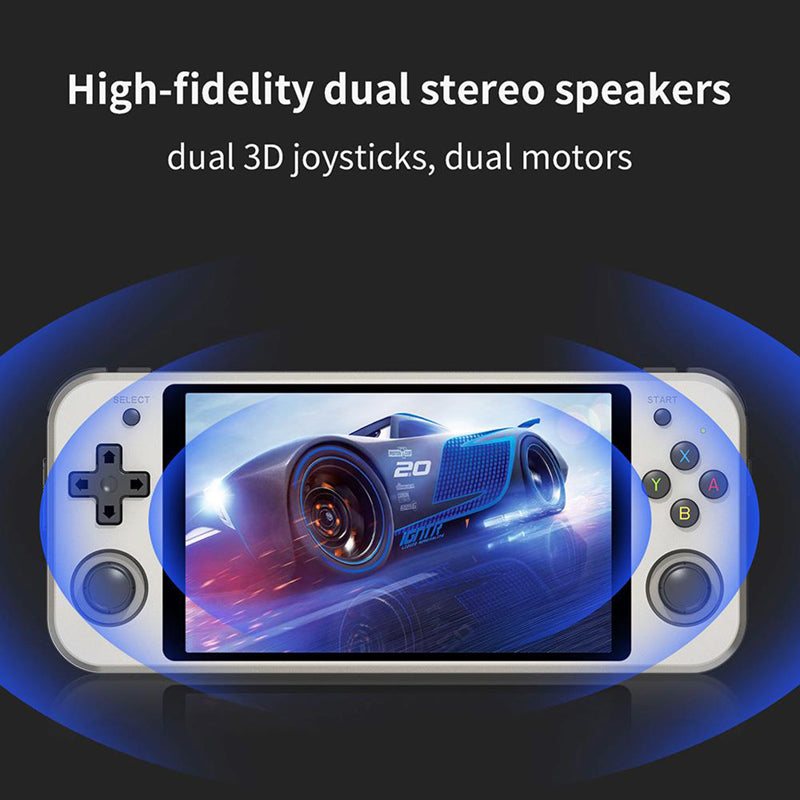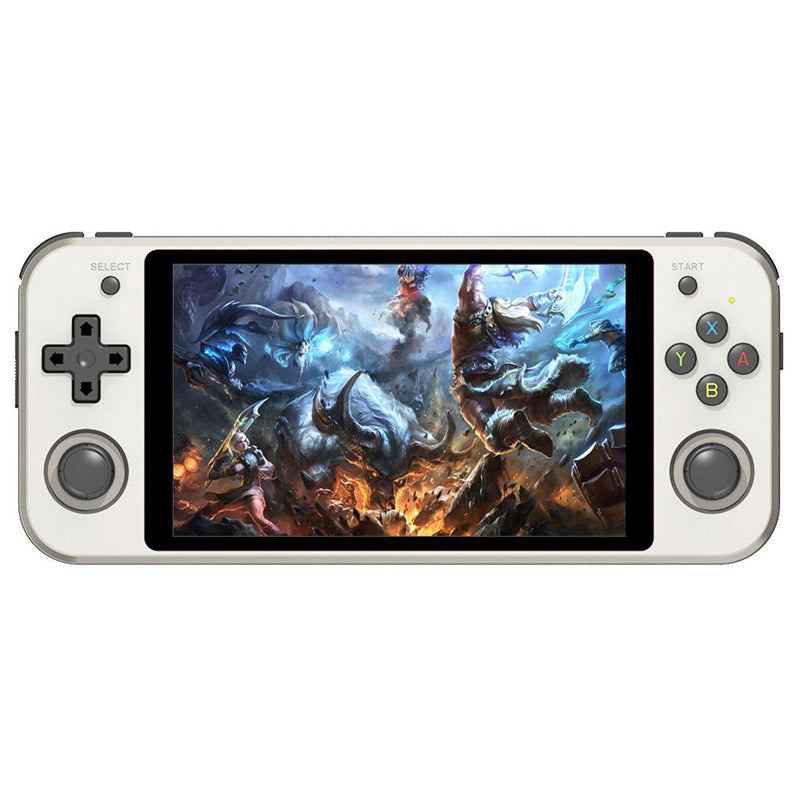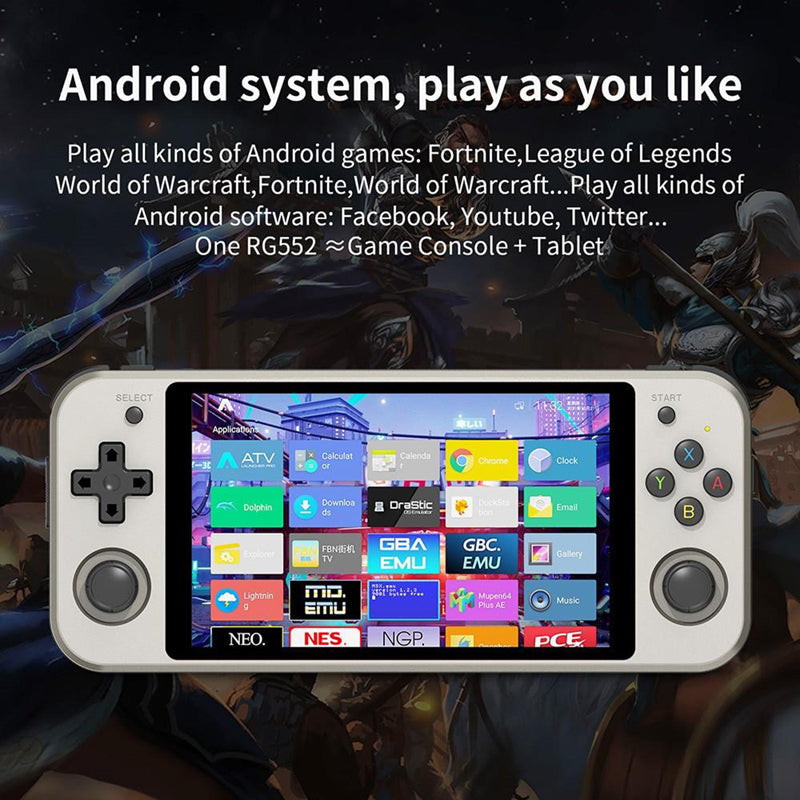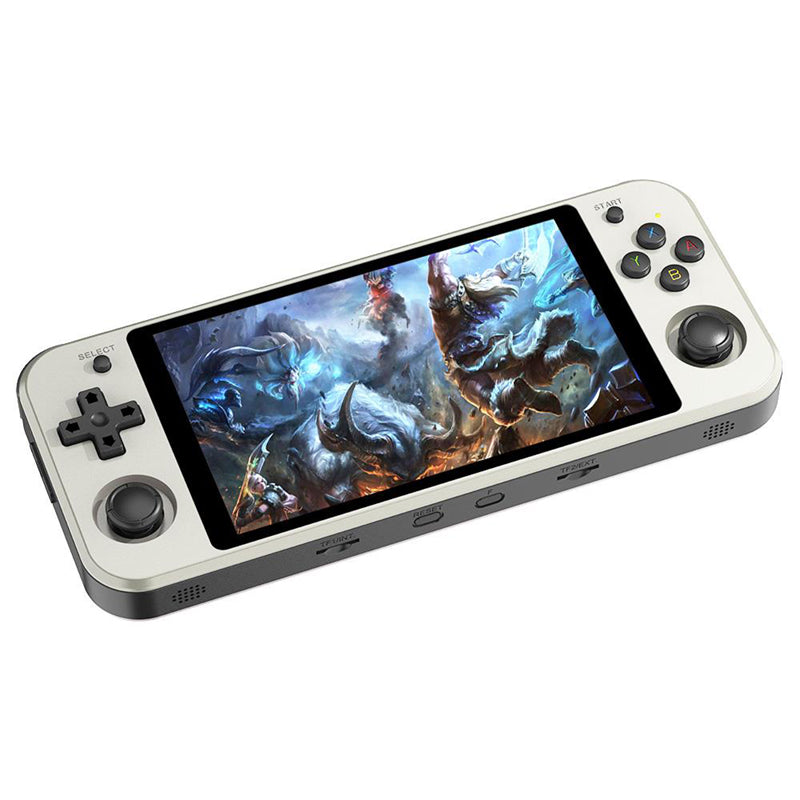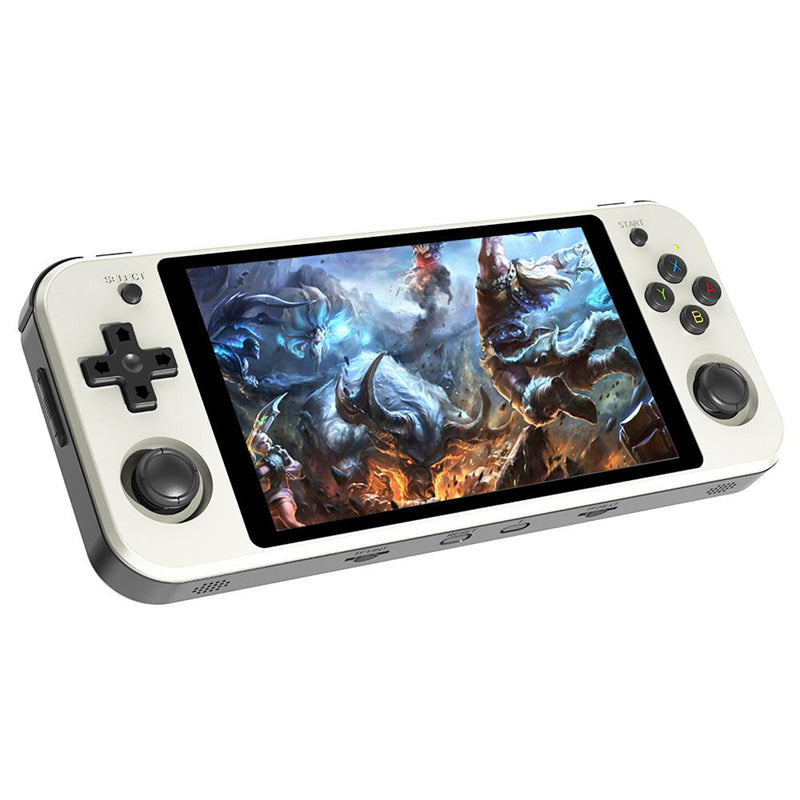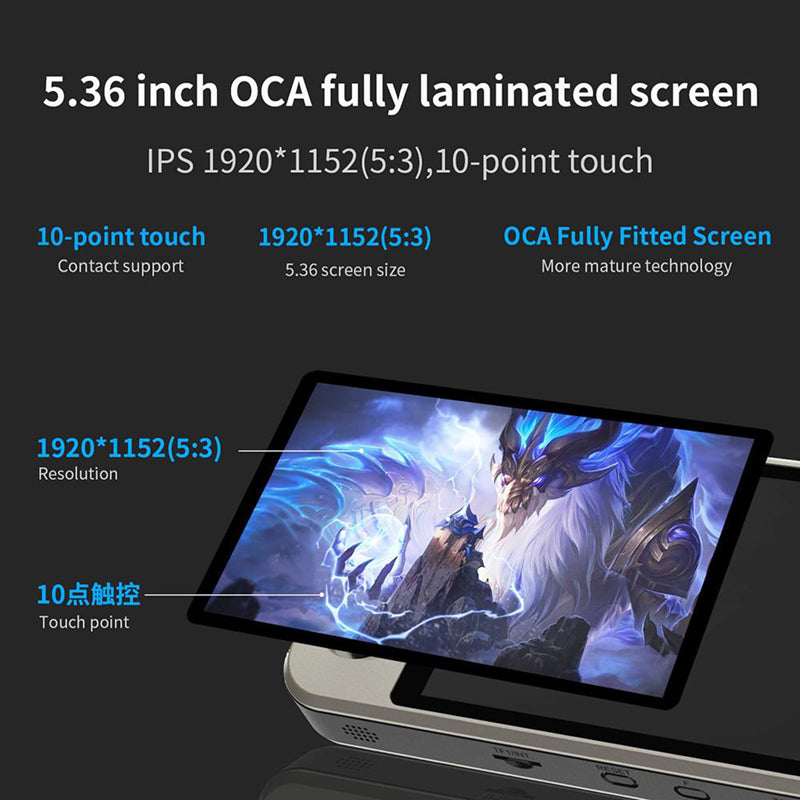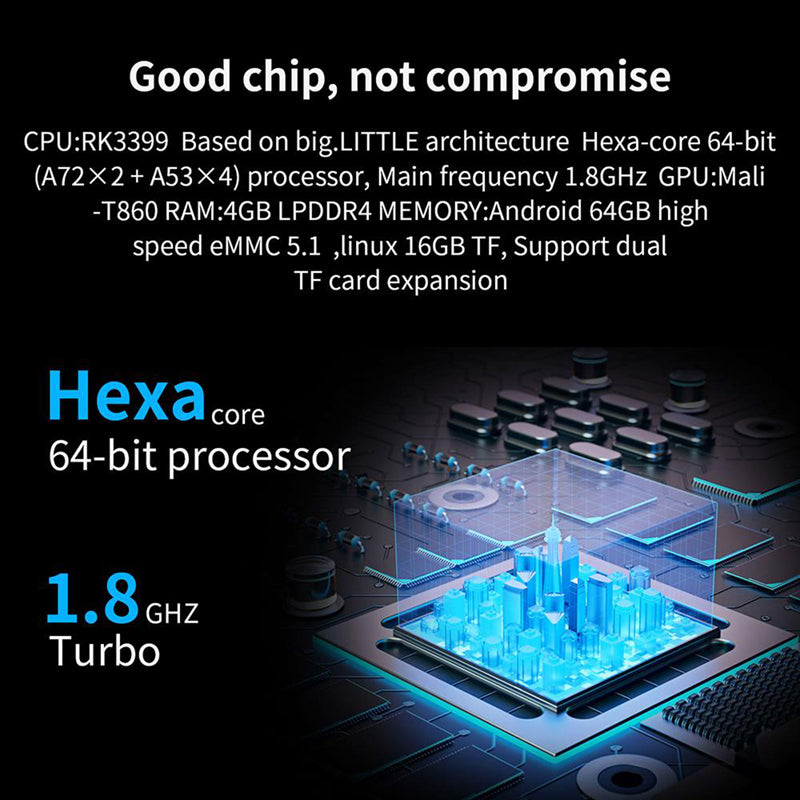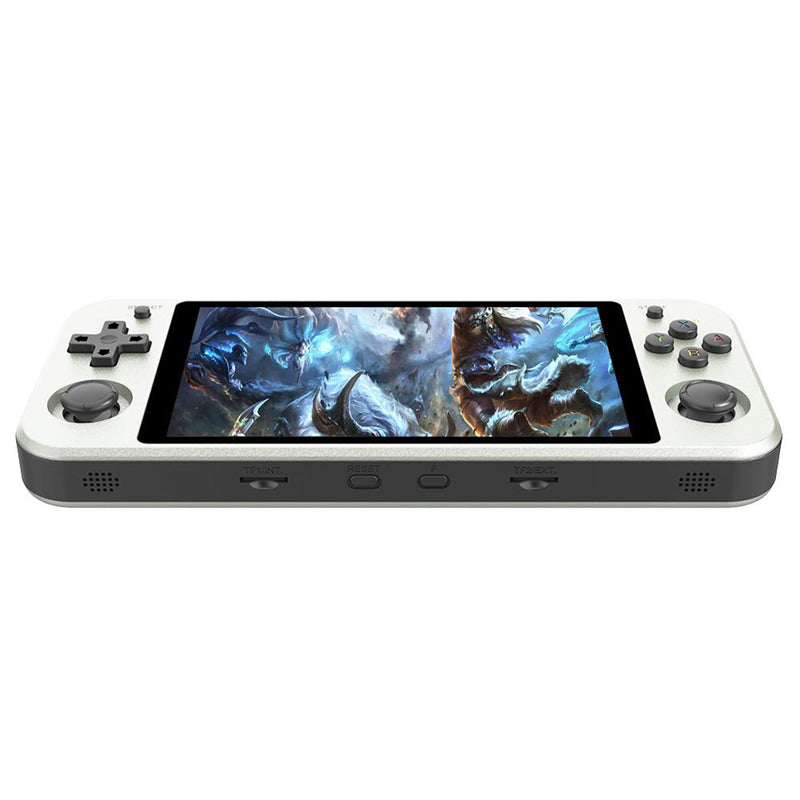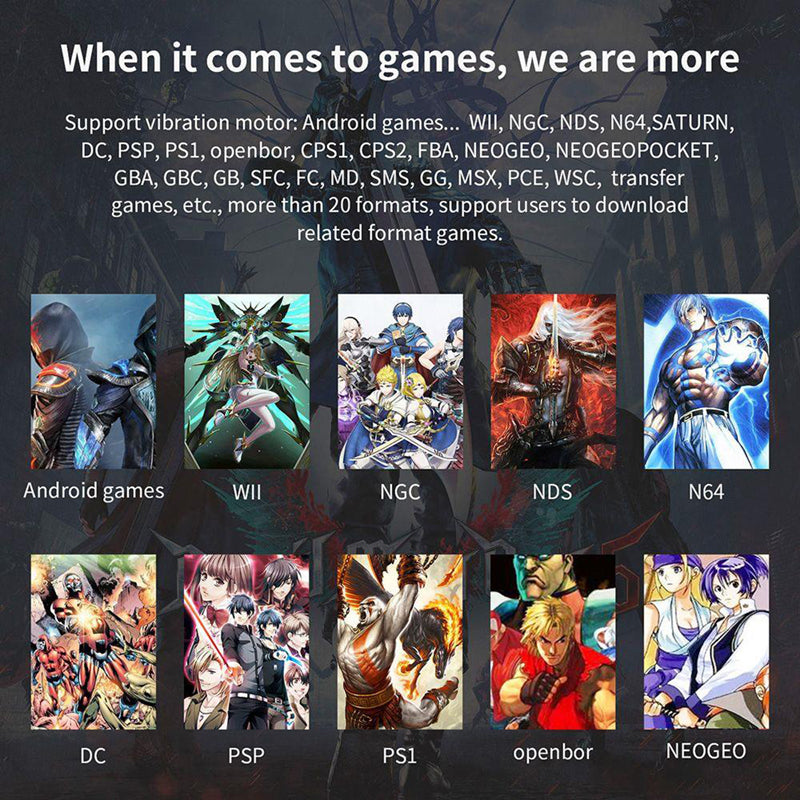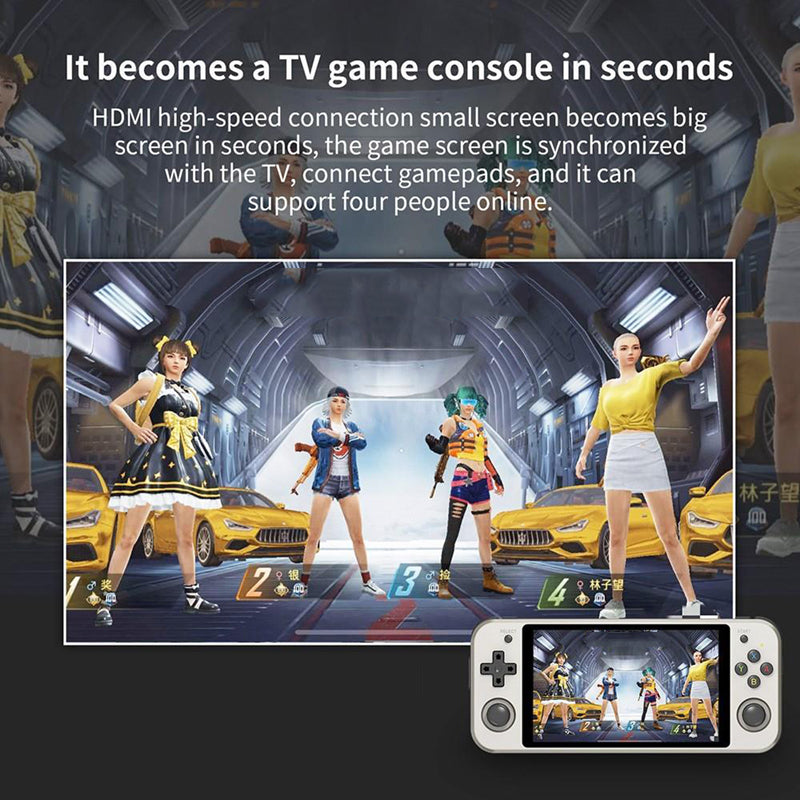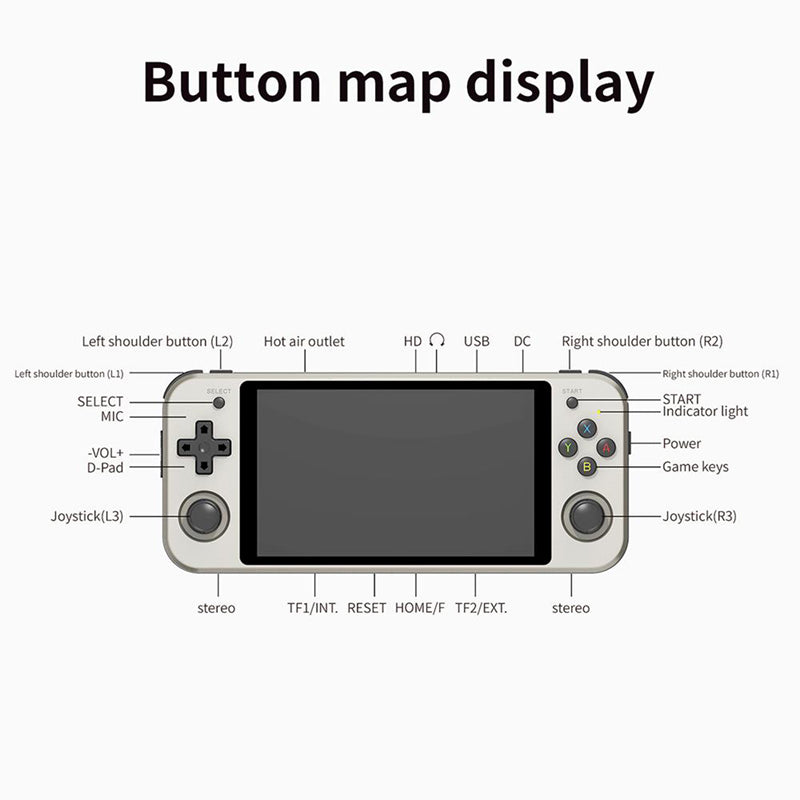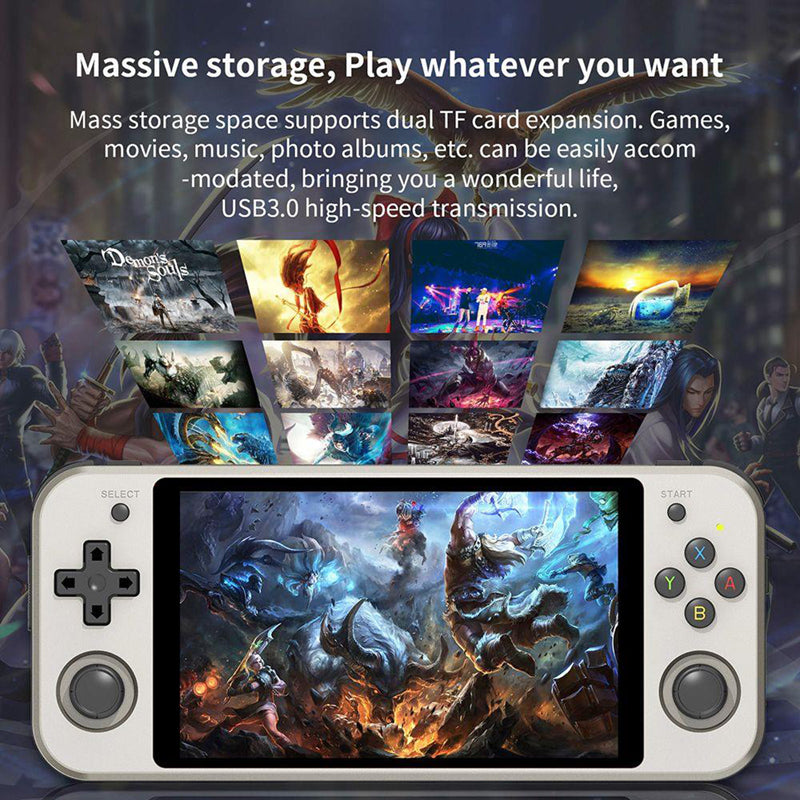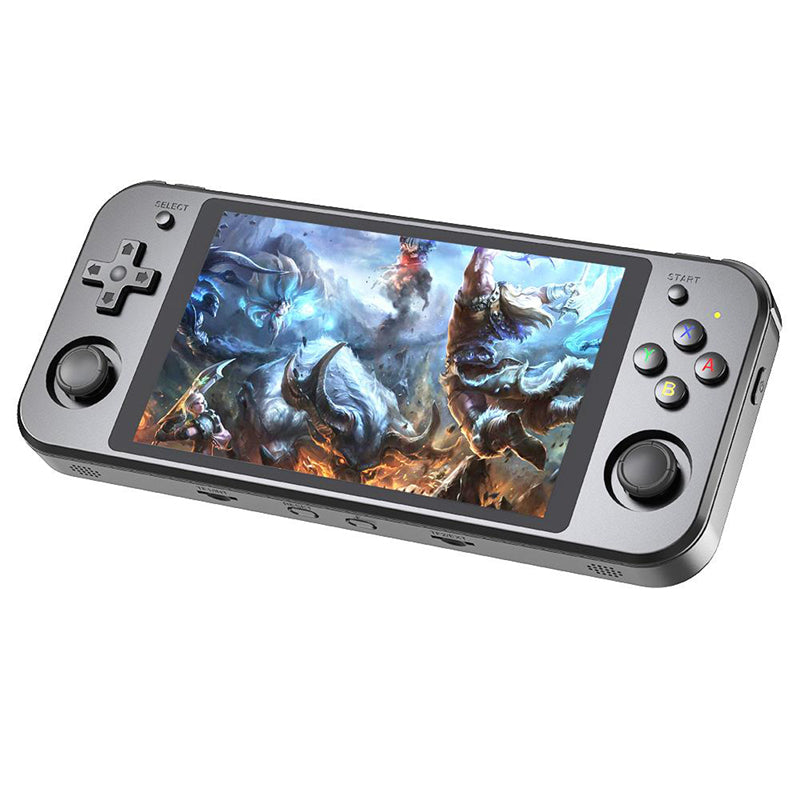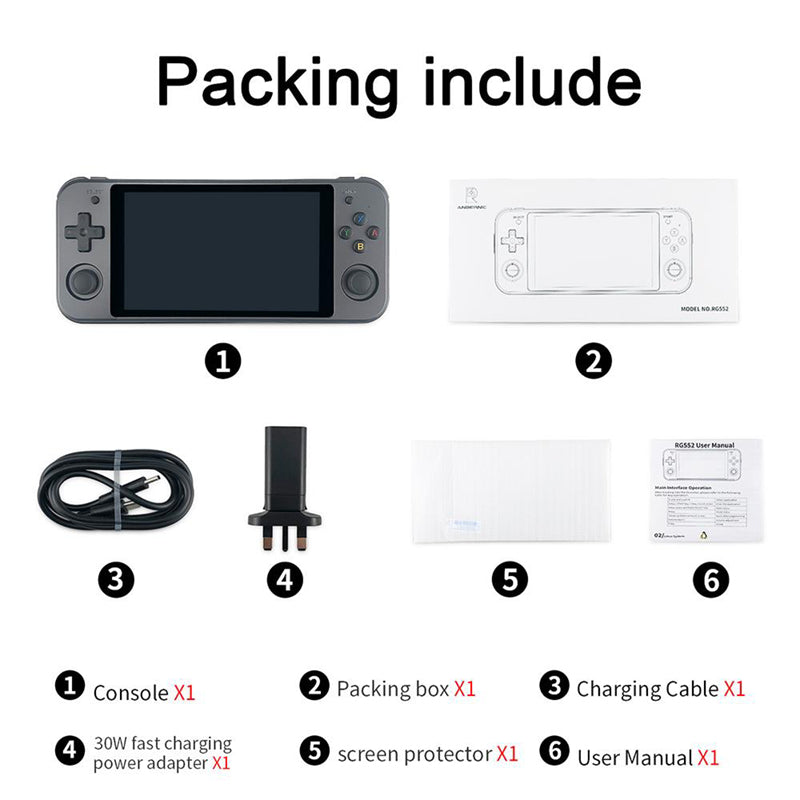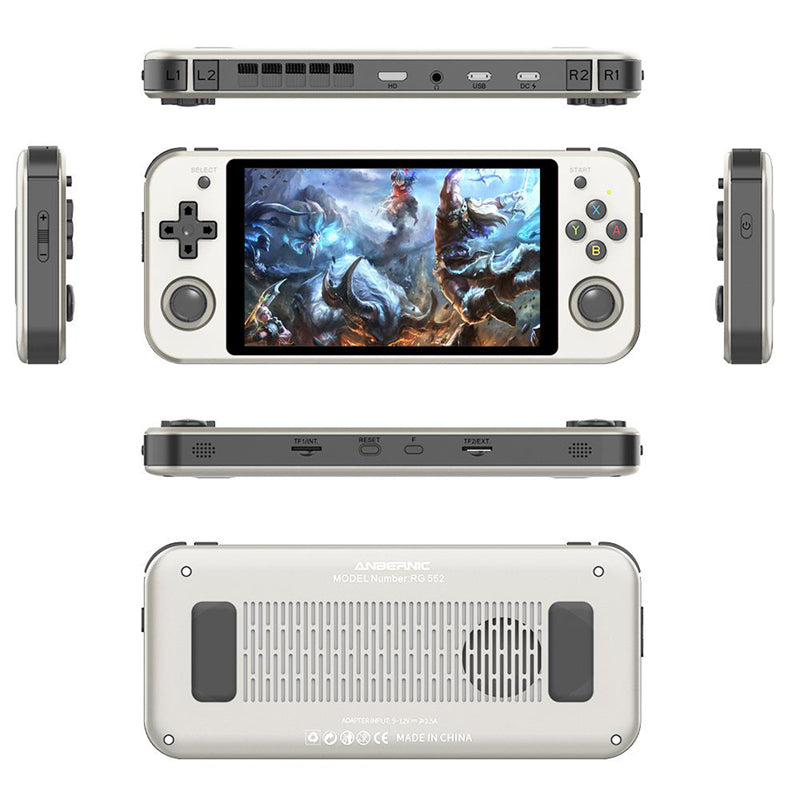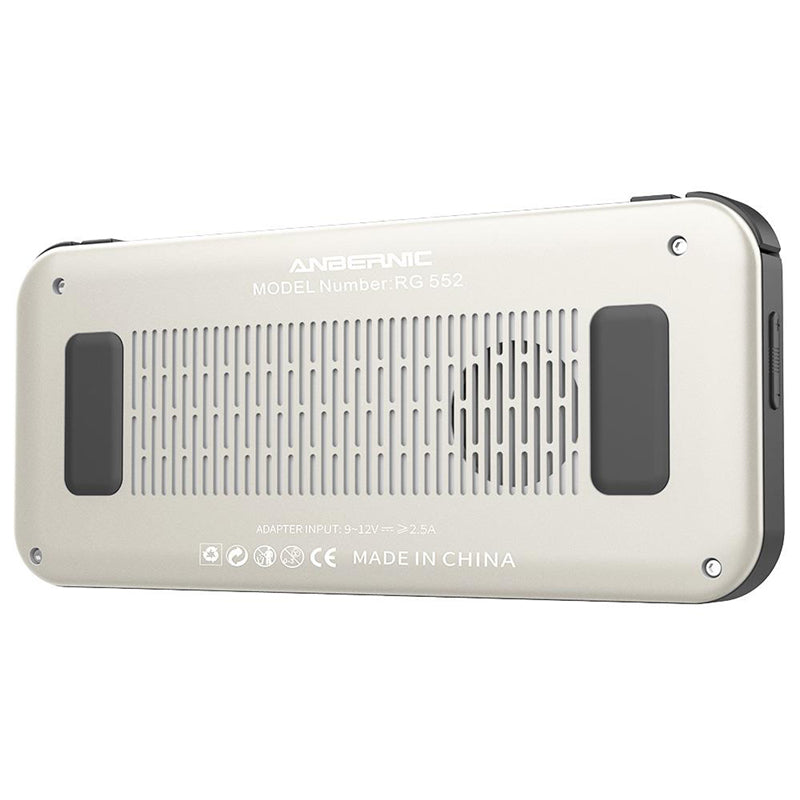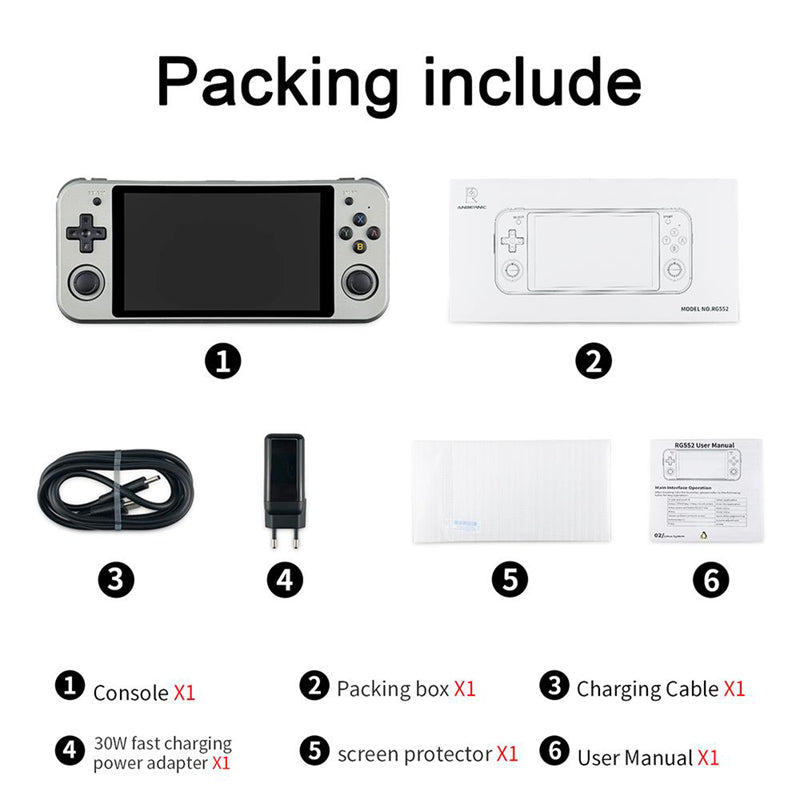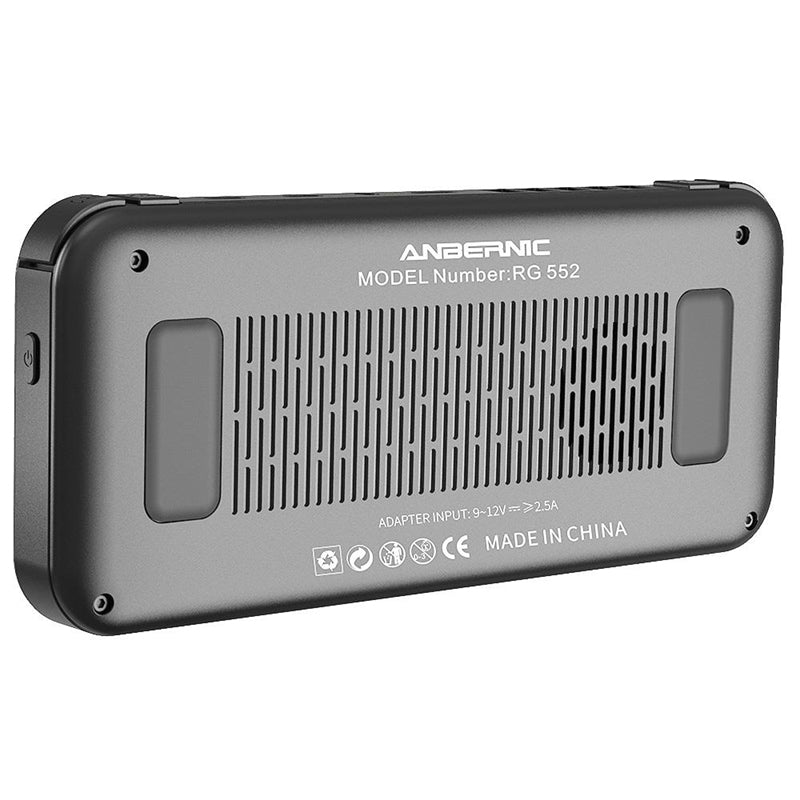 ANBERNIC RG552 Handheld Game Console
RG552 Handheld Video Game Console
The RG552 is a great change from previous machines, with better overall performance. RG552 is not only a game console but also a small computer.

5.36 inch HD Touch Screen
An impressive 5.36 inches OCA full lamination screen has excellent anti-seismic and anti-knock performance, which greatly improves the overall safety, reliability, durability and aesthetics of the touch screen, and effectively maintains the stability and long-term use of the touch screen.

Intelligent Chip RK3399
The CPU of RK3399 adopts big.LITTLE core architecture with Hexa-core 64-bit (A72×2 + A53×4) processor. The RK3399 chip also provides full support for systems compatible with Android and Linux operating systems

Android and Linux Operating Systems
RG552 the biggest feature of this handheld game is to support dual system operation. You can play various Android games. Supporting vibration motor, WII, NGC, NDS, N64, DC, PSP, PS1, openor, CPS1, CPS2, CPS3, FBA, NEOGEO, NEOGEOPOCKET, GBA, GBC, GB, SFC, FC, MD, SMS, GG, MSX, PCE, WSC, transplant games, etc. 20 kinds of games format. Support users to download the relevant format of the game.
It can be used with wireless headphones.
General

Brand: Anbernic


Type: Game Console


Model: RG552


Color: Black, Gray

Specification

Material: ABS


Screen: 5.36-inch OCA full lamination IPS 1920 * 1152 (5:3) pixels, Ten-point multi-touch.


CPU: RK3399  Based on big.LITTLE architecture  Hexa-core 64-bit (A72×2 + A53×4) processor, Main frequency 1.8GHz 


GPU: Mali-T860 


RAM: 4GB LPDDR4


Memory: Android 64GB high-speed eMMC 5.1, Linux 16GB TF,

Support dual TF card expansion


System: Android & Linux System


Language: Multiple languages


Speaker: High-quality double horn stereo speakers


Battery: 2×3200mAh ultra-large-capacity high-density Li-ion

Battery, lasting 6 hours


TF Card: Support tf card max to 512GB


Charging: USB charging cable/ 1.5 hours full charge

Weight & Size

Weight: 750g


Product Size(L x W x H): 198 x 856 x 20mm

Package Contents

1 x Game Player


1 x Charging Line


1 x 30W Fast Charging Power Adapter


1 x User Manual