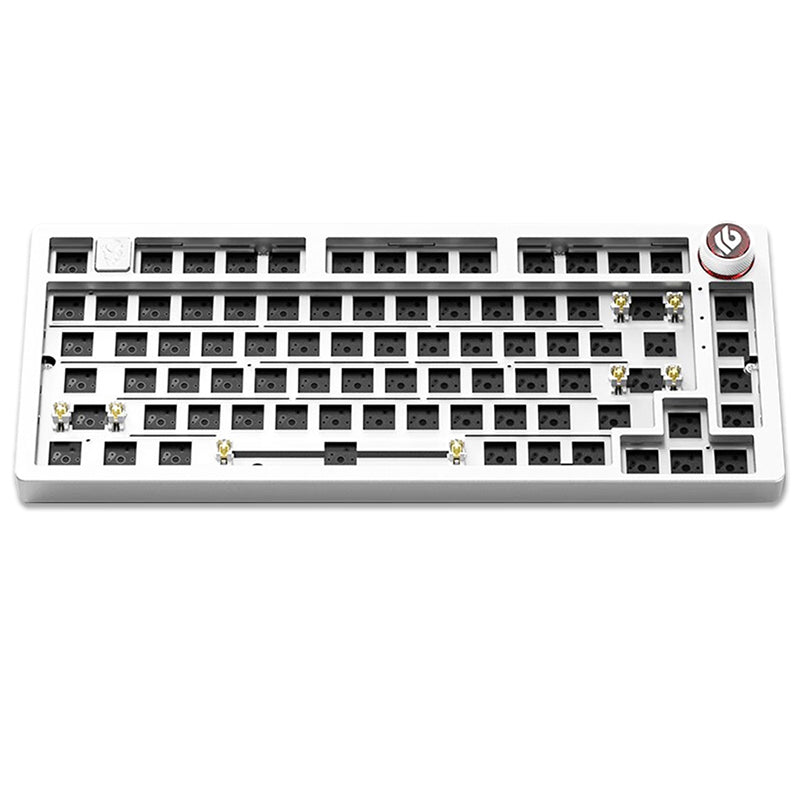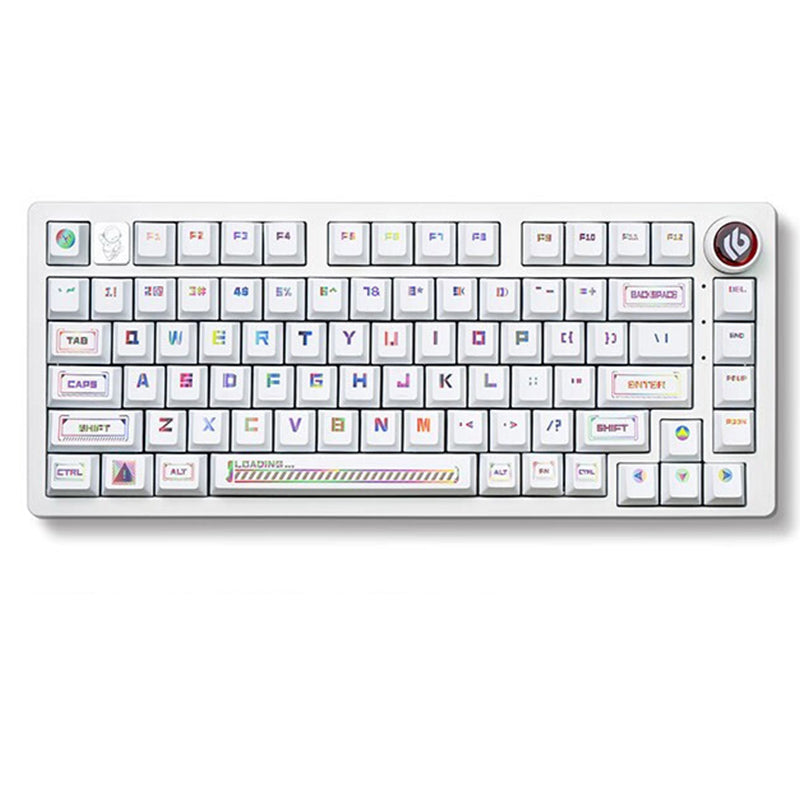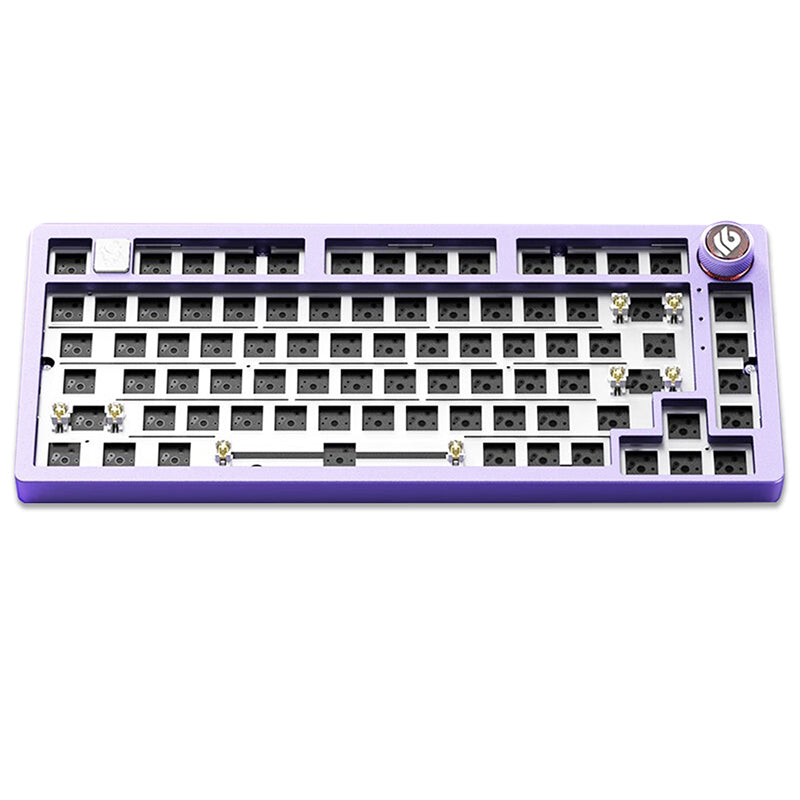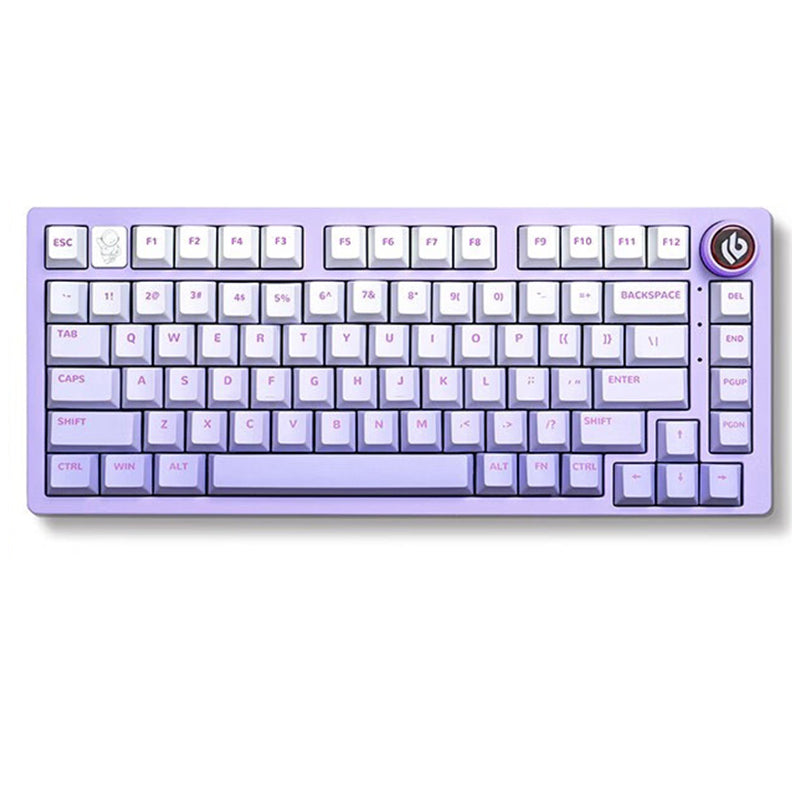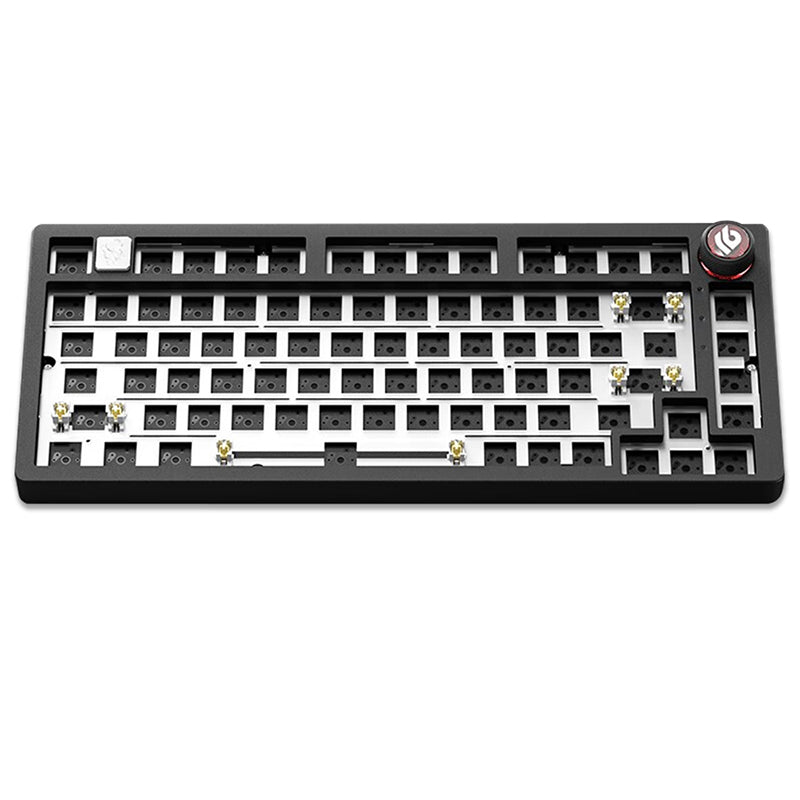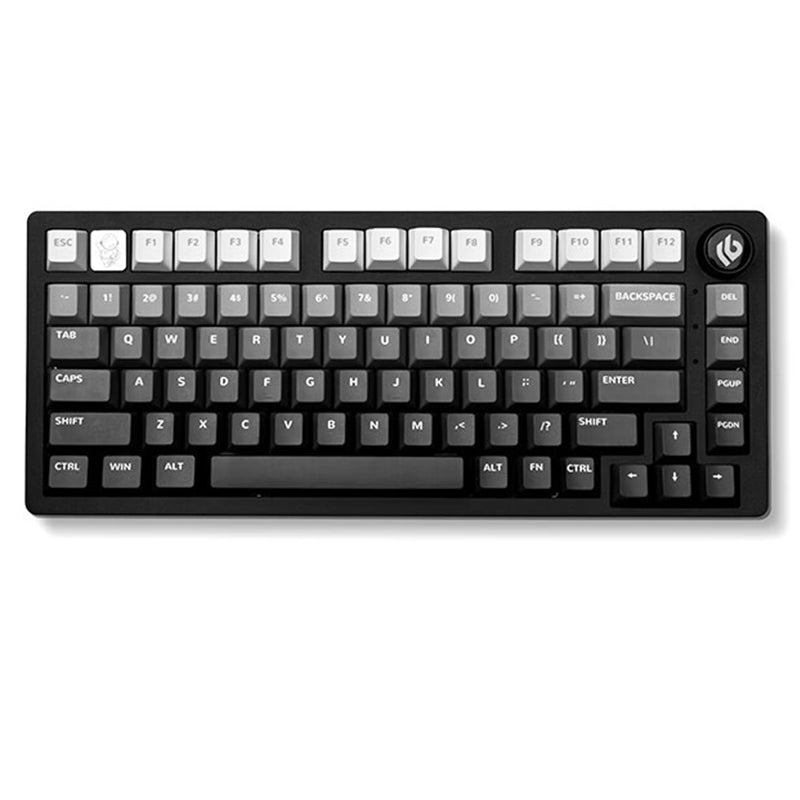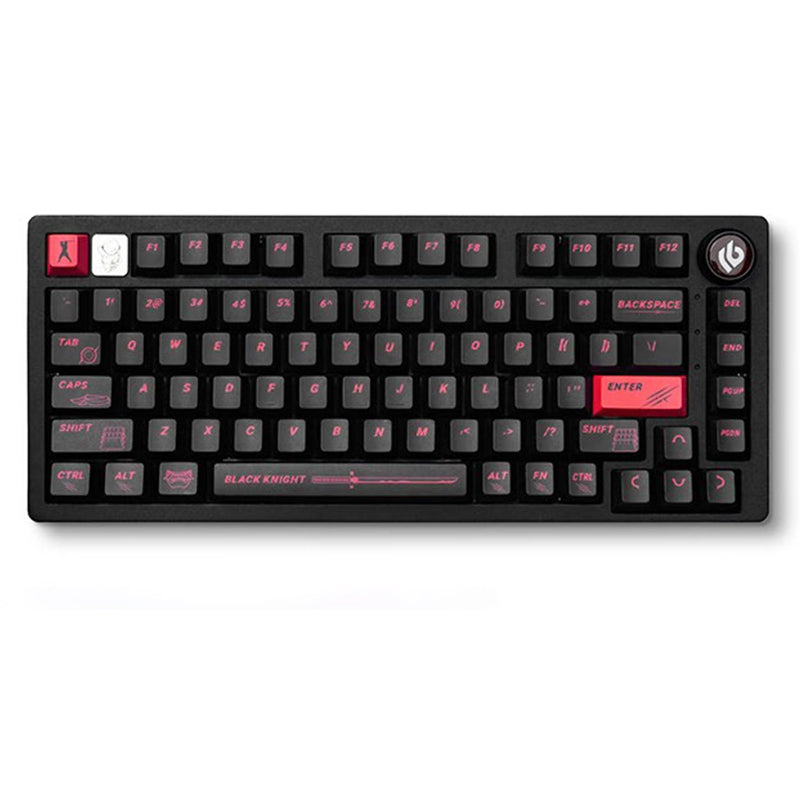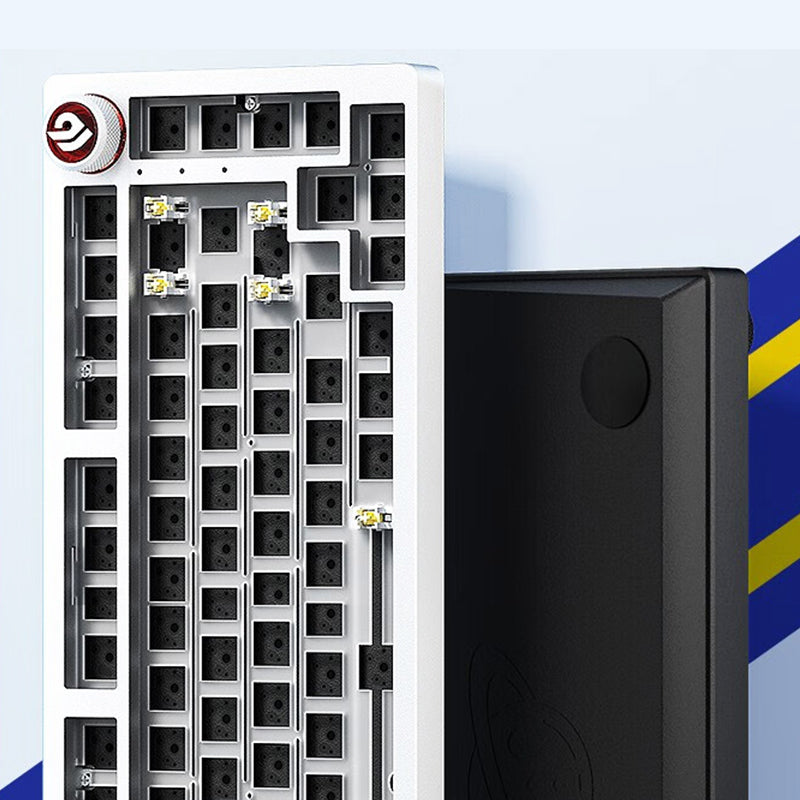 LEOBOG Hi75 Wired Aluminum DIY Kit
NOTE: The knobs included with this keyboard vary in color, with either white or red options shipped randomly and not subject to selection.
Press and hold the knob to switch modes.
Working Mode: the knob RGB is always on, and the knob controls the volume at this time.
Game Mode: the button RGB will flash, and the knob controls the RGB brightness at this time.
75% Arrangement, 81-Key Layout
Some function keys of the complete keyboard are reserved, and the appearance is simple and compact. Both the appearance and the user experience are unique.

Full Key Hot-Swappable
All key positions can change the switch at will, different shaft bodies bring a different feel and key sounds, DIY belongs to your own keyboard. Compatible with most 3/5pin switches.

Gaming-Grade Chip Triggered Quickly
Support driver custom adjustment delay, and millisecond delay, and enjoy the fast experience of e-sports.

Ruby Clear Knob
Press the knob to switch the lighting effect, turn it left and right to adjust the brightness of the light, media volume and a series of operations to bring you a better experience.

GASKET Soft Elastic Structure
The positioning plate of the GASKET structure is not rigidly fixed by screws, and the upper and lower covers are tightly fitted structurally, and PORON gaskets are attached around it. A PORON sandwich cotton pad is also added inside the keyboard, and the space bar gap is also embedded, which effectively reduces the cavity sound and restores a better key sound.

Aluminum Alloy Material - Spraying Process
The case is made of aluminum alloy, and the surface is sprayed.

Key Line Separation Design - Plug And Play
The kit part adopts a Type-C interface, and the computer end adopts a USB interface, which can be used after plugging in. Equipped with a spring data cable, the stretch can reach 1.8-2m.
General

Brand: LEOBOG


Type: Mechanical Keyboard Kit


Model: Hi75

Specification

Layout: 75% / 81 Keys

Structure: Gasket 

Case Material: Aluminum

Backlit: RGB Backlit / No Backlit

LED: South-facing

All Keys Support Programmable

Anti-ghosting: NKRO In All Keys

Connectivity: USB Type-C Wired

Weight & Size

Product Weight: 1.23kg


Package Weight: 1.3kg


Product Size(L x W x H): 330*135*45mm 


Package Contents

1 x Hi75 Keyboard Kit


1 x USB Type-C Cable


1 x User Manual
Very good value
Excellent build quality and the sound it produces with gateron milky yellow pro is amazing.
Awesome budget metal keyboard
Really enjoyed the keyboard for the price. I did have to wait longer for the product because it was a preorder but it was worth it. Flex cut PCB and software. No need to make any mods. Thanks WhatGeek.
Incredible value
One of the best starter aluminum kits you can get especially if you're willing to do a bit of modding.
The typing angle is not as flat as other boards in this price range and it comes with a fairly uncommon Polypropylene flex cut plate. It's stock configuration is stuffed with foam but still is very flexible with a very cushioned bottom out. You'll need to tune and mod the plate mounted stabilizers to get it perfect. Cannot accept PCB mounted stabilizers.
Awesome
its amazing, dont need mod. Even stabs perfect stock.
https://youtube.com/shorts/3SCSjXqOD-o?si=ZUXOX4Pp3Q-104tr
The perfect custom keyboard
For the price, this is a steal. It got 6 layers of fillers &foams. all the stabilizers are prelubed too, so it's a plug and play board. No Mods Needed!