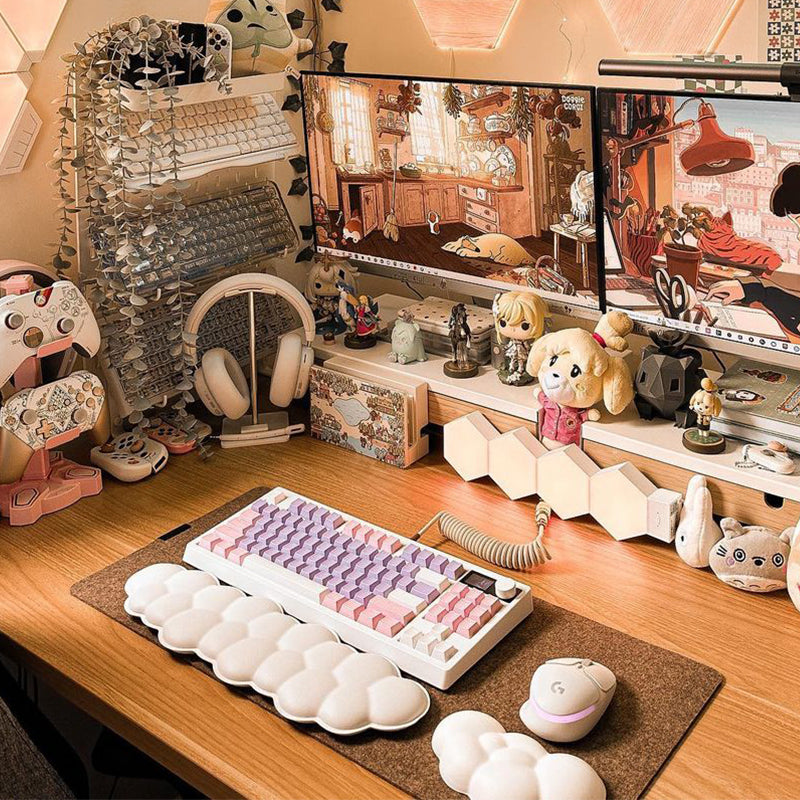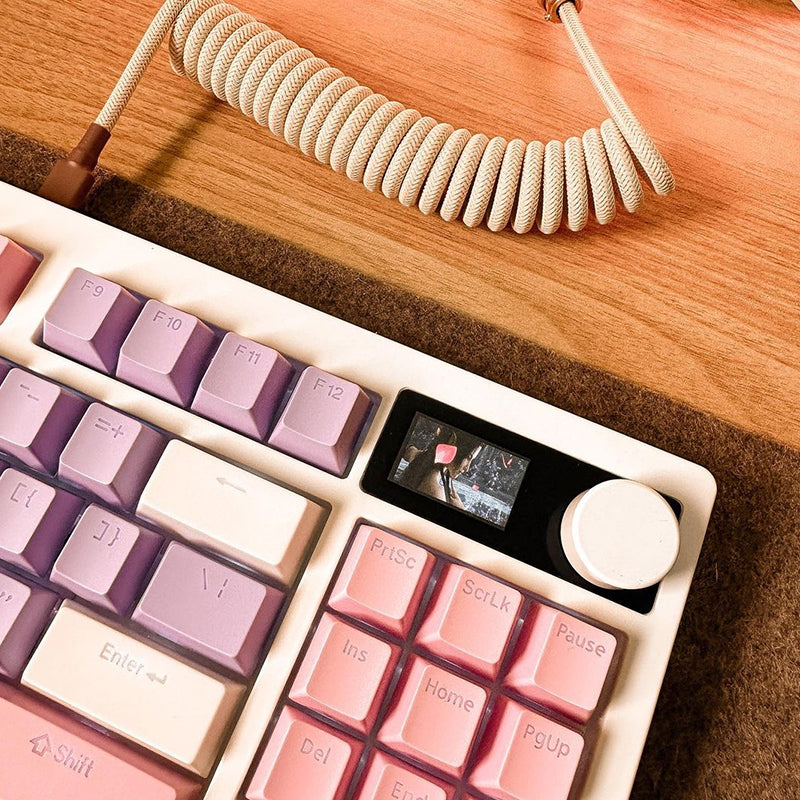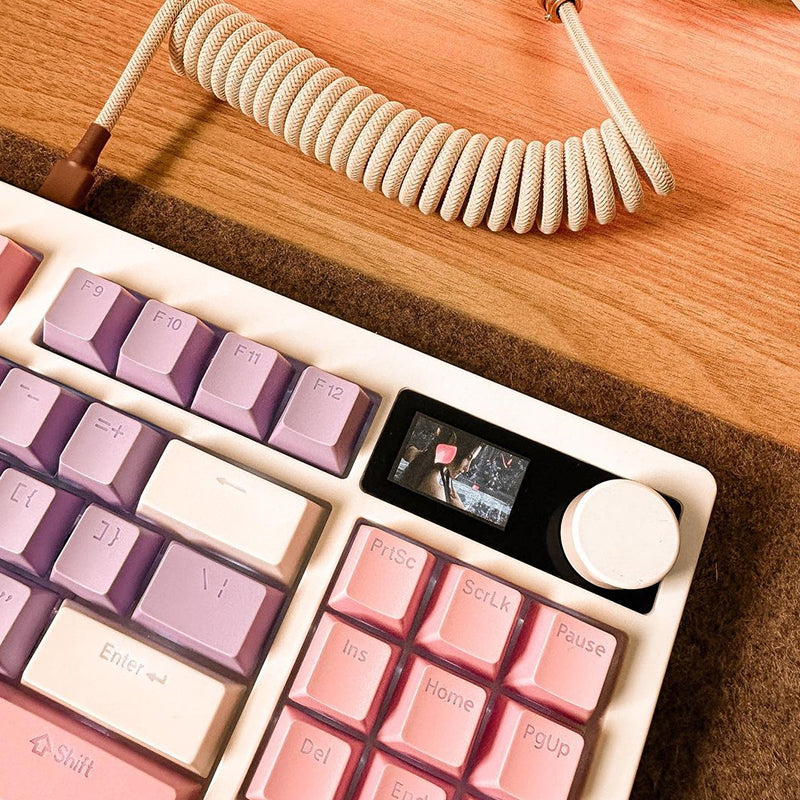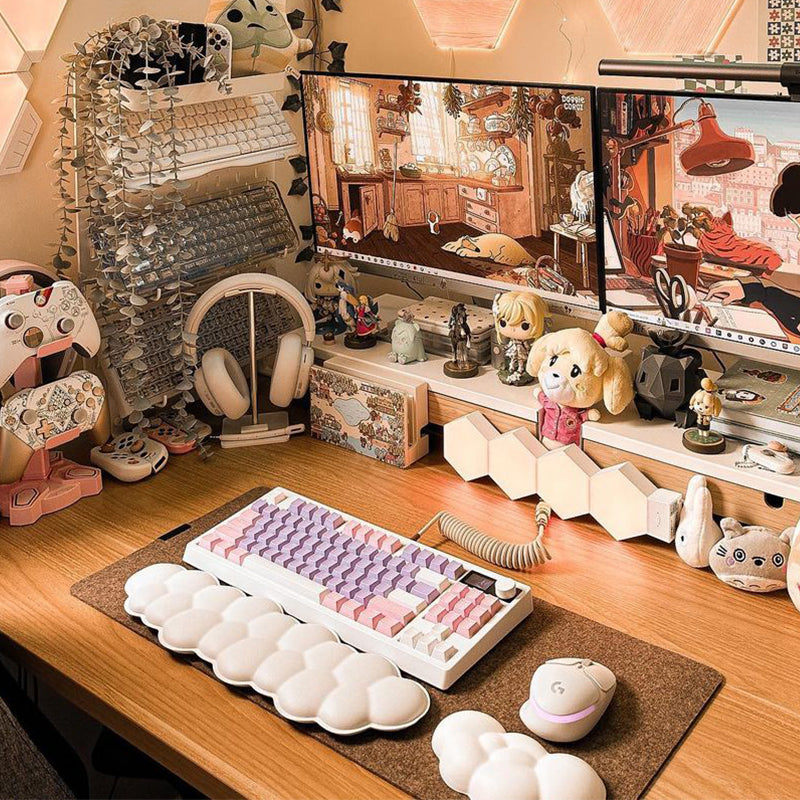 iBlancod YK830 Wireless Mechanical Keyboard
Outemu Switches:
Red Linear
Multi-Functional HD Screen
Display battery capacity, and connection mode, and also can show light effect mode.
RGB Backlight
Multiple light effects can be designed, customized your keyboard backlight as you like.

Hot-Swappable Socket
Support full key hot-swappable, can change the switches easily, compatible with most 3pin/5pin switches.

75% Layout, 87Keys+1Knob
The optimized 87-key layout further simplifies usage while retaining full functionality.

Support Mac OS/Windows Systems
One-Key Switch systems can match the common keys of the corresponding system.

Triple-Mode Connection
Wired USB-C/Bluetooth/2.4G, satisfied with different using scenarios.

Full Keyboard Anti-Ghost Design
Combination keys pressed at the same time do not conflict with each other, reducing stuttering and mistakes.
A guide to switching the TFT screen time 
General

Brand: iBlancod


Type: Mechanical Keyboard


Model: YK830

Specification

Layout: 87Keys+1Knob


Connectivity: Type-C Wired, Bluetooth & 2.4GHz


Battery Capacity: 3000mAh


System: Mac OS/Windows

Product Weight: 0.92kg


Package Weight: 1.15kg


Product Size(L x W x H): 392*185*47mm

Outemu Switches

Outemu Red Switch
Switch Type: Linear
Actuation Force: 45±10gf
Bottom Force: 55±10gf
Pre-travel: 2.0±0.6mm
Total Travel: 4.0±0.4mm

Outemu Salt White Switch
Switch Type: Tactile
Actuation Force: 45±10gf
Pre-travel: 2.0±0.6mm
Total Travel: 4.0±0.3mm

Package Contents

1 x YK830 Mechanical Keyboard


1 x User Manual
Decent rig
Connecting with the included wireless usb dongle is inconsistent sometimes, wired works, haven't tried BT. A $8 set of keycaps makes me feel less like Frankenstein's monster. I'd have to try out some comparable keyboards but the switches could probably use some lube to reach their ideal function. Swapping some images onto the display was easy enough although the slowest setting just barely slow enough to make out an image. I think it is half a second between images max via the "driver management software". I think it's just a .gif file so other software can probably be used. Shipping was painfully slow, I'm not sure if they are on a weekly schedule or if they just like to max out their claimed shipping window for fun. I'd probably be holding out to fill up a shipping container at a time so it may just depend on when you order. check for codes.