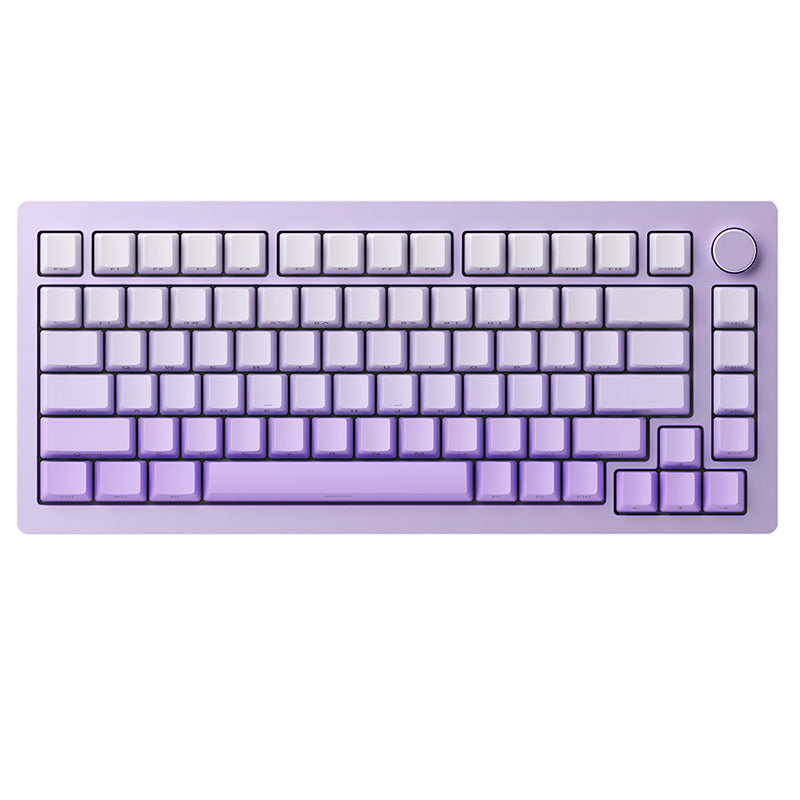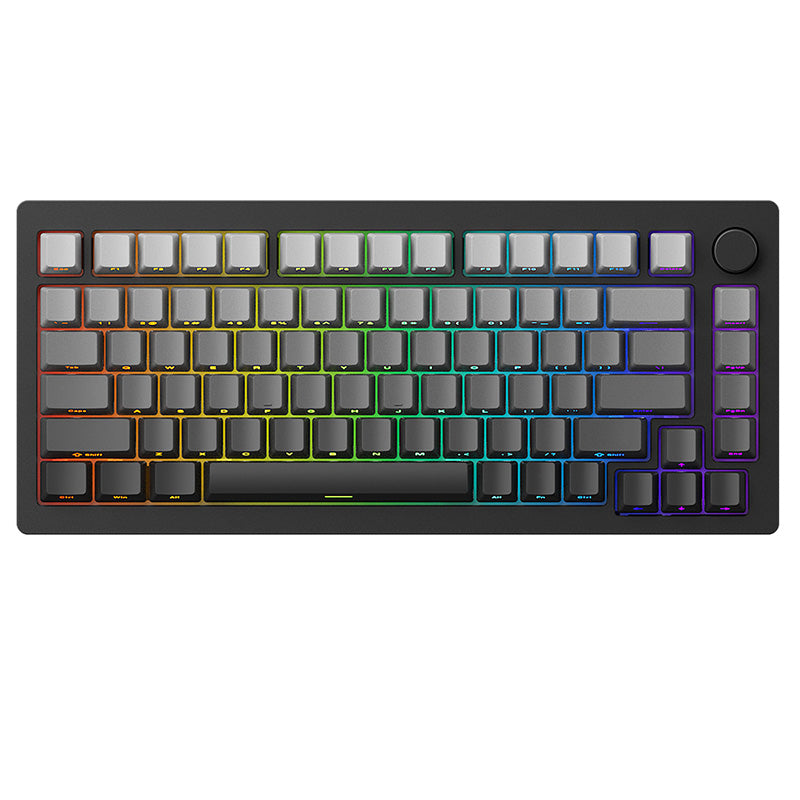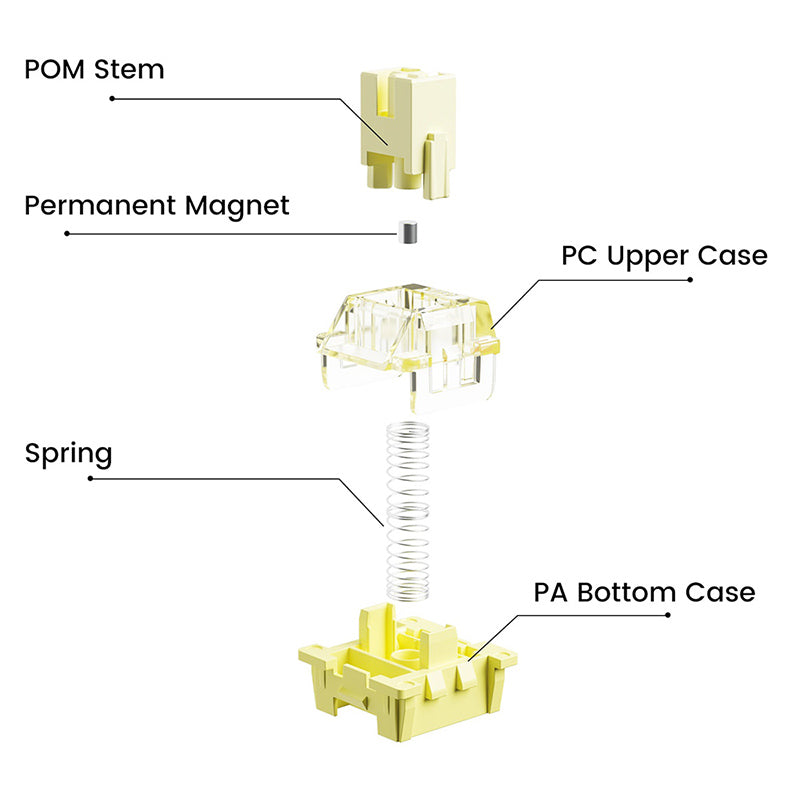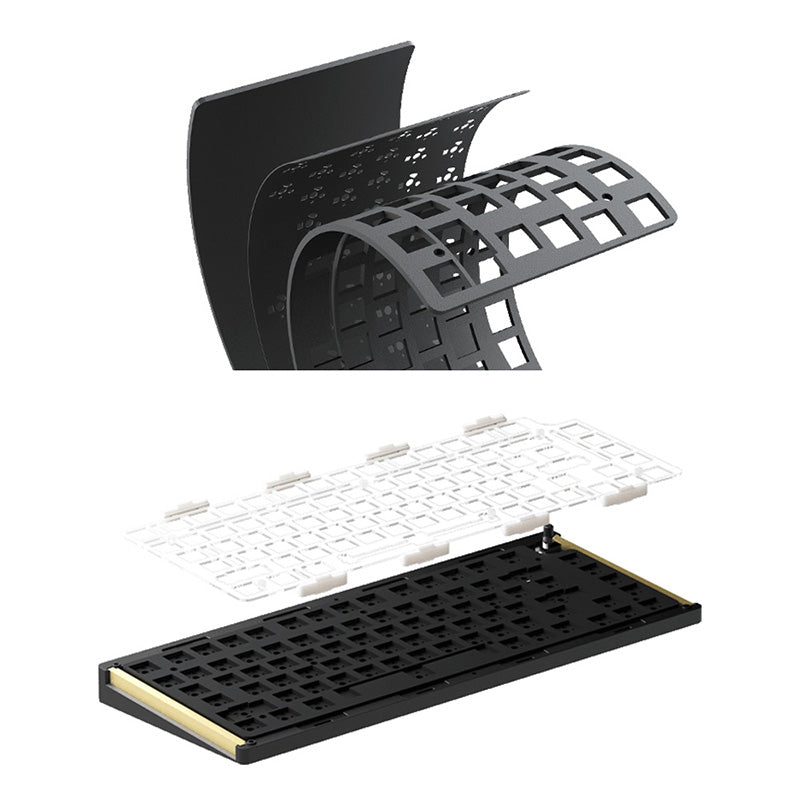 MonsGeek M1 HE-SP Wired Mechanical Keyboard
Switch Type:
Akko Cream Yellow Magnetic Linear
MonsGeek M1 HE-SP
MonsGeek M1 HE-SP Wired Mechanical Keyboard is crafted from 75% aluminum for an 82-key setup, featuring reliable magnetic switches compatible with 3-pin mechanical ones. Whether you're a gamer wanting to customize actuation distance for optimal reaction speed or an enthusiast that's simply after a luxurious feel, MonsGeek Driver helps you customize this keyboard to fit your needs—all without the need for QMK/VIA.

Adjustable Actuation Distance
These magnetic switches allow users to adjust every key's actuation point from 0.2mm to 3.8mm in 0.1mm increments, which offers different kinds of pressing for gaming or typing.
Rapid Trigger (RT)
Rapid Trigger dynamically changes the keys' actuation and deactivation points. Through the MonsGeek Driver, users can choose "All Buttons" or "Per Button" customization modes, as well as activate "Non-stop Rapid Trigger" for near-instant key response. This gives FPS gamers a competitive edge in fast-paced gameplay. For example, when gamers enable RT, they can achieve "Counter-Strafe" in VALORANT games.

Dynamic Keystrokes (DKS)
Pressing a key can trigger four different key operations. Depending on your keypress force: a light press triggers action 1, a deeper press activates action 2, and releasing the key also supports a two-stage key setting.

DKS Display
"CS: GO" and "Valorant" need to "emergency stop" to achieve rapid strikes, you can Through the dynamic key range function, set the W key to shallow press trigger W, lift the set trigger S, and you realize the "emergency stop" and "Running and hitting" operation after getting used to it.
On-board Memory
With onboard memory, you can save your preferred settings without keeping the software or drivers on, ensuring easy access to your personalized configurations.
Compatible with regular magnetic switches and 3-pin mechanical switches
The magnetic switches adopted the Hall effect sensor, making great advances in faster and more precise key triggers compared to traditional mechanical switches.

RGB Backlit
M1 HE Aluminum mechanical keyboard can help you type in the dark with decent backlit. It has over 20 preset backlighting modes. You can easily create and tailor your own lighting effects with the MonsGeek Driver, which offers over 16 million unique colors per key, as well as adjustable brightness and animation speed level.
General

Brand: MonsGeek


Type: Mechanical Keyboard


Model: M1 HE-SP

Specification

Layout: 75%


Connection: Wired Type-C


Material: Aluminum CNC


On Board Memory: Yes


Hot-Swappable: Yes


Structure: GASKET Mount


Backlight: RGB

Akko Cream Yellow Magnetic Switches
Type: Linear
Operating Force: 50gf ± 10gf
Total Travel: 4.0mm
Pre-Travel: 2.0 ± 0.5mm

Weight Size

Product Weight: 2.3kg


Package Weight: 2.3kg


Product Size(L x W x H): 33.3cm*14.6cm*3.3cm

Package Contents

1 x Mechanical Keyboard Kit


1 x Type-C Cable


1 x keycaps Puller


1 x User Manual
Setup Ideas From Customers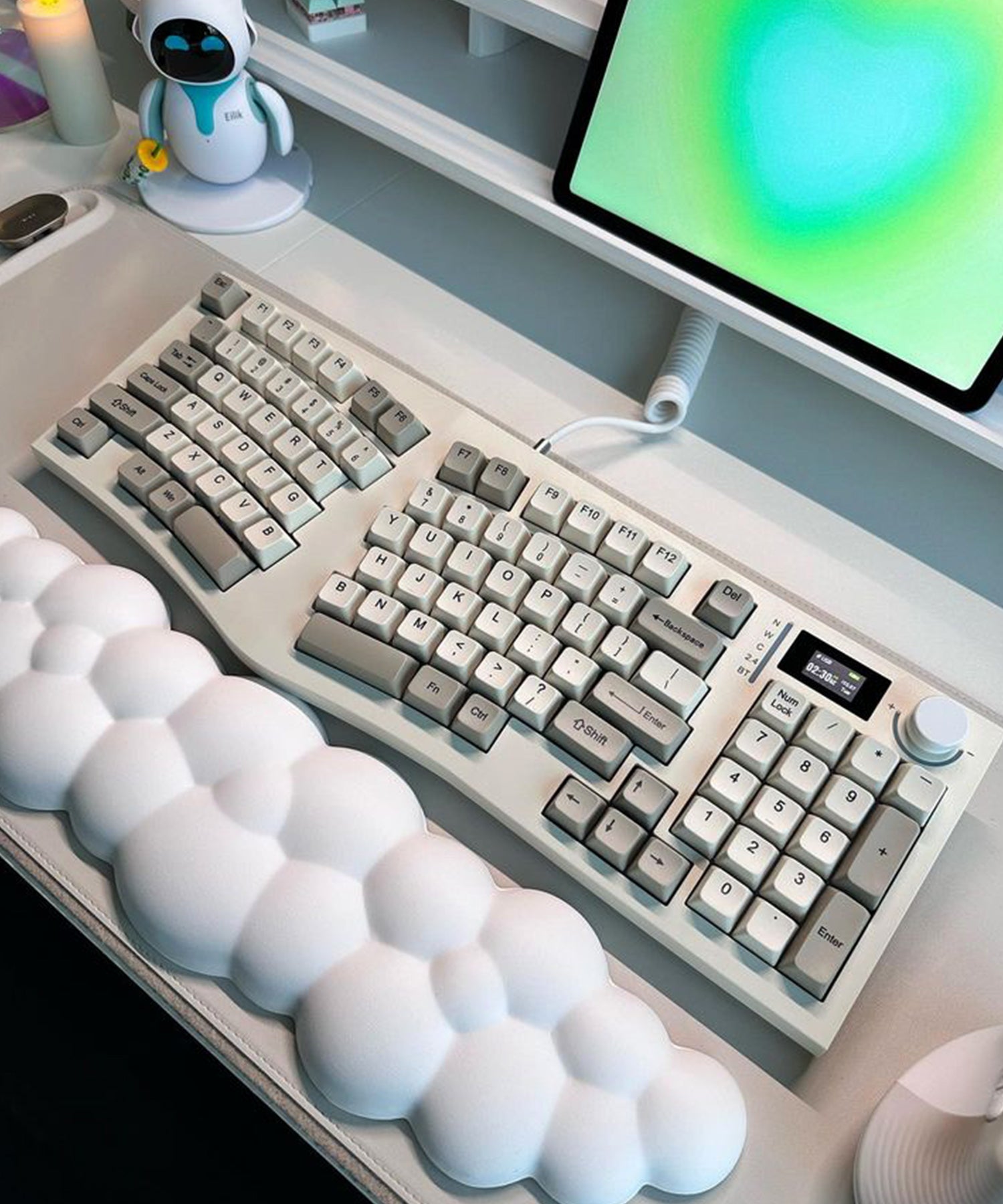 FEKER Alice98 Wireless Mechanical Keyboard With LED Screen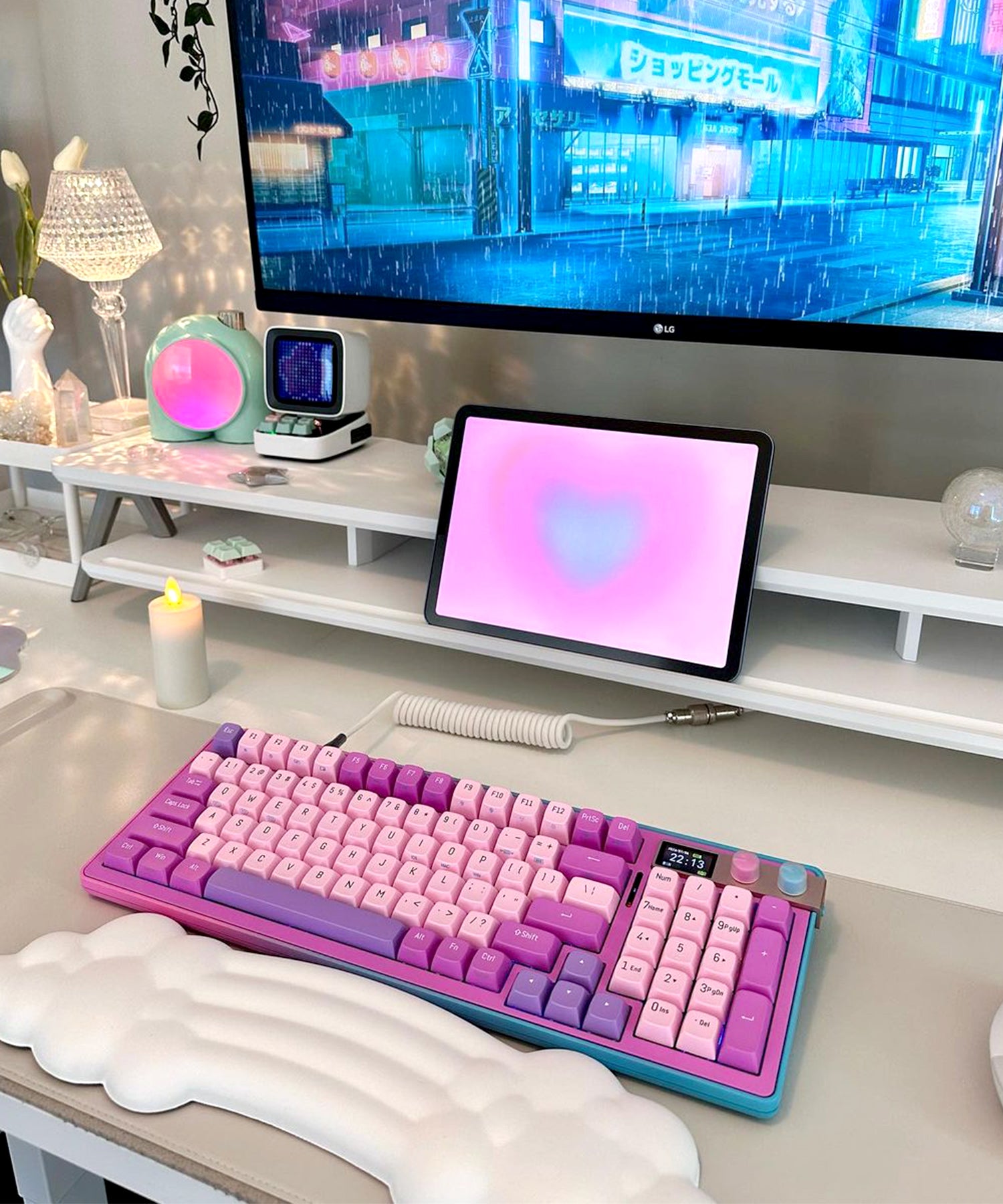 FOPATO H98 Love & Salvation Wireless Mechanical Keyboard With TFT Screen
FirstBlood B81 Crystal Transparent Wireless Mechanical Keyboard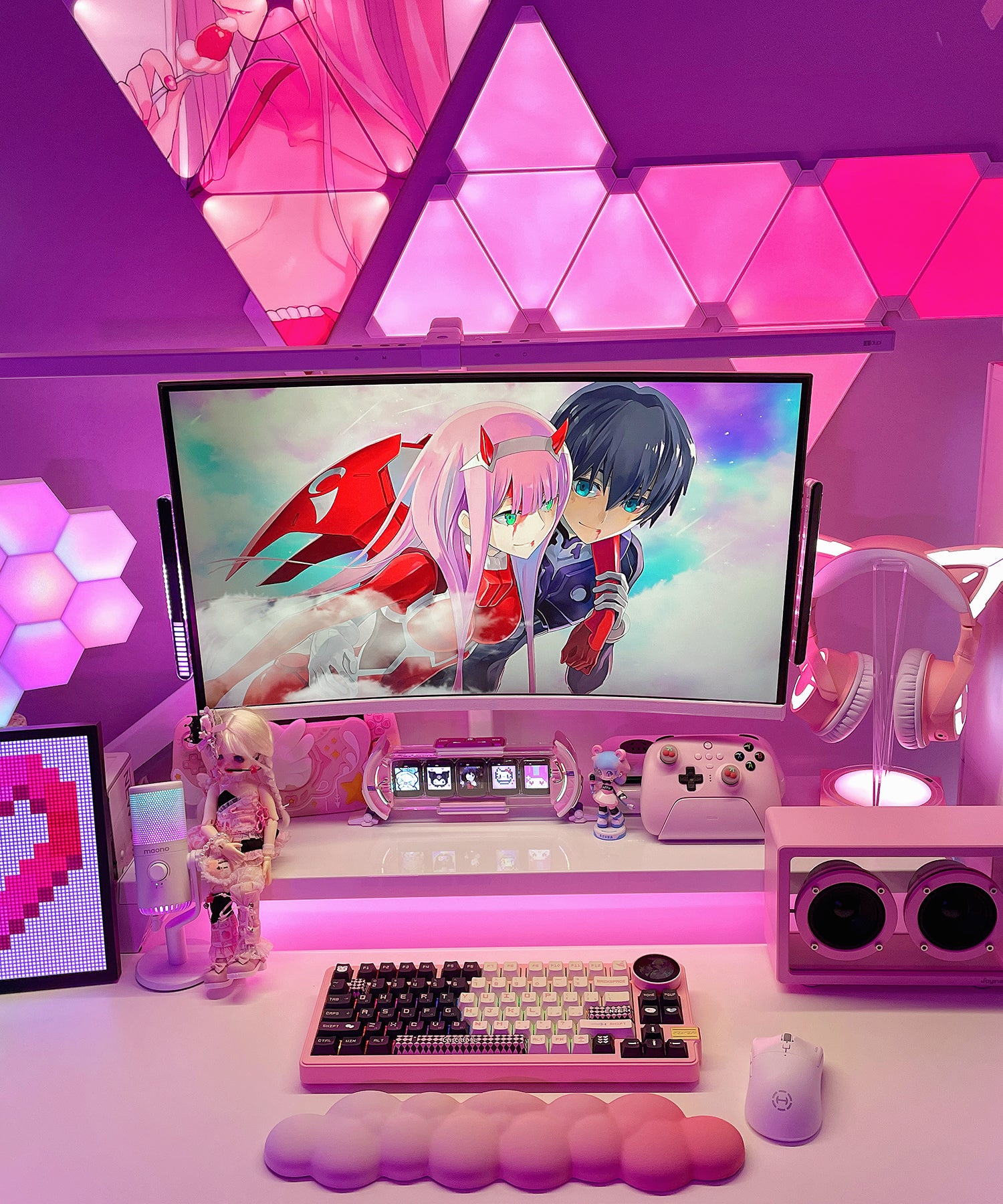 FEKER K75 Mechanical Keyboard with Multifunctional Knob Display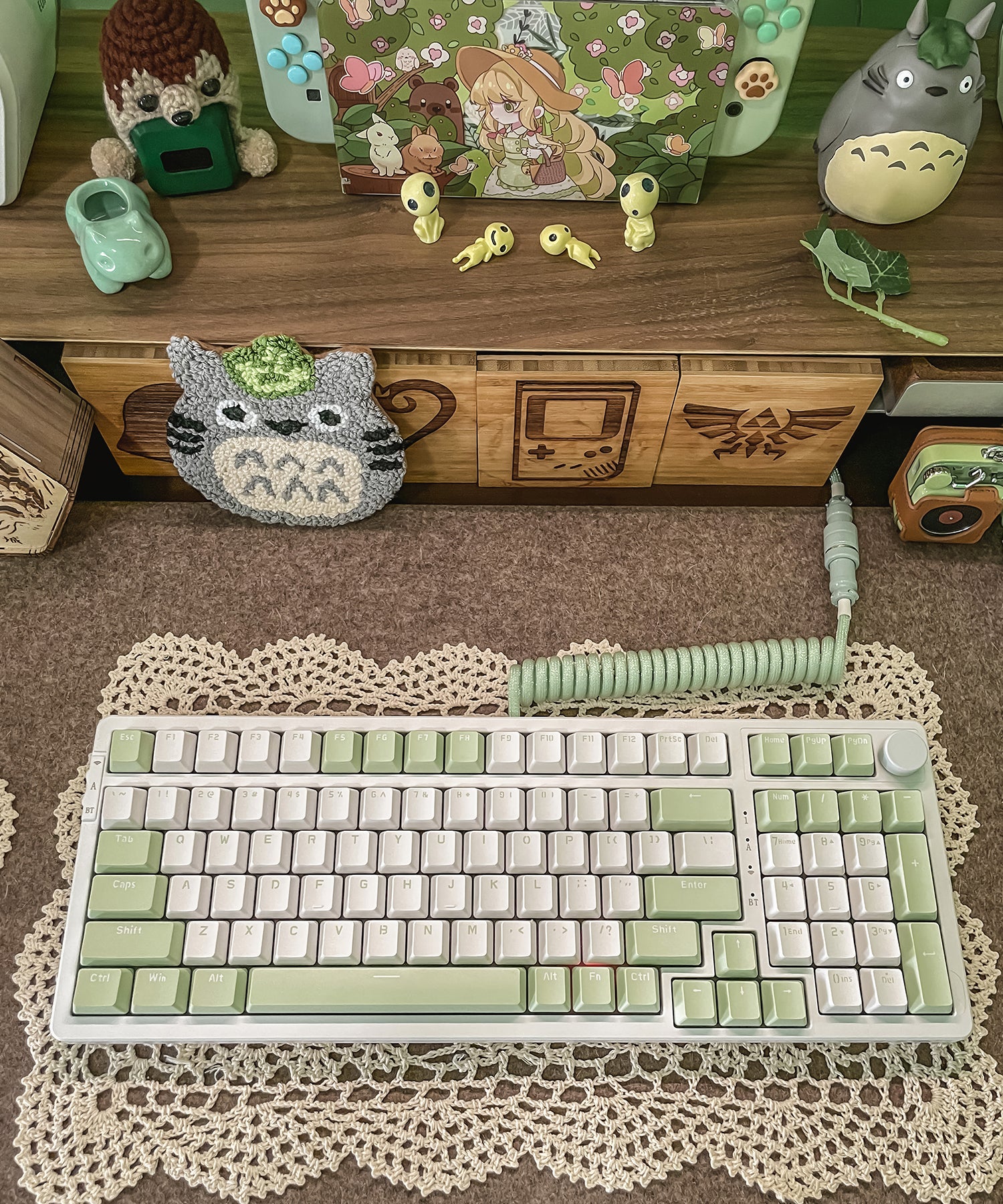 Ajazz AK992 Hot-swappable Mechanical Keyboard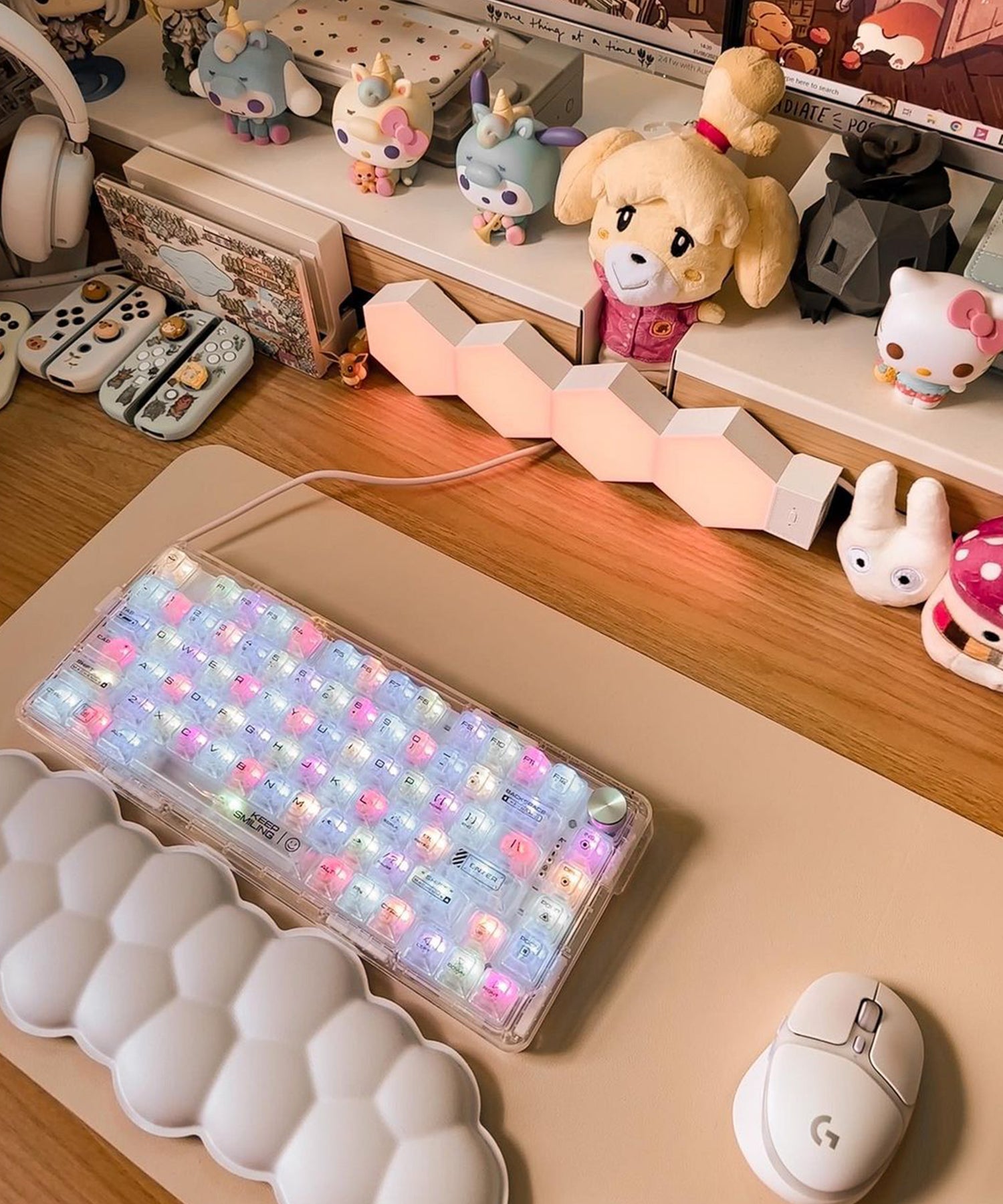 Machenike K500F-B81 RGB Clear Mechanical Keyboard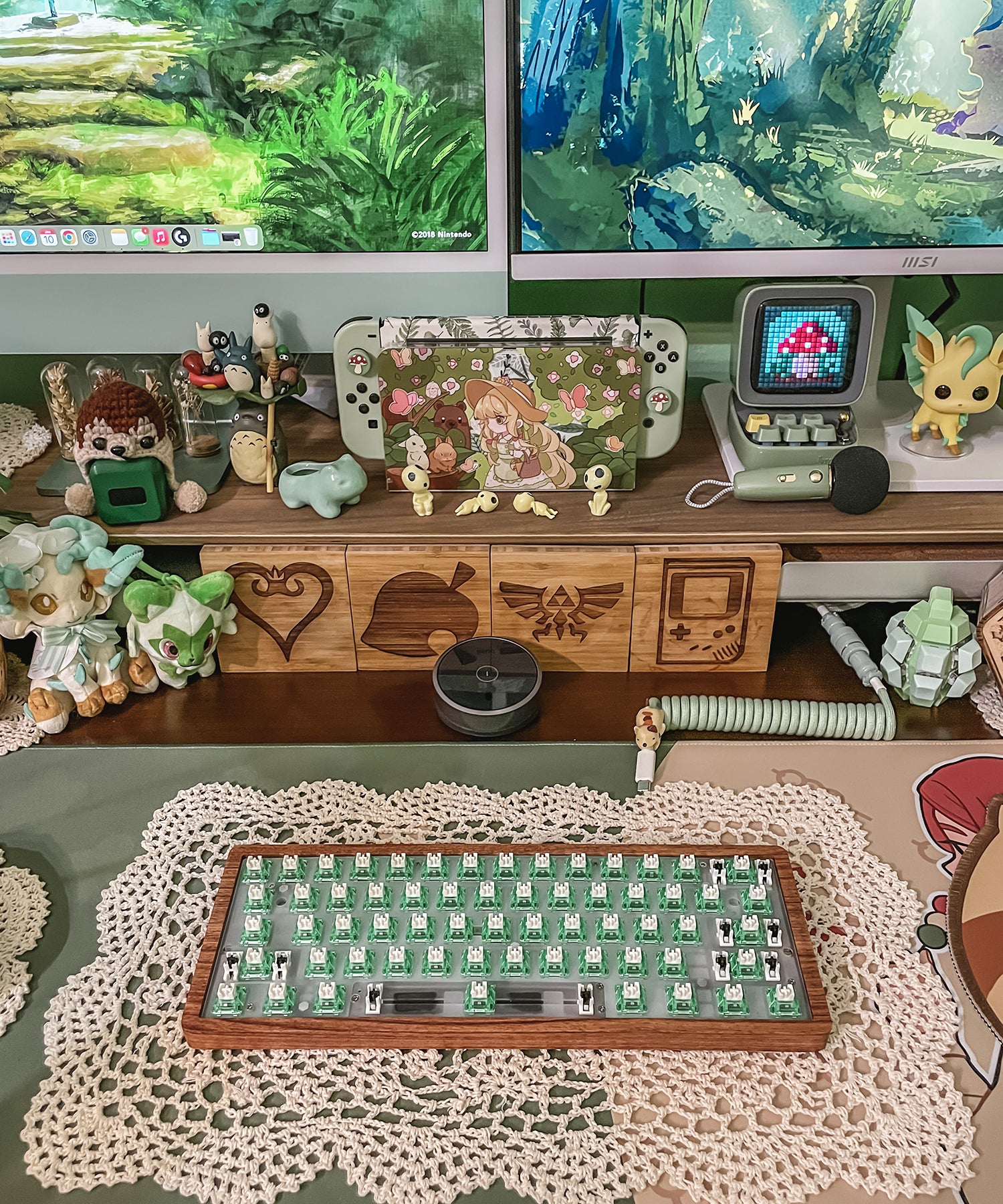 SKYLOONG GK61 Lite Gasket DIY Kit Wooden + Ajazz Diced Fruit Switch Set - Kiwi Switch