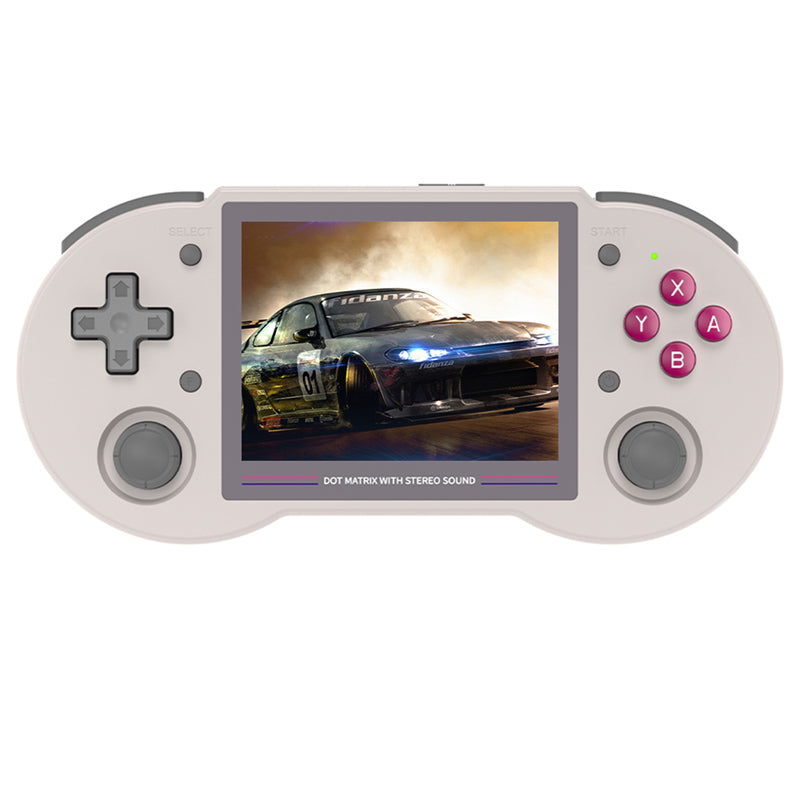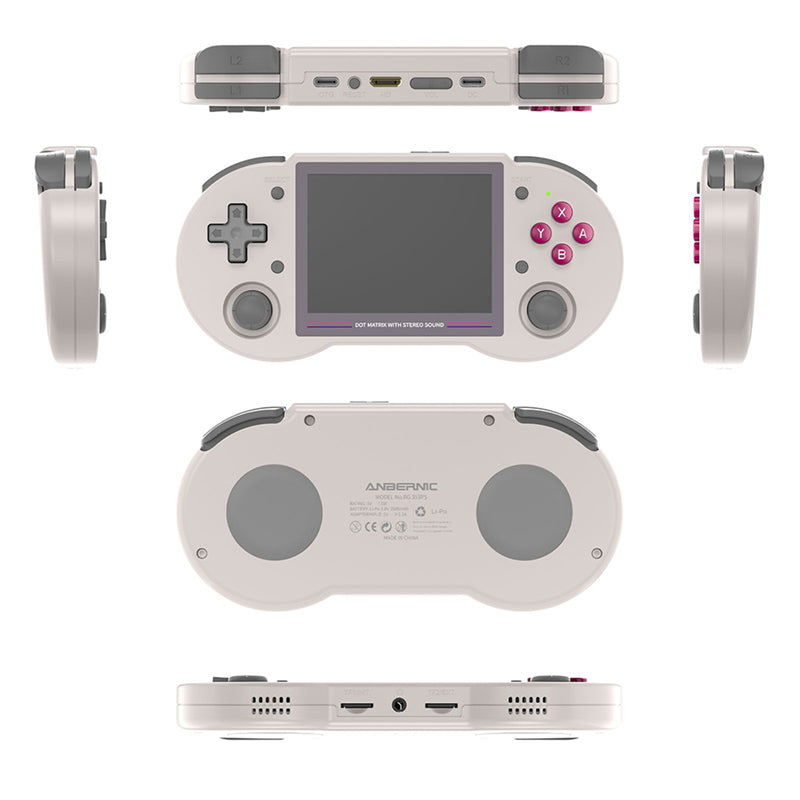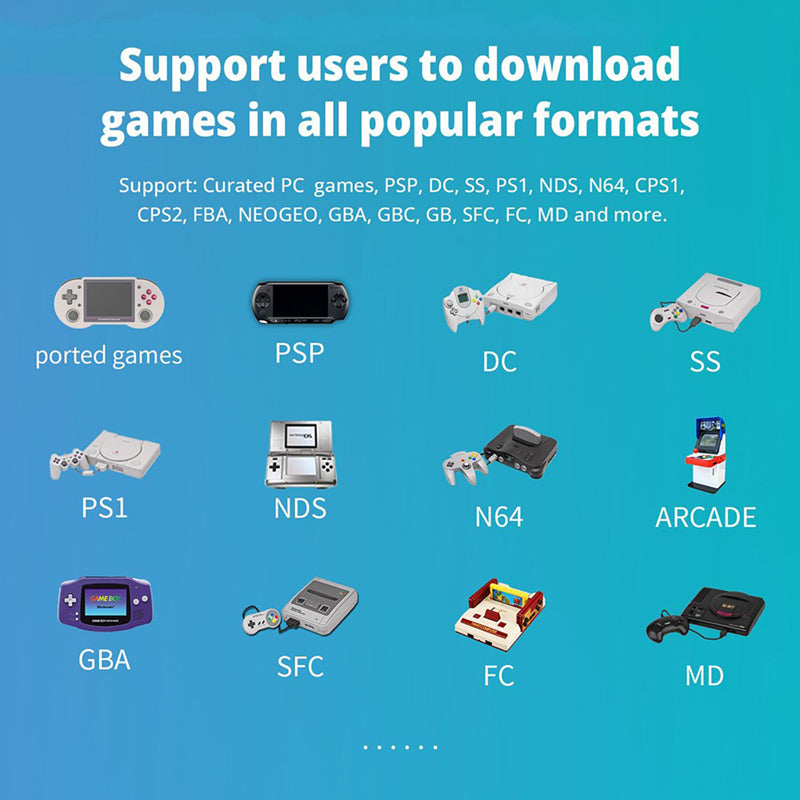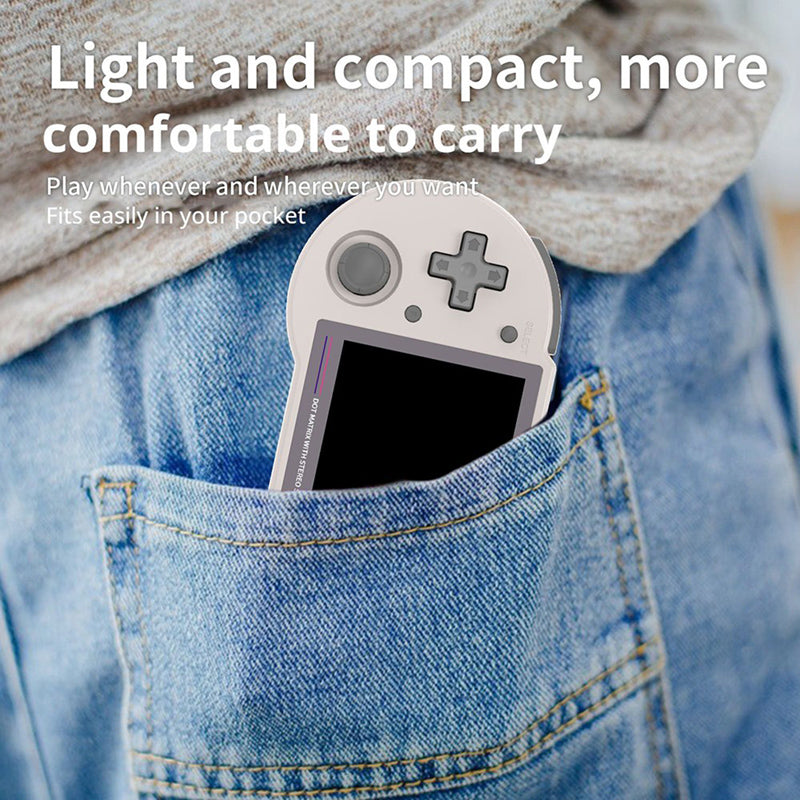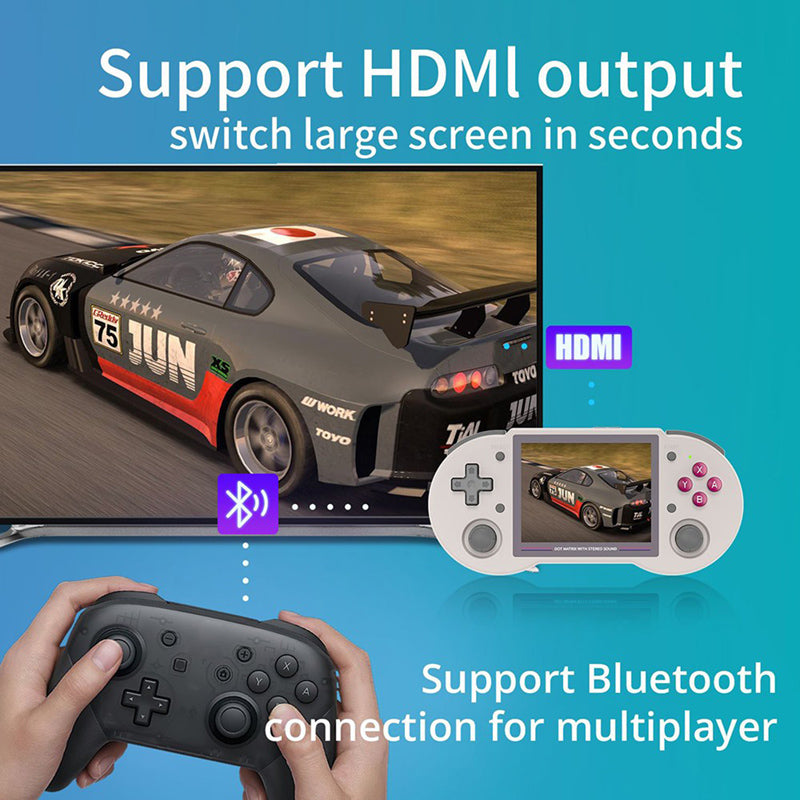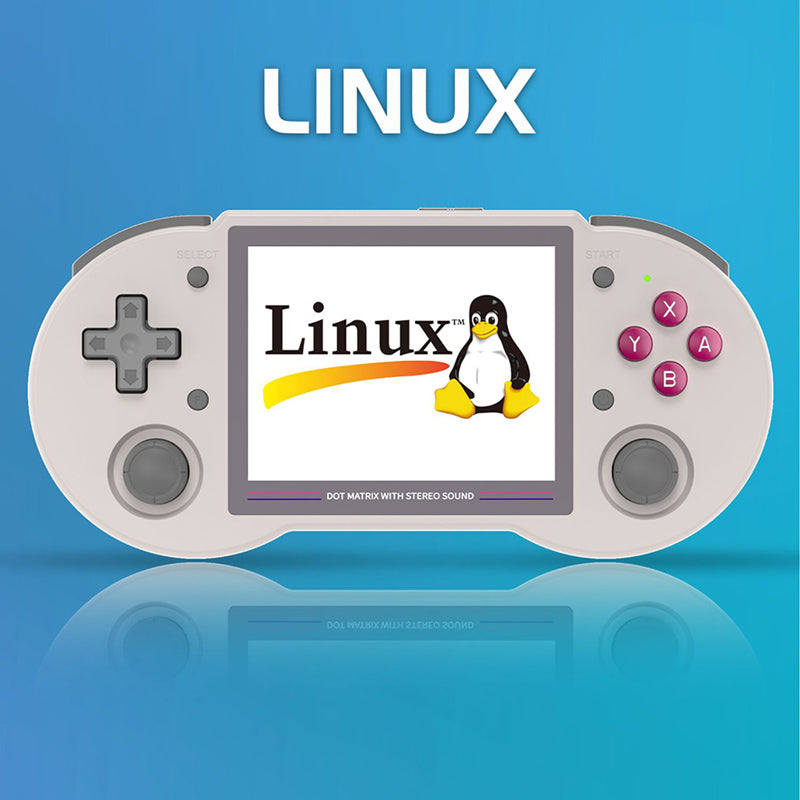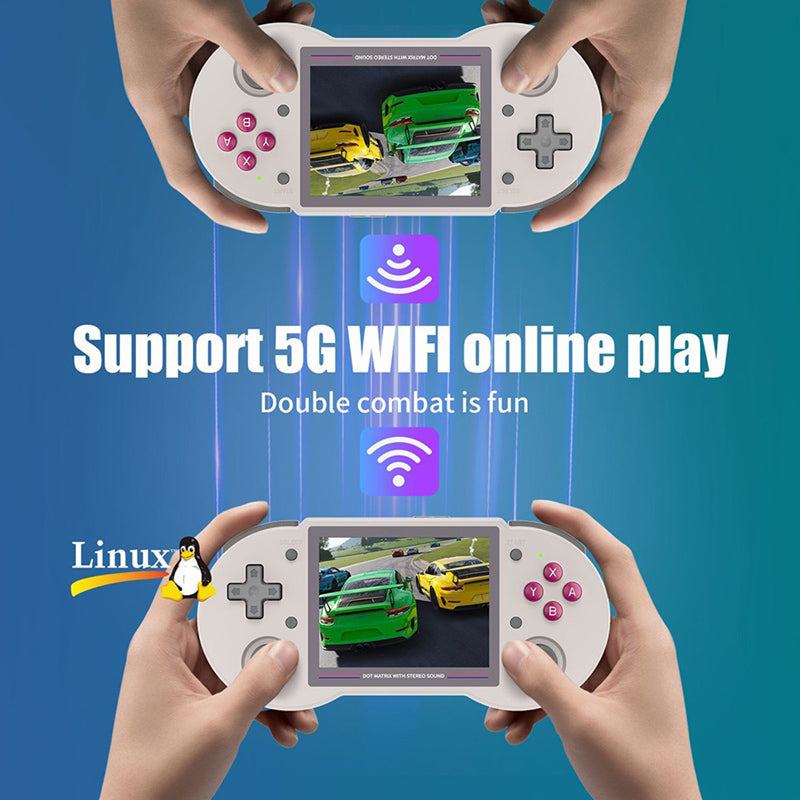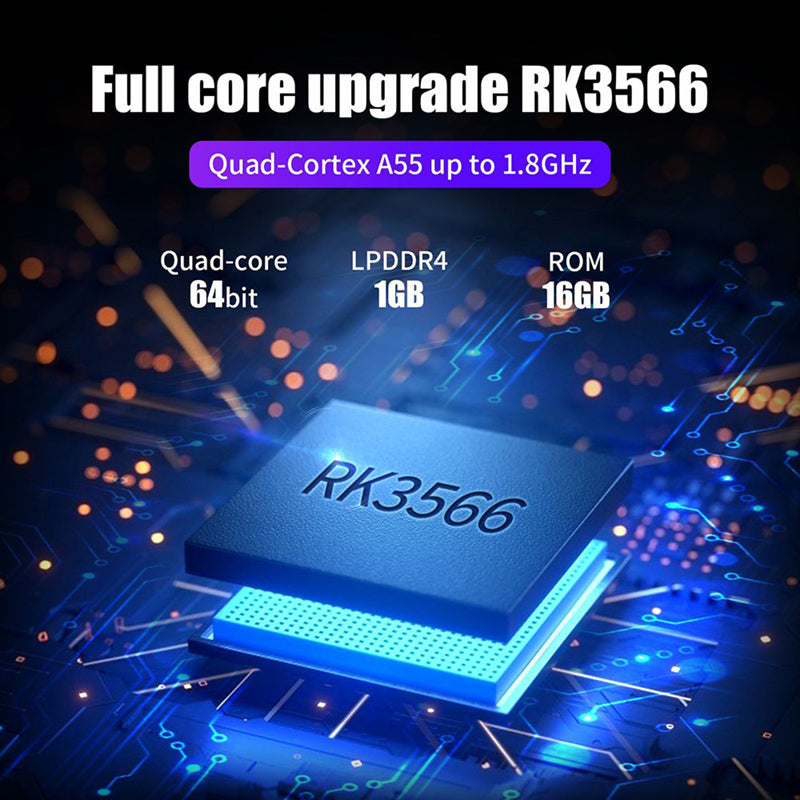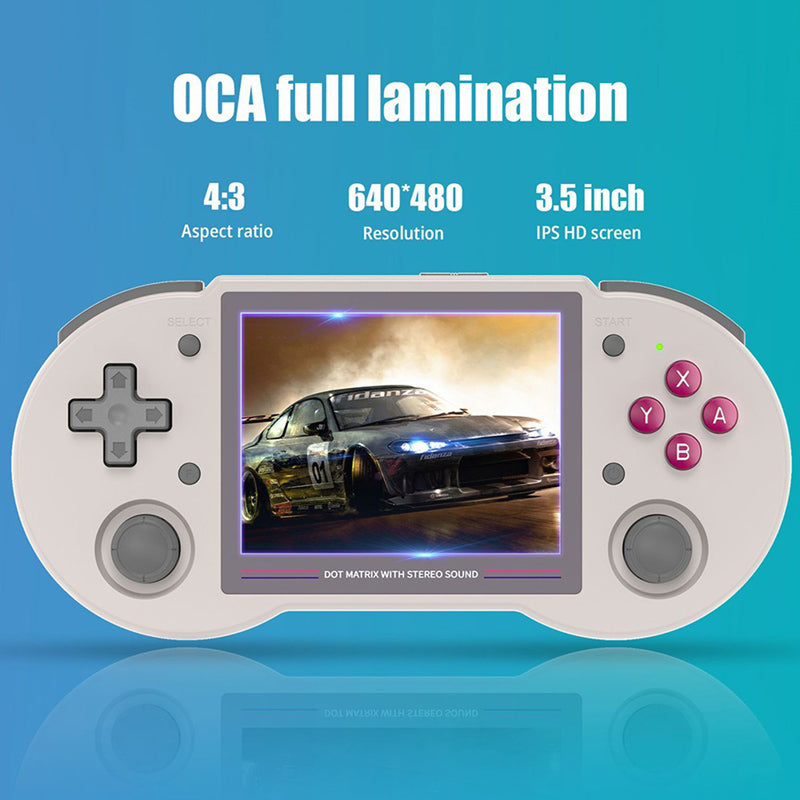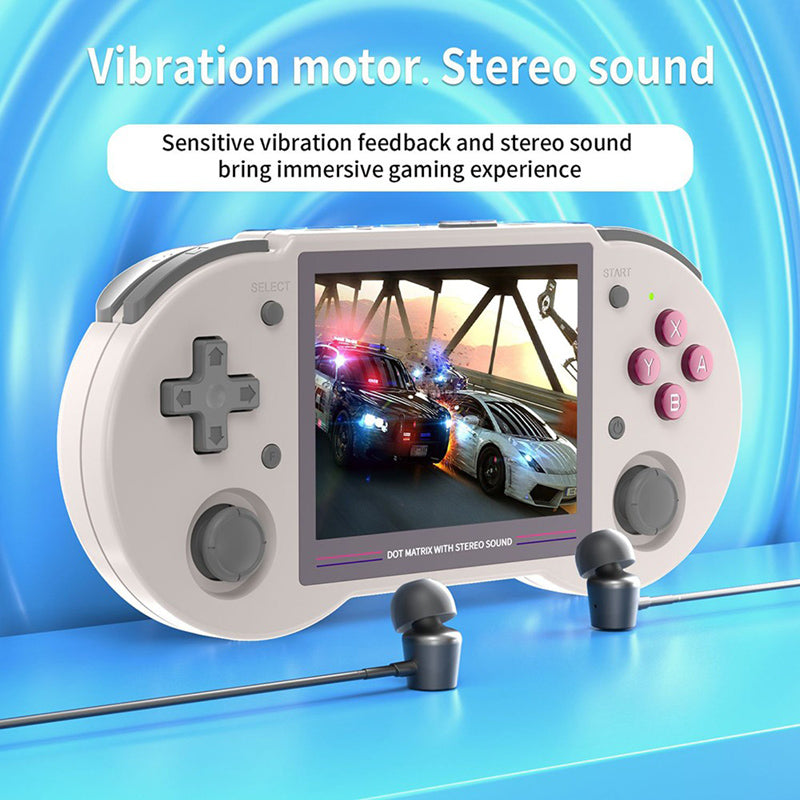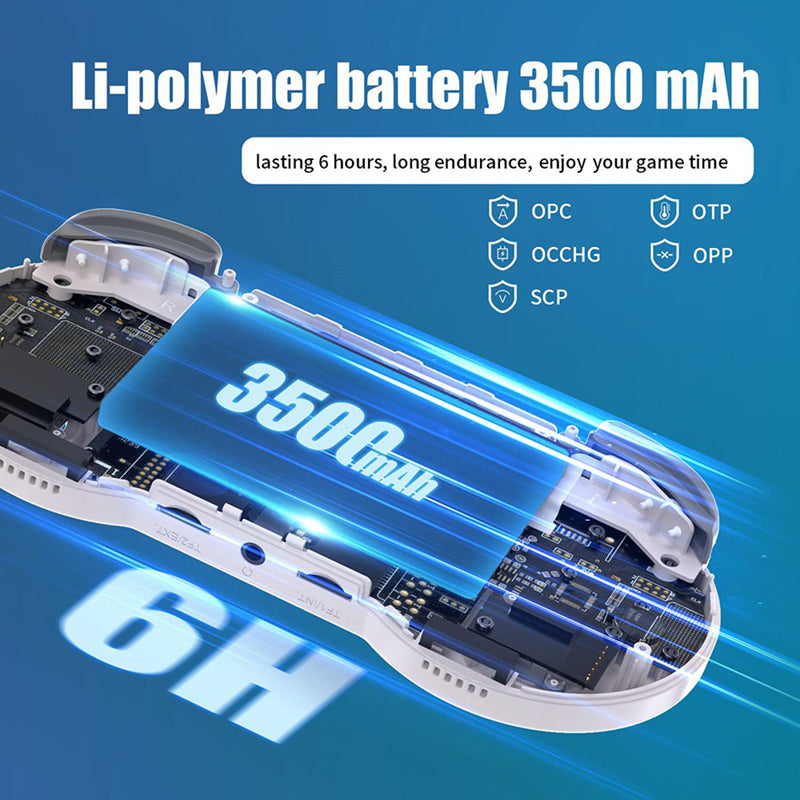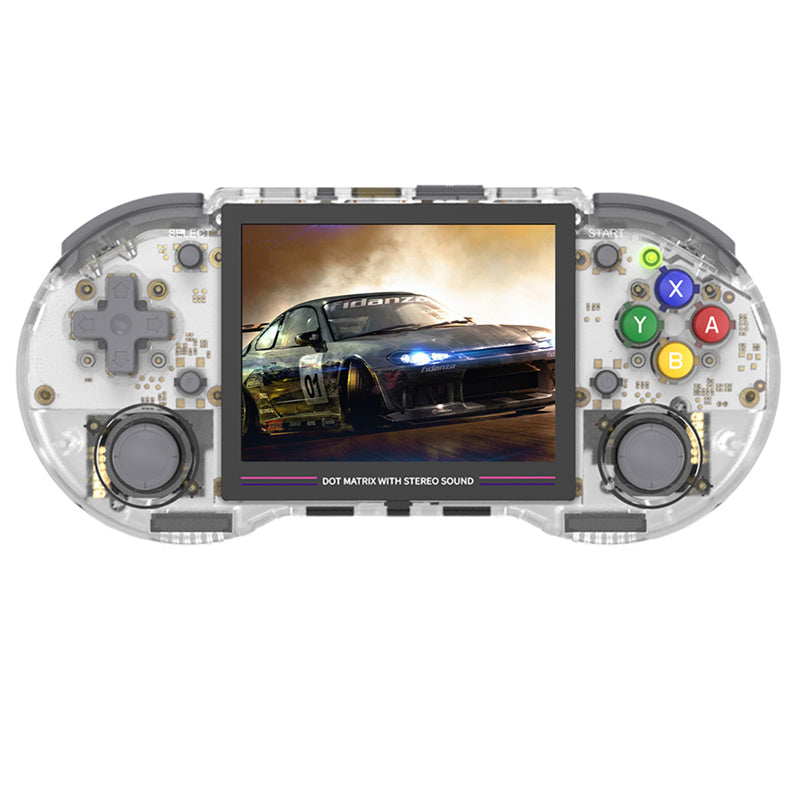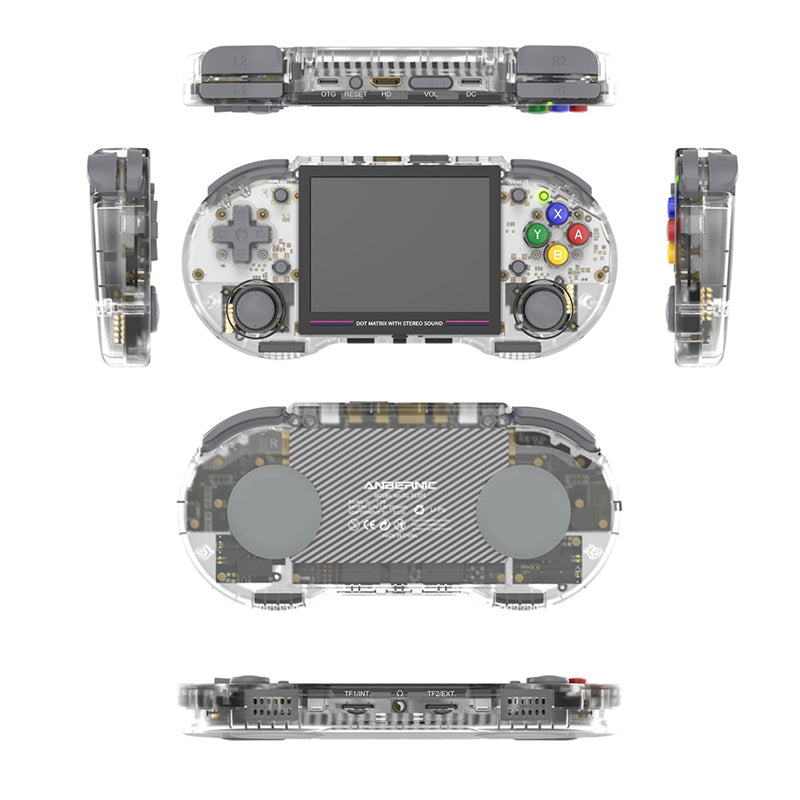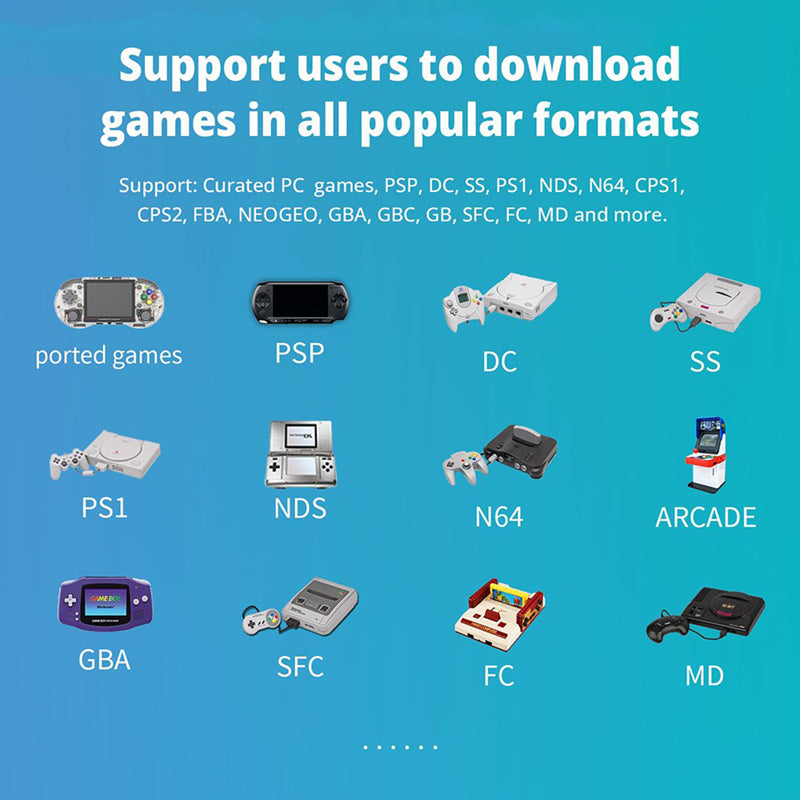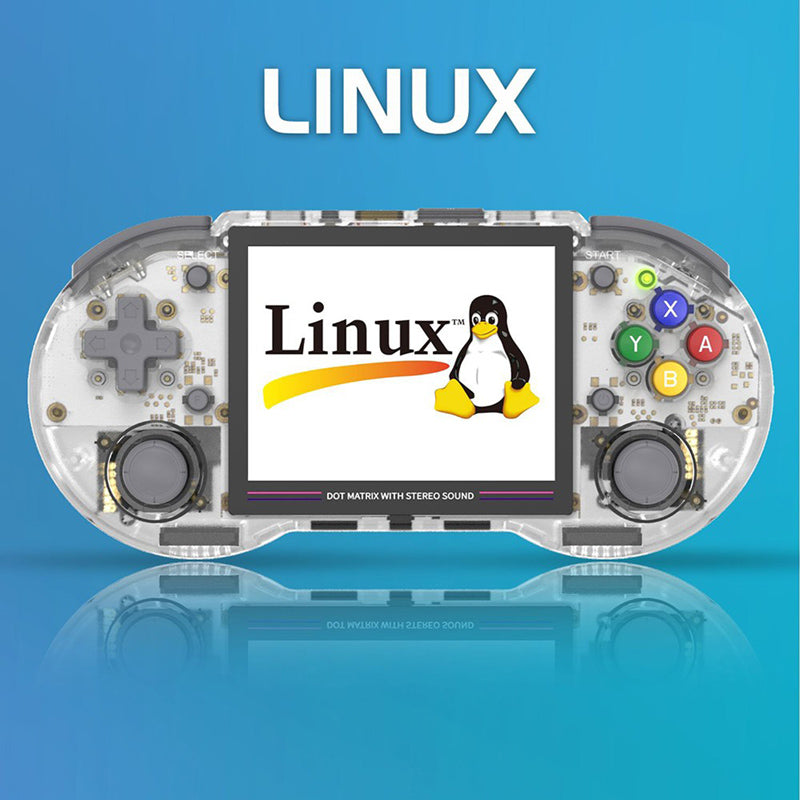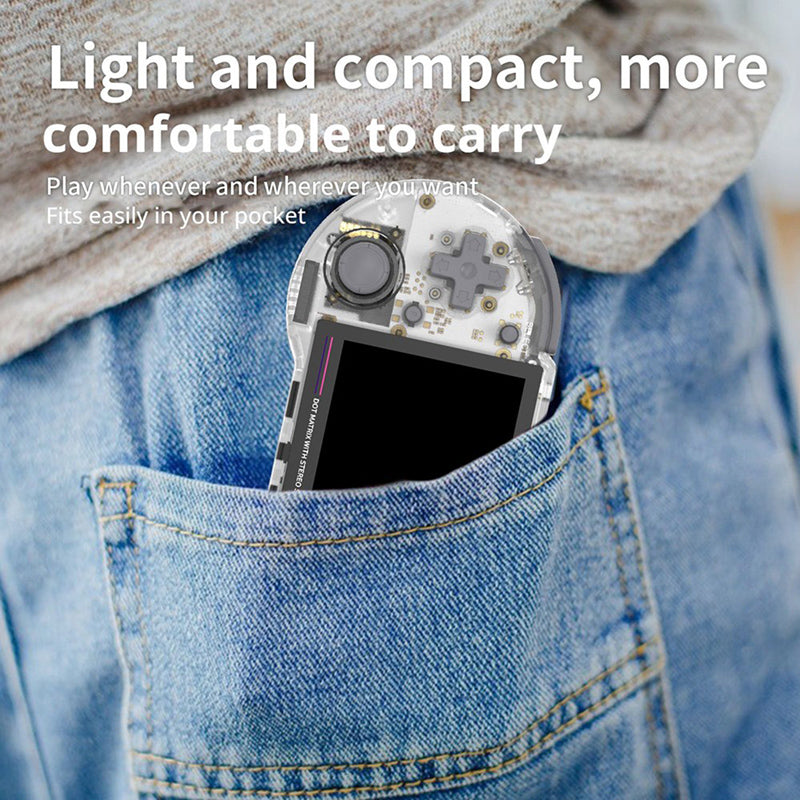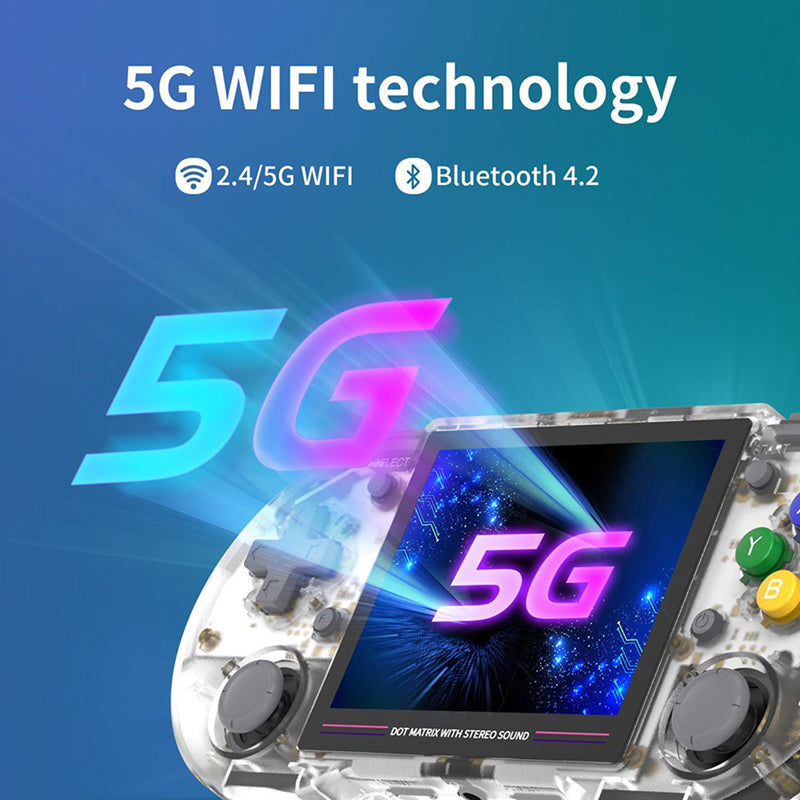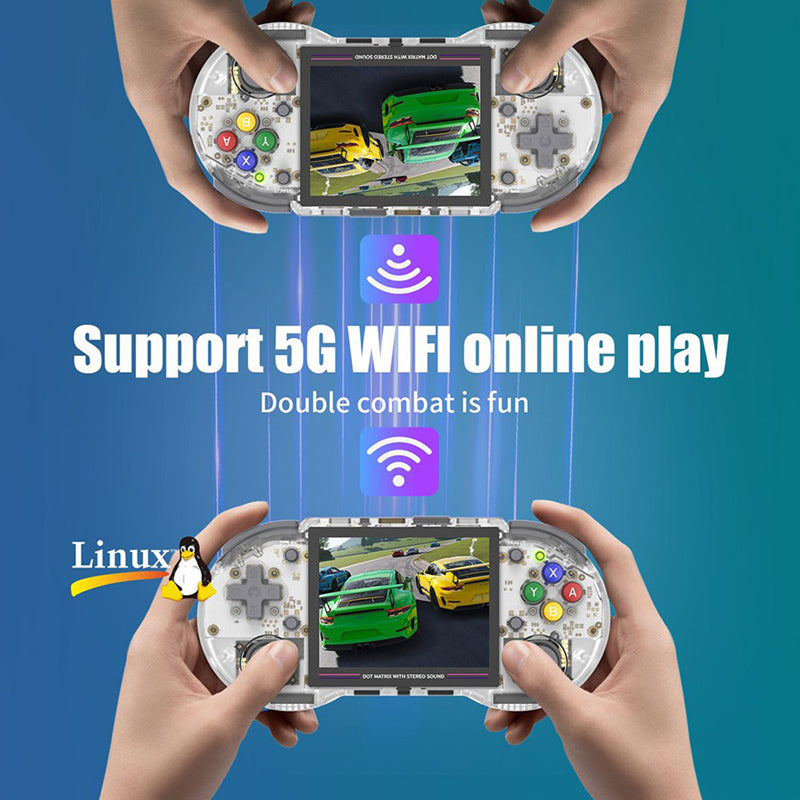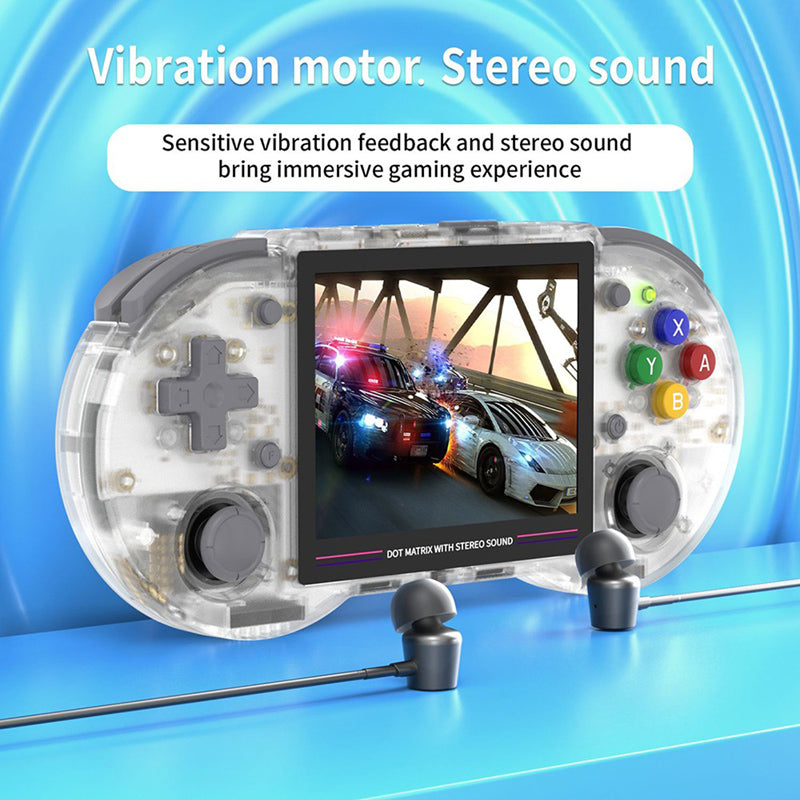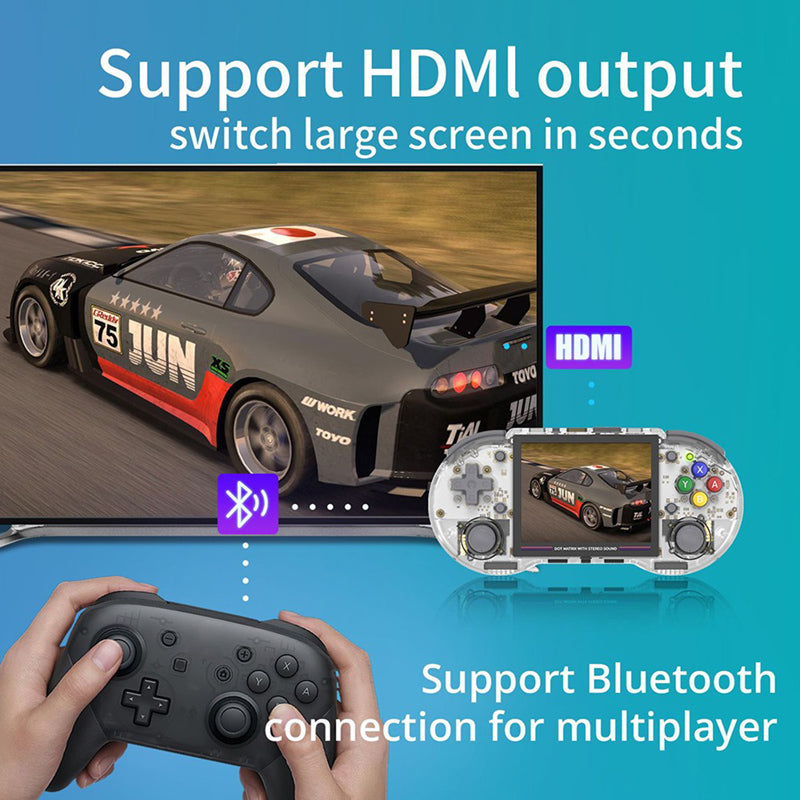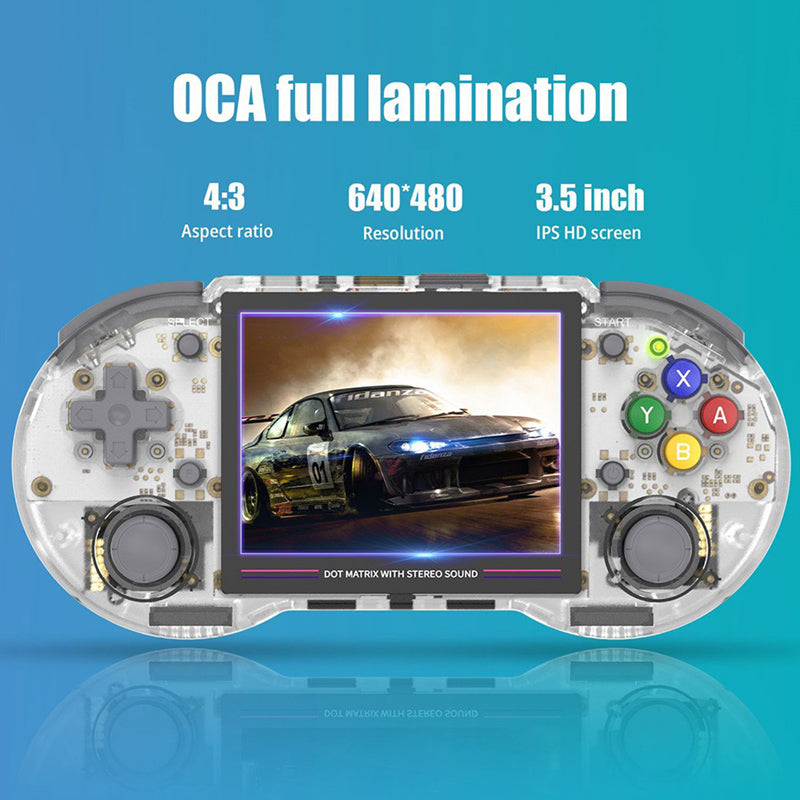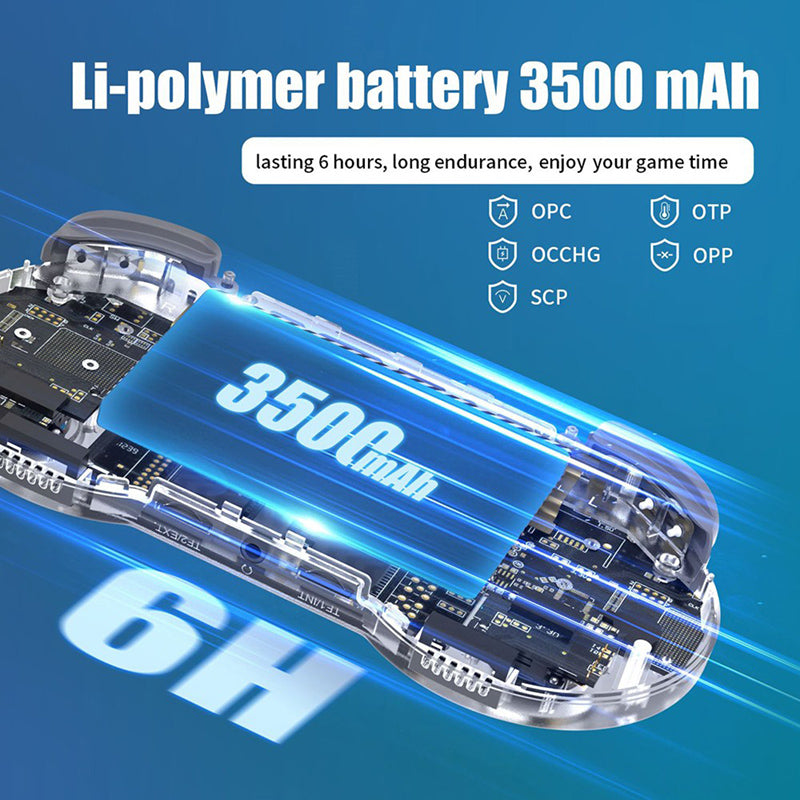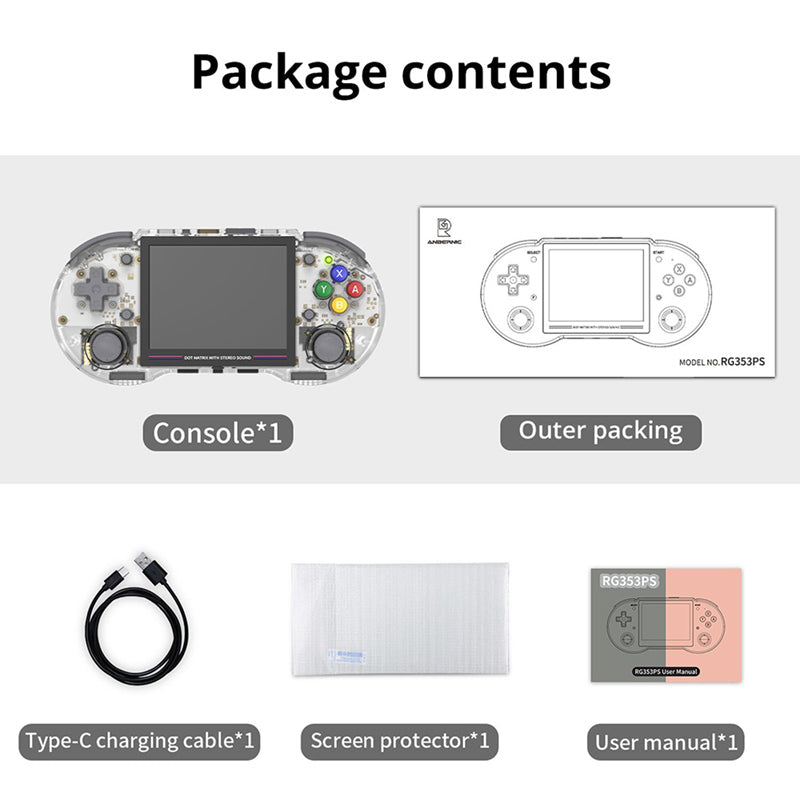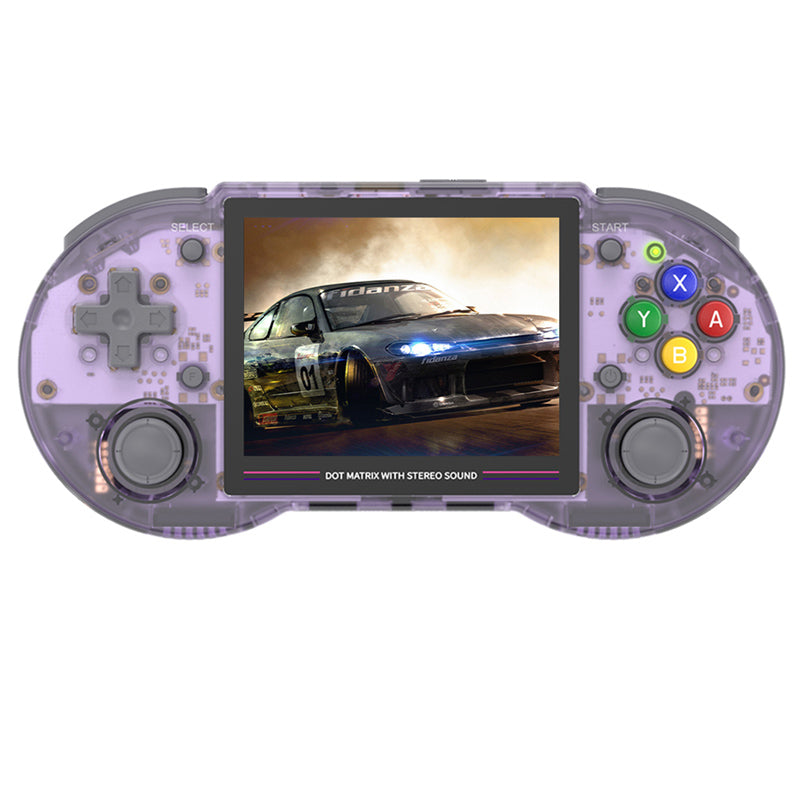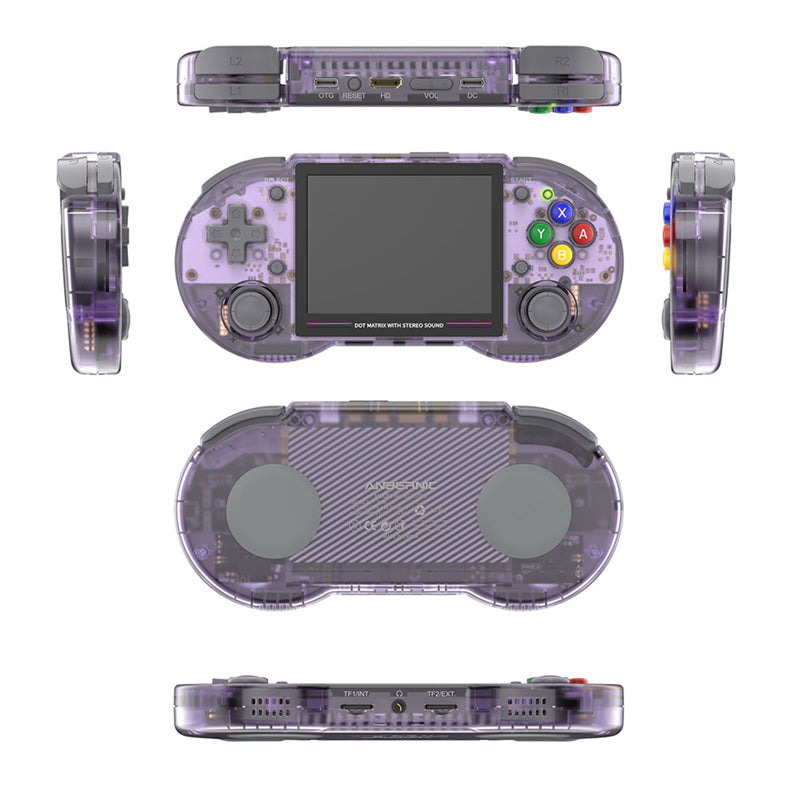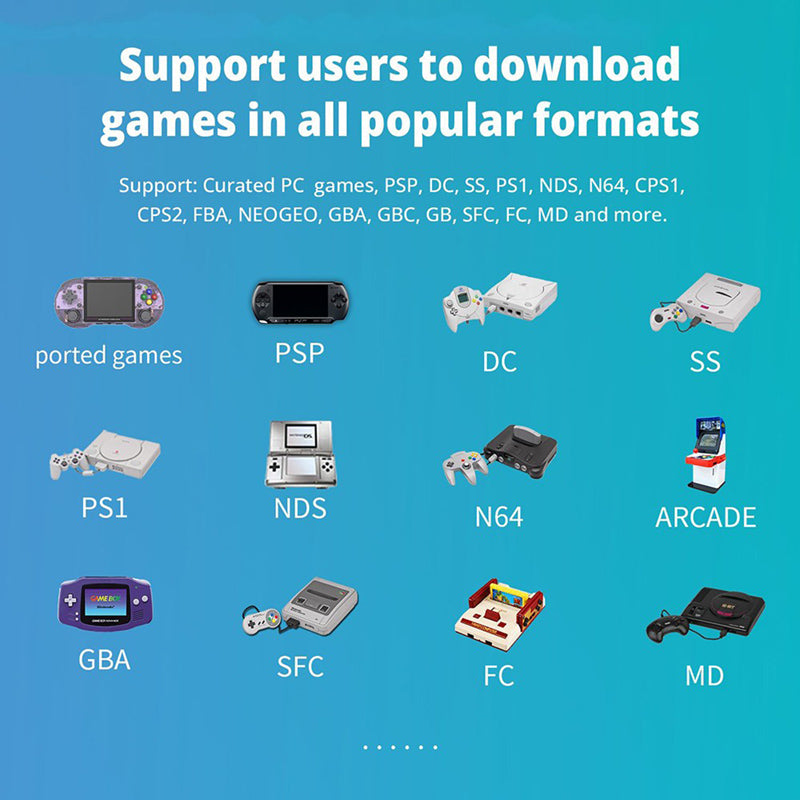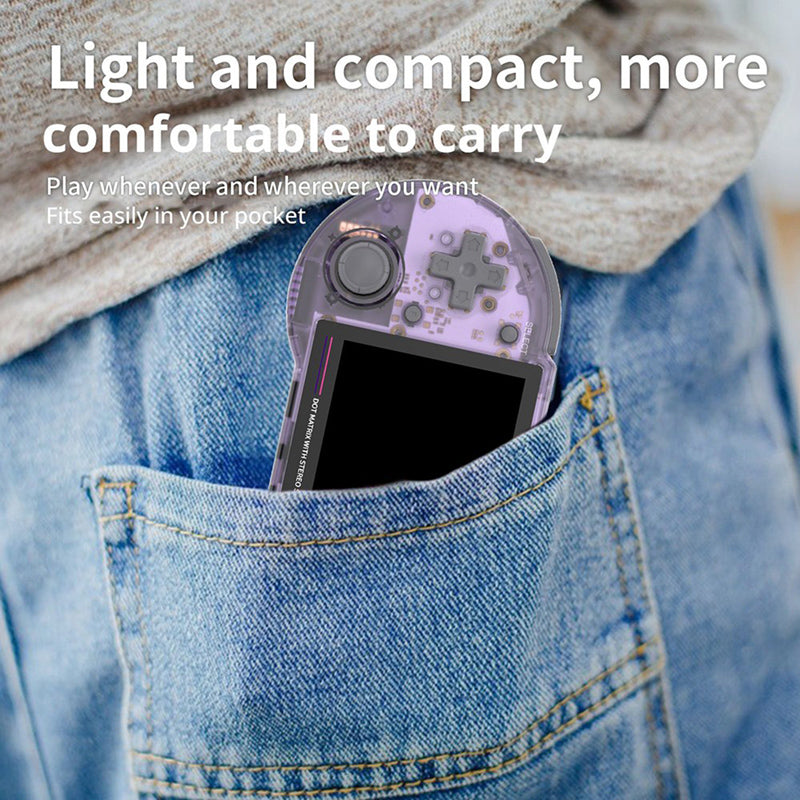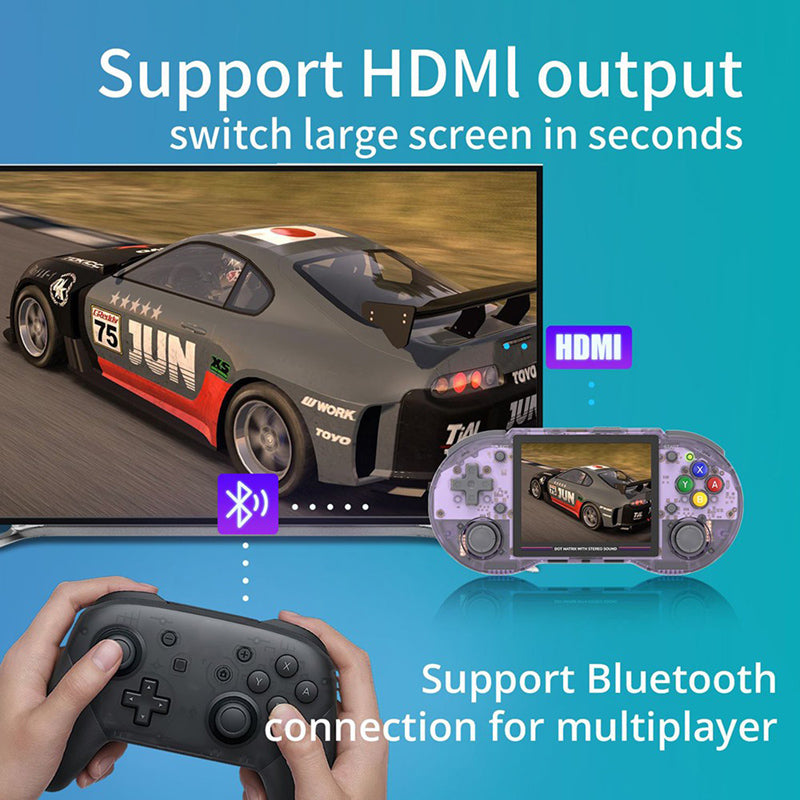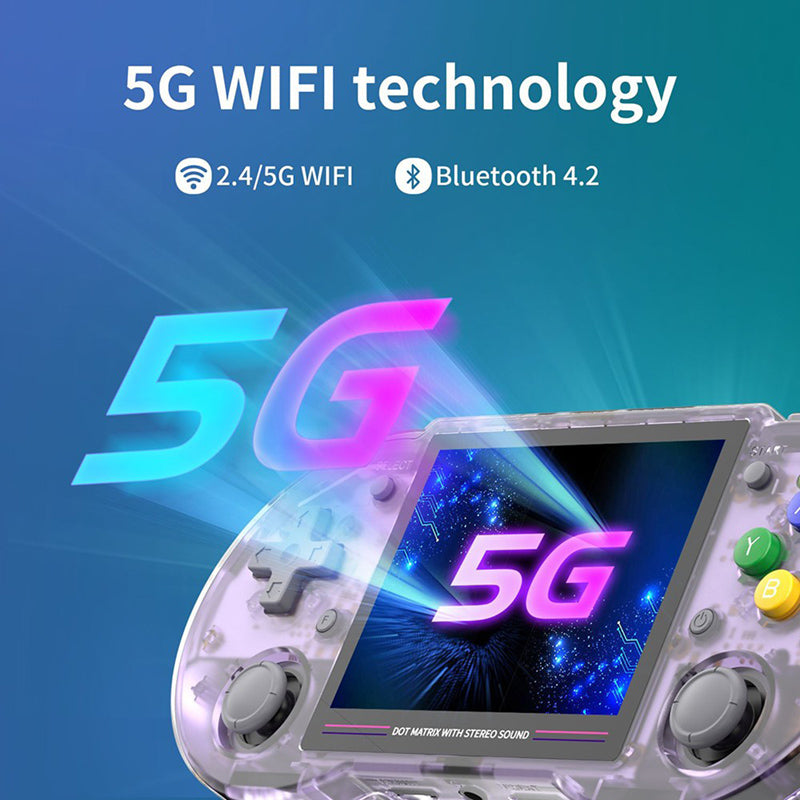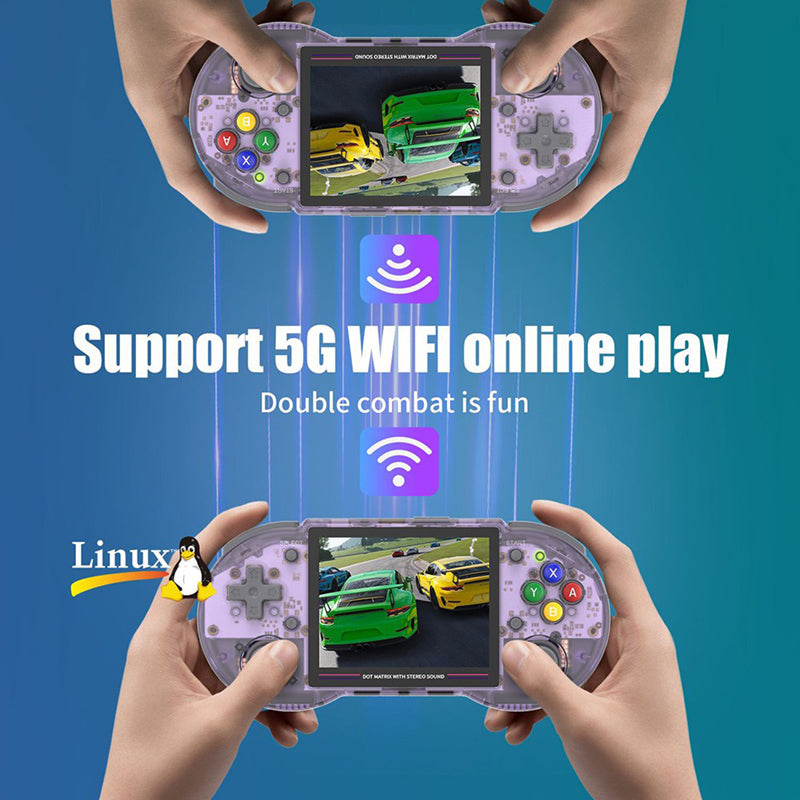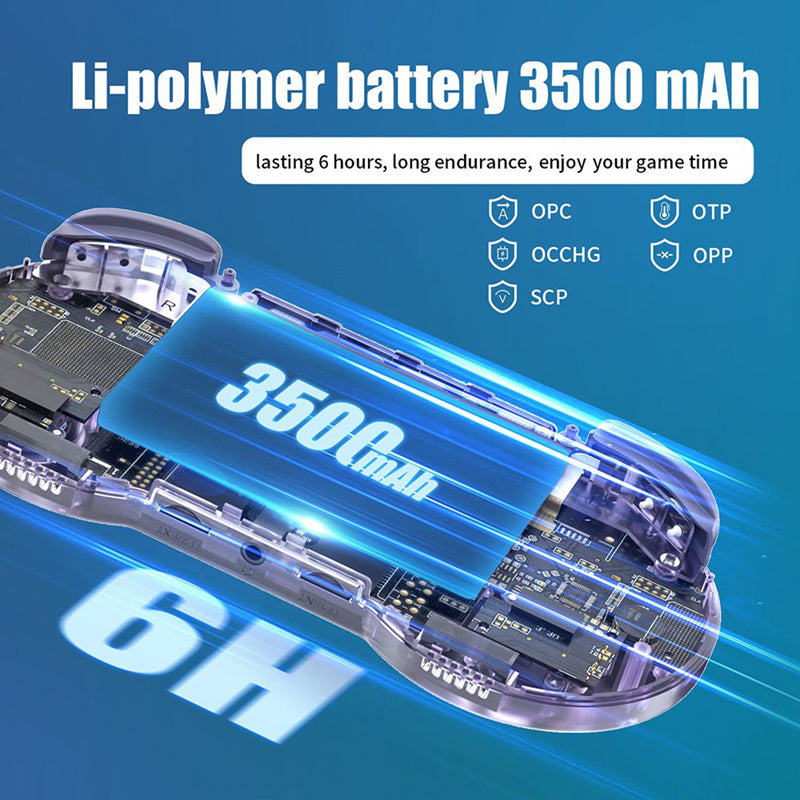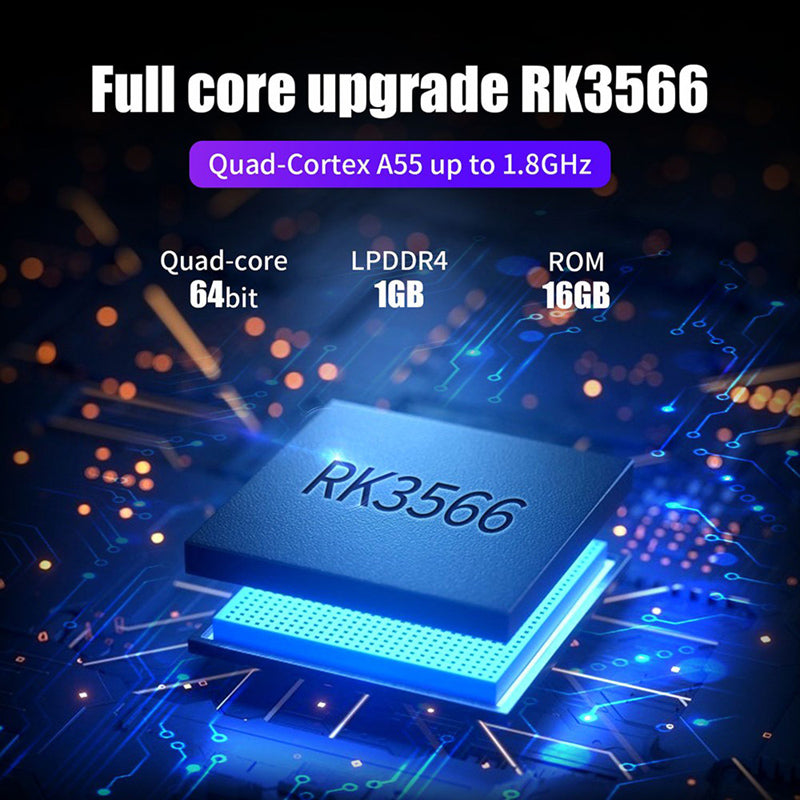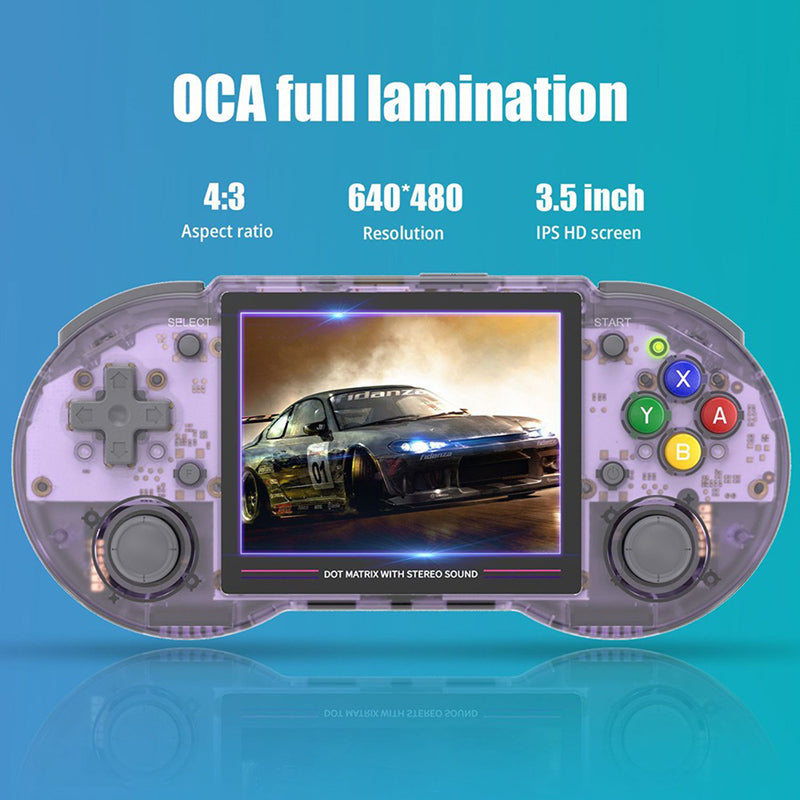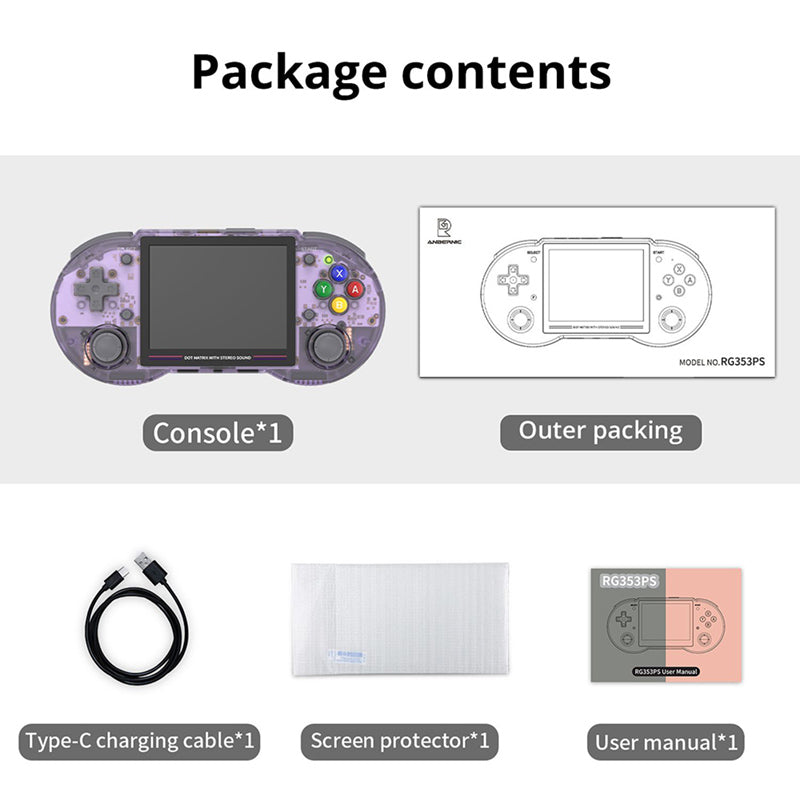 ANBERNIC RG353PS Game Console
1. The Screen is a 3.5-inch IPS full viewing angle display with zero distance OCA full fit and a resolution of 640*480, featuring multi-touch capabilities.

2. The device is powered by an RK3566 Quad-Core 64 bit Cortex-A55 CPU with a main frequency of up to 1.8GHz.

3. It has 1GB of LPDDR4 RAM and 16GB of storage for Linux. It also supports dual TF card expansion, with TF 1 card offering 16G of storage (without games) and TF 2 card offering 64G of storage (compatible with 15000 games).

4. The device supports 2.4/5G WiFi 802.11a/b/g/n/ac and Bluetooth 4.2.

5. It supports Linux and supports 20 kinds of game formats including PSP, DC, SS, PS1, NDS, N64, CPS1, CPS2, FBA, NEOGEO, GBA, GBC, GB, SFC, FC, MD, SMS, GG, MSX, PCE, WSC, WIN, NGG.
General

Brand: ANBERNIC


Type: Game Console


Model: RG353PS


Color: Gray/White/Purple

Specification

 

Screen: 3.5-inch IPS Full Viewing Angle, Zero Distance OCA Full Fit/ 640*480


CPU: RK3566 Quad-Core 64 bit Cortex-A55, Main Frequency up to 1.8GHz


RAM: LPDDR4 1GB


Memory: Linux 16GB TF


WiFi: 2.4/5G WiFi 802.11a/b/g/n/ac


Bluetooth: Bluetooth 4.2


OS: LINUX
Games Support Some PC Games, PSP, DC, SS, PS1, NDS, N64, CPS1, CPS2, FBA, NEOGEO, GBA, GBC, GB, SFC, FC, MD, SMS, GG, MSX, PCE, WSC, WIN, NGG, etc 20 kinds of games format.
Software, Supports Bluetooth gamepad and multimedia network playback


Language: Multilanguage


Speaker: High-Quality Double Horn Stereo Speaker


Battery: Li-polymer 3500 mAh, Lasting 6 hours


TF card: Supports dual TF card expansion, up to 512GB


Other Function: Support Built-in WiFi Online Fighting, HDMI,

Vibrating Motor/Support 3.5mm Stereo Earphones

Weight & Size

Product Weight: 210g


Package Weight: 370g


Product Size(L x W x H): 17.4 x 8.1 x 2.0cm

Package Contents

1 x Game Console


1 x USB Charging Cable


1 x Tempered Film


1 x User Manual


1 x Gift Box