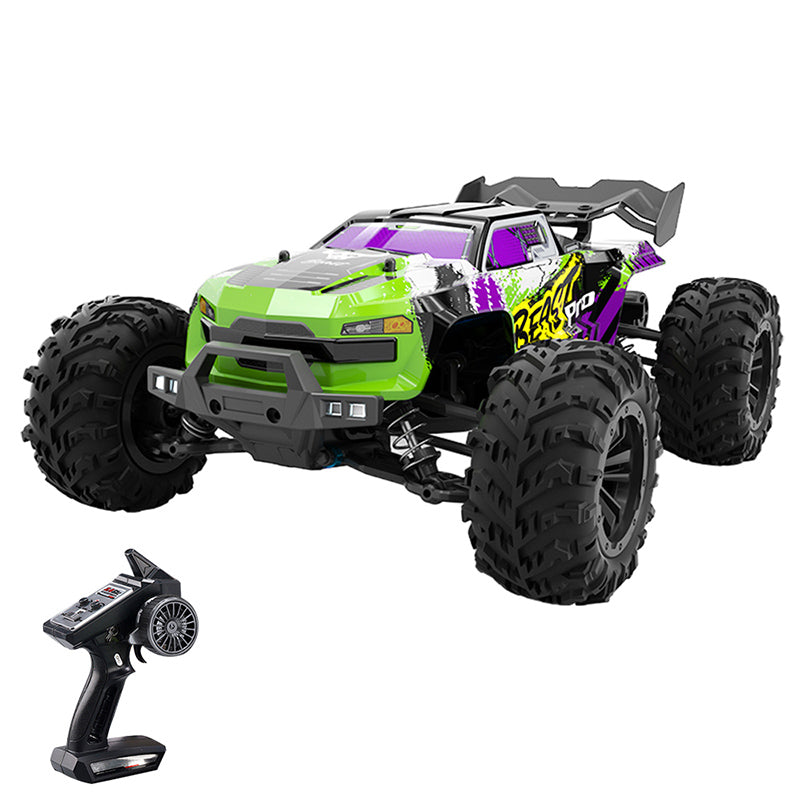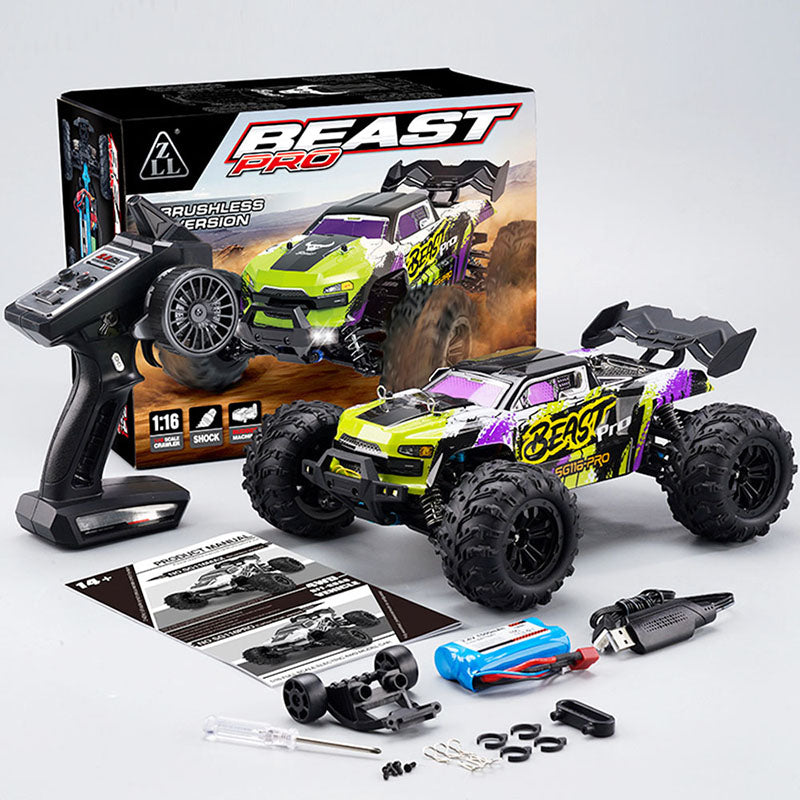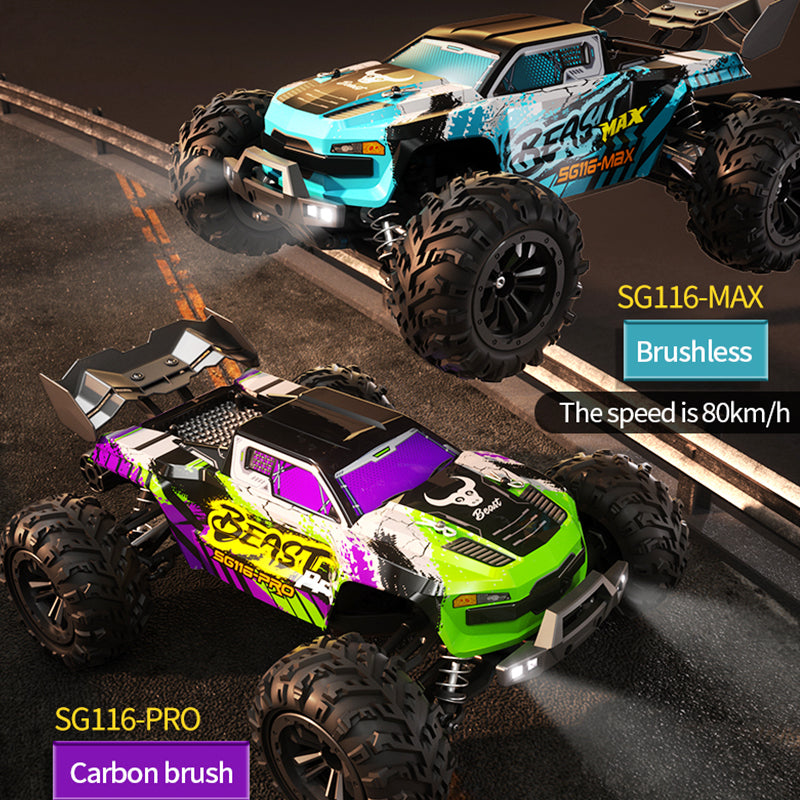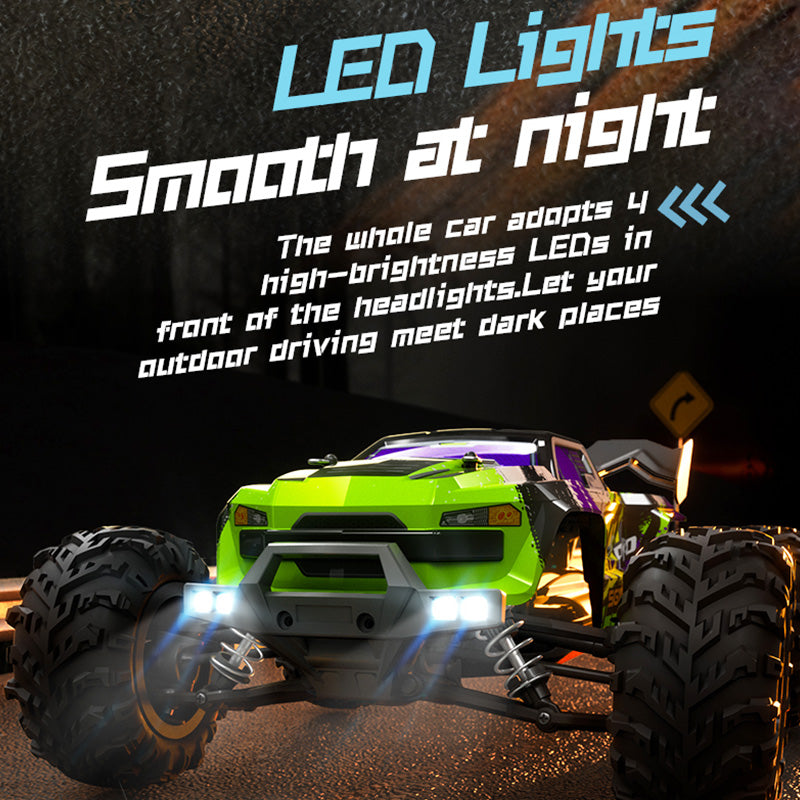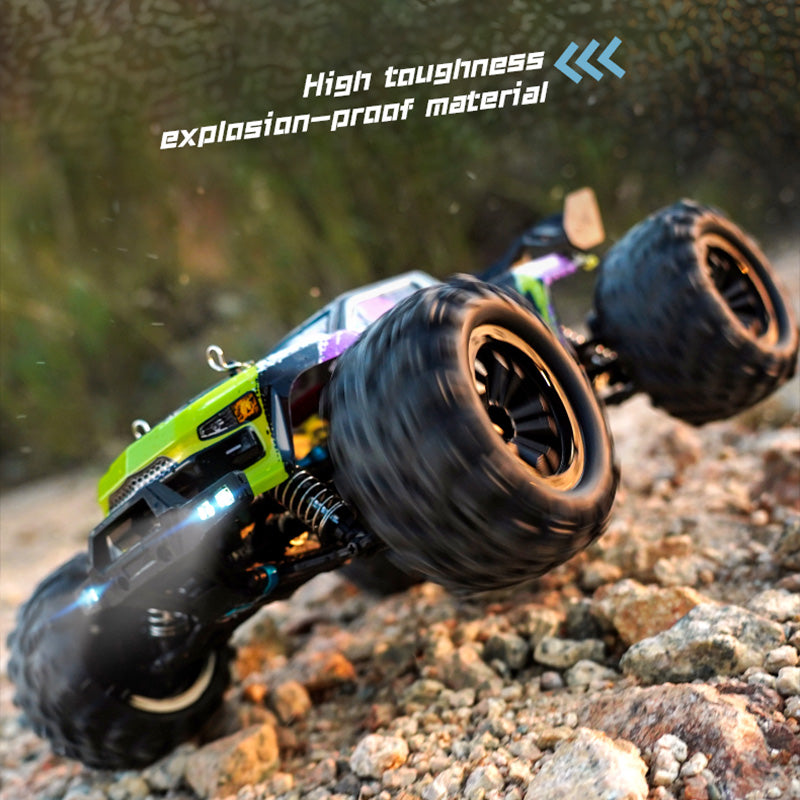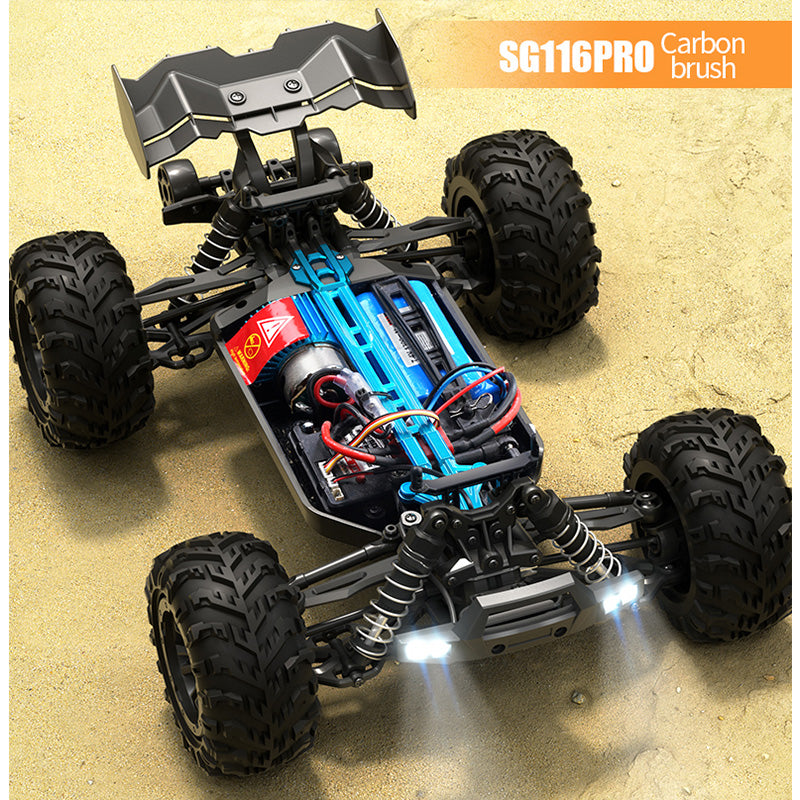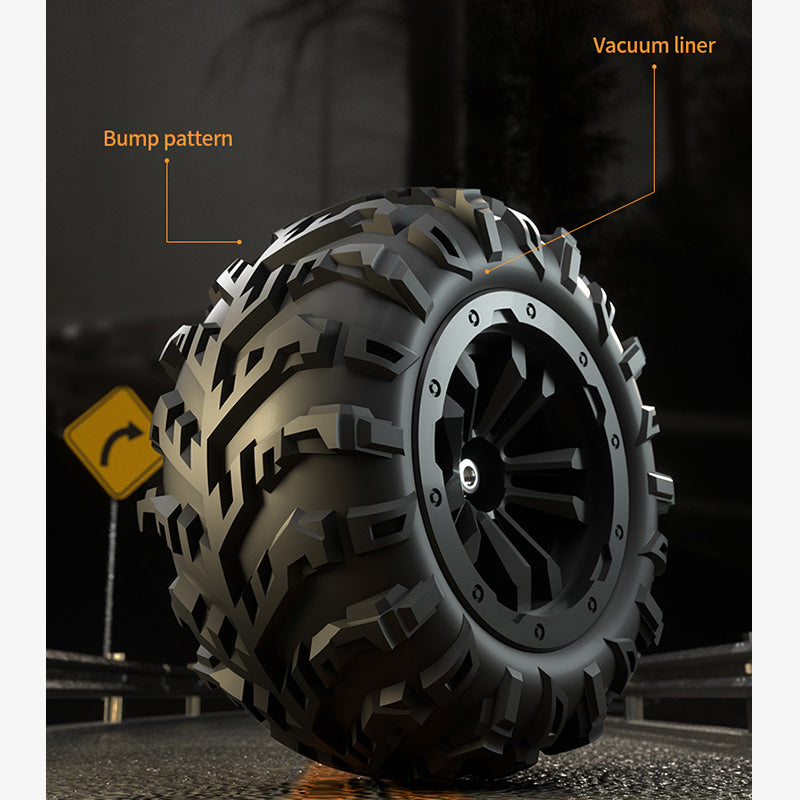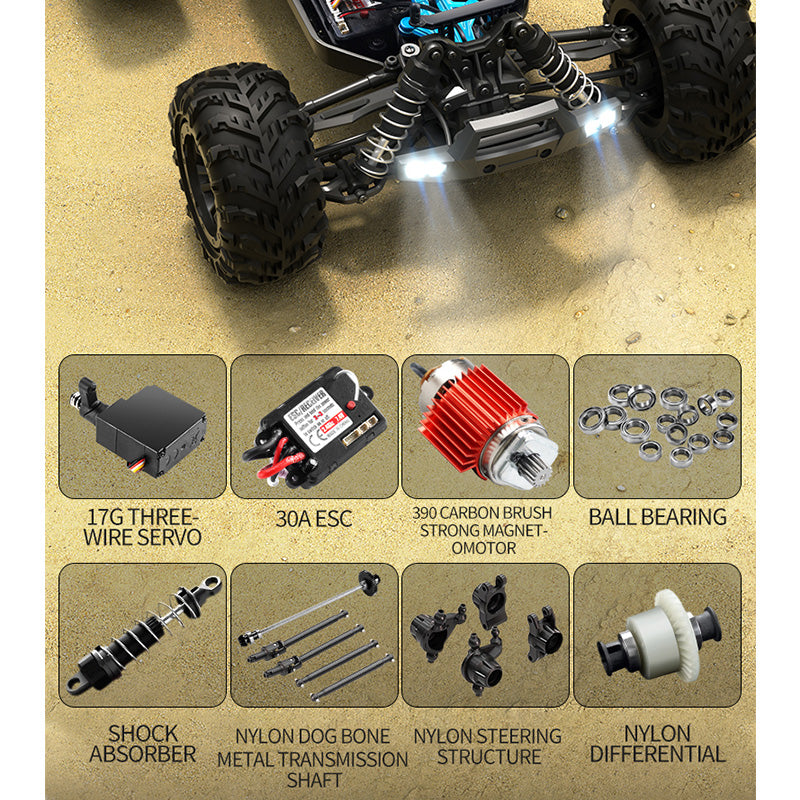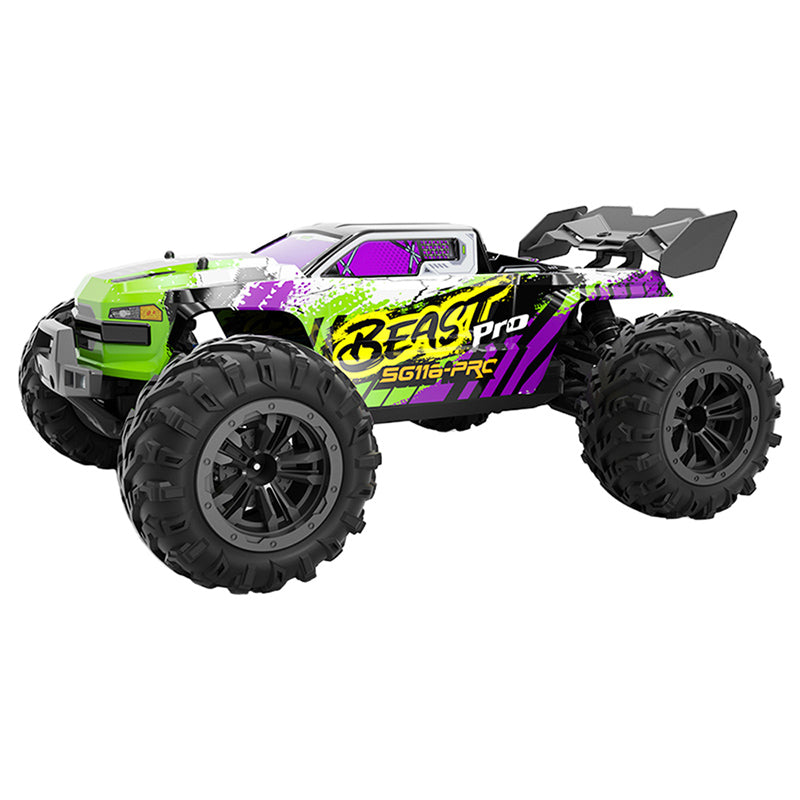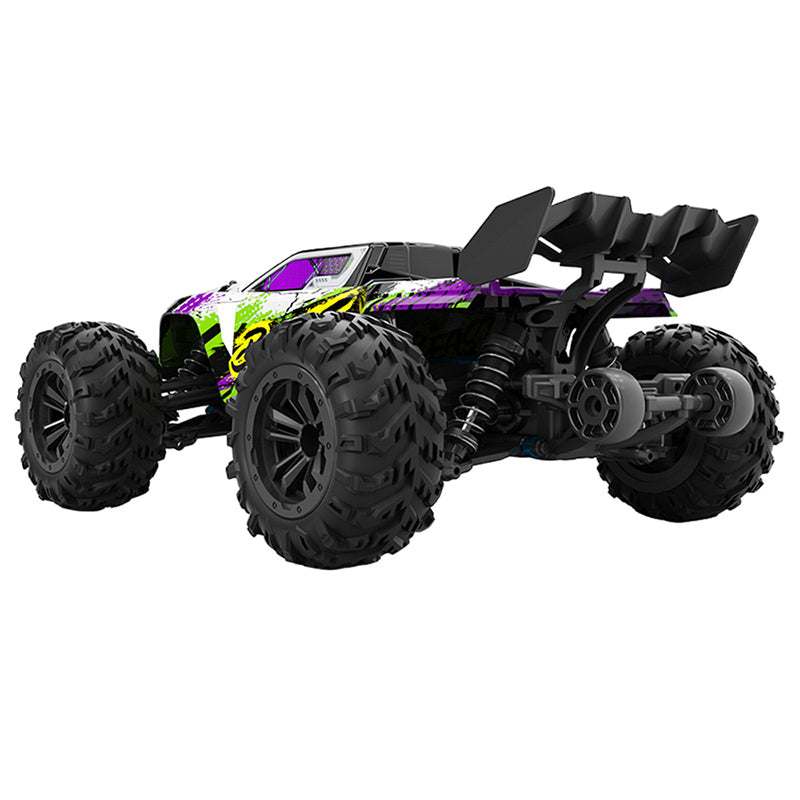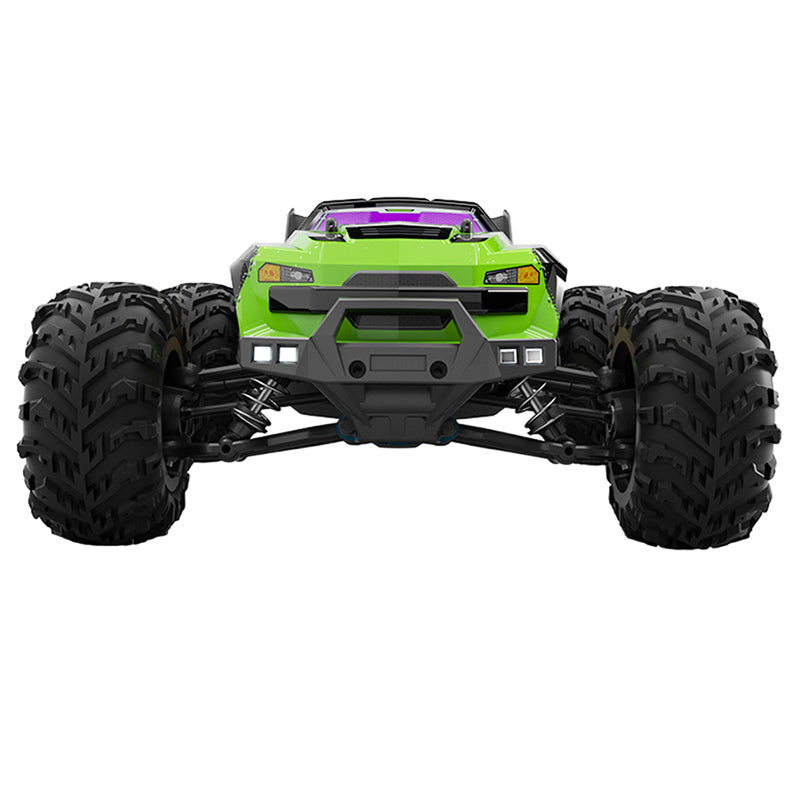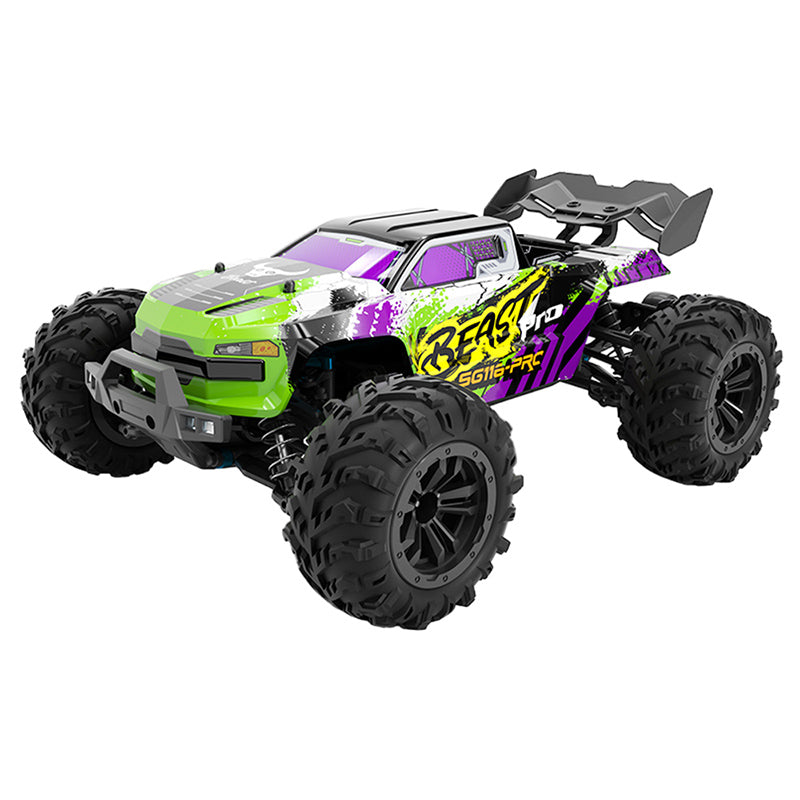 ZLL SG116 PRO RC Car RC390 High-speed Carbon Brush Motor
1. It adopts a simulation structure design, has a real car's handling feeling, achieves full-scale step-less speed change, high-speed driving, rapid acceleration, deceleration, braking, reversing, left turn, and right turn;

2. Applicable terrains: flat ground, sand, mud, grassland.

3. Four-wheel drive: front and rear upright spring shock absorption, double-wishbone independent suspension system;

4. 2.4G full-scale synchronous remote control system. Full-scale throttle/steering;

5. 2.4G waterproof four-way 30A integrated ESC/receiver;

6. Front wheel cross ball head universal joint drive shaft, rear wheel split dog bone drive shaft;

7. Five-wire 17G steering gear;

8. Super strong battery power: 7.4V, 18650-1300mAh Li-ion battery (T plug), discharge rate 10C;

9. The whole vehicle uses 16 ball bearings;

10. Metal second-floor plate, metal front, and rear arm code, metal center drive shaft;

11. The car shell is made of high-toughness explosion-proof PVC car shell;

12. Equipped with LED headlights; (three modes: constant light, slow flash, fast flash);

13. Equipped with lifting wheels;

14. Simulation big foot tires, strong grip.
General

Brand: ZLL


Type: RC Car


Model: SG116 PRO


Color: Purple & Green

Specification

Motor: RC390 High-speed Carbon Brush (Protective Magnet + Heat Sink)


Transmitter: 30A 2S Integrated Control (Splash-proof)


Battery: 7.4V 1300mAh Lithium Battery (T Plug)


Steering Gear: 5 Threads 17G


Remote Battery: AA*3 (Not Include)


Control Transmission: ≥150m


Charging: USB Charging


Play Time: about 30min


Charging Time: 3-3.5h


Max Speed: 40km/h


Wheelbase Parameter: Wheelbase: 185mm; Wheel Base: 188mm; Wheel Diameter: 85mm

Weight & Size

Product Weight: 1.06kg


Package Weight: 1.57kg


Product Size(L x W x H): 30 x 23 x 11.5cm


Package Contents

1 x RC Car


1 x Remote Control


1 x User Manual


1 x Lithium Battery


1 x USB Charger


1 x Rear Wing


1 x Shock Absorbing Adjustment Buckle


1 x Metal Pin


1 x Phillips Screwdriver


1 x Hex Socket