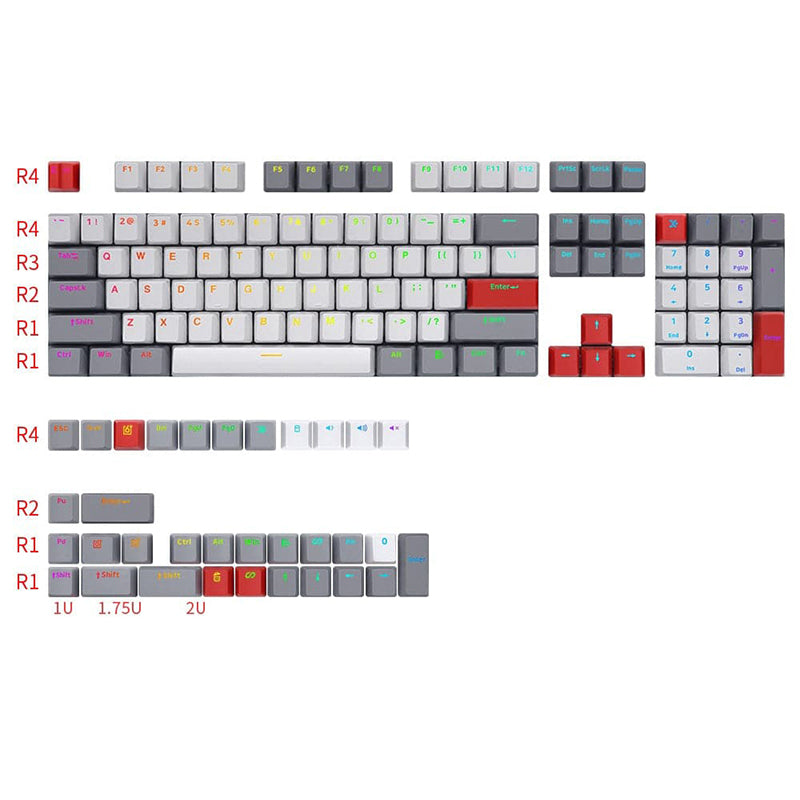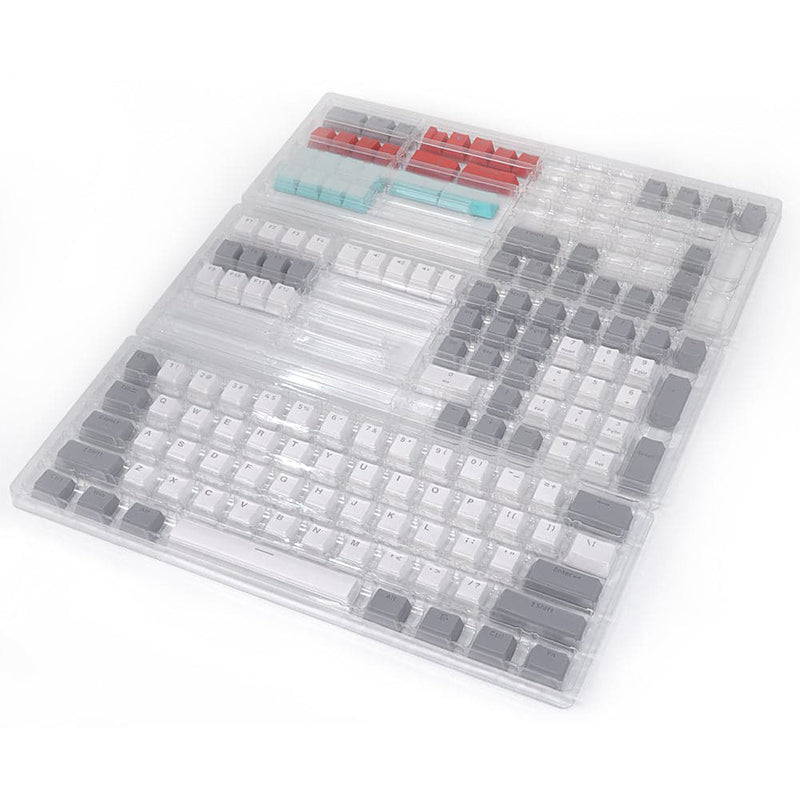 SKYLOONG Gray OEM Profile Keycap Set 137 Keys
137 Full Set SKYLOONG OEM PBT White&Gray Keycap Set
The keycaps set contains special shift sizes and modifiers With 1U,1.25U,1.75U, and 2U Shift keys.

PBT Keycaps
This set is made of Double shot PBT keycaps to offer ultra durability and stability. The keycaps are oil-proof and fingerprint-proof.

OEM Profile 137 Keys Keycaps Set
This keycap set is designed as an OEM profile which is regarded as one of the most ergonomic heights for most typing. 

Compatibility
Compatible with 61/63/64/68/75/84/87/96/980/104/108 keyboard; Alice layout, 60%/65%/75%/1800-compact/TKL/100% keyboard. 
General

Brand: SKYLOONG


Type: Keycaps


Model: Gray

Specification

Number of Keys: 137

Profile: OEM Profile

Process:  PBT Double-shot

Layout: Supports ANSI Layout

Weight

Product Weight: 0.35kg


Package Weight: 0.4kg

Package Contents

1 x Keycap Set (137 Keys)

1 x Keycaps Puller

3 x Split Space Bar Caps