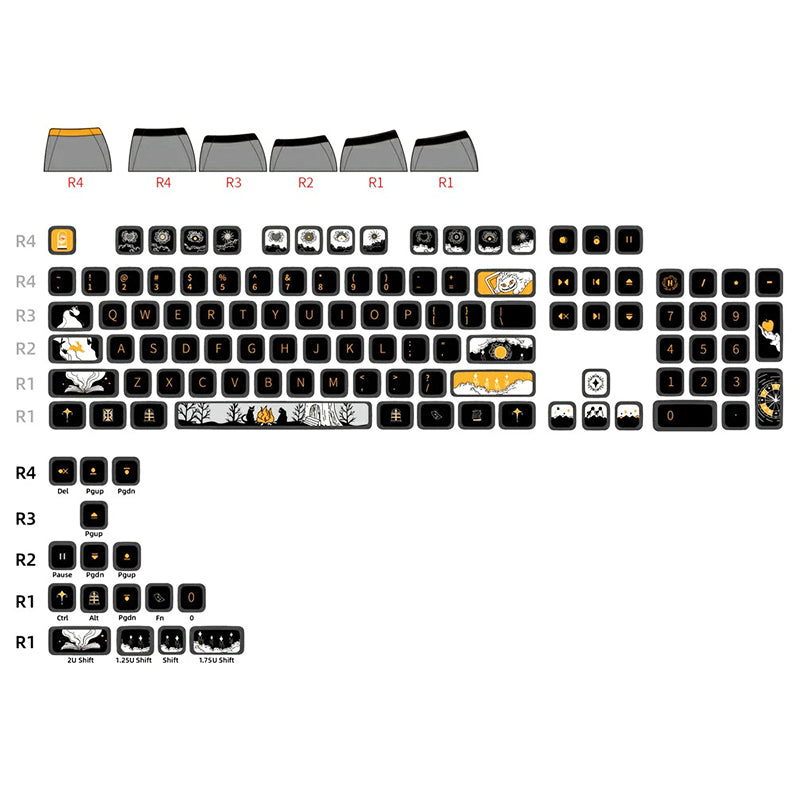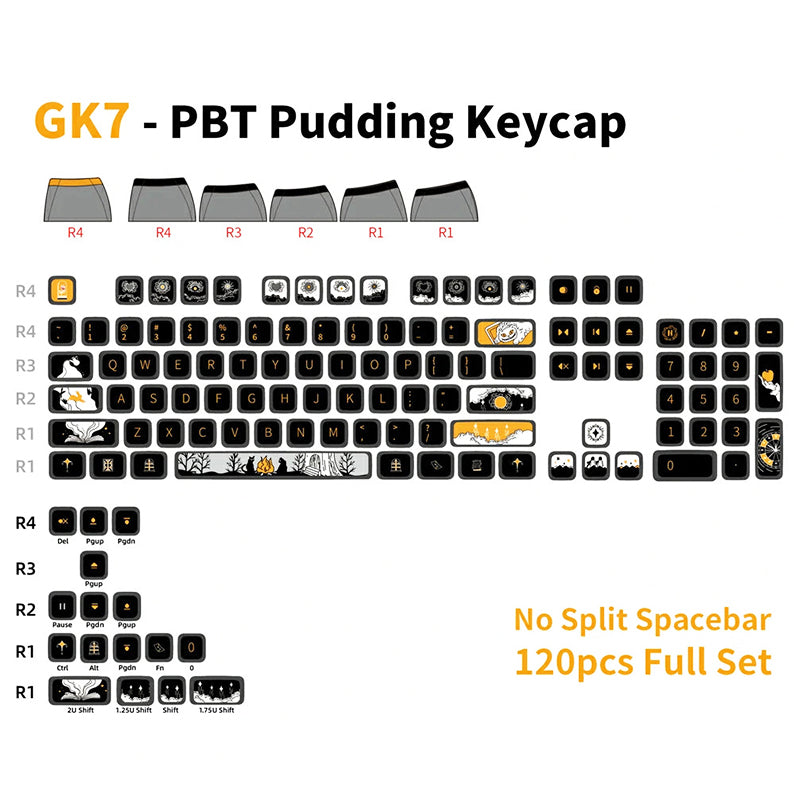 SKYLOONG Dark Fairy Translucent GK7 Profile Keycap Set 120 Keys
Submerge yourself in a dark fairy tale with the SKYLOONG 120 Keycap Set! These translucent keycaps will have you feeling like you're in a mysterious dream world, and with 120 keys, you can type away to your heart's content. 
Bring character to your keyboard with the SKYLOONG Dark Fairy Keycap Set! Made of black light-transmitting plastic, these 120 keys feature dazzling sublimation throughout, adding a vivid and unique touch to your typing experience. Prepare to be enchanted!
Compatible with the most common configuration models, its 120 keys feature a classic GK7 profile for easy typing and smooth operation.
General

Brand: SKYLOONG


Type: Keycaps


Model: Dark Fairy

Color: Black Translucent 

Specification

Number of Keys: 120

Profile: GK7 Profile

Process:  PBT Dye Sublimation

Layout: Supports ANSI Layout

Weight

Product Weight: 0.3kg


Package Weight: 0.4kg


Product Size(L x W x H): 33.9*15.2*4.8cm

Package Contents

1 x Keycap Set (120 Keys)
LOVE LOVE LOVE
These keycaps are so cute. I fell madly in love with them when I saw them and knew my next keyboard needed these keycaps. They have a nice translucent bottom. They work so well with my new board and help give the keyboard a soft, deep, sound with a slight thocky clack from the keycap.
The design of the keycaps are very pretty they look very well-made and I haven't noticed any inconsistencies in the keys or designs. I highly recommend if you are into the witchy, culty, Halloweeny look with your keyboard.