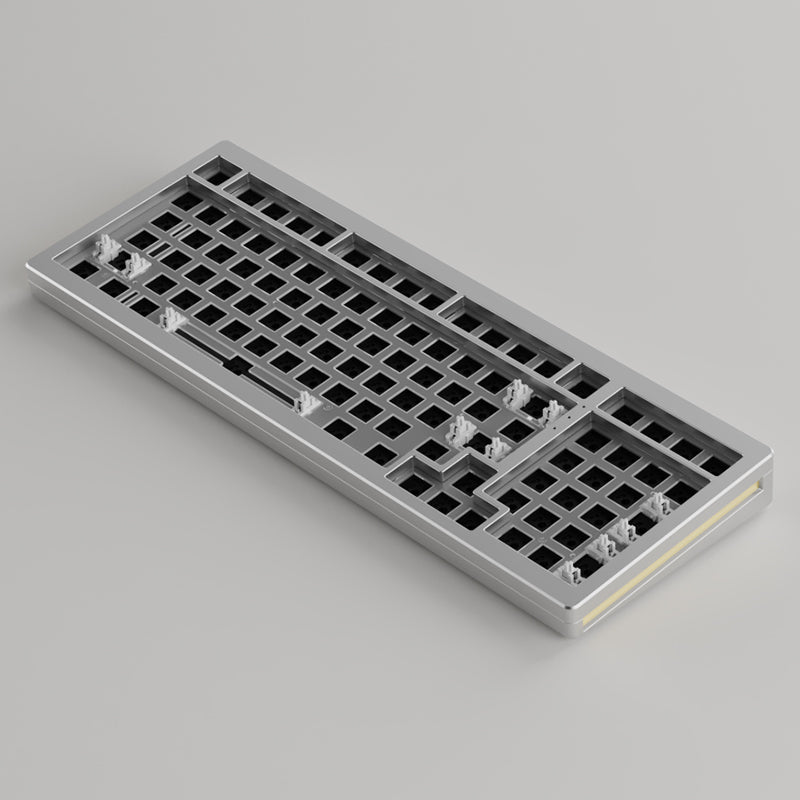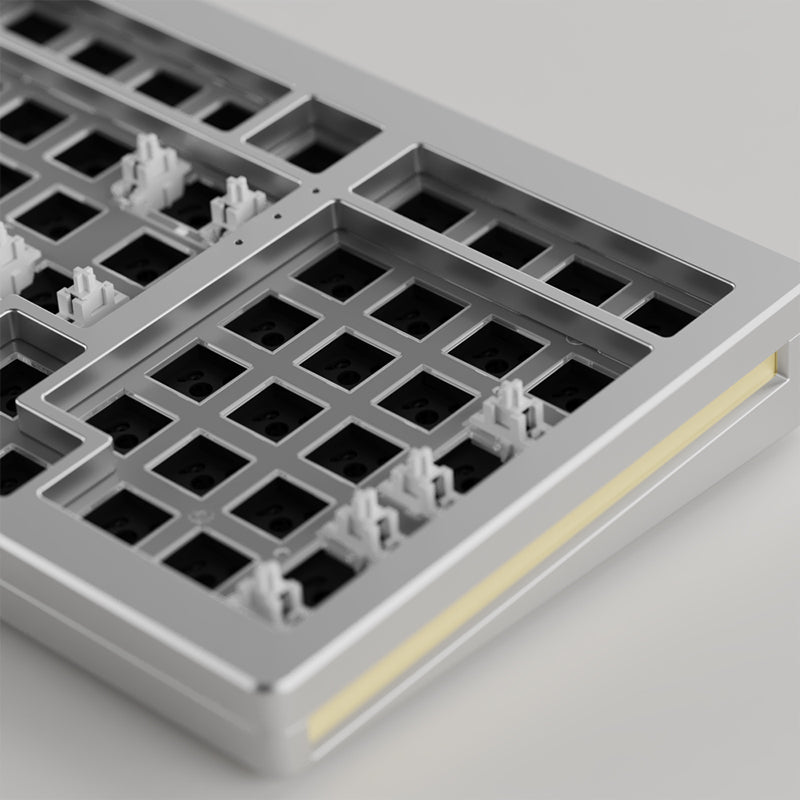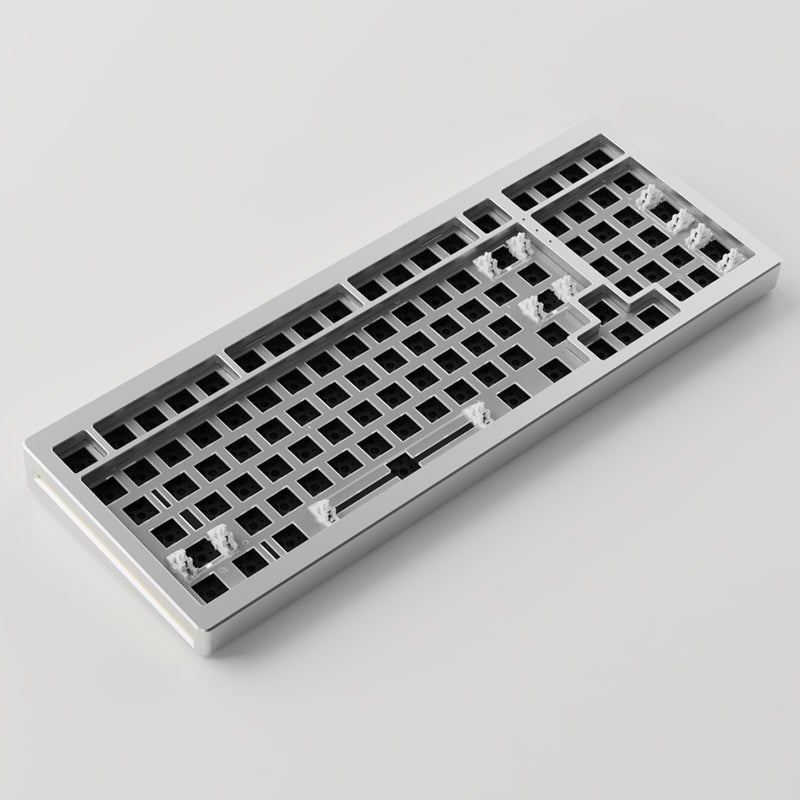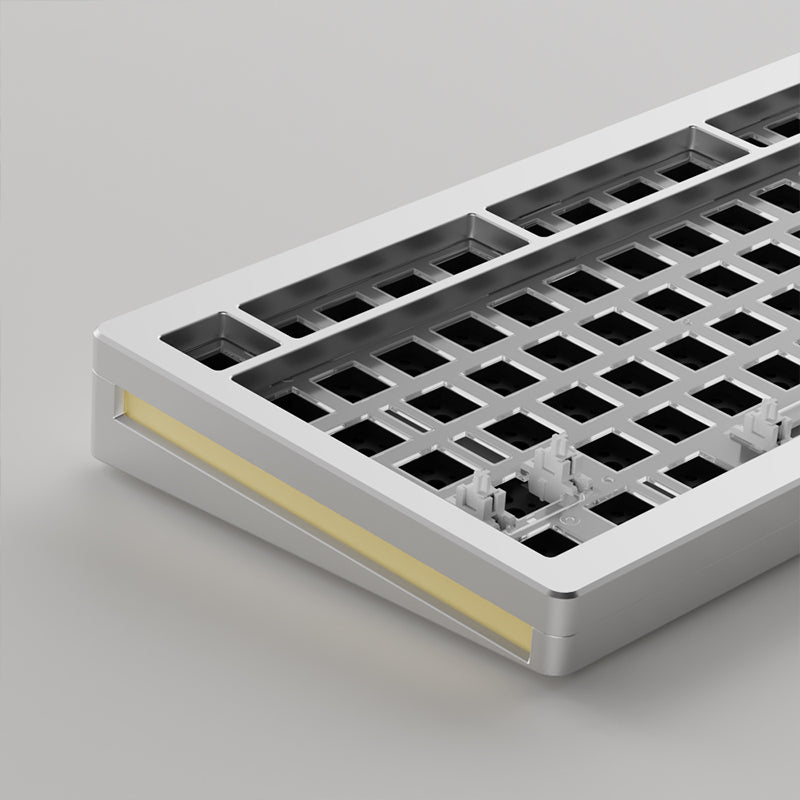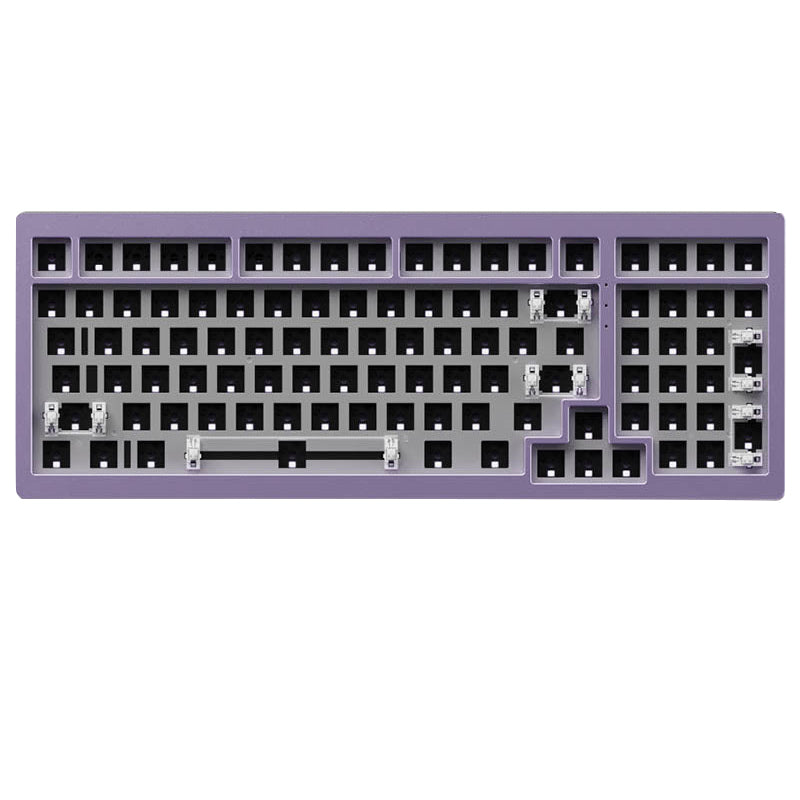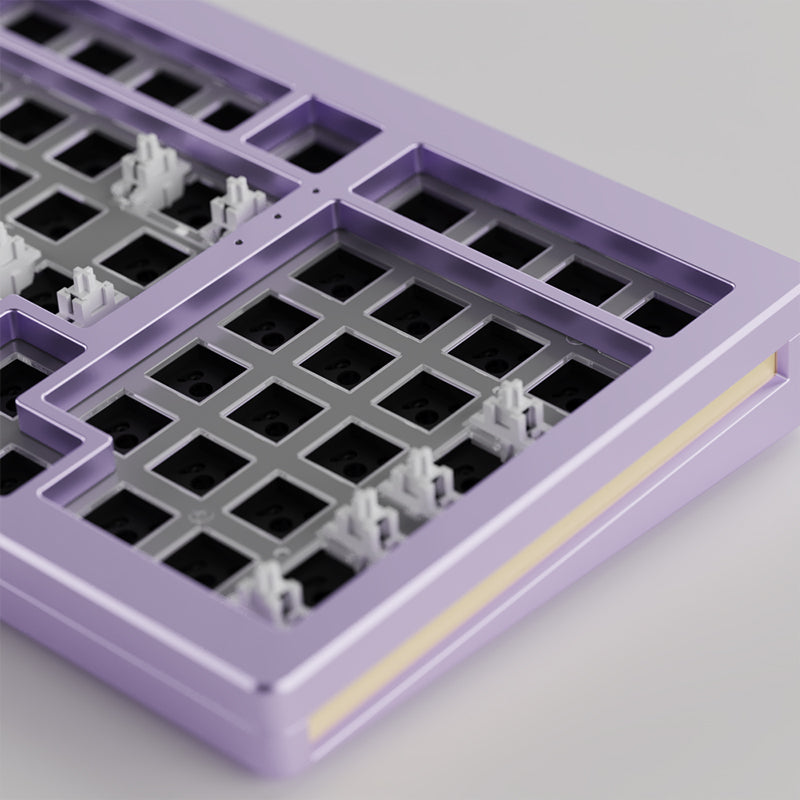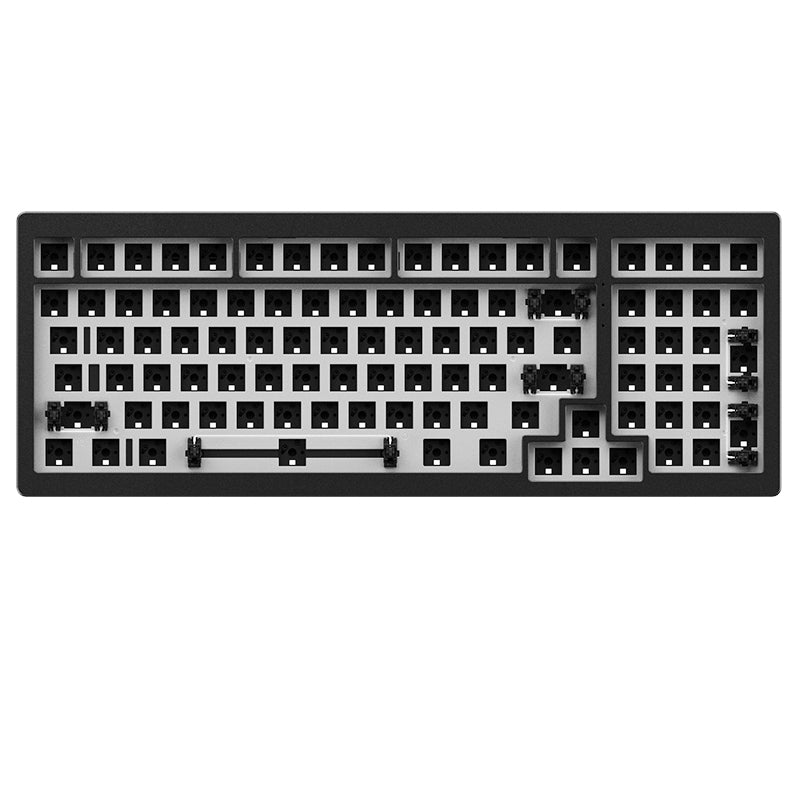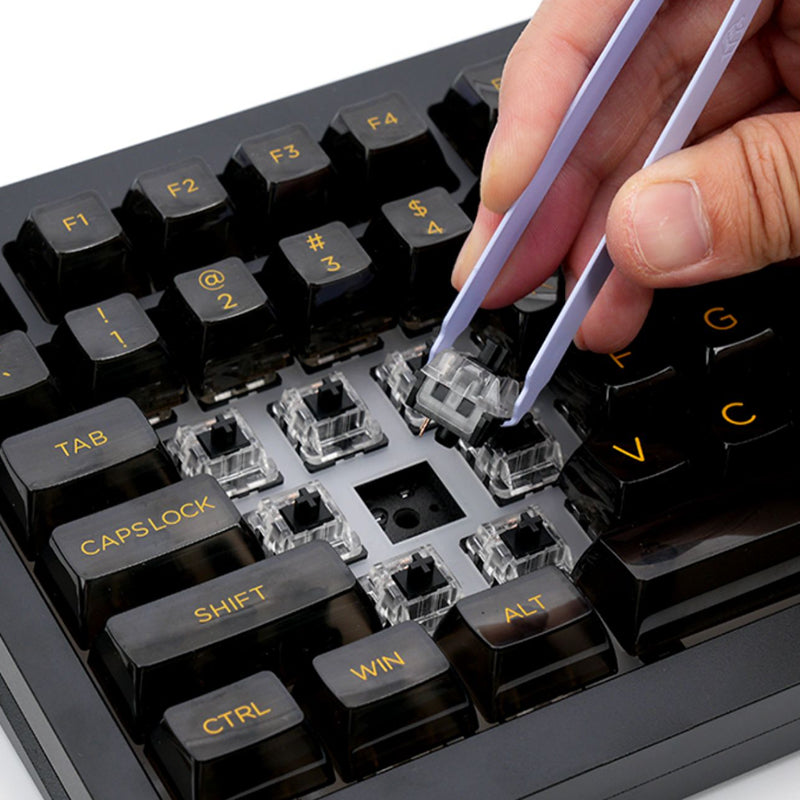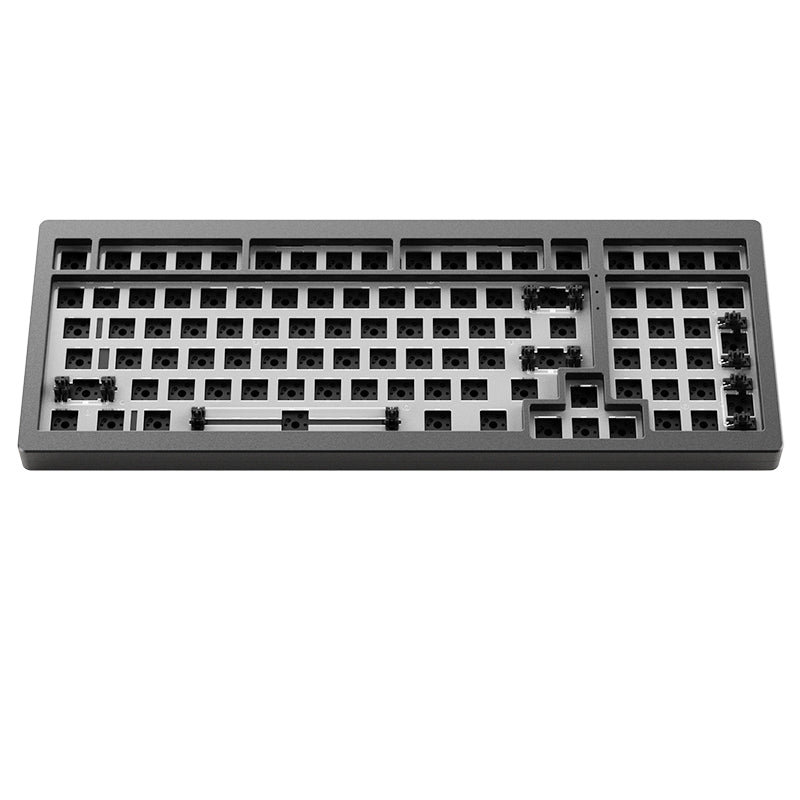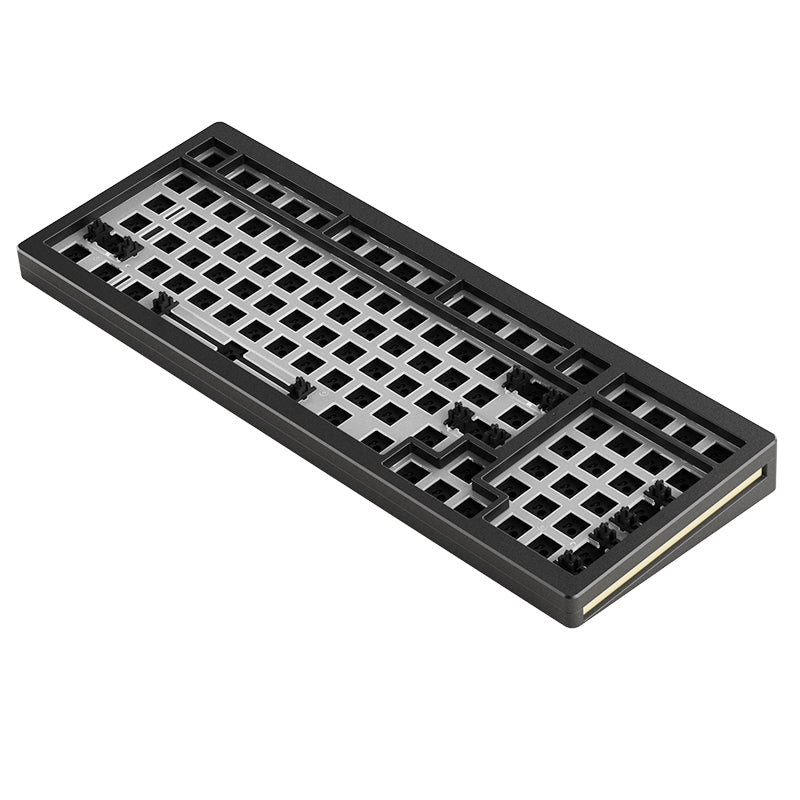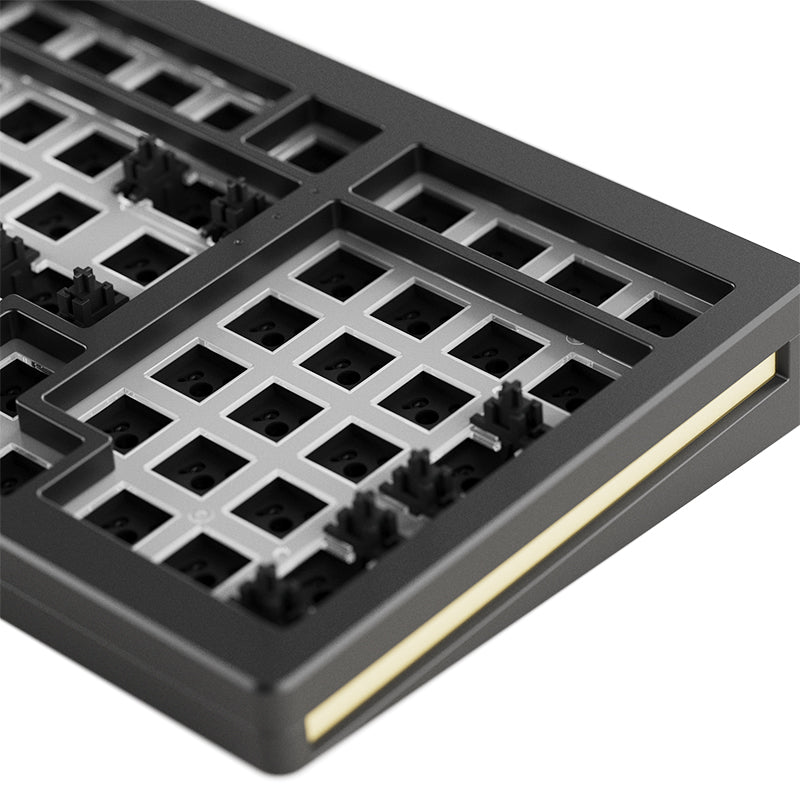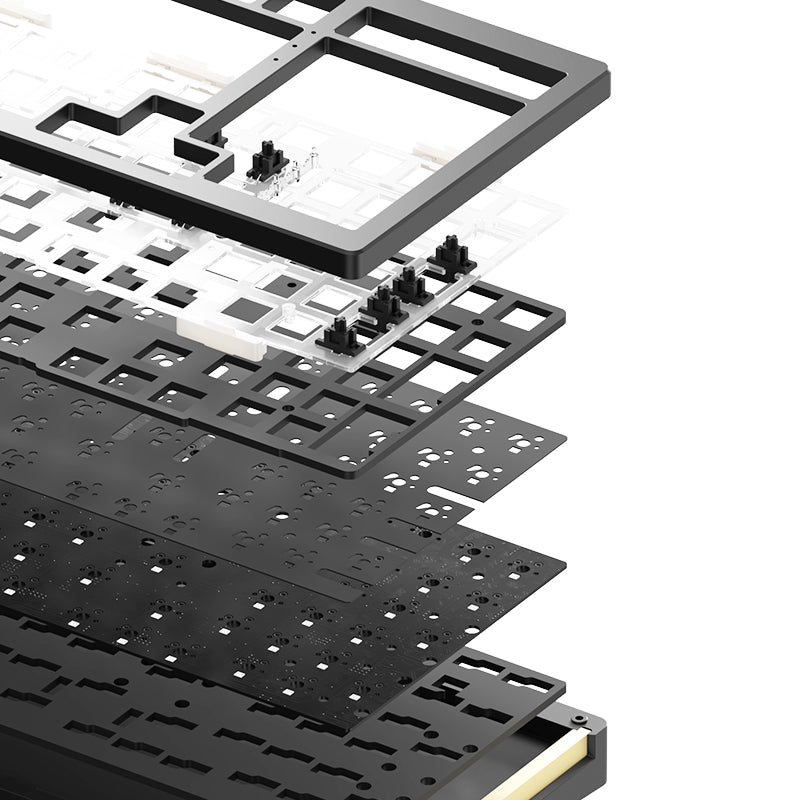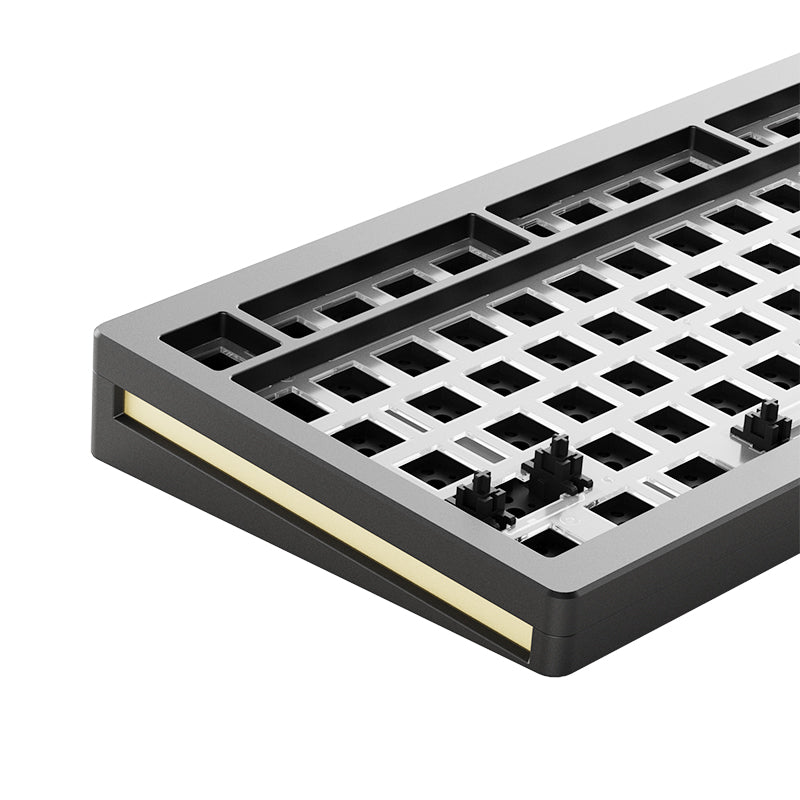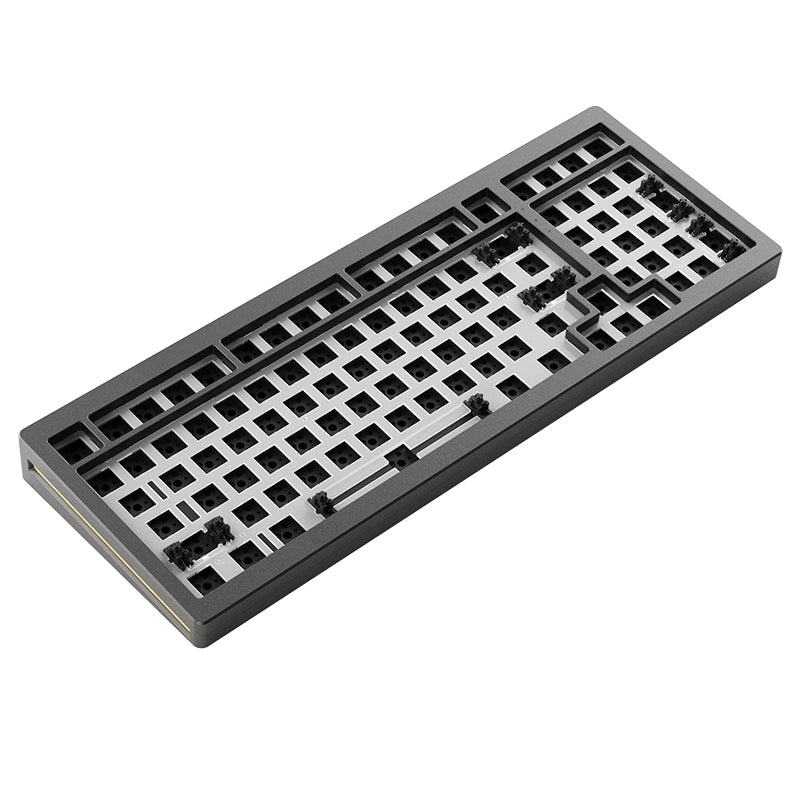 MonsGeek M2 Wired Gasket DIY Kit
Aluminum DIY kits are now more accessible than ever! It's the best premium option to begin your custom mechanical keyboard journey with.

It comes with extra Teflon pads (in case you want to want to perform the Force Break mod) and tape (in case you want to perform a Tape mod). The MonsGeek M2 offers flexibility for you to modify it and make it truly yours while also offering a great out-of-the-box experience with MonsGeek's custom foam and gasket mount.
Golden Accent
Adding a touch of class and elegance, we opted to add a beautiful golden accent so that no matter which way you look at it, you'll fall in love over and over again.
Hot-swappable Wired Mechanical Gaming Keyboard
Hot Swappable Wired Mechanical Gaming Keyboard. The keyboard features hot-swappable Uses TTC Hot-swappable sockets switch sockets, Simply plug in the desired switch, Compatible with Cherry, TTC, Outemu, Gateron and so on 3/5pin Mechanical Switches.
South-facing PCB
The south-facing PCB of the M2 avoids causing interference with Cherry profile keycaps, offering more compatibility and flexibility. To better illuminate the keyboard backlight from the typist's perspective.
3mm Case Foam
MonsGeek has developed its own budget custom material that performs equally as well as Poron. MonsGeek M1 includes a default 3mm custom-made foam for a balanced feeling.

PET Insulation Layer
A PET insulation layer has been added to the bottom case in order to prevent any short circuit issues. It's rare for these issues to occur but we want to add extra protection.
Stabilizers
PCB Mount/Screw-in stabilizers tend to vibrate less. M1 uses Akko stabilizers (un-assembled) with nylon housing in case users want to lubricate.

Flexibility
MonsGeek comes PC material positioning plate (guarantee that soft bombs have). Poron Bottom pad, PORON sandwich cotton, and PORON Switch pad with the sound absorption cotton in between the plate and the PCB board, so the keyboard sounds and feels soft.
Note: This version doesn't support QMK/VIA.
General

Brand: Monsgeek 


Type: DIY Keyboard Kit


Model: M2

Specification

Layout: 96% / 98-key 

Structure: Gasket Mount 

Gasket Material: Silicone

Case Material: CNC Aluminum Case

Plate Foam: Poron (MonsGeek Custom Material)

Switch Pad: IXPE

Bottom Case Foam: Poron (MonsGeek Custom Material 3mm)

Stabilizer: Screw-in Stabilizer (Pre-clipped, not pre-installed, 4 x 2u+1 x 6.25u)

LED: South-facing

Backlit: SMD RGB Backlit

Anti-ghosting: NKRO in All Keys

Programmable: All Keys Support 

QMK/VIA: No

Connectivity: Type-C Wired

Cable: Coiled Cable

Weight & Size

Product Weight: 1.96kg


Package Weight: 2.3kg


Product Size(L x W x H): 38cm*14.7cm*3.3cm

Package Contents

1 x Keyboard Barebones (Aluminum Case, PCB, Mounting Plate, Plate-mounted Stabilizers)


1 x Type-C Cable


1 x Keycap/Switch Puller


1 x User Manual
Setup Ideas From Customers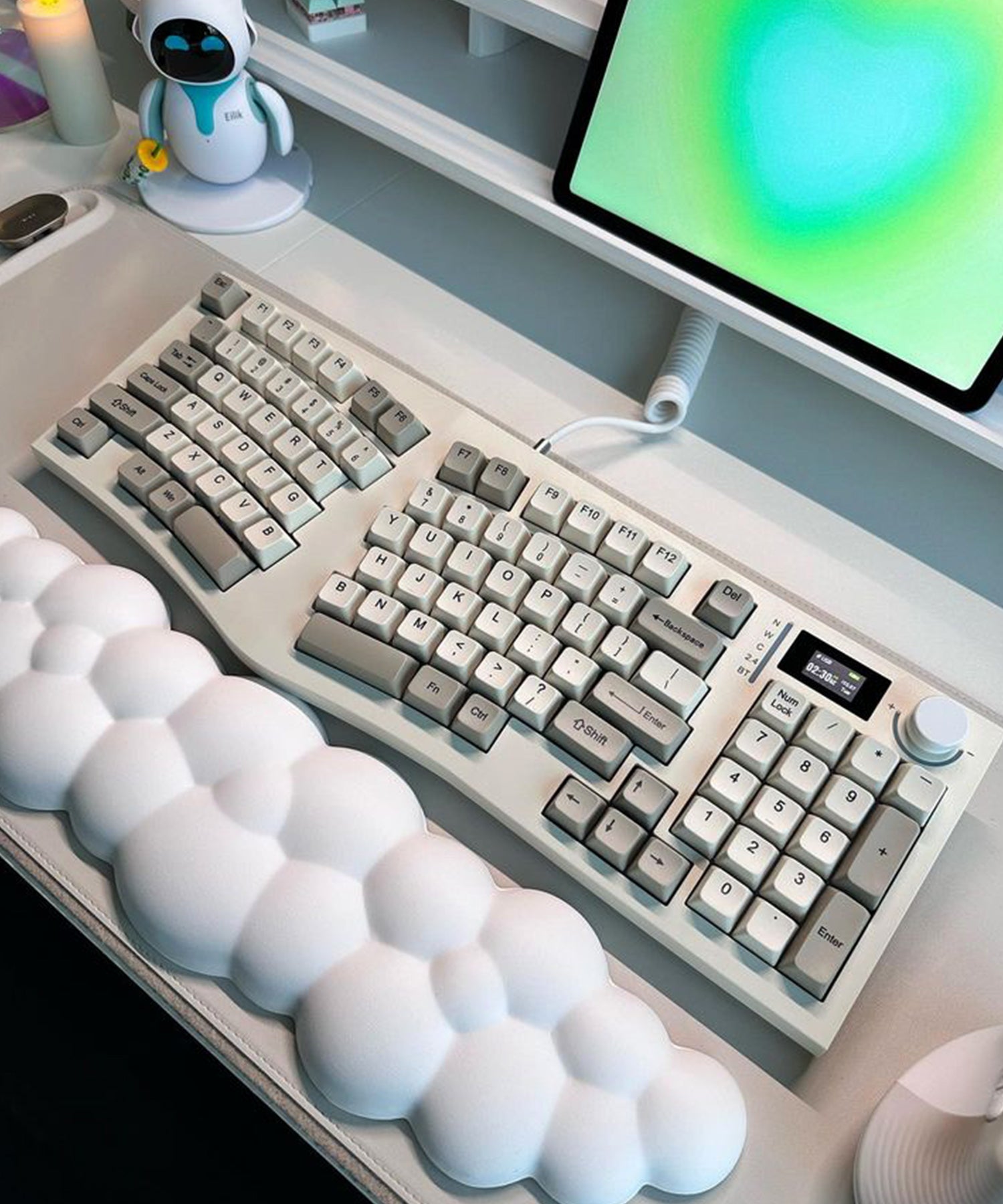 FEKER Alice98 Wireless Mechanical Keyboard With LED Screen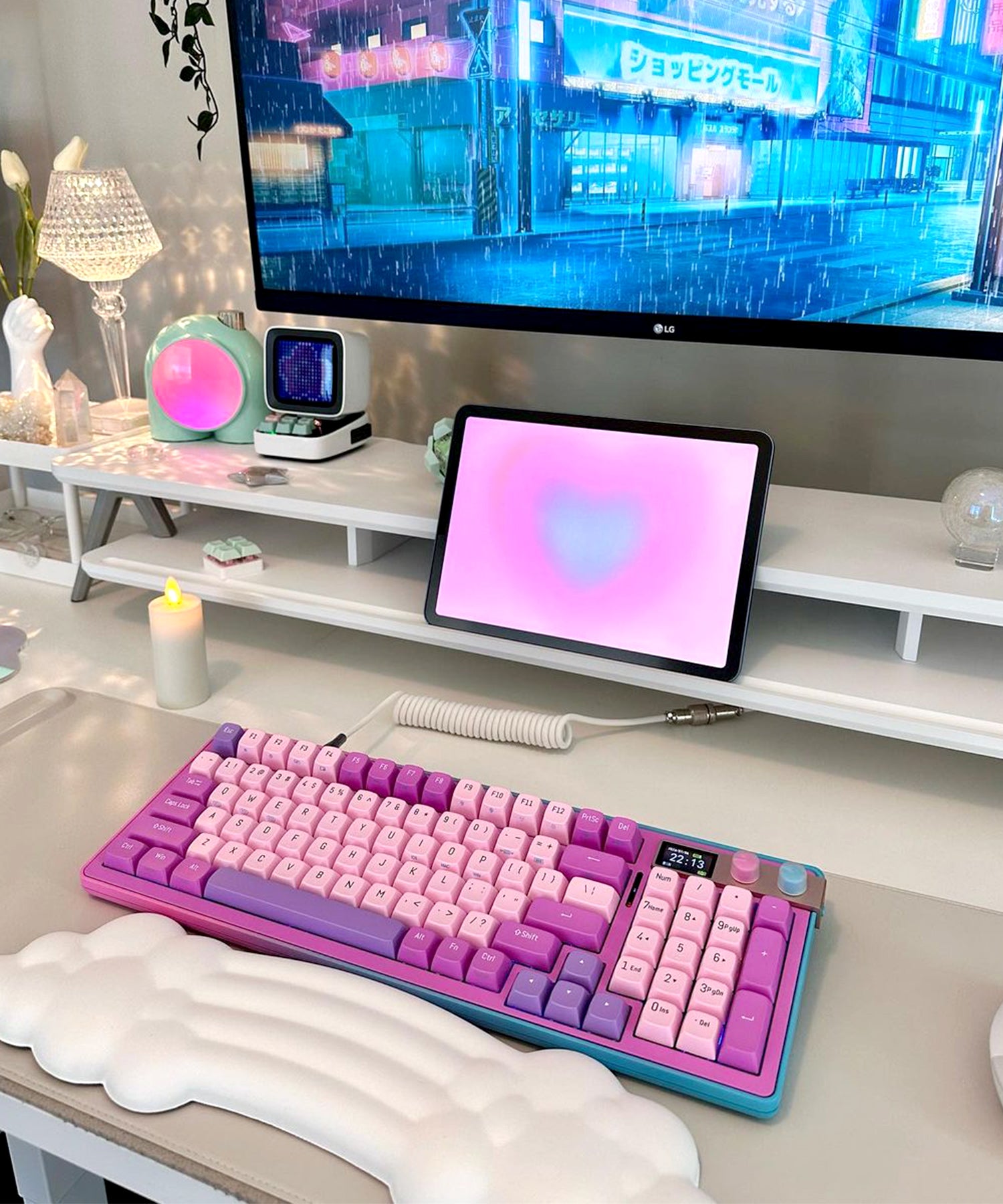 FOPATO H98 Love & Salvation Wireless Mechanical Keyboard With TFT Screen
FirstBlood B81 Crystal Transparent Wireless Mechanical Keyboard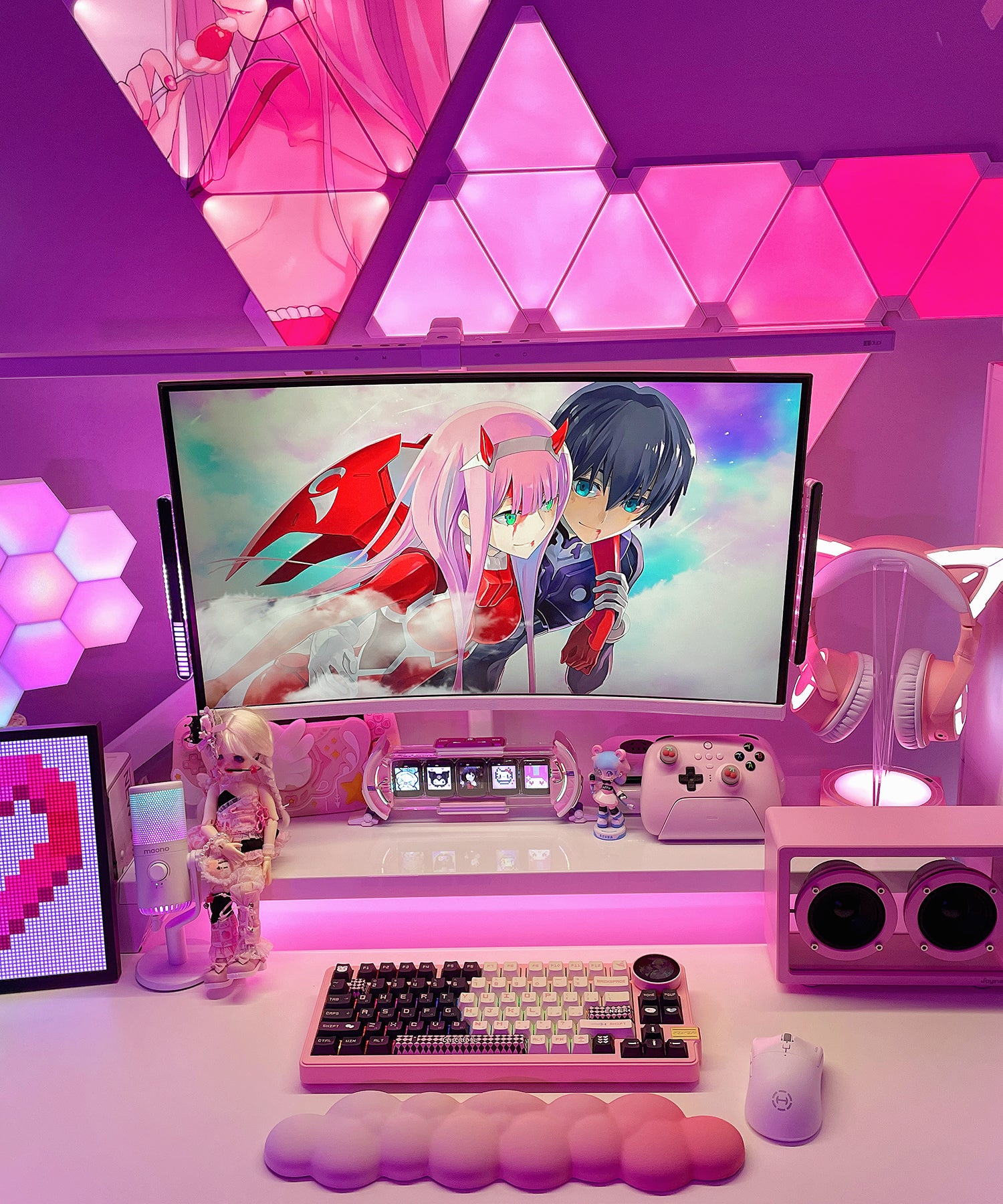 FEKER K75 Mechanical Keyboard with Multifunctional Knob Display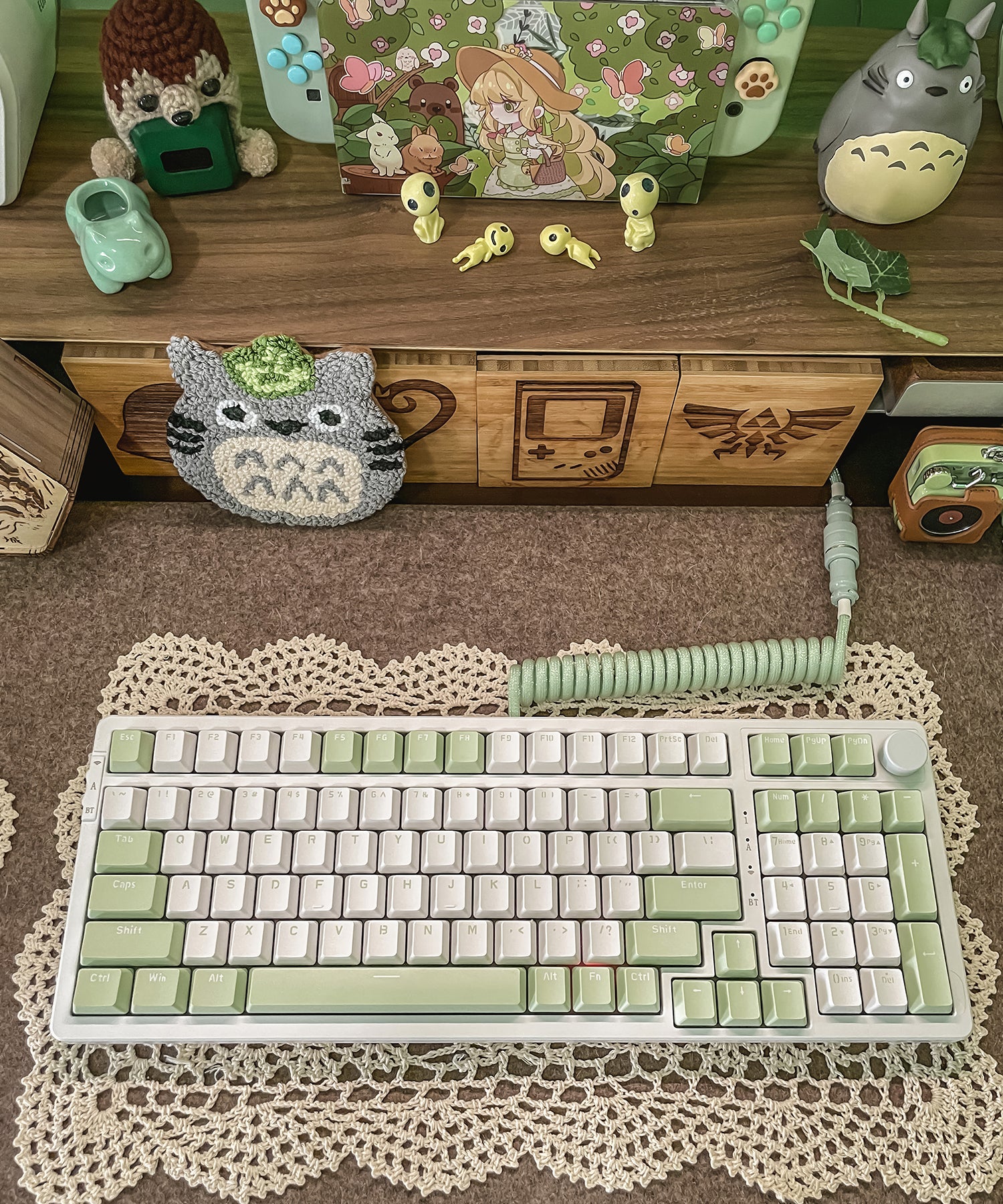 Ajazz AK992 Hot-swappable Mechanical Keyboard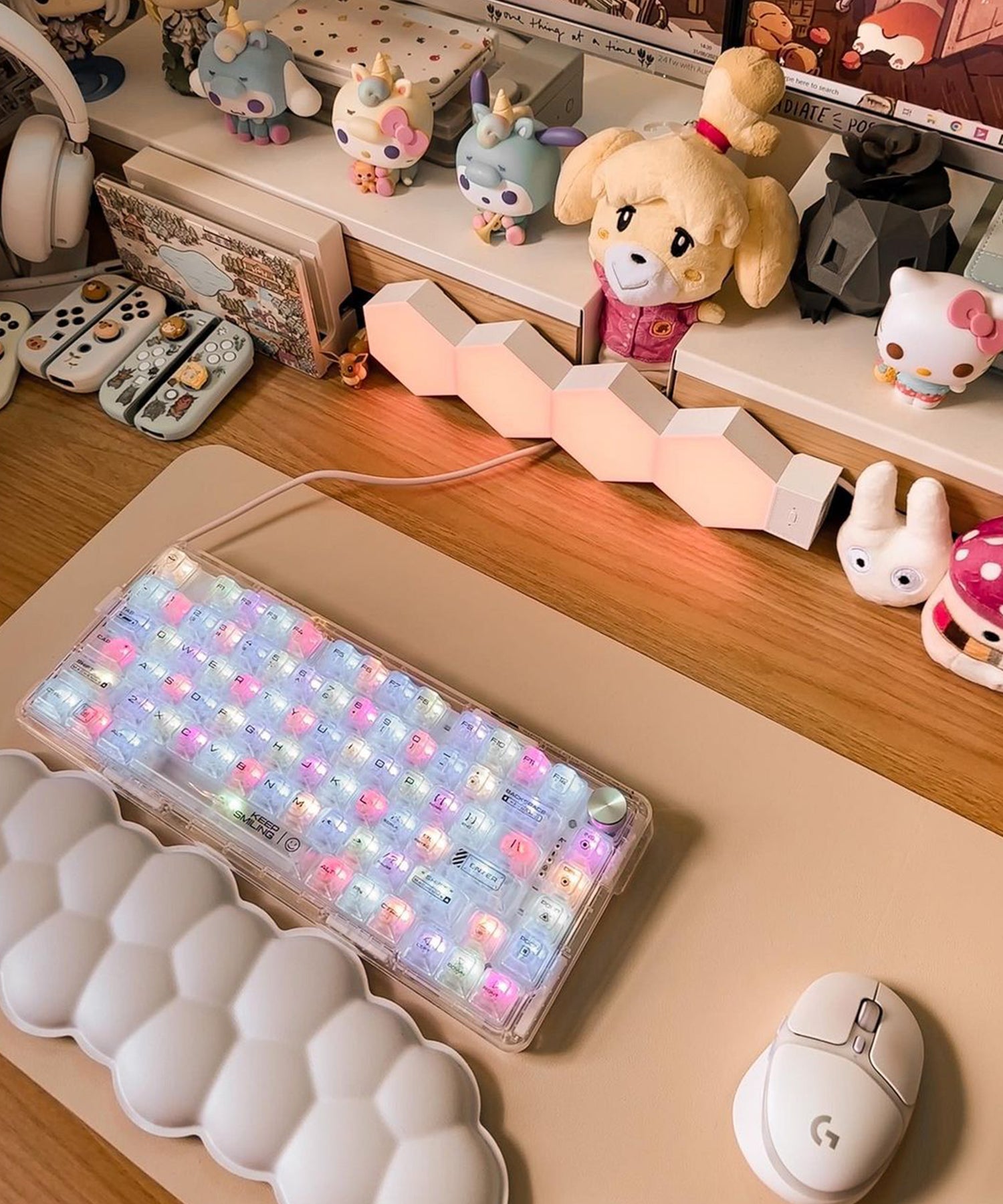 Machenike K500F-B81 RGB Clear Mechanical Keyboard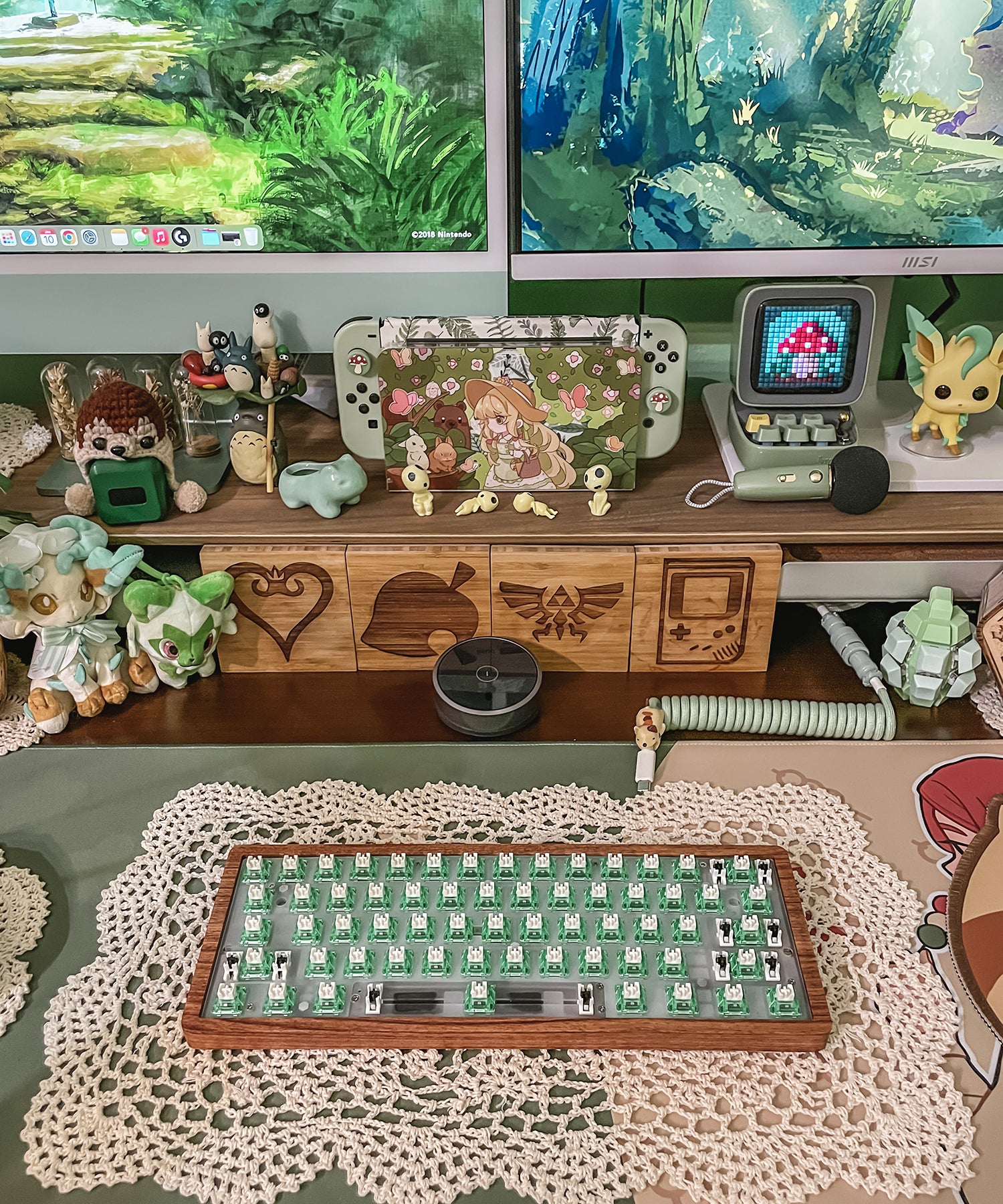 SKYLOONG GK61 Lite Gasket DIY Kit Wooden + Ajazz Diced Fruit Switch Set - Kiwi Switch