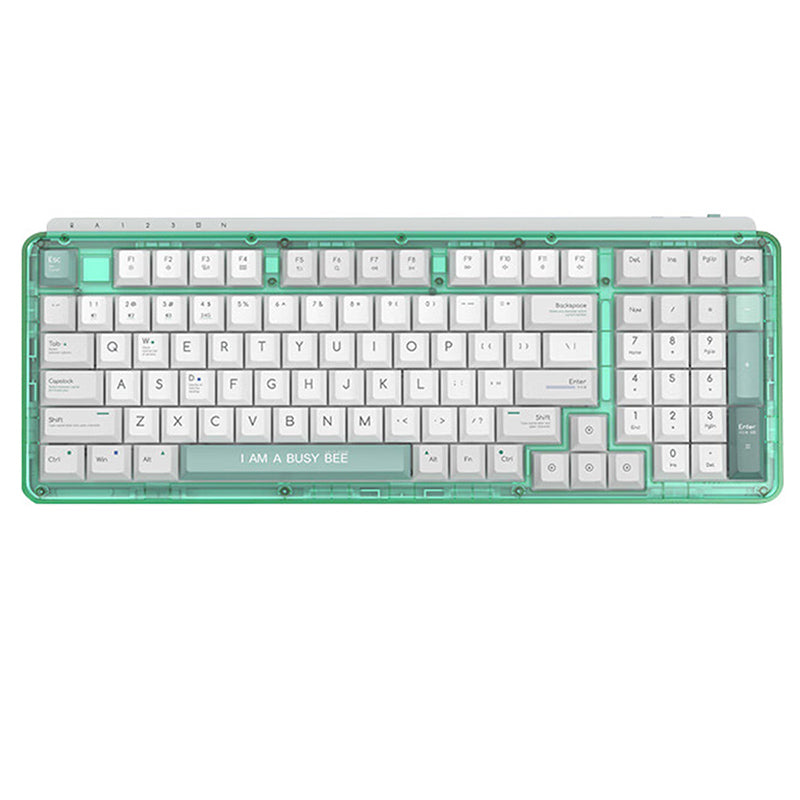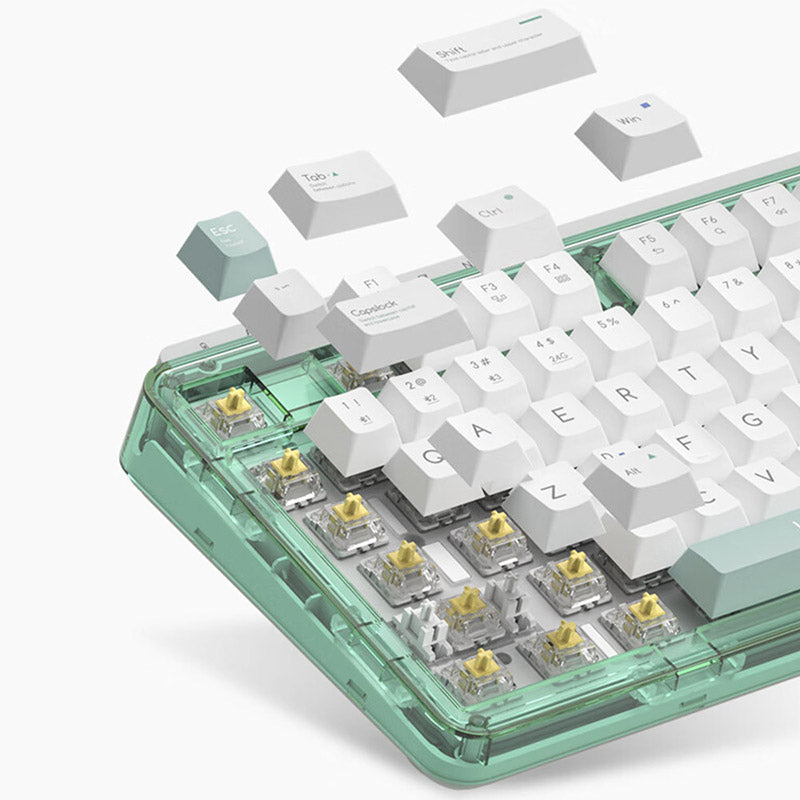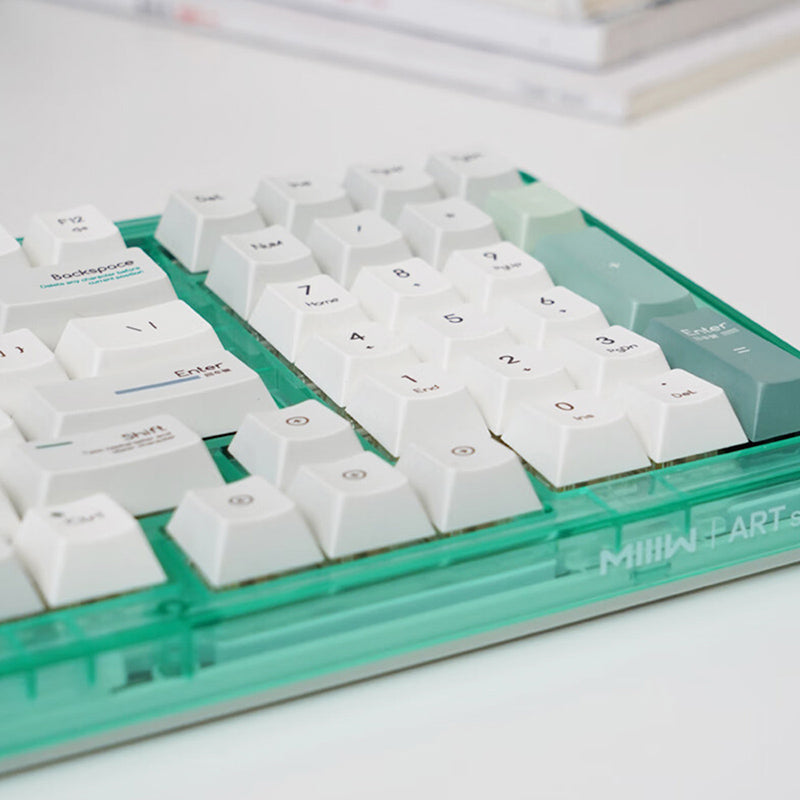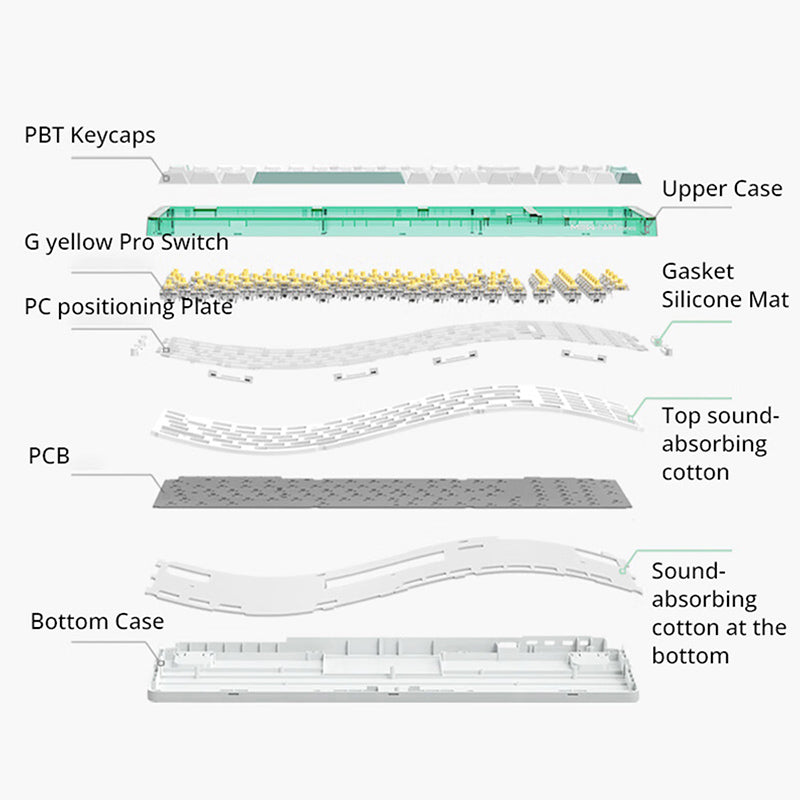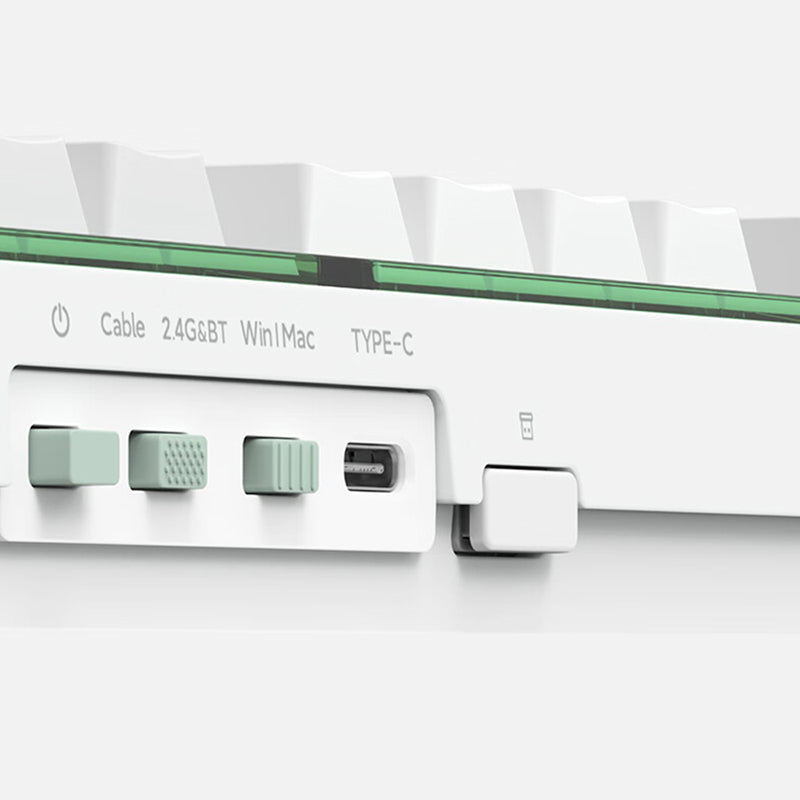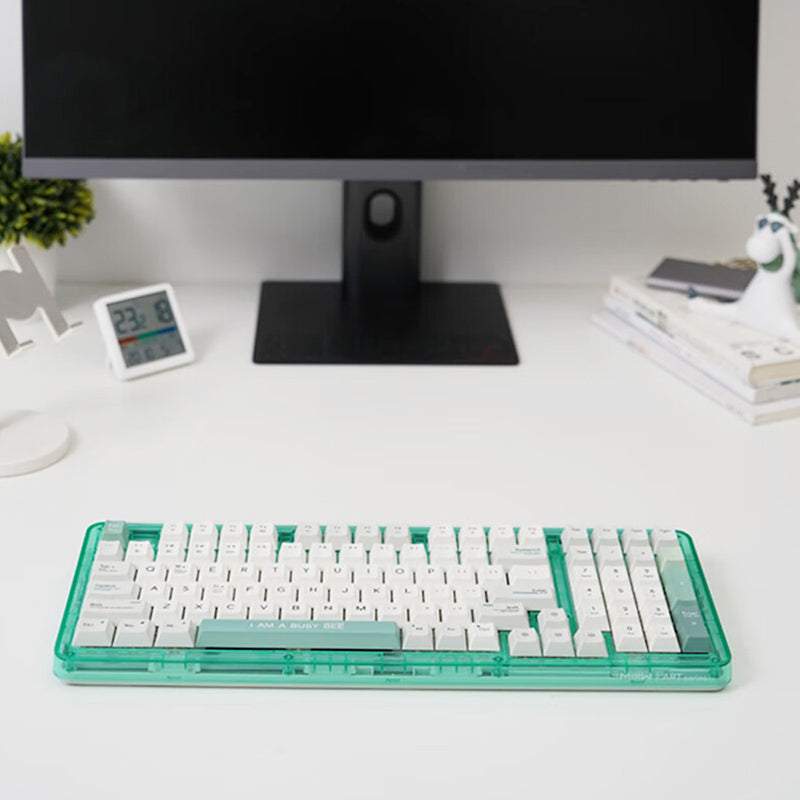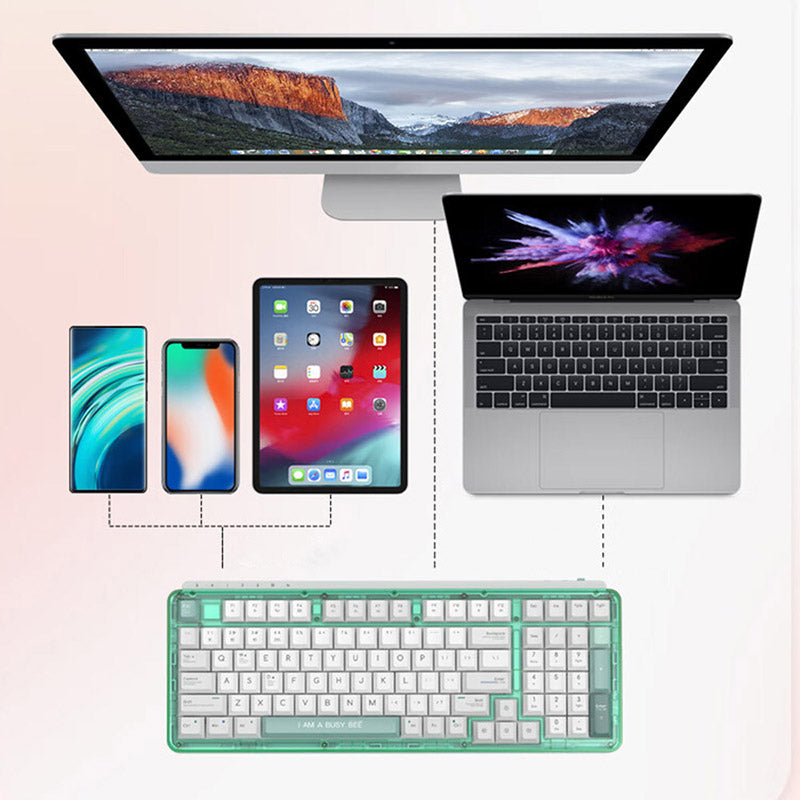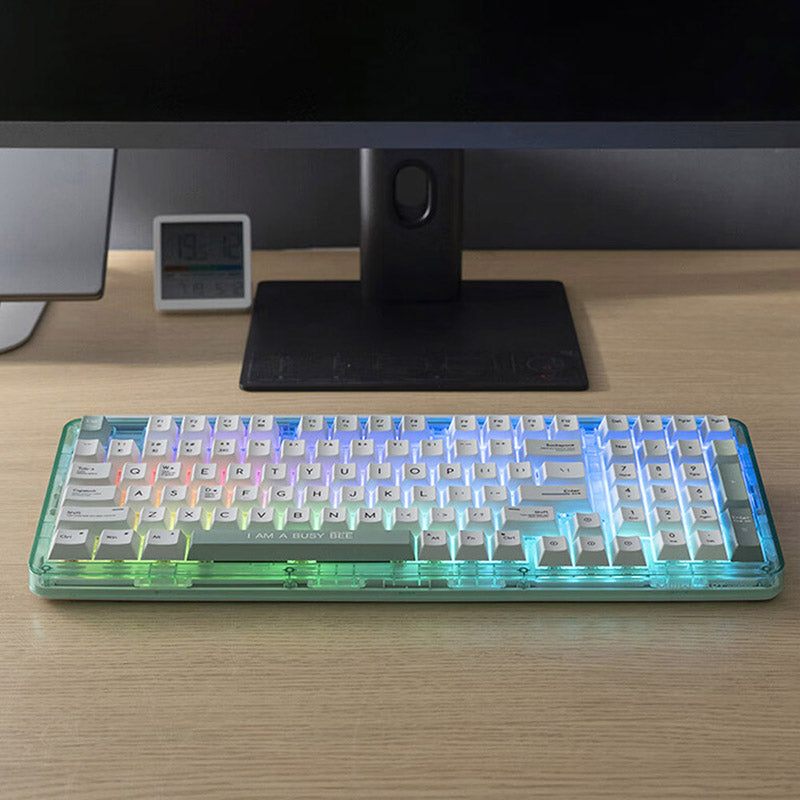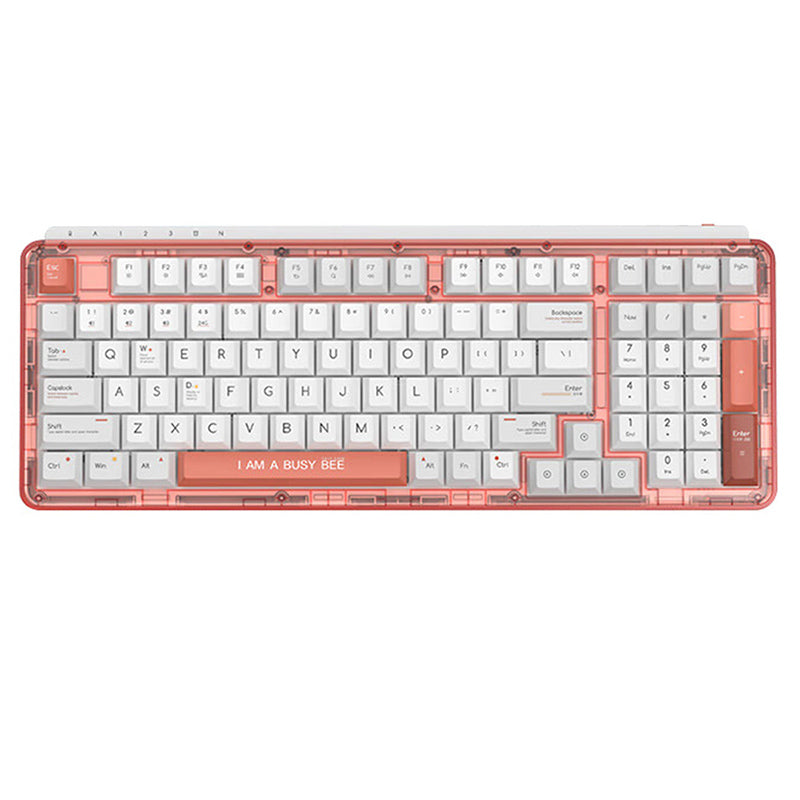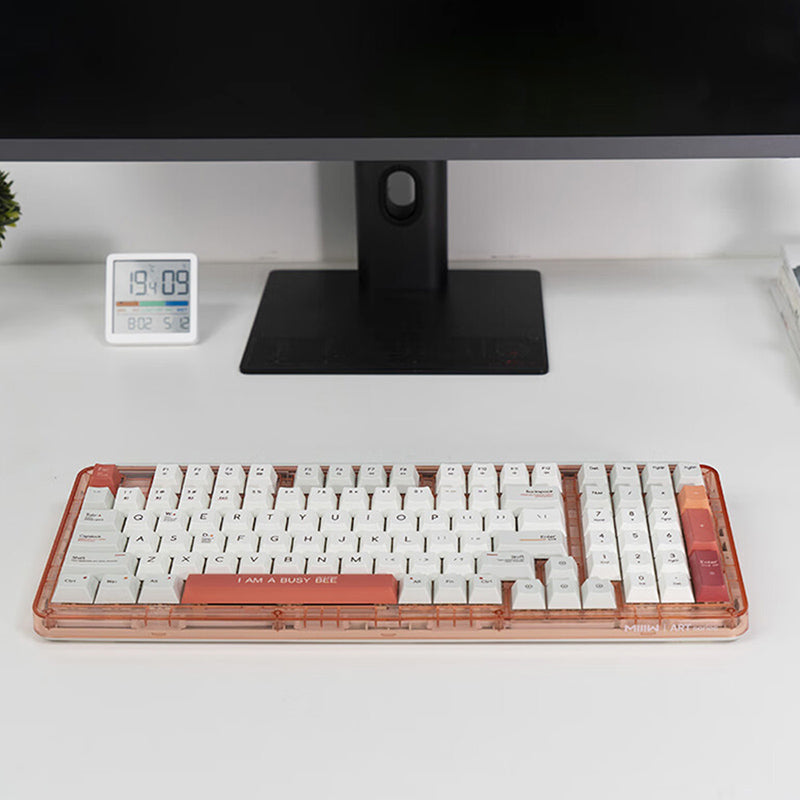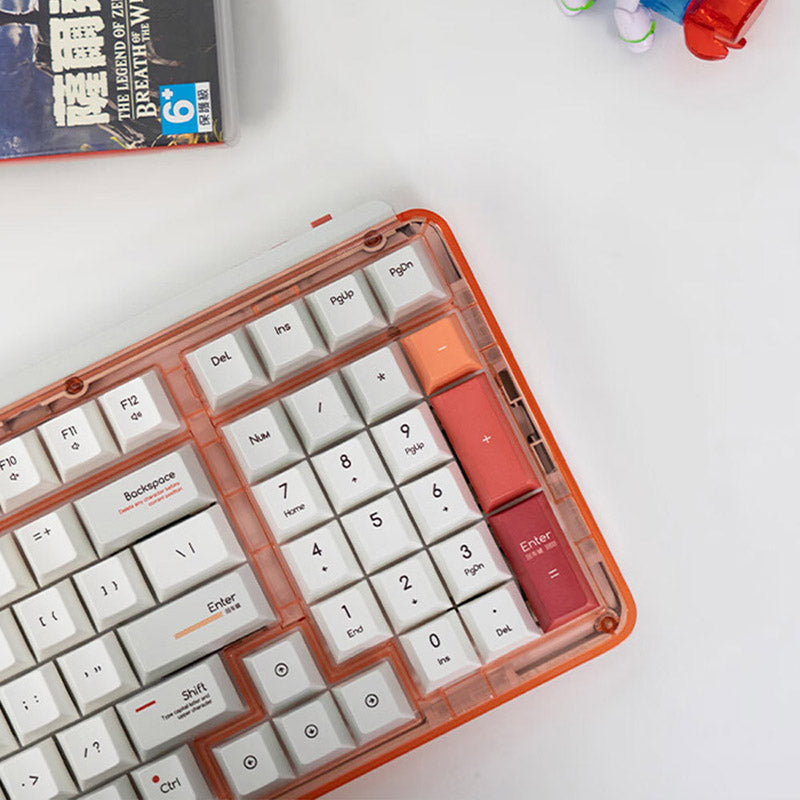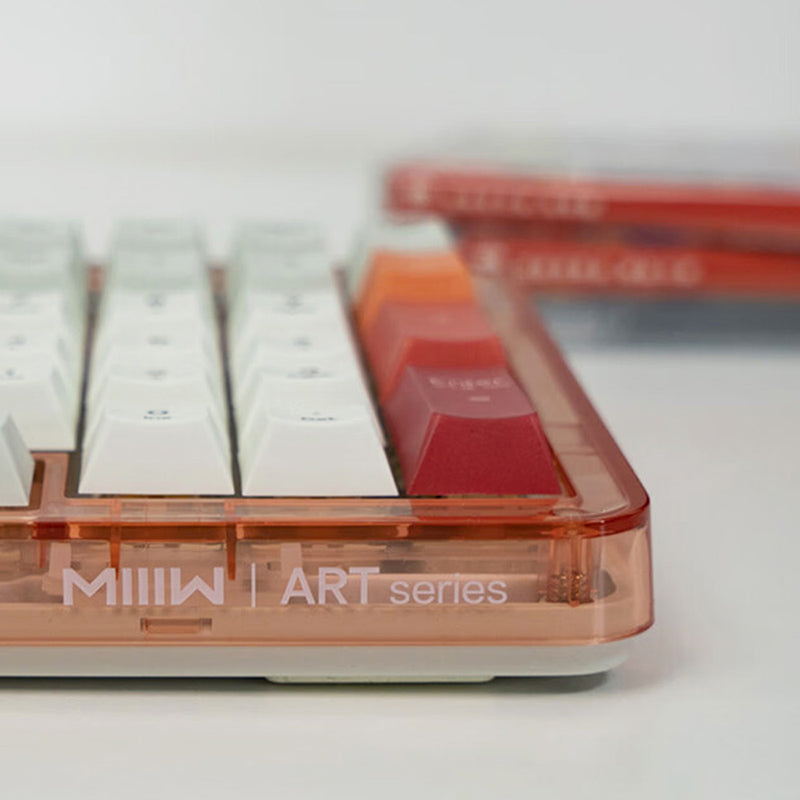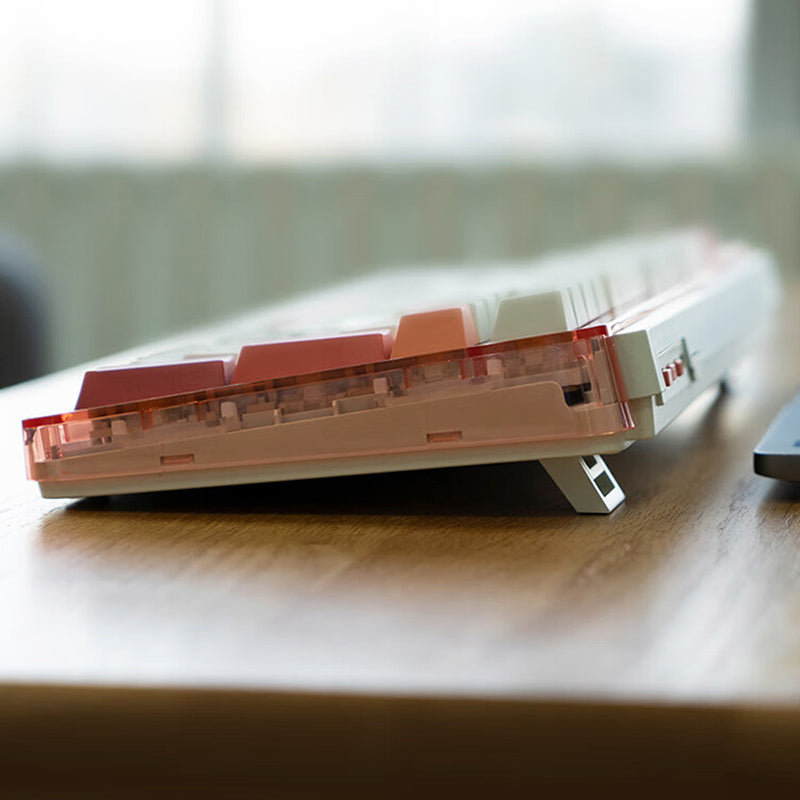 Xiaomi x MIIIW ART Series Z980 Wireless Mechanical Keyboard
MIIIW Art Z980 is a brand new Compact 98-key mechanical keyboard designed with a gasket-mounted structure design. The MIIIW Art Z980 keyboard features a transparent top cover that gives the keyboard a premium finish. It supports three-mode connectivity including Wireless Bluetooth, Wireless 2.4GHz, and Wired USB Type-C connections. It adopts Dye-sublimed keycaps with RGB backlight. With the help of premium Gateron G Pro Yellow switches, you get a premium typing experience every time you use the keyboard!!!

Comfortable & Durable Key Press
The MIIIW Art Z980 keyboard is designed with great precision. The shape, structure, mechanical switches, keycaps, and operating angles have been carefully optimized by a professional team, for a comfortable and durable typing experience.

High-Rebound Typing Feel
With the help of a gasket-mounted structure and dual-layered sound-absorbing cotton-padded structure design, the Z980 mechanical keyboard delivers a smooth and powerful rebound experience. The keyboard is ideal for both offices as well as gaming usage!!

Exquisite Build With Transparent Top-Cover & Dye-Sublimed Keycaps
MIIIW Art Z980 keyboard features a premium and exquisite design finish. The keyboard adopts a colorful and transparent top cover available in beautiful green and red color options. The keycaps are crafted with a high-quality dye-sublimation process.

Full-Key Hot-Swappable & Premium Gateron G Pro Yellow Switches
For DIY enthusiasts, the Z980 keyboard features a full-key hot-swappable design. Users can easily replace the switches and choose their appropriate feedback style with the keyboard. The keyboard in its stock form comes with high-performance Gateron G Pro Yellow mechanical switches. They have a smooth trigger with swift feedback.

Physical Switches For Proper Mechanical Feel
The on/off and three-mode selection can be done easily using physical switches on the keyboard. The physical On/Off switch allows you to save the battery as well by switching the keyboard off when not in use.

Dynamic RGB Backlighting
MIIIW Art Z980 mechanical keyboard features a multicolor RGB backlight that glows bright through the completely transparent top cover. It can be customized with different effects, different brightness levels, and lighting speeds.

Large 4000mAh Battery For Extended Battery Life
MIIIW Art Z980 mechanical keyboard allows for longer usage with a single charge with its large 4000mAh battery pack. It provides an extended battery life.
General

Brand: MIIW


Type: Mechanical Keyboard


Model: Z980

Specification

Key Amounts: 98 Keys

Structure: Gasket Mount 

Gasket Material: Silicone Pad

Case Material: Translucent ABS Plastic

Plate Material: PC

Switch Socket: Hot Swappable Compatibility 3/5 Pins Switch

Backlit: SMD RGB Backlit

LED: North-facing

Connectivity: Type-C Wired, Bluetooth 5.0 & 2.4GHz

Battery Capacity: 4000mAh

Anti-ghosting: NKRO in All Keys

Product Weight: 0.93kg


Package Weight: 1.2kg


Product Size(L x W x H): 39.3*15*3.79cm

Switch Type

Gateron G Pro Yellow Linear Switch


Operating Force: 50gf   


Pre-travel: 2.0mm

Package Contents

1 x Keybaord


1 x 2.4G dongle


1 x Type-C Cable


1 x 2 in-1 Keycap/Switch Puller


1 x User Manual
Excellent 1800 keyboard with nice attention to detail.
The Z980 is a great keyboard that's reasonably priced with great features.
+Polycarbonate plate
+Gateron G Pro Yellow
+Easily accessible mode switcher [for both Mac/Windows and Wireless/BT/Wired], most wireless keyboards have it underneath which can become quite annoying.
+2.4 GHz Dongle storage next to the mode switchers
+On/Off switch, which not many other wireless keyboards have.
+Keycaps seem to be good quality with clear legends
-Despite being gasket mount and including a Polycarbonate Plate, it doesn't have as much flex as you'd expect.