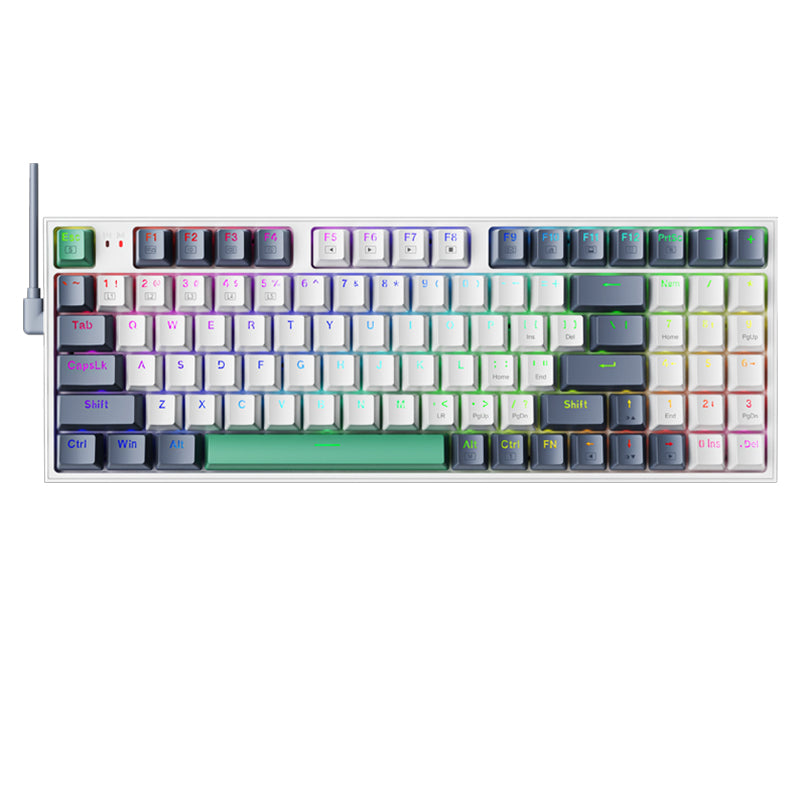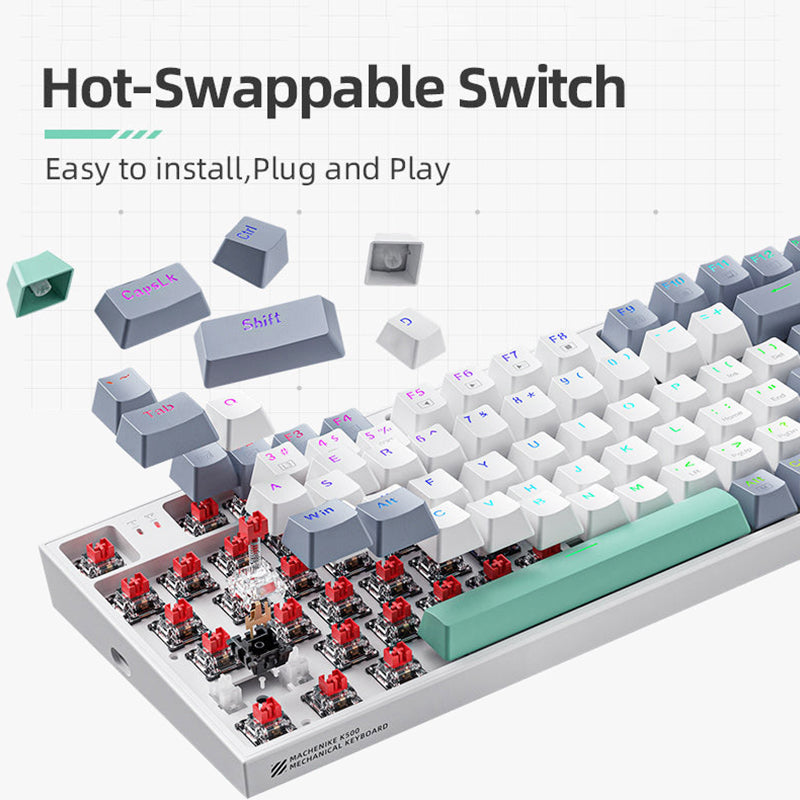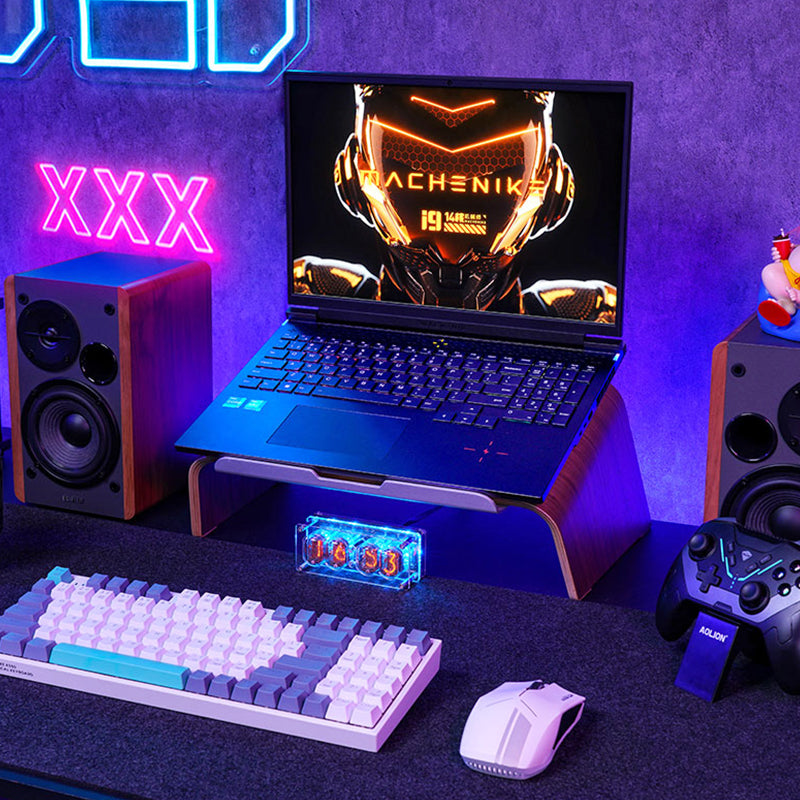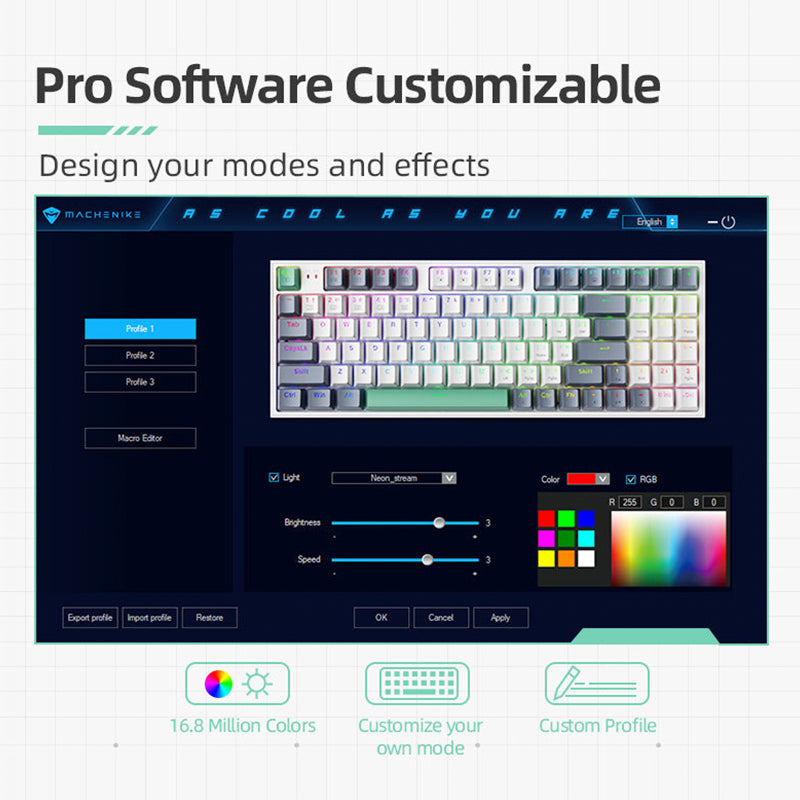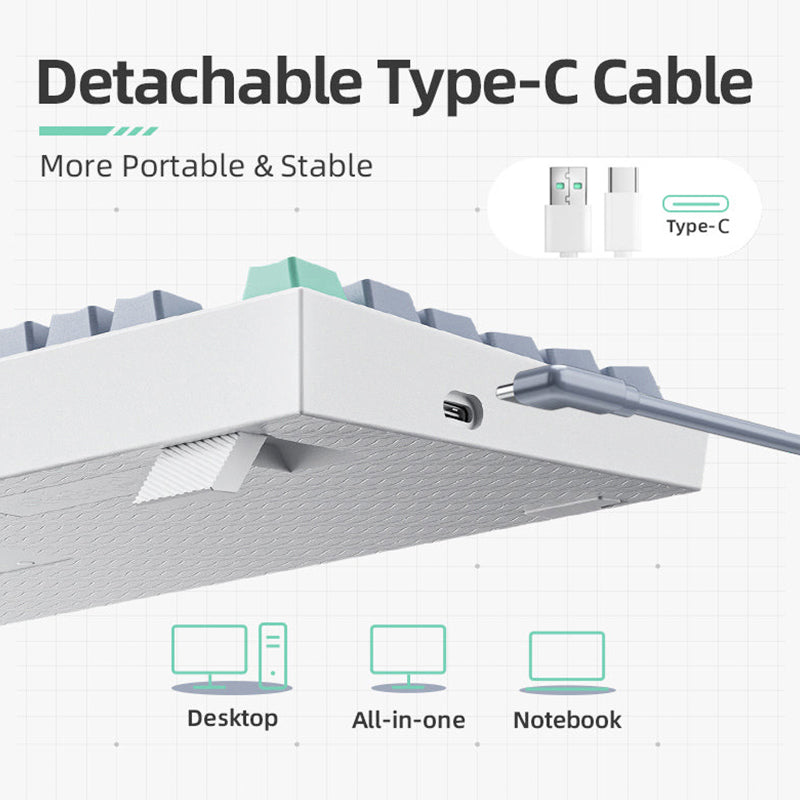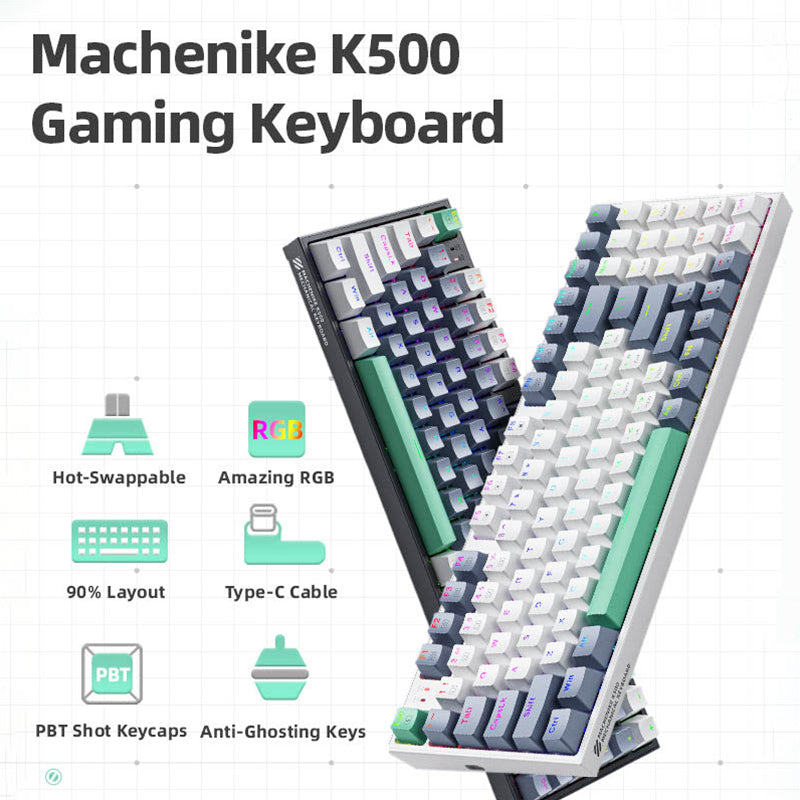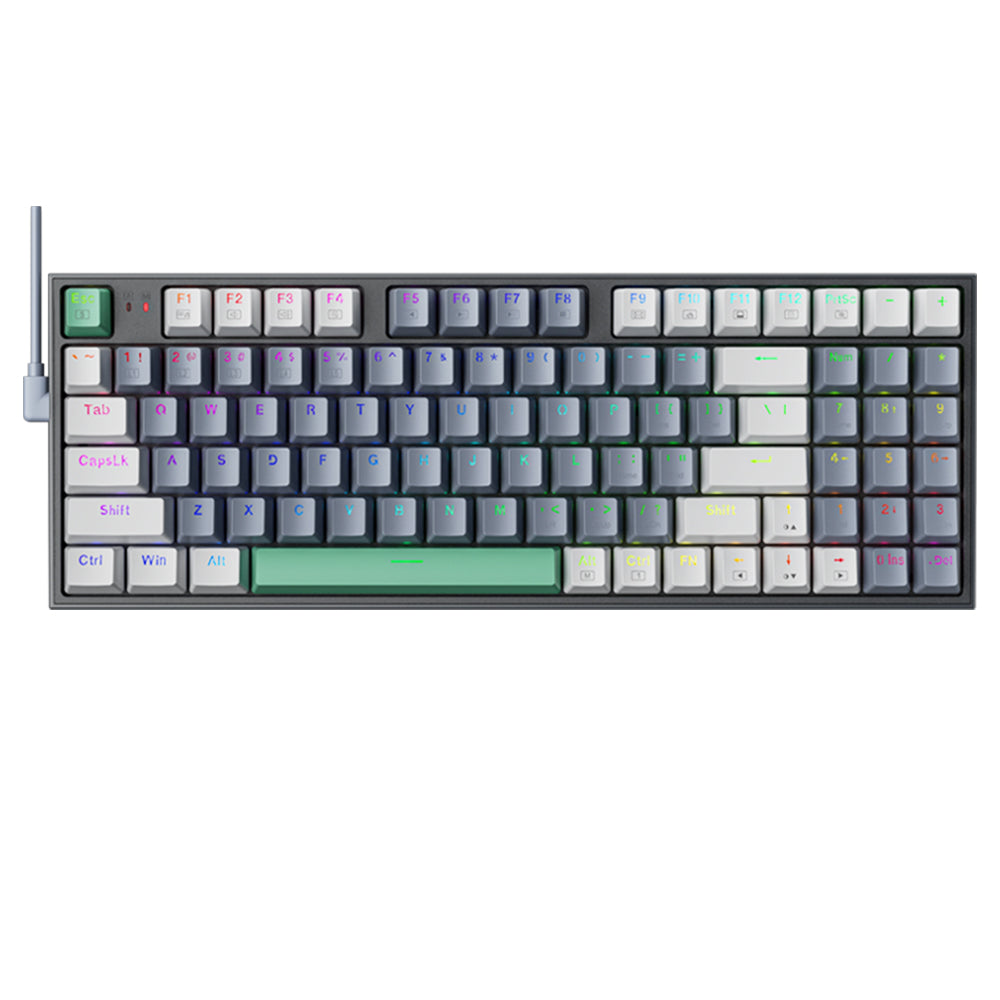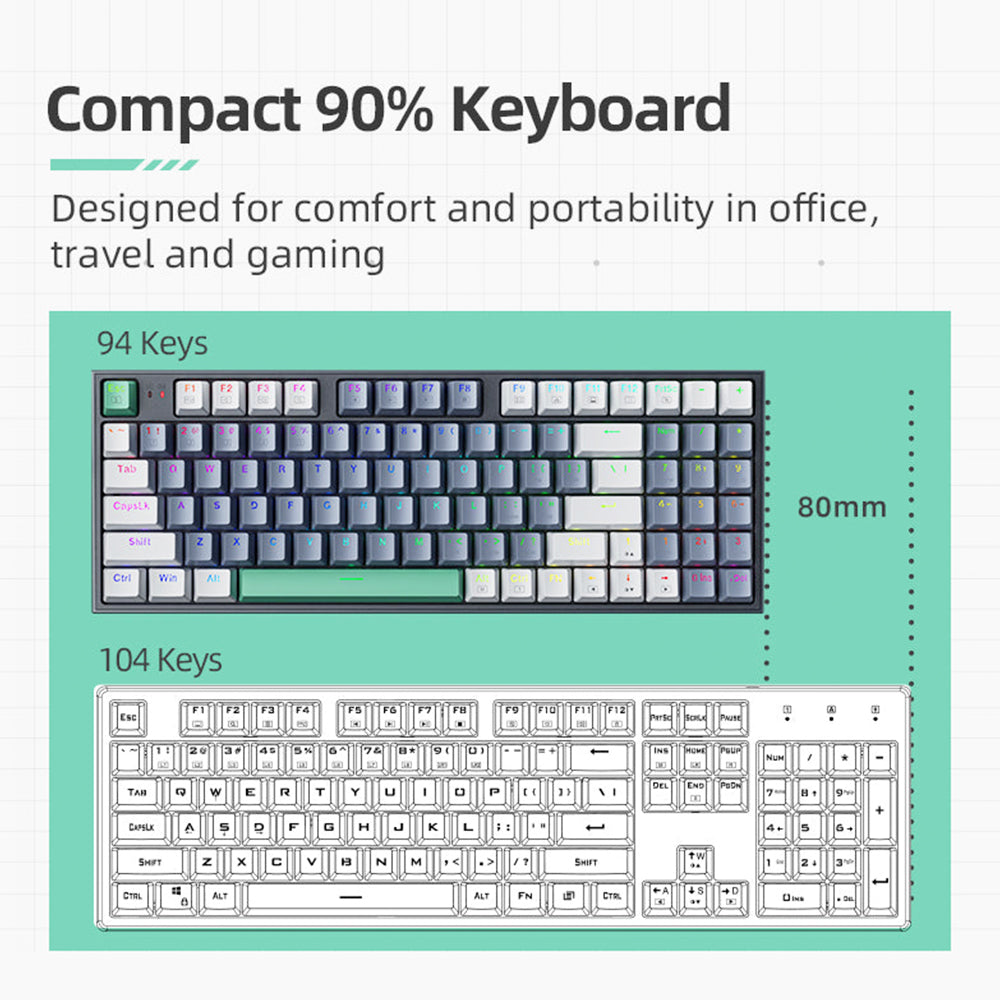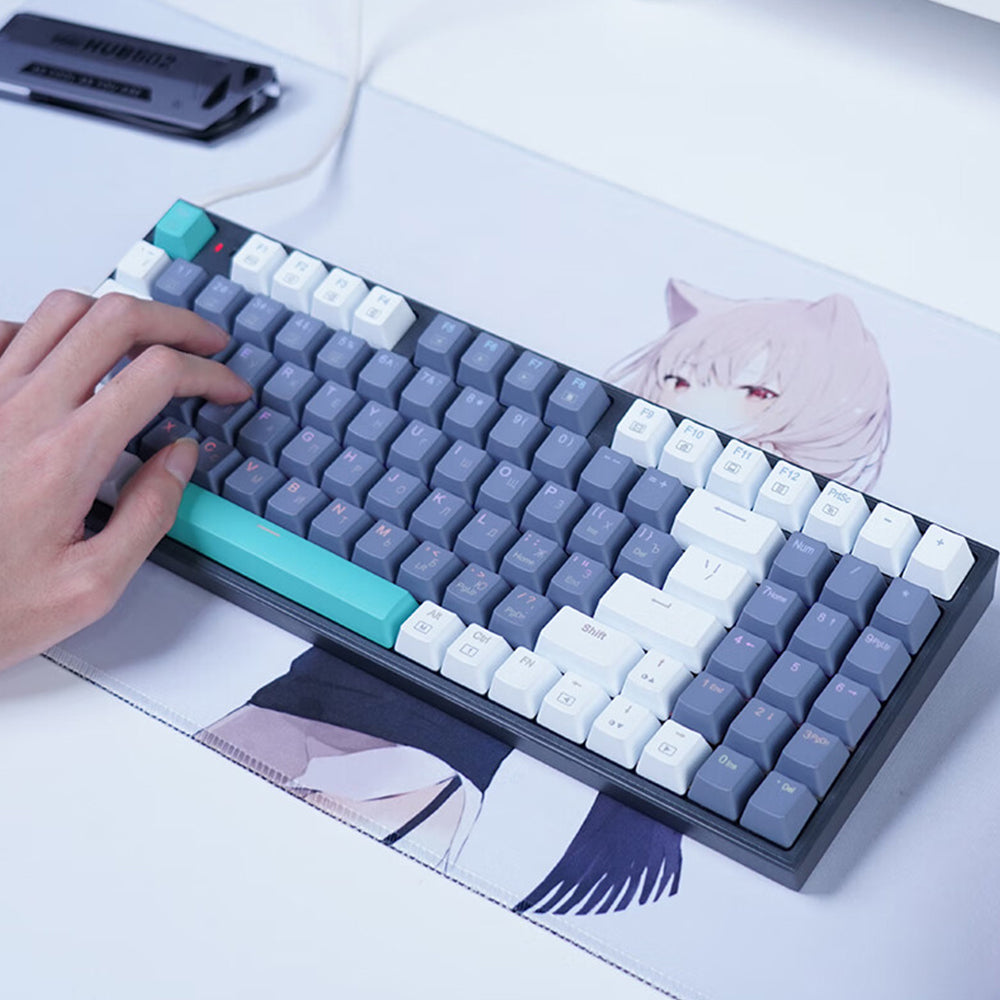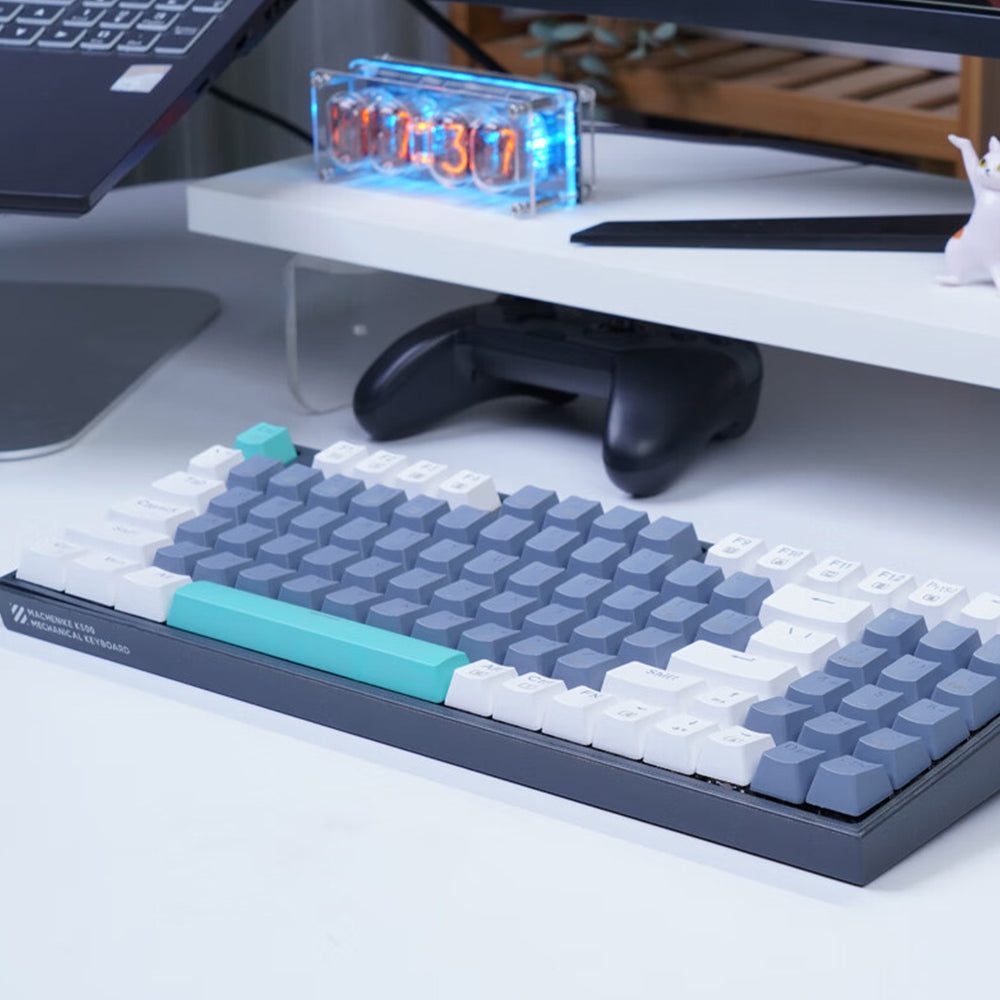 Machenike K500 Wired Mechanical Keyboard
Color:
White Keyboard - Red Linear Switches
Compact 94-Key Arrangement
The Machenike K500 mechanical keyboard features a 94-key layout, making it roughly 20% smaller than a standard 104-key keyboard. This compact model includes all of the key components such as alphanumeric, arrow, and numeric keypad keys.

Hot Swappable 3-Pin Mechanical Keyboard
Hot Swappable Wired Mechanical Gaming Keyboard, Simply plug in the desired switch, Compatible With Cherry, TTC, Outemu, and so on 3-pin Mechanical Switch. Equip yourself with a customizable gaming experience - with the hot-swappable mechanical gaming keyboard, you can choose from a range of switches to better suit your gaming style. Get ready to ramp up your gaming - you won't regret the flexibility and increased performance.

OEM Profile PBT Keycaps
Machenike K500 keyboard uses high-quality PBT material keycaps. They have an OEM profile for comfortable ergonomics while typing. PBT material makes the keycaps highly durable. The keycaps are wear and oil-resistant.

Bright RGB Backlight
Machenike K500 features a bright RGB Backlight. Each key has got a multi-color RGB led that glows in different colors and lighting effects. With its bright 16.8 million color backlight, create an immersive typing and gaming experience whenever you want.
General

Brand: Machenike


Type: Mechanical Keyboard


Model: K500

Specification

Key Amounts: 94 Keys

Case Material: ABS Case

Plate: Iron

Plate sound-absorbing Foam: EVA

Anti-ghosting: NKRO in all Keys

Backlit: RGB

All keys Support Programmable

Connectivity: Type-C Wired

System Compatibility: Windows

Product Weight: 0.65kg


Package Weight: 0.87kg


Product Size(L x W x H): 35.3x12.7x3.4cm

Machenike Customizes Switches

Brown Tactile Switch
Actuation Force: 55gf
Total Travel: 4.4±0.3mm
Pre Travel: 2.4±0.3mm


Red Linear Switch
Actuation Force: 45gf
Total Travel: 4.4±0.3mm
Pre Travel: 2.4±0.3mm


Package Contents

1 x Mechanical Keyboard

1 x Type-C USB Cable

1 x Keycap Puller

1 x User Manual
perfect
perfect! seller was so patient and helpful with my questions and product arrived just as described!
The K500's matte keycaps provide a comfortable feel, even during extended typing sessions.
Recommended, definitely worth the money!
The MACHENIKE K500 Wired Keyboard has been a game-changer for my productivity. The smooth and tactile mechanical switches make typing an absolute joy, and I find myself breezing through documents and emails effortlessly. The build quality is exceptional, and it feels very sturdy under my fingers, giving a sense of confidence in its durability.
The ergonomic design(0-6 typing angle) of the K500 has been a godsend for my wrists. I can work for extended hours without any strain.
Nice
As a gamer, the K500 has enhanced my gaming experience significantly. The N-key rollover ensures every key press is registered accurately, making complex maneuvers in games seamless. The RGB lighting is mesmerizing and can be customized to match my setup perfectly, creating a vibrant and immersive gaming environment.
Setup Ideas From Customers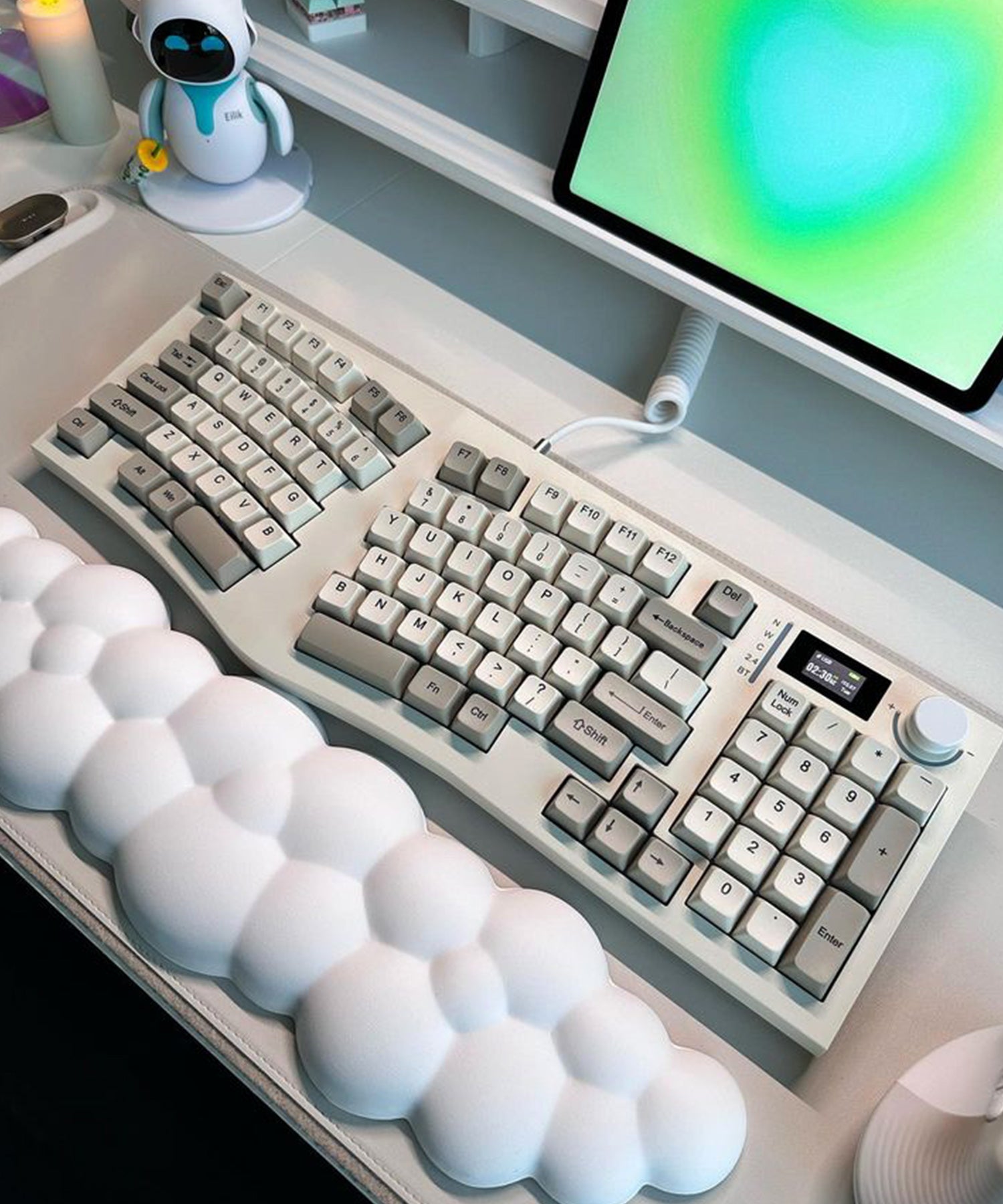 FEKER Alice98 Wireless Mechanical Keyboard With LED Screen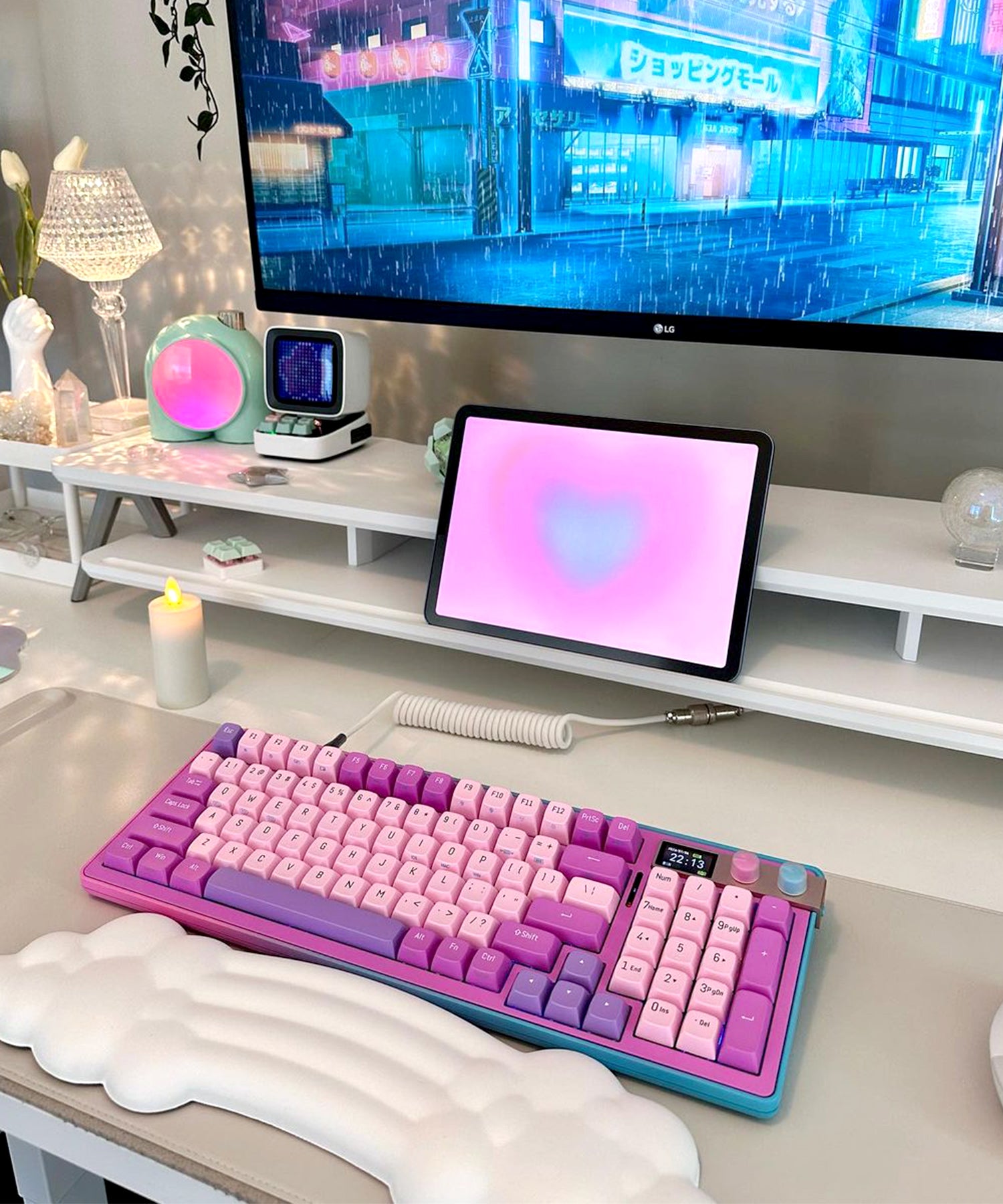 FOPATO H98 Love & Salvation Wireless Mechanical Keyboard With TFT Screen
FirstBlood B81 Crystal Transparent Wireless Mechanical Keyboard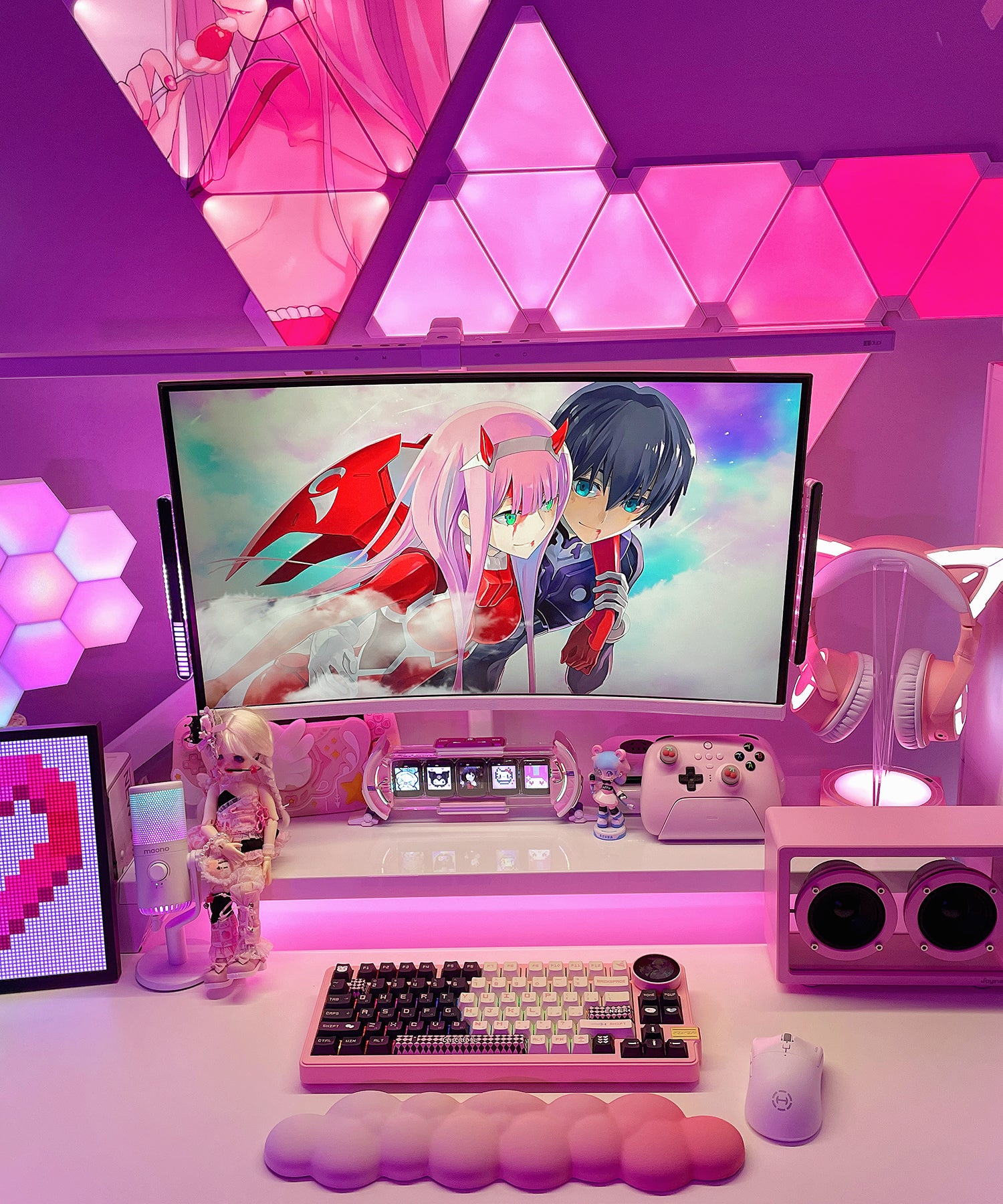 FEKER K75 Mechanical Keyboard with Multifunctional Knob Display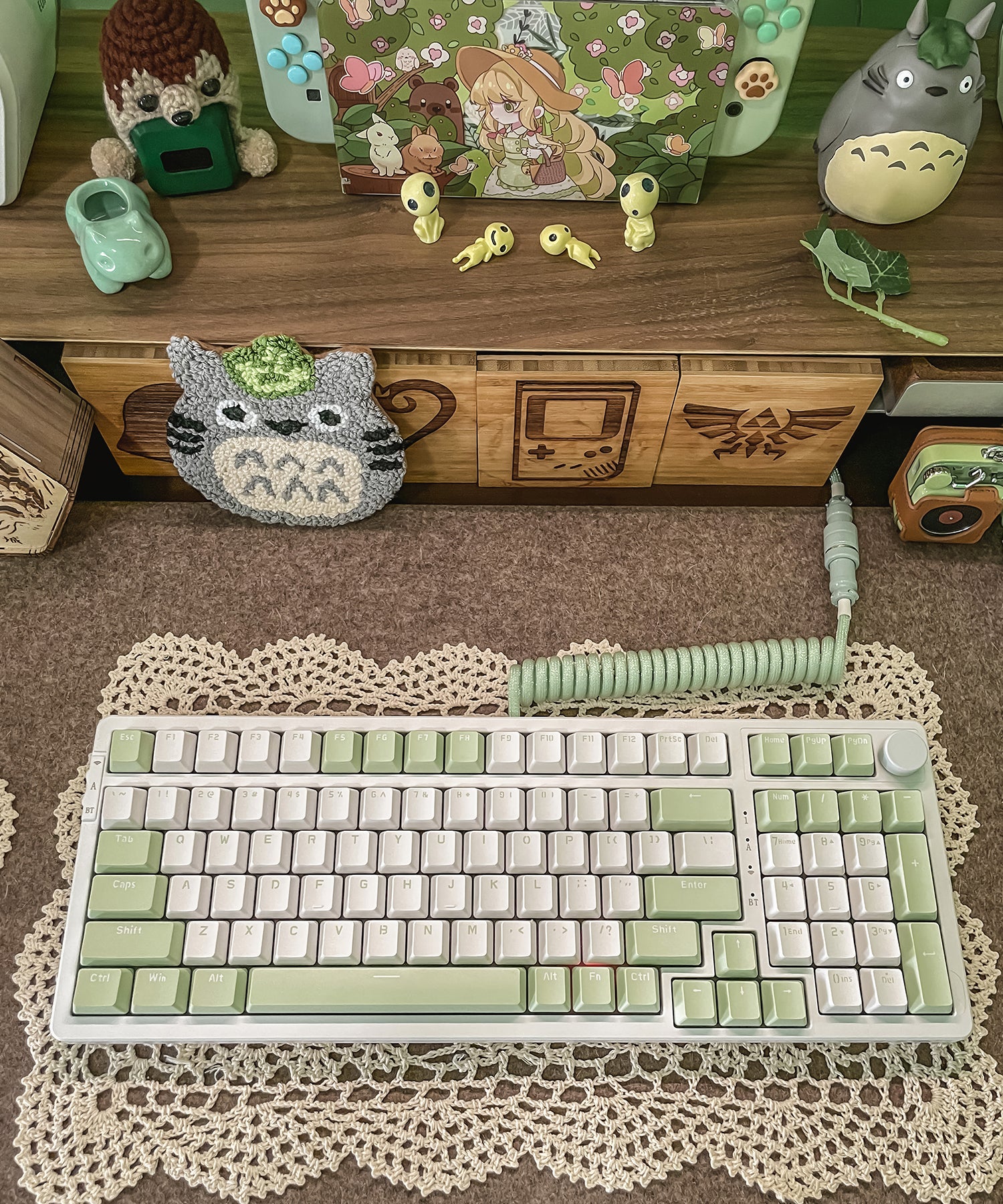 Ajazz AK992 Hot-swappable Mechanical Keyboard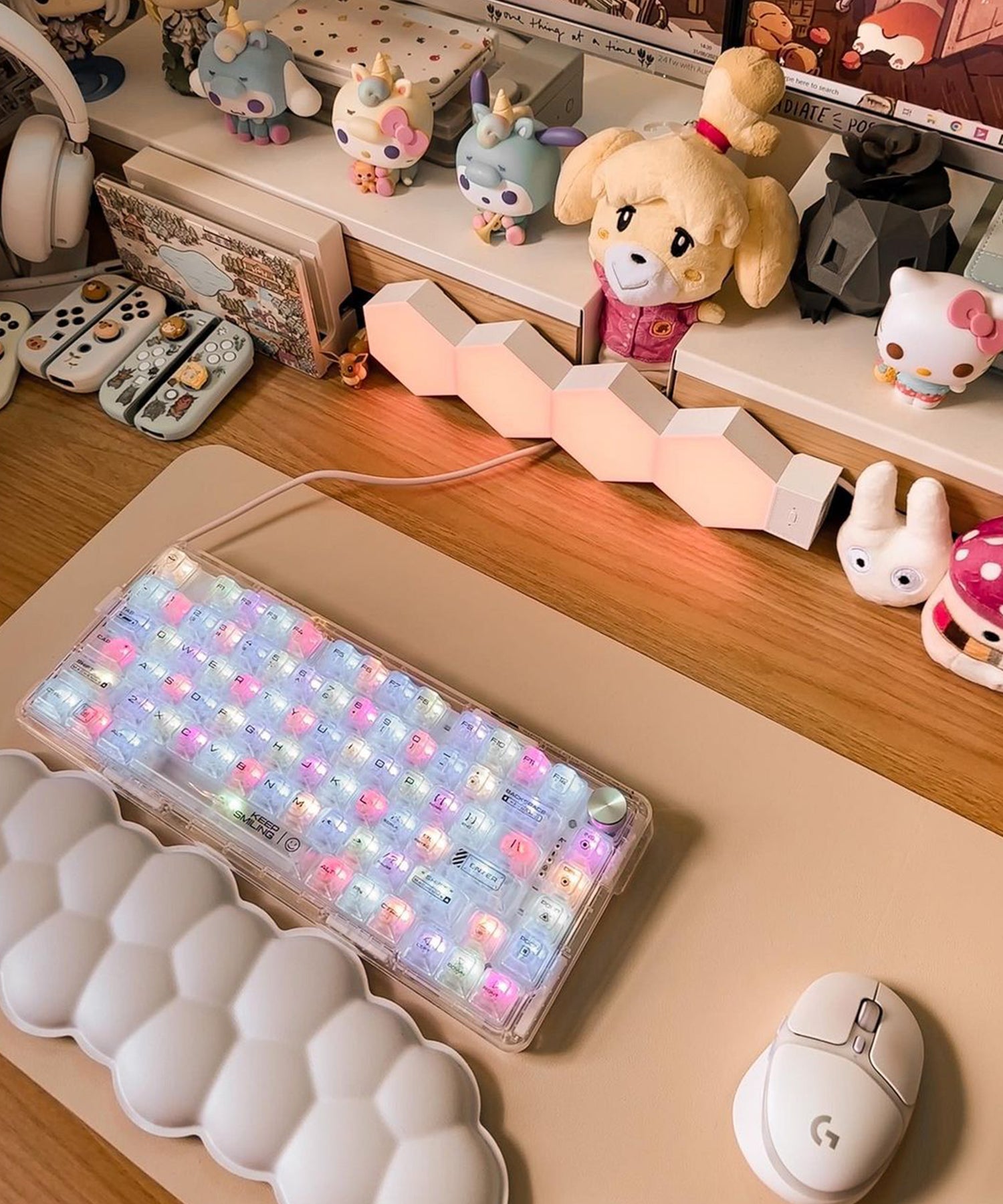 Machenike K500F-B81 RGB Clear Mechanical Keyboard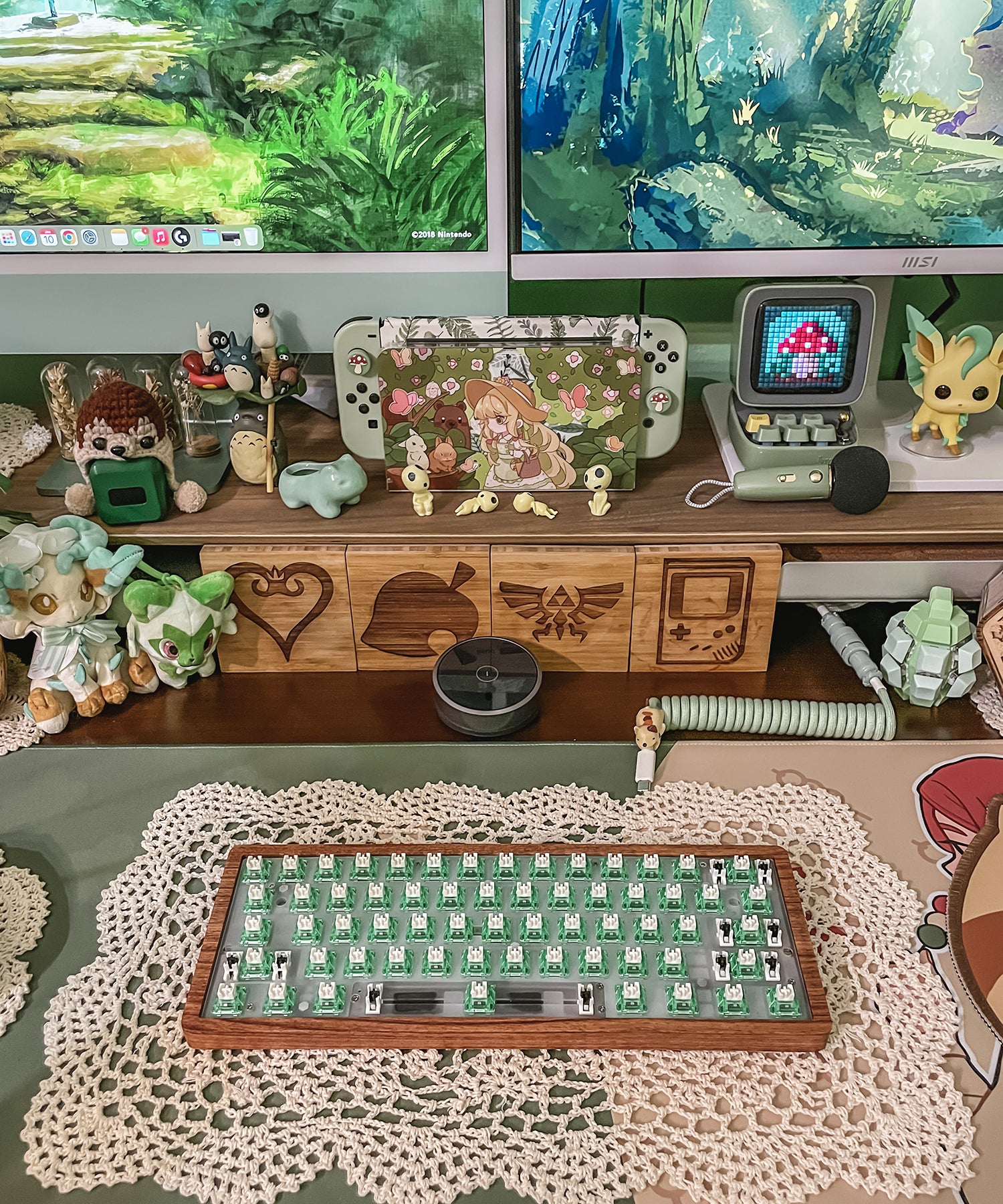 SKYLOONG GK61 Lite Gasket DIY Kit Wooden + Ajazz Diced Fruit Switch Set - Kiwi Switch