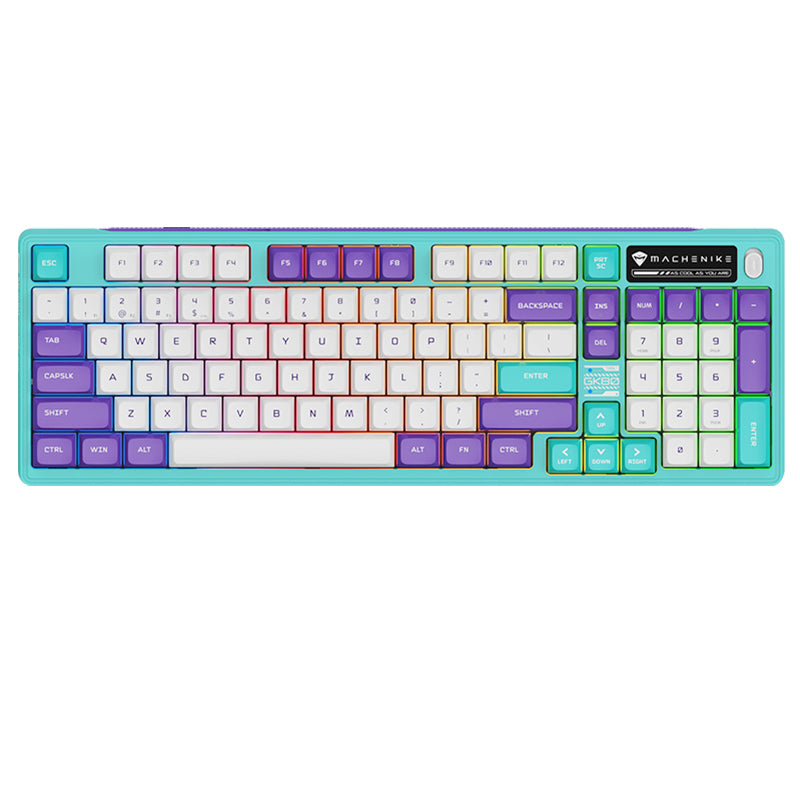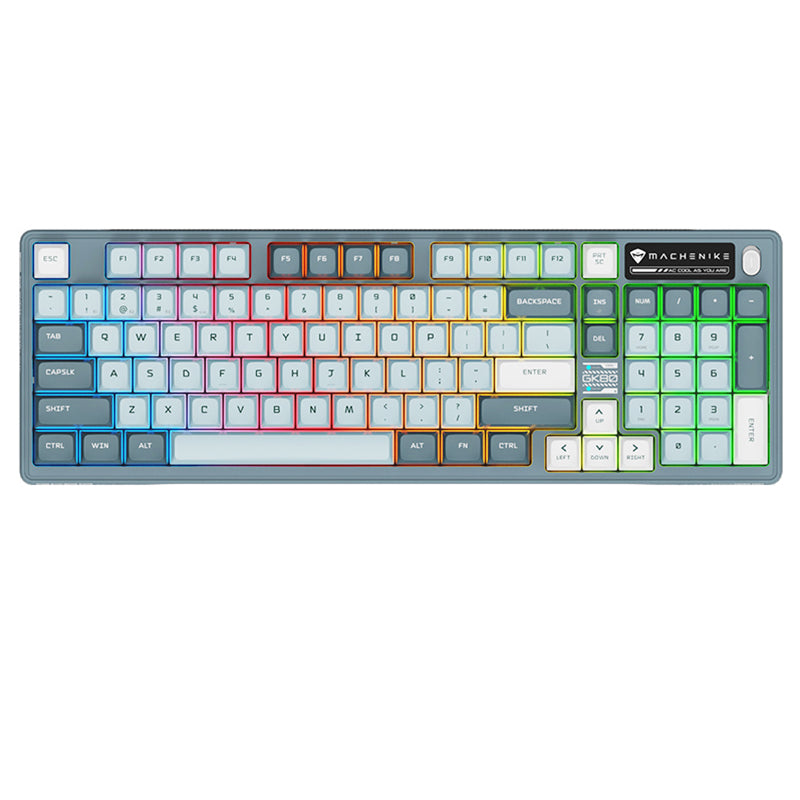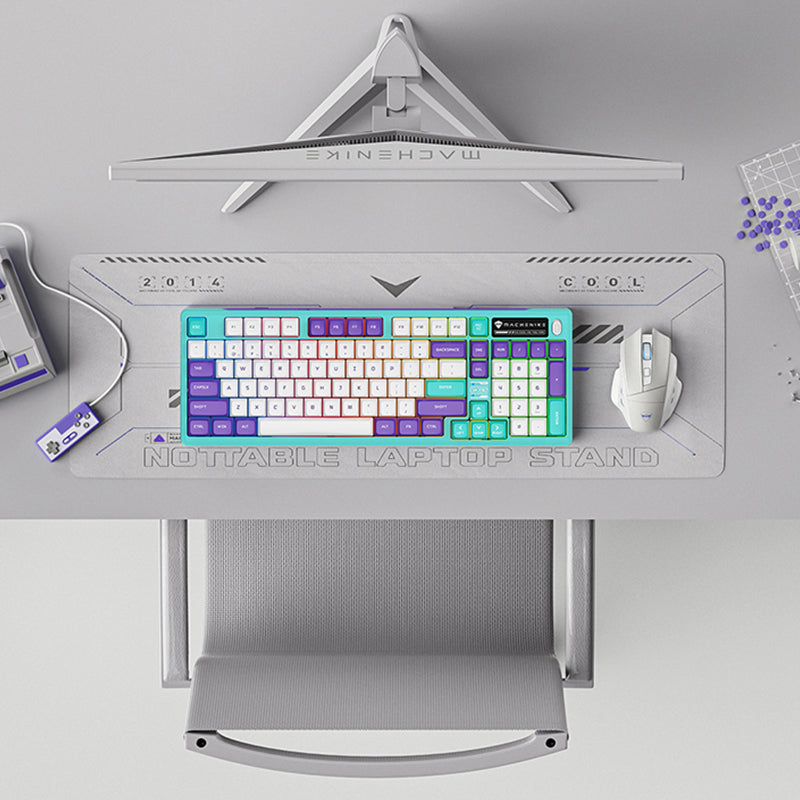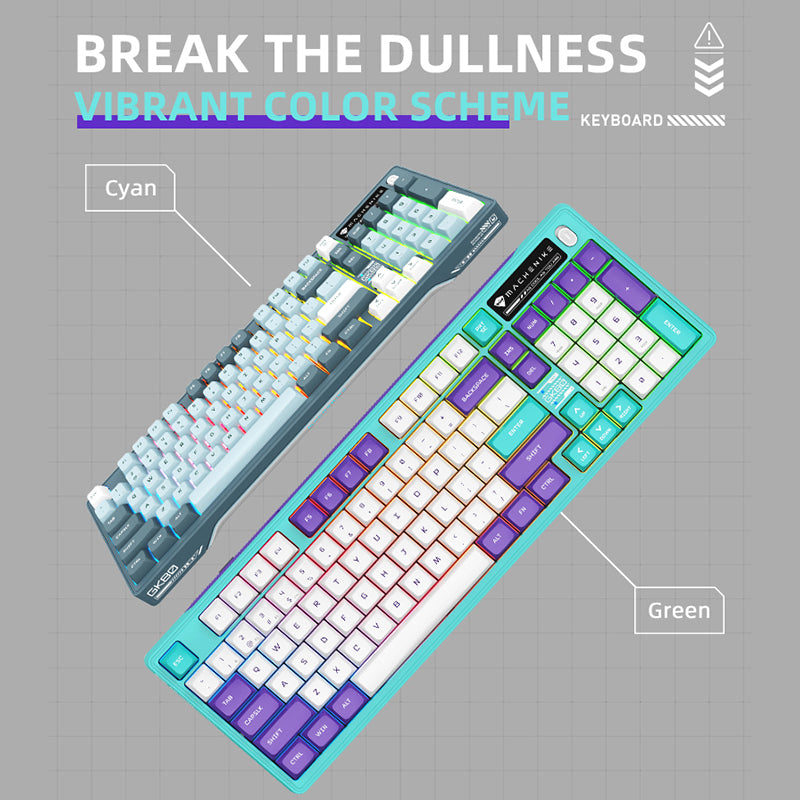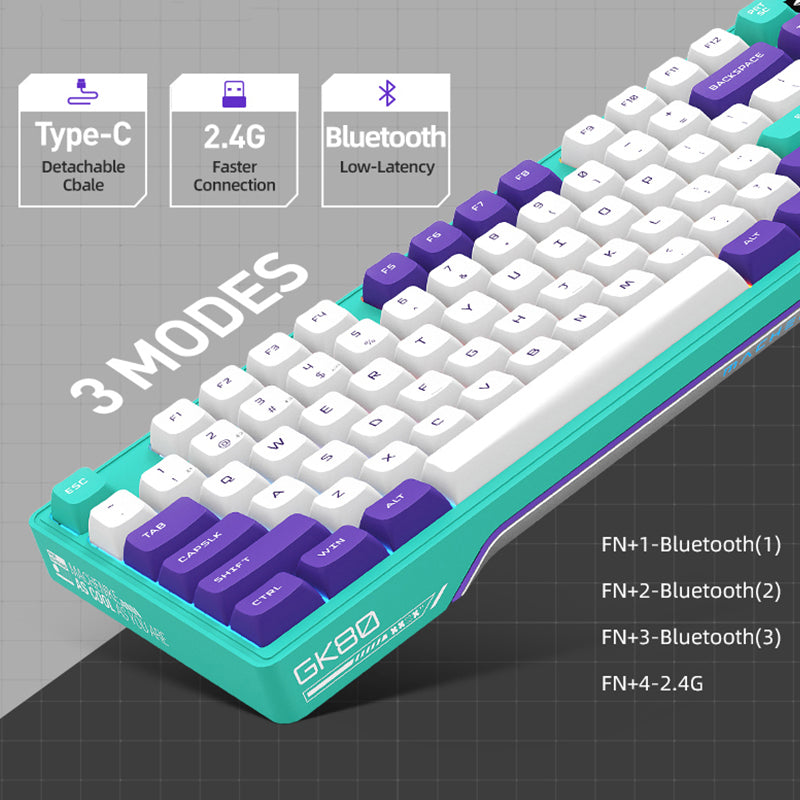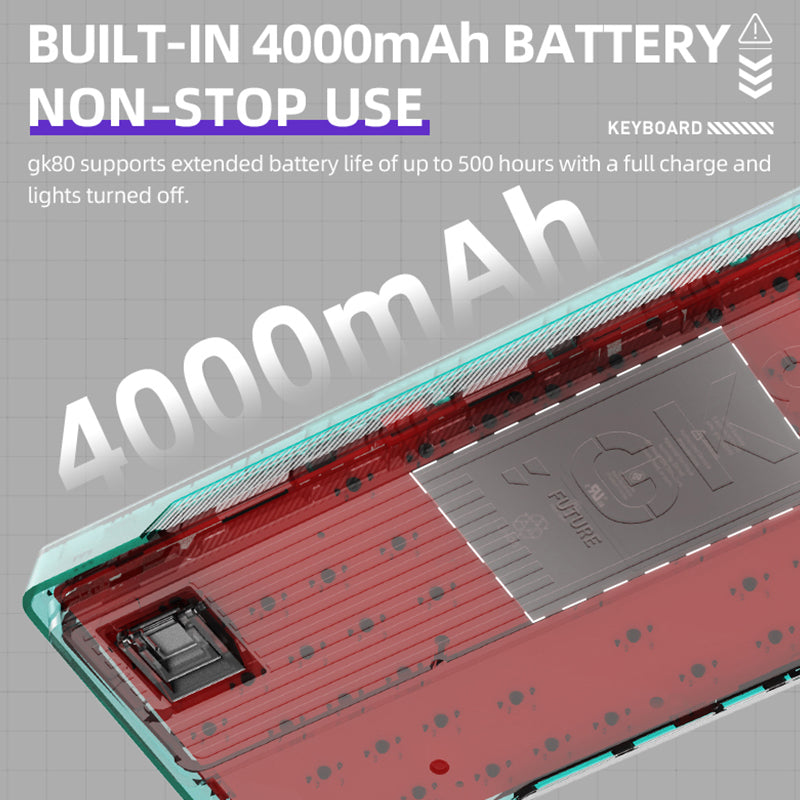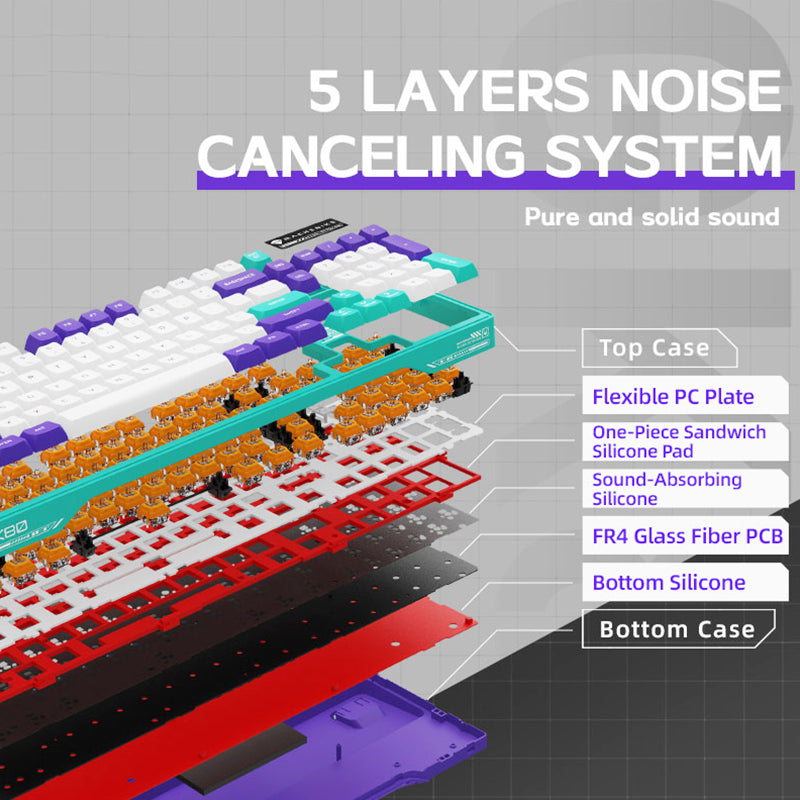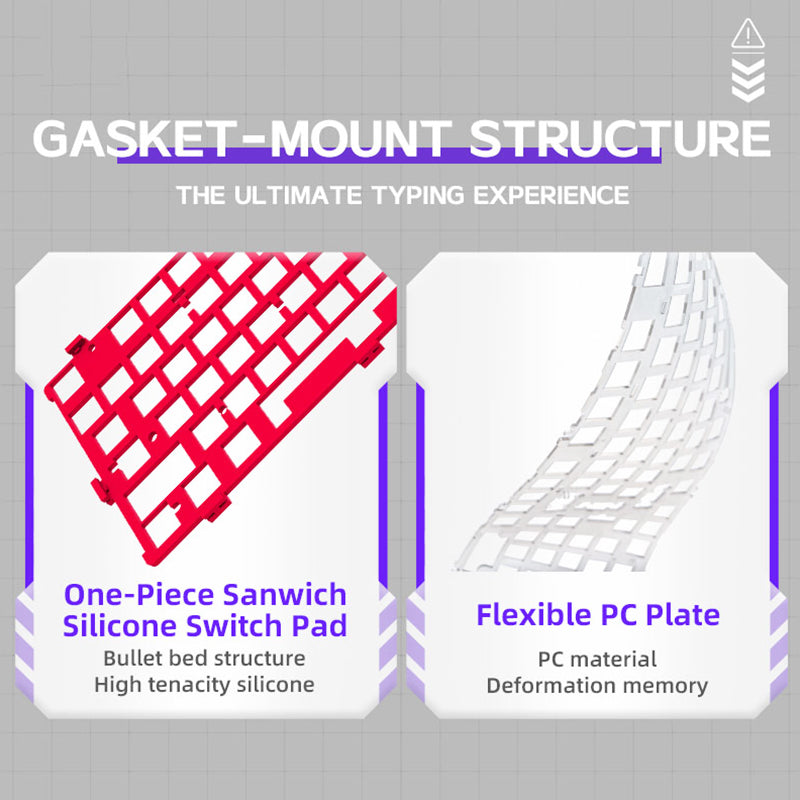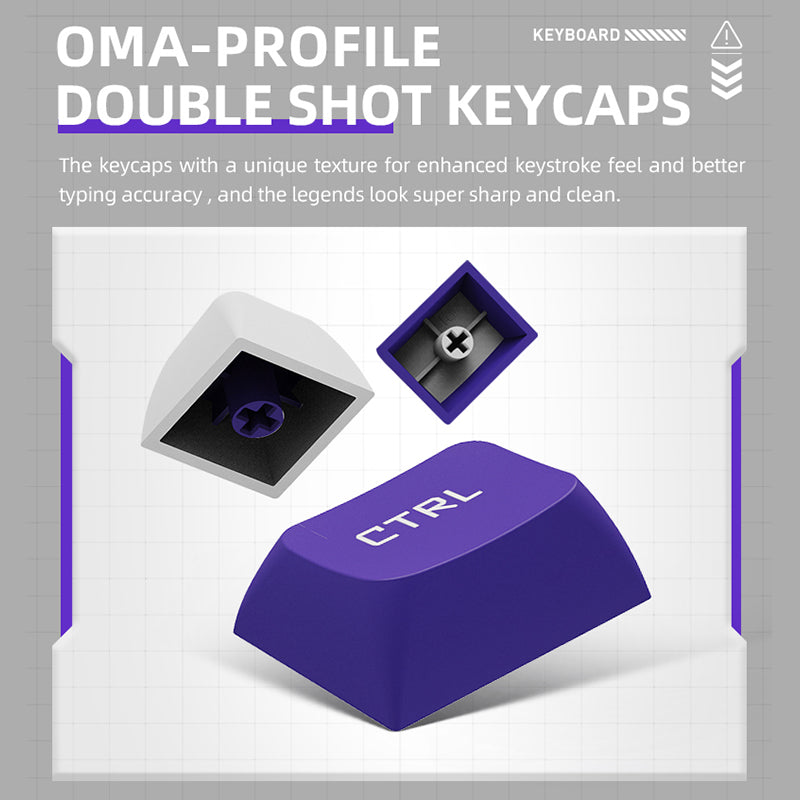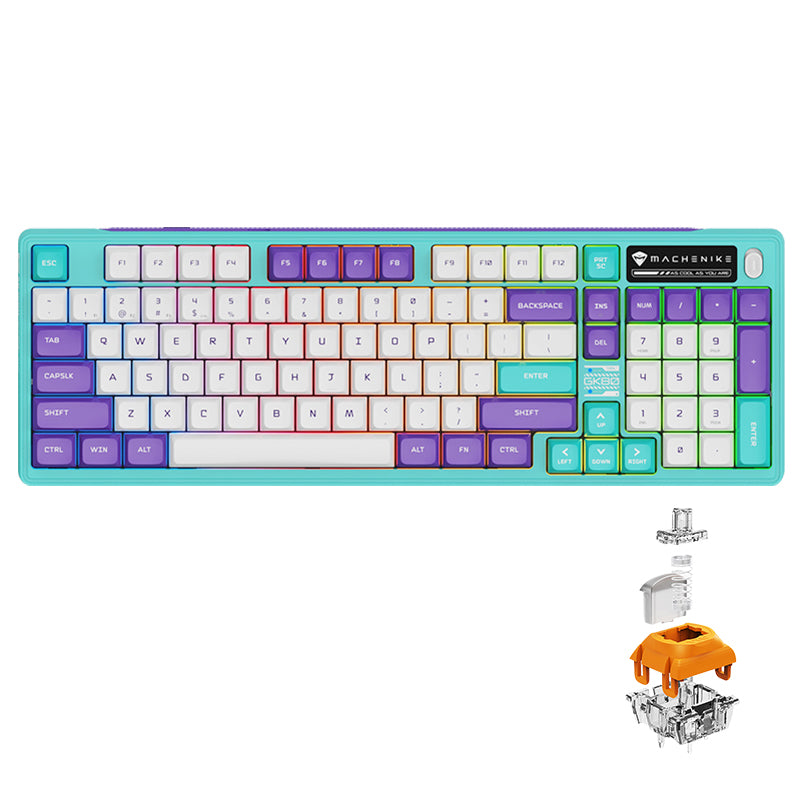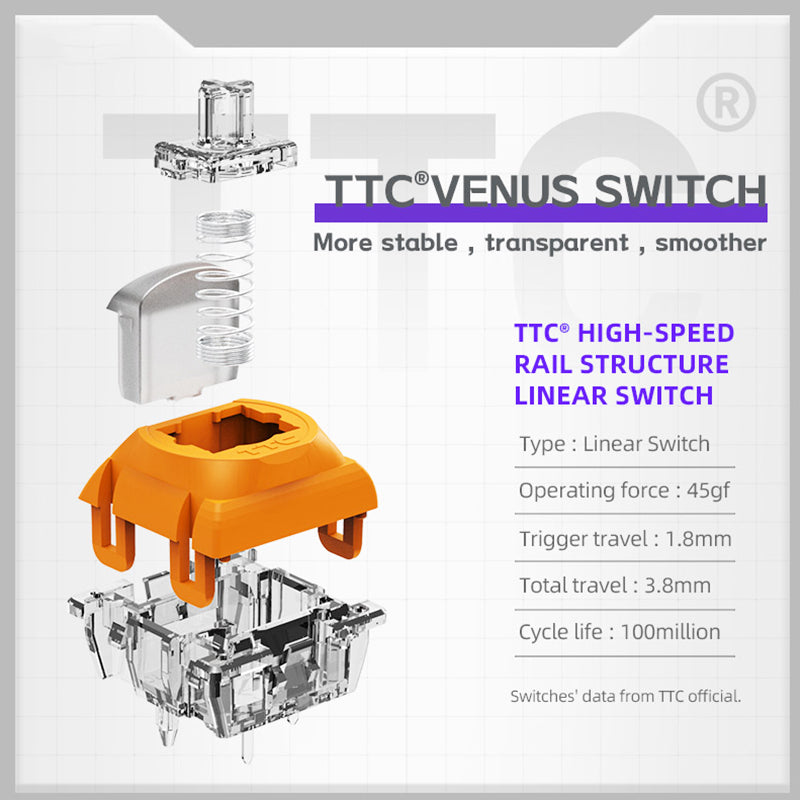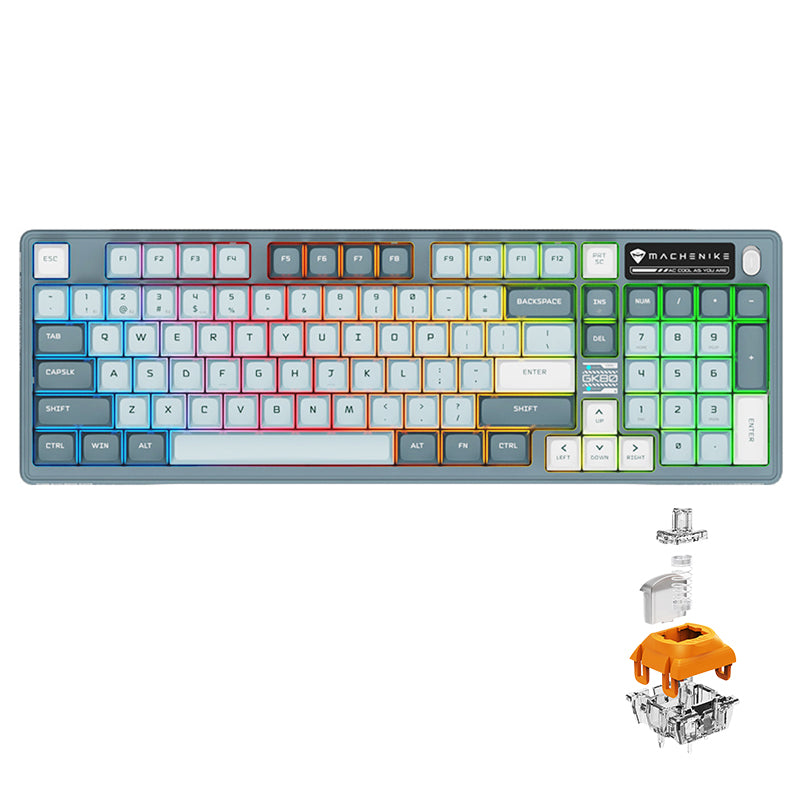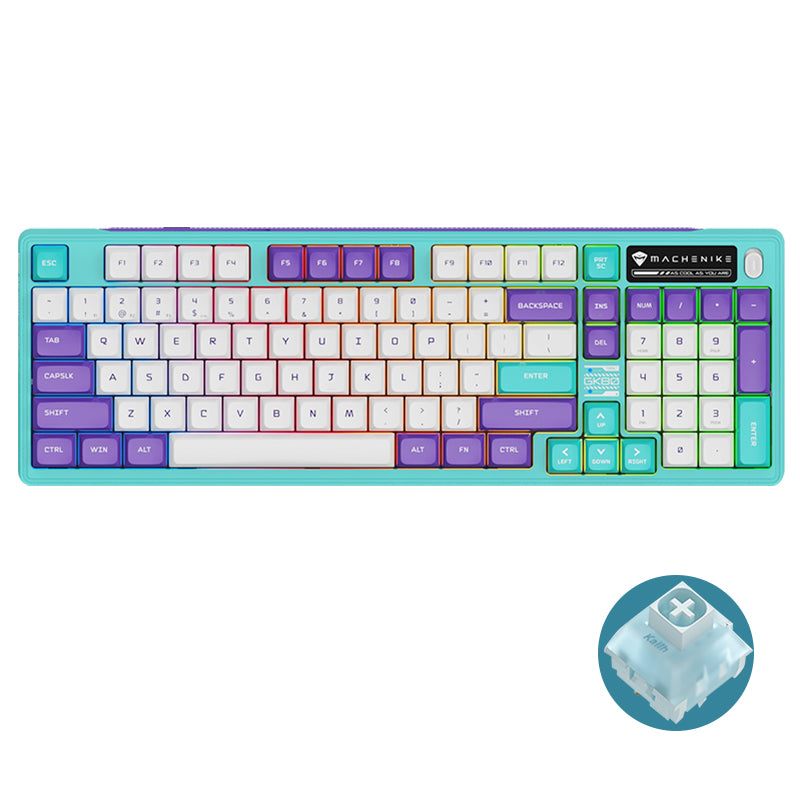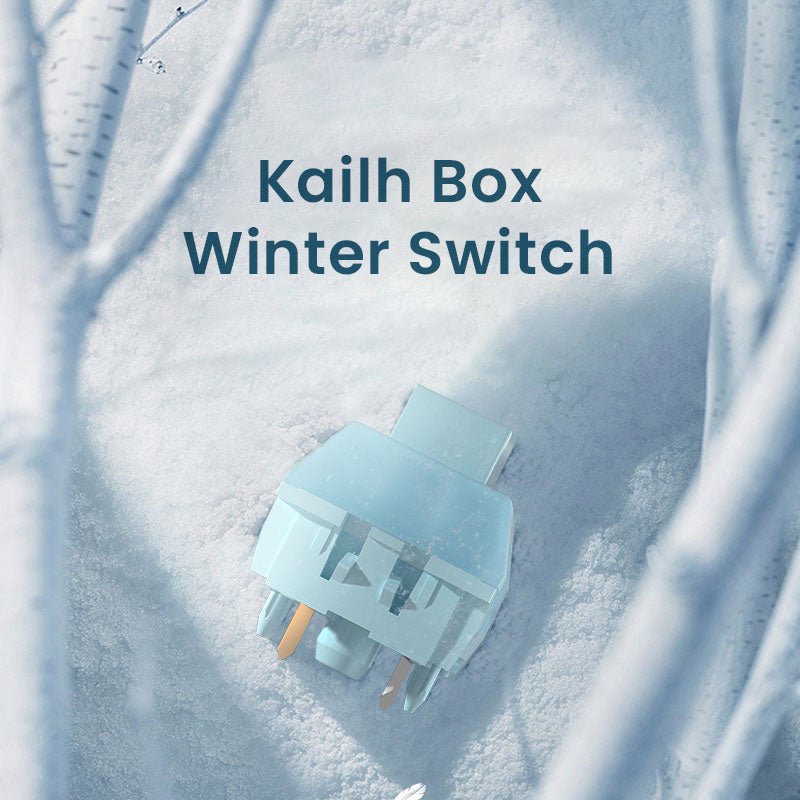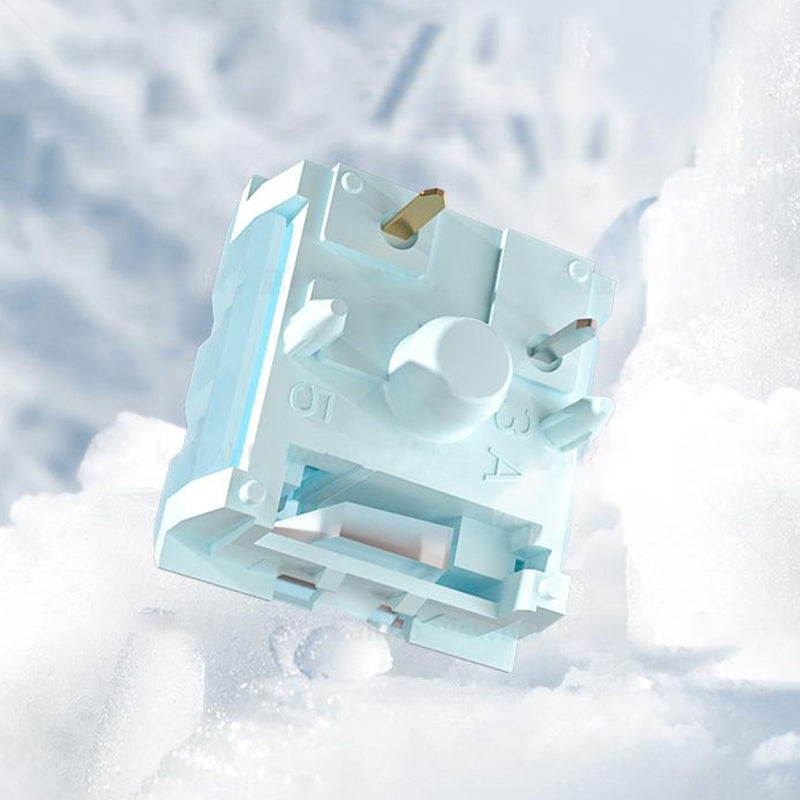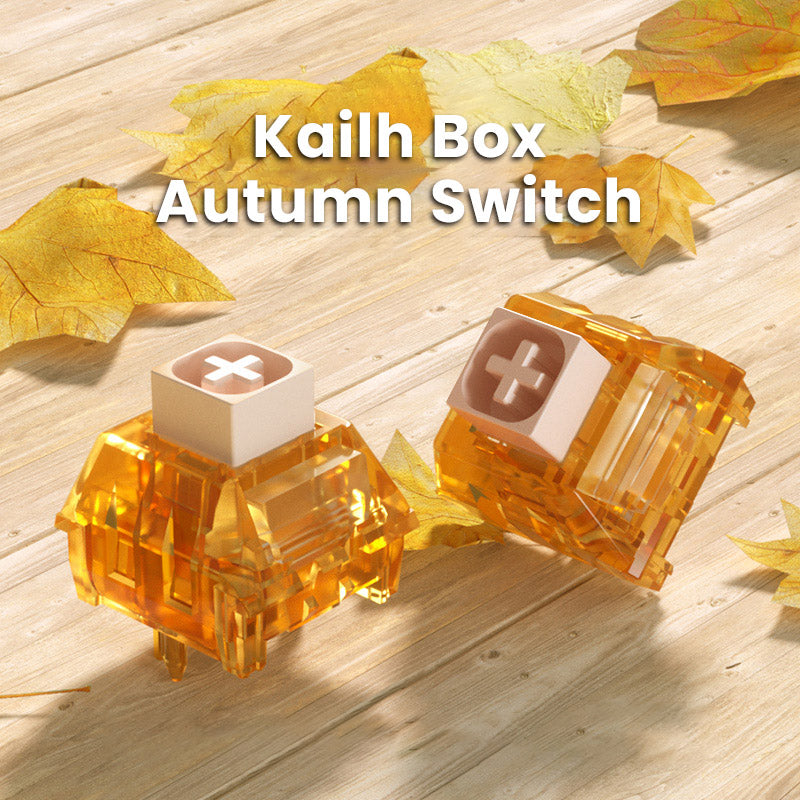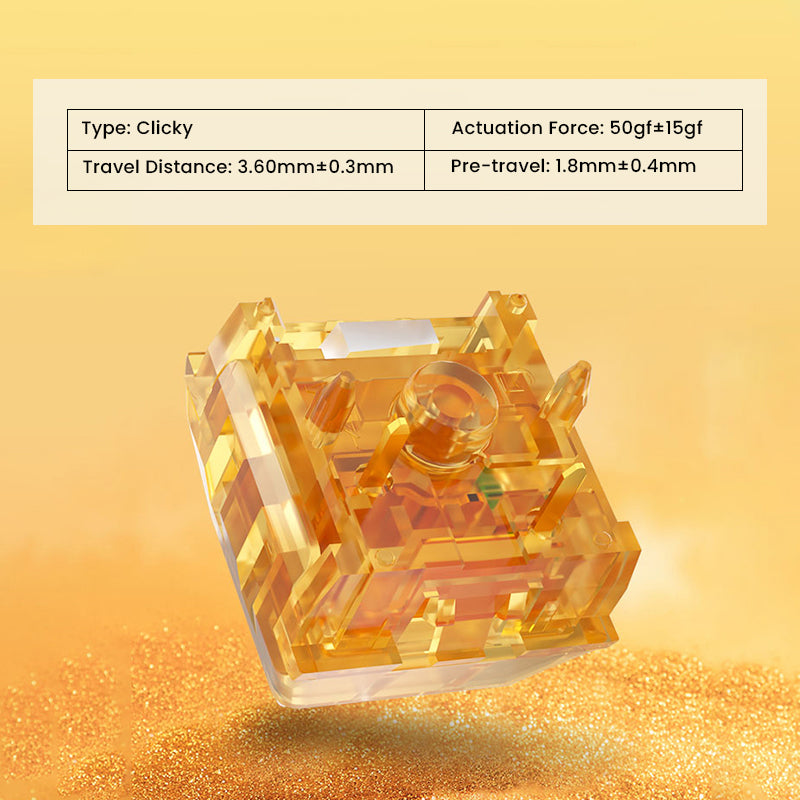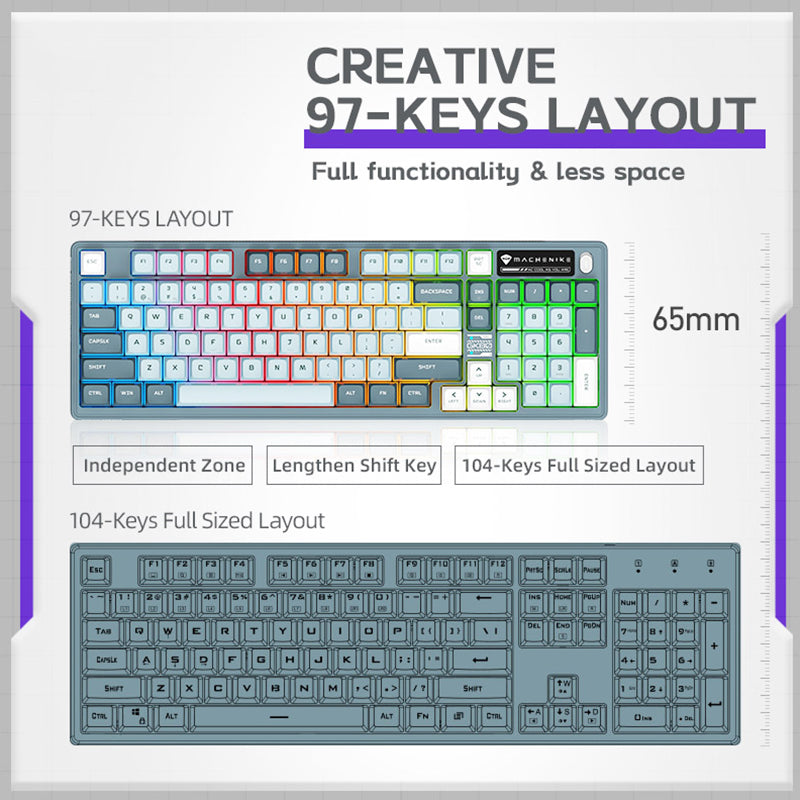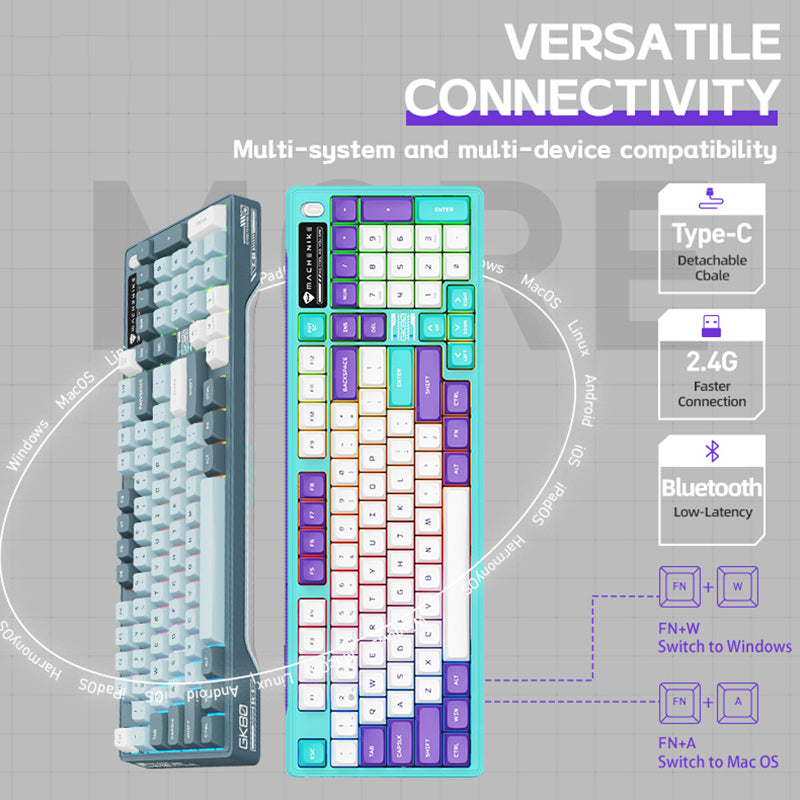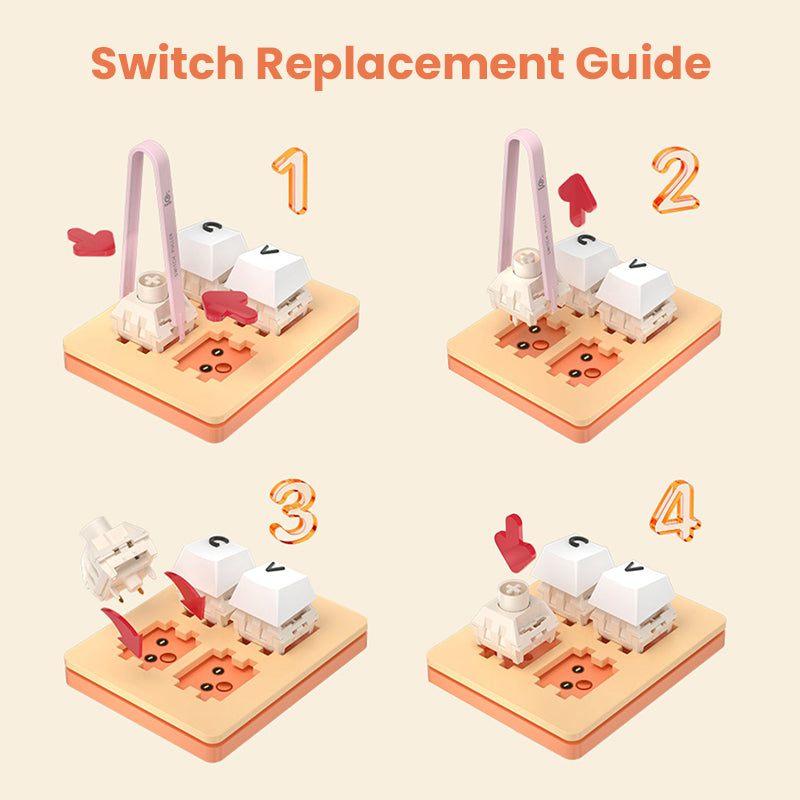 Machenike GK80 Wireless Gasket Mechanical Keyboard
Switch:
Kailh BOX Winter Tactile
The Machenike GK80 Mechanical keyboard is a top-of-the-line gaming keyboard that is designed to provide you with the ultimate gaming experience. GK80, with TTC's latest flagship Venus mechanical switches and Kaih mechanical switches, and a 5-layered noise-reducing structure design, offers an easy and comfortable typing experience!! 
The keyboard also features RGB LED lighting that adds a stylish touch to your setup. Whether you are a casual gamer or a professional, the Machenike GK80 Mechanical keyboard is the perfect choice for you.
97-Key Compact Customized Layout
Machenike GK80 mechanical keyboard has got a 97-key customized layout. It brings a compact layout that is up to 20% smaller than a full-sized keyboard. GK80 houses everything from Function Row keys to Arrow keys, and Numeric Keys.

Comfortable Typing With Trampoline-Like Gasket Structure Design
Machenike GK80 features a Gasket-mounted structure design. Different from other Gasket-Mounted structures in the market, GK80 features a Trampoline-like Gasket design. The positioning plate is connected to the top and bottom covers using an 11-point Trampoline-like sandwich design. It creates a pure keystroke operation, promising a comfortable design.

Five-Layered Noise-Reduction Structure Design
Along with the Gasket-mounted structure, the GK80 also features a five-layered noise-reducing structure design. The cavity of the GK80 keyboard contains five layers of sound-absorbing silicone pads. This fills the empty space inside the keyboard and greatly reduces resonance sound upon keystrokes.

Compatible With a Wide Range of Devices With Three-Mode Connectivity
Machenike GK80 mechanical keyboard is compatible with a wide range of devices. It supports three-mode connectivity featuring wireless 2.4GHz, wireless Bluetooth, and Wired USB Type-C connectivity.

TTC's Latest Flagship Venus Mechanical Switches
Machenike has equipped the latest GK80 mechanical keyboard with TTC's latest launched flagship Venus mechanical switches. They have a high-speed rail-structure design offering smooth, stable keystroke movement with silky keystrokes. With a Gasket-Mounted Structure Design, the rebound for the switches is smooth and soft.

PBT Keycaps
GK80 is a premium mechanical keyboard that comes with high-quality dual-tone injection-molded PBT keycaps. PBT material is highly-durable, and these keycaps have long wearability and oil-resistance characteristics.

Full-Key RGB Backlight
Machenike has featured full-key 16.8 million color RGB backlighting. The keyboard comes loaded with over 17 pre-built effects built into its memory. You can easily adjust the backlight in static, dynamic, and musical rhythmic effects.

Extended Battery Life with 4000mAh Built-in Battery
With a built-in large 4000mAh battery, the Machenike GK80 mechanical keyboard supports extended battery life of up to 500 hours with a full charge and lights turned off.
General

Brand: Machenike


Type: Mechanical Keyboard


Model: GK80

Specification

Layout: Custom 97-Key Arrangement

Structure: Gasket-Mounted

Noise-Reduction: 5-Layered 

Keycaps Material: PBT

Switches: TTC Venus Mechanical Switch / Kaih Switch

LED: North-facing

Backlight: 16.8 Million Colors RGB Backlight

Macro Programming: Support

Battery: Built-in 4000mAh Battery

Product Weight: 1.22kg


Package Weight: 1.5kg


Product Size(L x W x H): 38.5*13.5*4cm

Mechanical Switch Type

TTC Venus Switch
Type: Linear
Actuation Force: 45gf
Pre Travel: 1.8mm  
Total Travel: 3.8mm

Kaih BOX Winter Switch
Type: Tactile
Actuation Force: 40gf
Pre-travel: 2.0mm+/-0.4mm
Travel Distance: 3.60mm+/-0.3mm


Kaih BOX Autumn Switch
Type: Clicky
Actuation Force: 50gf+/-15gf
Pre-travel: 1.8mm+/-0.4mm 
Travel Distance: 3.60mm+/-0.3mm


Package Contents

1 x Mechanical Keyboard

1 x Type-C USB Cable

1 x Keycap Puller

1 x User Manual
Setup Ideas From Customers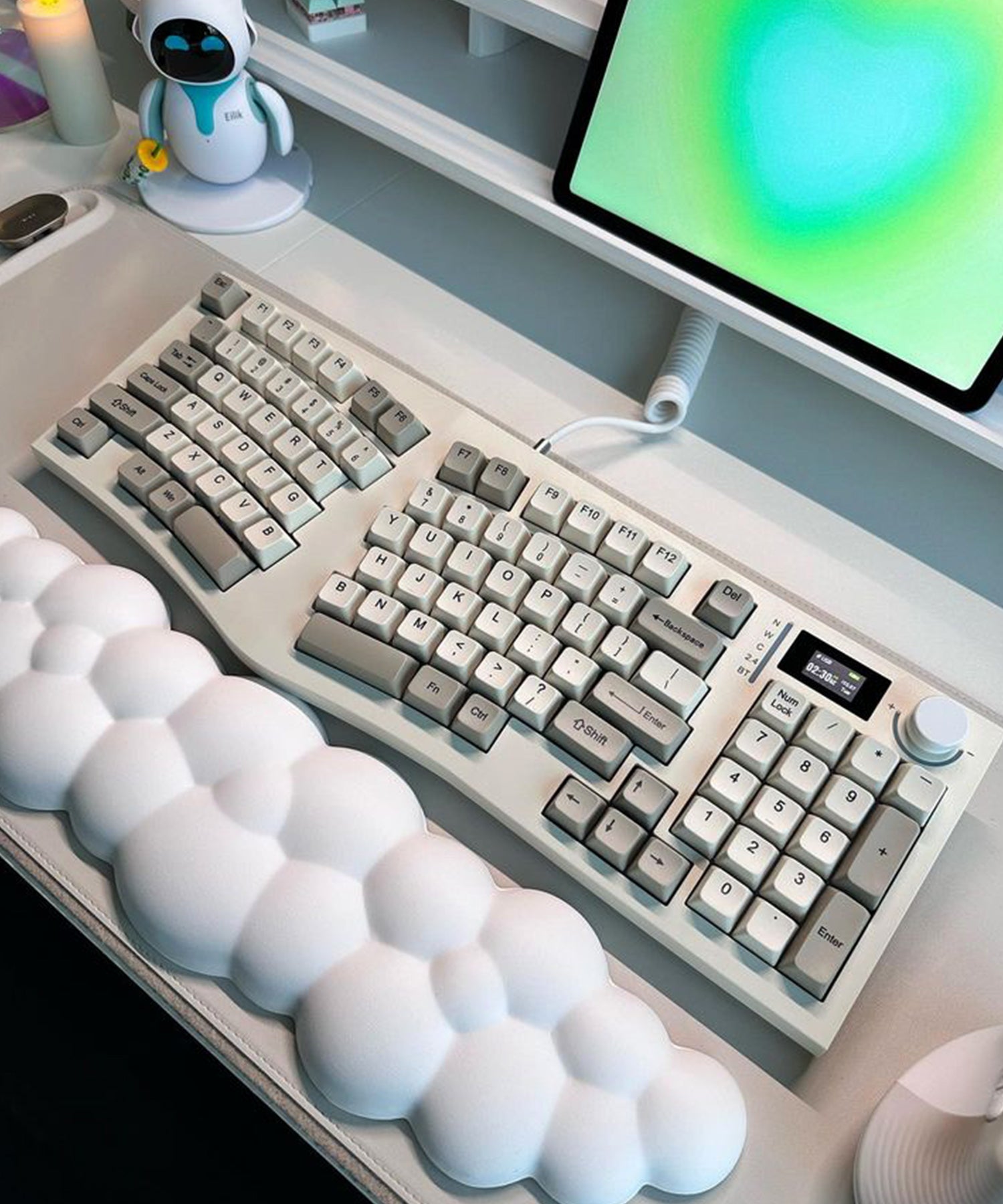 FEKER Alice98 Wireless Mechanical Keyboard With LED Screen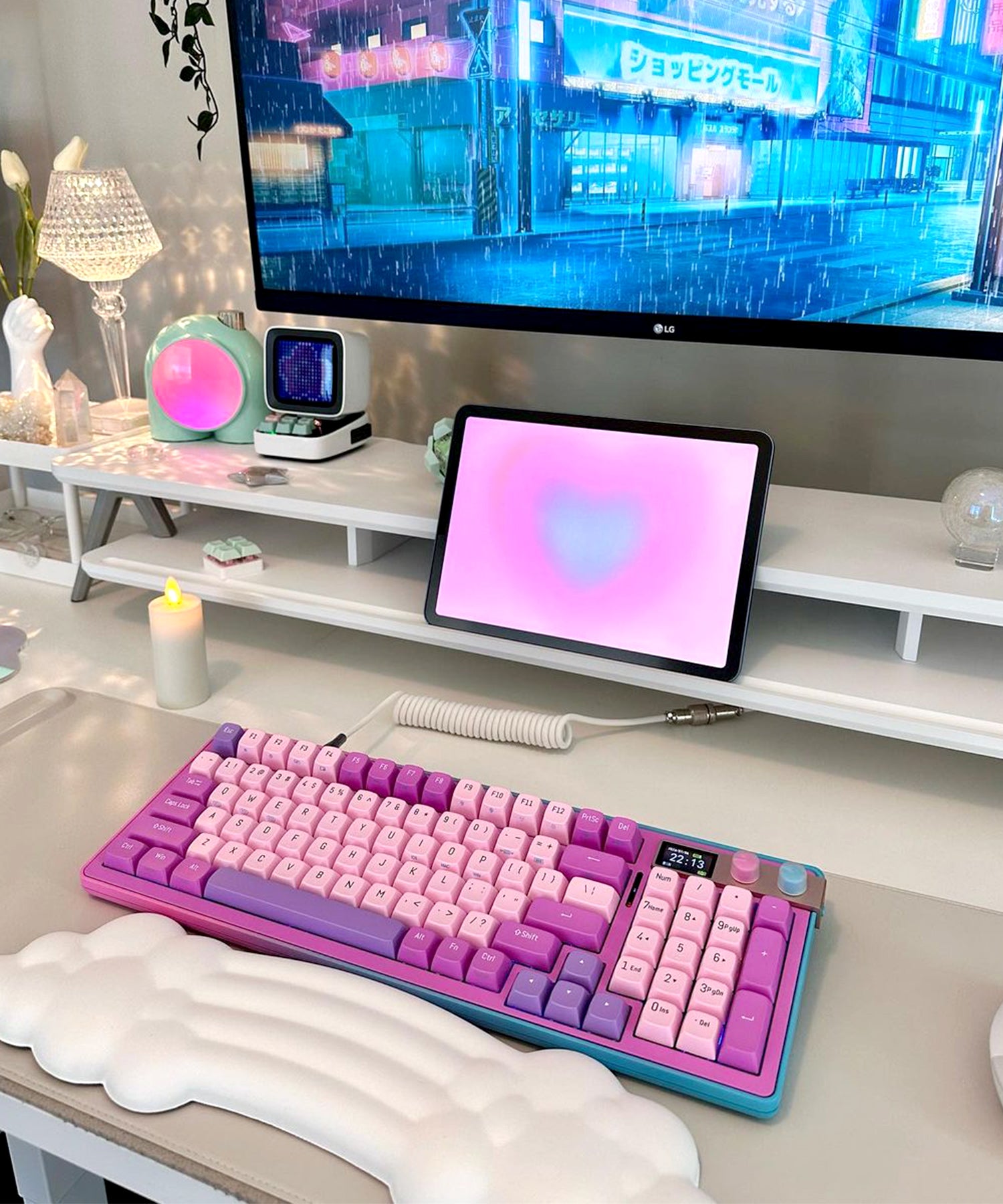 FOPATO H98 Love & Salvation Wireless Mechanical Keyboard With TFT Screen
FirstBlood B81 Crystal Transparent Wireless Mechanical Keyboard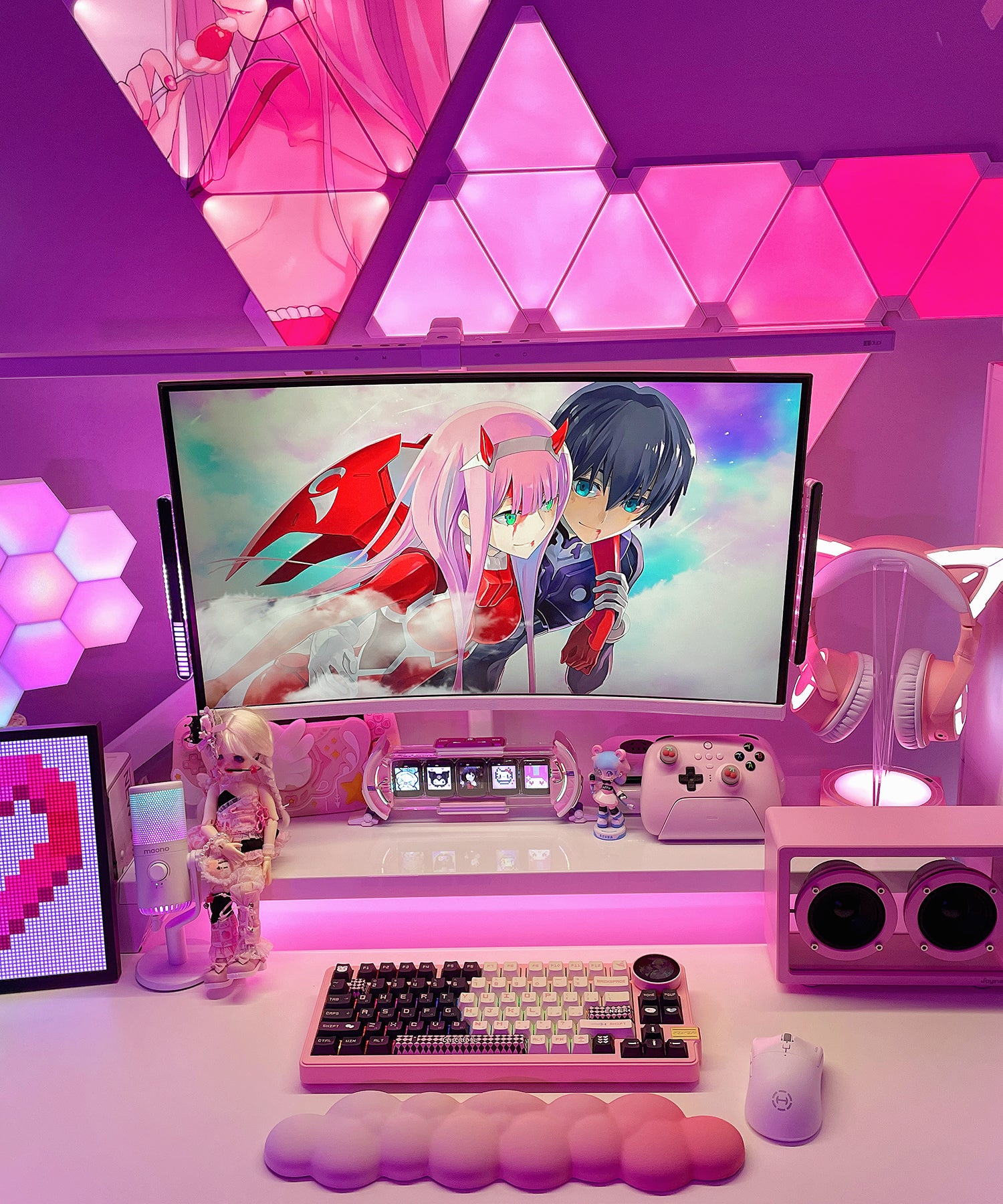 FEKER K75 Mechanical Keyboard with Multifunctional Knob Display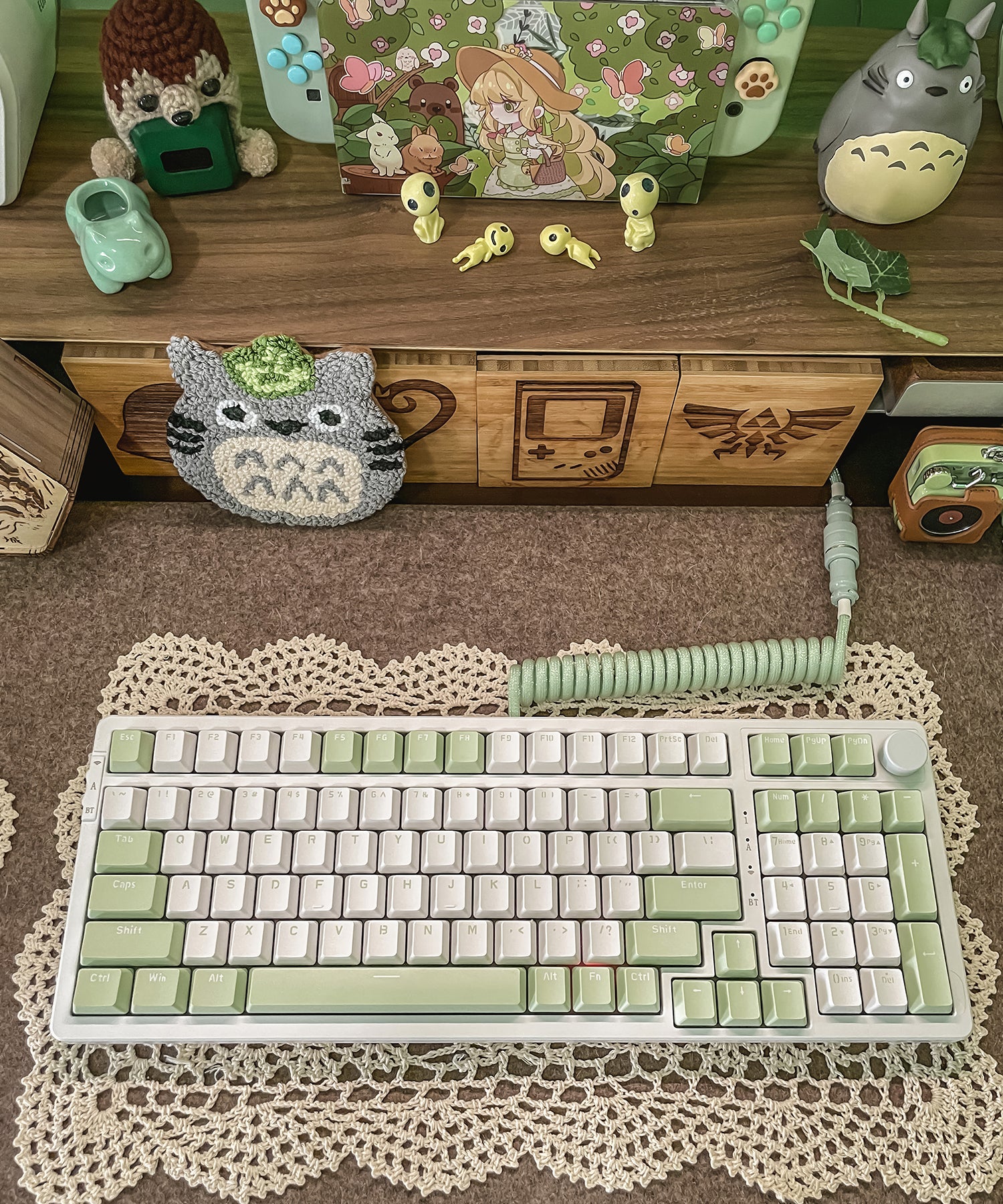 Ajazz AK992 Hot-swappable Mechanical Keyboard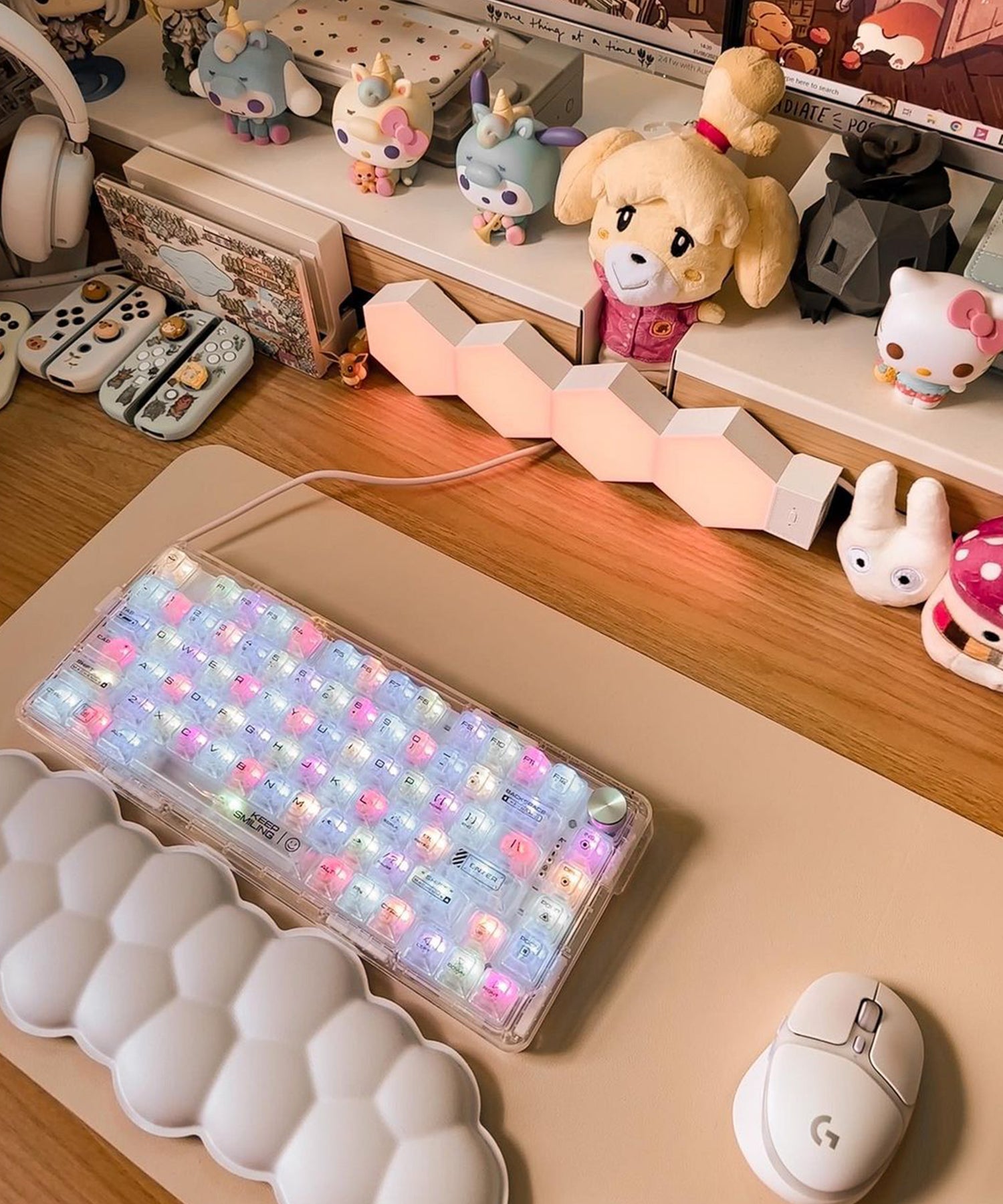 Machenike K500F-B81 RGB Clear Mechanical Keyboard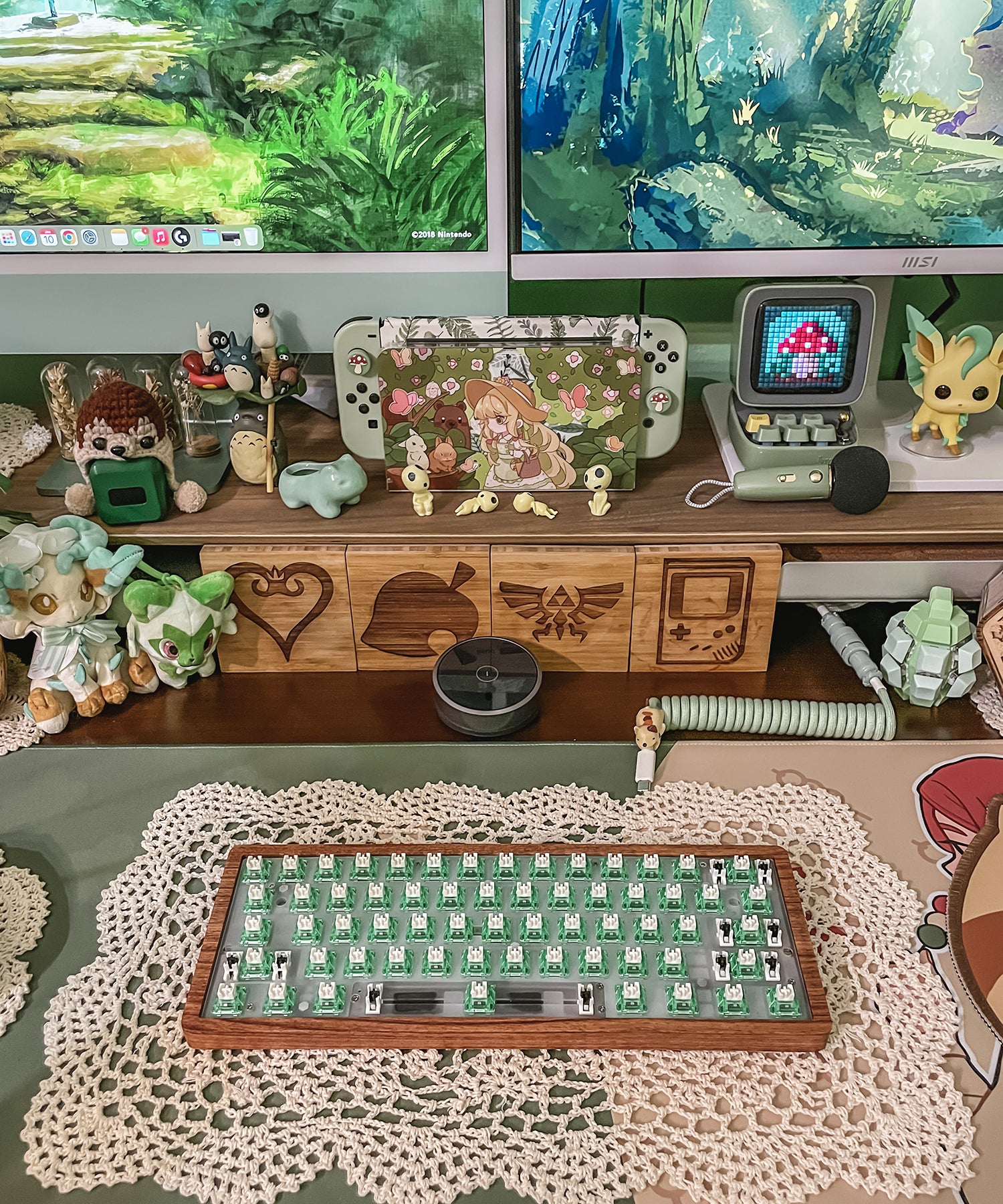 SKYLOONG GK61 Lite Gasket DIY Kit Wooden + Ajazz Diced Fruit Switch Set - Kiwi Switch