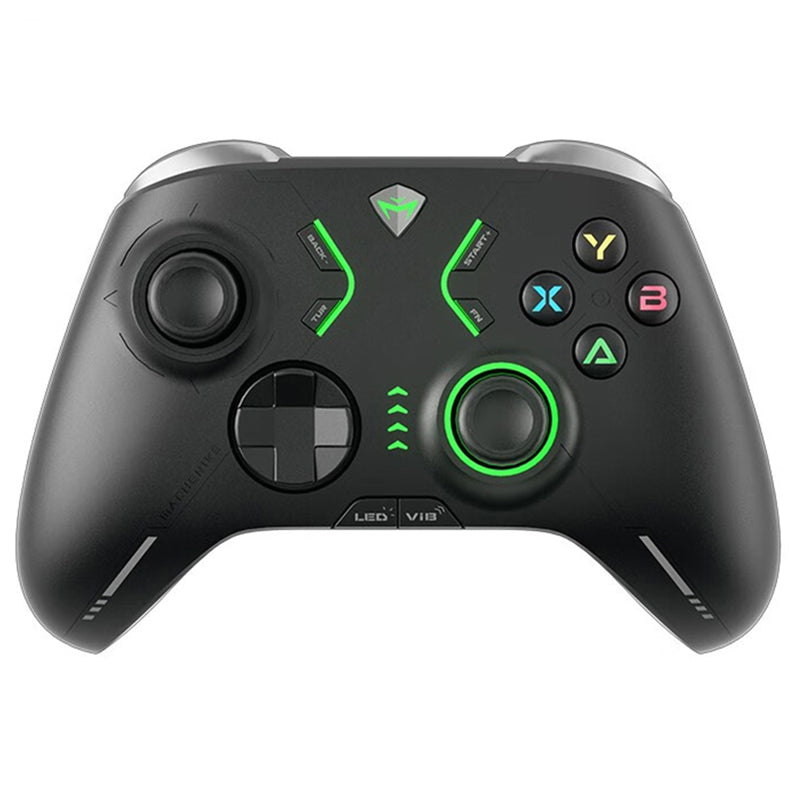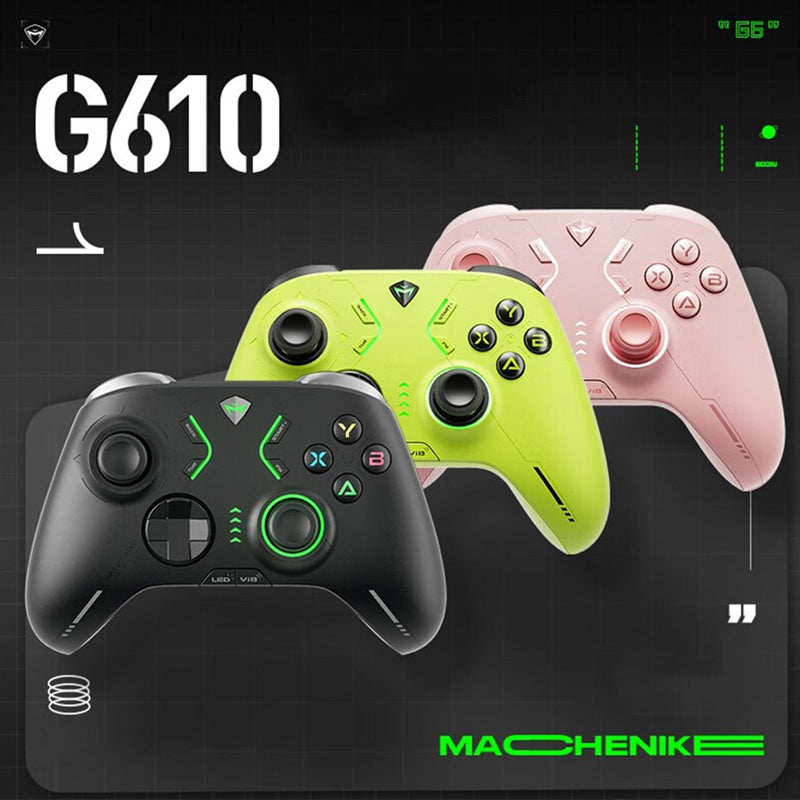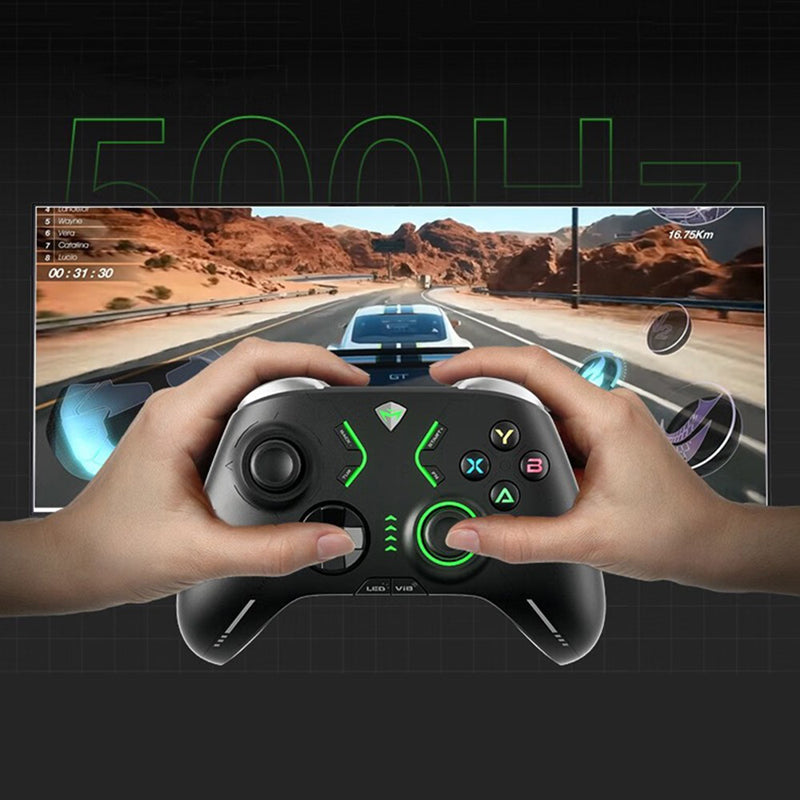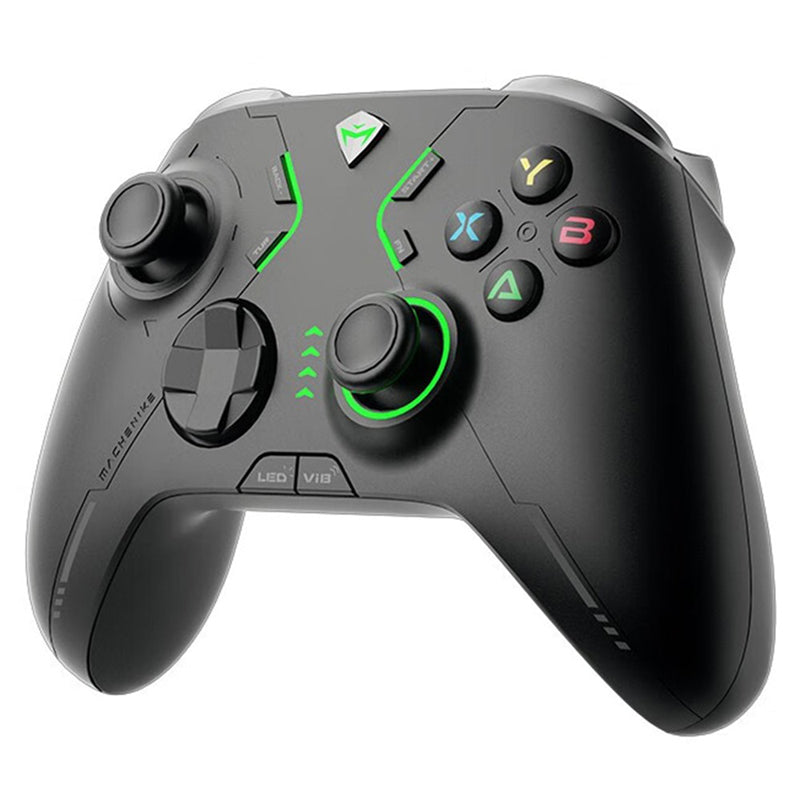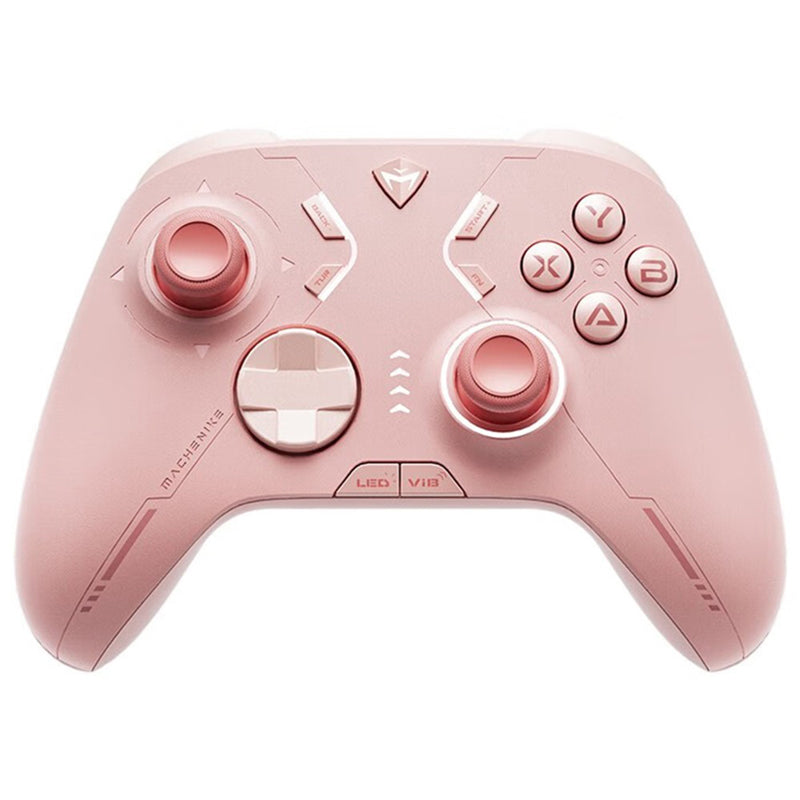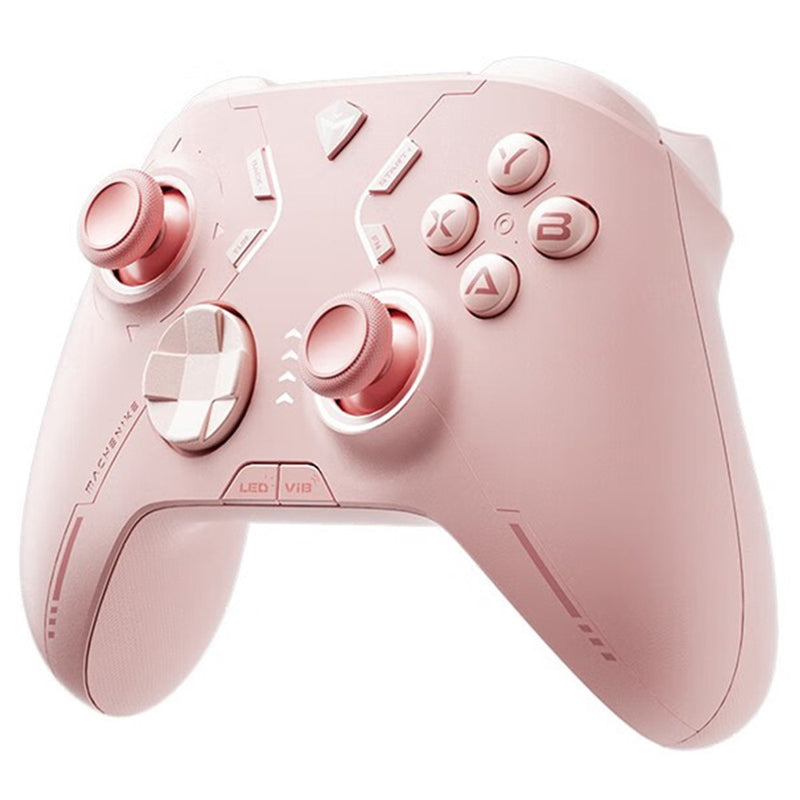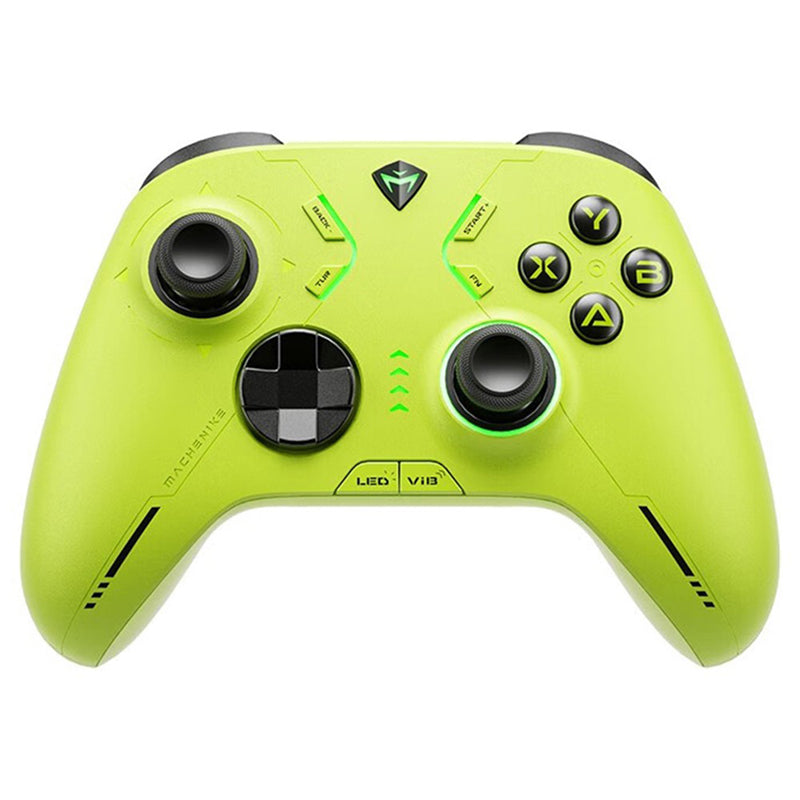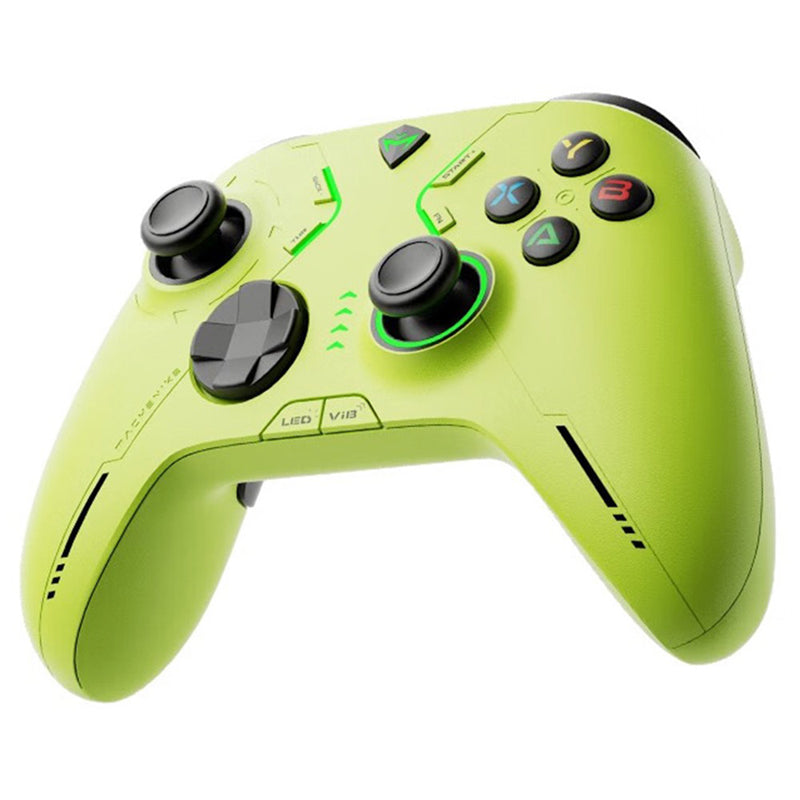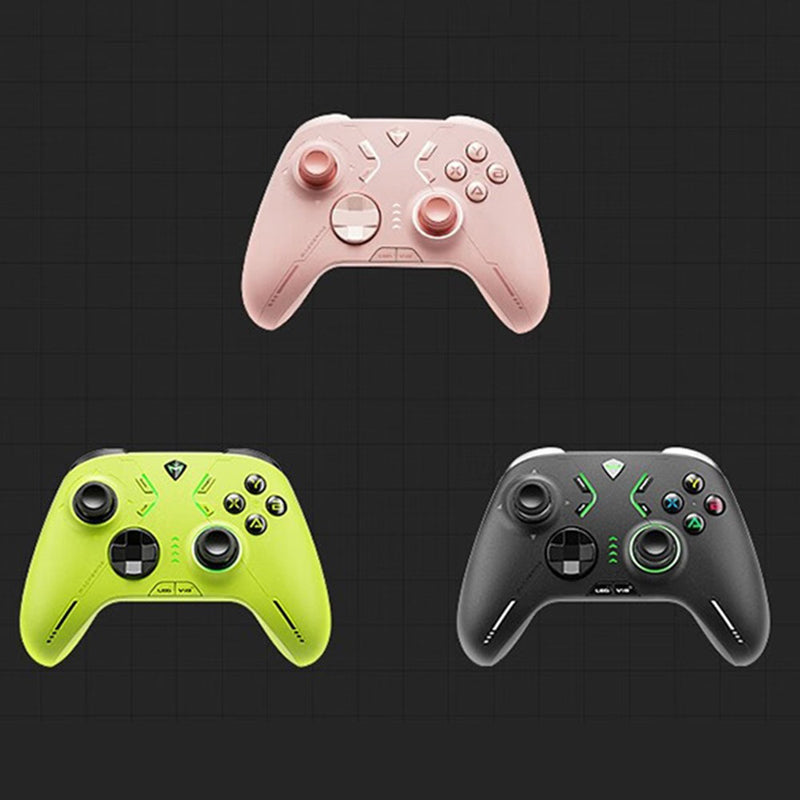 Machenike G610 Full Hall Effect Game Controller
The magnetic hall effect system enhances your gaming experience.
G610 elevates your gaming experience with its full Hall Effect system. It uses Hall Effect sensors in its analog sticks and triggers to provide unrivaled precision and responsiveness. The G610's analog stick uses advanced electromagnetic induction technology, which allows pixel-level micro-movement, preventing drift and unwanted movement in games.

This is especially helpful for gaining a competitive edge in FPS games. At the same time, the Hall effect trigger can detect micron-scale magnetic fields for smooth movement, ensuring the easy and accurate execution of every command. You'll feel the difference the moment you start gaming with the G610 Controller.

Advanced Configurations to Unleash Gaming Potential
We specifically upgrade the G610's D-pad with the Kailh switches, which are famous for their fast responsiveness, strong tactile feedback, and long lifespan.

Moreover, the G610 also supports the motion sensing feature to fully unleash the potential of the Hall Effect analog stick, resulting in an optimized FPS aiming experience. The combination of advanced configurations and state-of-the-art features makes the G610 an exceptional choice for any serious gamer.

Cross-Compatibility* for Seamless Gaming Across Devices
The Machenike G610 is compatible with various platforms, including but not limited to PC, Mac, Switch, iPhone, Android, Android TV, and even your car's multimedia system. This cross-compatibility makes the G610 an ideal choice for gamers who use multiple devices or want to switch between platforms seamlessly.

Keylinker-Proprietary Machenike Software
The G610 comes with the Machenike proprietary support software that allows you to customize your controller even further. You can program the back buttons to create your macros, adjust the sensitivity of the analog sticks and triggers, and set up different colors of the RGB lights on the controller to match your preferences. The support software is user-friendly and intuitive, making it easy to unlock your full potential as a gamer. With the ability to fine-tune every aspect of the controller to your liking, you can enjoy a personalized gaming experience that suits you in the best way.

Stylish and Ergonomic Design
The Machenike G5 Pro boasts a sleek and stylish design that is sure to impress. In addition to its stylish appearance, the G5 Pro is ergonomically designed for maximum comfort during long gaming sessions. The controller fits comfortably in your hands, providing a secure grip that minimizes hand fatigue and discomfort.
General

Brand: Machenike


Type: Game Controller


Model: G610

Specification

Analogs: Hall Effect Analogs


Triggers: Hall Effect Triggers


Buttons: Microswitch


Number of back buttons: 2 Buttons


NS One-Button Wake-Up: Yes


Motion Sensing Support: Yes


Specialty: Can be used as Mouse and TV Remote Control


RGB: Yes


Compatible With: PC, Mac, Switch, ios, iPad, Android, Steam, Car Multi-Media System.

Weight & Size

Product Weight: 0.234kg


Package Weight: 0.6kg


Product Size(L x W x H): 153*105*62mm

Package Contents

1 x Machenike G610


1 x User Manual
great controller
High quality game controller. The texture is very good and has a certain weight. The material should be ABS material, but it feels very comfortable to the touch, and there is a certain friction in the smoothness. I love so much.
As a professional gamer, precision and responsiveness are crucial. This controller delivers on both fronts, allowing me to perform at my best in esports competitions.
As a casual gamer, this controller is perfect for me. It's easy to use, and the wireless feature allows me to play from the comfort of my couch.
perfect game controller
Having used various controllers over the years, I can confidently say that this one is top-notch. The build quality is excellent, and it offers precise control.
The design of this controller is stunning. It's like a work of art! Playing games with it feels like an immersive experience, combining gaming and art.