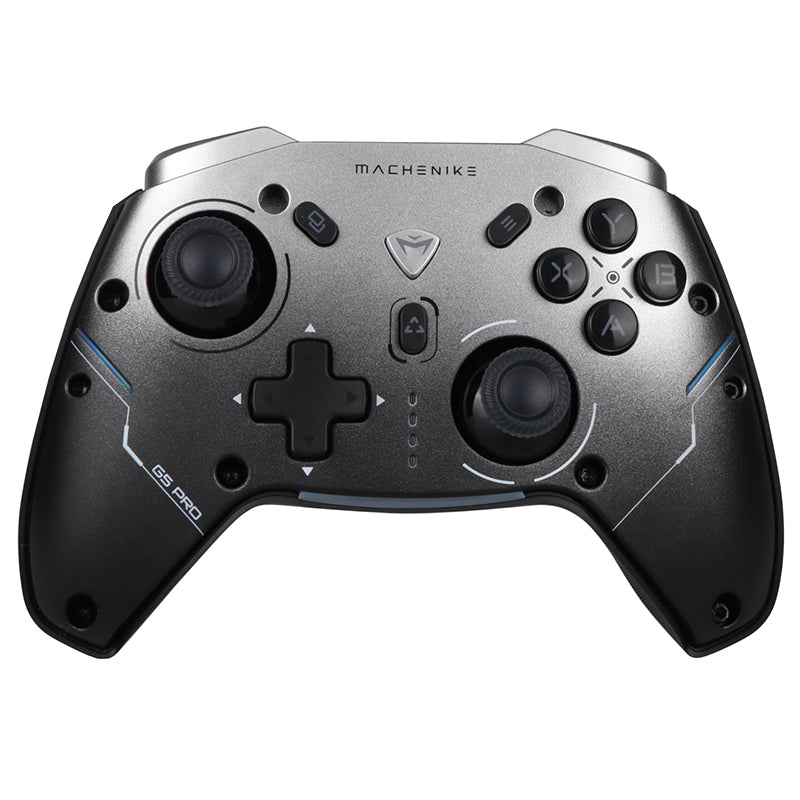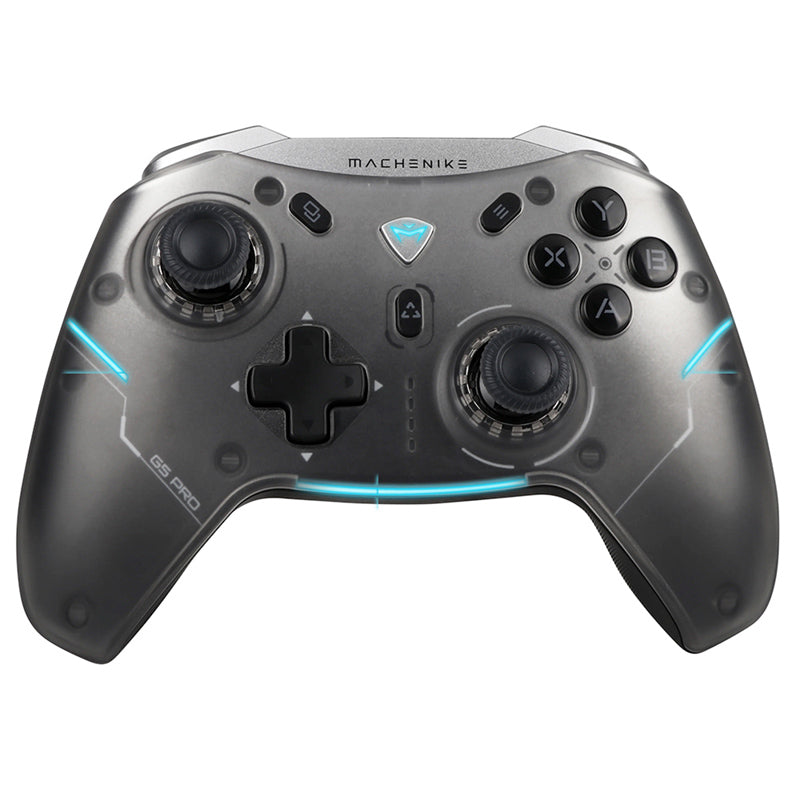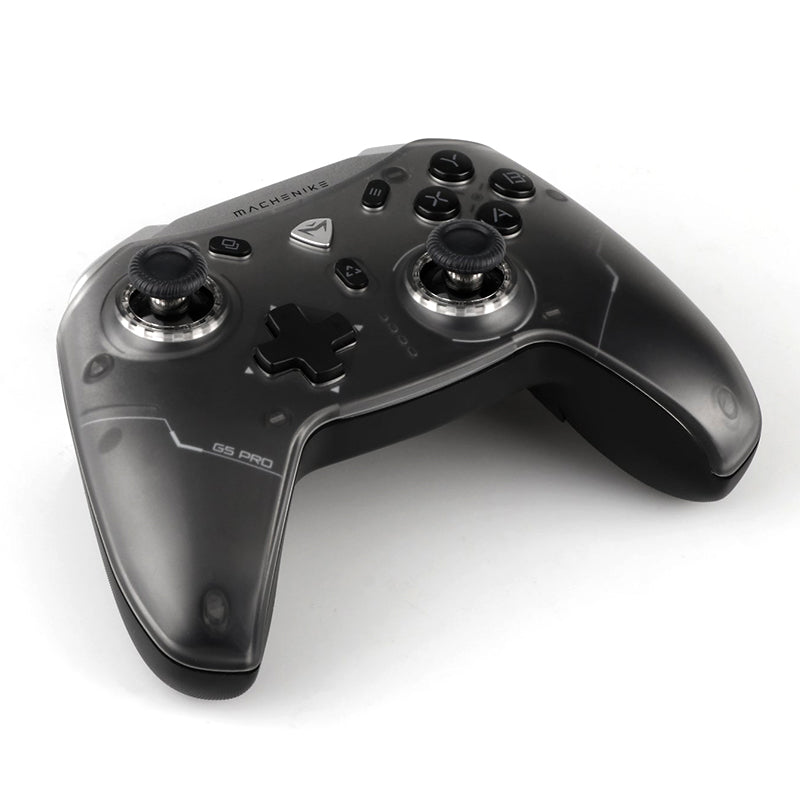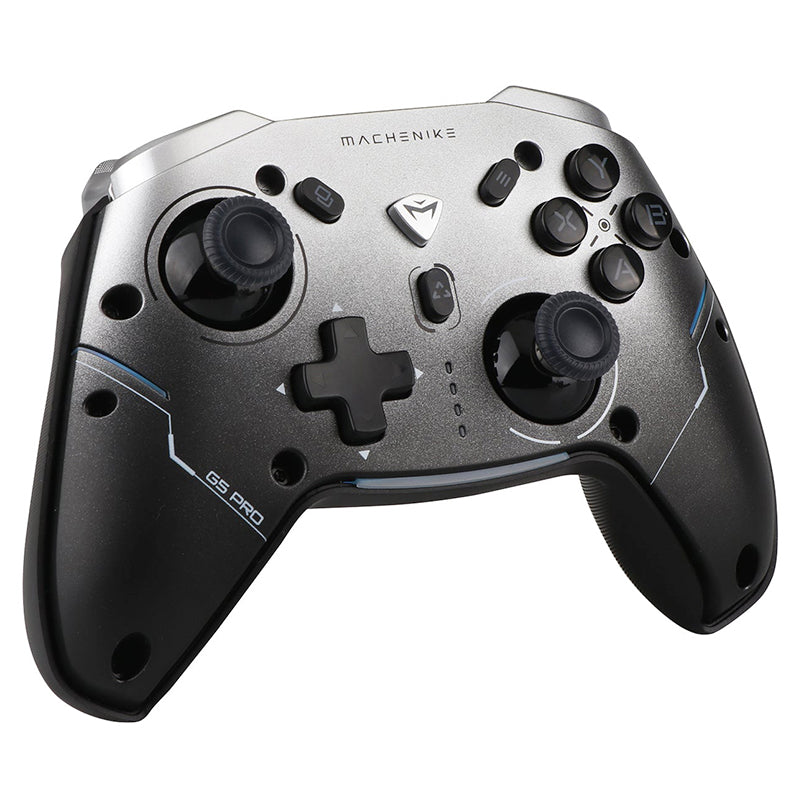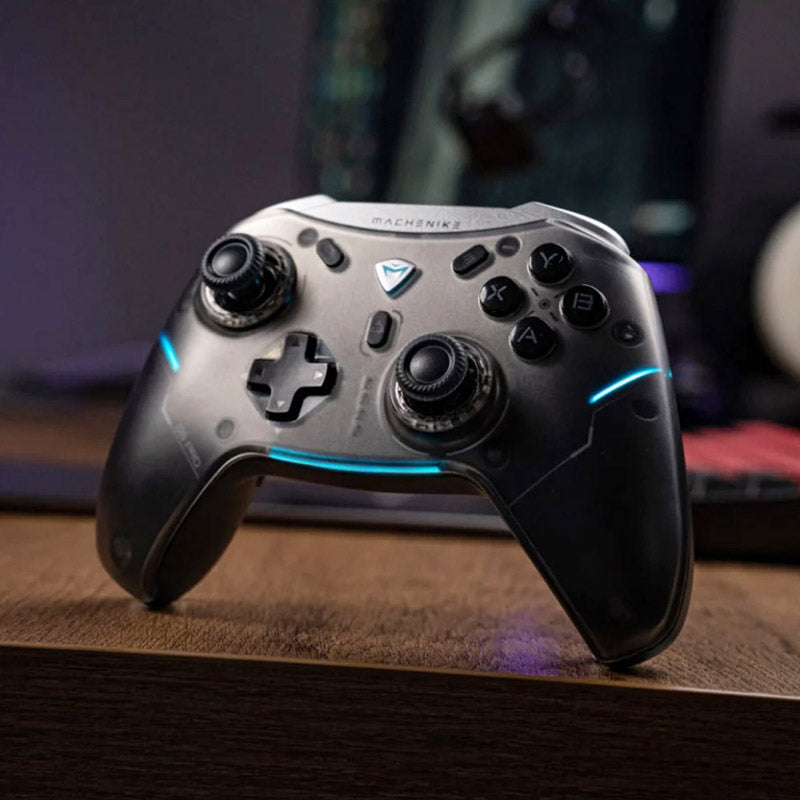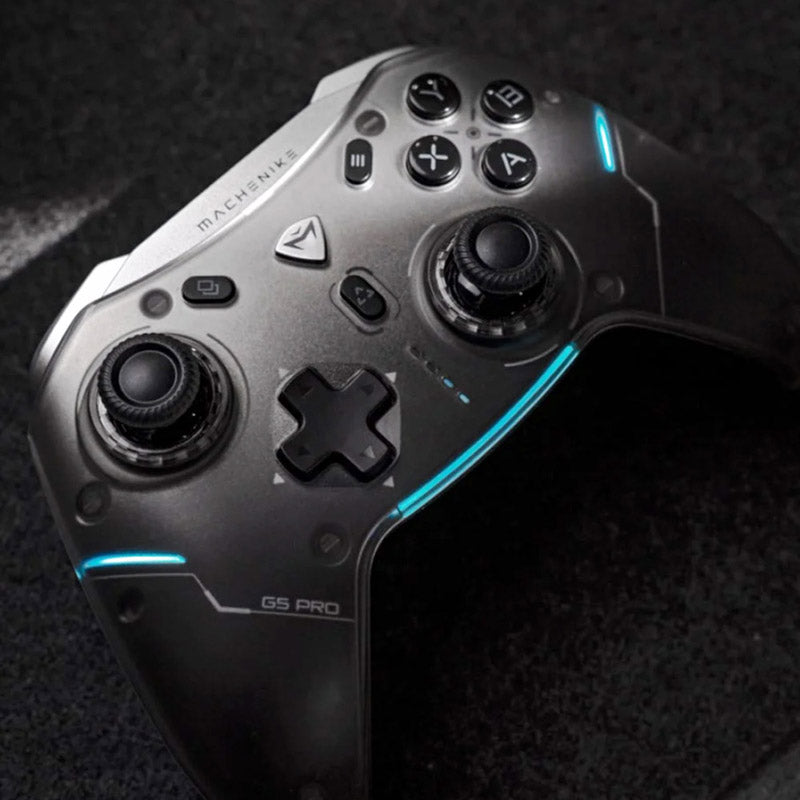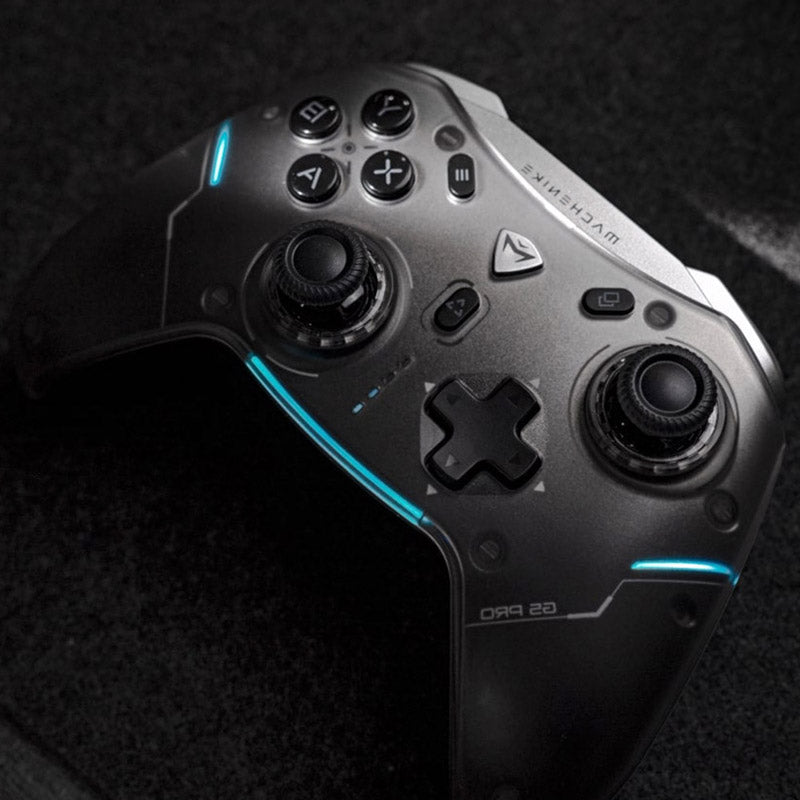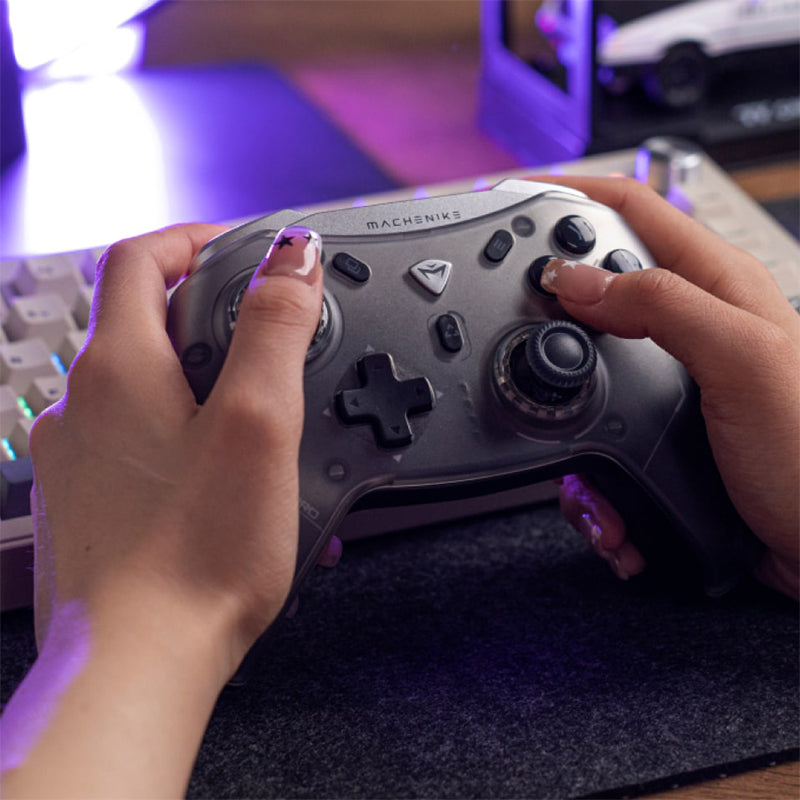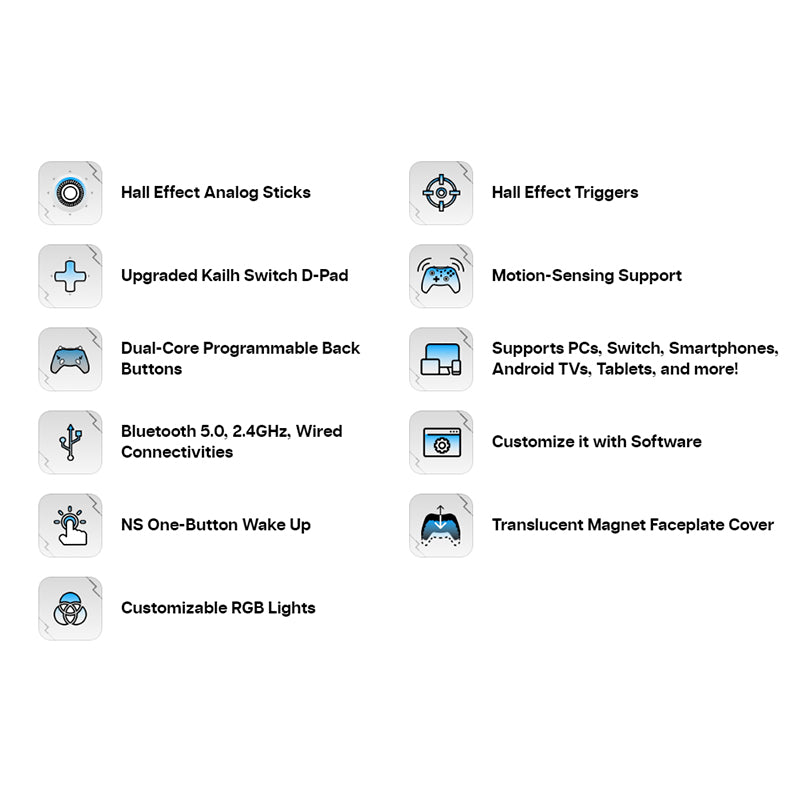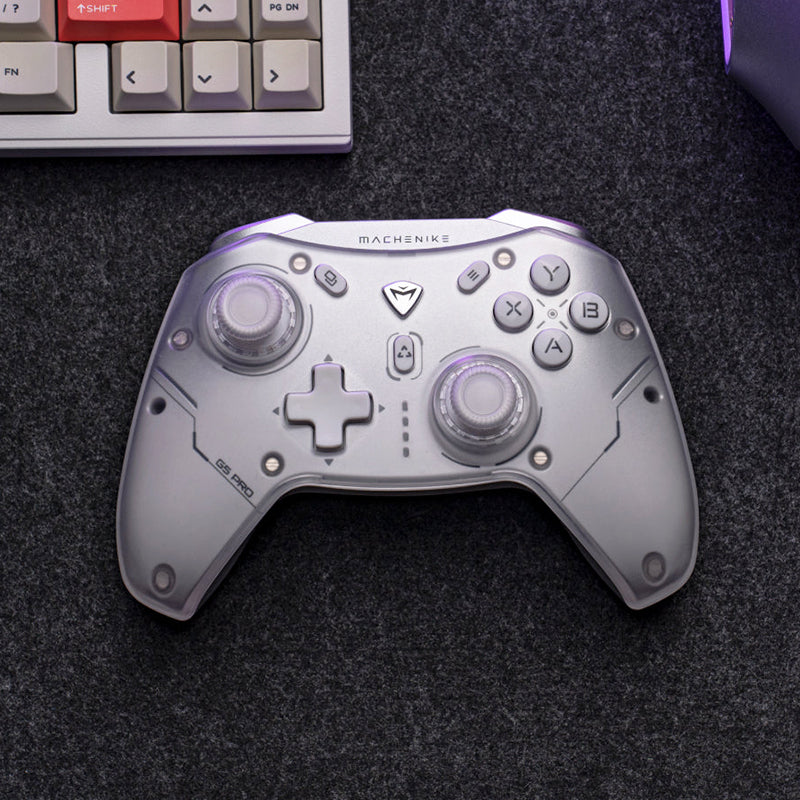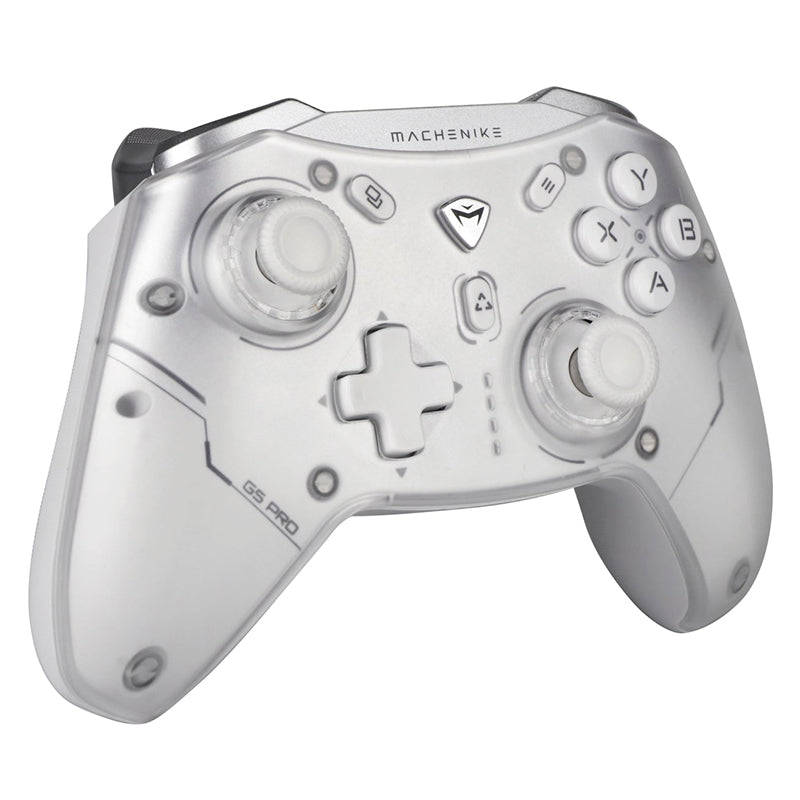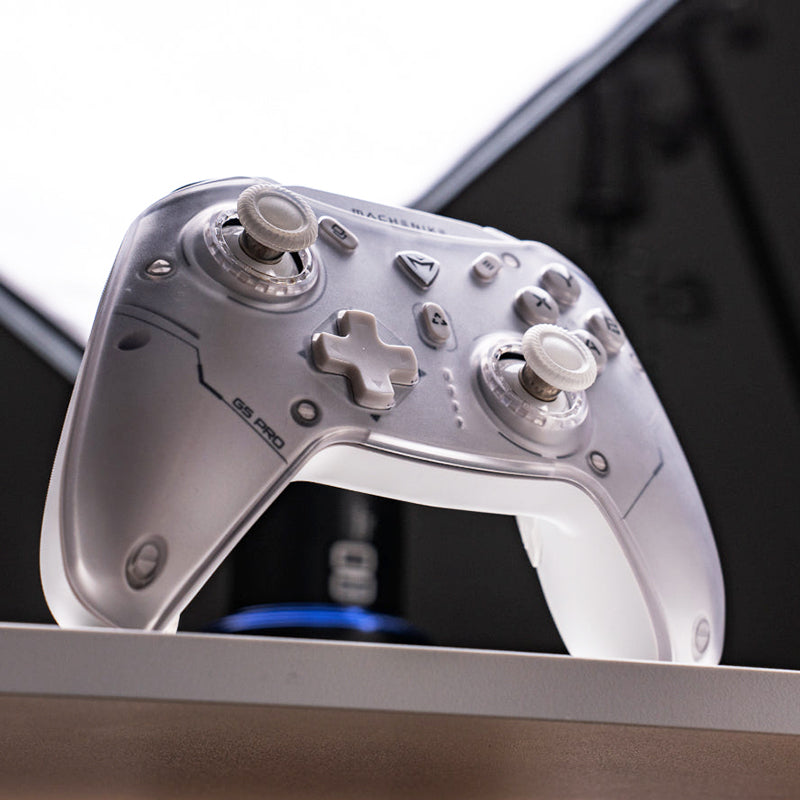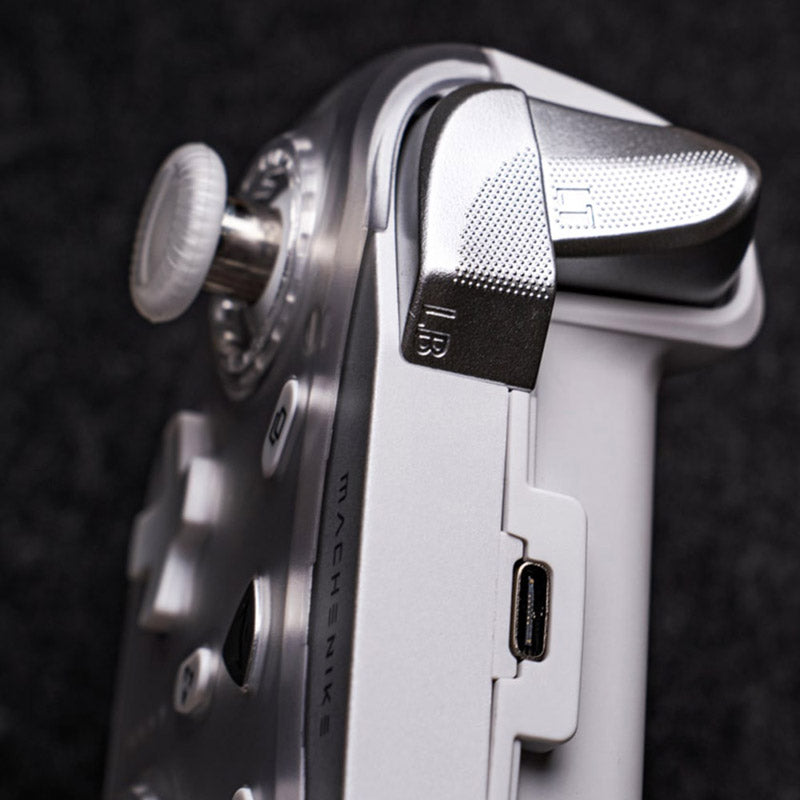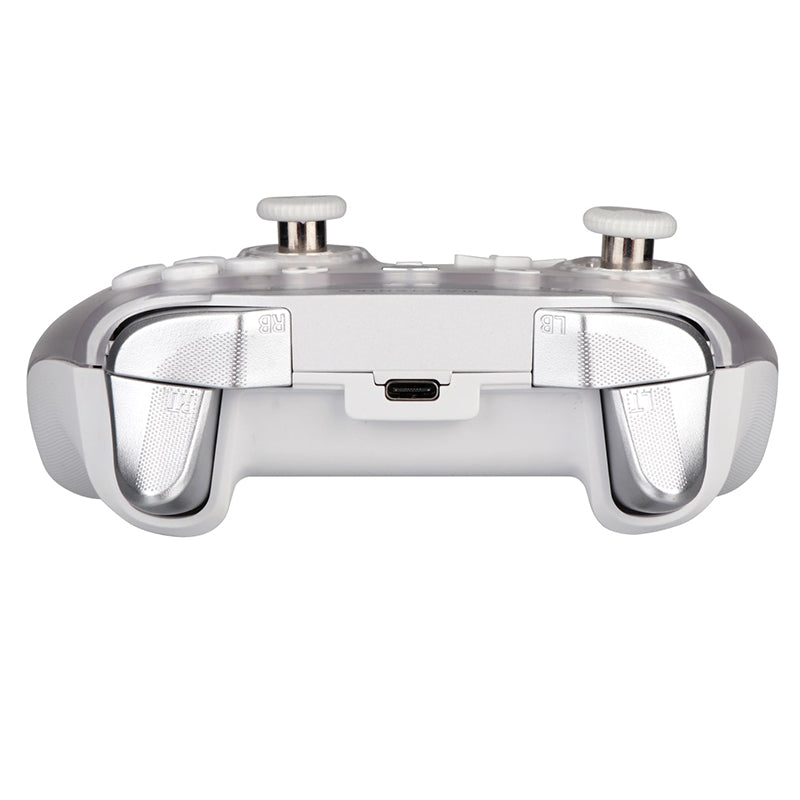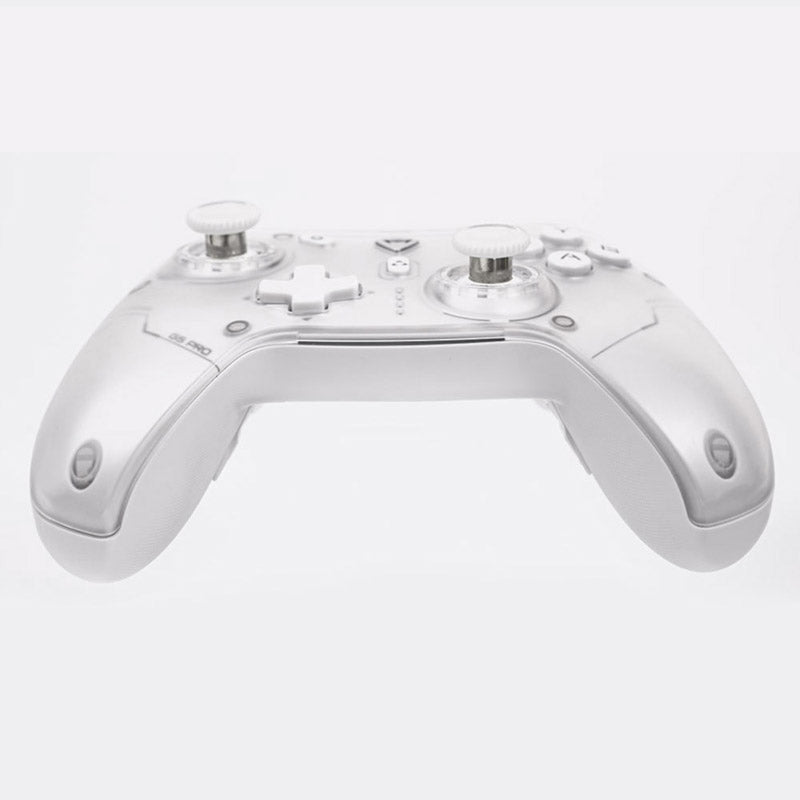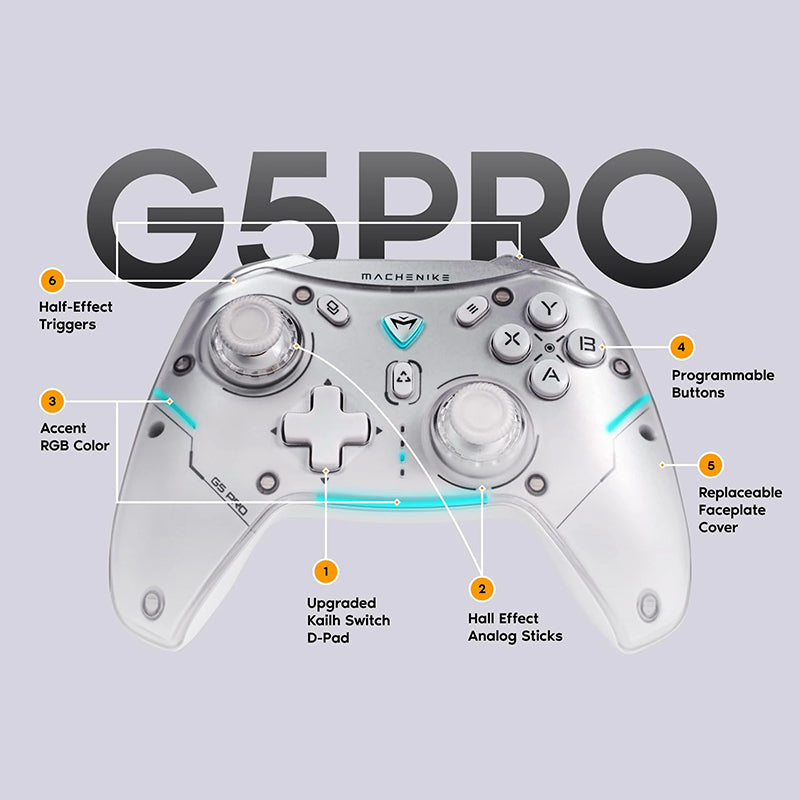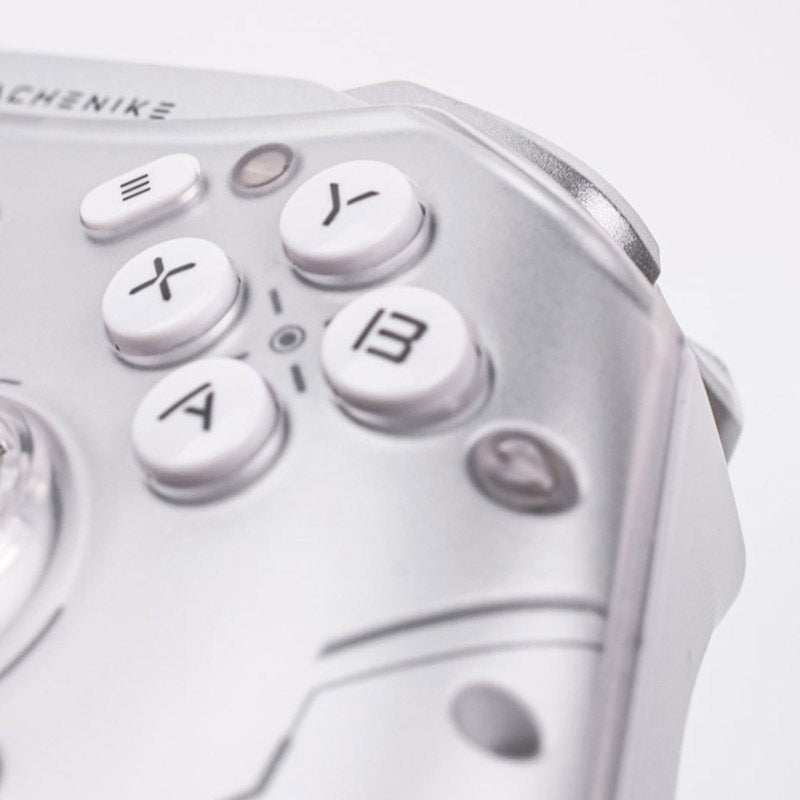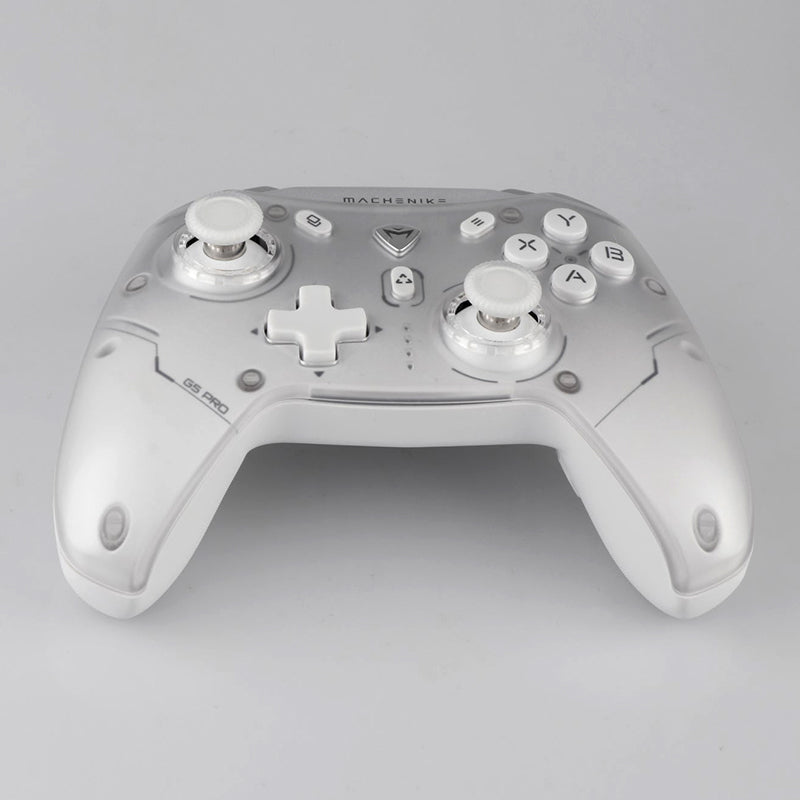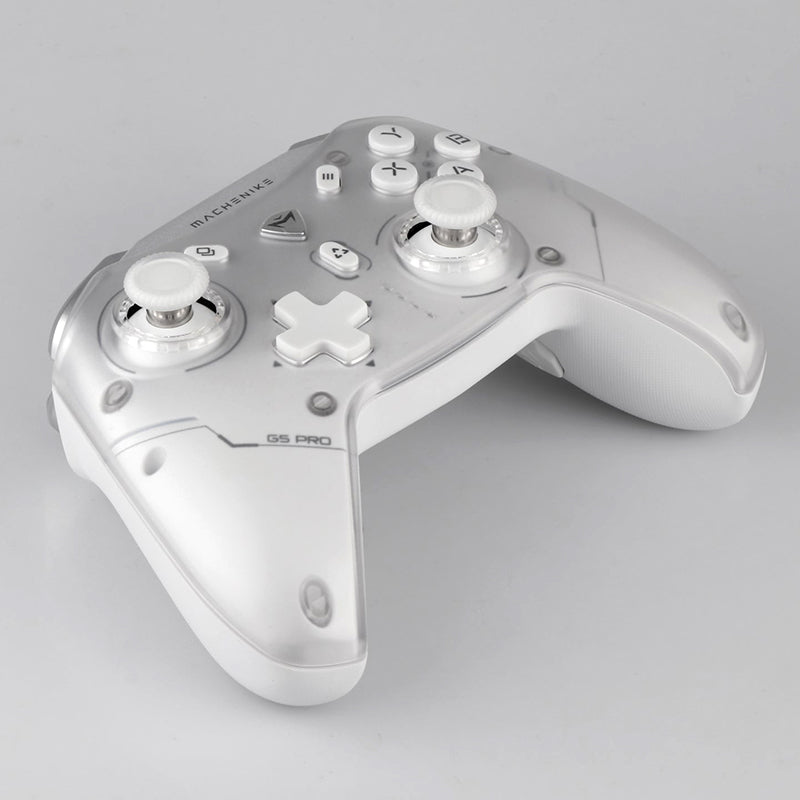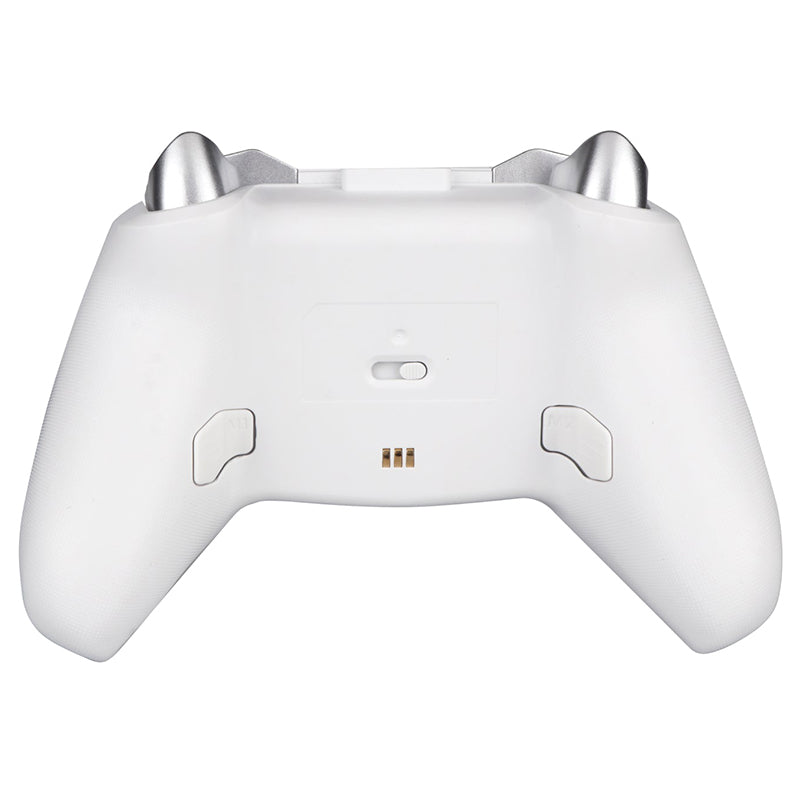 Machenike G5 PRO Full Hall Effect Game Controller
Designed to unlock your true gaming potential, the Machenike G5 PRO features advanced hall effect technology, delivering ultra-smooth and precise movements. It's time to unleash your full gaming prowess! 
Full Hall Effect System Enhances Your Gaming Experience
G5 Pro elevates your gaming experience with its full Hall Effect system. It uses Hall Effect sensors in its analog sticks and triggers to provide unrivaled precision and responsiveness. The G5 Pro's analog stick uses advanced electromagnetic induction technology, which allows pixel-level micro-movement, preventing drift and unwanted movement in games.
This is especially helpful for gaining a competitive edge in FPS games. At the same time, the Hall effect trigger can detect micron-scale magnetic fields for smooth movement, ensuring the easy and accurate execution of every command. You'll feel the difference the moment you start gaming with the G5 Pro Controller.
Customization for Ultimate Control
Customization is a crucial aspect of gaming, and the G5 Pro delivers in this regard as well. With customizable dead zones, you can fine-tune your controller to match your preferences and playstyle, enabling every movement to be detected and translated into precise actions on the screen. Now you can achieve a game-changing moment in games where greater control is needed over your gaming experience.
Built to Last for Consistent Performance
Aside from precision and customization options, the G5 Pro is built to last. Traditional potentiometer-based analog sticks and triggers wear down quickly over time, resulting in decreased accuracy and responsiveness. However, the G5 Pro's full Hall Effect system accurately detects changes in magnetic fields without requiring any mechanical contact. This guarantees consistent performance over the long term. You can game with confidence, knowing that your controller will always perform at its best.
Advanced Configurations to Unleash Gaming Potential
We specifically upgrade the G5 Pro's D-pad with the Kailh switches, which are famous for their fast responsiveness, strong tactile feedback, and long lifespan. The 0.07cm actuation travel distance and lifespan of up to 5 million clicks ensure a smooth and precise game ing experience with faster movement in the game. On top of it, the G5 Pro comes with two elite back buttons that can be programmed using Machenike G5 Pro proprietary software to create your own macros. With a simple one-click of the back button, up to 46-hit combo actions can be executed with ease, giving you an edge over your opponents.
 
Moreover, the G5 Pro also supports the motion sensing feature to fully unleash the potential of the Hall Effect analog stick, resulting in an optimized FPS aiming experience. The combination of advanced configurations and state-of-the-art features makes the G5 Pro an exceptional choice for any serious gamer.
Cross-Compatibility* for Seamless Gaming Across Devices
The Machenike G5 Pro is compatible with various platforms, including but not limited to PC, Mac, Switch, iPhone, Android, Android TV, and even your car's multimedia system. This cross-compatibility makes the G5 Pro an ideal choice for gamers who use multiple devices or want to switch between platforms seamlessly.
Wired or Wireless, All Your Choice
The Machenike G5 Pro provides multiple connectivity options to meet your needs. With Bluetooth 5.0, 2.4GHz, and wired connections available, you can easily switch between devices or choose the connection method that works best for you. Whether you are using a desktop computer, laptop, or gaming console, the G5 Pro has got you covered with its versatile connectivity options.
Proprietary Machenike Software
The G5 Pro comes with the Machenike proprietary support software that allows you to customize your controller even further. You can program the back buttons to create your macros, adjust the sensitivity of the analog sticks and triggers, and set up different colors of the RGB lights on the controller to match your preferences. The support software is user-friendly and intuitive, making it easy to unlock your full potential as a gamer. With the ability to fine-tune every aspect of the controller to your liking, you can enjoy a personalized gaming experience that suits you in the best way.
Stylish and Ergonomic Design
The Machenike G5 Pro boasts a sleek and stylish design that is sure to impress. The translucent faceplate cover comes in gradient colors, adding a cool aesthetic to the controller. The faceplate cover is also magnetically attached, making it easy to switch out and customize the look of your controller. The controller also features customizable RGB lighting, allowing you to add a personal touch to your gaming experience.
In addition to its stylish appearance, the G5 Pro is ergonomically designed for maximum comfort during long gaming sessions. The controller fits comfortably in your hands, providing a secure grip that minimizes hand fatigue and discomfort.
General

Brand: Machenike


Type: Game Controller


Model: G5 Pro


Color: Black, White

Specification

Analogs: Hall Effect Analogs


Triggers: Hall Effect Triggers


Buttons: Microswitch


Number of back buttons: 2 Buttons


NS One-Button Wake-Up: Yes


Motion Sensing Support: Yes


Specialty: Can be used as Mouse and TV Remote Control


RGB: Yes


Compatible with: PC, Mac, Switch, ios, iPad, Android, Steam, Car Multi-Media System, and more...

Weight & Size

Product Weight: 0.229kg


Package Weight: 0.6kg


Product Size(L x W x H): 15.9*11.1*5.8cm

Package Contents

1 x G5 PRO Game Controller


1 x User Manual
Great controller
Love the clicky buttons, the texture of the plastic and the overall build quality
The design of the handle is very user-friendly, which fits the gripping habit of the human hand, and you will not feel tired after long-term use. The design of mechanical elements all set off its unique tough style, full of power. The use of this handle is also very sensitive, and the key position of the handle is set reasonably, which makes it smoother and more accurate when I perform quick operations. The vibration feedback of G5PRO is also very good. Every time you hit, shoot or run, there will be different feedback, providing an immersive gaming experience. In addition, I was also impressed by the durability and power performance of this handle. After a long time of use, the handle still runs smoothly without any problems. Long battery life and convenient charging can always provide an uninterrupted gaming experience at critical moments. Overall, this handle not only has an elegant design and a comfortable feel to use, but also has excellent compatibility, clever vibration feedback, and excellent durability. It is an indispensable good companion for anyone who likes games.
The intuitive software accompanying the controller enables easy customization of button mappings, sensitivity adjustments, and more.
Recommended, definitely worth the money!
Plug-and-play functionality makes setup quick and easy, compatible with various platforms.
Wireless connectivity provides freedom of movement without compromising responsiveness.
Setup Ideas From Customers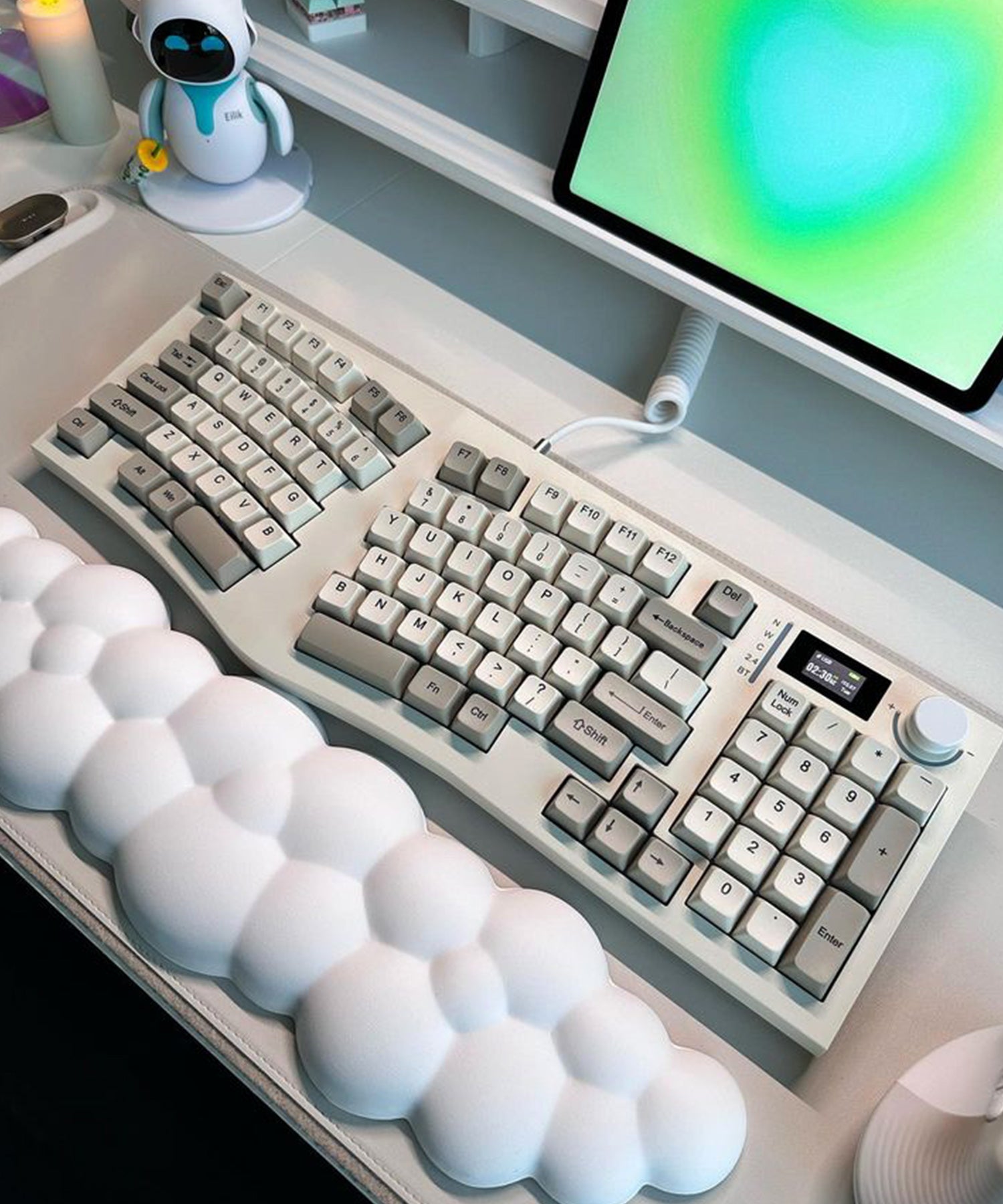 FEKER Alice98 Wireless Mechanical Keyboard With LED Screen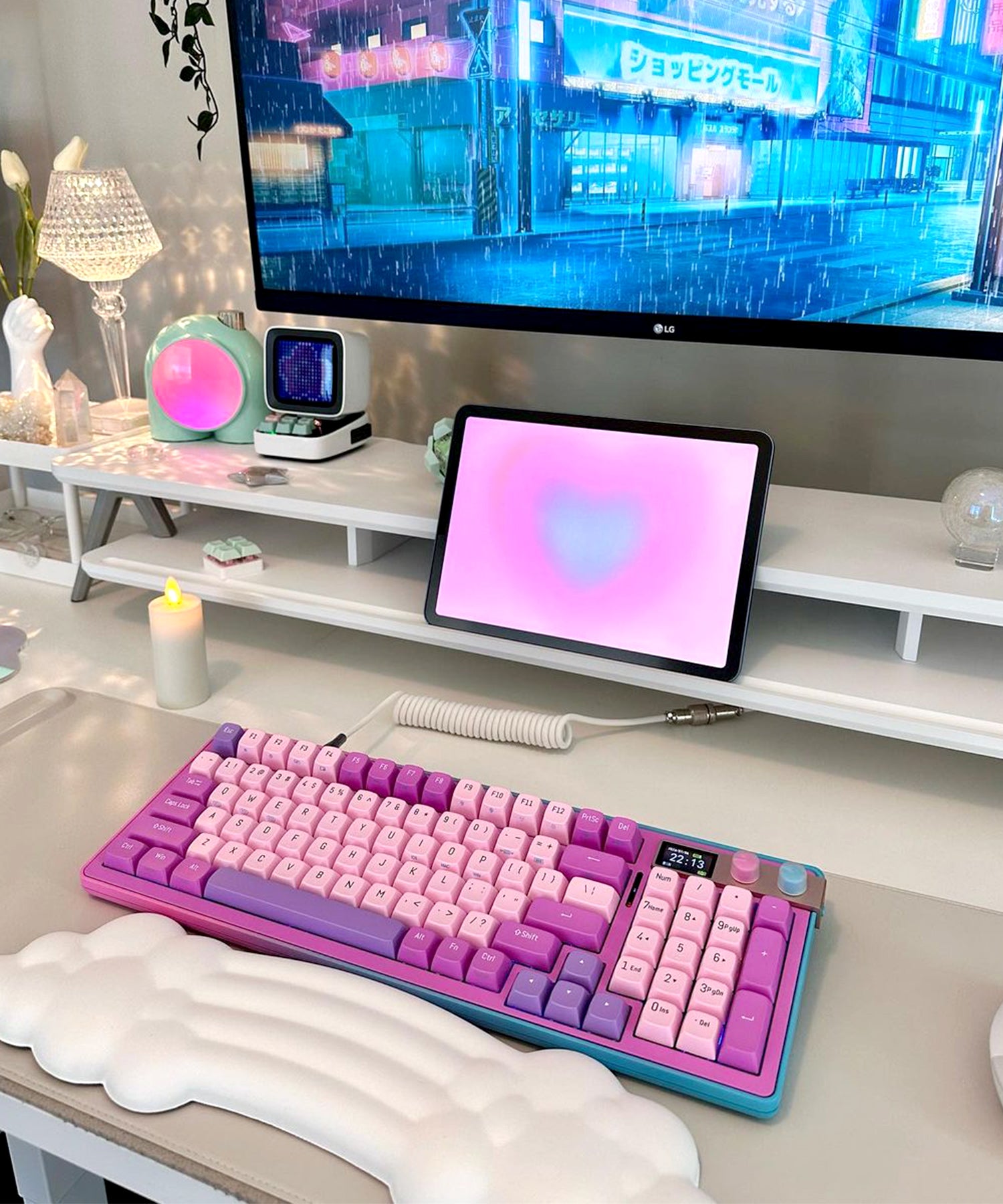 FOPATO H98 Love & Salvation Wireless Mechanical Keyboard With TFT Screen
FirstBlood B81 Crystal Transparent Wireless Mechanical Keyboard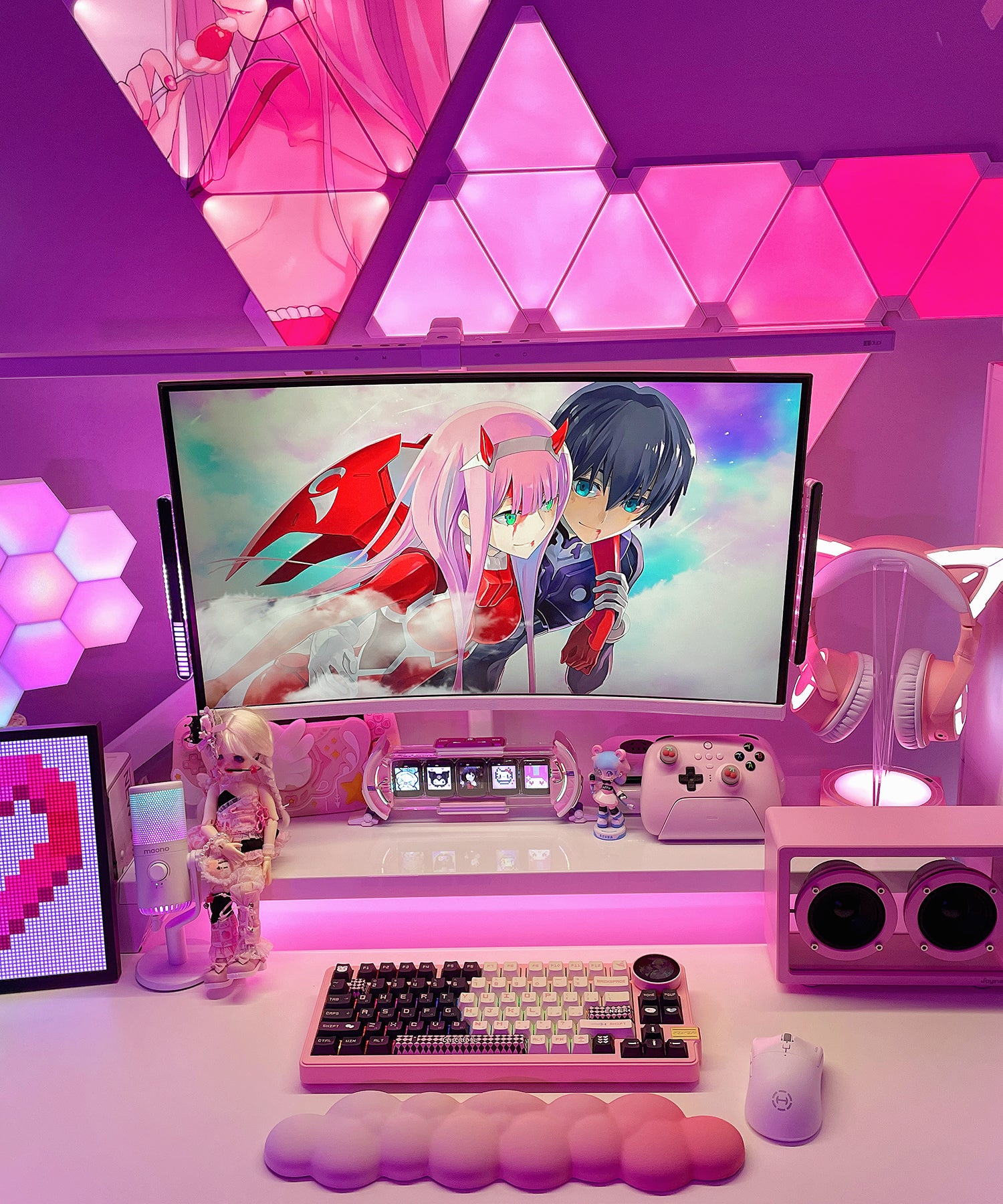 FEKER K75 Mechanical Keyboard with Multifunctional Knob Display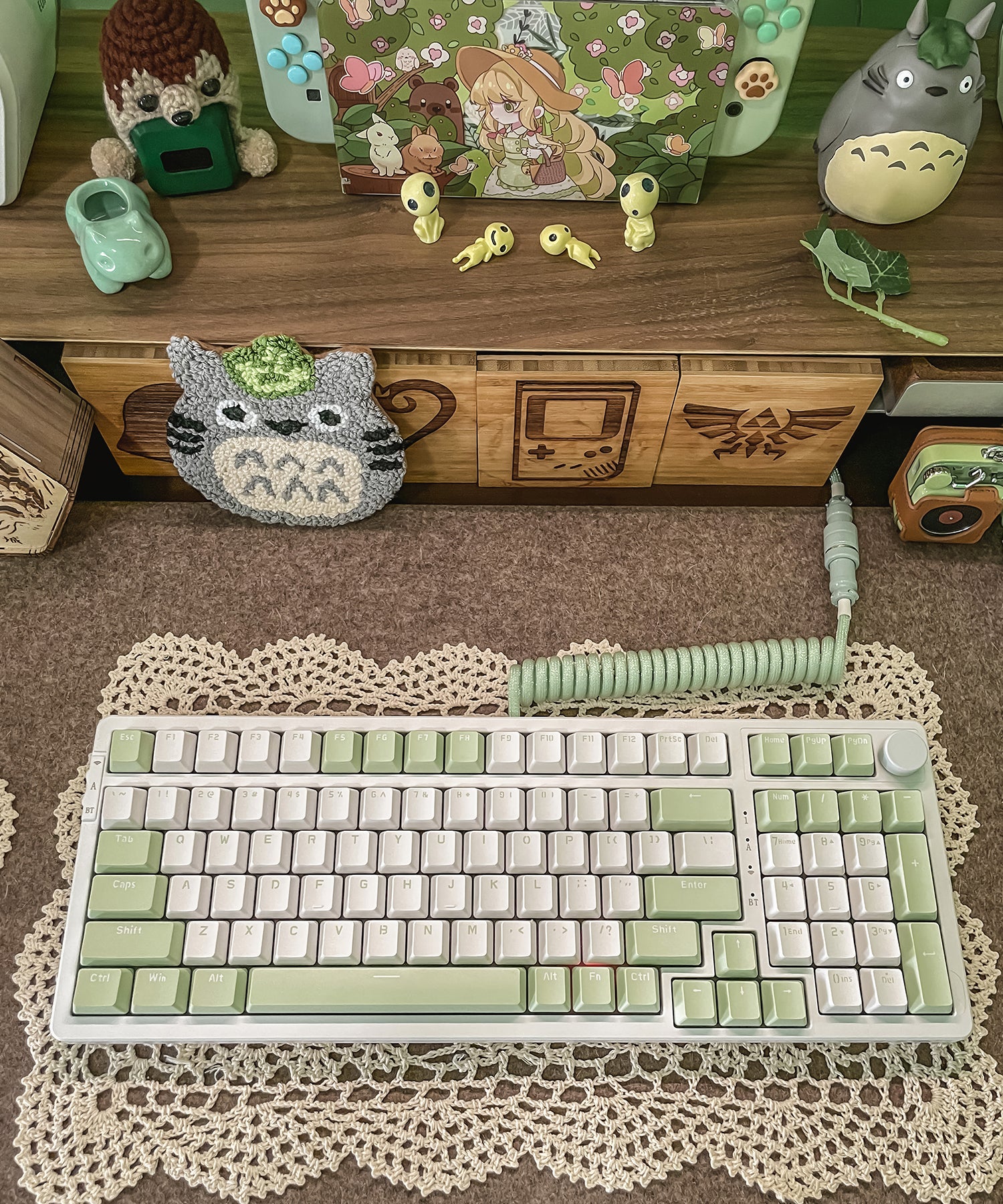 Ajazz AK992 Hot-swappable Mechanical Keyboard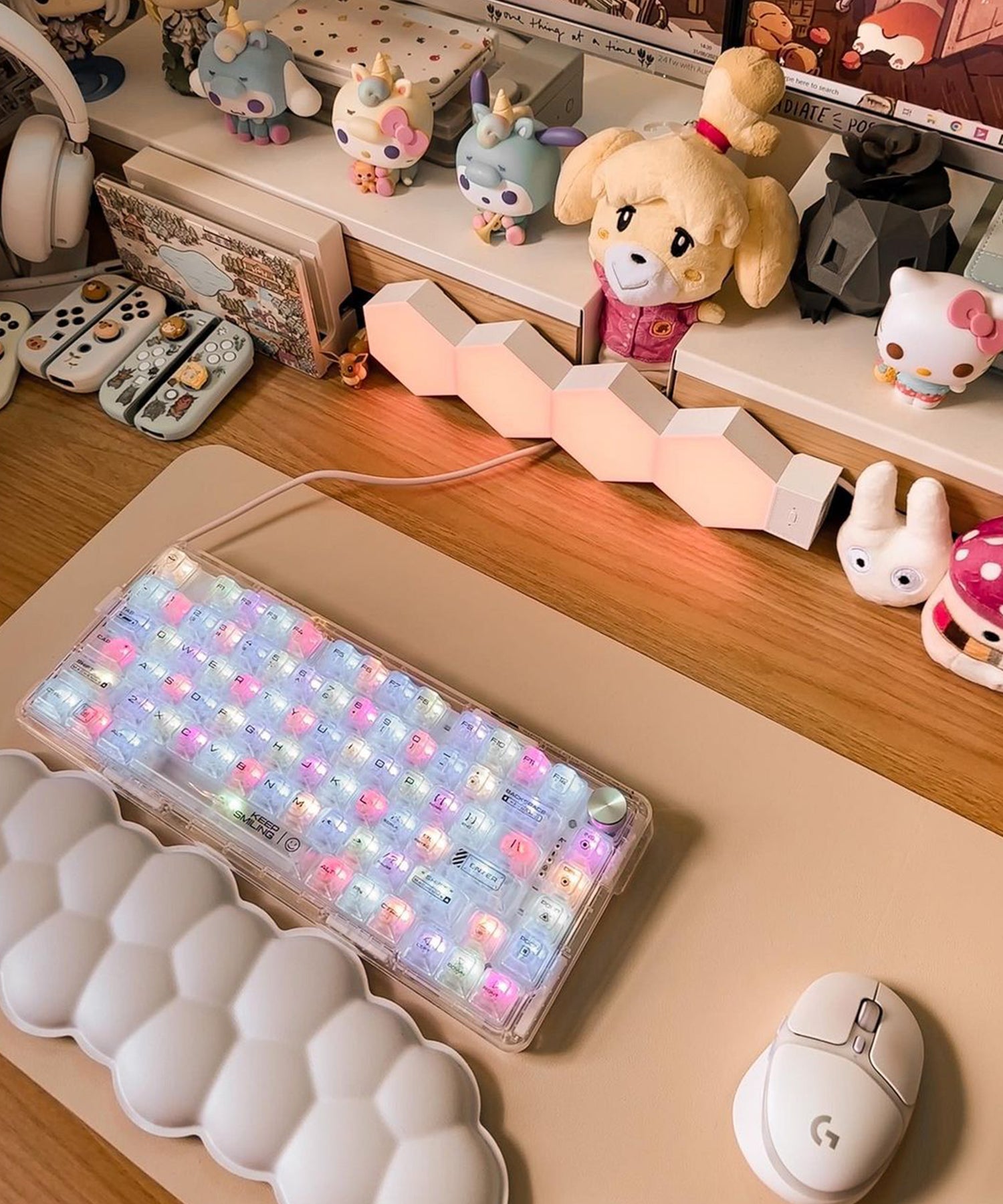 Machenike K500F-B81 RGB Clear Mechanical Keyboard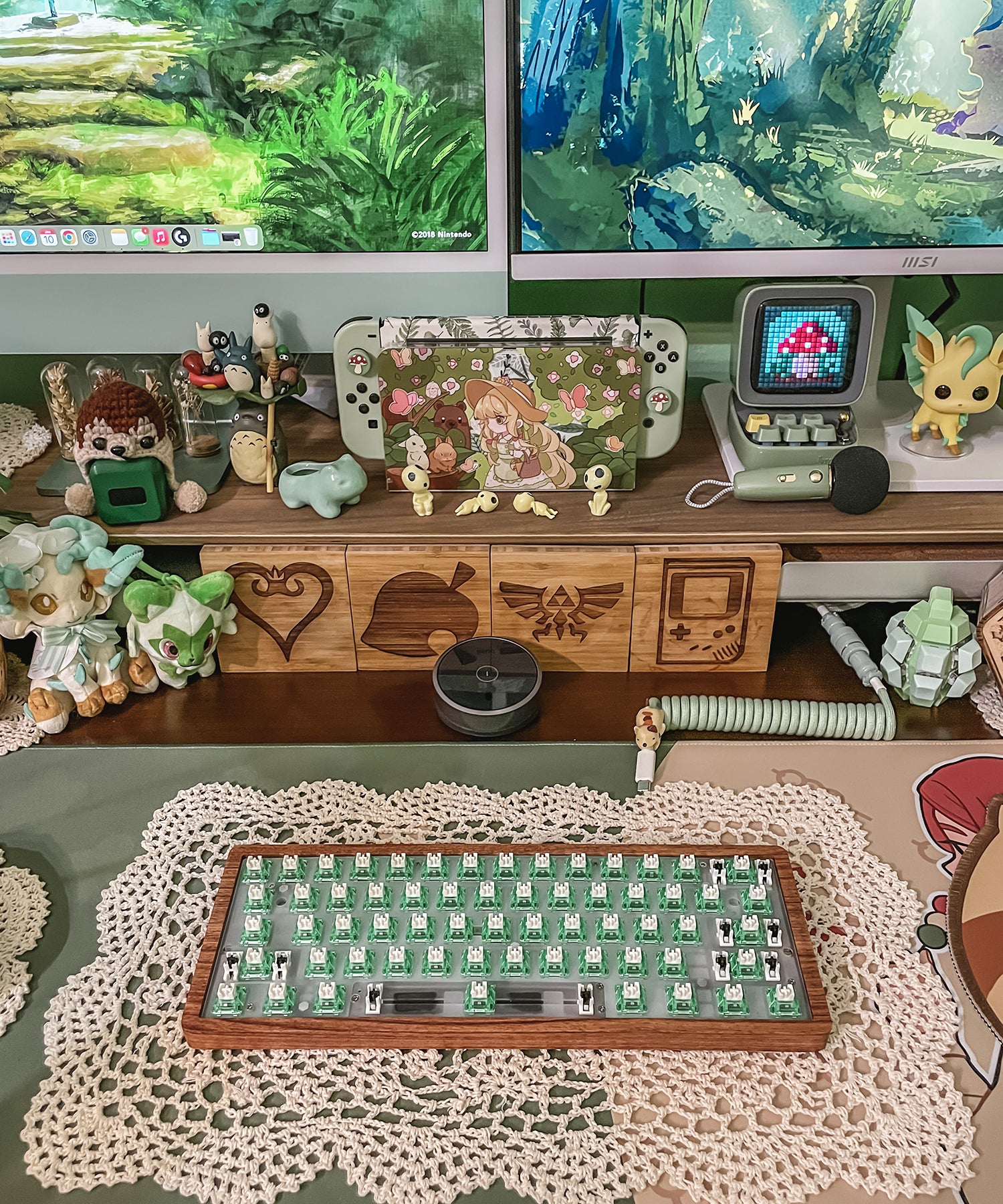 SKYLOONG GK61 Lite Gasket DIY Kit Wooden + Ajazz Diced Fruit Switch Set - Kiwi Switch