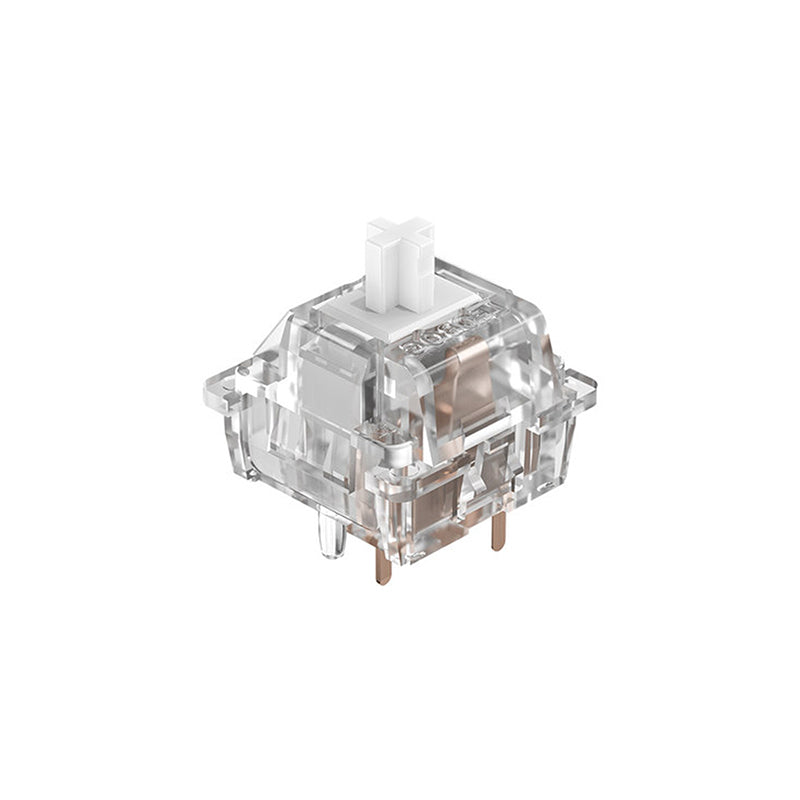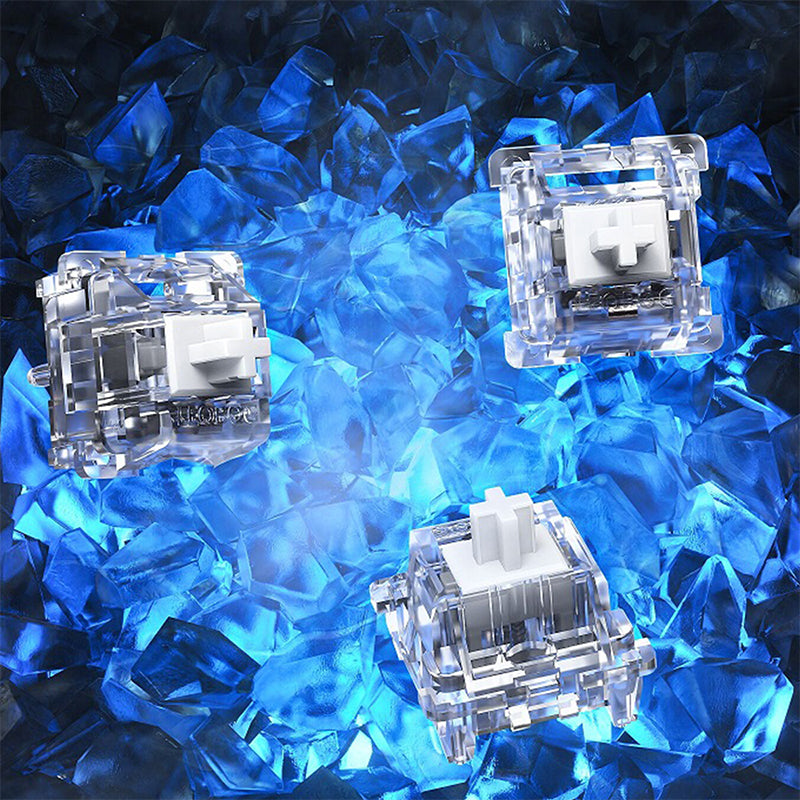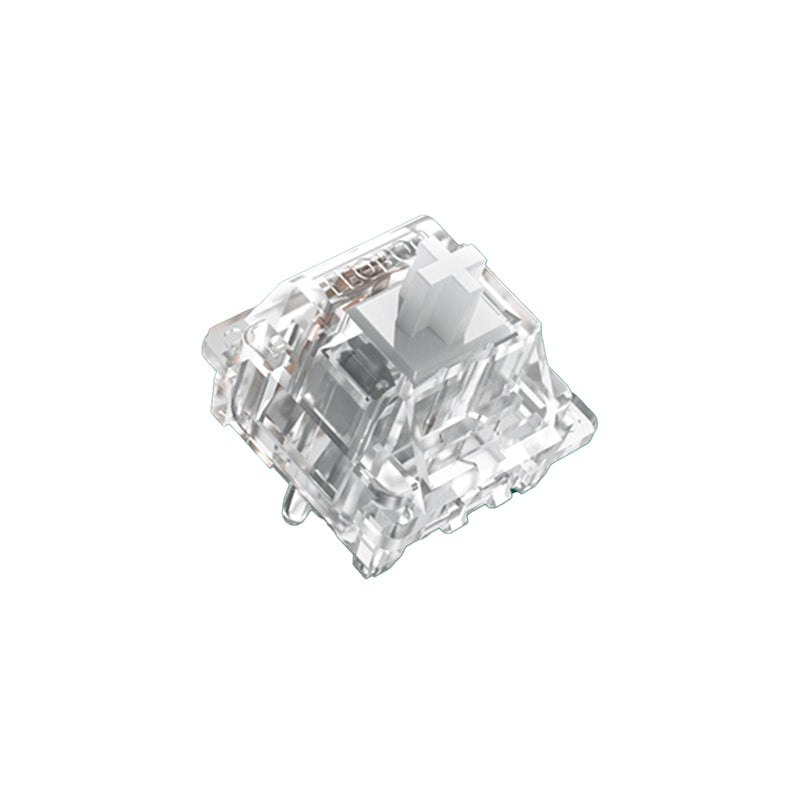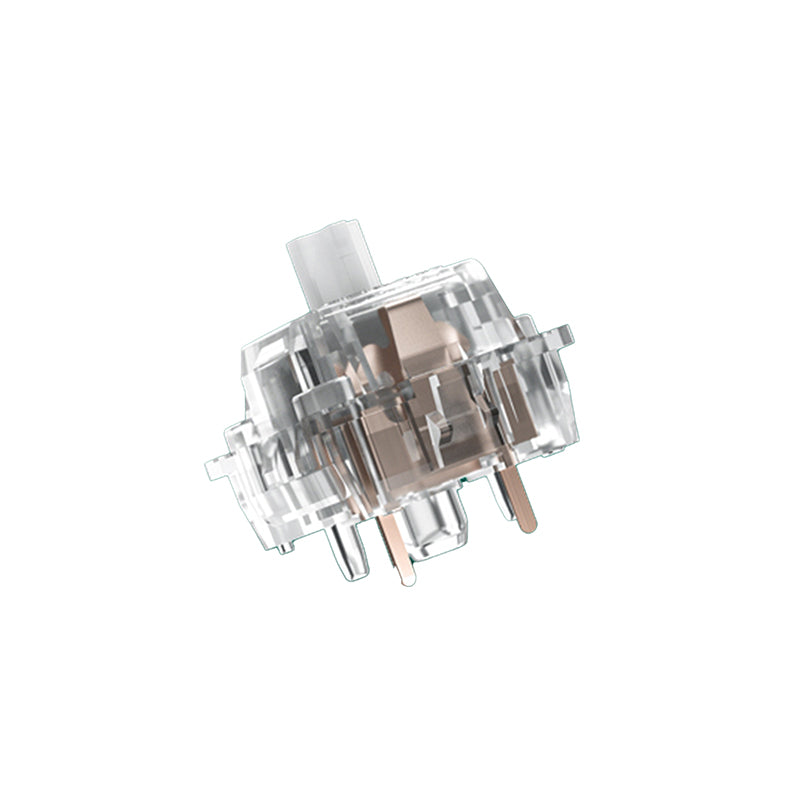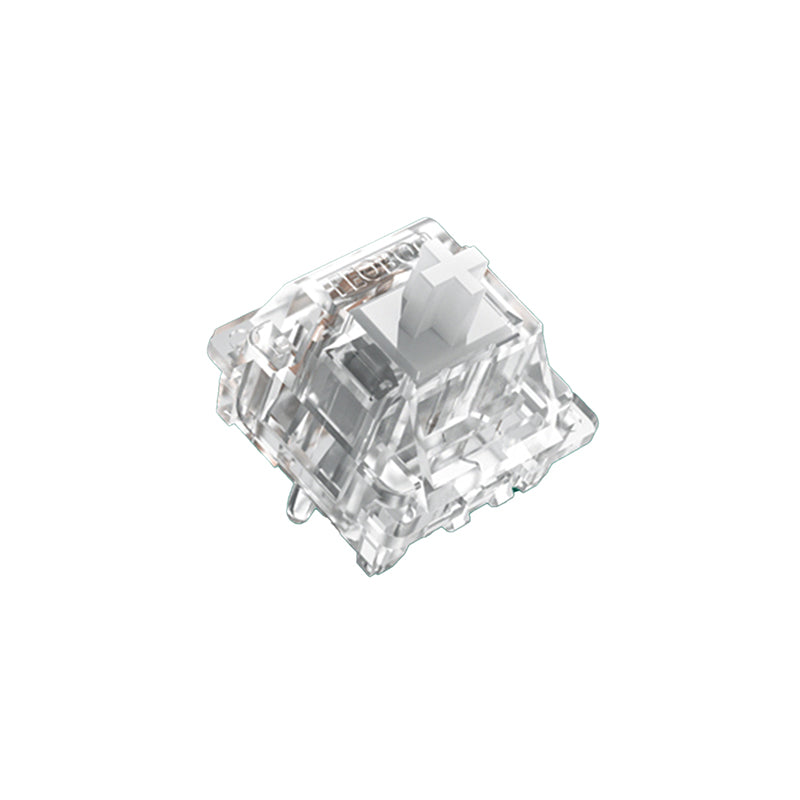 LEOBOG Icesoul Transparent Tactile Switches
LEOBOG Icesoul Tactile Switches
Looking around the market, there are very few transparent switches in tactile type. The Leobog Icesoul switch is thus aiming to be one to meet the need. Like its name, the Icesoul switch is designed to be transparent. With transparent PC housings, this switch is perfect for those who are keen on shine-through keyboards. The Icesoul switches are designed with a light actuation force of 30g. They are perfect for gamers and typists who need to work with the keyboard for a long time.

Compatible with MX Structure Keycaps
The Icesoul mechanical switches are designed with a general MX structure so that they can fit most keycap sets with (X) cross stems. This greatly improves the compatibility and you can feel free to change the switch and remake your own keyboard.

POM Stem & PC Housings
The Icesoul switches come with a POM stem and PC housings for an extremely durable purpose. The PC housing makes the switch to be transparent and completely shine-through. This is really perfect for those who are fond of RGB lights. With the improved structure that reduces the rustle feeling and sound, which are generally brought by POM material, the switch presents a pleasing typing experience and sound.

Built-in LED Slot with Transparent Housing & Durable Lifespan
The Icesoul mechanical switches are equipped with LED slots for modification. This provides more fun features and options for those who are DIYers. It has a lifespan of approximately 60 million times of keystrokes based on laboratory durability tests; you may rest assured of the long lifespan.
General

Brand: LEOBOG


Type: Switches


Model: Icesoul 


Color: Transparent

Specification

Material: POM Stem, PC Housings


Pre-lubed 

Switch Type: Tactile


Actuation Force: 30gf


Bottoming Out: 45gf


Actuation Distance : 1.7mm±0.3mm


Total Distance: 3.6mm±0.3mm


Weight & Size

Product Weight: 0.2kg


Package Weight: 0.25kg


Product Size(L x W x H): 1.4*1.4*1.7cm


Package Contents

1 x 70Pcs Switches
Great Switches great price
These have the perfect sound and very easy to type with. It feels nice because not a lot of force needed. Great price too. Cannot comment on longevity but no issues out of the box, so far.
Love the sound
I do love the sound. It's a nice thocky noise that's really rounded on my padded wrist wrest. I underestimated how difficult it would be to type on a switch with a lower actuation force. I write, but I keep double tapping keys and I haven't been able to adjust to it.
I am a very loud/hard typer though, so if anyone's ever complained about how loud you've typed on regular keyboards, maybe these aren't for you.
Great sound though, and I'm sure a great look with transparent keycaps.
Thank you for your evaluation, welcome to come again.
Setup Ideas From Customers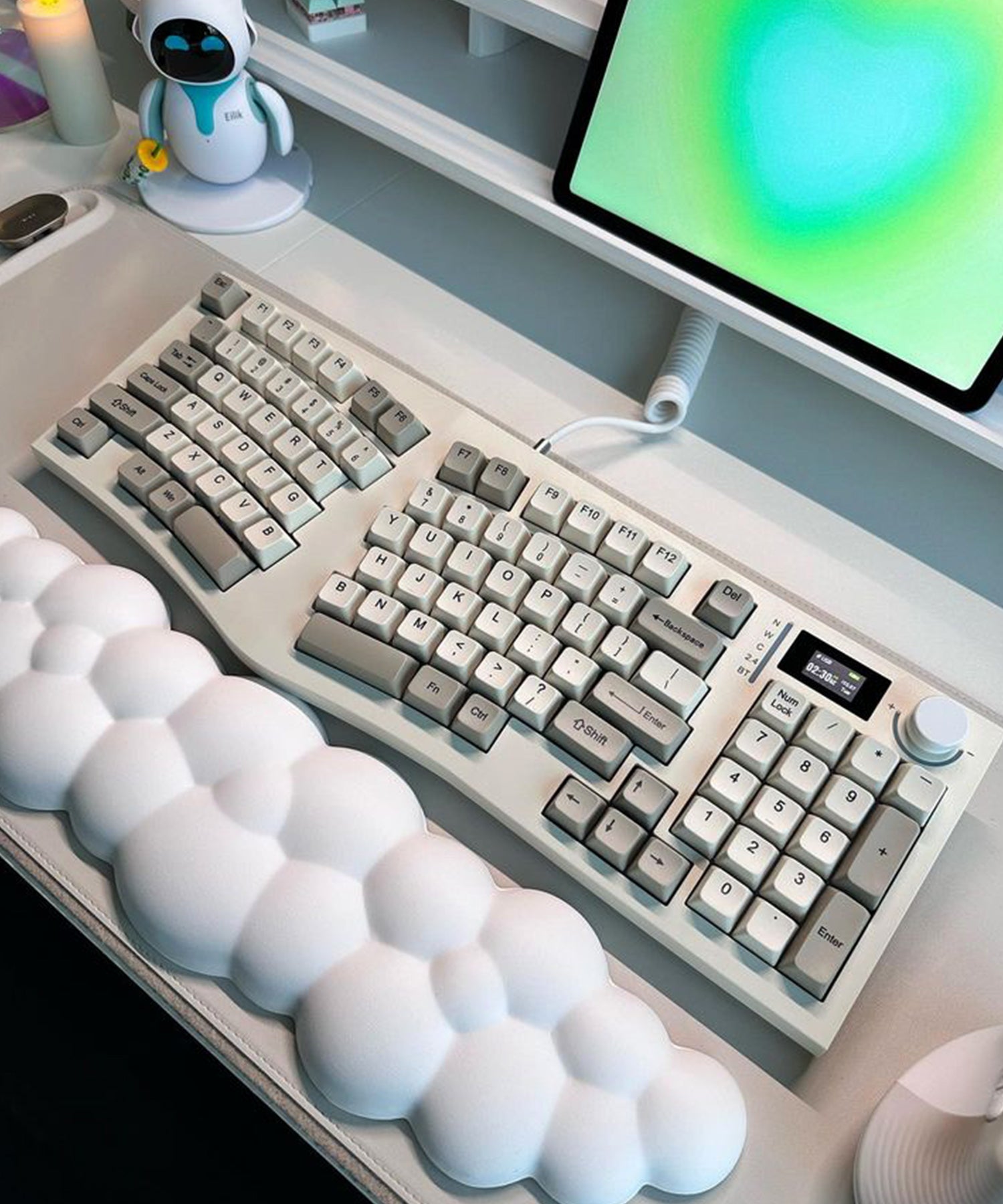 FEKER Alice98 Wireless Mechanical Keyboard With LED Screen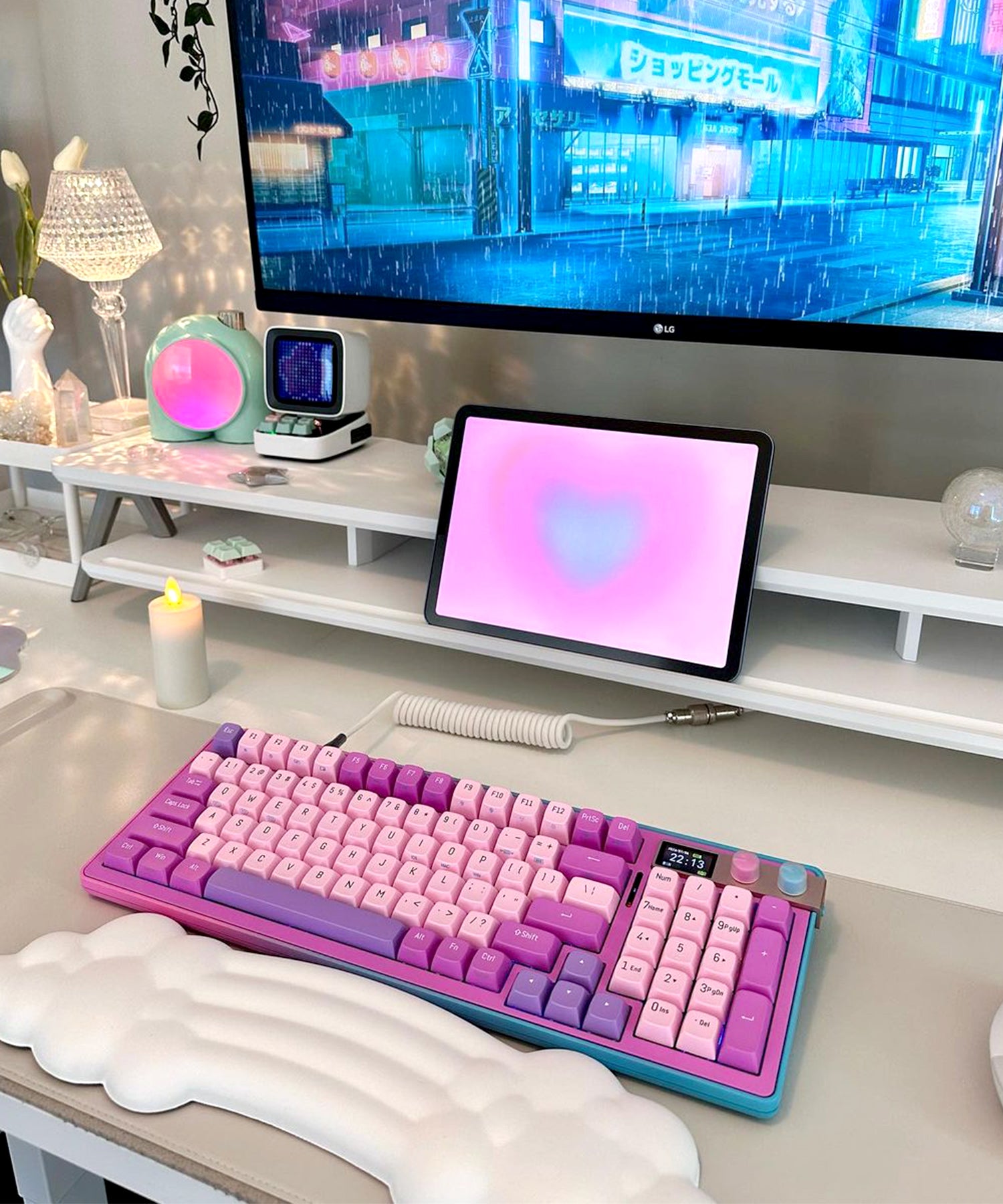 FOPATO H98 Love & Salvation Wireless Mechanical Keyboard With TFT Screen
FirstBlood B81 Crystal Transparent Wireless Mechanical Keyboard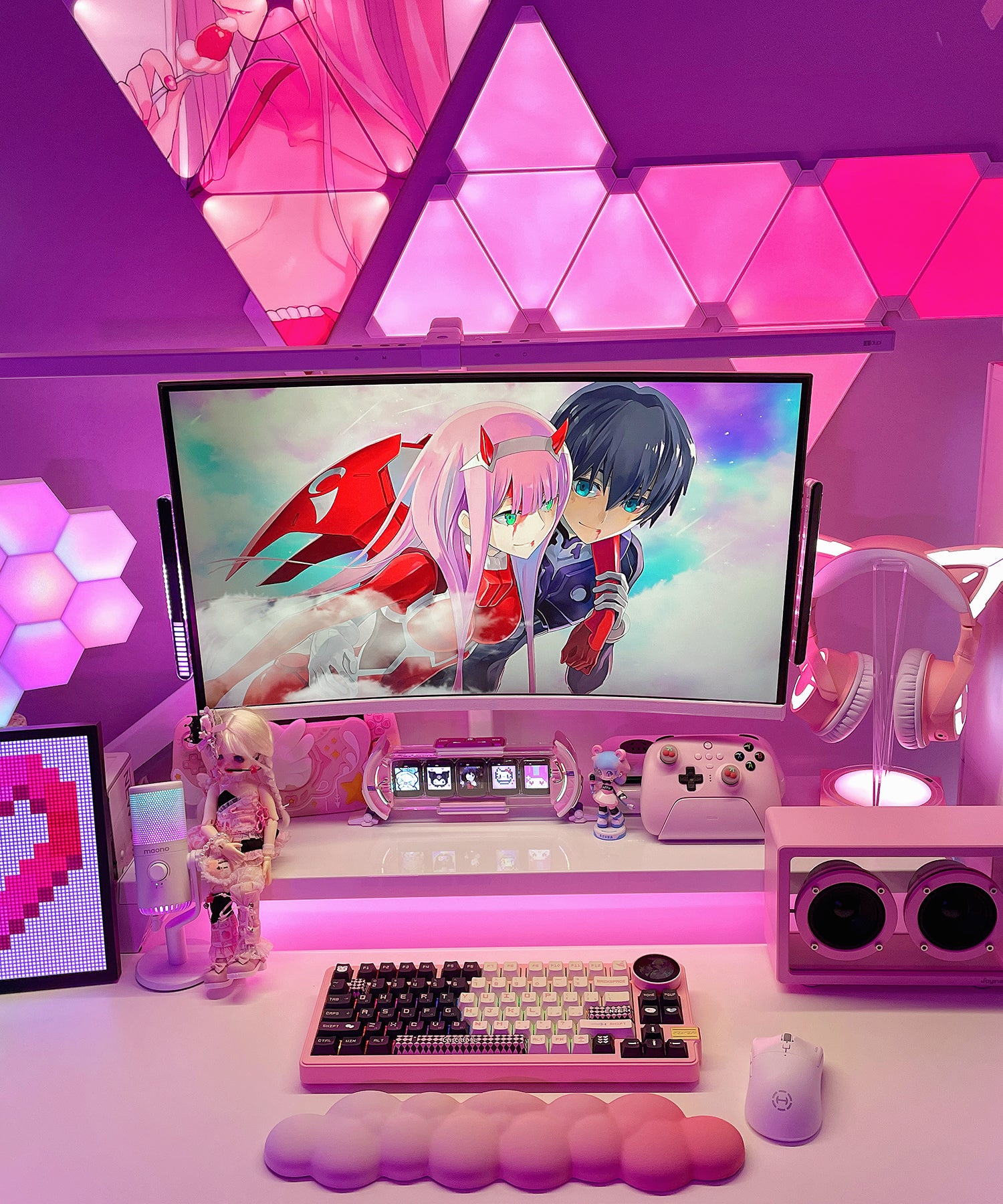 FEKER K75 Mechanical Keyboard with Multifunctional Knob Display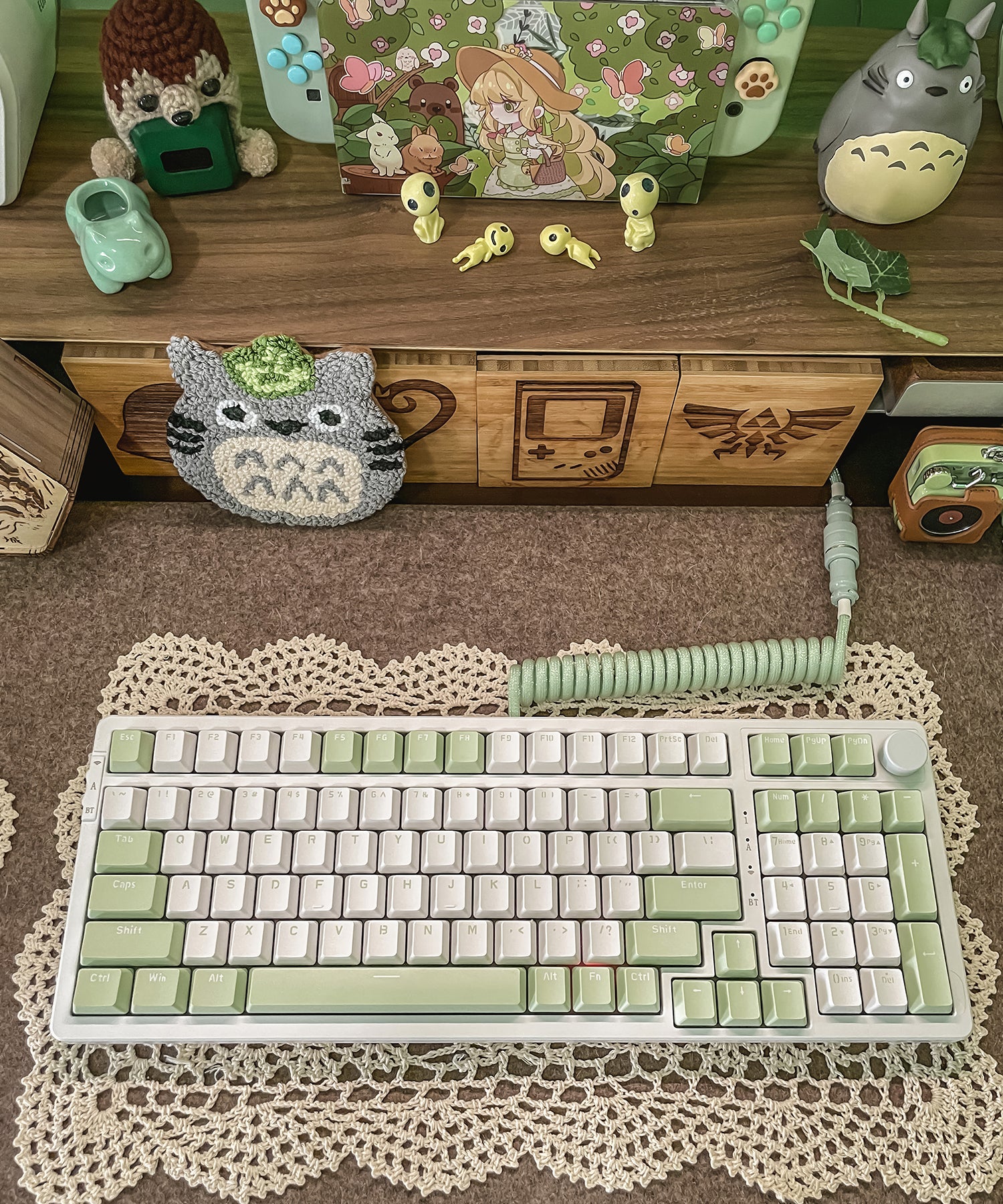 Ajazz AK992 Hot-swappable Mechanical Keyboard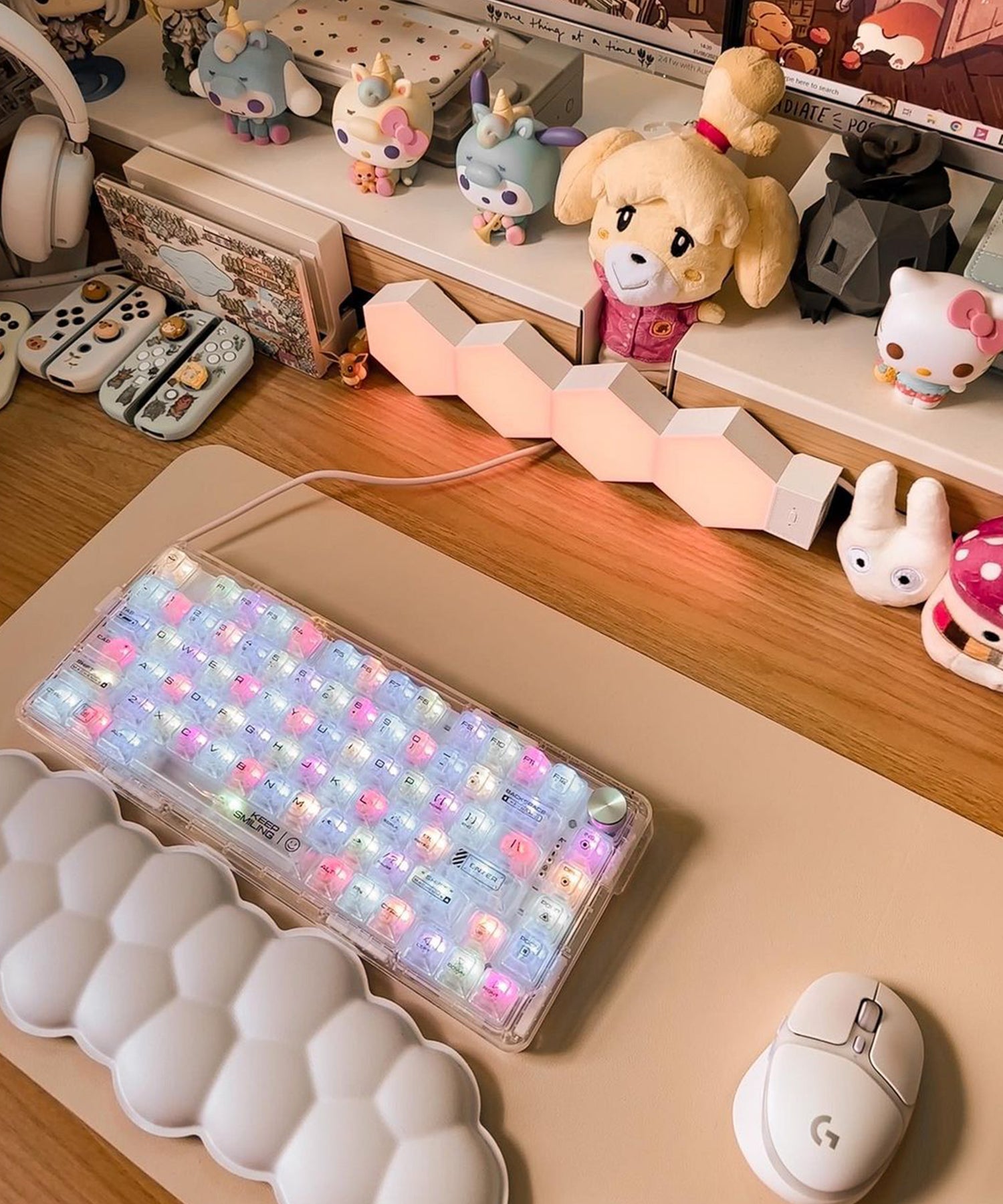 Machenike K500F-B81 RGB Clear Mechanical Keyboard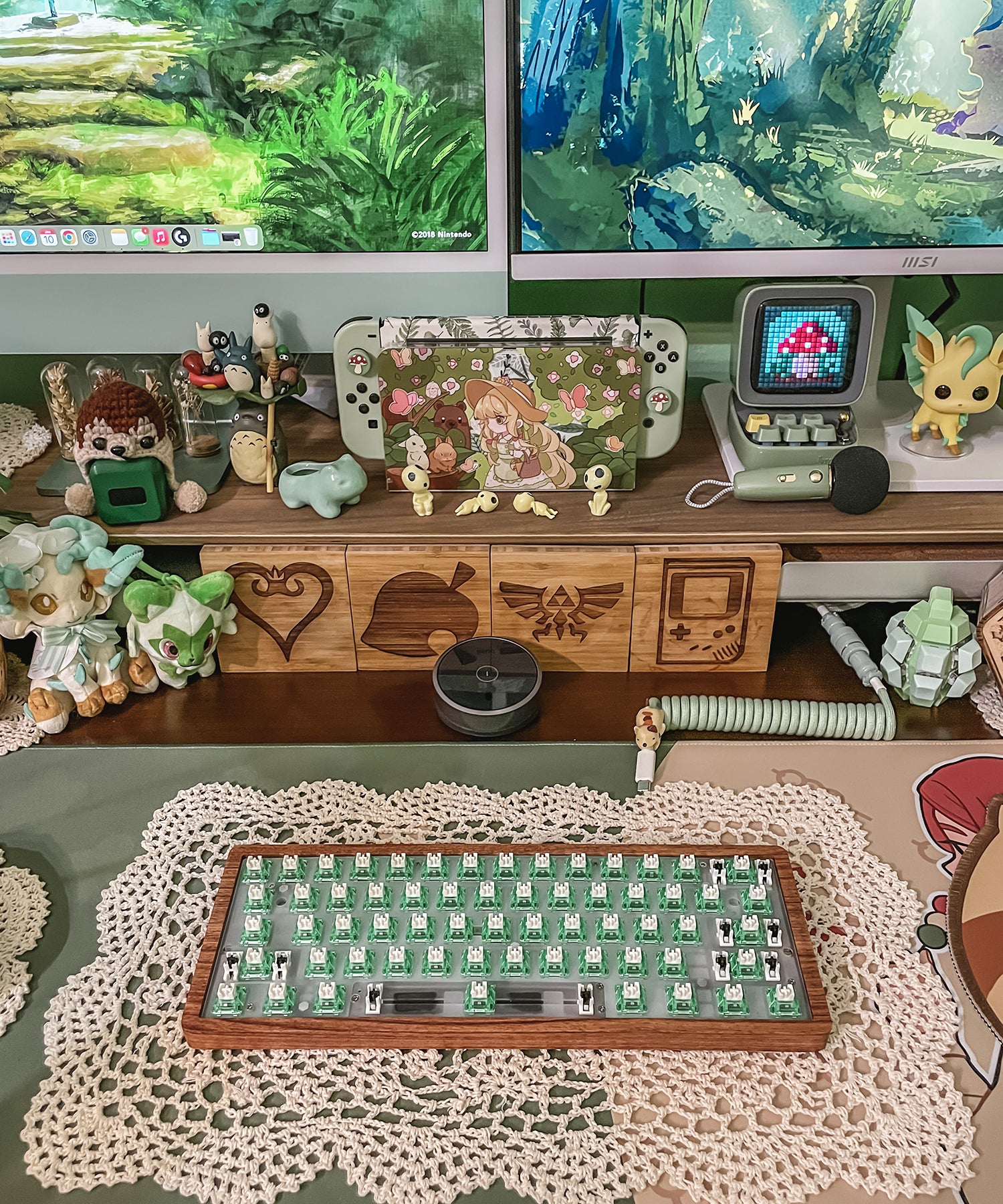 SKYLOONG GK61 Lite Gasket DIY Kit Wooden + Ajazz Diced Fruit Switch Set - Kiwi Switch