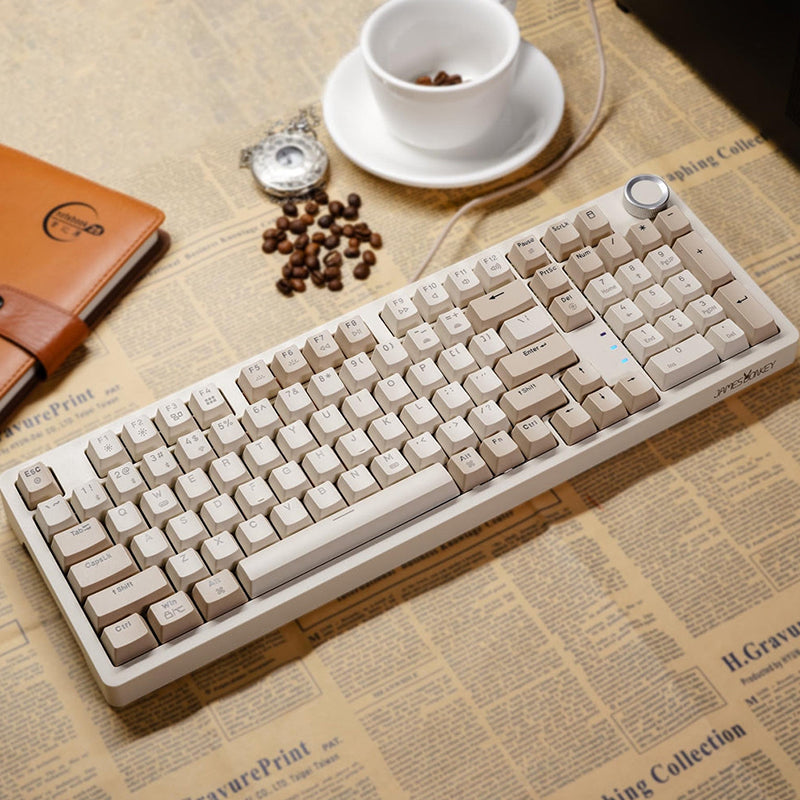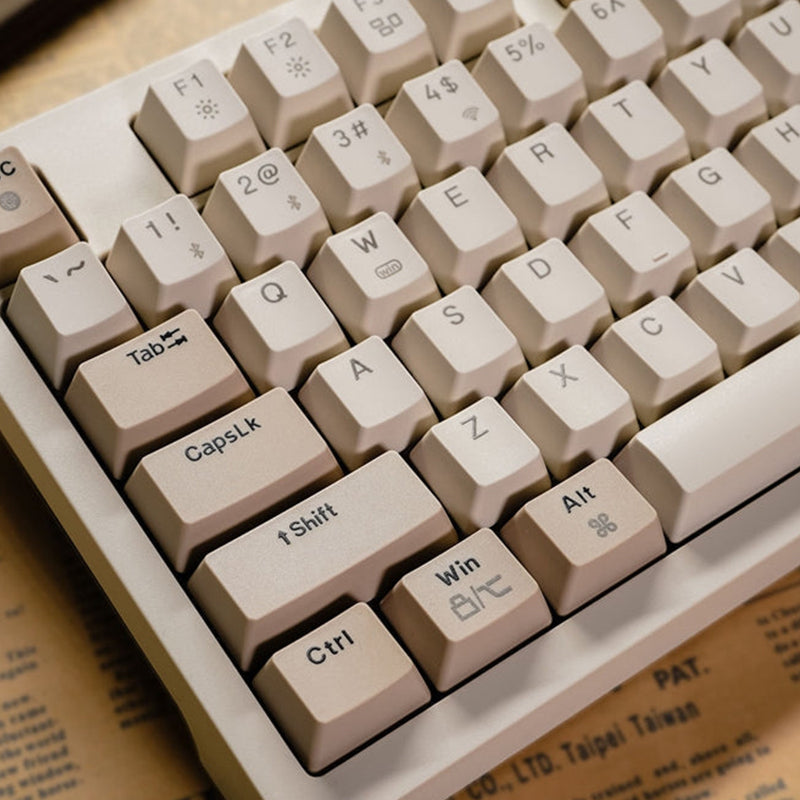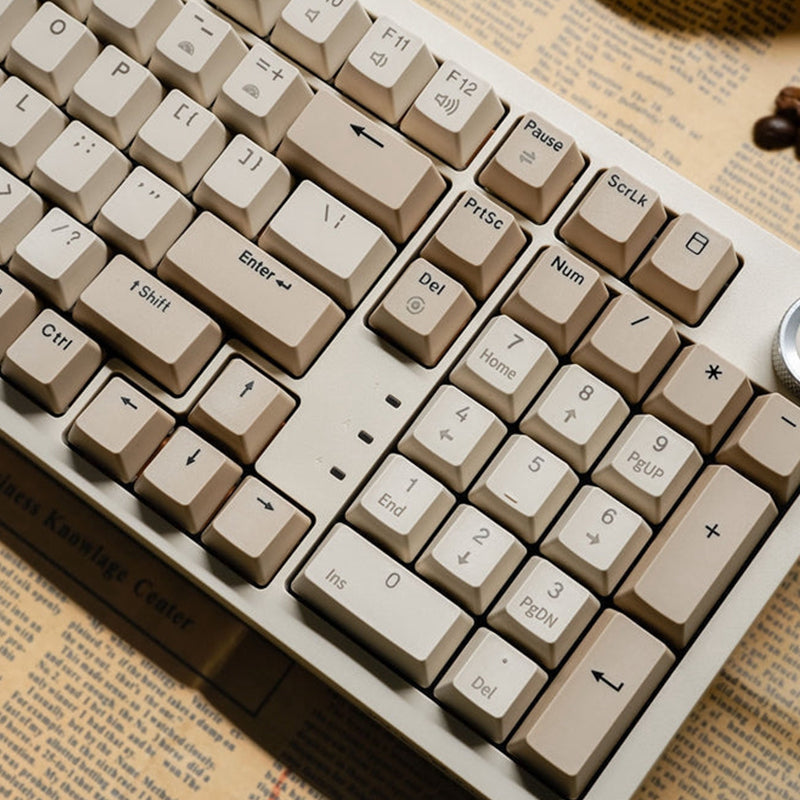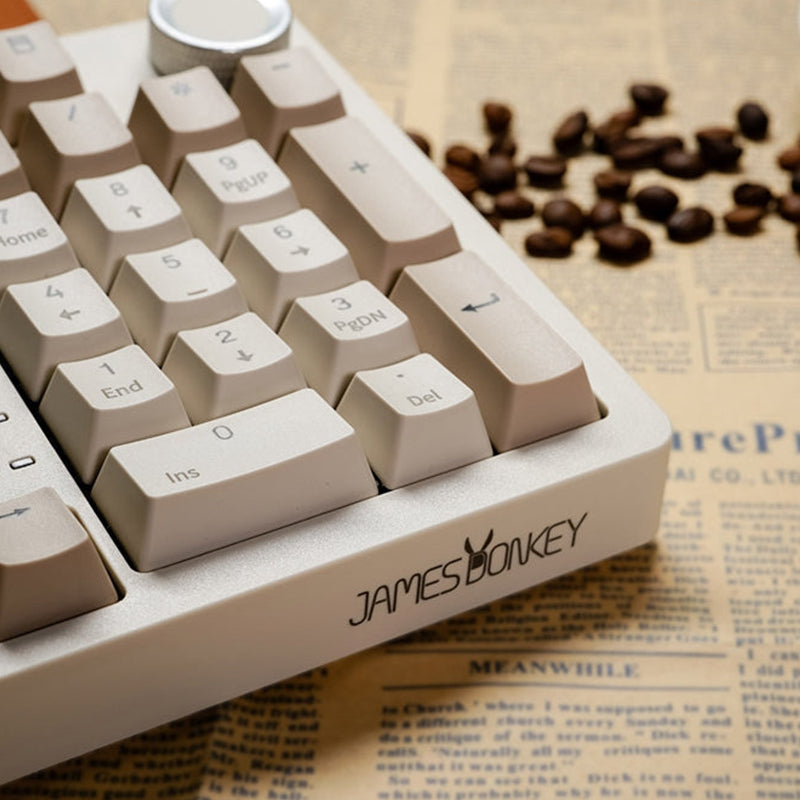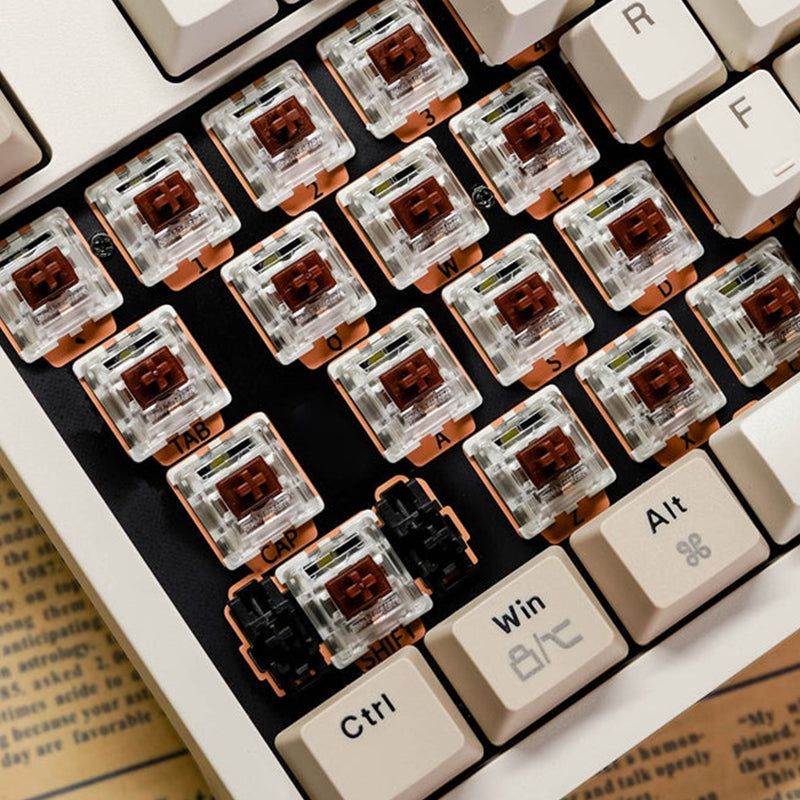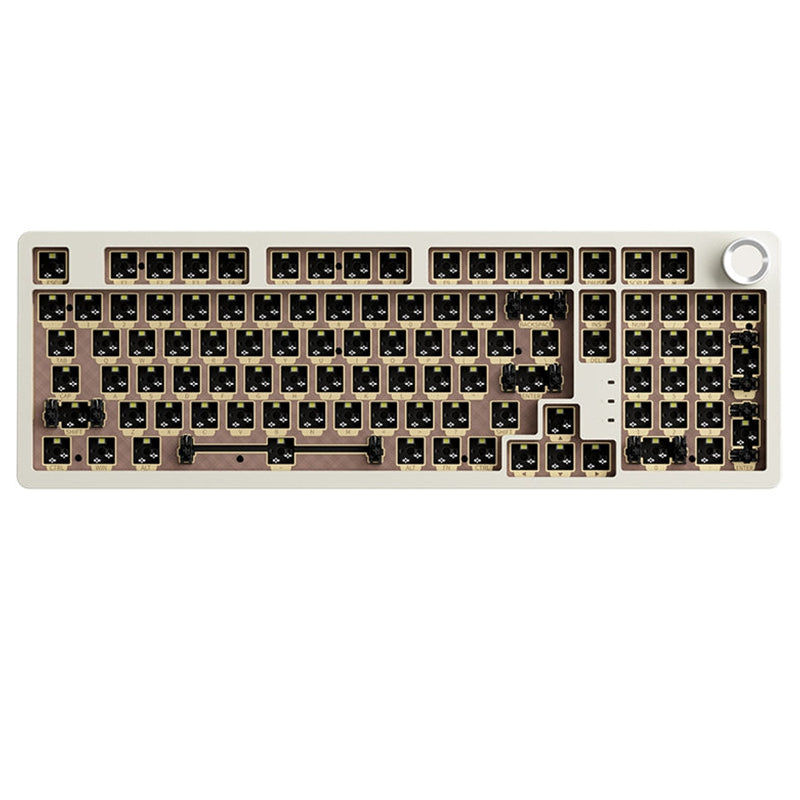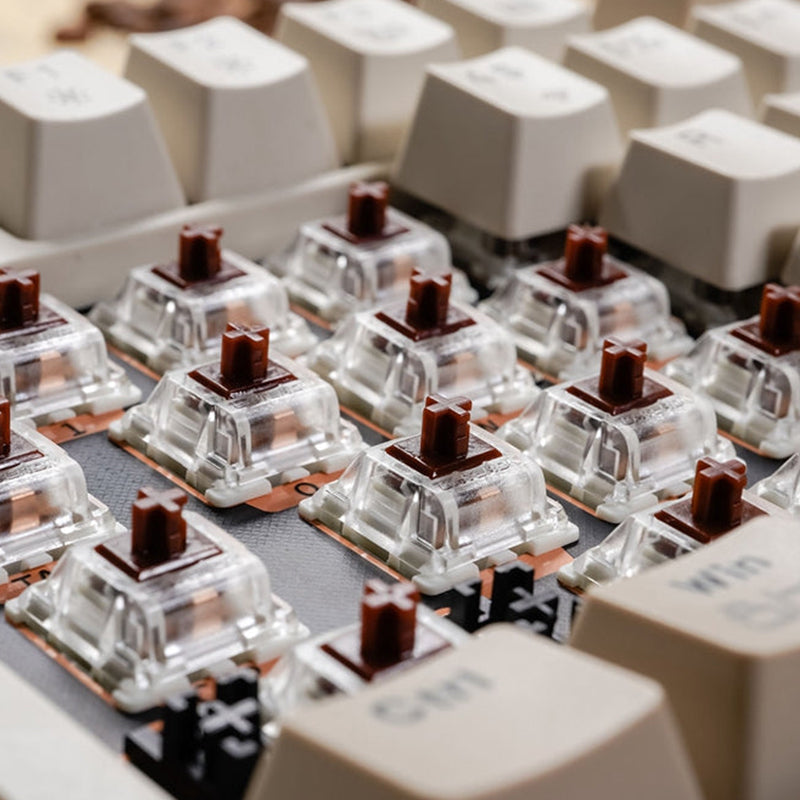 JAMESDONKEY RS2 Gasket Mechanical Keyboard
Switch Type:
Gateron Yellow Linear
The JAMESDONKEY RS2 Gasket Mechanical Keyboard offers unmatched quality and classic design. With a retro look and high-grade materials, this keyboard is sure to make a statement. Enjoy a durable construction that is both elegant and reliable. Upgrade your desk space with the amazing JAMESDONKEY RS2!!

Complete Connectivity With Triple-Connection Modes
JAMESDONKEY RS2 mechanical keyboard offers you full connectivity where you can connect it with different devices using the latest Bluetooth, Wireless 2.4GHz, and Wired USB Type-C connectivity. The keyboards support a variety of devices including both Mac and Windows operating systems.

Shock-proof Gasket Pro Design
JAMESDONKEY RS2 has a suspension system, and a gasket pro internal structure for shockproof stabilized user operation. The Gasket Pro technology is based on the Gasket technology where the keyboard positioning plate is connected to the chassis with high-performance support and rebound material. It effectively absorbs the vibrations produced while typing on the keyboard. You get to experience excellent performance with stabilized user operation. James Donkey has used a high-quality FR4 glass fiber material positioning plate for smoother operation.

Specially Designed 99-Key Layout With Multimedia Knob
JAMESDONKEY RS2 features an easy-to-use one-turn control multimedia knob. The knob has a unique circular design, it can be used to adjust the volume on the go with ease.

Double-shot PBT Keycaps
JAMESDONKEY RS2 keyboard comes with double-shot processed high-quality PBT keycaps. PBT material is highly consistent in its performance, it doesn't get oily easily and provides long-term wear-resistant. The durability of PBT keycaps is much higher than that of ABS material and it doesn't get shiny or slipper at all.

Gateron G Pro Mechanical Switches
JAMESDONKEY RS2 uses newly upgraded Gateron G Pro mechanical switches. It is available in Brown and Red shaft options. Gateron G Pro switches use self-lubricating technology, they deliver a smooth user experience and offer improved durability.

Silencing Padded Structure Design
Using noise-canceling cotton. And shaft pads, the JAMESDONKEY RS2 brings a double-layered sound-absorbing silencing structure into the empty spaces inside the keyboard greatly reducing the cavity sound and providing a solid feeling.

Hot-Swappable Design
JAMESDONKEY RS2 keyboard features a hot-swappable design. All the switches on the keyboard can be easily replaced by simply pulling the old ones out and pushing the new ones in. It is compatible with both 3-pin and 5-pin switches making the keyboard compatible with most switches available in the market.

High-Capacity Rechargeable Battery
JAMESDONKEY has featured a large 3000mAh battery on the RS2. It provides an extended battery life of up to 4 weeks on a single charge.
General

Brand:  JAMESDONKEY


Type: Mechanical Keyboard


Model: RS2

Specification

Layout: Customised 99-key (99 Keys+1 Knob)


Material: ABS+PC Chassis


Structure: Shockproof Gasket Pro Design


Triple Mode: 2.4G Wireless/Bluetooth/Wired


Anti-ghosting: Full-key


Keycaps: Double-shot PBT OEM Profile


Systems: Windows/macOS/iOS/Android


Battery Capacity: 3000mAh


Plate Material: FR4


Hot-swappable Socket: Hos Socket


Switch: Gateron Brown Tactile / Gateron Red Linear

Weight & Size

Product Weight: 0.95kg


Package Weight: 1.2kg


Product Size(L x W x H): 40.13x14.56x4.5cm

Package Contents

1 x Mechanical Keyboard 


1 x Type-C Cable


1 x 2.4G dongle


1 x Switch Puller


1 x Keycaps Puller


1 x User Manual
Love this!
The color was the just what I was looking for! Switches sound amazing! Perfect for my set up!
5/5 hardware AND 4/5 software!!!
Well made, with great attention to detail. The PCB even has the keys labelled. Hotswap is a breeze and the keyboard has a good bottoming out sound. I love everything about the hardware.
Thanks for replying WhatGeek! The software marked "drivers" is actually an application that you can use to edit all the things that I wanted to change and more! It's got custom keybinds, lighting, and macros. While it's not the most beautiful app, it still works without issues and doesn't need to be running in the background all the time for the changes to take effect. While I do think QMK is what all keyboard manufacturers should use (I love multiple Fn layers and being able to edit my firmware on the fly,) I still gotta give this a 5/5 overall since it does all the things I need it to do.
This is what I wrote originally:
There is no customization software. It'd be great if I could rebind the keys. The layout is good, but it's missing (from what I can tell) a print screen key. I'd also like to be able to change the volume knob button to play/pause rather than mute. It's a shame it's not QMK compatible or has some software to flash a new layout.
hi, you can download the JamesDonkey RS2 keyboard software on the product page or DOWNLOAD page.
Very impatient, but worth the wait
I ordered my James Donkey RS2 keyboard on a Friday, and received two weeks after. Came in, very plug and play friendly. White lights lit up the keyboard, nothing bright just nice enough to notice. Keys had a little noise, not hollow or anything, but it was what I wanted. Nice color scheme, great layout for working in data entry.
Great first mechanical keyboard
I was looking something built already, and this is a great-quality product for its price.
Quality Keyboard
Long battery, nice tactile keys, good color scheme, nice knob
Would recommend!
Setup Ideas From Customers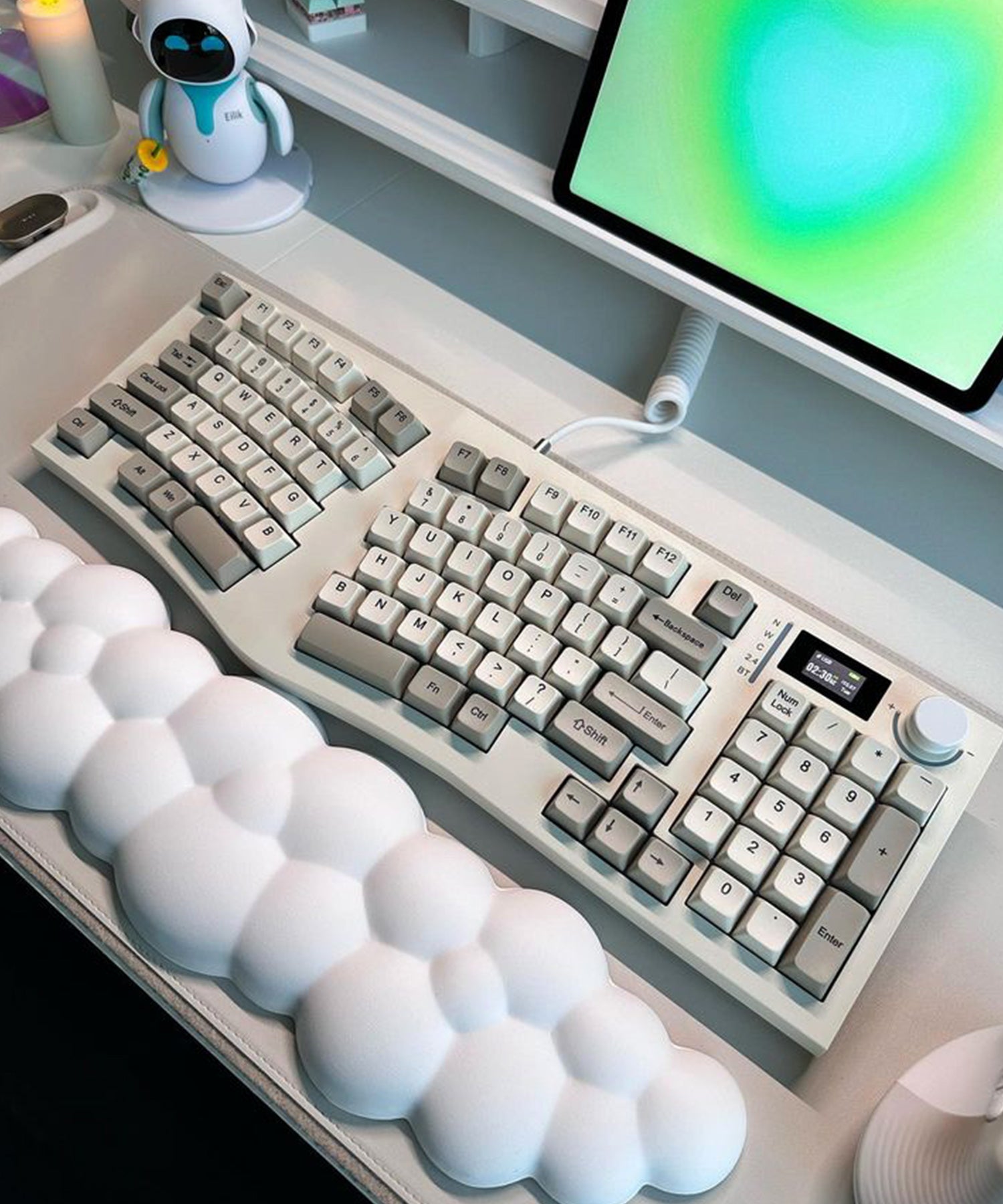 FEKER Alice98 Wireless Mechanical Keyboard With LED Screen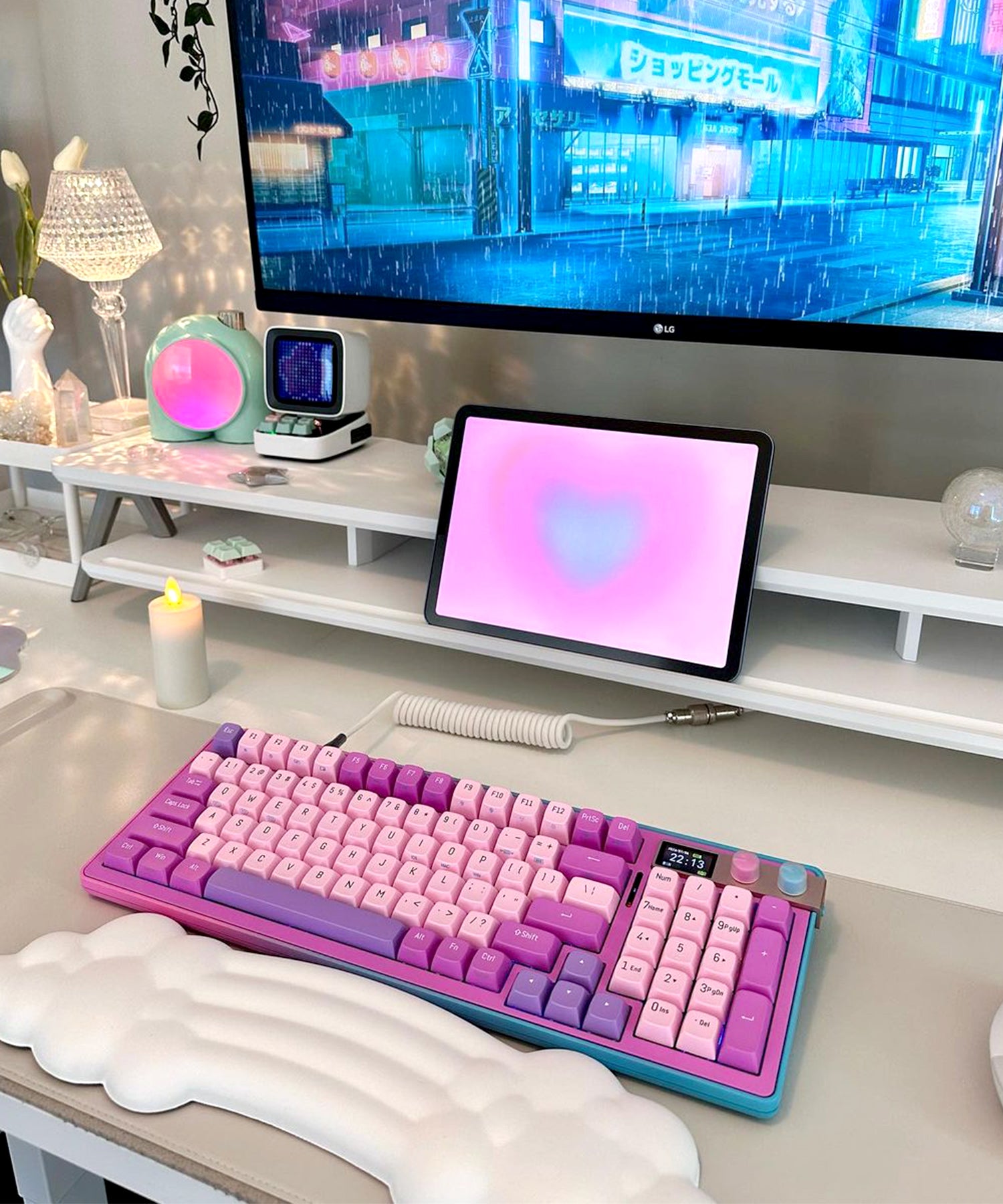 FOPATO H98 Love & Salvation Wireless Mechanical Keyboard With TFT Screen
FirstBlood B81 Crystal Transparent Wireless Mechanical Keyboard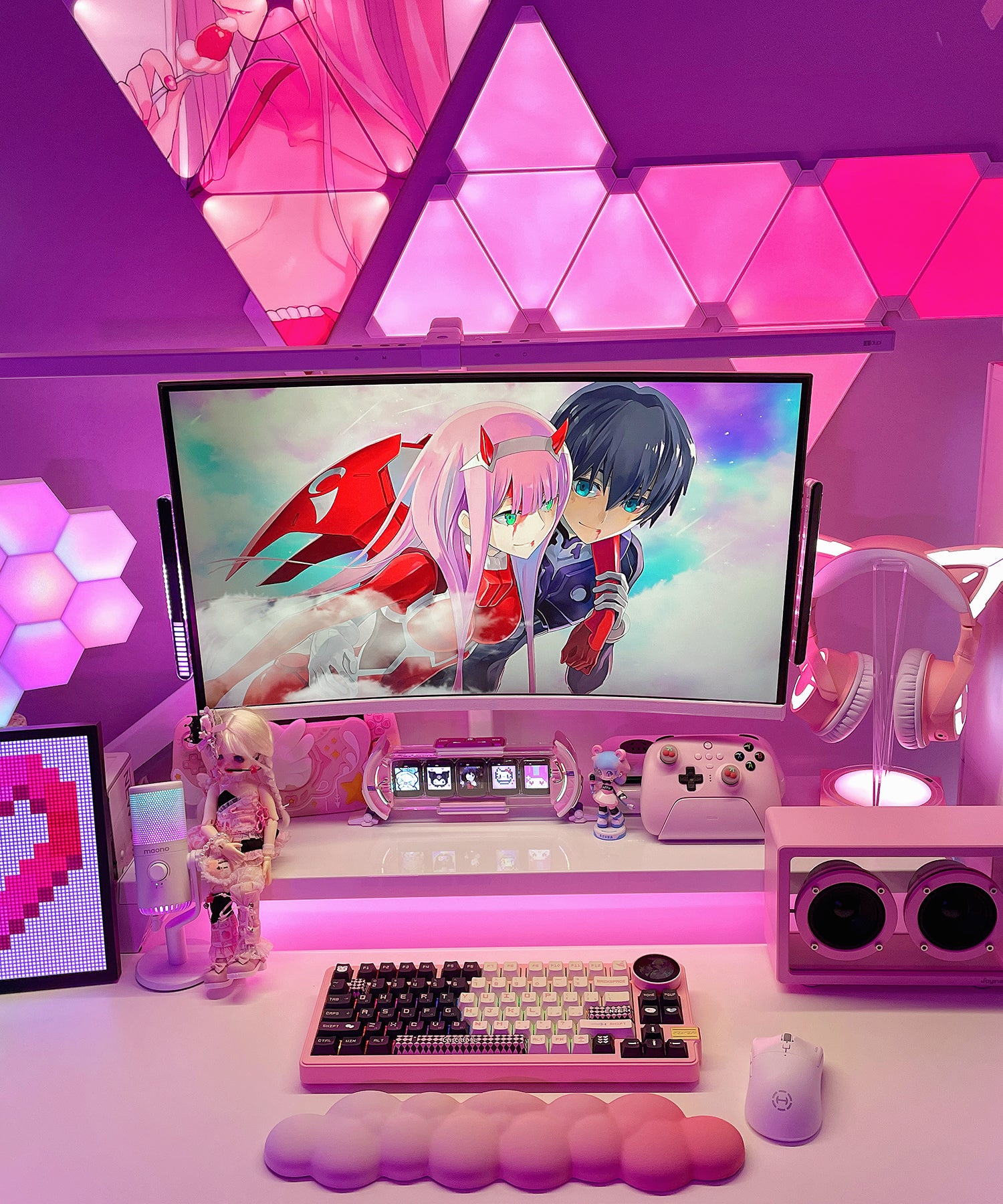 FEKER K75 Mechanical Keyboard with Multifunctional Knob Display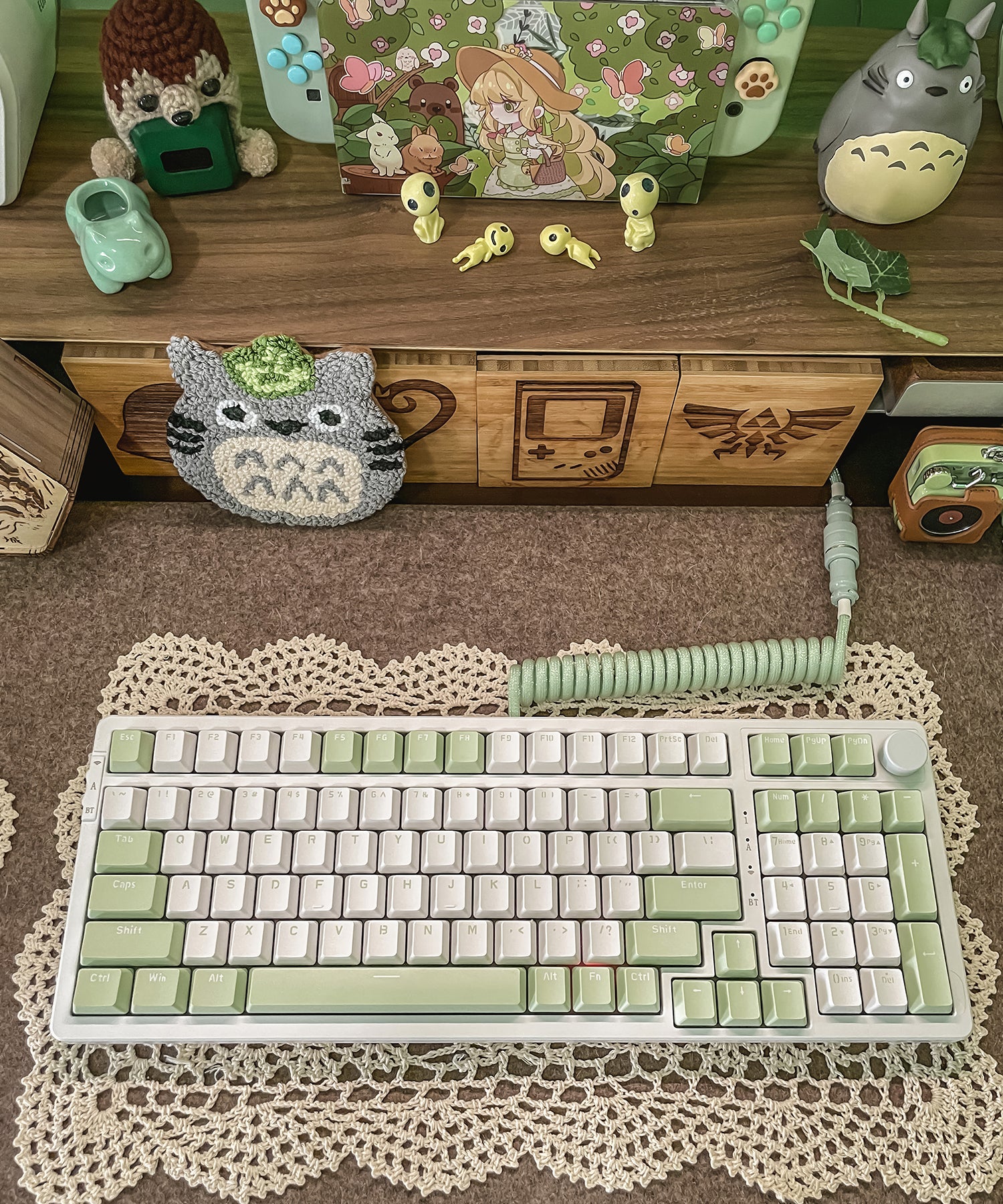 Ajazz AK992 Hot-swappable Mechanical Keyboard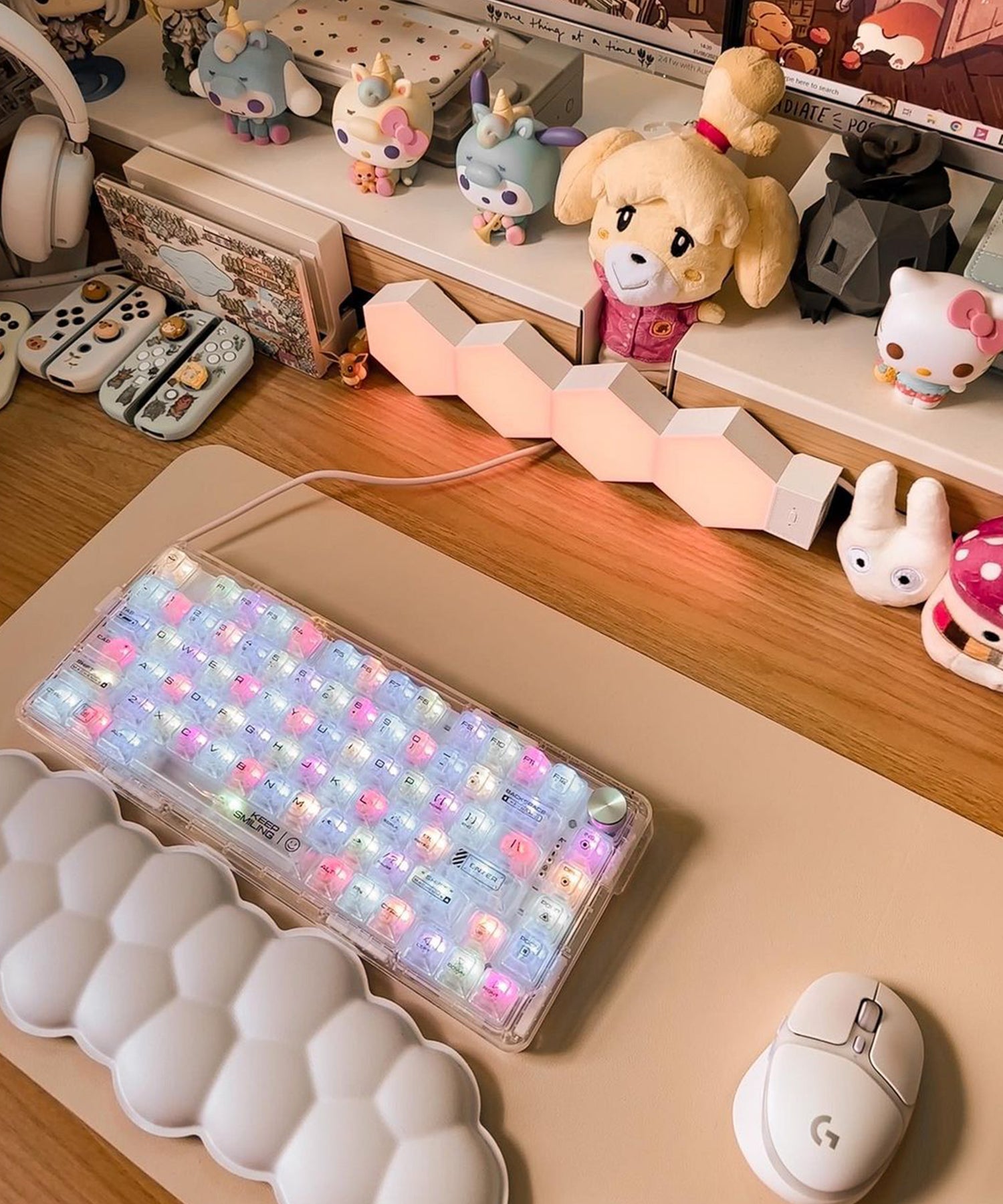 Machenike K500F-B81 RGB Clear Mechanical Keyboard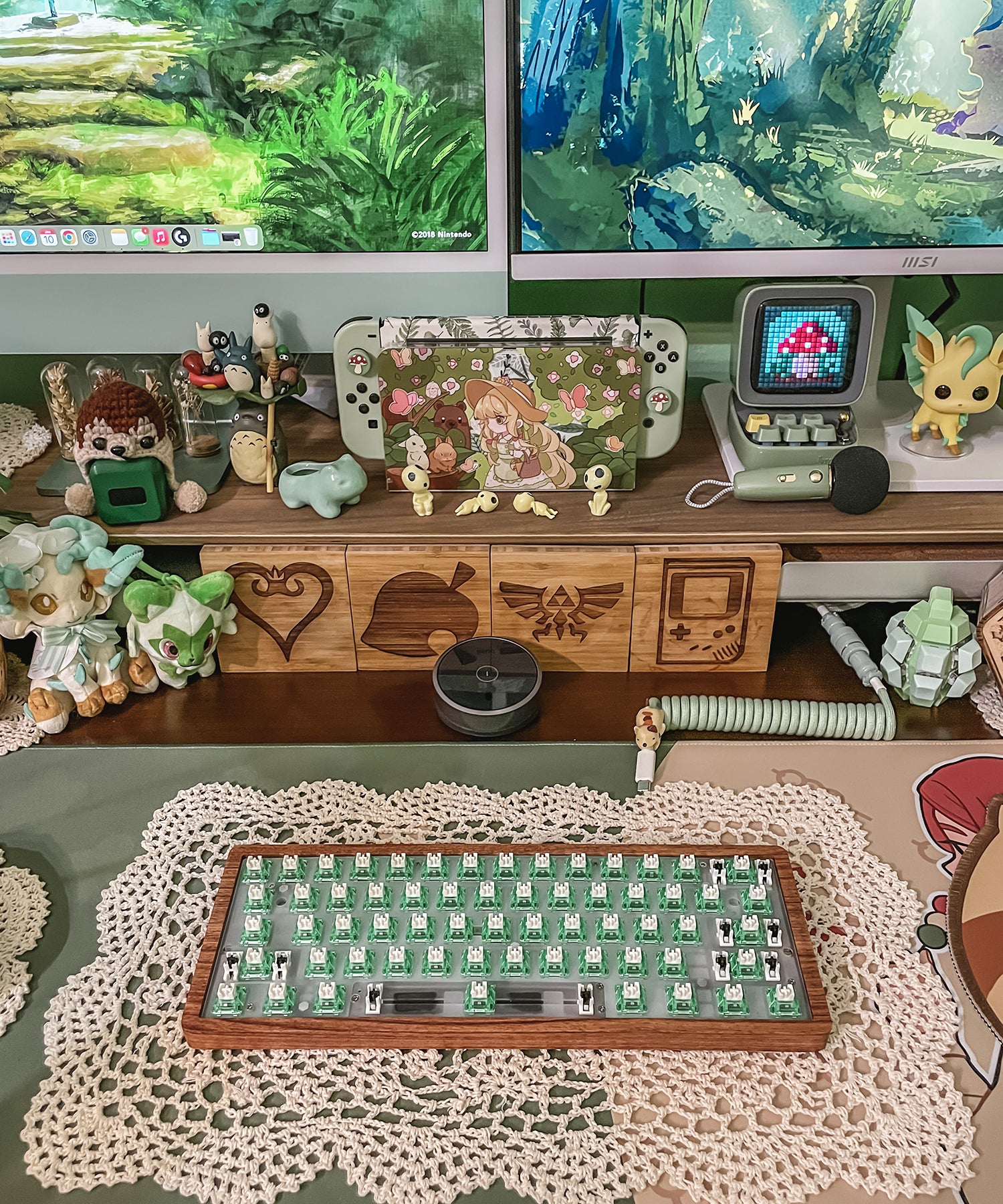 SKYLOONG GK61 Lite Gasket DIY Kit Wooden + Ajazz Diced Fruit Switch Set - Kiwi Switch