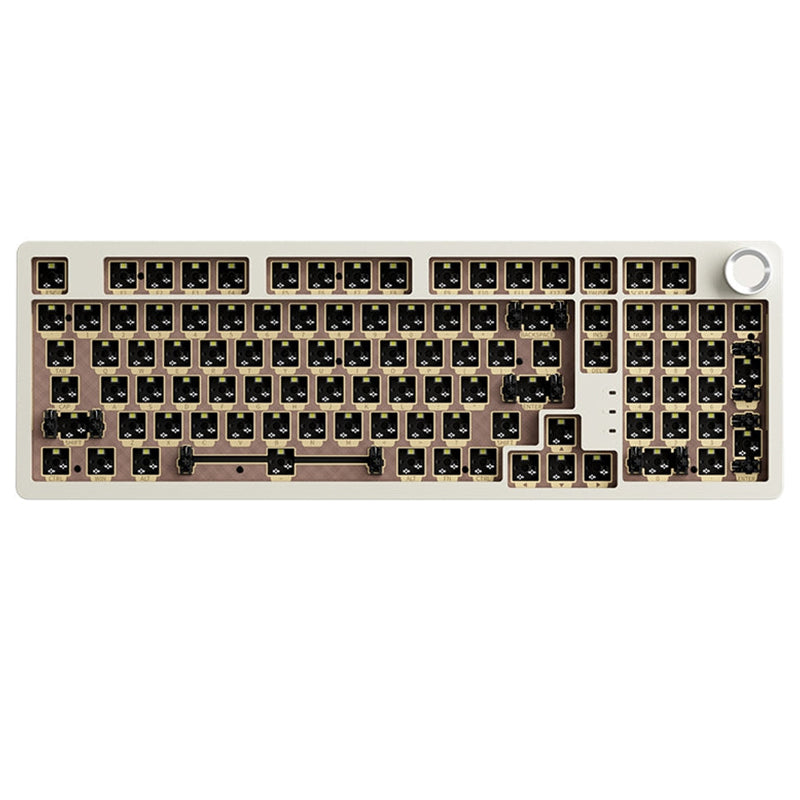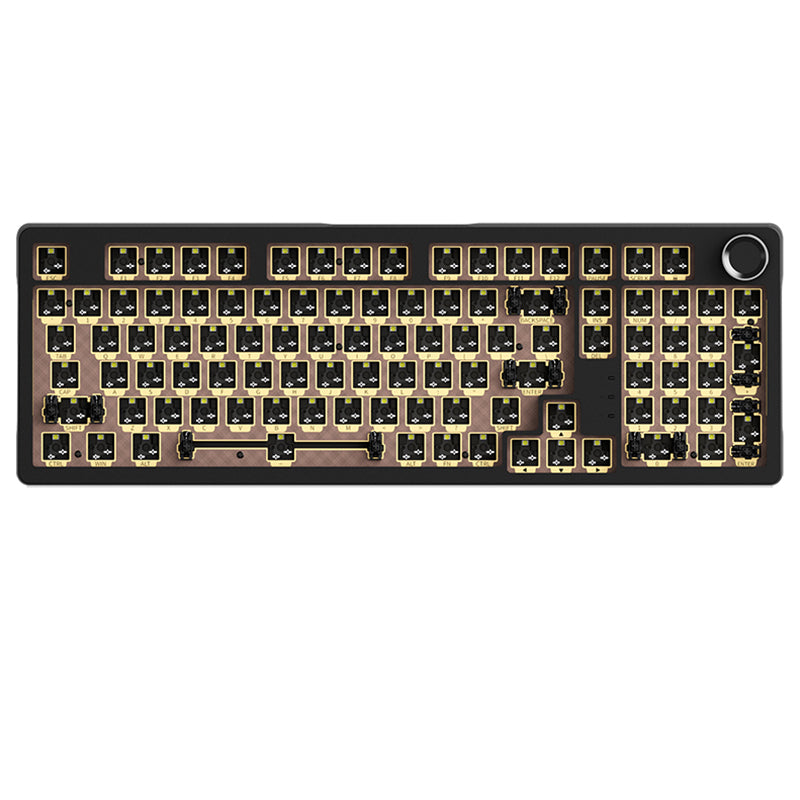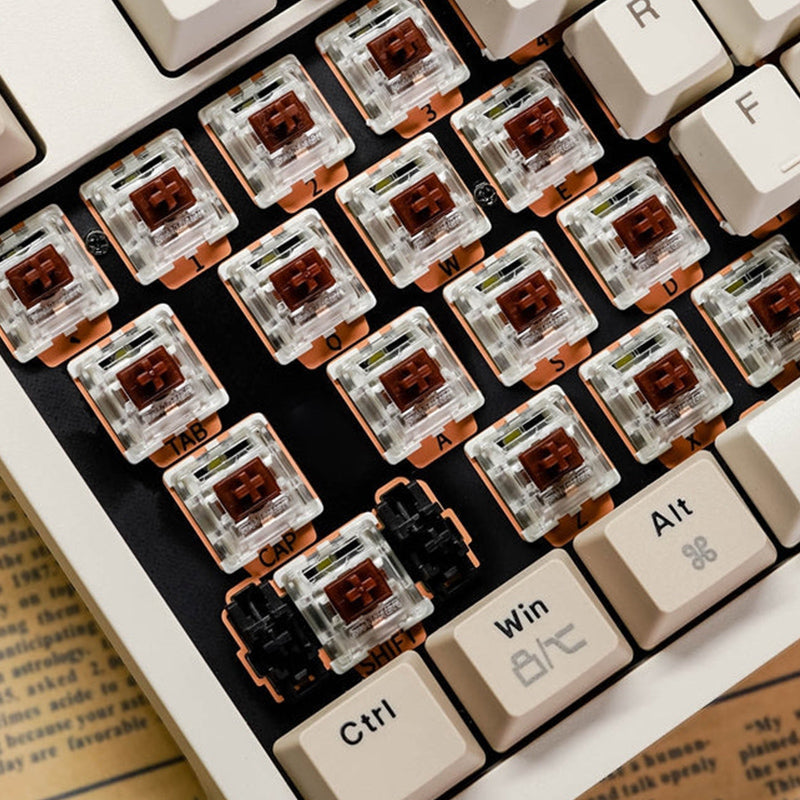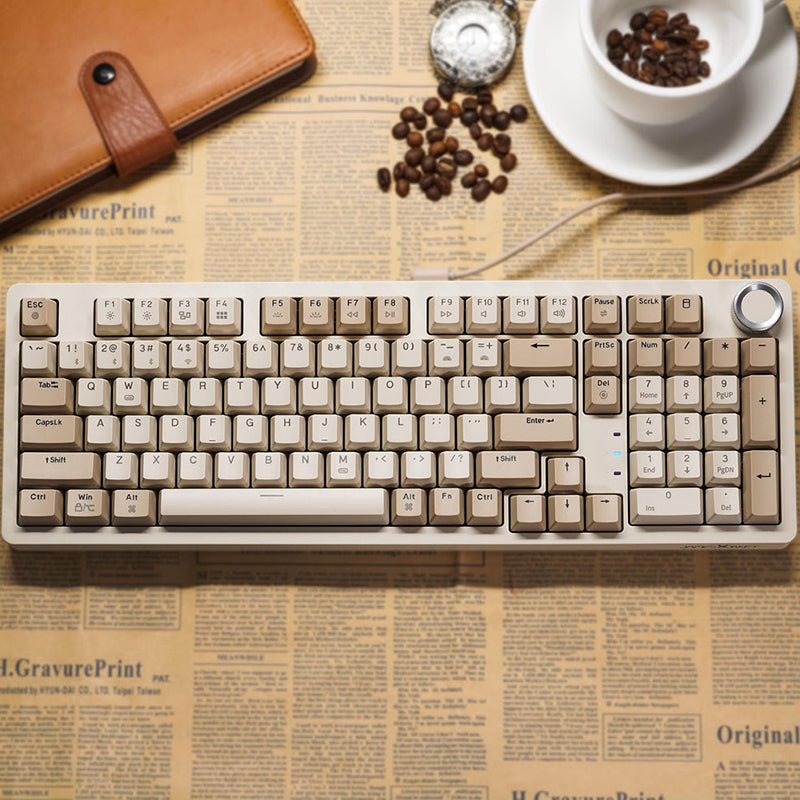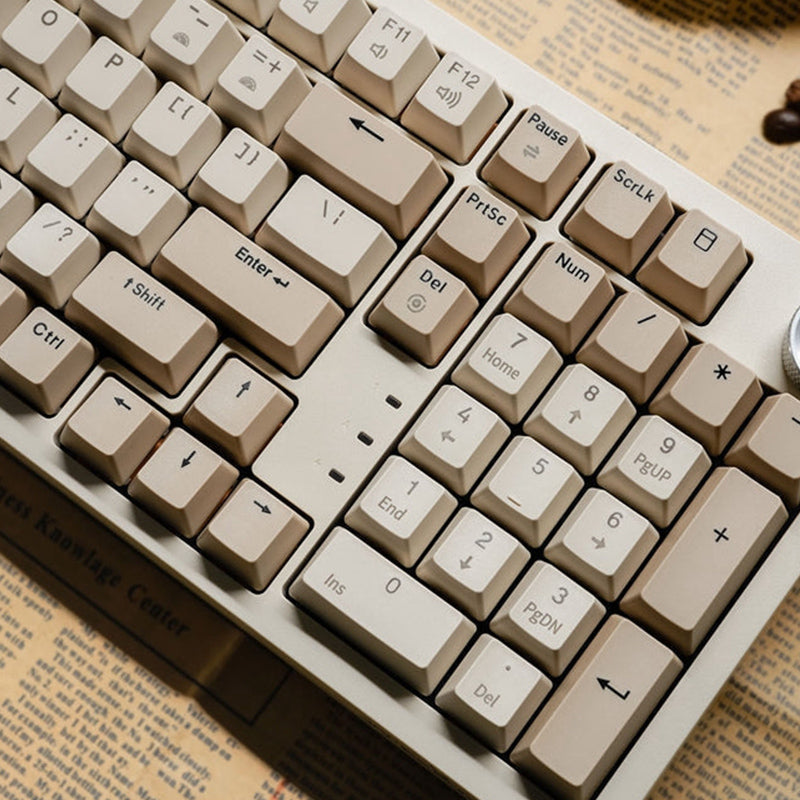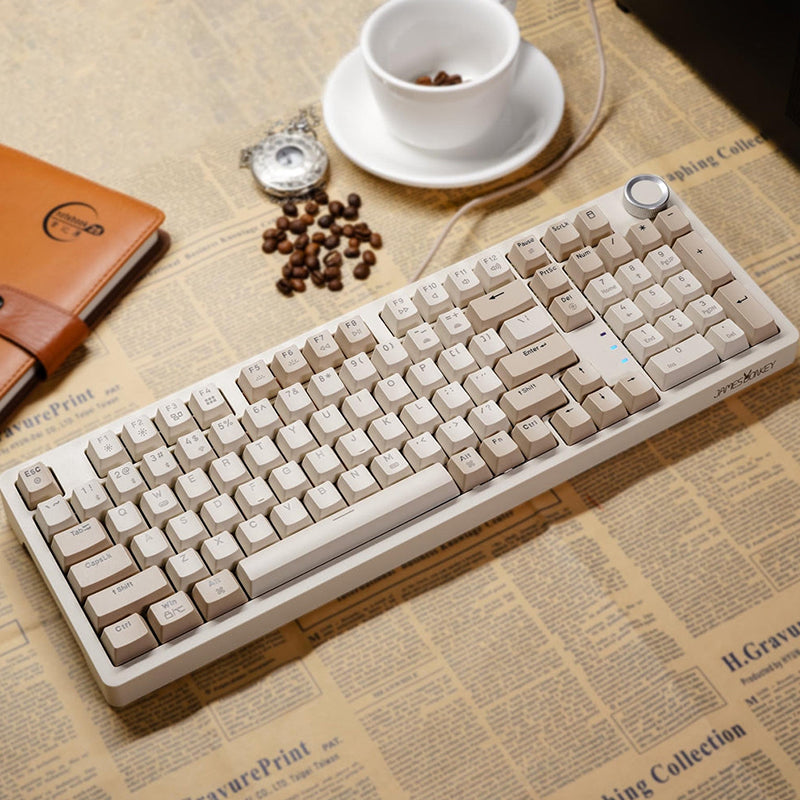 JAMESDONKEY RS2 Gasket 3-Mode DIY Kit
Meet the all-new James Donkey RS2 mechanical keyboard. A retro-designed 99-key mechanical keyboard with a multimedia volume knob. It supports triple-connection mode including Bluetooth, Wireless 2.4GHz, and Wired USB Type-C connectivity. The keyboard comes equipped with high-quality Gateron G Pro mechanical switches and also features a Hot-Swappable design for easy replacement of the switches. James Donkey has used high-quality dual-toned PBT material keycaps for a smooth and textured finish on the keyboard!!! Upgrade your desk space with the amazing James Donkey RS2!

Complete Connectivity with Triple-Connection Modes
James Donkey RS2 mechanical keyboard offers you full connectivity where you can connect it with different devices using the latest Bluetooth, Wireless 2.4GHz, and Wired USB Type-C connectivity. The keyboards support a variety of devices including both Mac and Windows operating systems.

Shock-proof Gasket Pro Design
James Donkey RS2 has a suspension system, and a gasket pro internal structure for shockproof stabilized user operation. The Gasket Pro technology is based on the Gasket technology where the keyboard positioning plate is connected on to the chassis with high-performance support and rebound material. It effectively absorbs the vibrations produced while typing on the keyboard. You get to experience excellent performance with stabilized user operation. James Donkey has used a high-quality FR4 glass fiber material positioning plate for smoother operation.

Specially Designed 99-Key Layout With Multimedia Knob
James Donkey RS2 features an easy-to-use one-turn control multimedia knob. The knob has a unique circular design, it can be used to adjust the volume on the go with ease.

Silencing Padded Structure Design
Using noise-canceling cotton. And shaft pads, the James Donkey RS2 brings a double-layered sound-absorbing silencing structure into the empty spaces inside the keyboard greatly reducing the cavity sound and providing a solid feeling.

Hot-Swappable Design
James Donkey RS2 keyboard features a hot-swappable design. All the switches on the keyboard can be easily replaced by simply pulling the old ones out and pushing the new ones in. It is compatible with both 3-pin and 5-pin switches making the keyboard compatible with most switches available in the market.

High-Capacity Rechargeable Battery
James Donkey has featured a large 3000mAh battery on the RS2. It provides an extended battery life of up to 4 weeks on a single charge
General

Brand: JAMESDONKEY

Type: Mechanical Keyboard Kit 


Model: RS2

Specification

Layout: 99+Knob


Structure: Shockproof Gasket Pro

Material: ABS+PC Chassis

Plate Material: FR4

Switch Socket: Hot-swappable 2.0 

Keycaps: Double-shot PBT OEM Profile

Connectivity: Triple Modes (2.4G Wireless/Bluetooth/USB-C Wired)


Backlit: White

Anti-ghosting: Full-key

Systems: Windows/macOS/iOS/Android


Battery Capacity: 3000mAh

Weight & Size

Product Weight: 0.95kg

Package Weight: 1.1kg

Product Size(L x W x H): 40.13x14.56x4.5cm


Package Contents

1 x DIY Keyboard Kit


1 x Type-C Cable


1 x 2.4G dongle


1 x Switch Puller


1 x Keycaps Puller


1 x User Manual
Solid 98% keyboard
This keyboard was a lot of fun to build in. Simple plastic construction offering a gasket mount design. Plate mount has all the key etched in making it super easy to place blank keycaps. For the price to quality this is a solid purchase. I wish this board had more option for foam and plate mounts. I also wish I could of found different color options.
Great board PAIN TO MOD
It is very difficult to find a 96-100% barebones board that is hot-swappable on a budget. I love how this board turned out after the modding. However, it was a PAIN to mod. It took me 40 minutes just to get board, the top and bottom were easy to detach the problem was the sides because they are grooved.
The gasket is not a true gasket, it is just pieces of foam in a slit to give it the "gasket" feel. There is foam between the top plate and the PCB as well as foam stickers around the switch slots, but there is no foam in the bottom of the board. It is completely hollow. I put in 4mm PE foam and did my normal tape mod to the back of the PCB to give it the sound that I wanted.
The stabilizers are actually pretty decent, I ended up not changing those and just lubing them myself to get rid of the rattle. They were not lubed well at all, but there was an obvious yet terrible attempt.
I absolutely love how the board turned out after my customizations, but with how much of a pain it was to get the board apart in order to mod it and the "gasket" attempt I have to give it 4 stars and not 5. If it was a true gasket board and didn't take me 40 minutes to get apart then I would have given it 5 stars.
I do highly recommend this board however if you are looking for a 96% board to build. Mine turned out beautiful.
Setup Ideas From Customers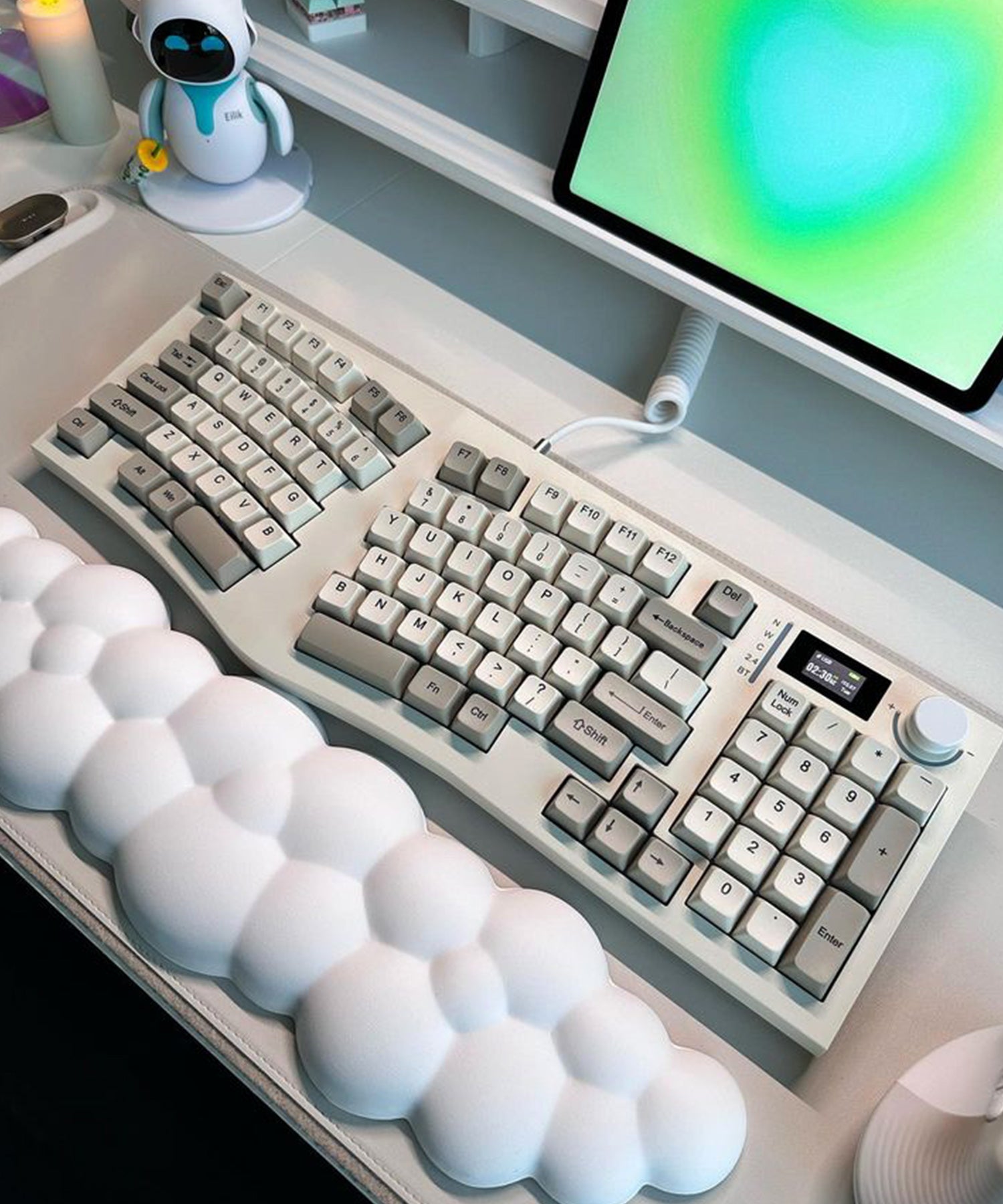 FEKER Alice98 Wireless Mechanical Keyboard With LED Screen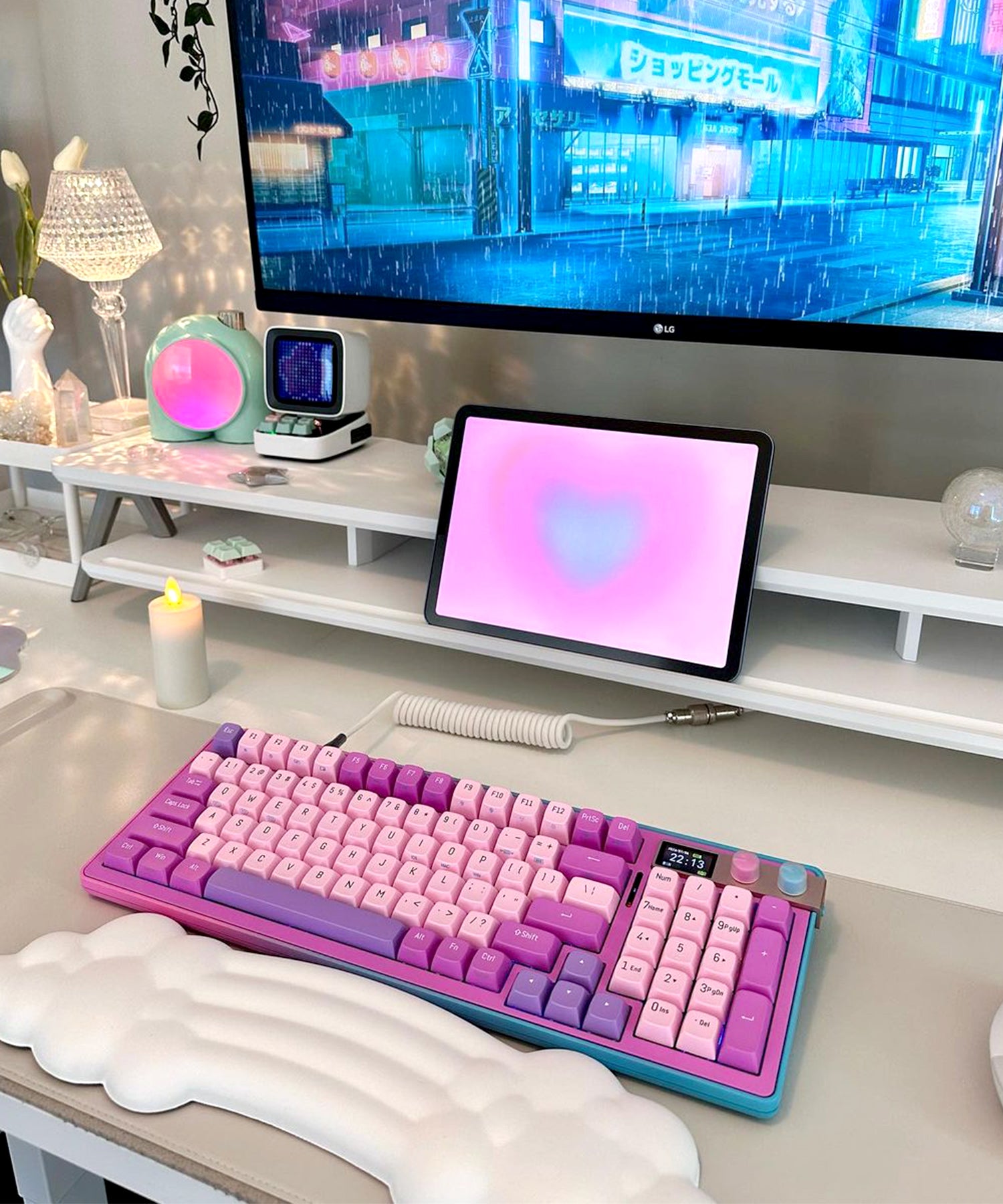 FOPATO H98 Love & Salvation Wireless Mechanical Keyboard With TFT Screen
FirstBlood B81 Crystal Transparent Wireless Mechanical Keyboard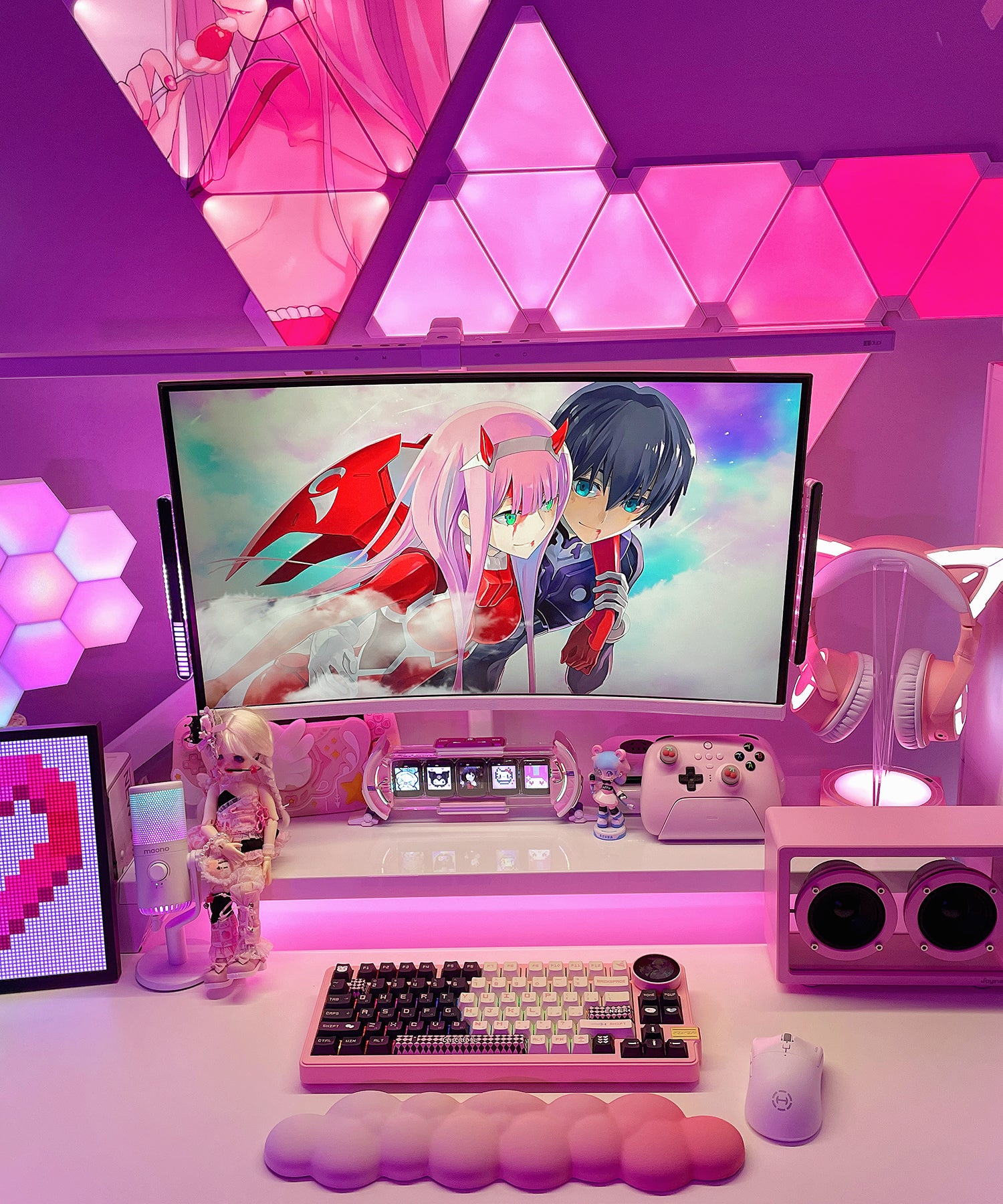 FEKER K75 Mechanical Keyboard with Multifunctional Knob Display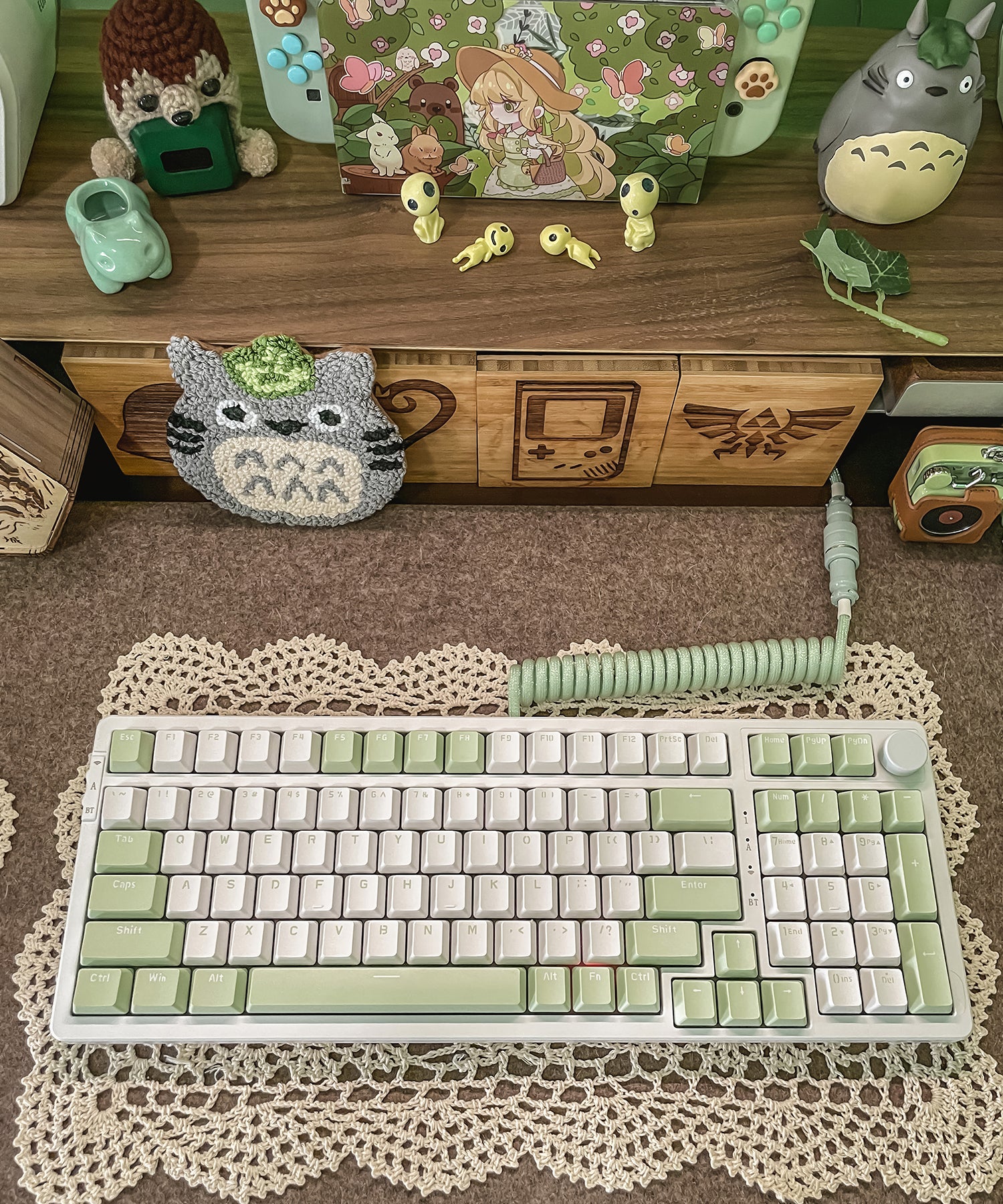 Ajazz AK992 Hot-swappable Mechanical Keyboard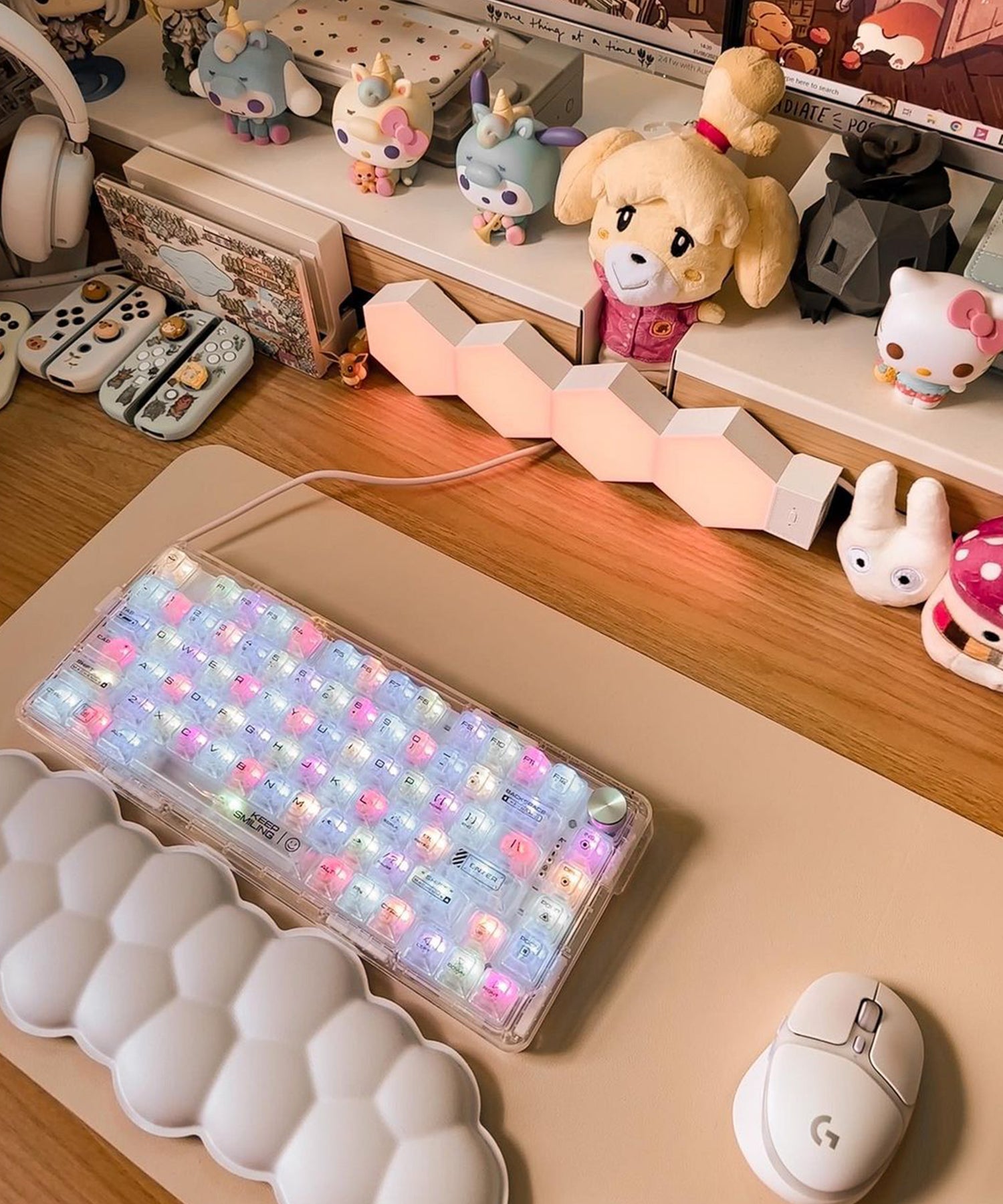 Machenike K500F-B81 RGB Clear Mechanical Keyboard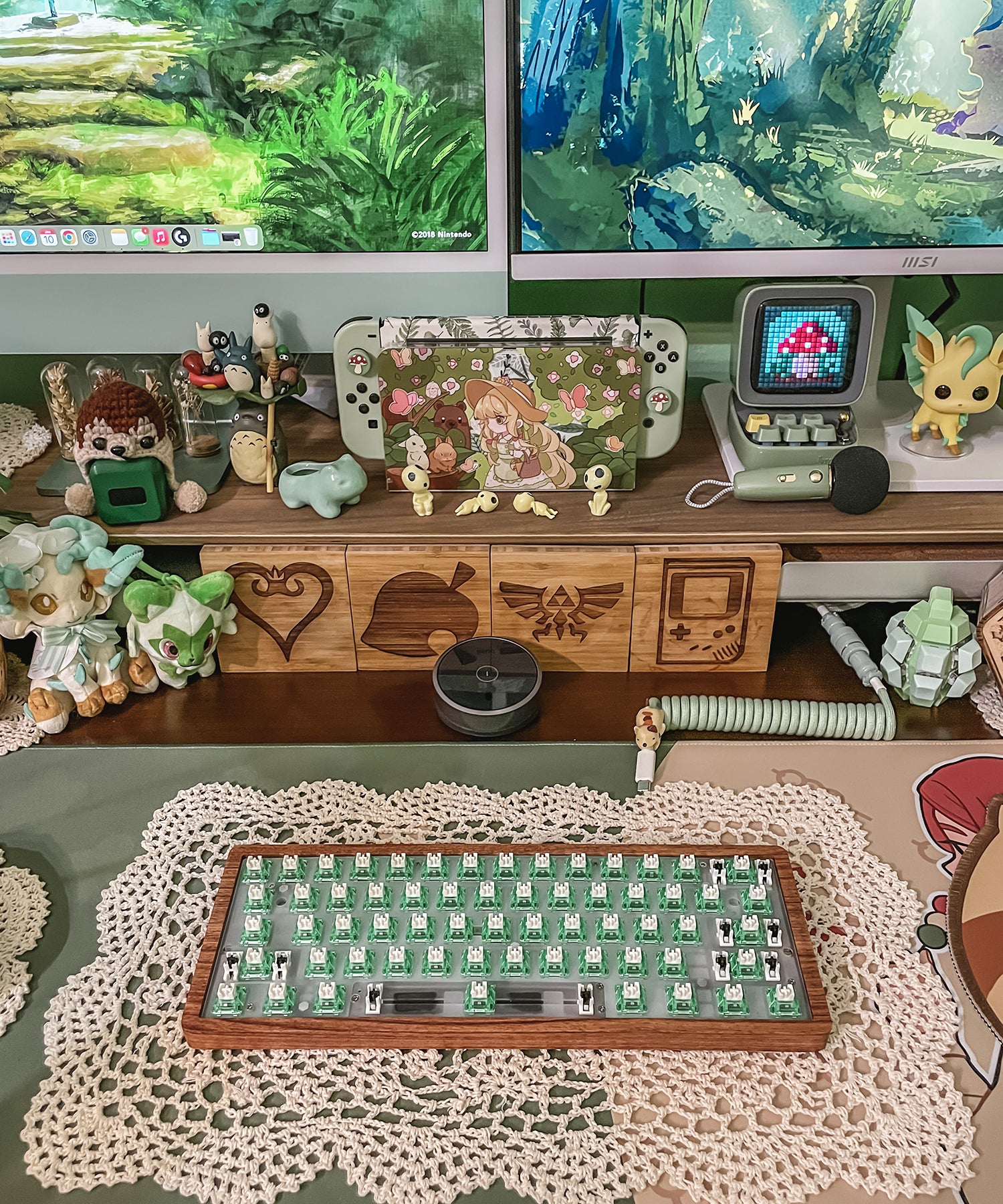 SKYLOONG GK61 Lite Gasket DIY Kit Wooden + Ajazz Diced Fruit Switch Set - Kiwi Switch