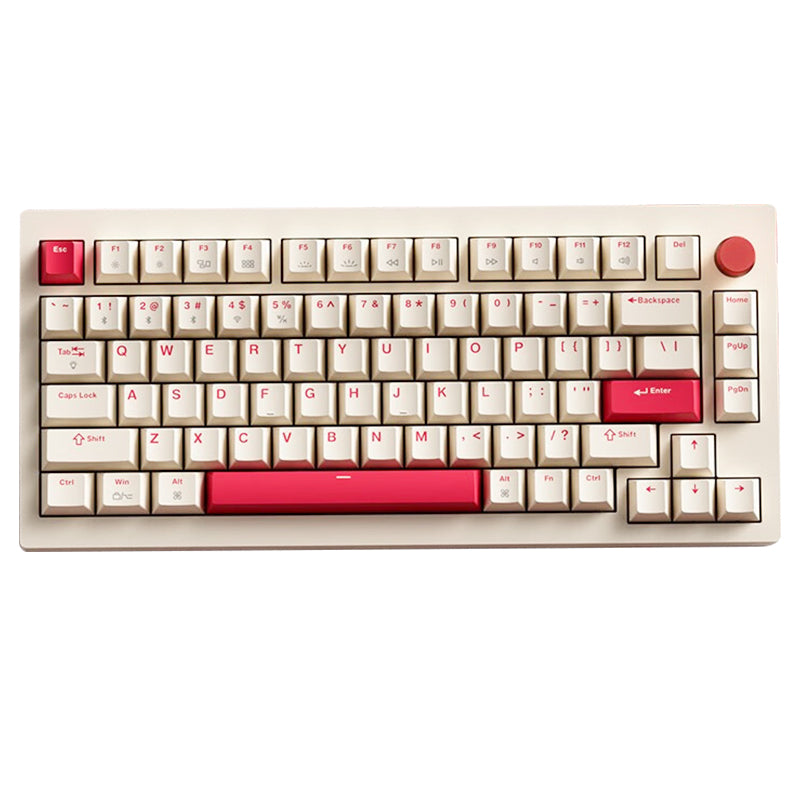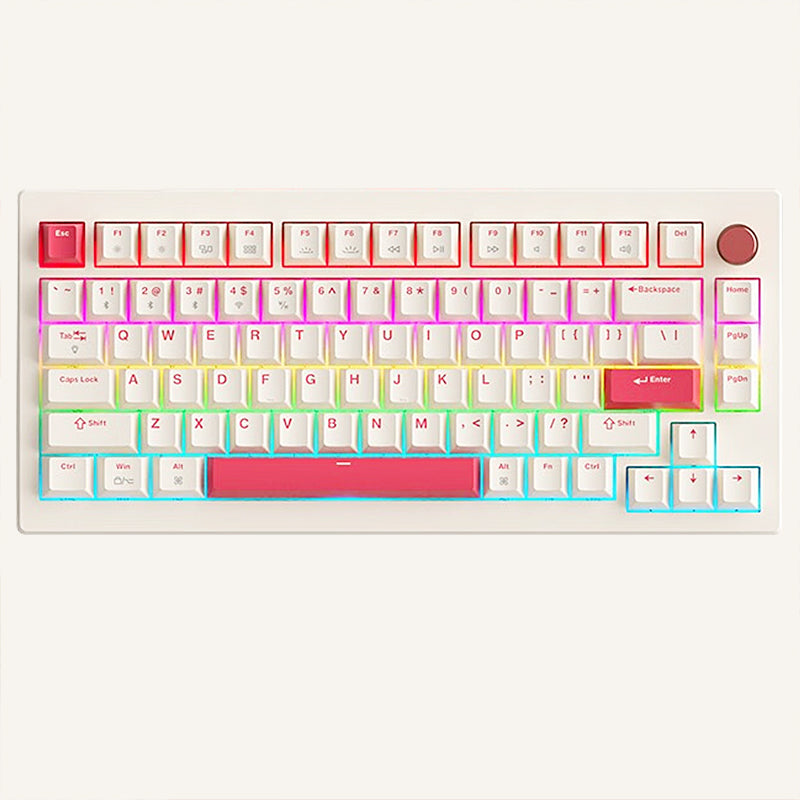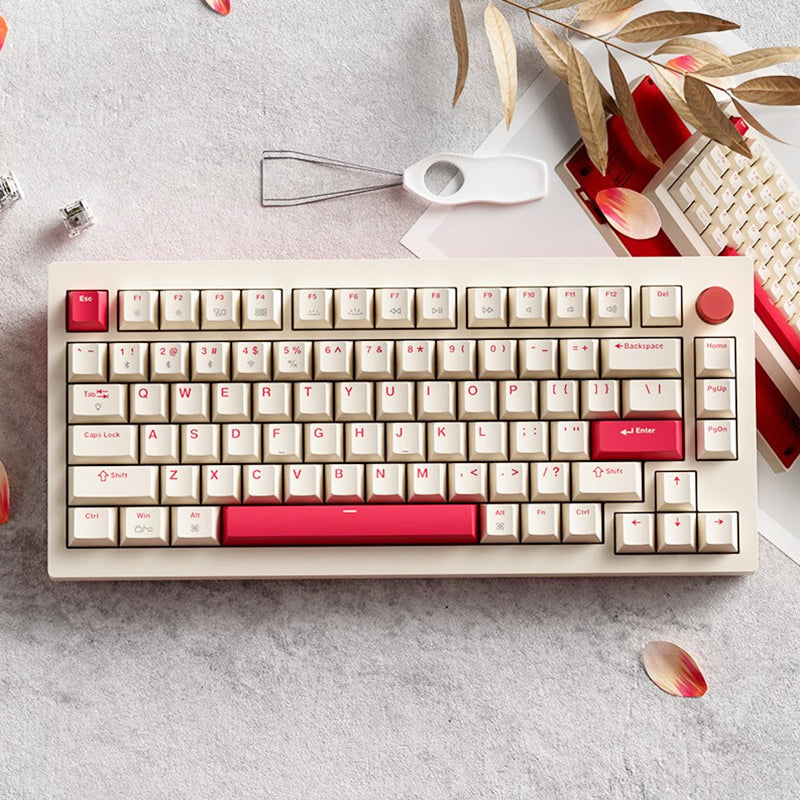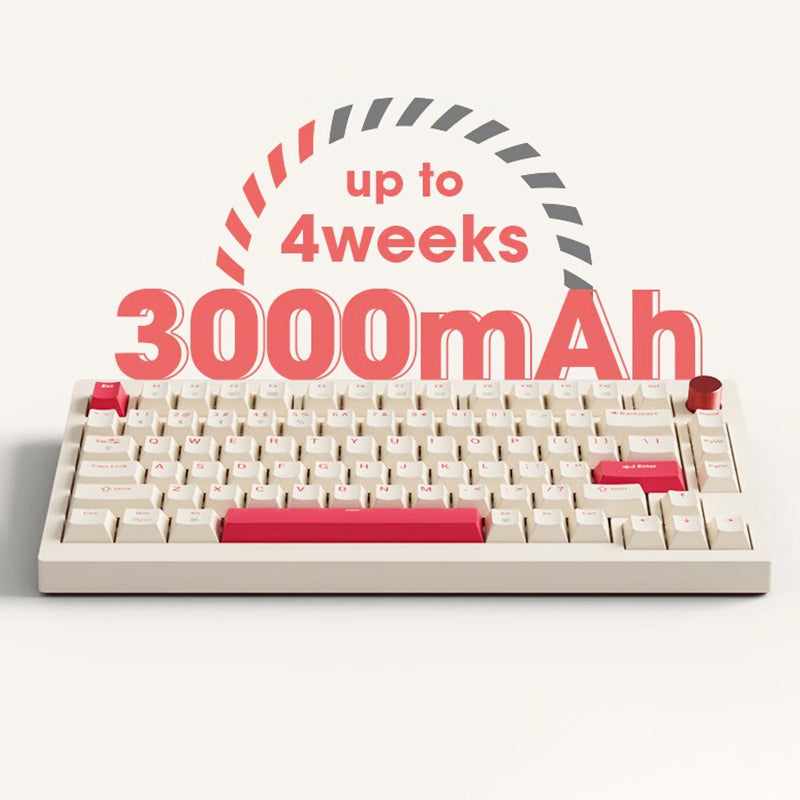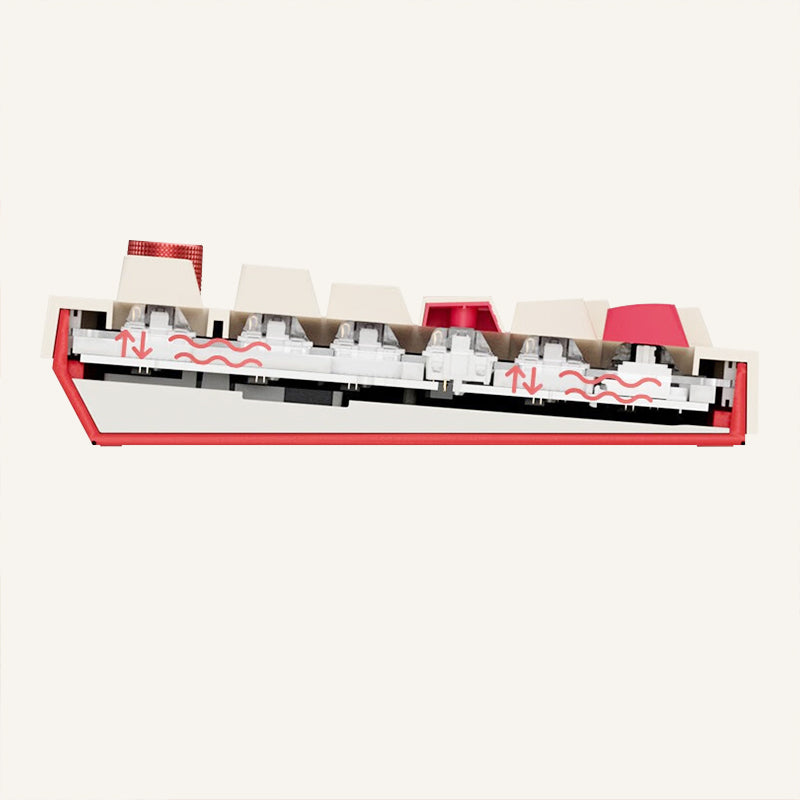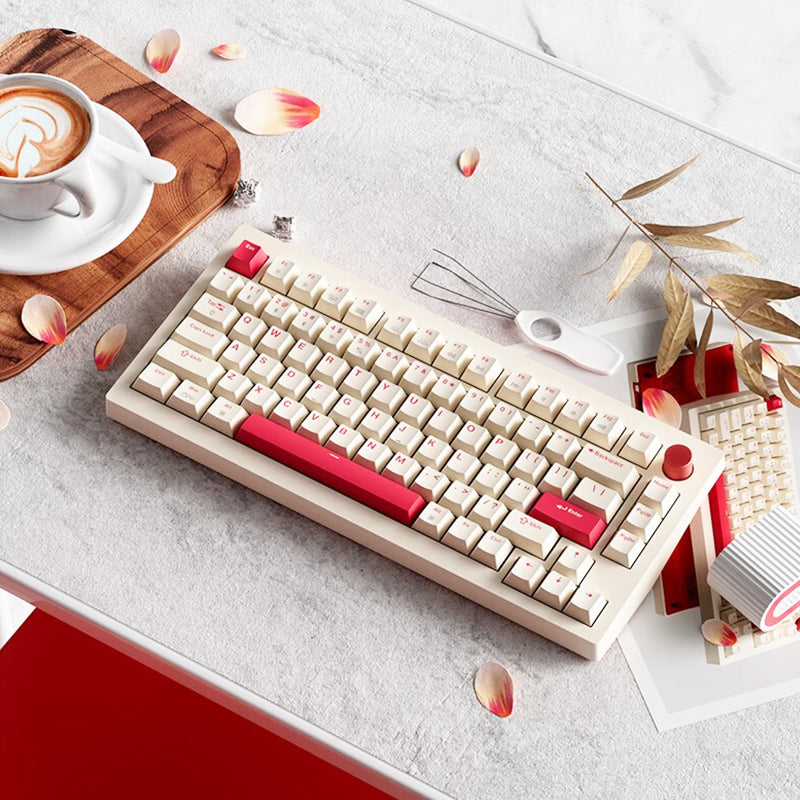 JAMESDONKEY A3 Gasket Mechanical Keyboard
JAMESDONKEY x Gateron Custom Switches:
G Pro 2.0 Silver Linea
Shockproof Gasket Pro Design
Based on the currently popular gasket-mounted structure design, JAMESDONKEY has further optimized its structure for a softer, and smoother experience. The A3 Keyboard brings you the Gasket Pro design which ensures soft bounce and smoother typing.

EVA Sound-absorbing Padded Structure
JAMESDONKEY A3 Keyboard features EVA sound-absorbing cotton layer between the PCB board and the positioning plate. It effectively reduces the vibrations by absorbing the keystrokes and delivering softer acoustics and smoother typing.

Hot-swappable Sockets
JAMESDONKEY A3 Keyboard allows you to use your choice of mechanical switches. It features hot-swappable sockets supporting both 3-pin and 5-pin mechanical switches. The A3 supports most switches out there.

Triple Mode Connections
JAMESDONKEY A3 Keyboard supports a wide range of devices with its three-mode connections. It supports high-speed wireless connectivity with a Wireless 2.4GHz connection, multi-device wireless connectivity with wireless Bluetooth V5.1 connections, and easy wired connectivity with USB Type-C detachable wired connectivity.

High-Capacity Battery
JAMESDONKEY A3 houses a 3000mAh high-capacity lithium-ion battery. It provides an extended battery life of up to 3 to 4 weeks with the backlight turned off.

Compact 75% Layout With Multimedia Volume Knob
JAMESDONKEY A3 features a compact 75% mechanical keyboard layout. It consists of 81 keys comprising function rows, arrow keys, etc. There's also a multimedia volume knob that allows you easy volume adjustment anytime you want.
General

Brand:  JAMESDONKEY


Type: Mechanical Keyboard


Model: A3

Specification

Keys Number: 75%, 81+Knob


Structure: Shockproof Gasket Pro 

Programmable: All Keys

Plate Material: PC

Material: ABS+PC Chassis


Keycaps: Double-shot PBT 

Switch: JAMESDONKEY x Gateron Custom Switches

Battery: 3000mAh

Anti-ghosting: Full-key

Systems: Windows/macOS/iOS/Android

Triple Mode: 2.4G Wireless/Bluetooth/Type-C Wired

Weight & Size

Product Weight: 1.0kg


Package Weight: 1.2kg


Product Size(L x W x H): 32.1*13.6*4.0cm

Package Contents

1 x A3 Keyboard 


1 x Type-C Cable


1 x 2.4G dongle


1 x Switch Puller


1 x Keycap Puller


1 x User Manual
my first wireless keyboard, but it works well
Its my first wireless keyboard and it works well enough, perfect at my desk. But idk if its my setup but the connection is very laggy, and cuts out when Im at my couch 7ft away from the computer, dont know if the monitors at my desk is blocking the signal or something.
awesome keyboard
Really like it and will buy a second one
Great switchs I really enjoy the feel and sound of the Gateron browns, and Im sure the Reds are nice as well.
I ordered the pre built with red switches. The case foam actually seems to have eliminated any rattle in the space bar and gives it a nice gentle thockish sound. Also, James Donkey may be the best keeb company name of all time. For the price it is well worth it. P.s. the retro look has everyone asking me if it's from the 80's
Setup Ideas From Customers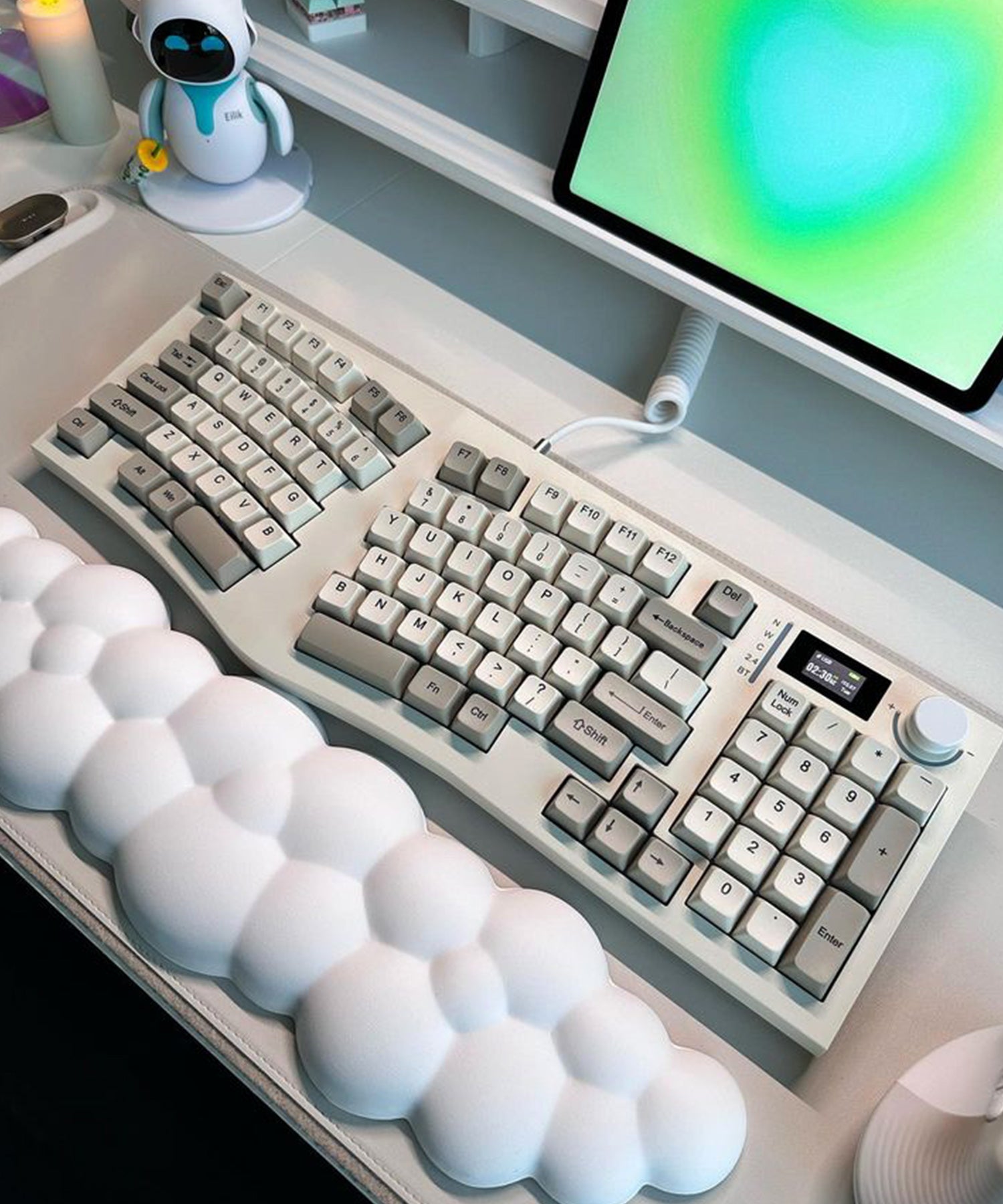 FEKER Alice98 Wireless Mechanical Keyboard With LED Screen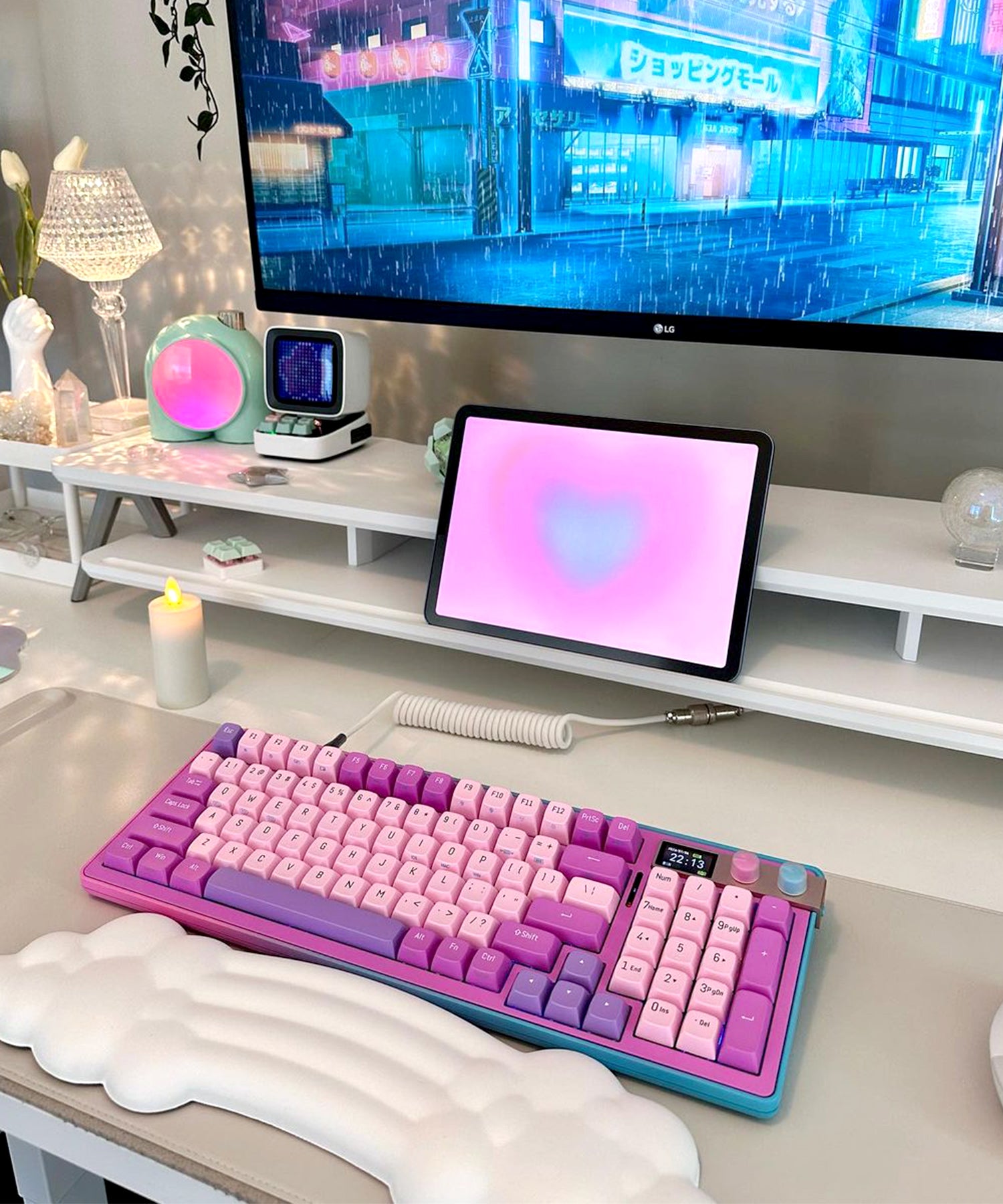 FOPATO H98 Love & Salvation Wireless Mechanical Keyboard With TFT Screen
FirstBlood B81 Crystal Transparent Wireless Mechanical Keyboard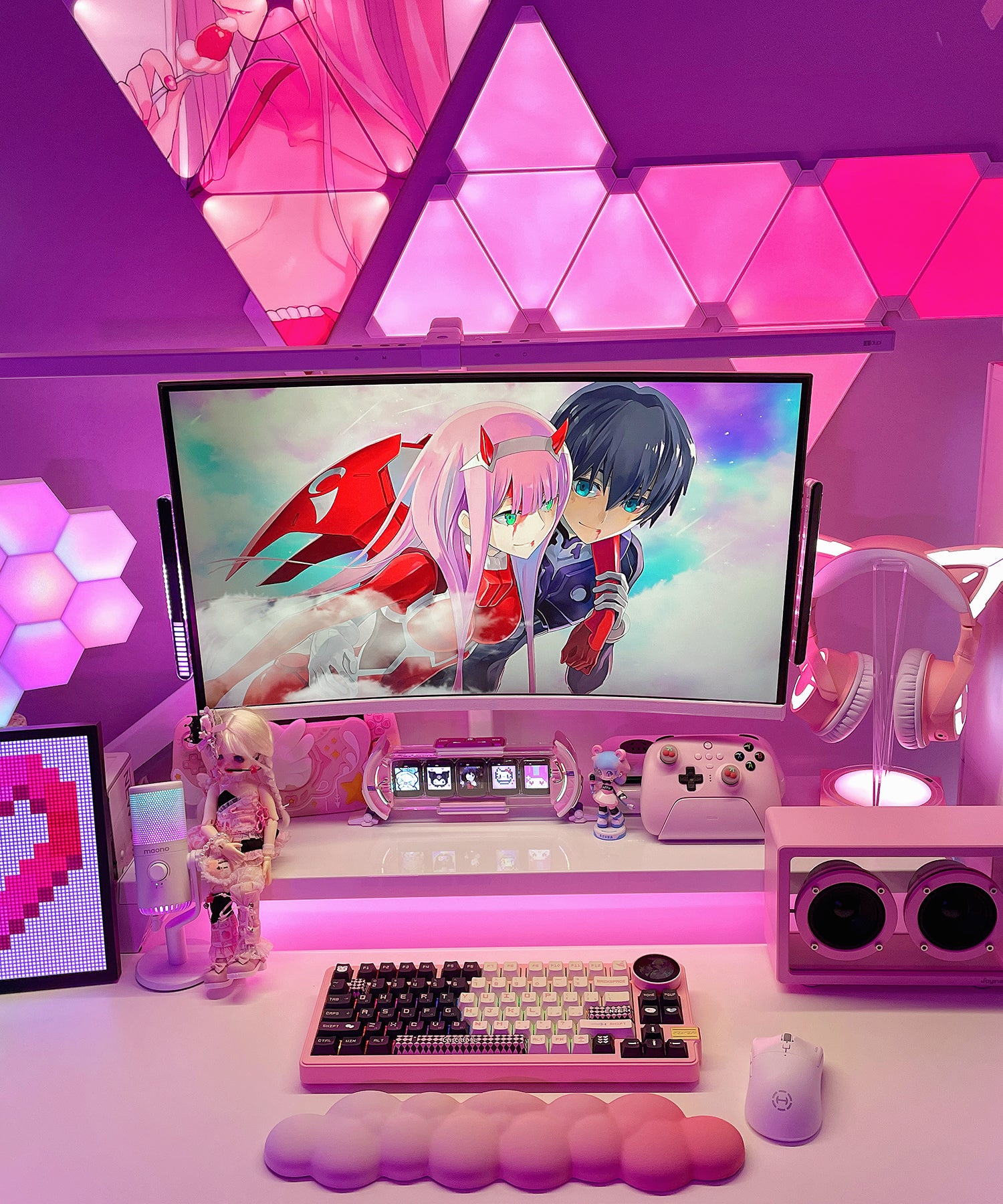 FEKER K75 Mechanical Keyboard with Multifunctional Knob Display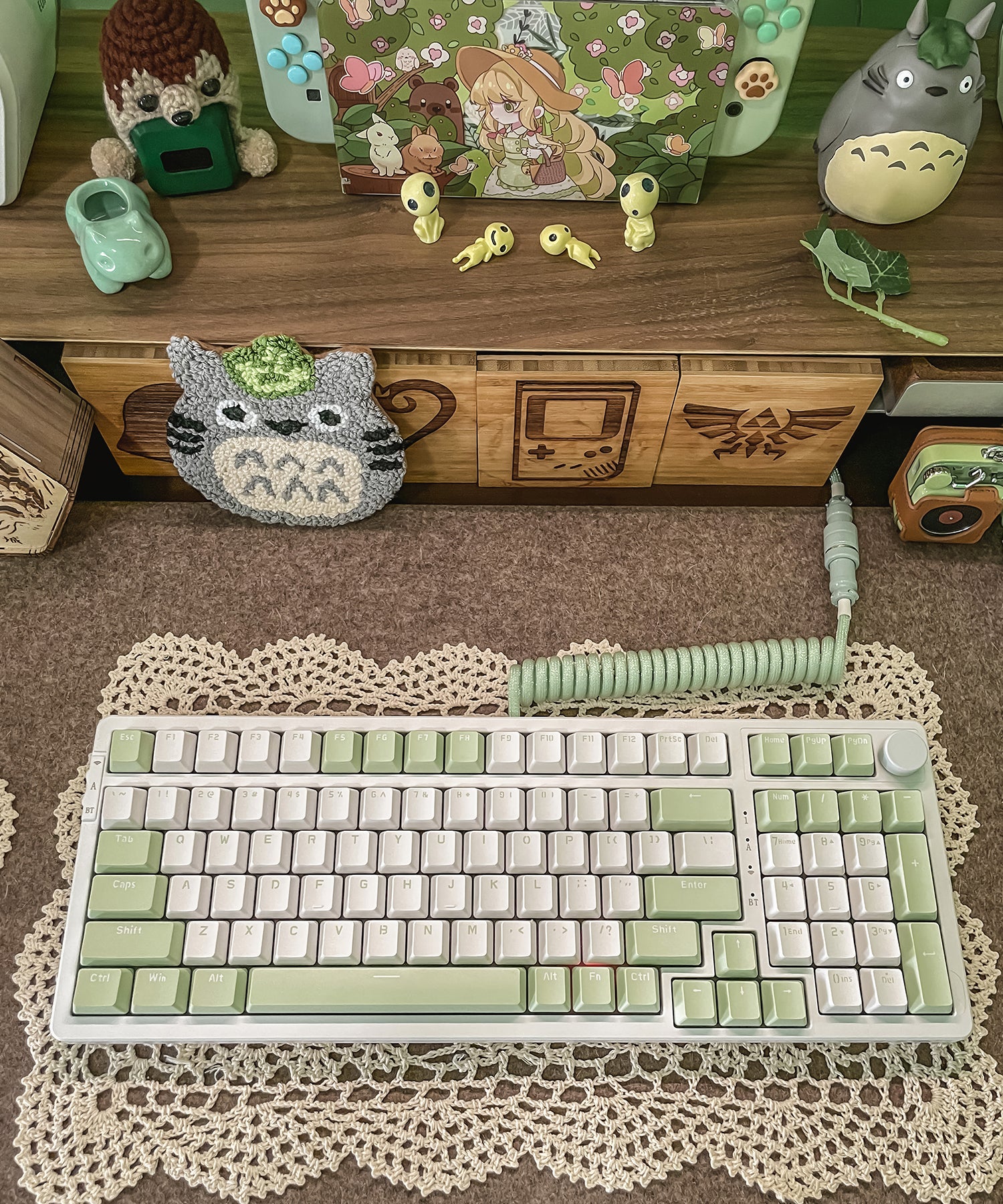 Ajazz AK992 Hot-swappable Mechanical Keyboard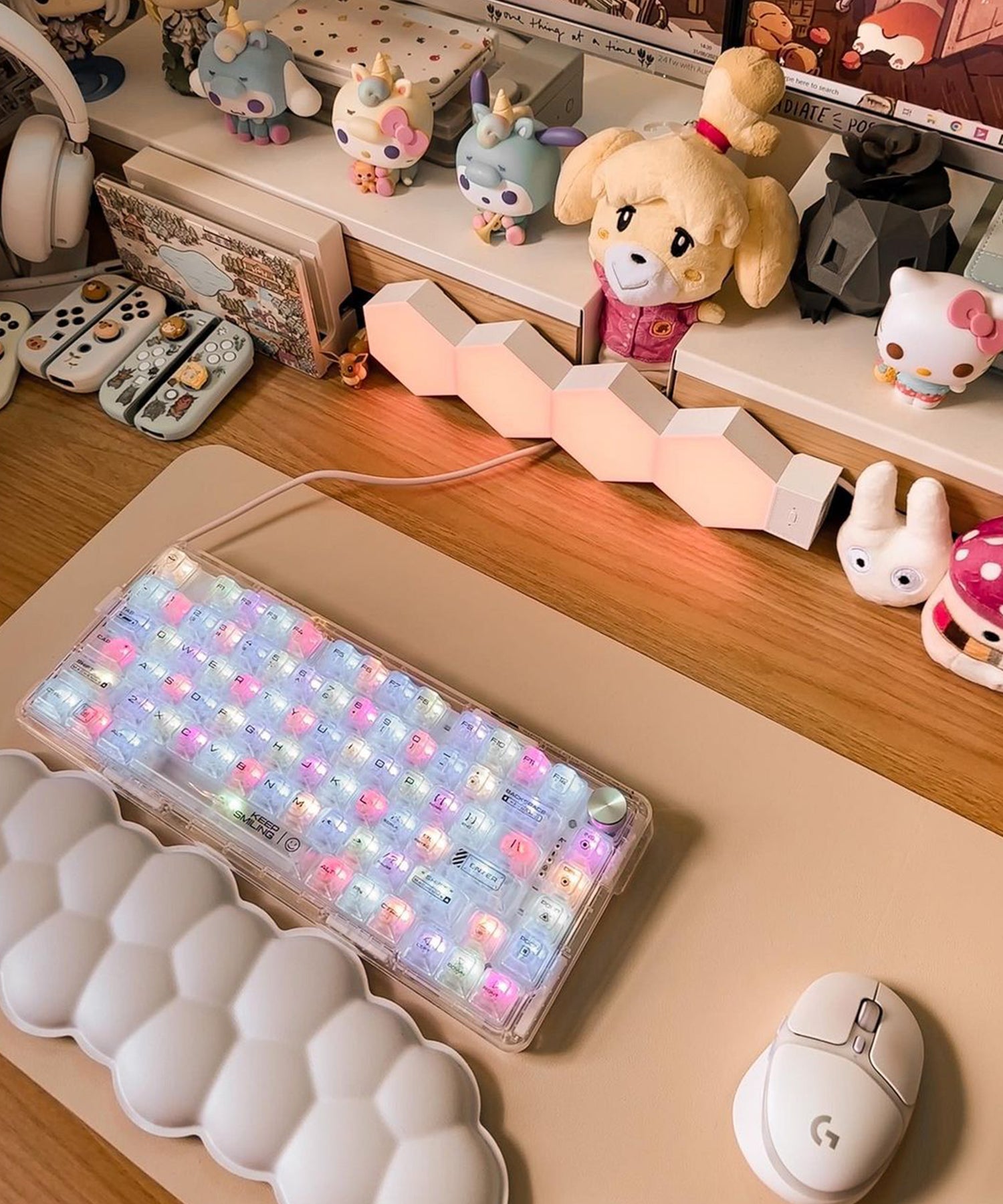 Machenike K500F-B81 RGB Clear Mechanical Keyboard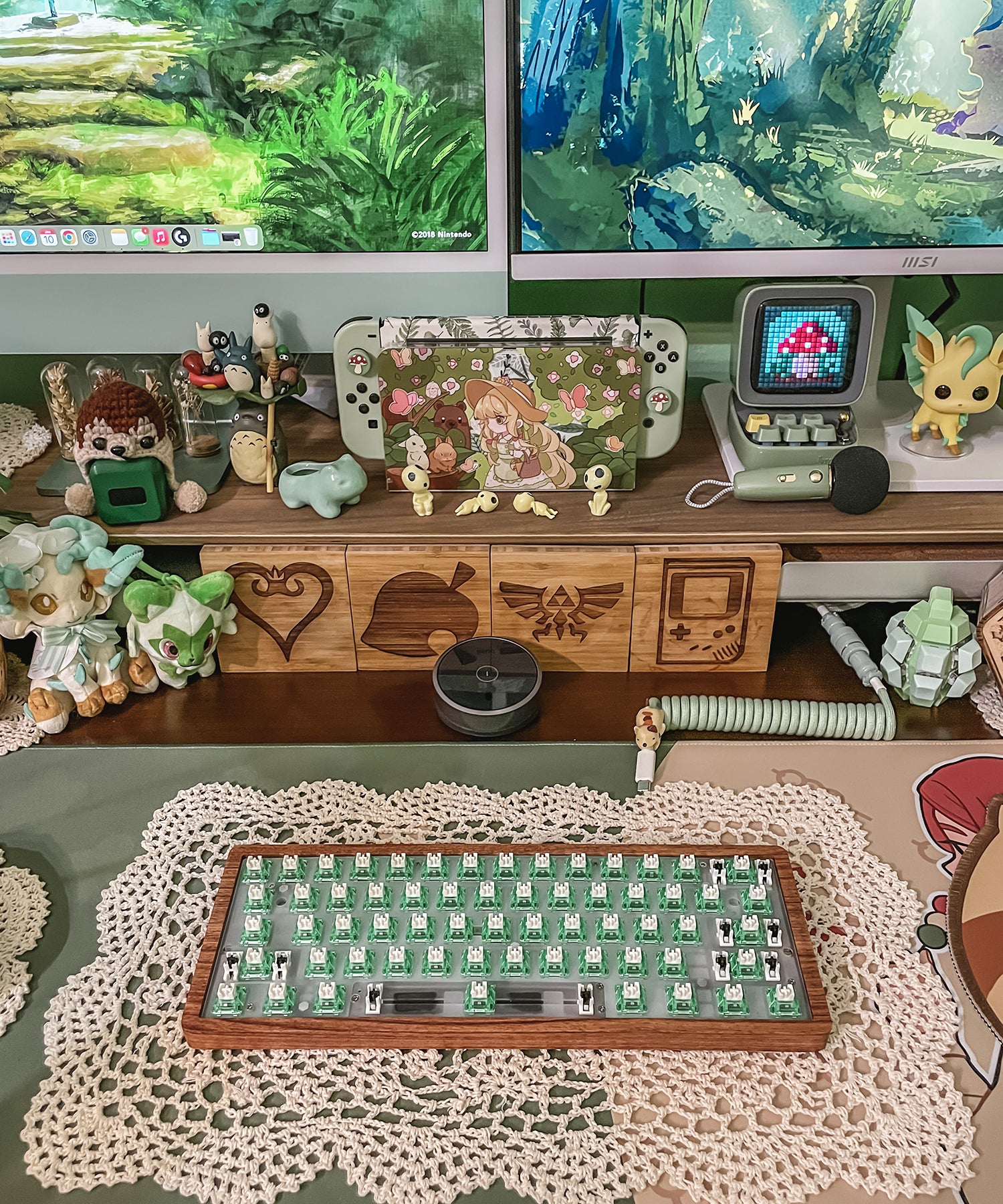 SKYLOONG GK61 Lite Gasket DIY Kit Wooden + Ajazz Diced Fruit Switch Set - Kiwi Switch