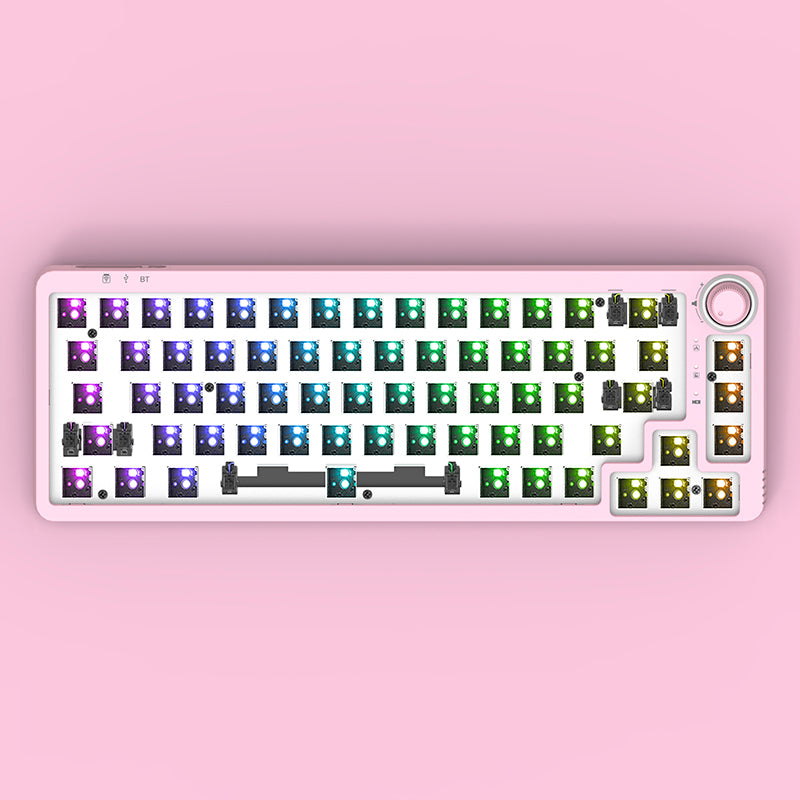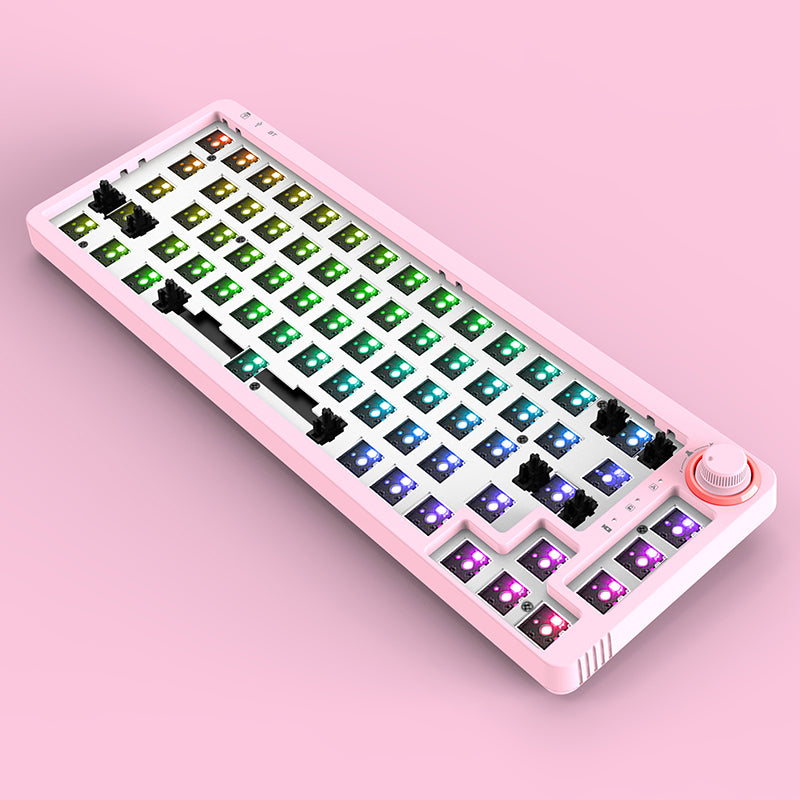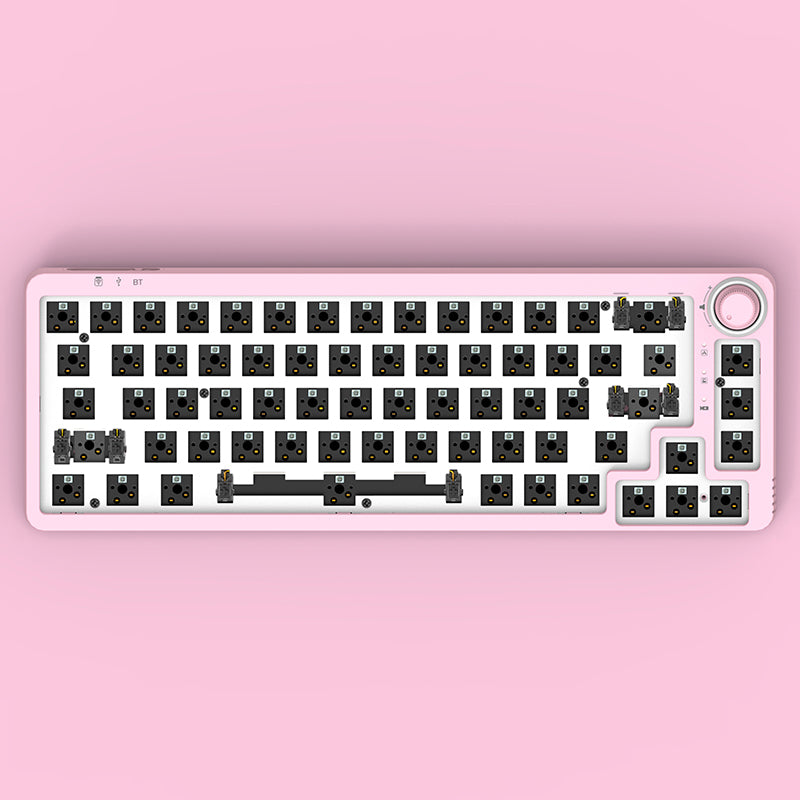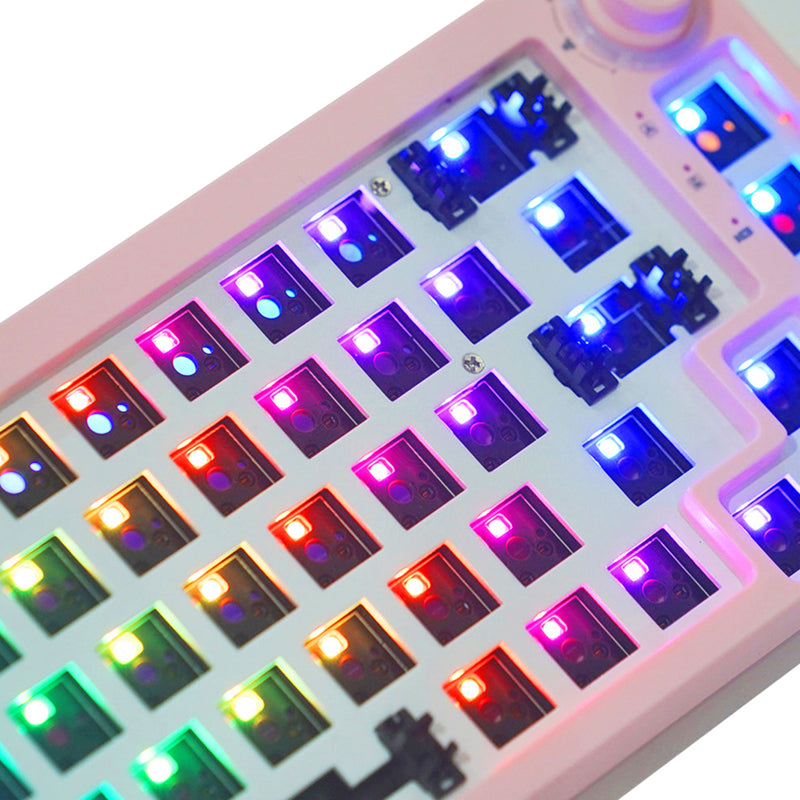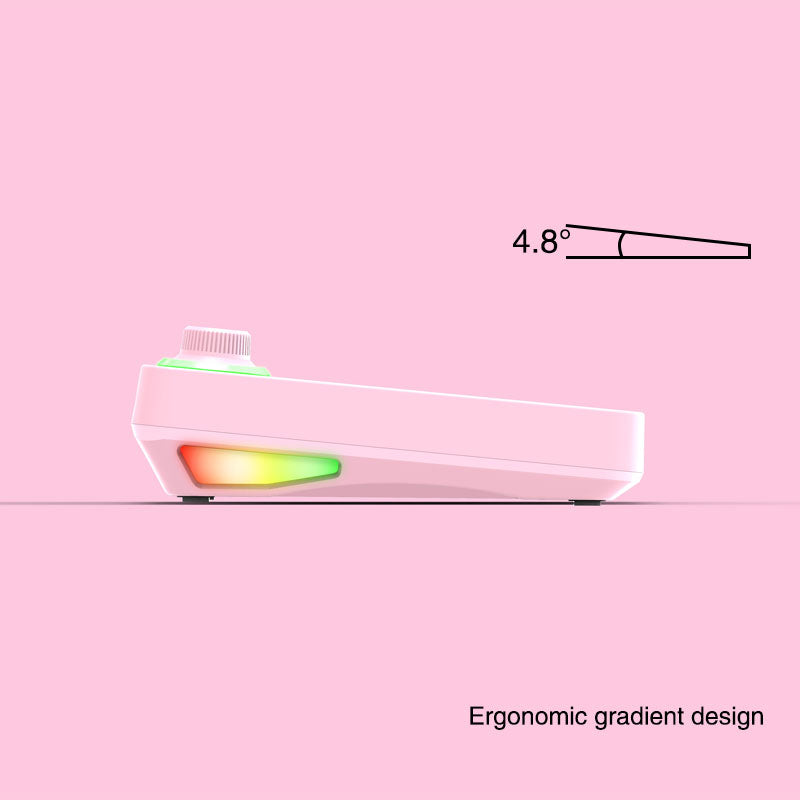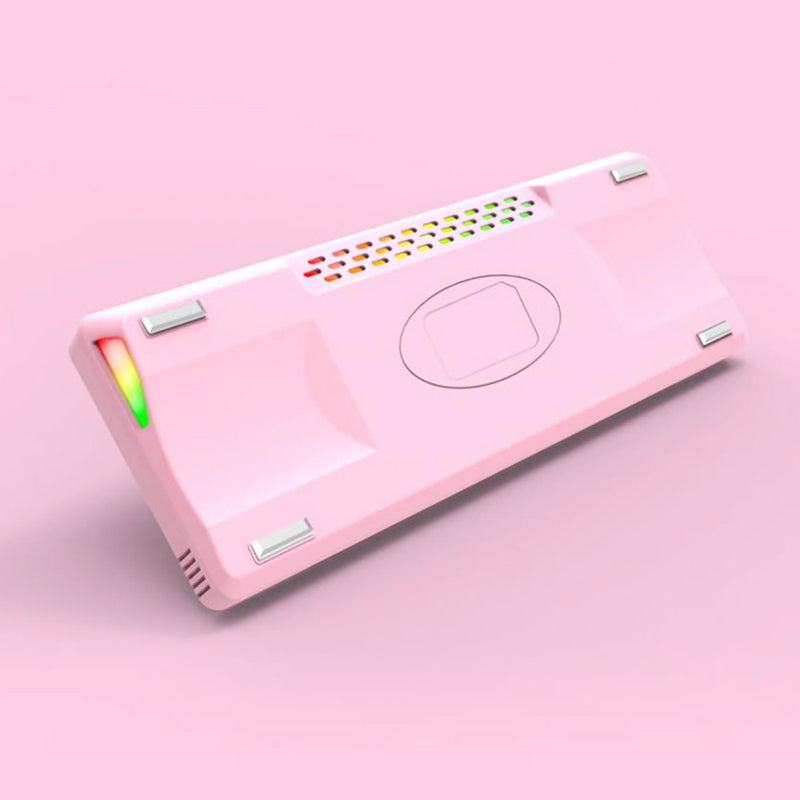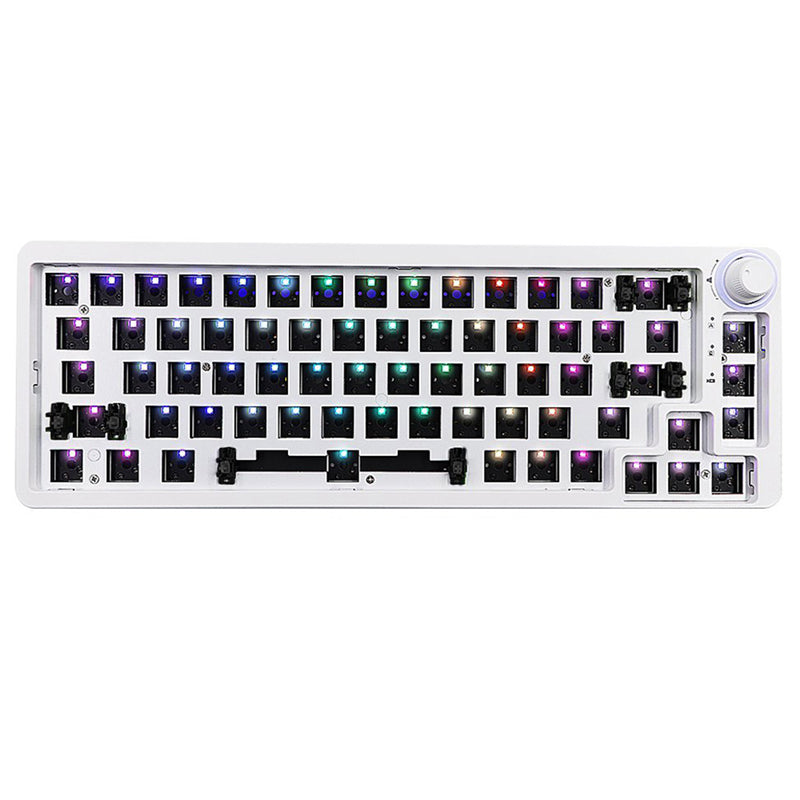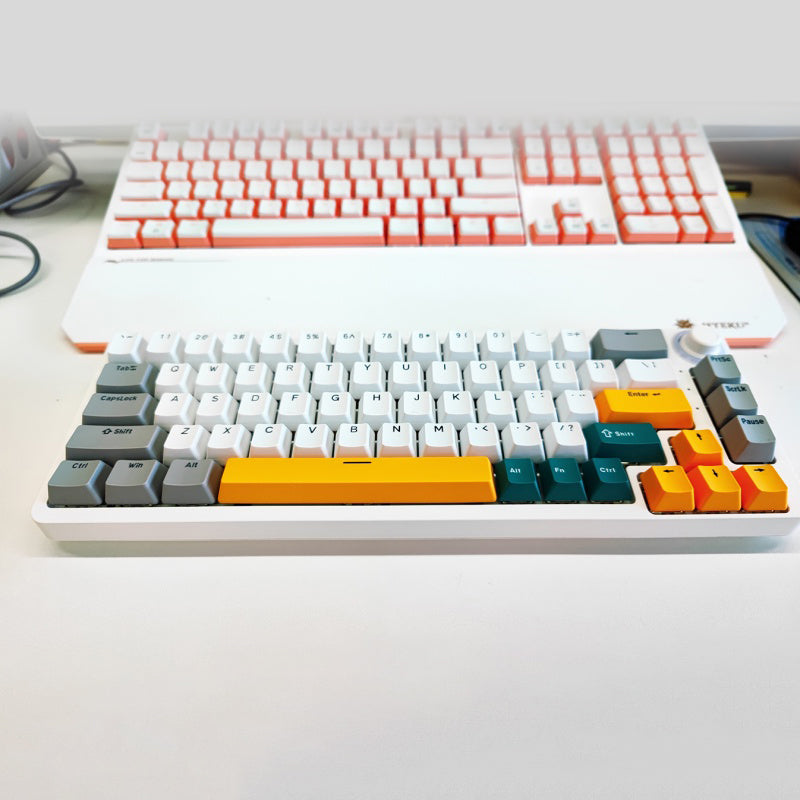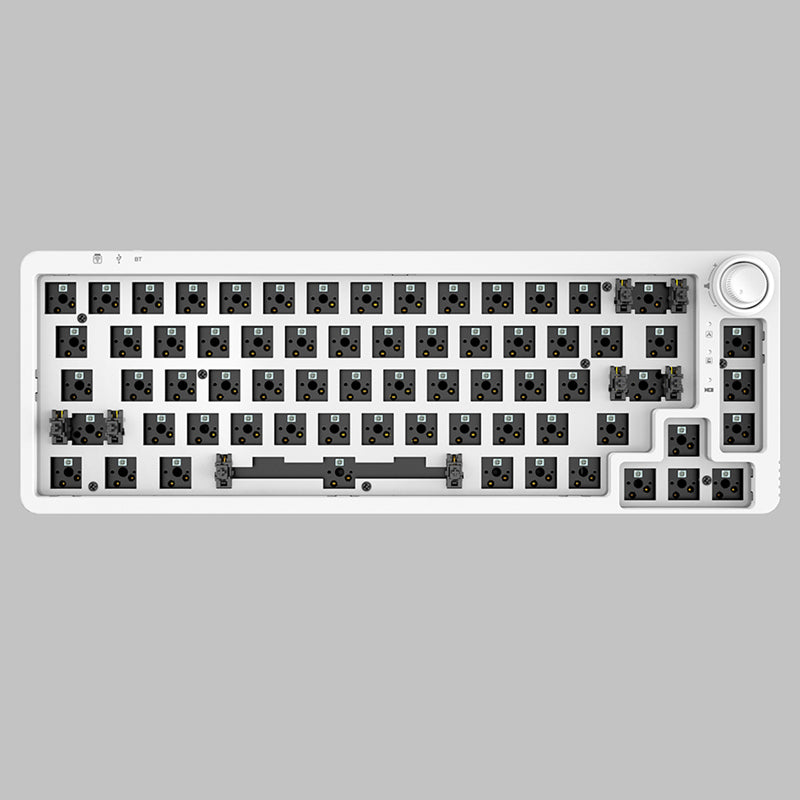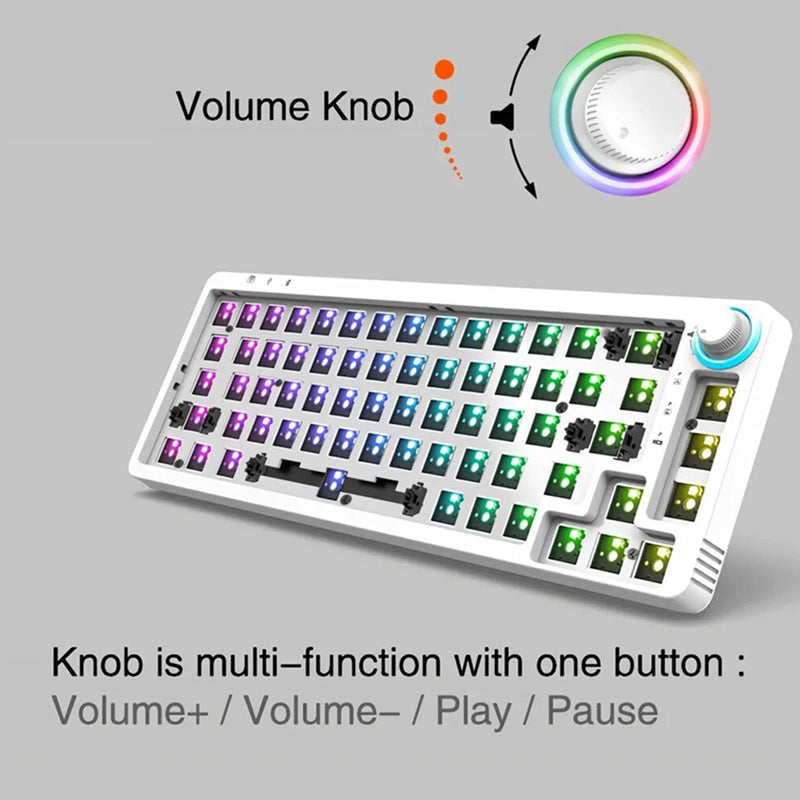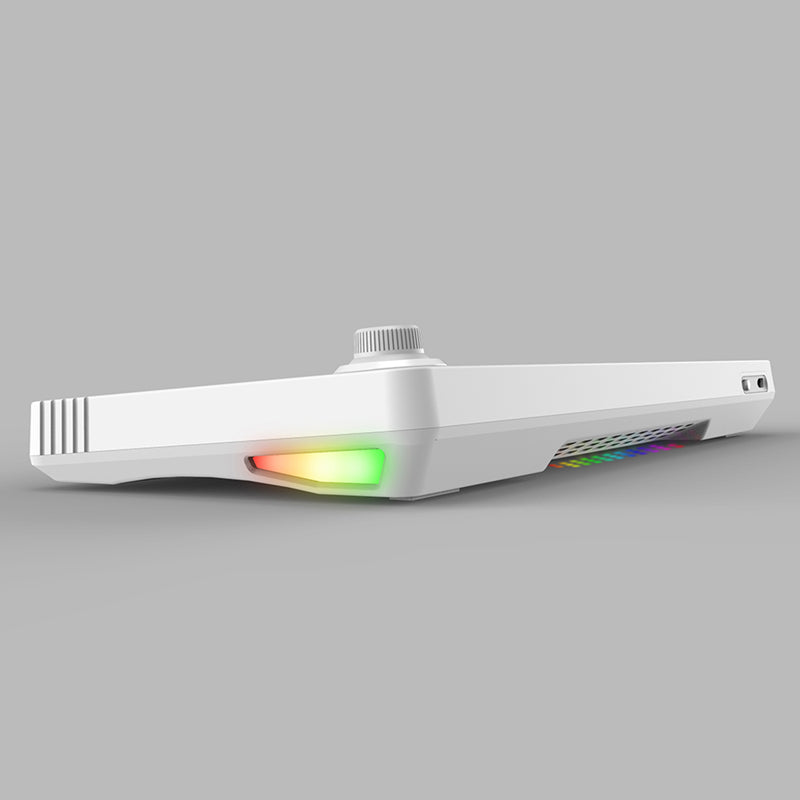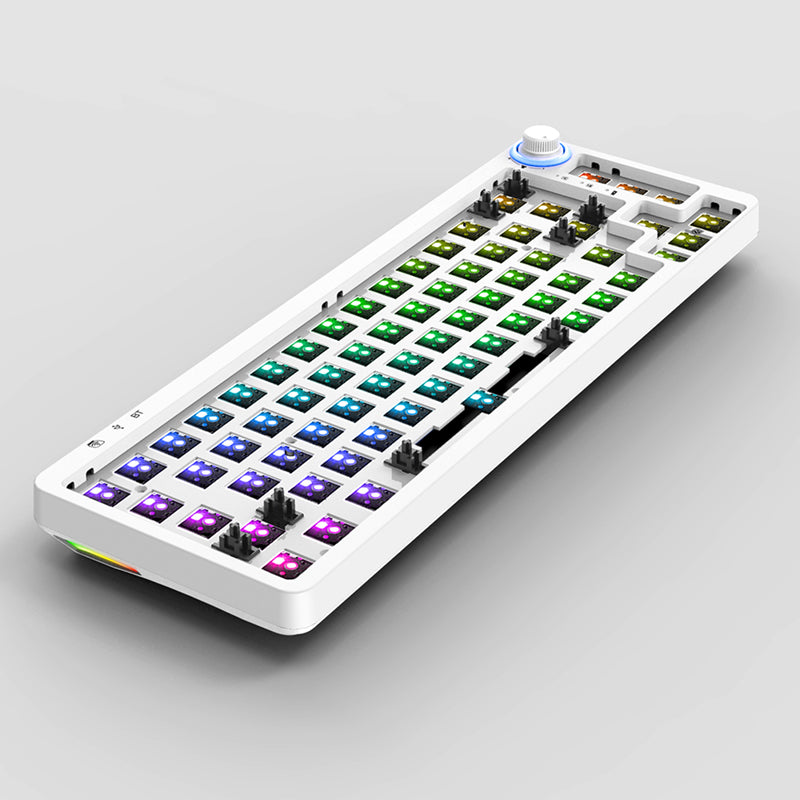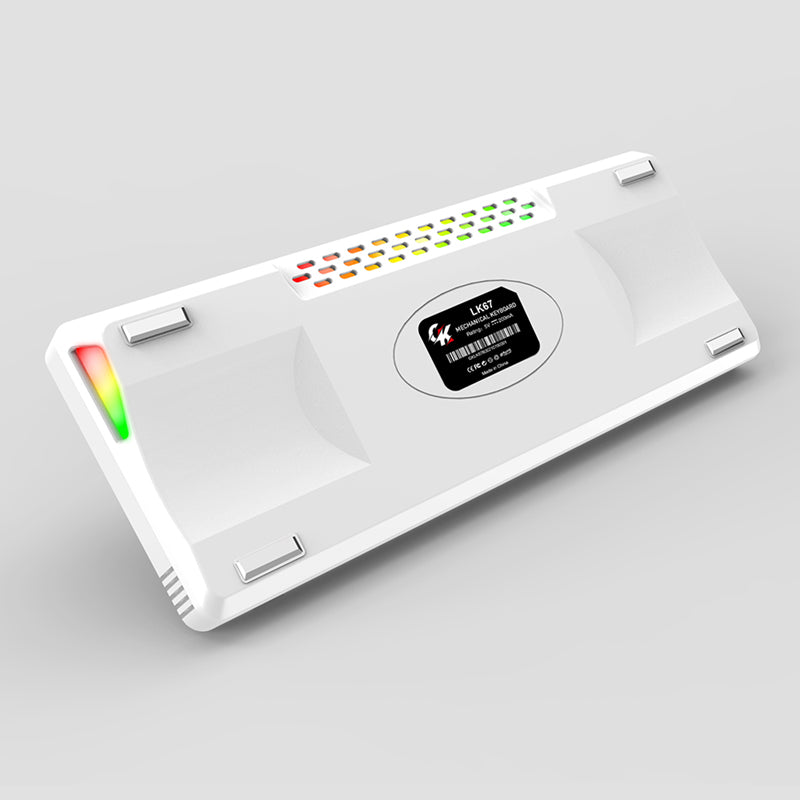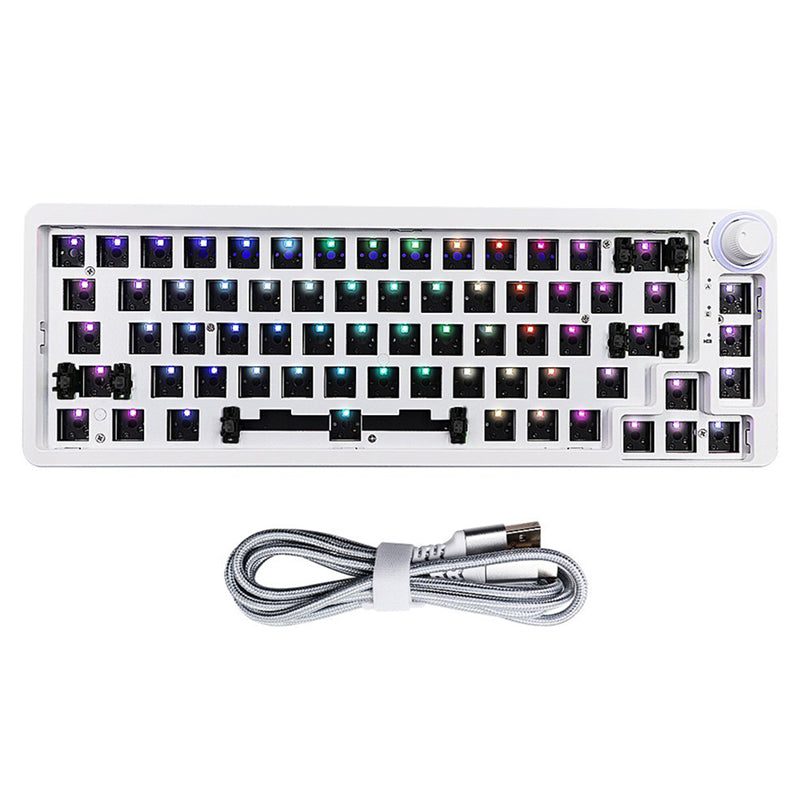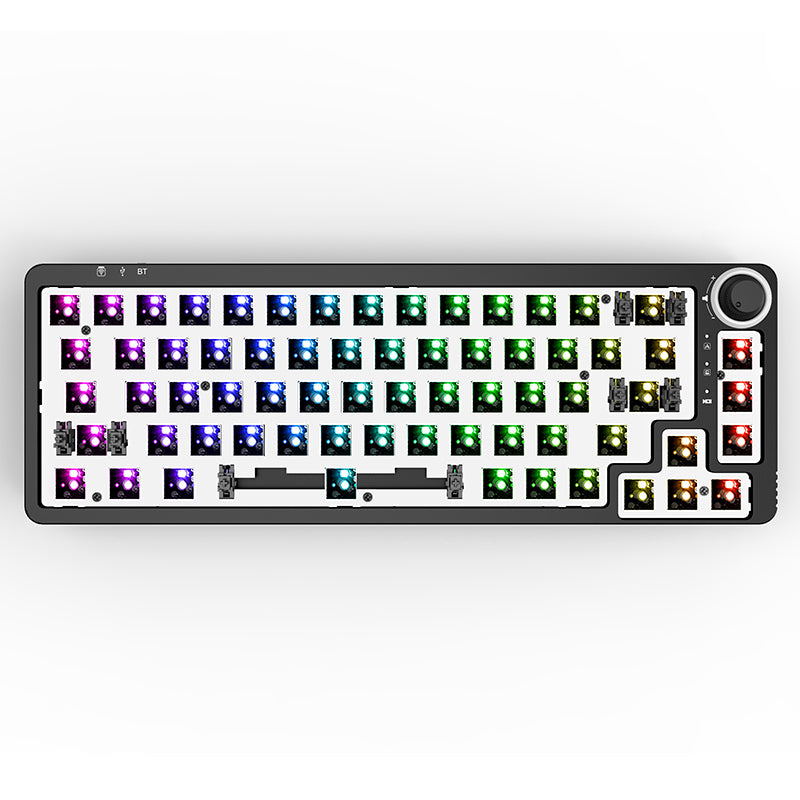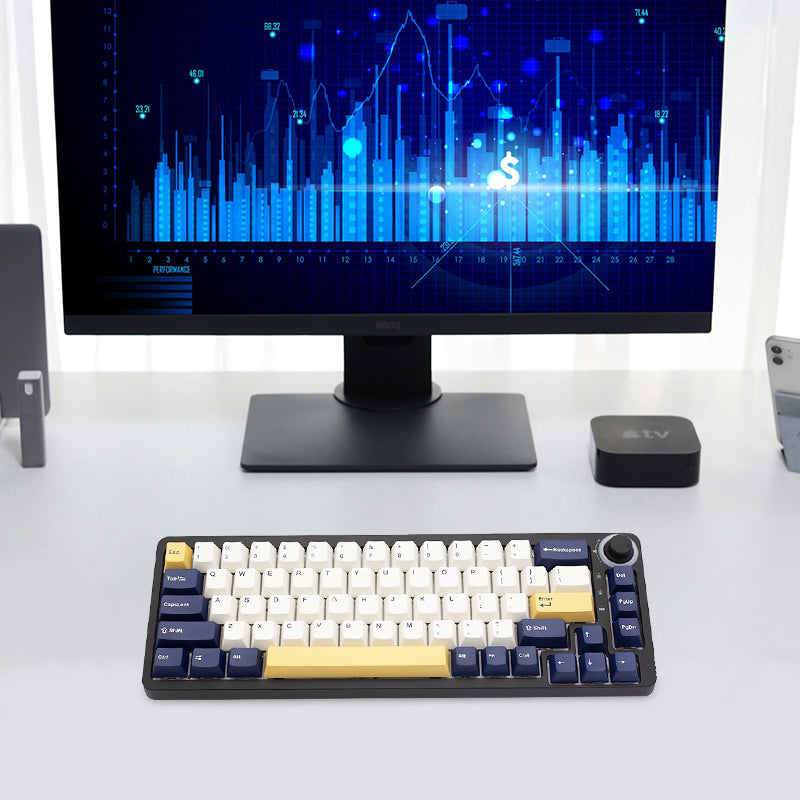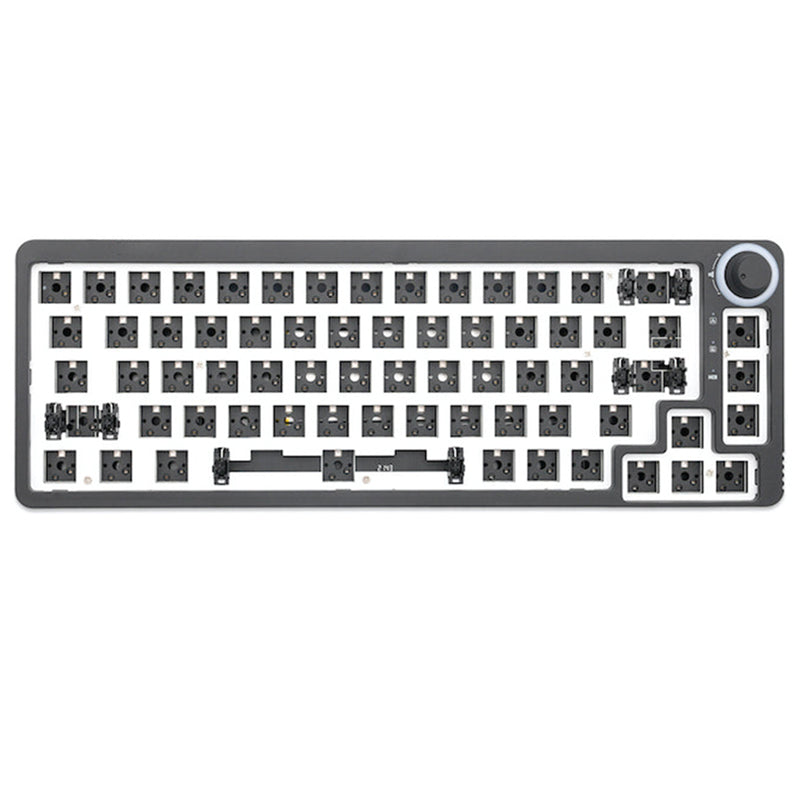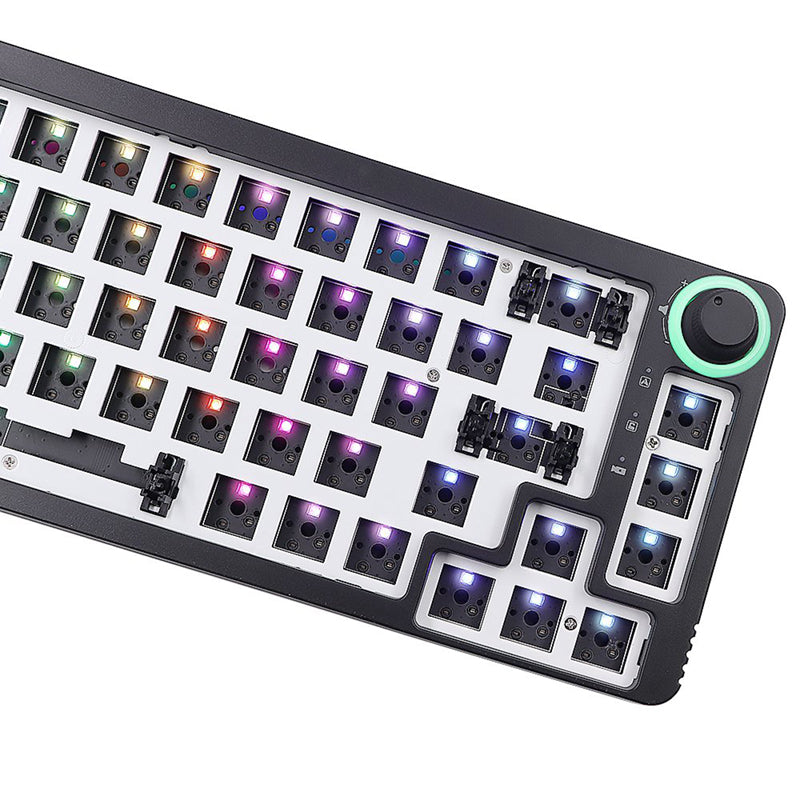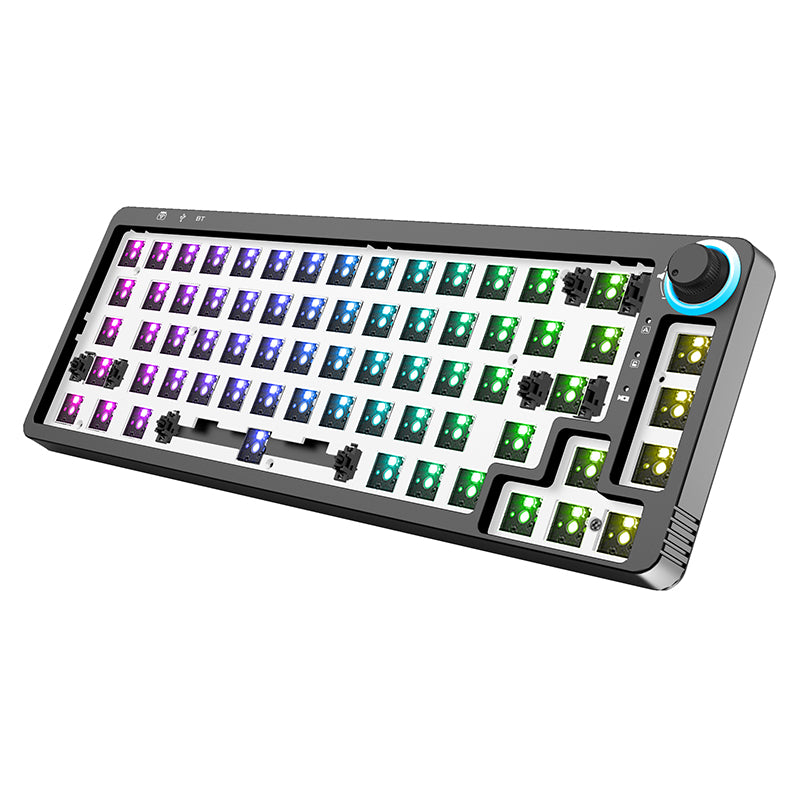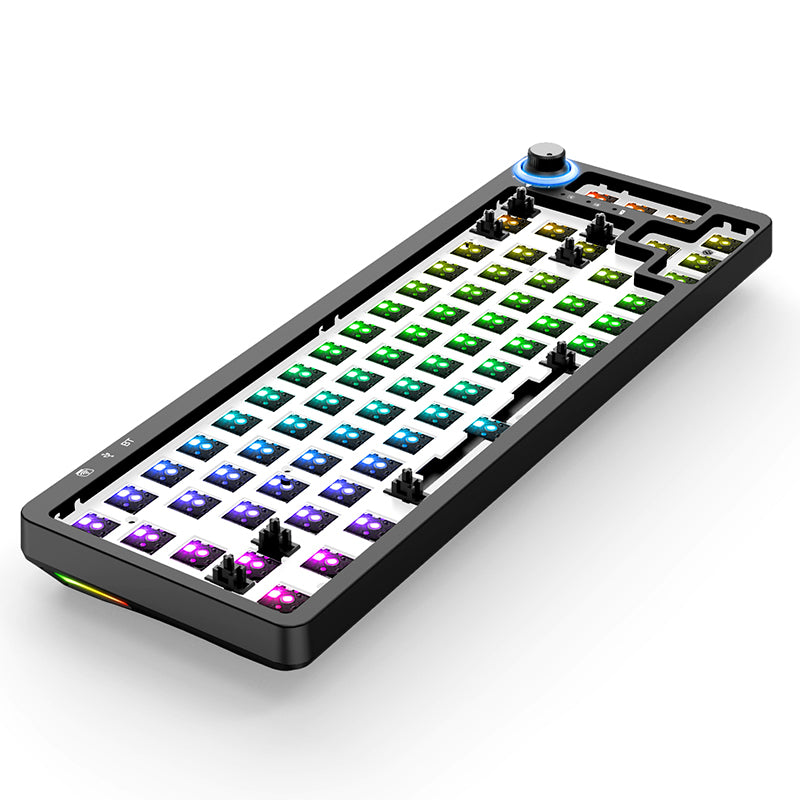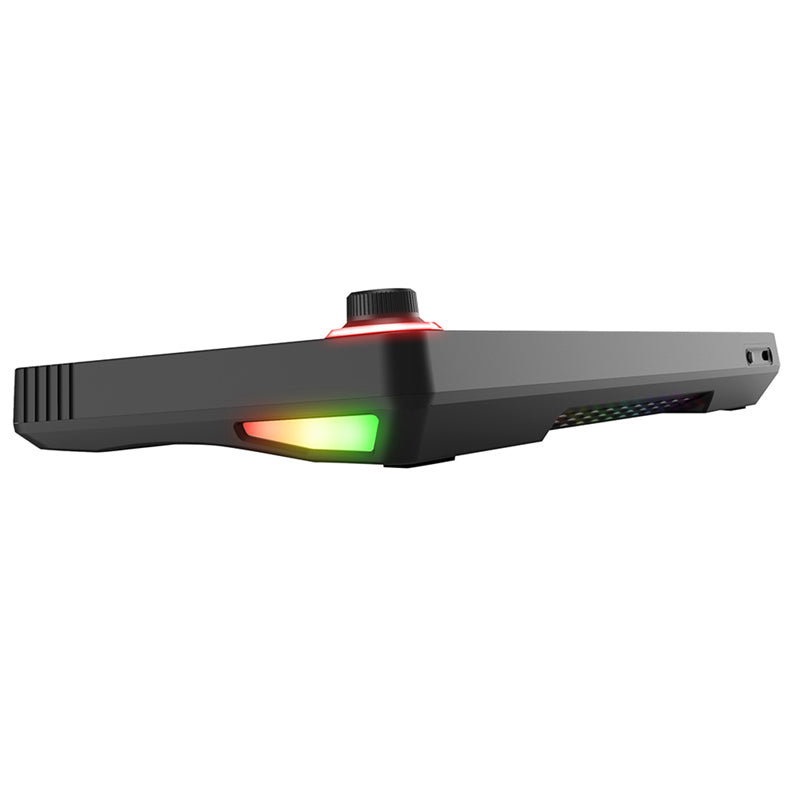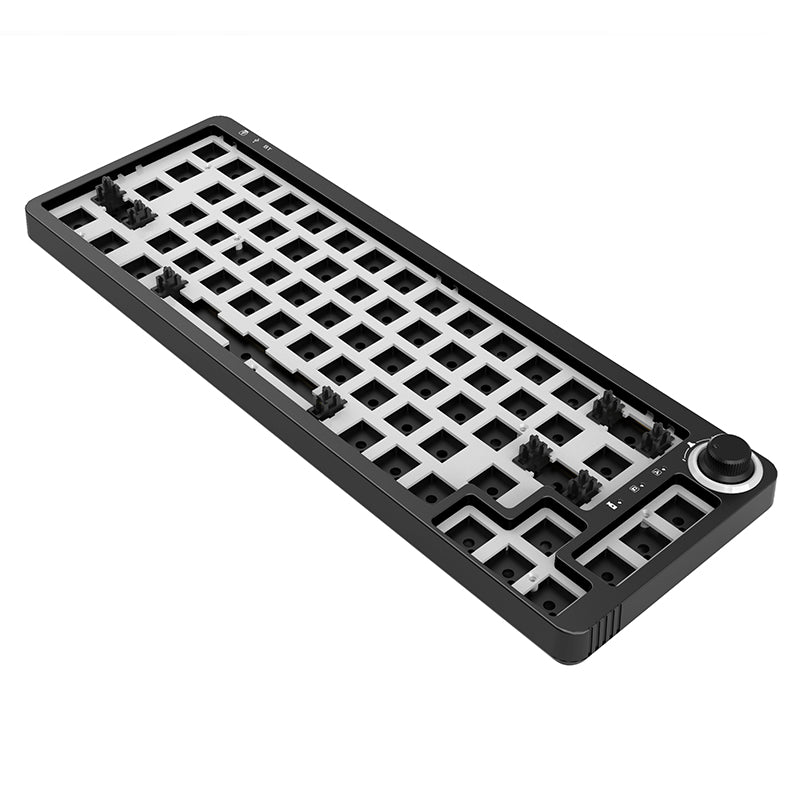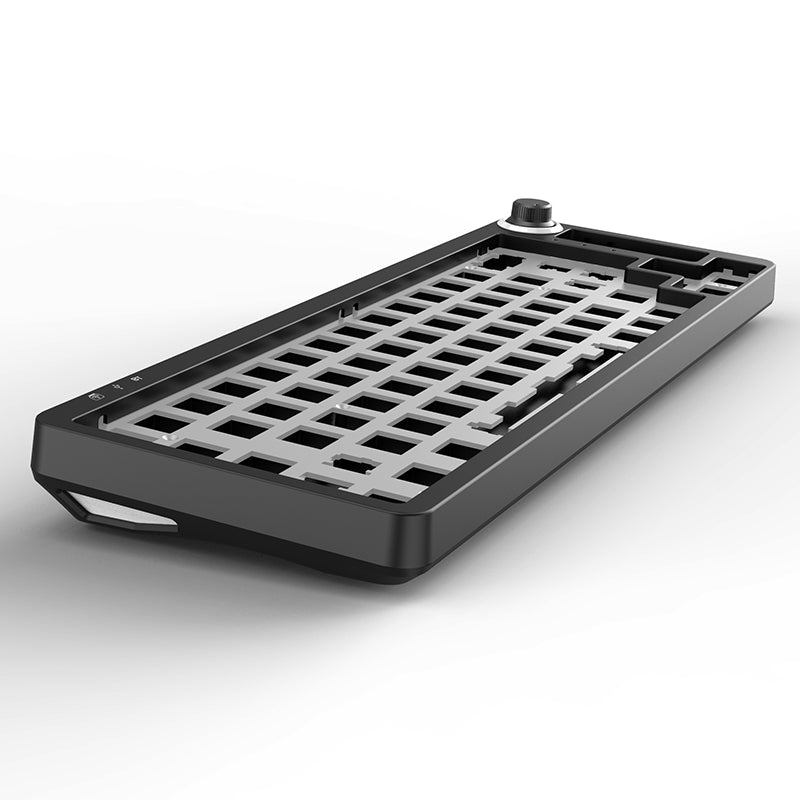 Homoo KF068 RGB DIY Kit with Rotary Knob
Type:
Wired & Bluetooth & 2.4GHz
Long-lasting Battery Life
KF068 is equipped with a pair of 2,400mAh batteries providing long hours of uninterrupted performance.

Easy Customization
Built with gasket mounted top notch including sound absorbing foam. Hot-swappable sockets for easy customization including 3-pin/5-pin switches.

Ergonomic Design
Designed to fit in any environment whether it be for home use or using it for work purposes in your office. Minimalistic footprint comprising a full-sized arrow key provides better functionality.

Intuitive Controls
The knob control provides users with additional convenience for adjusting volume and play/pause functionality.
General

Brand: Homoo


Type: Mechanical Keyboard Kit 


Model: KF068


Color: Pink, Black, White

Specification

Layout: 65%, 67 Keys + 1 Knob


Connectivity: Type-C Wired or 3 Mode (Wired&Bluetooth&2.4GHz)

Hot-swappable Switch Sockets


Switch Socket: Hot Swappable 3/5 pins

Case Material: ABS Plastic

Plate Material: Stainless Stee

Macro Control Wheel


Sound-dampening Pad

Backlit: SMD RGB

Anti-ghosting: NKRO in All Keys

Battery Capacity: 2400 mAh

Weight & Size

Product Weight: 0.75kg

Package Weight: 0.89kg

Product Size (L x W x H): 33x11.5x3.5cm


Package Contents

1 x Keyboard Kit (Includes PCB, Plate, Plastic Case and Stabilizers)


1 x 2 in 1 Switch/Keycap Puller


1 x Type-C Cable


1 x Dust Cover

1 x User Manual
Great keyboard for novice
I bought this keyboard as an entry level Modder, just getting into to DIY keyboards and modding them, Although shipping took a little longer than id anticipated, it arrived very well packaged. After using a 60% keyboard for some time this 65% felt spacious. the case itself is built well. and is slightly taller than my previous keyboard, it does not have the adjustable height legs but given the height there isn't need for them.
It has a wide range of RBG settings, and the lights on the fullest are very bright. Although i bought this keyboard on sale it doesn't feel cheap at all.
i have paired it with Macha latte linear switches and it sounds very creamy just as i wanted, i haven't had to lube any of the stabilisers, and haven't had to issues with sticking or ticking.
Over all I am very impressed by this keyboard, the feel of it and the sound of it. It has been great for me as a novice. 10/10 would recommend, and may even buy again in another colour for future set ups.
Very good
The Diy Kit is very good but its not so easy to mod it
Good job
nice keyboard looks well and works well
A great base for an small diy keyboard
-a great amount of key functions in an small keyboard layout
-great rgb leds
-long living battery life
-great keyboard sound
-also good delivery time
Thank you. Your keyboard looks nice. :)