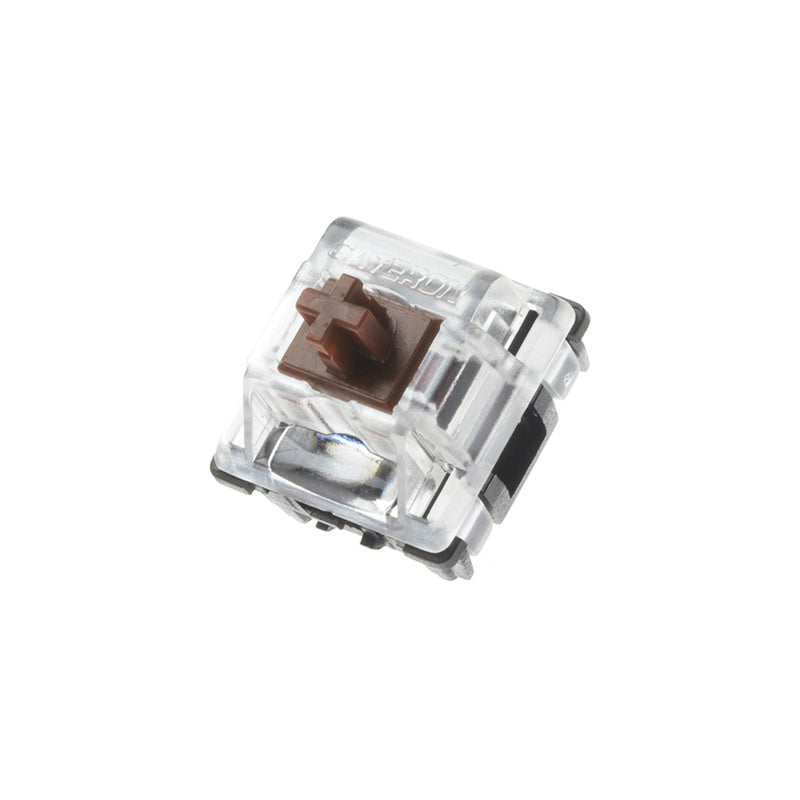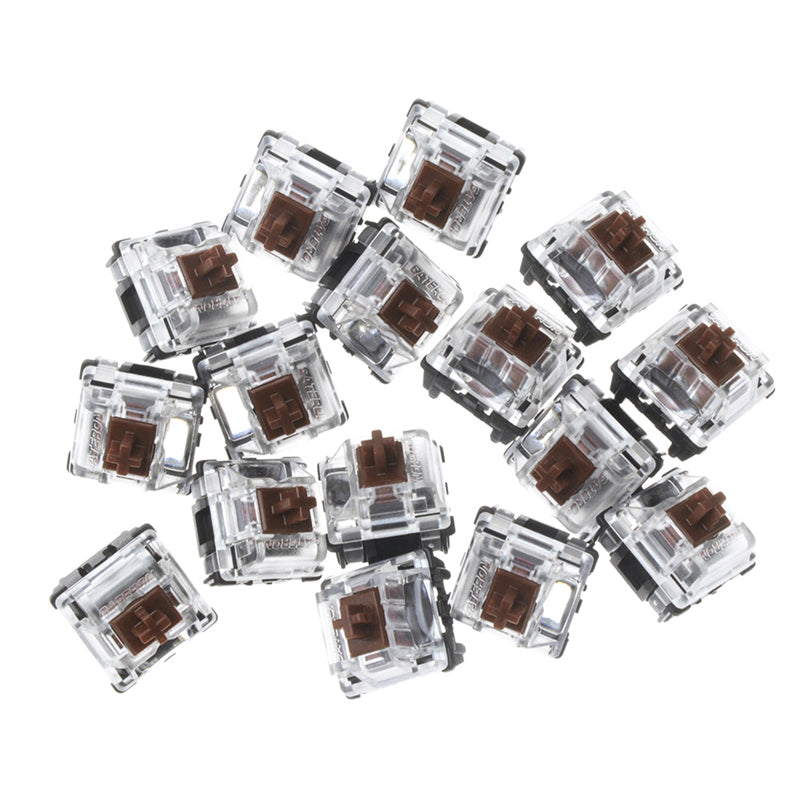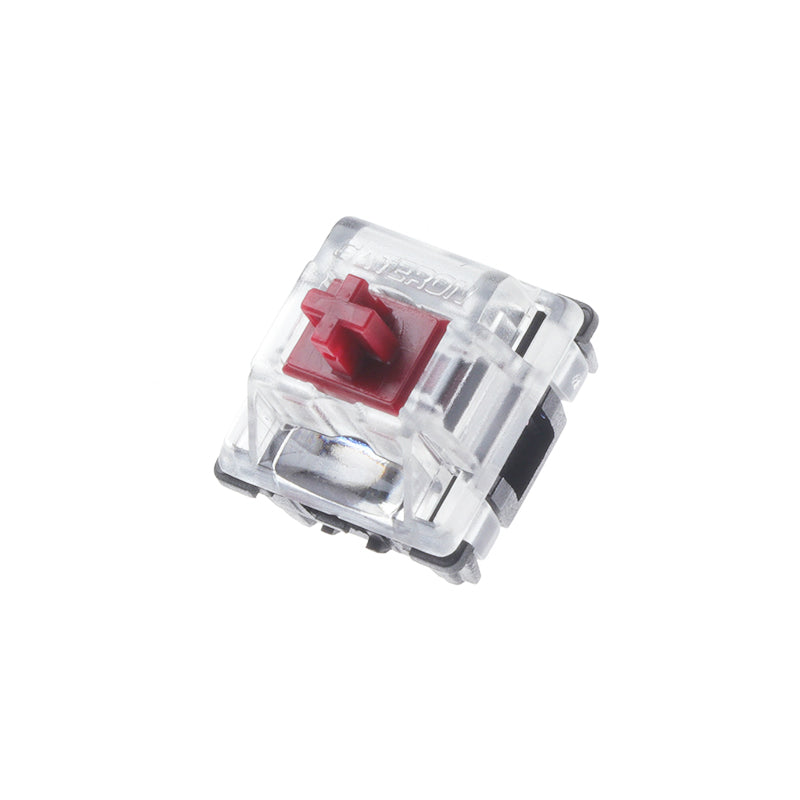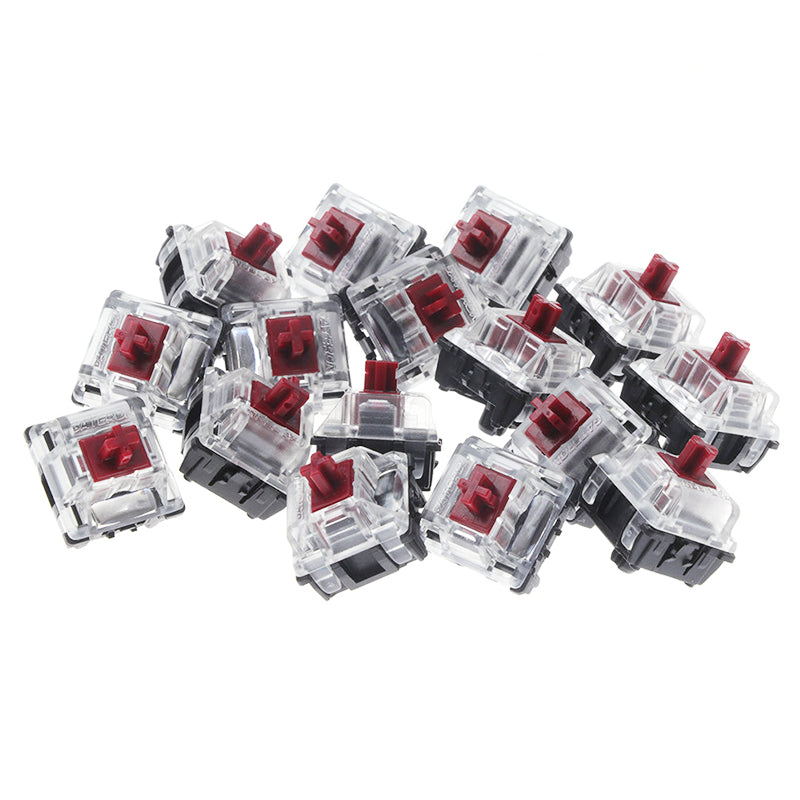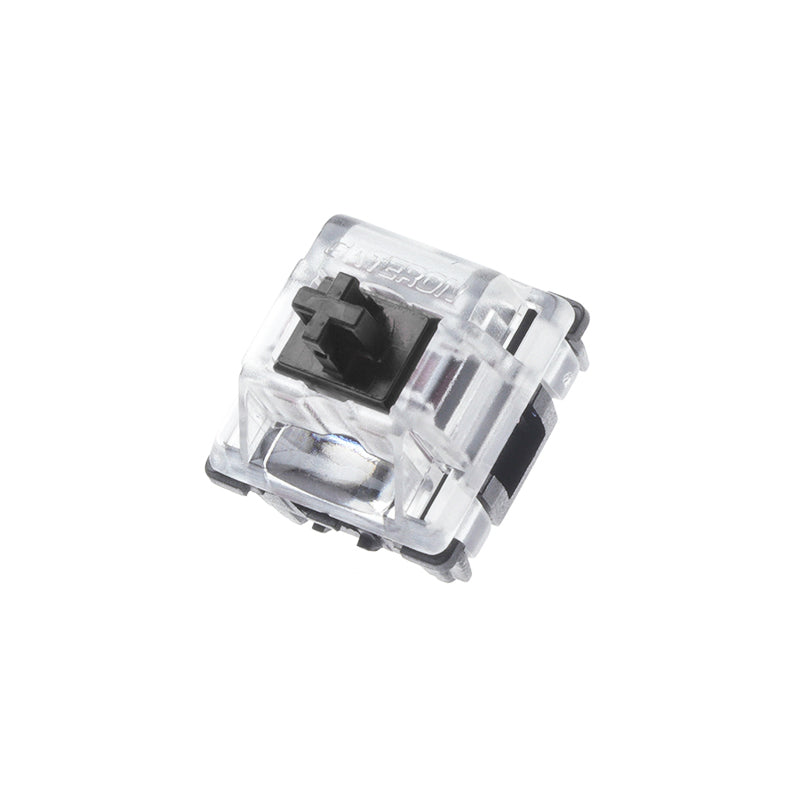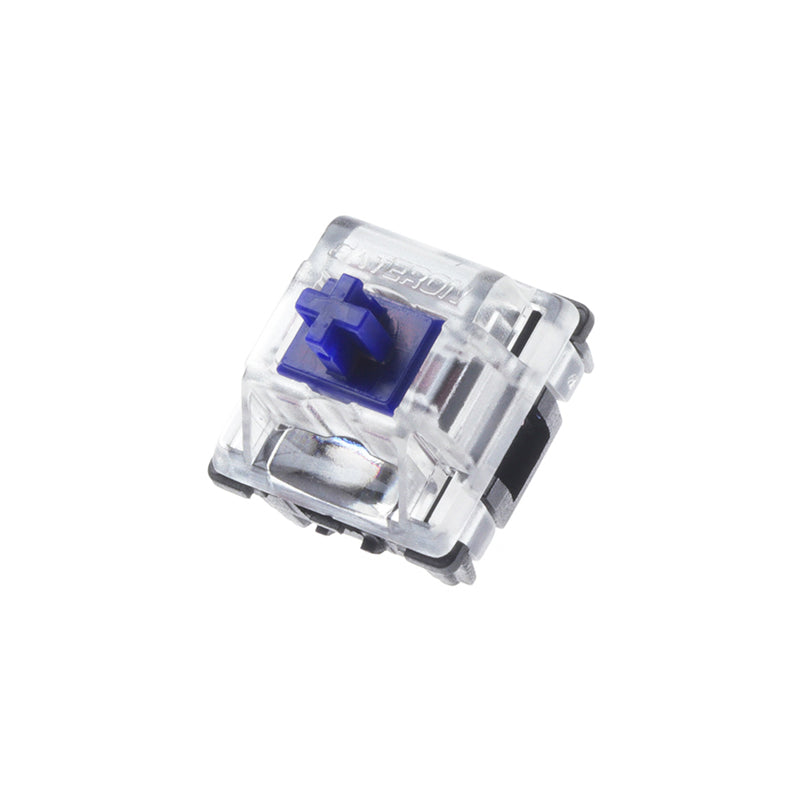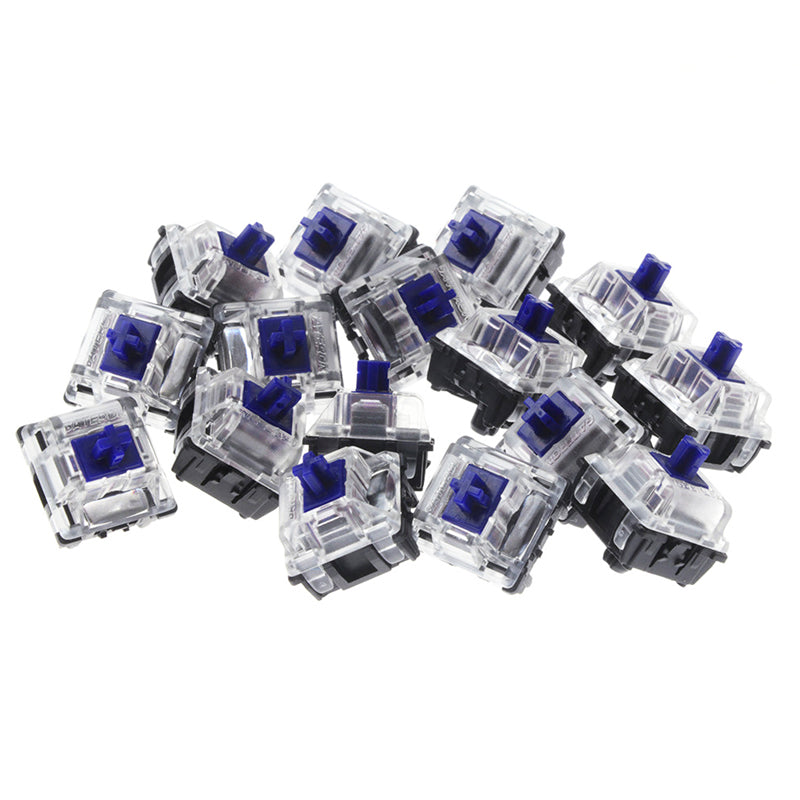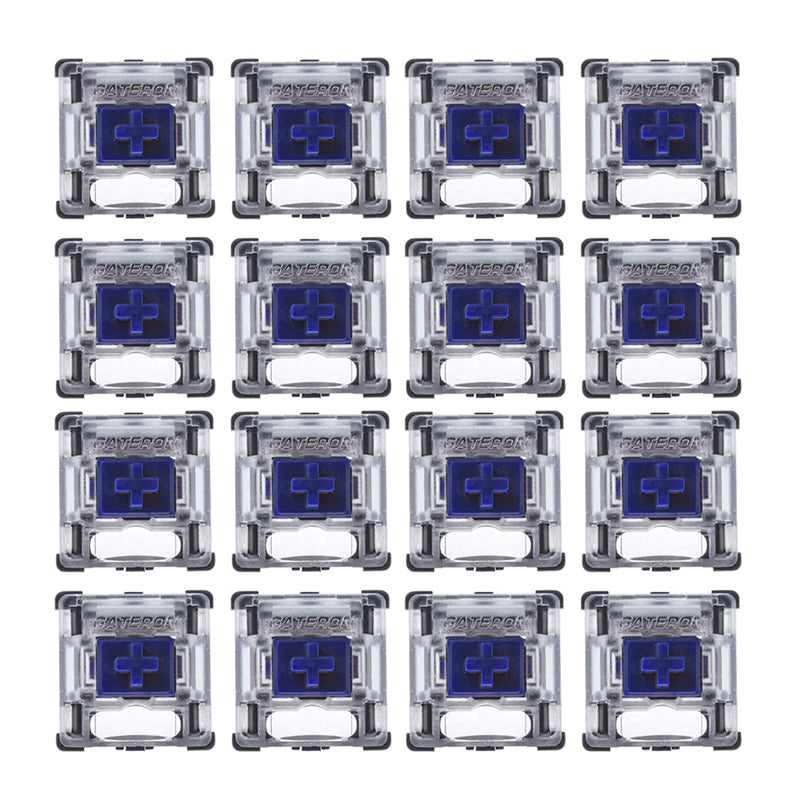 Gateron Optical Switches
Gateron Optical Switches:
Brown Tactile
Experience a new level of comfort and precision with Gateron Optical Switches.
Experience writing luxury with Gateron Optical Red switch. The Gateron optical Red switch provides effortless, silent keystrokes that are perfect for the modern office workspace, providing smooth linear motion uninterrupted by bumps or clicks. 

The Gateron Optical Brown switch is an extremely versatile switch perfect for work and gaming. It provides excellent tactile feedback and a much quieter sound than its Blue counterpart — ideal for sound-sensitive environments.
Experience a responsive "bump" on each keystroke with the Gateron Optical Blue switch! Each press will feel like a punctuation mark, with a satisfying sound and tactile sensation to confirm that your command has been received. Take your typing to the next level - no shenanigans, just clicky goodness!

Providing a heavier, linear feel with every keystroke, the Gateron Optical Black switch delivers the perfect balance between precision and responsiveness. Whether light or heavy typing, the switch provides the confidence of a satisfyingly tactile keyboard for the ultimate writing and gaming experience.

Factory Pre-Lubed
The Gateron Optical Switch is lightly pre-lubed in the factory to offer a smooth and tactile typing experience, just like the mechanical switch.
Note: Optical Blue Switch are unlubed.
Why Gateron Switches?
It features exceptional smoothness. But that doesn't mean Gateron switches are only for typing. It comes in a variety of six colors, each with different attributes. Gamers are just as in love with these Gateron mechanical switches which are responsive, smooth, and budget-friendly. It covers all your needs and feels free to choose it.

Gateron Mechanical Switches
Gateron mechanical switches avail in most mechanical keyboards in the market. As one of the most popular switch brands in the world, Gateron Mechanical switches continue to launch more customized switches to fulfill different demands.

Make the Switch
Manufactured with clear casings, Gateron Switches have quickly become one of the most sought-after names in the keyboard community. Gateron Switches use copper contact leaves and soft plastic stems, making for an unparalleled, smooth typing experience. Gateron Yellows come with 50g linear (no tactile) feedback. For those looking for a bit more tactile feedback, there are the clicky 55g Blues with a notably high actuation point and the 45g tactile Browns.

Build Quality
Gateron switches are popular around the world for their durability and distinct tactile and sonic characteristics. The Gateron switches opt for a feeling of tradition. If you are looking for retro typing strokes, this should be your choice.

Custom Your Keyboard
If you prefer linear switches, you can simply switch out the original switches with this replacement set. Choose Gateron Switches and remake your keyboard!

General

Brand: Gateron

Model: Optical Switch


Color: Red, Brown, Black, Blue

Suit for SKYLOONG GK61/ GK64/ GK68/ GK71 Series Keyboards

Switch Type

Gateron Brown Switch
Type: Tactile
Activation Force: 55gf±5gf
Total Travel: 4.0±0.4mm
Pre-travel: 2.0±0.6mm
Factory Pre-Lubed


Gateron Red Switch
Type: Linear
Activation Force: 45gf±15gf
Total Travel: 4.0±0.4mm
Pre-travel: 2.0±0.6mm
Factory Pre-Lubed


Gateron Blue Switch
Type: Clicky
Activation Force: 55gf±15gf
Total Travel: 4.0±0.4mm
Pre-travel: 2.3±0.6mm
Unlubed


Gateron Black Switch
Type: Linear
Activation Force: 60gf±15gf
Total Travel: 4.0±0.4mm
Pre-travel: 2.0±0.6mm
Factory Pre-Lubed


Weight & Size

Product Weight: 0.118kg


Package Weight: 0.12kg


Product Size(L x W x H): 18.5cmx13cmx2cm

Package Contents

1 x Switch Set (35Pcs Switches)
Setup Ideas From Customers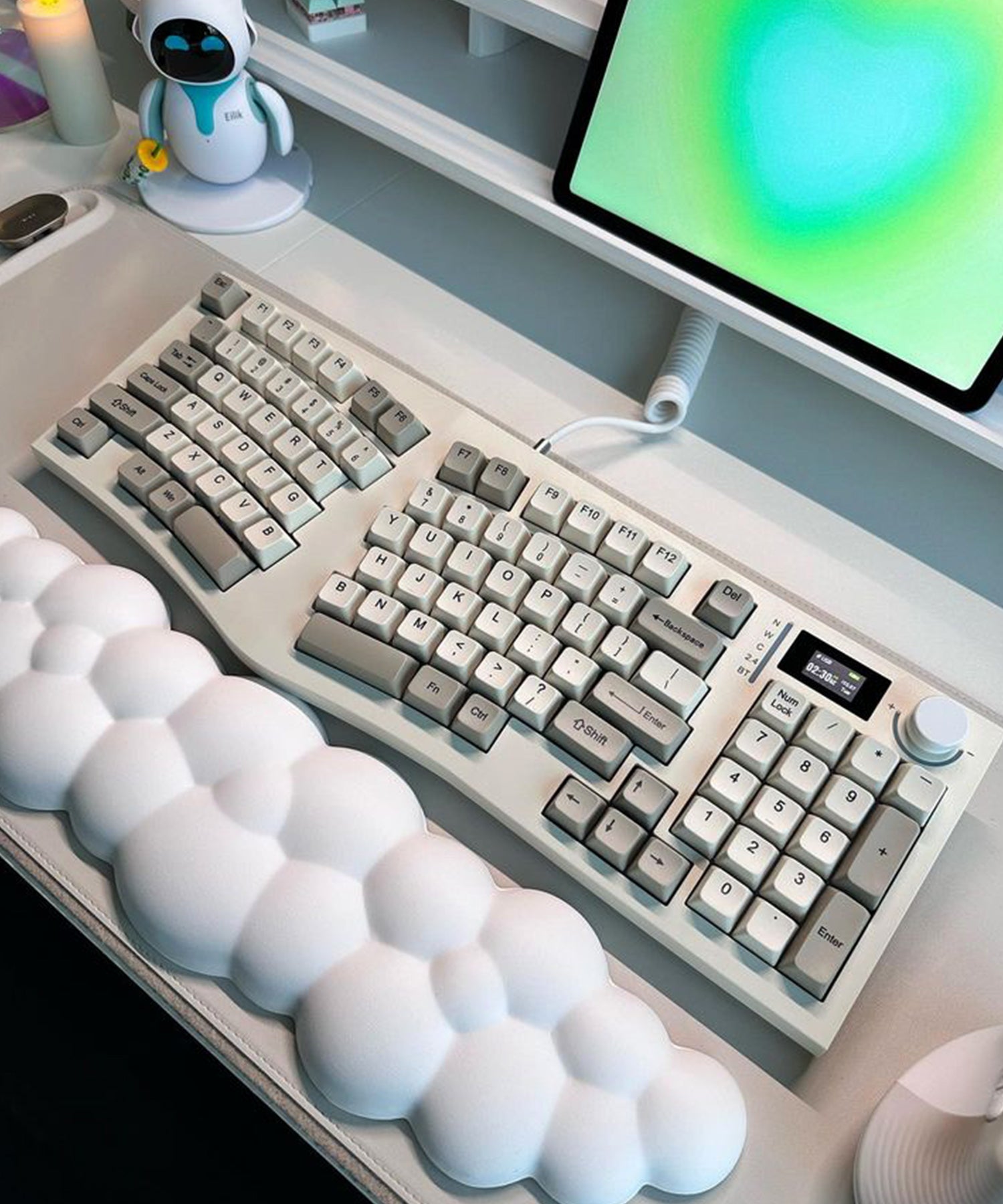 FEKER Alice98 Wireless Mechanical Keyboard With LED Screen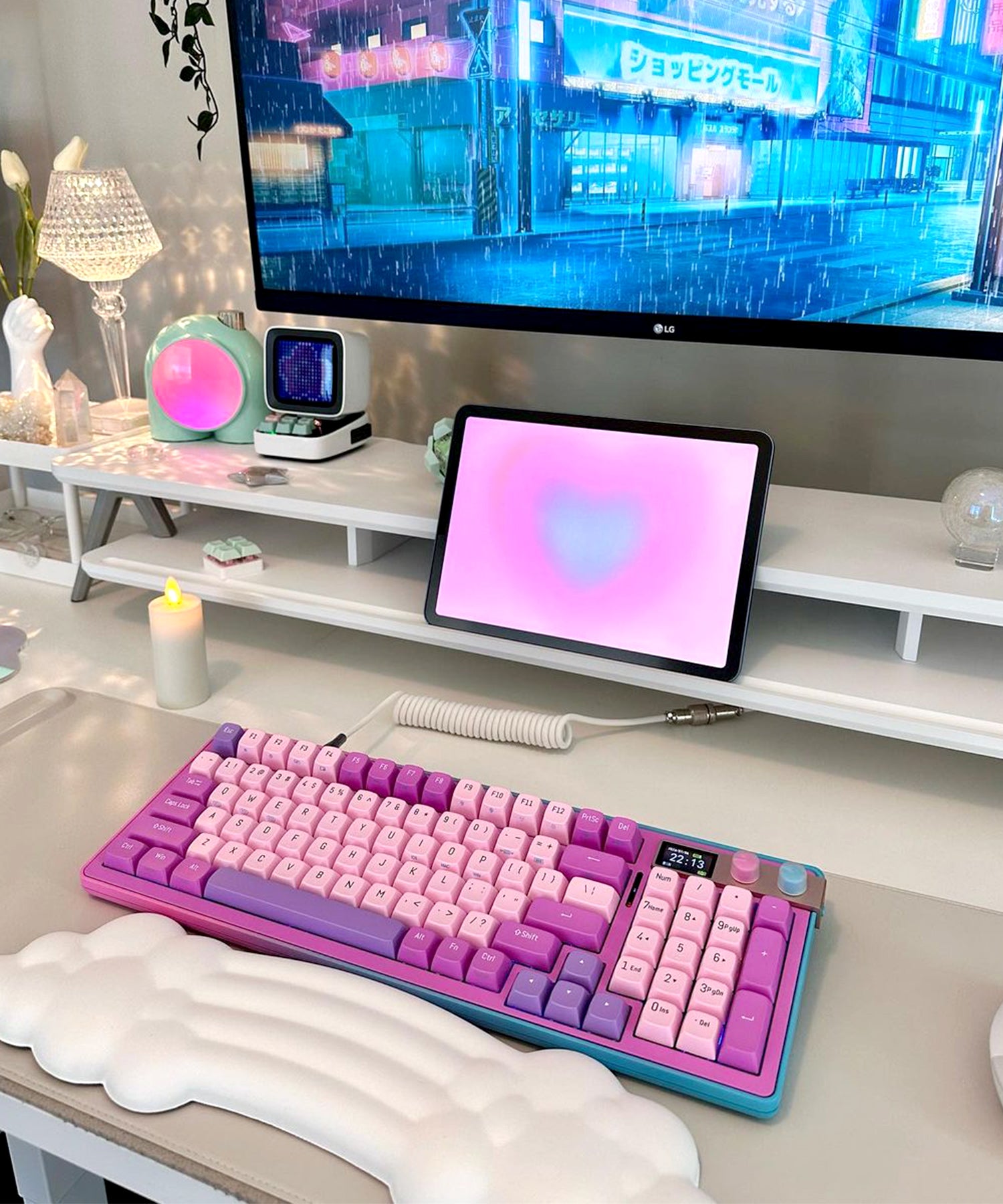 FOPATO H98 Love & Salvation Wireless Mechanical Keyboard With TFT Screen
FirstBlood B81 Crystal Transparent Wireless Mechanical Keyboard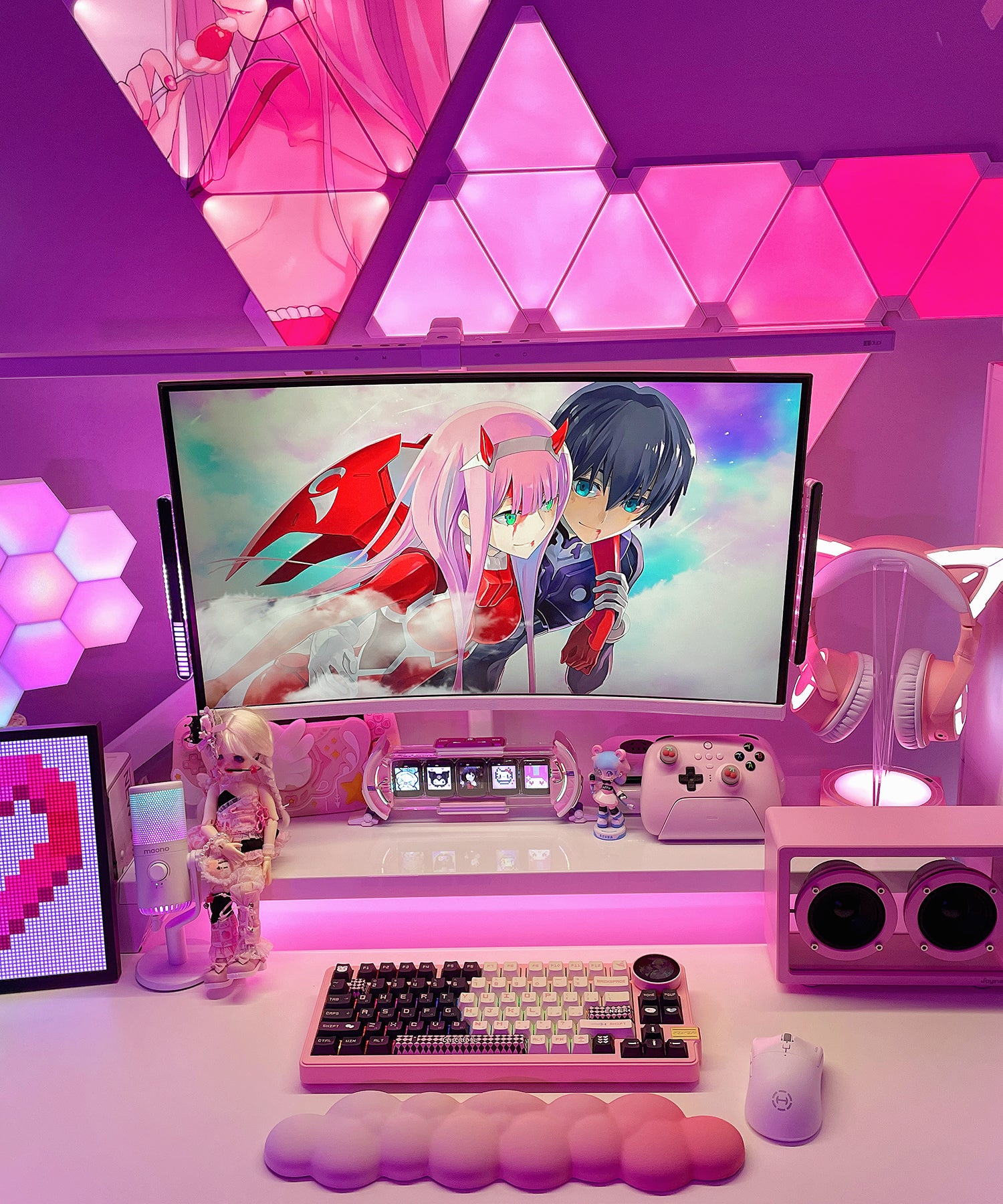 FEKER K75 Mechanical Keyboard with Multifunctional Knob Display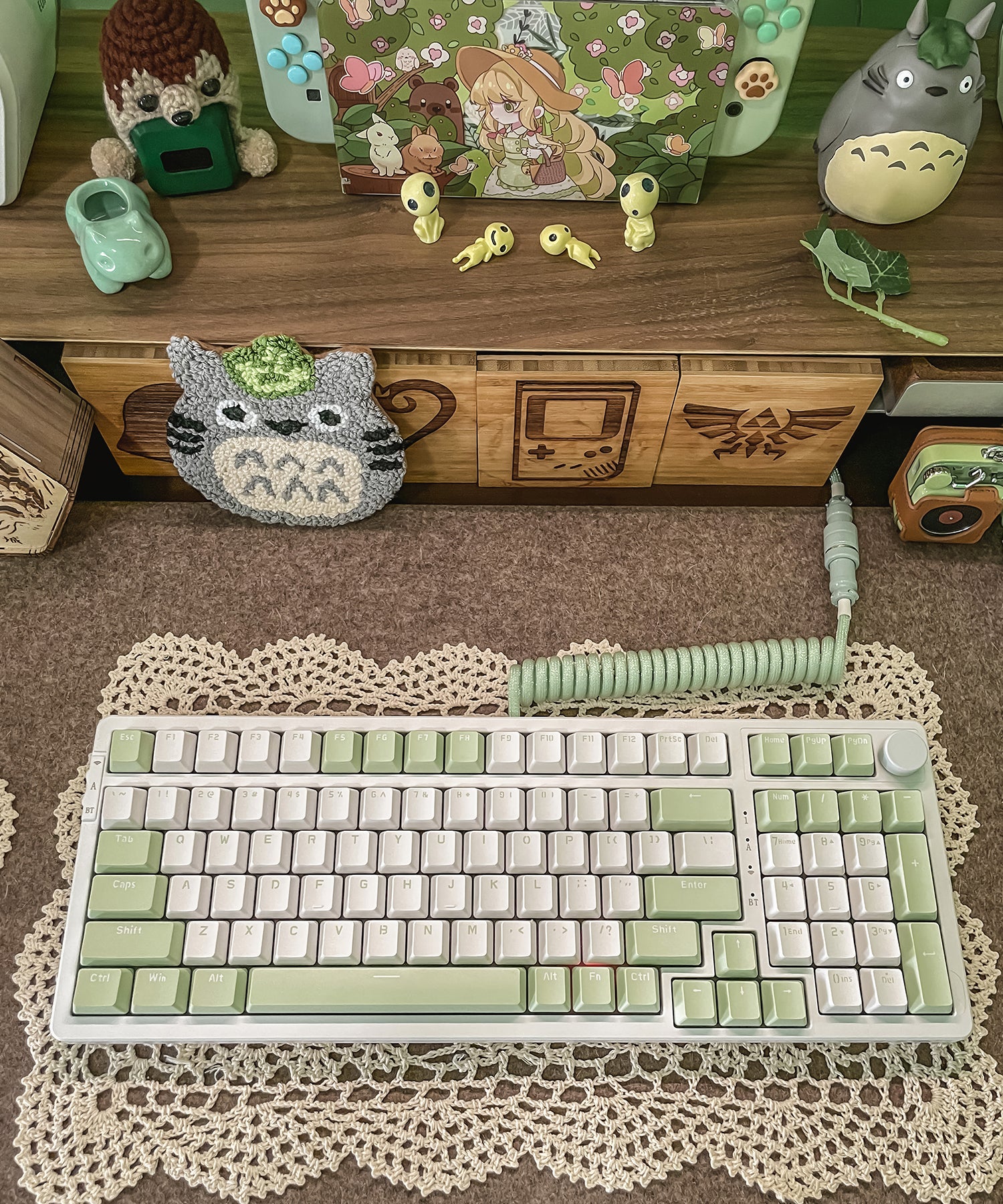 Ajazz AK992 Hot-swappable Mechanical Keyboard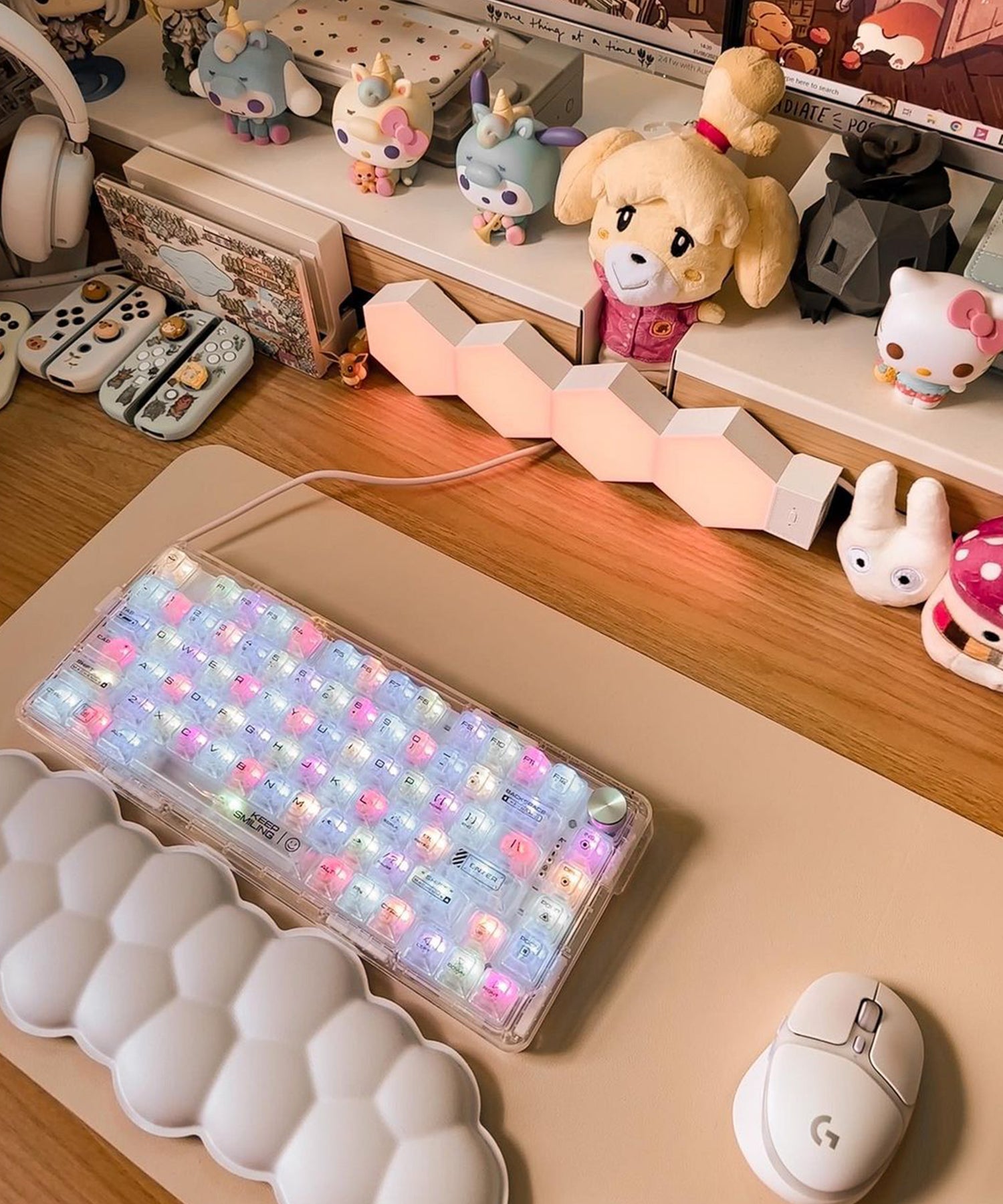 Machenike K500F-B81 RGB Clear Mechanical Keyboard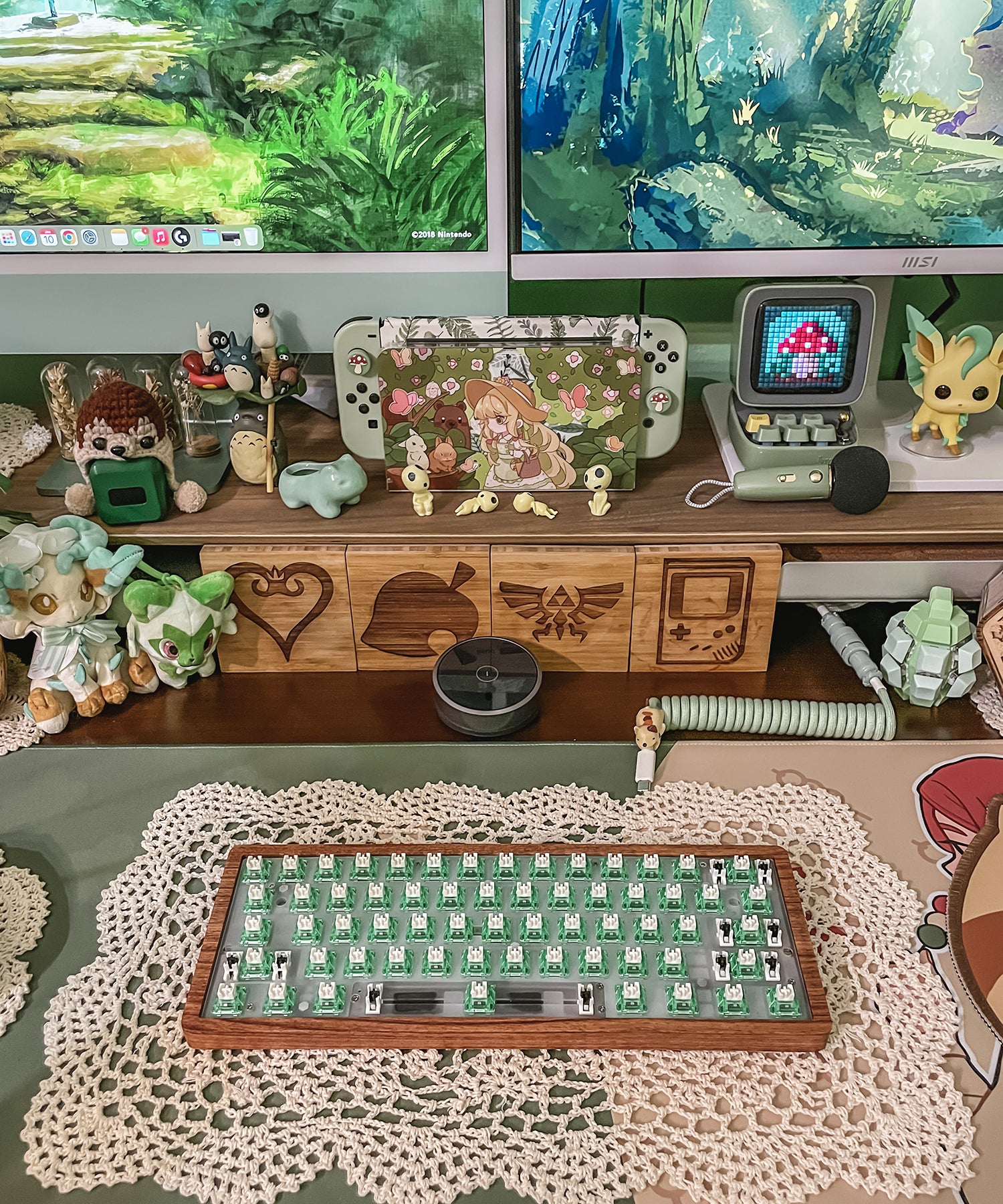 SKYLOONG GK61 Lite Gasket DIY Kit Wooden + Ajazz Diced Fruit Switch Set - Kiwi Switch