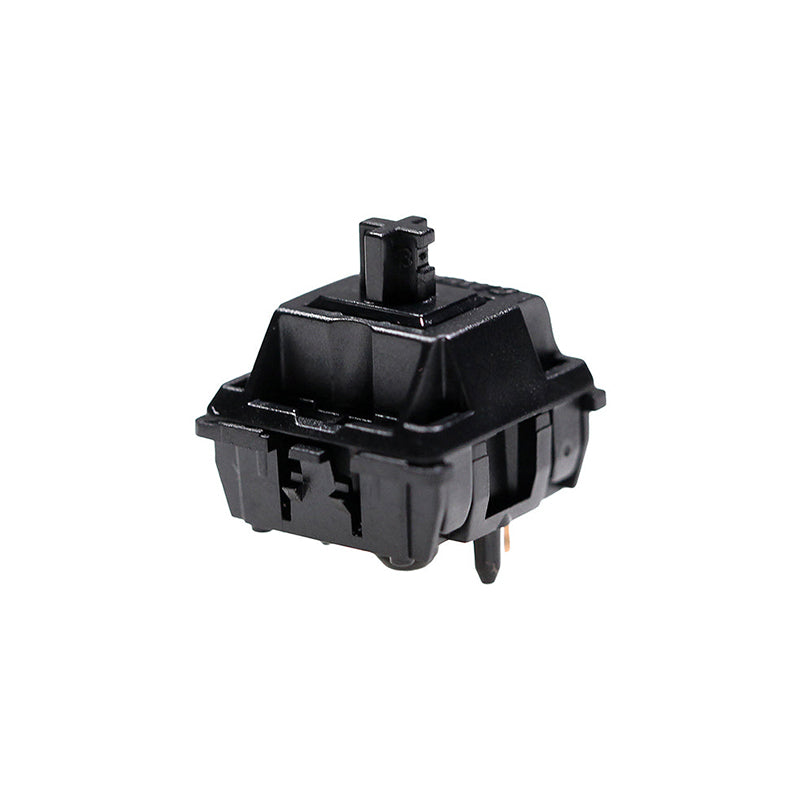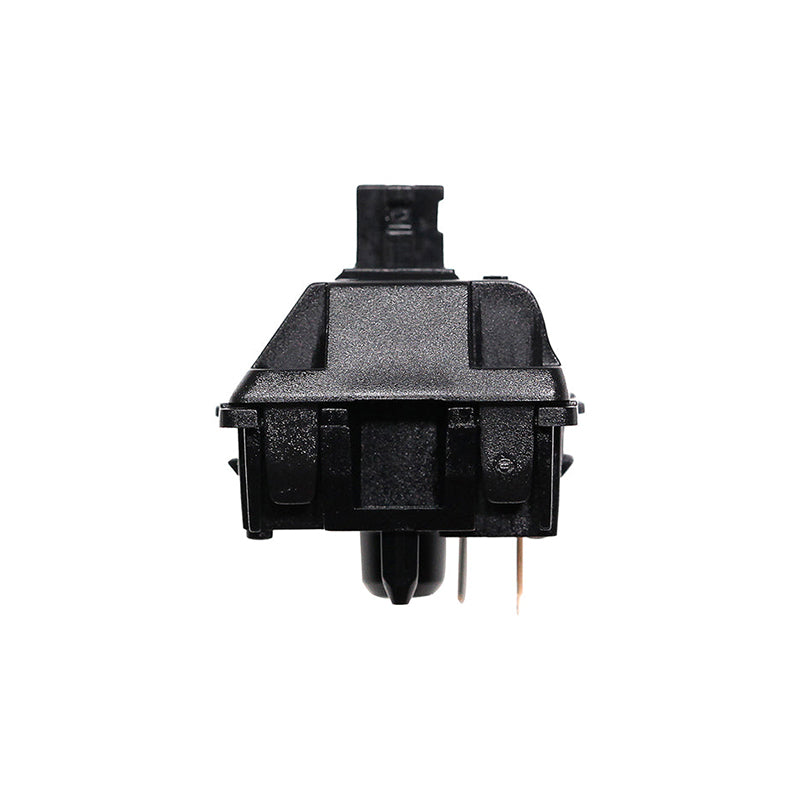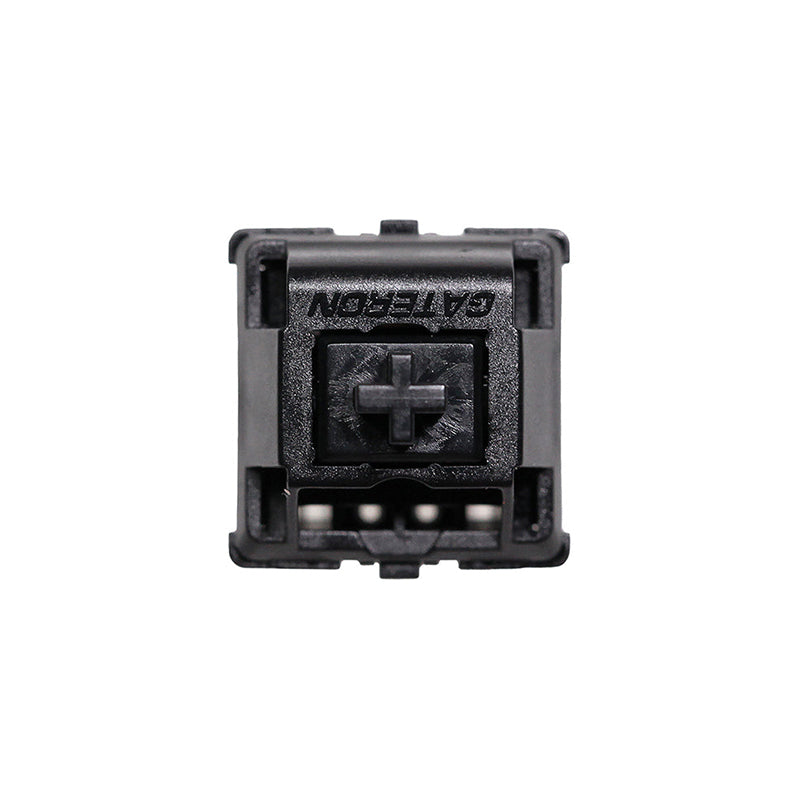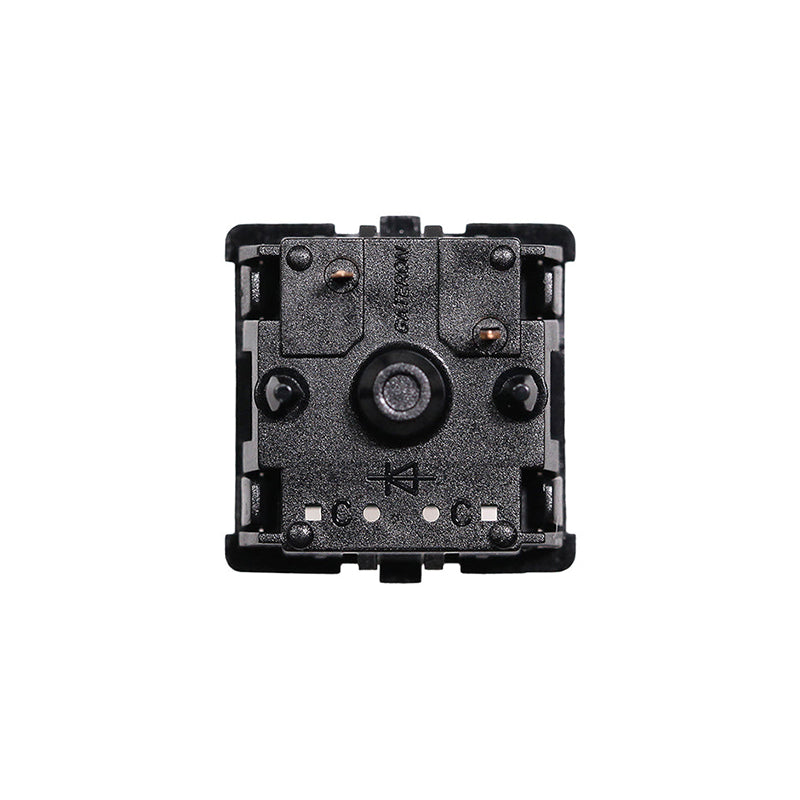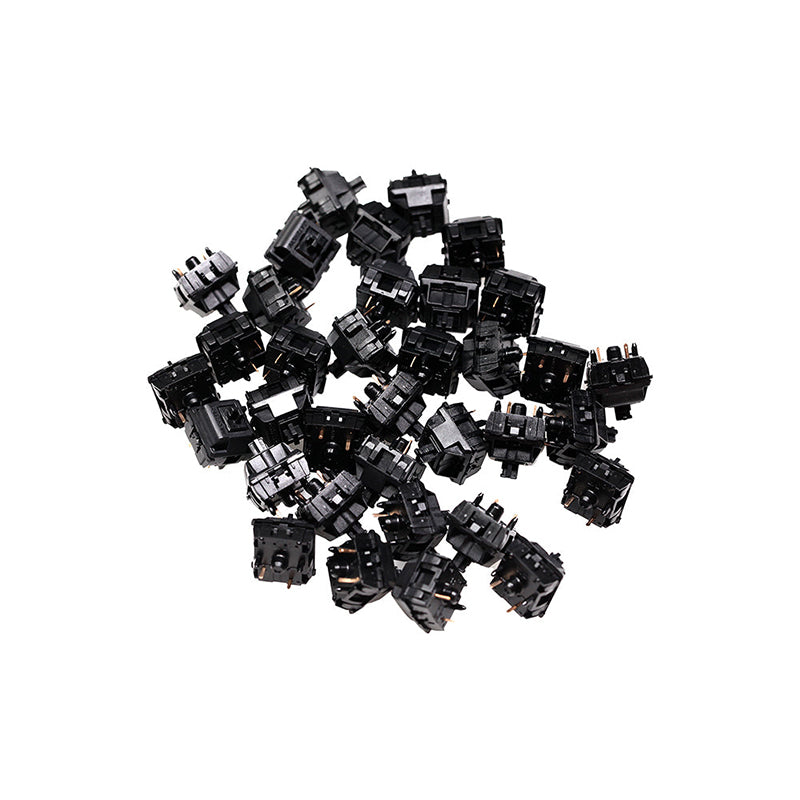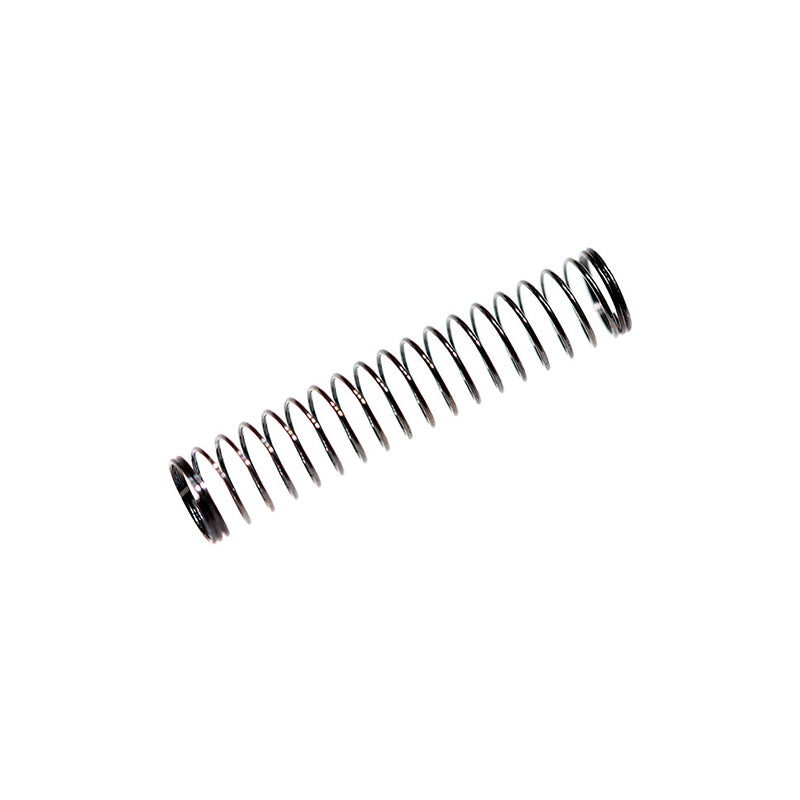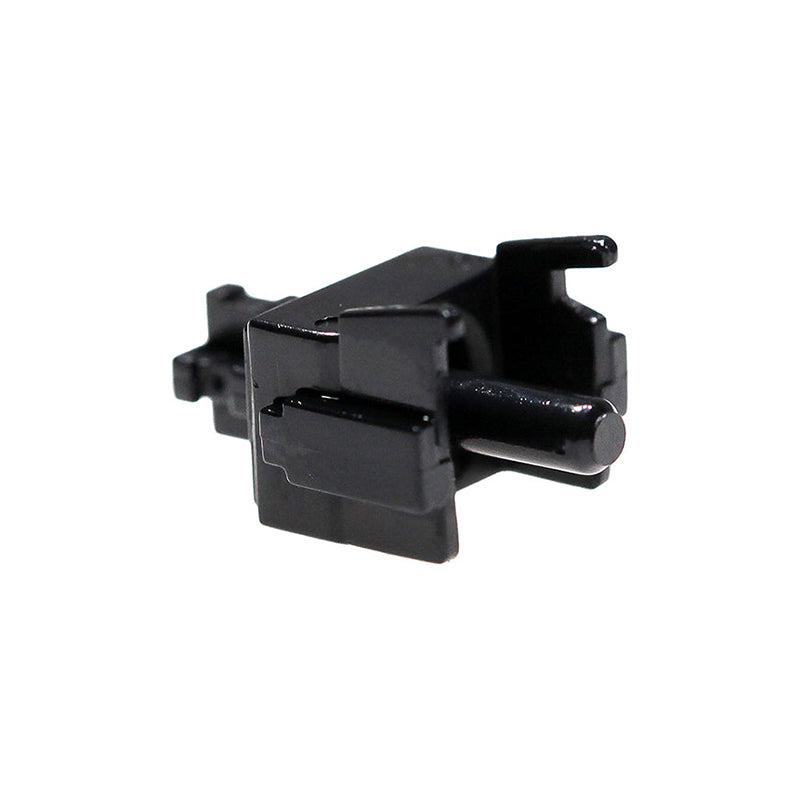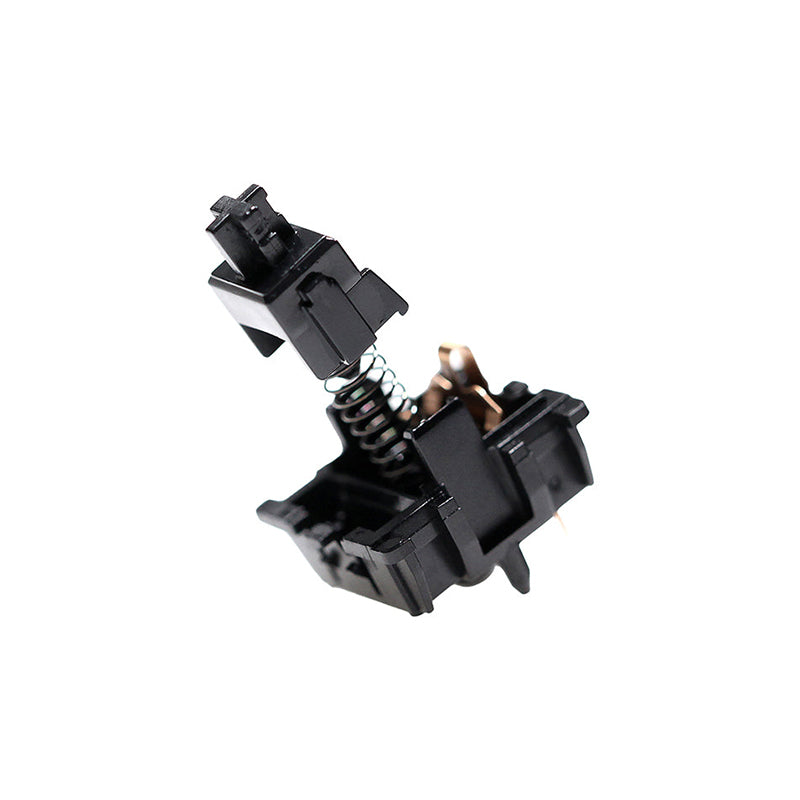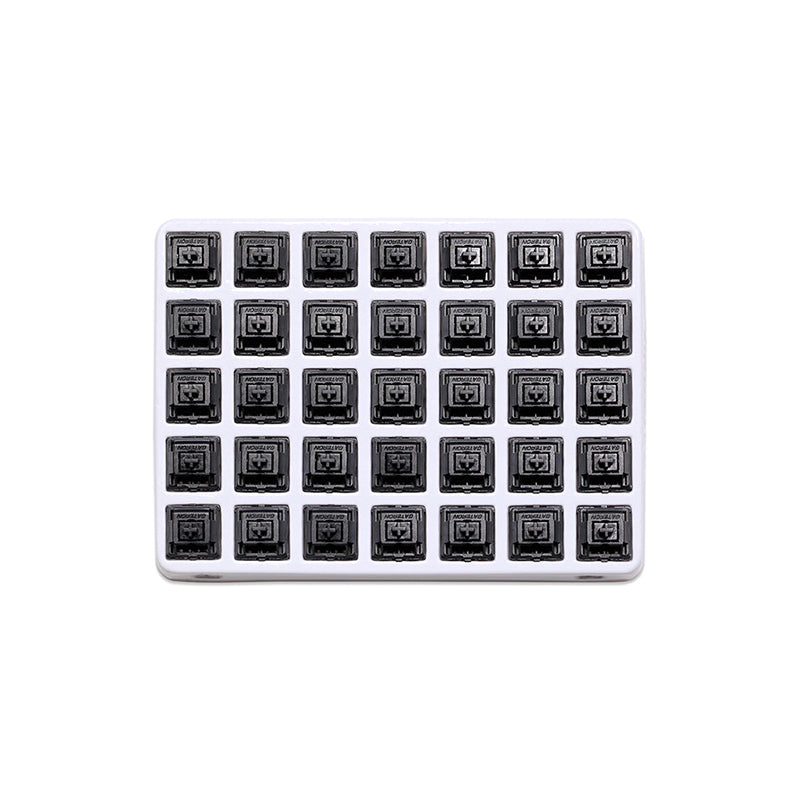 Gateron Oil King Linear Switches
Gateron Oil King Switches are linear switches with a Nylon PA66 top housing and bottom housing consisting of Ink housing material.

The latest switches from Gateron feature a black opaque housing with phenomenal factory lube.
Why Gateron Switches?
It features exceptional smoothness. But that doesn't mean Gateron switches are only for typing. It comes in a variety of six colors, each with different attributes. Gamers are just as in love with these Gateron mechanical switches which are responsive, smooth and budget-friendly. It covers all your needs and feels free to choose it.

Gateron Mechanical Switches
Gateron mechanical switches avail in most mechanical keyboards in the market. As one of the most popular switch brands in the world, Gateron mechanical switches continue to launch more customizing switches to fulfill different demand

Build Quality
Gateron switches are popular around the world for their durability and distinct tactile and sonic characteristics. The Gateron switches opt to a feeling of tradition. If you are looking for retro typing strokes, this should be your choice.

Custom Your Keyboard
If you prefer linear switches, you can simply switch out the original switches with this replacement set. Choose Gateron Oil King Linear Switches and remake your keyboard!

General

Brand: Gateron


Type: Switch


Model: Oil King 


Color: Black

Specification

Type: Linear

Housing Material: PA66


Stem Material: POM


Type: Linear Switch


Spring Length: Around 20mm


Spring: Black Plated Spring


Lubed: Factory PRE Lubed


Actuation Force: 55+/-10gf


Bottom Force: 65+/-10gf


Pre-travel: 1.8+/-0.4mm


Total Travel: 4.0+/-0.4mm


Operating Life: 60 Million Clicks

Weight & Size

Product Weight: 0.18kg


Package Weight: 0.2kg


Product Size(L x W x H): 1.4*1,4*1.7cm


Package Size(L x W x H): 17.2*14.3*2cm

Package Contents

1 x Switch Set (35 Switches)
Loved it!
I got a base keyboard, switches, and new keys for my brother for his birthday. He really liked them, I did some research and WhatGeek made it really easy.
Great Switches but not for RGB
The factory lube on the switches isn't terrible. When I lubed a few myself to test I didn't really feel or hear a difference. They sound really really nice with the board that I put them with. This is my first custom board with linear switches (I usually use tactile but the sound profile on this was more what I was looking for) and I was not disappointed. The only thing I don't like about the switches is that they make it nearly impossible to see the RGB from the board, even with north-facing lights in the dark, even while using keycaps with translucent bottoms.
Almost perfect
The Gateron Oil Kings are good. The factory lube job can be better; the springs are not lubed at all, and the other compartments are lightly lubed. The factory lubing is good enough when you use these switches in a plastic board, but when used with a wooden or aluminum board you may want to add some lube. The quality of each piece (housing, spring, stem) is good. Overall very happy with these switches! Money well spent.
Setup Ideas From Customers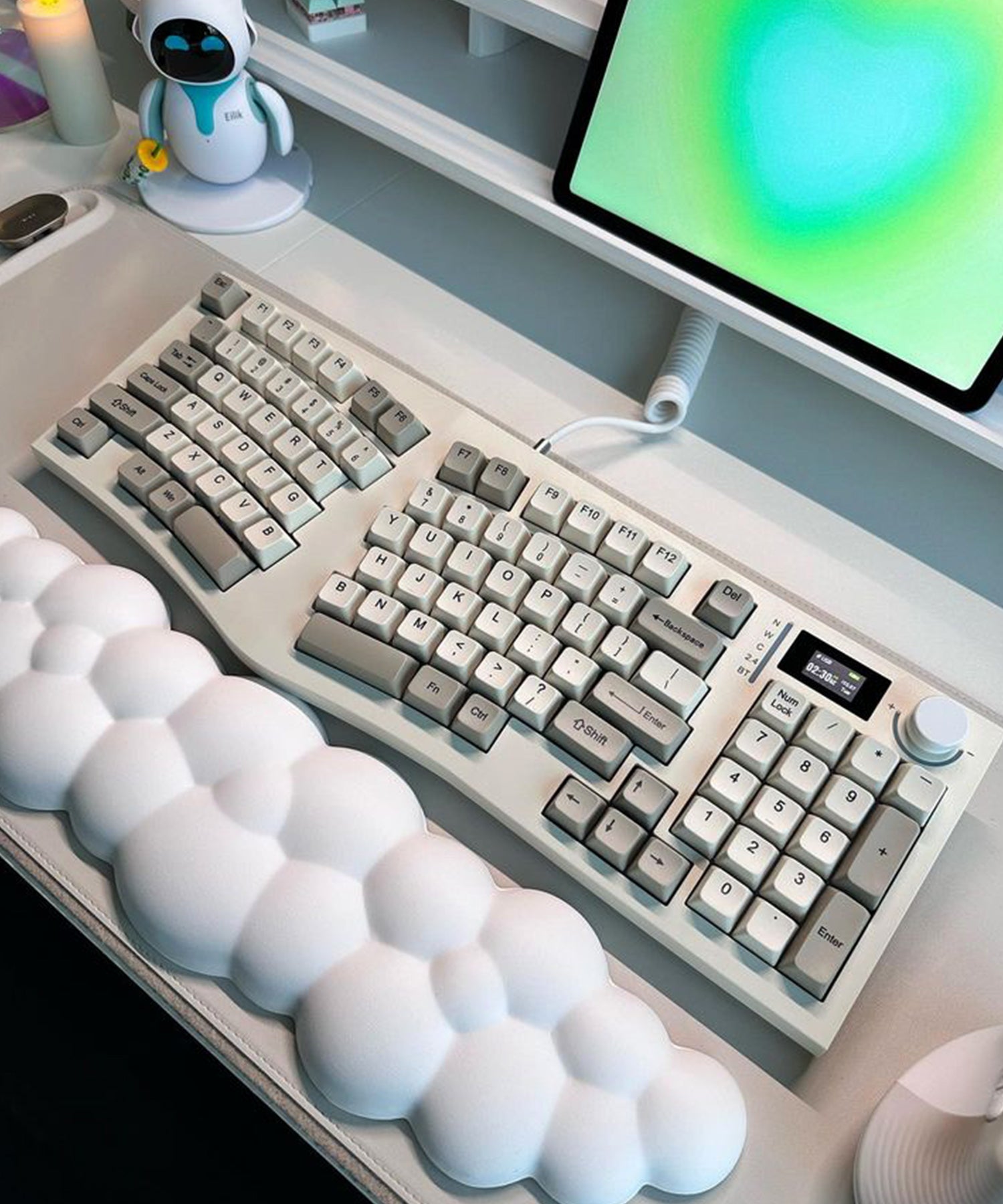 FEKER Alice98 Wireless Mechanical Keyboard With LED Screen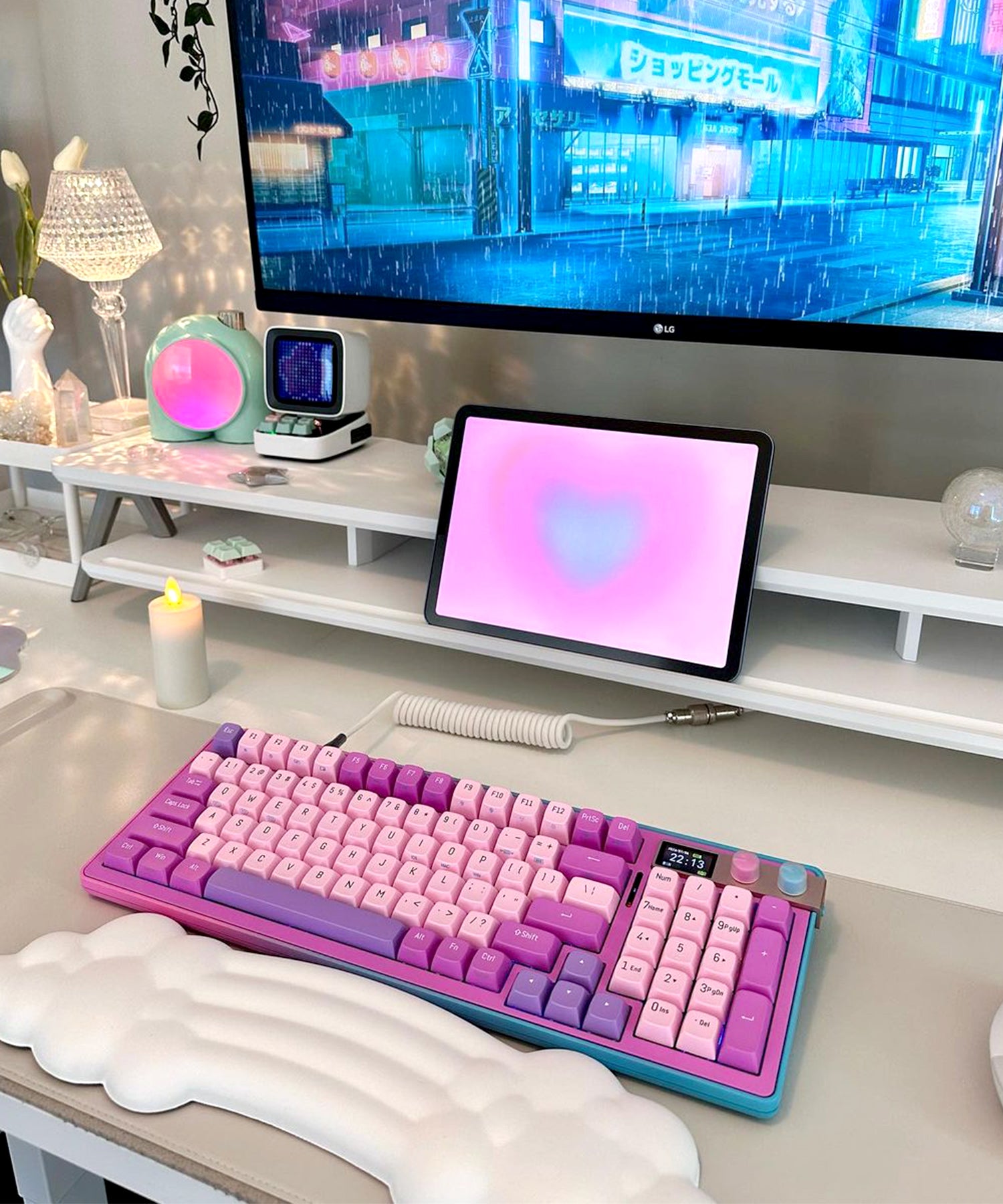 FOPATO H98 Love & Salvation Wireless Mechanical Keyboard With TFT Screen
FirstBlood B81 Crystal Transparent Wireless Mechanical Keyboard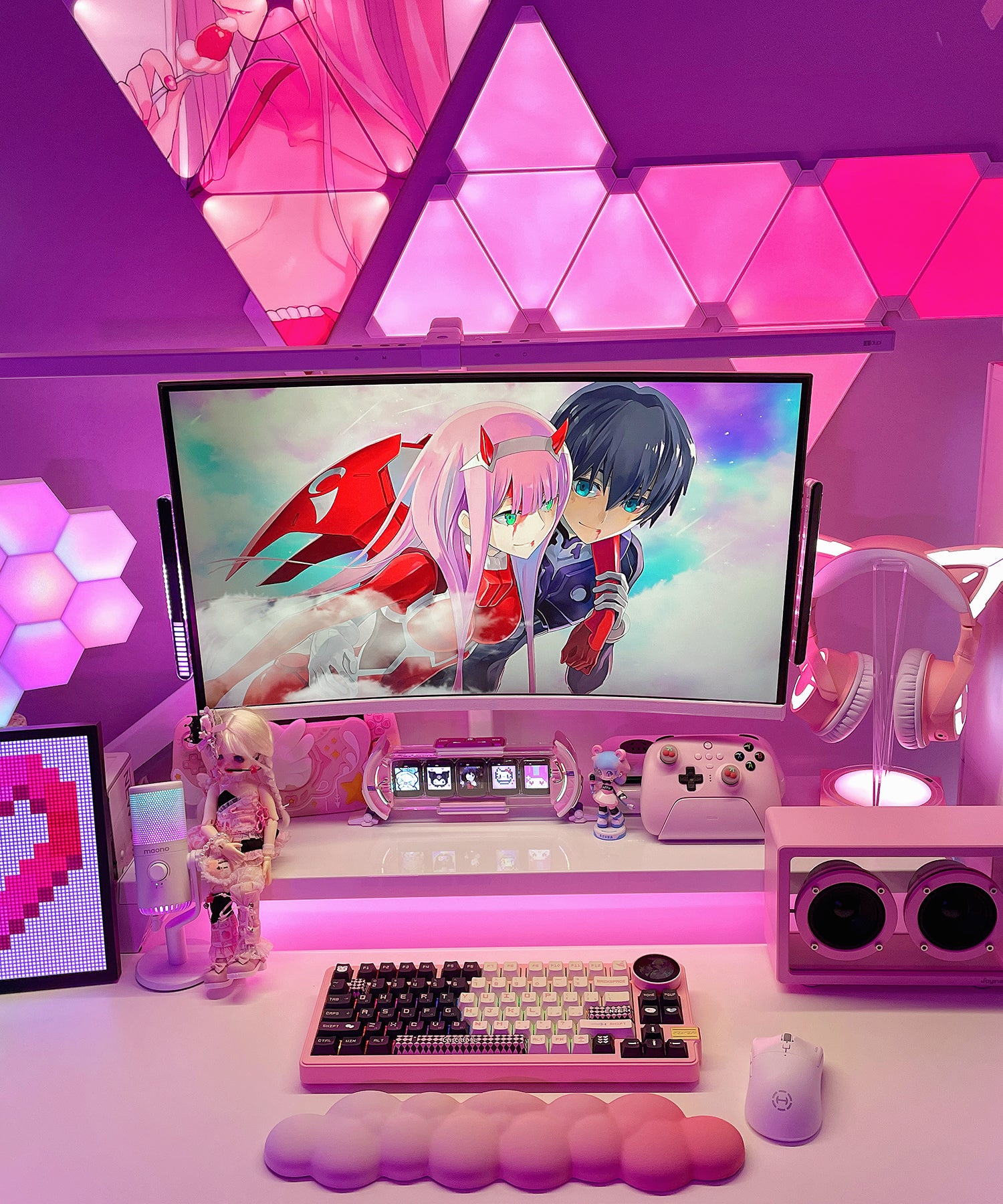 FEKER K75 Mechanical Keyboard with Multifunctional Knob Display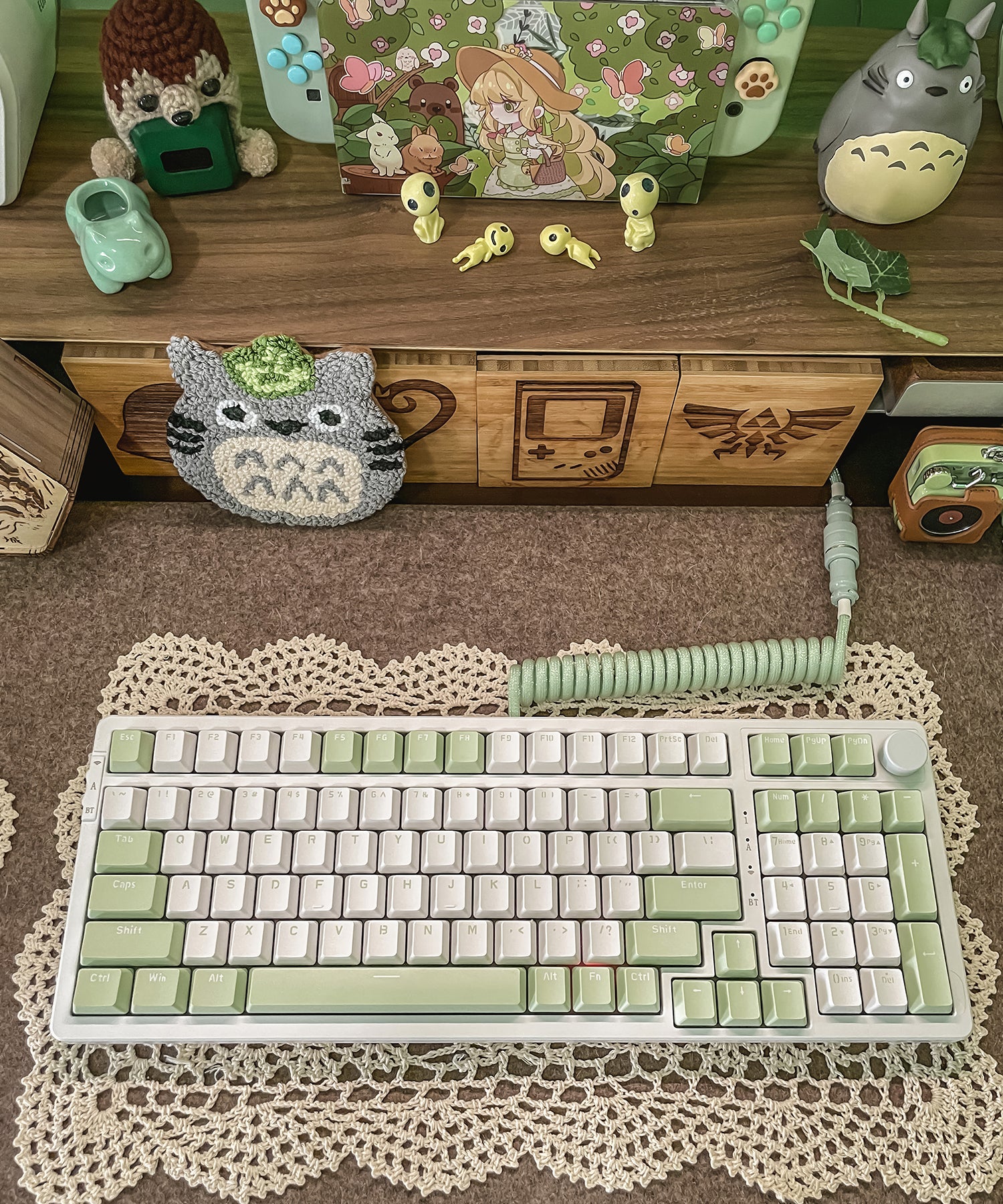 Ajazz AK992 Hot-swappable Mechanical Keyboard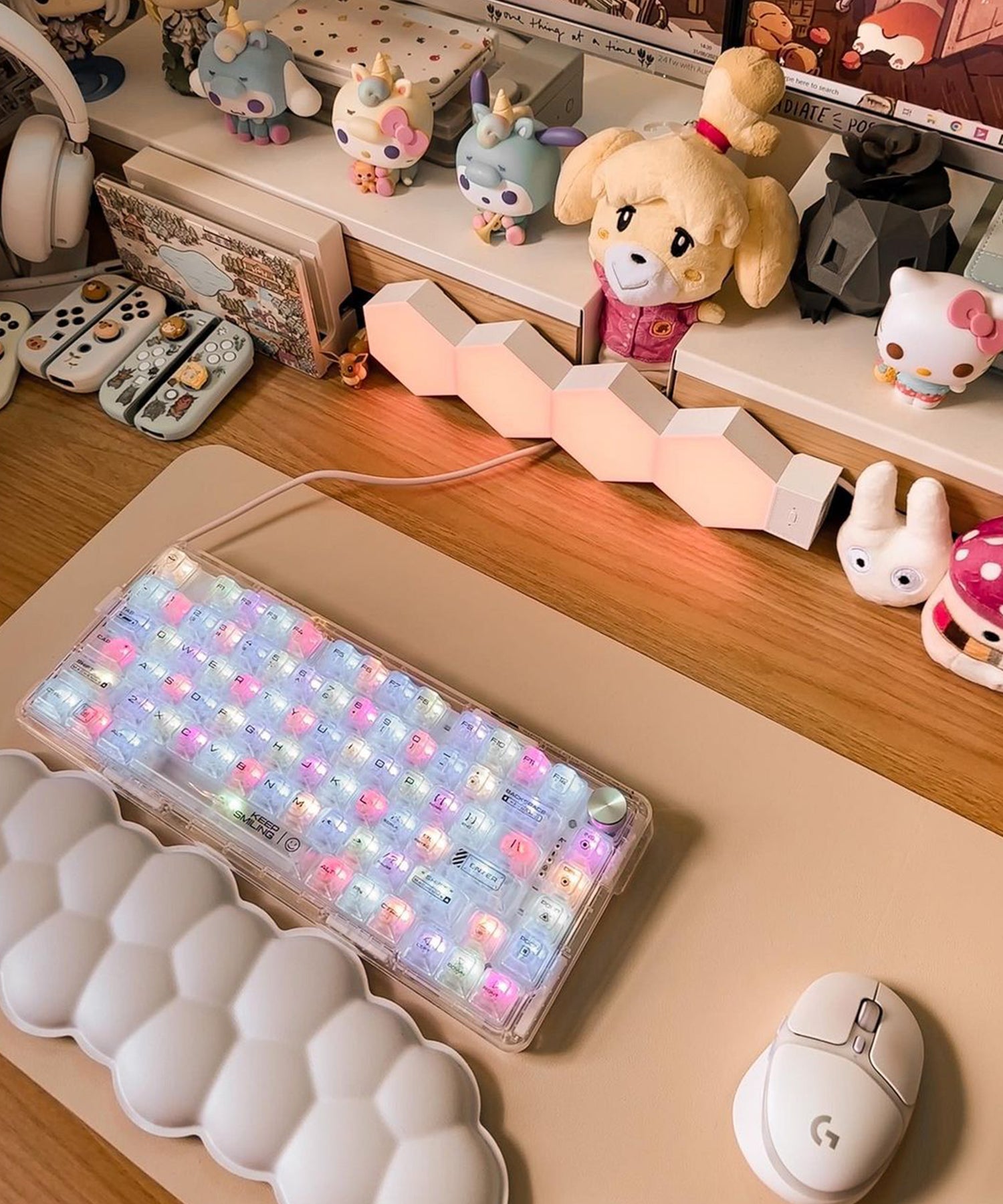 Machenike K500F-B81 RGB Clear Mechanical Keyboard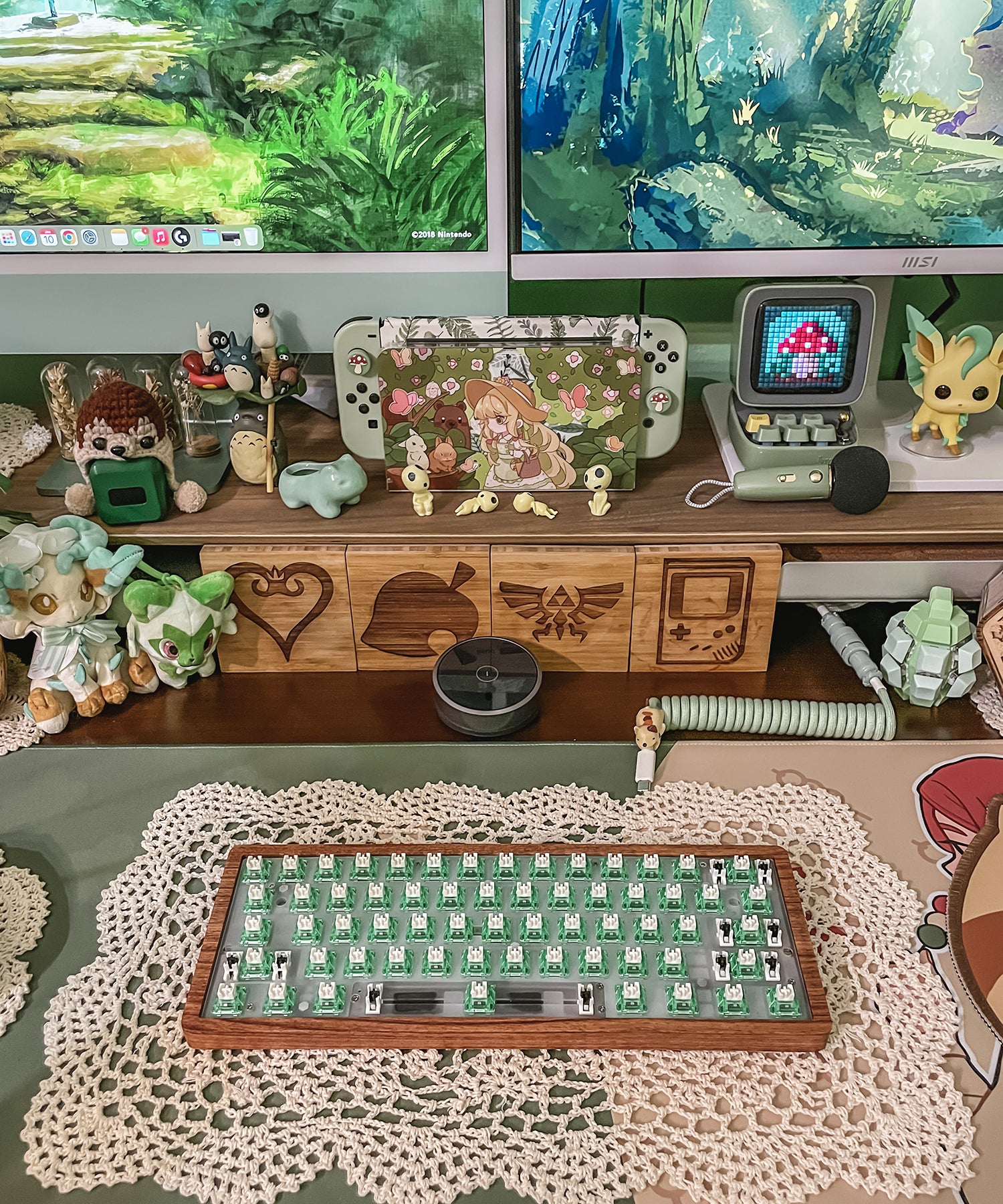 SKYLOONG GK61 Lite Gasket DIY Kit Wooden + Ajazz Diced Fruit Switch Set - Kiwi Switch