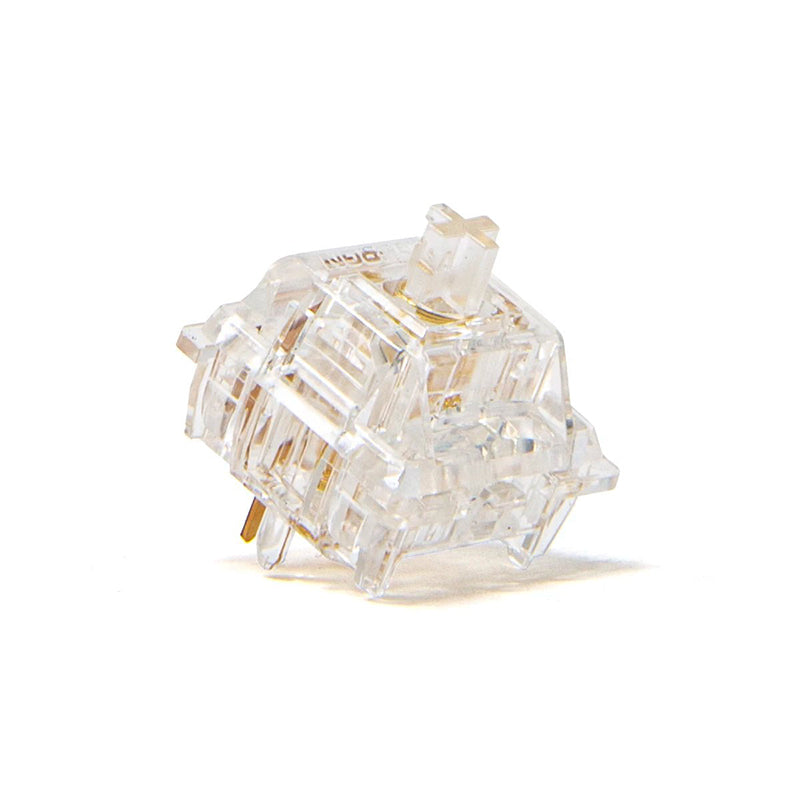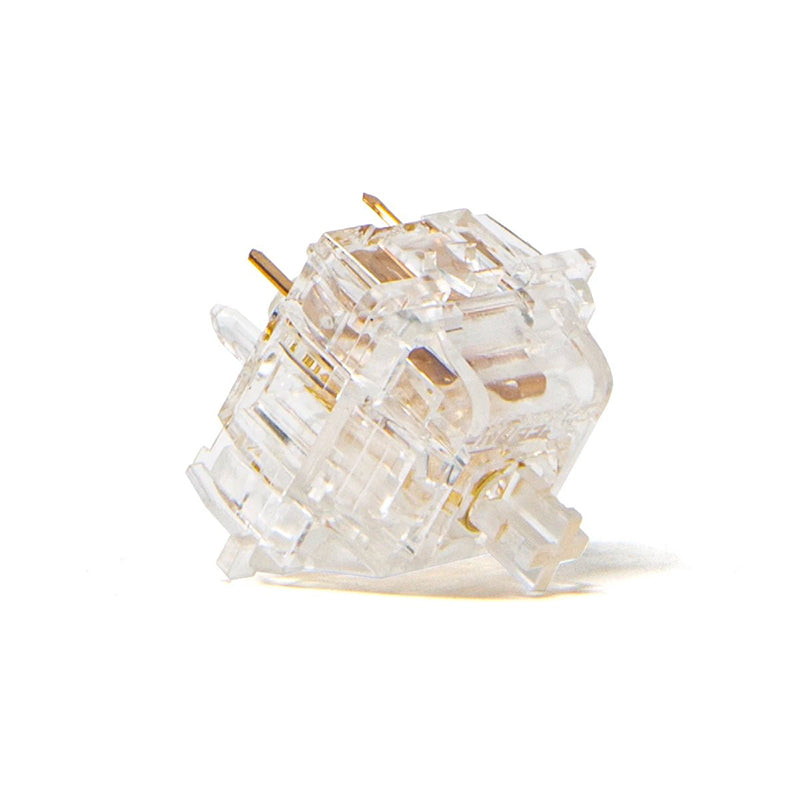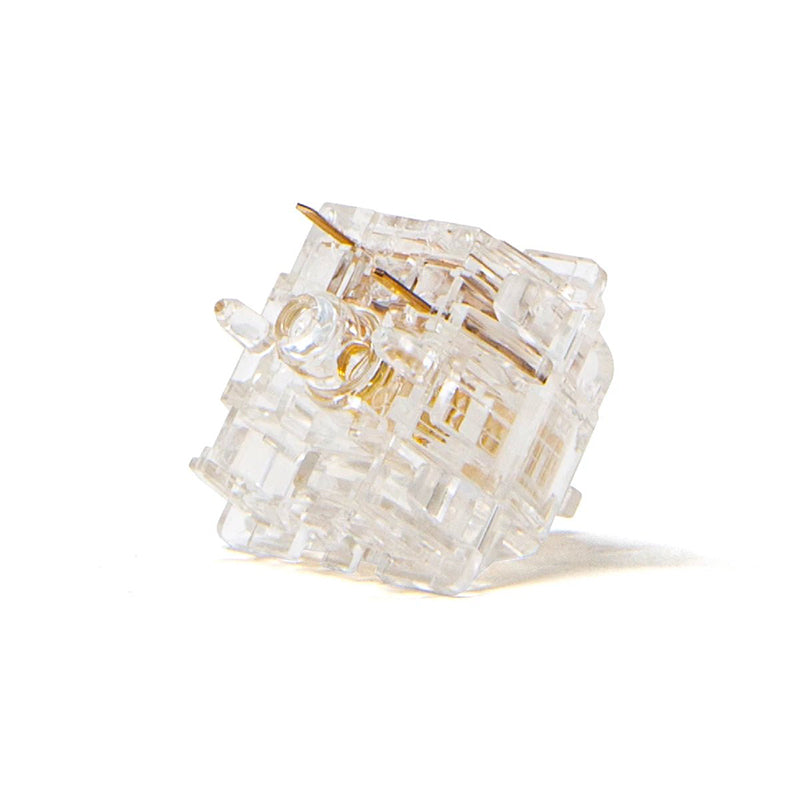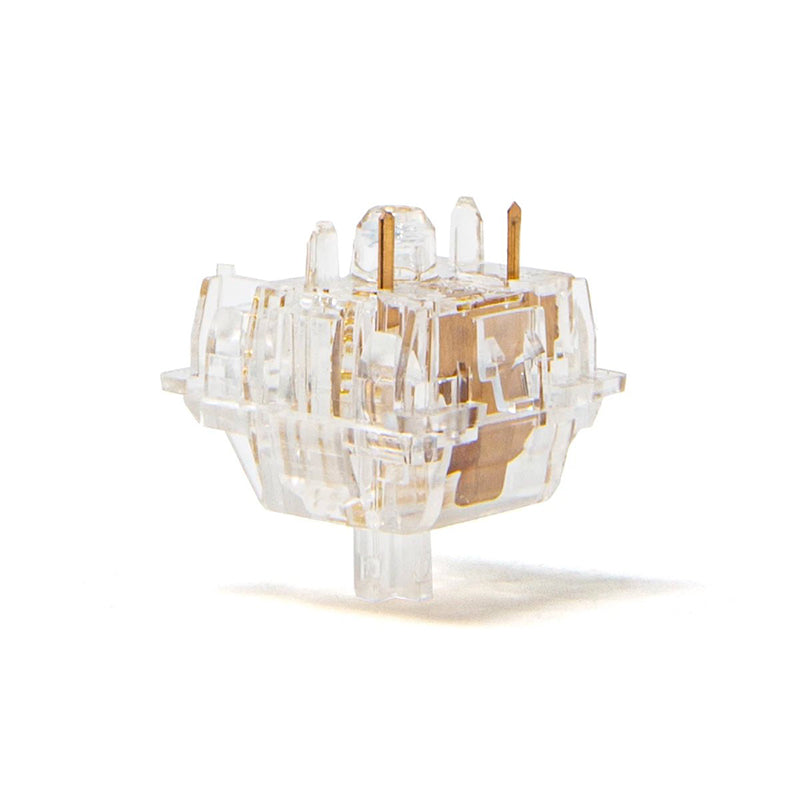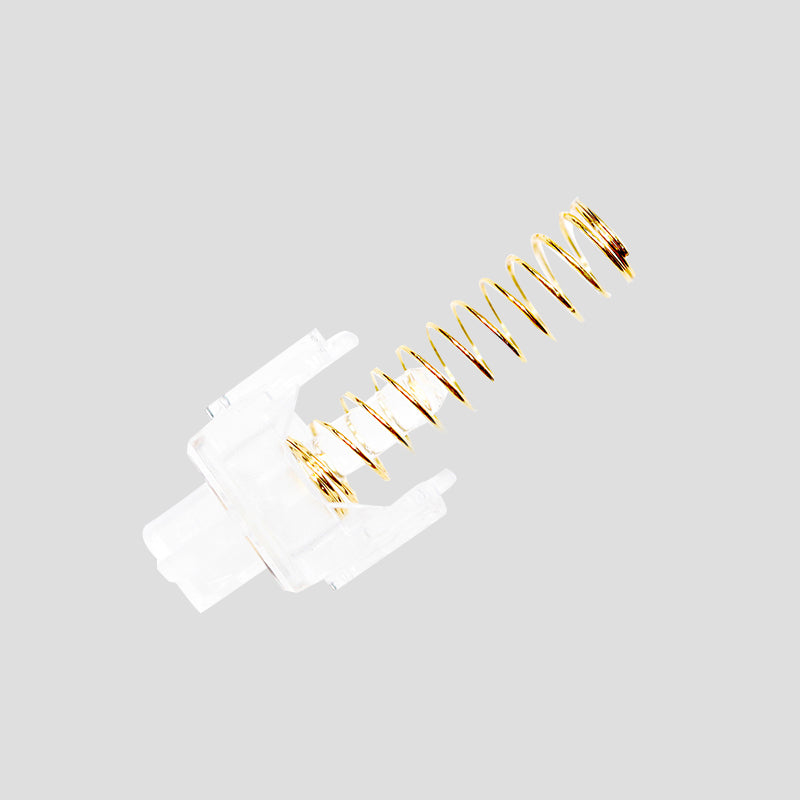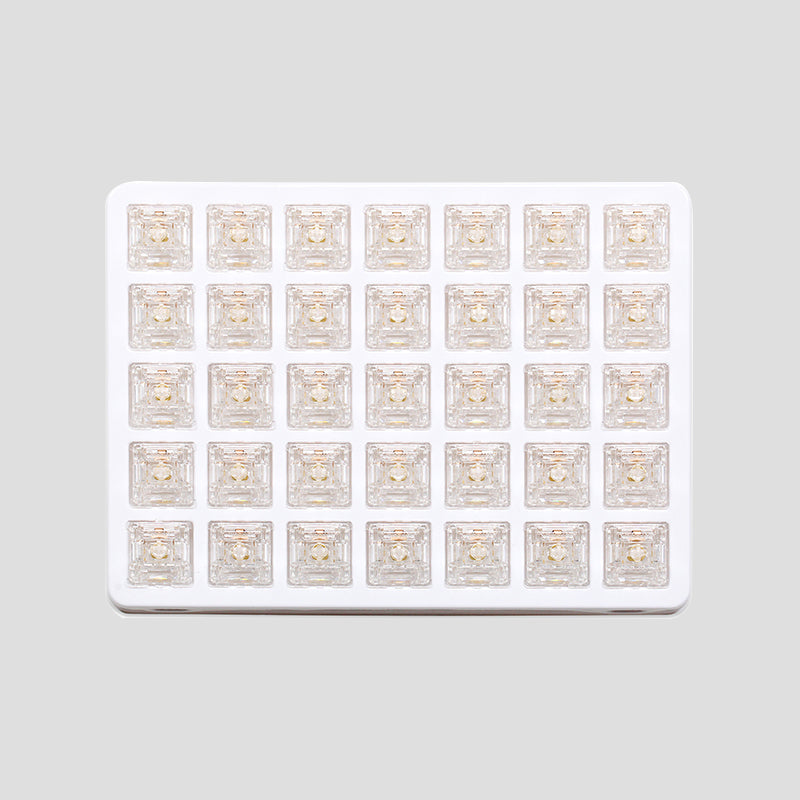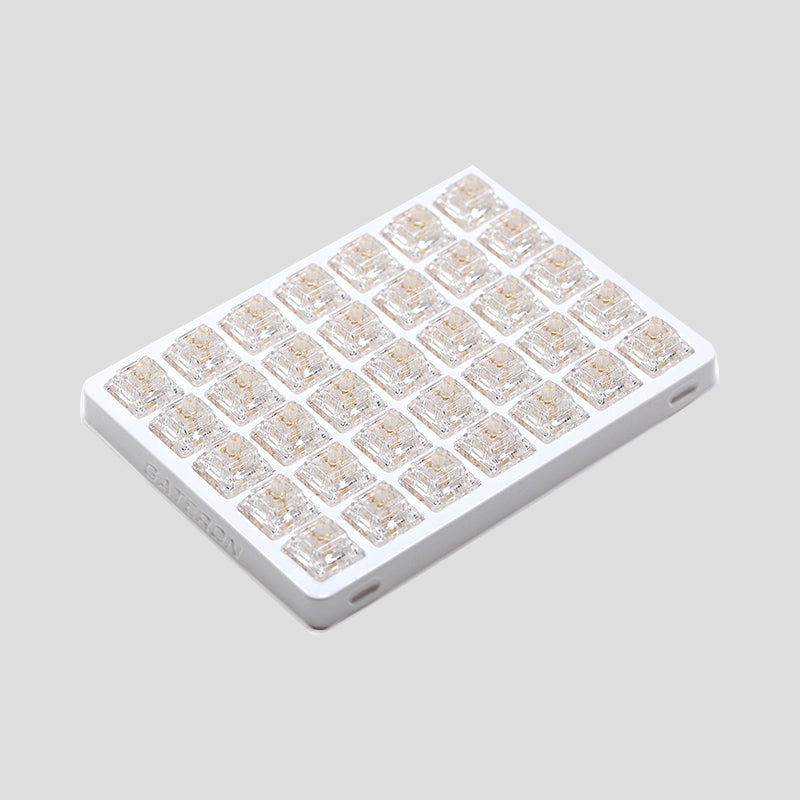 Gateron North Pole Linear Switches
The newest Gateron switch features a fully transparent body and unique stem material by utilizing Ink v2 housing material.
The switch's name is inspired by the North Pole's unique pure and white geographical environment. Based on the previous mold, Gateron sealed and thickened the new mold's upper cover to reinforce the switch's sturdiness. By combining these features together, these Gateron North Pole switches provide a soft, natural, and smooth typing experience.

Gold Plated Spring
By equipped these switches with a gold plated spring and gold contact, it ensures oxidation resistance and anti-vulcanization performance to increase the switch's operational lifespan to last up to 80 million times.
General

Brand: Gateron


Type: Switch


Model: North Pole Switch


Color: Transparent

Specification

Type: Linear


Initial Force: 50gf


Operating Force: 67gf


Pre-travel: 2.0+/-0.4mm


Total Travel 4.0+/-0.4mm


Operating Life: 80 Million Clicks


Switches Number: 35

Lubed: Factory PRE Lubed

Weight & Size

Product Weight: 0.18kg


Package Weight: 0.2kg


Product Size(L x W x H): 1.4*1,4*1.7cm

Package Contents

1 x Switch Set (35 Switches)
Exactly what I ordered
The North Pole linear switches are exactly what I was looking for. My switches showed up new and sealed. They were also a few days earlier than expected. Of the three boxes I ordered only one switch didn't work which to me is a big win. Overall the switches are the perfect smoothness and have that exact amount of thock I was looking for! These are by far the best switches I've purchased.