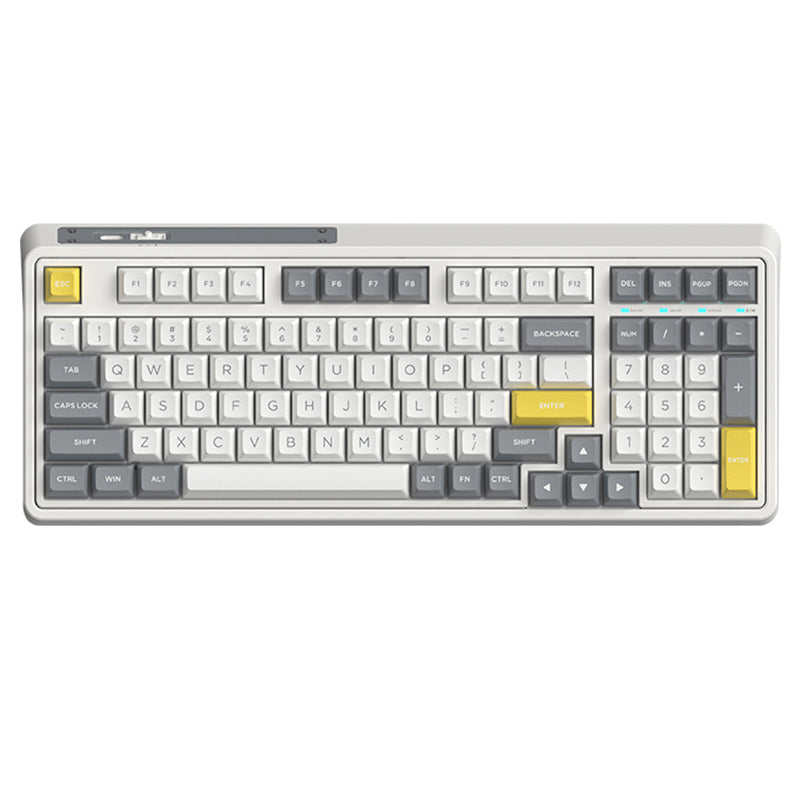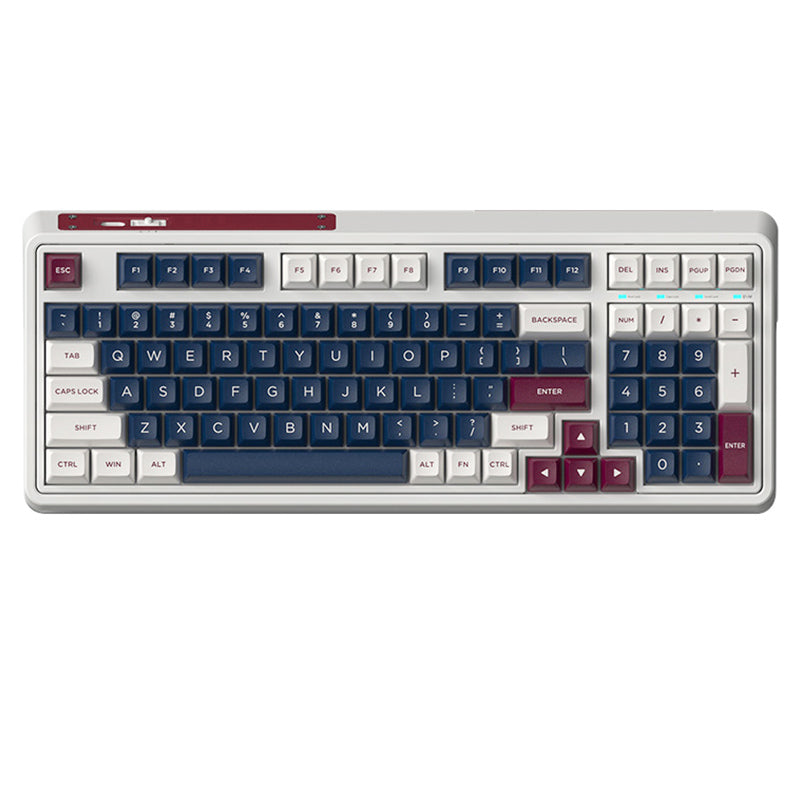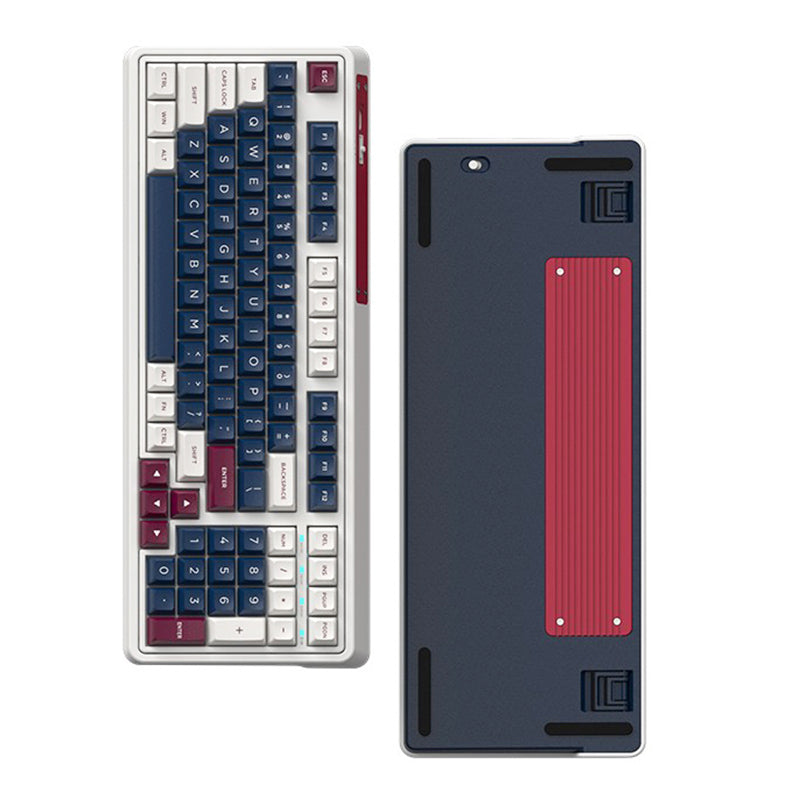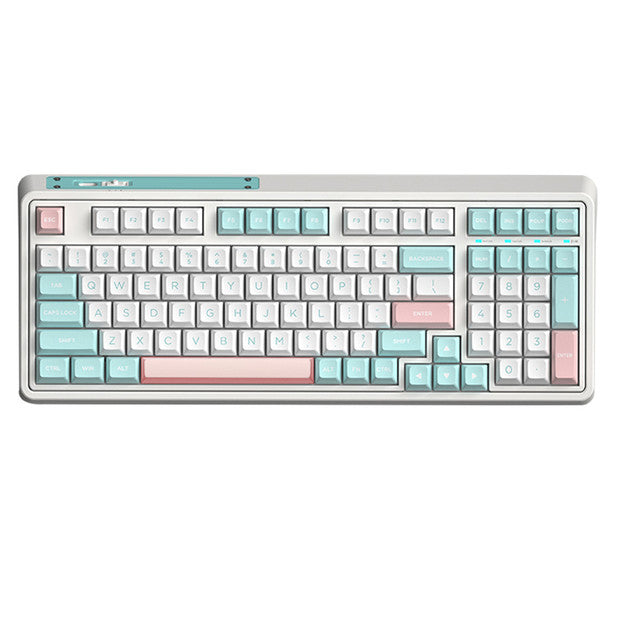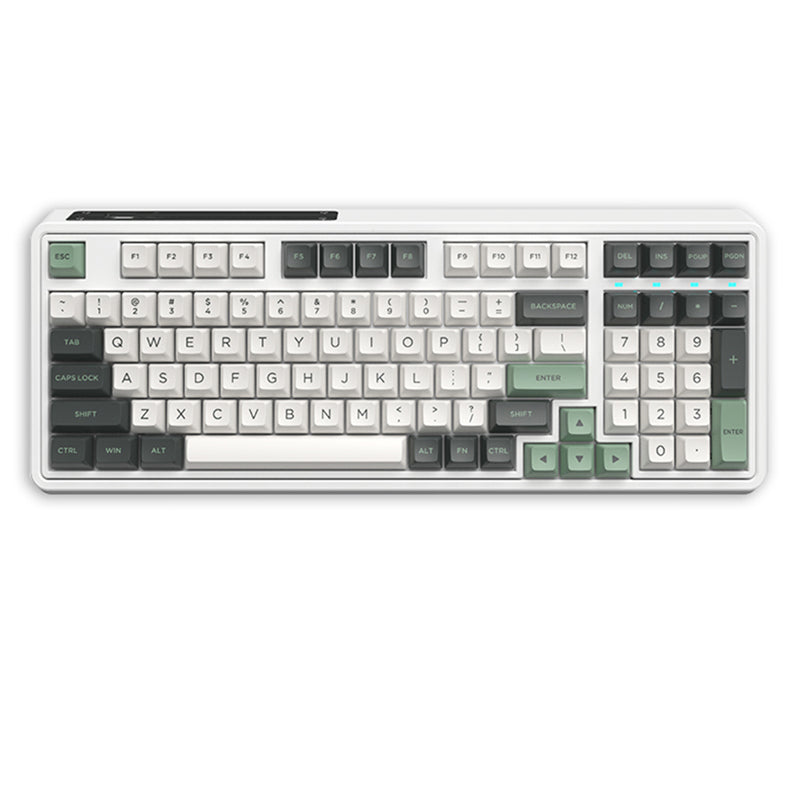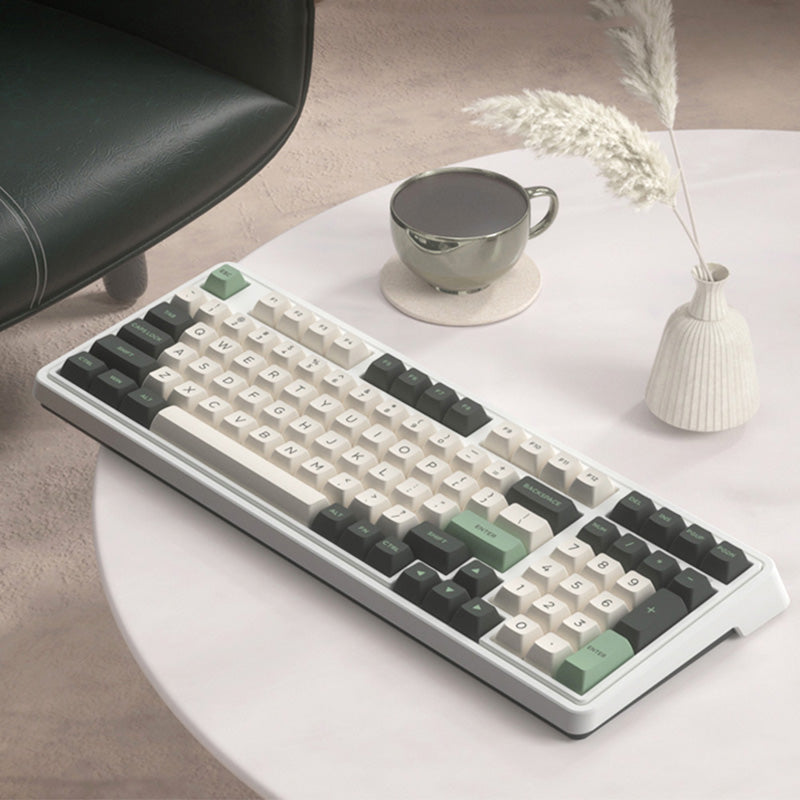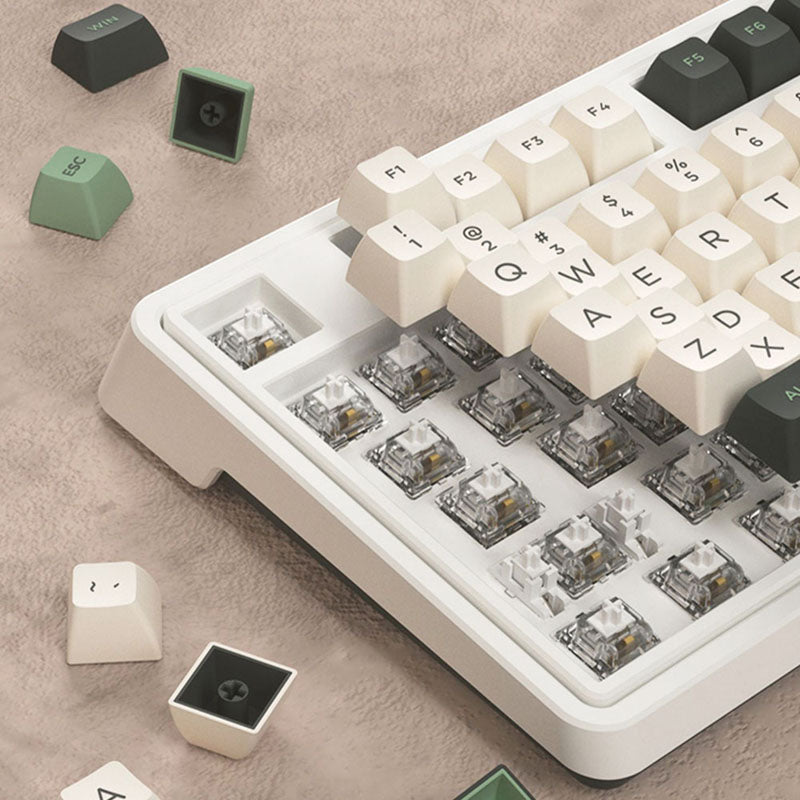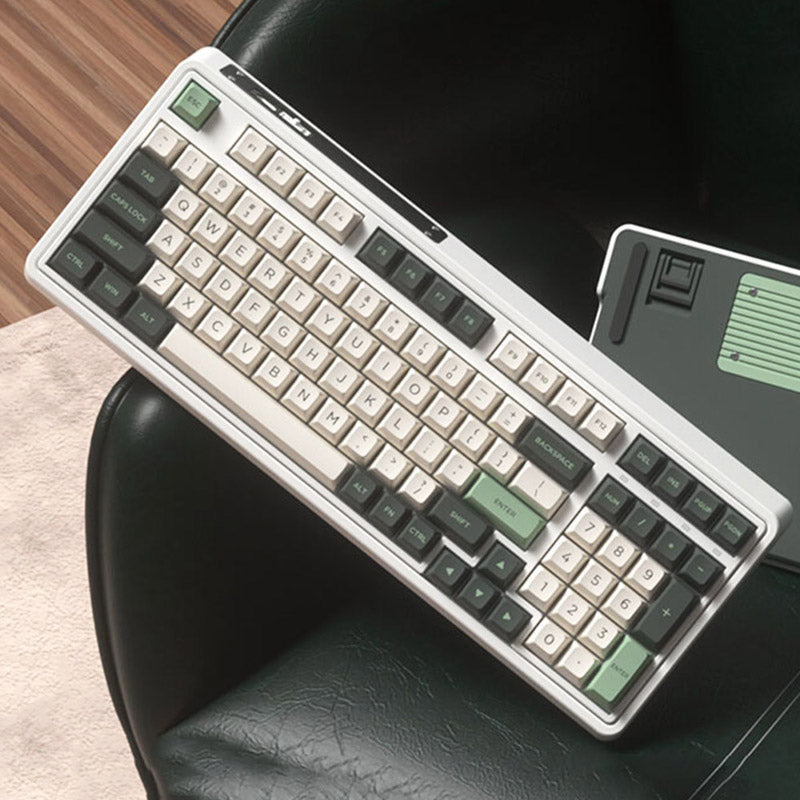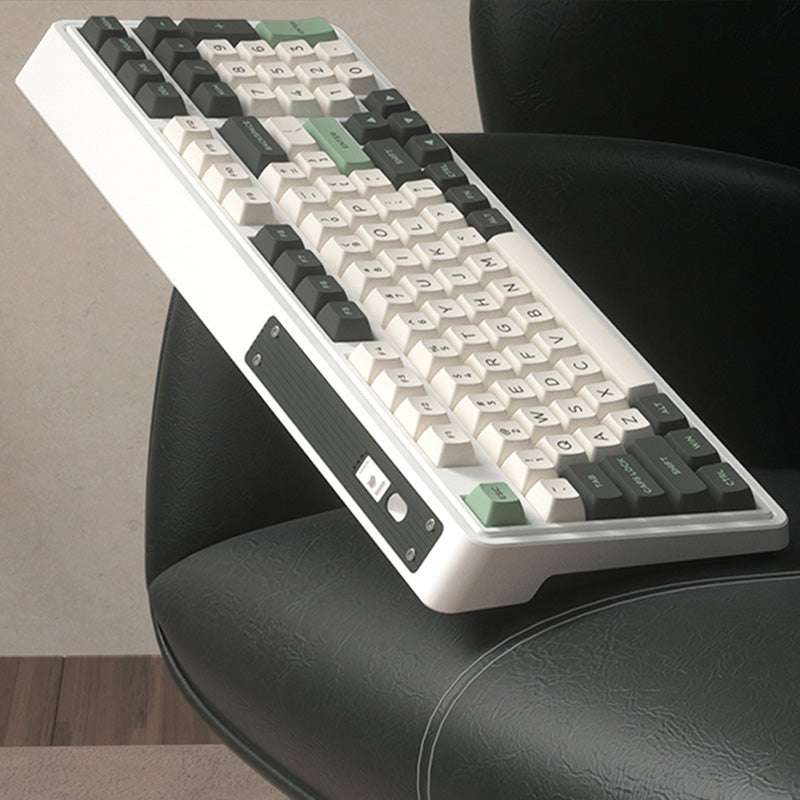 FL·ESPORTS CMK98 96% Mechanical Keyboard
Switch Type:
Box V2 Red Linear
Hot Swappable Mechanical Keyboard
The features hot-swappable switch sockets, Simply plug in the desired switch, Compatible With Cheery MX, Kailh, Gateron switches, and other 3-pin/5-pin switches.

RGB Backlight
The keyboard features RGB backlight with Various different lighting effects and adjustable brightness and breathing speed. The changeable RGB backlight makes it look cool and brings you more fun in playing games.

ISSP Pad Sound Absorption Cotton
With the ISSP Pad sound absorption cotton in the bottom Case, and between the plate and the PCB board With ISSP sandwich Pad so the keyboard sounds and feels soft.

Compatibility
The gaming keyboard is compatible with Windows XP/Vista/10/8/7, macOS, Linux and Android, working well with all major computer brands and gaming PCs.
General

Brand: FL·ESPORTS


Type: Mechanical Keyboard


Model: CMK98

Specification

Layout: 96% (98-key)

Sockets: Hot-swappable Switch Sockets

Anti-ghosting: Full Keys 

Backlight: Full RGB LEDs

Stabilizers: Pre-lubed, Plate-mounted Stabilizers

Programmable: Programmable with Software Driver

Connectivity: Wired (USB-C) / 3-Mode (USB-C, 2.4G Wireless, Bluetooth)

Product Weight: 1.1kg

Product Size(L x W x H): 39.5*15.6*4.2cm

Switch Type

Kailh BOX V2 Red Linear Switch 
Type: Linear
Actuation force: 40gf
Total Travel: 3.6±0.3mm
Pre Travel: 1.8±0.3mm

Kailh BOX V2 White Clicky Switch
Type: Clicky
Actuation force: 55gf
Total Travel: 3.6±0.3mm
Pre Travel: 1.8±0.3mm


Kailh Jellyfish Smooth Linear Switch
Type: smooth Linear
Actuation force: 45gf
Total Travel: 3.6±0.3mm
Pre Travel: 1.8±0.3mm

MX ice Mint Switch
Type: Linear
Actuation force: 40gf
Total Travel: 4±0.3mm
Pre Travel: 1.8±0.3mm


Package Contents

1 x Mechanical Keyboard

1 x 2 in1 keycap/Switch Puller


1 x User Manual

1 x Type-C Cable

1 x 2.4G dongle (Only for 3-Mode)
Wonderful keyboard
-excellent feeling keys
-feels solid and heavy
-high quality key caps
- lighting is very customisable via driver software
Doesn't have a volume knob, however you can do this as an alternative:
it comes with volume key caps that you can swap other key caps for and you can remap those keys to change the volume with the software from FL esports website. Note that their driver download page seems to be an unsecured webpage right now. Make sure you download the correct drivers or it won't detect your keyboard (they have drivers for wired and wireless keyboards).
Hope this is helpful.
I'm generally not a fan of large keyboards with num pads, but this keyboard is an exception. It's a wee bit smaller than your traditional full size keyboard. The right shift is made smaller, and the arrow keys are tucked under it. And it has just enough for all your needs.
This keyboard sounds pretty good for a pre-build. It's very solid so there's not too much echo and doesn't sound hollow. The clackiness of the Kaihl white switches not super loud and quieter than blue switch keyboards I've used before, but might not be great if you have other people around.
The keycaps are very nice. The lettering on them are crisp, and the black/white/powder pink scheme is great. It gives it a little flair but still looks elegant. They aren't shiny and have a matte finish. They are thick so the LEDs don't shine through the key caps.
FL ESPORTS CMK 98
Its both great on its own and a great starting keyboard if you want to get into modding/building.
awesome keyboard
Fantastic sound and feel when typing and smooth keys. Stabilizers are surprisingly good with no ticking.
good keyboard, high keycaps
I really like this keyboard, the weight is just right for me, and the bottom pad can be fixed on the desktop very well without sliding easily, the switch is good to use, and it sounds very comfortable. The keycaps are PBT and they're comfy af. If you haven't used PBT caps before, do yourself a service and get you some. It's a night and day difference between these and ABS caps that just end up getting slick feeling like regular rubber dome keyboards that have been used far too long.
Setup Ideas From Customers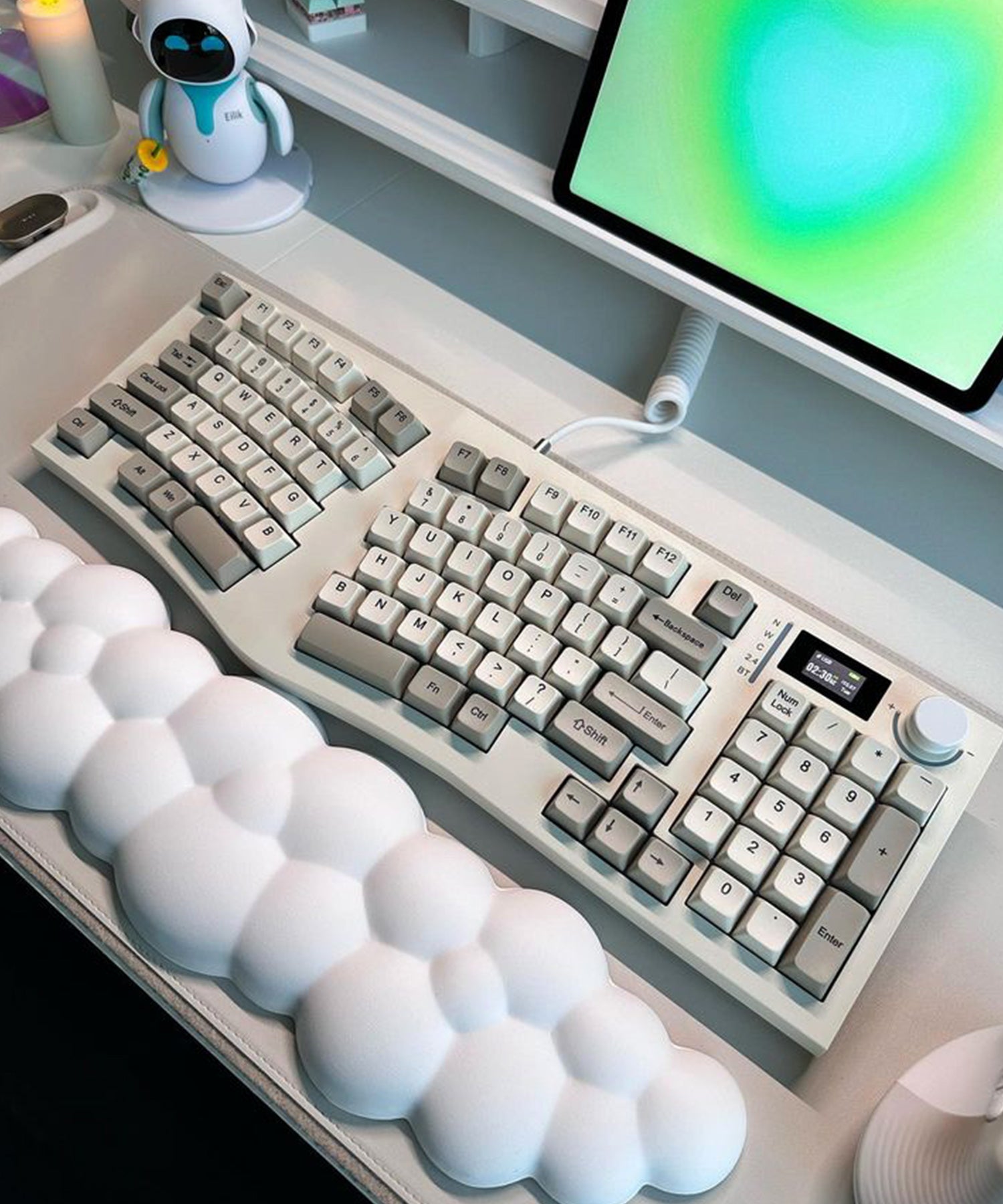 FEKER Alice98 Wireless Mechanical Keyboard With LED Screen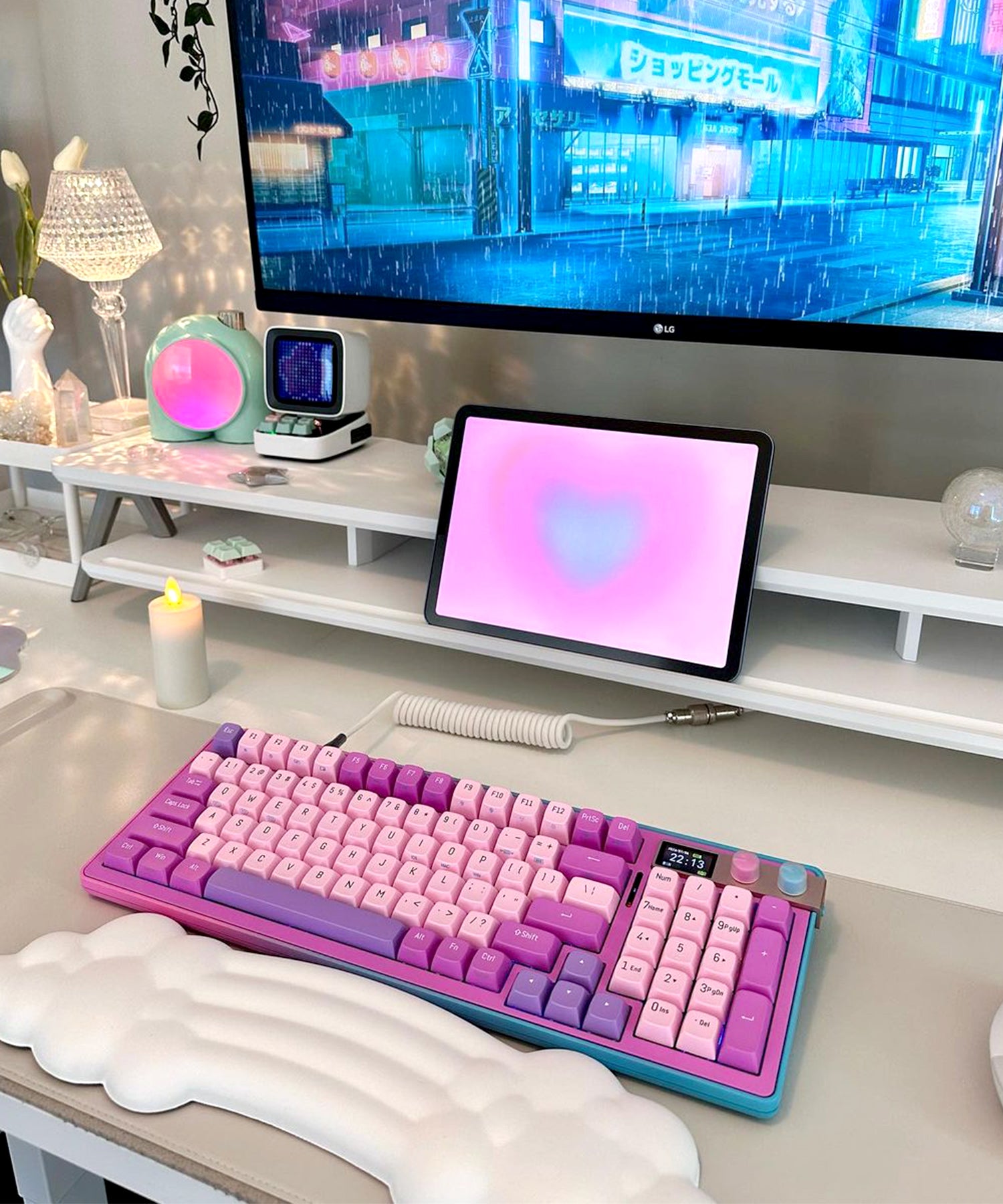 FOPATO H98 Love & Salvation Wireless Mechanical Keyboard With TFT Screen
FirstBlood B81 Crystal Transparent Wireless Mechanical Keyboard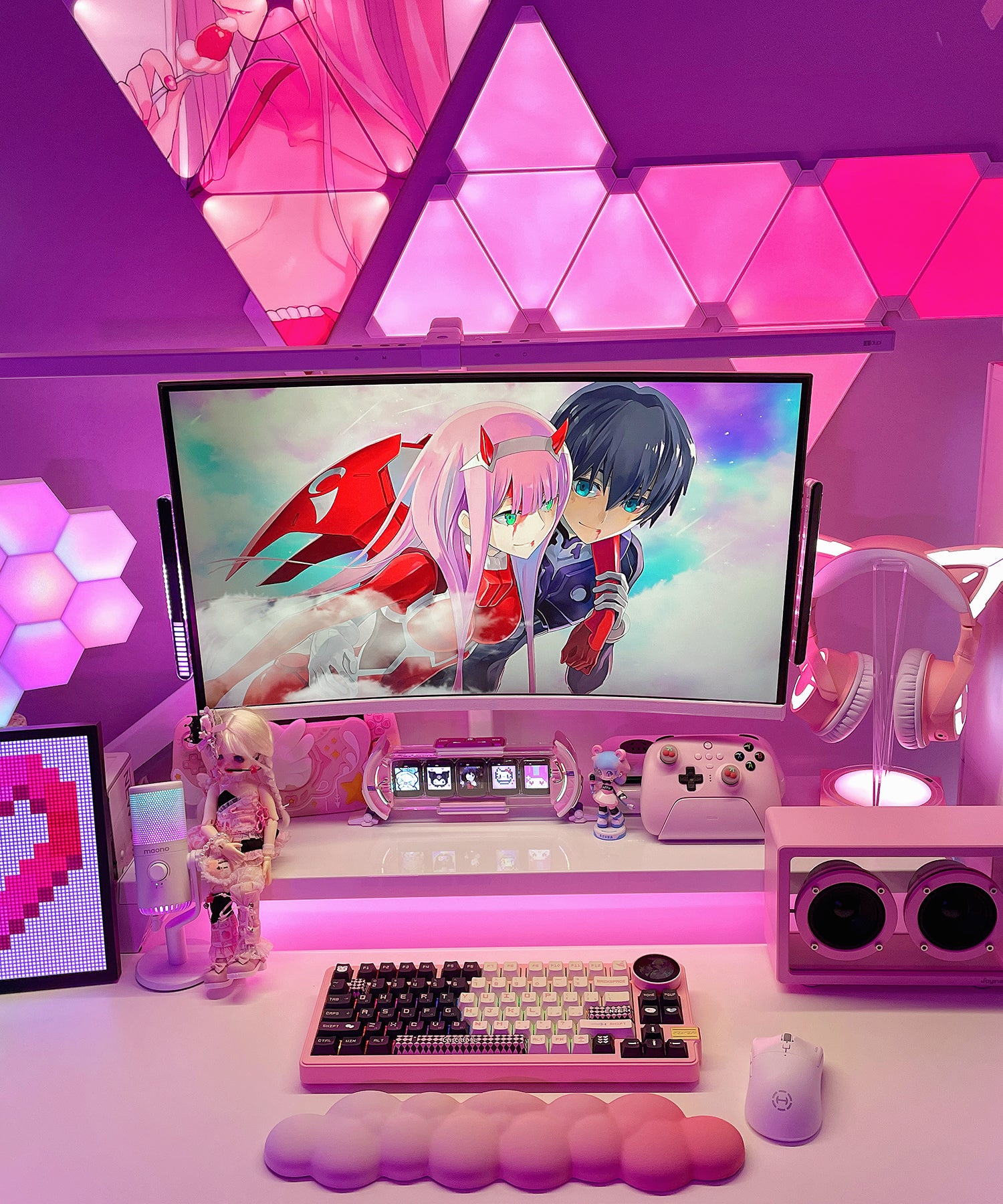 FEKER K75 Mechanical Keyboard with Multifunctional Knob Display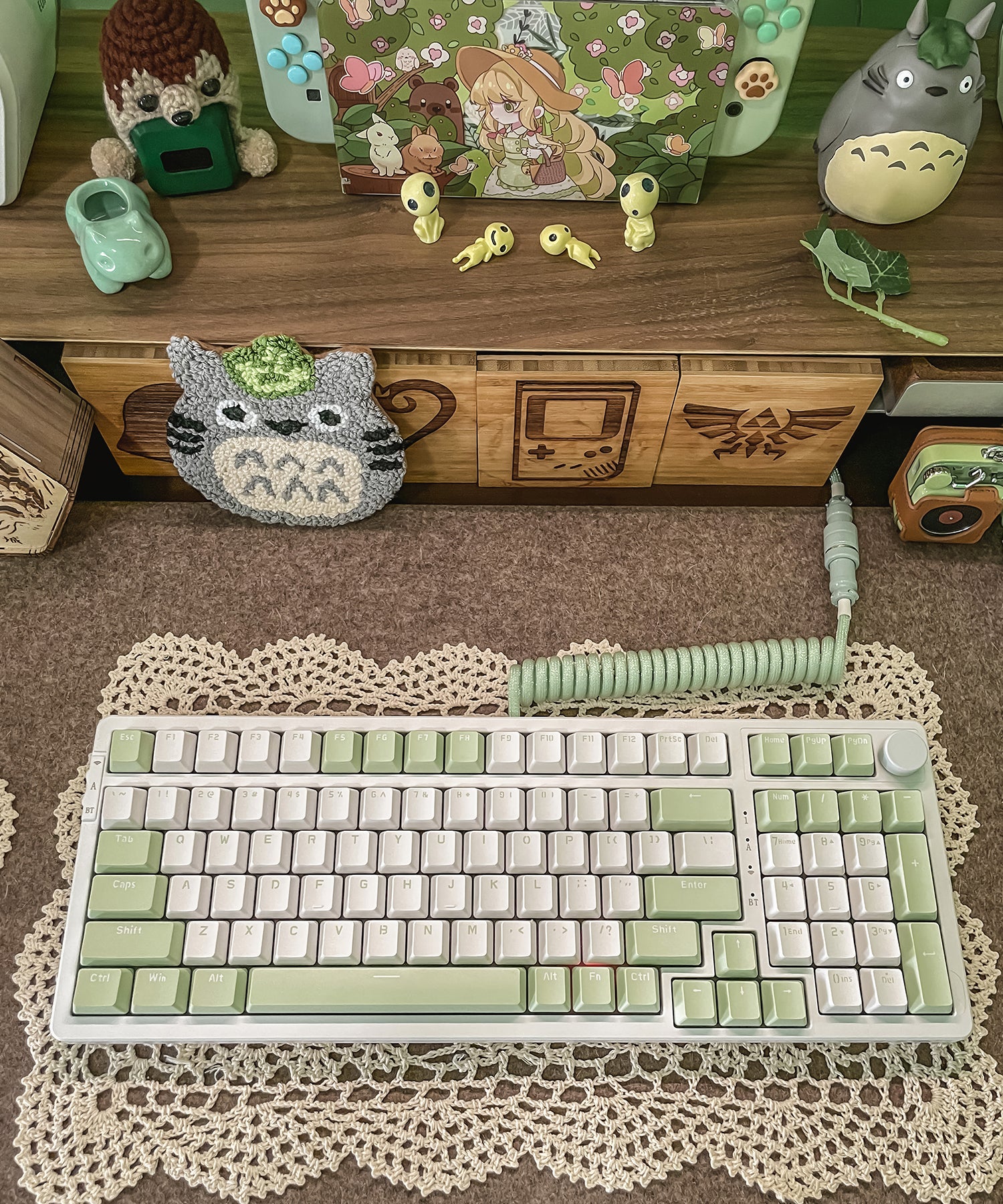 Ajazz AK992 Hot-swappable Mechanical Keyboard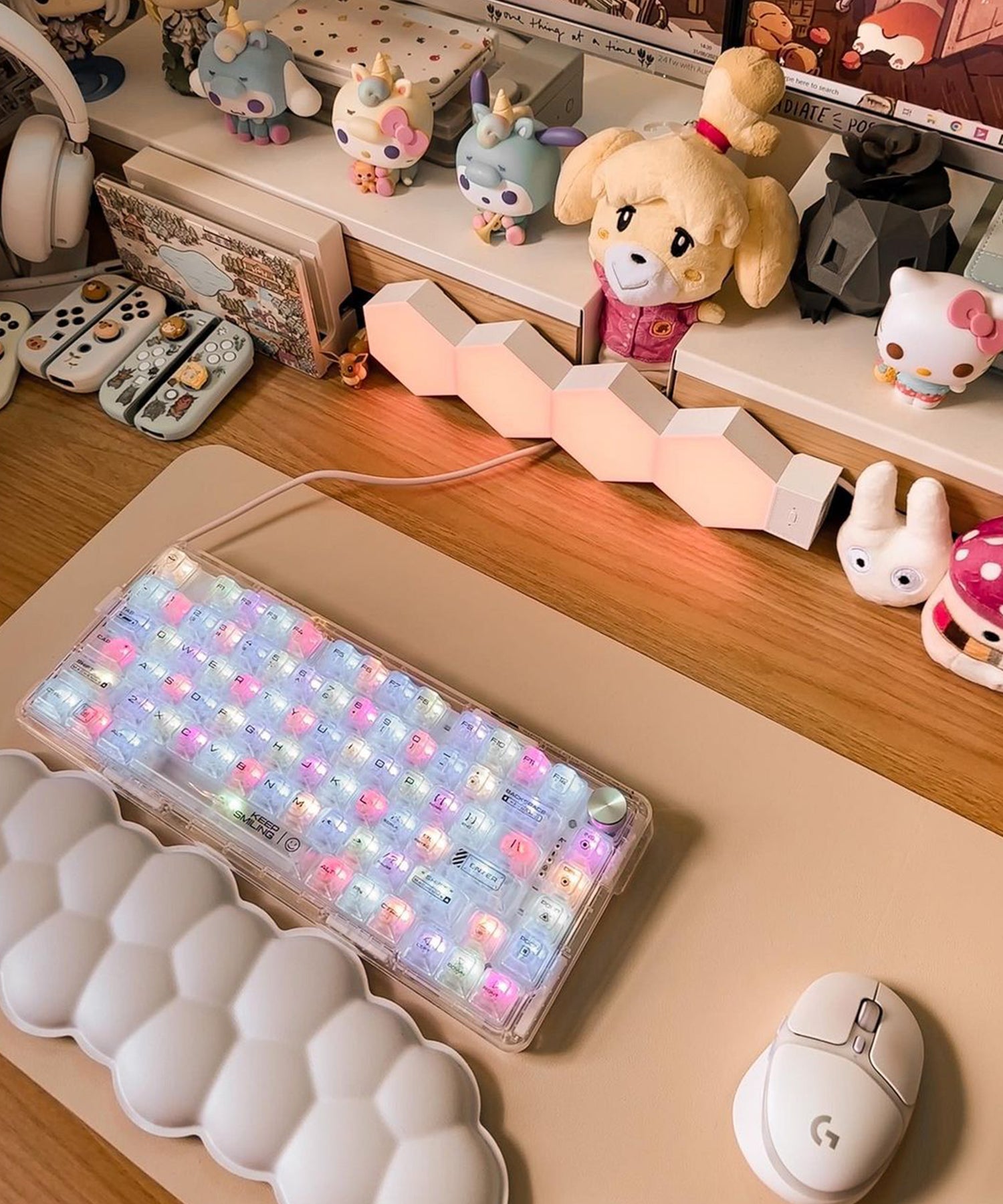 Machenike K500F-B81 RGB Clear Mechanical Keyboard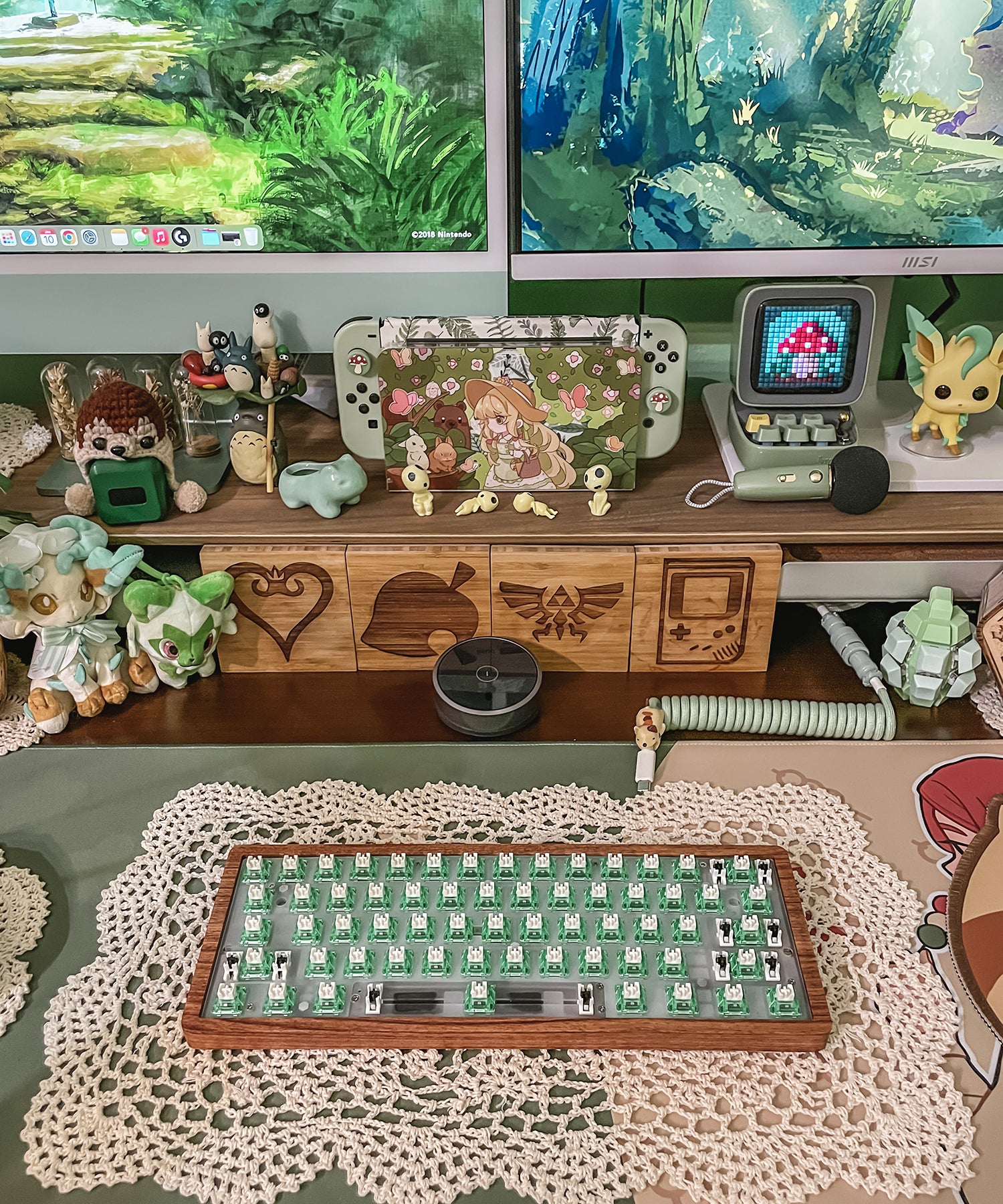 SKYLOONG GK61 Lite Gasket DIY Kit Wooden + Ajazz Diced Fruit Switch Set - Kiwi Switch