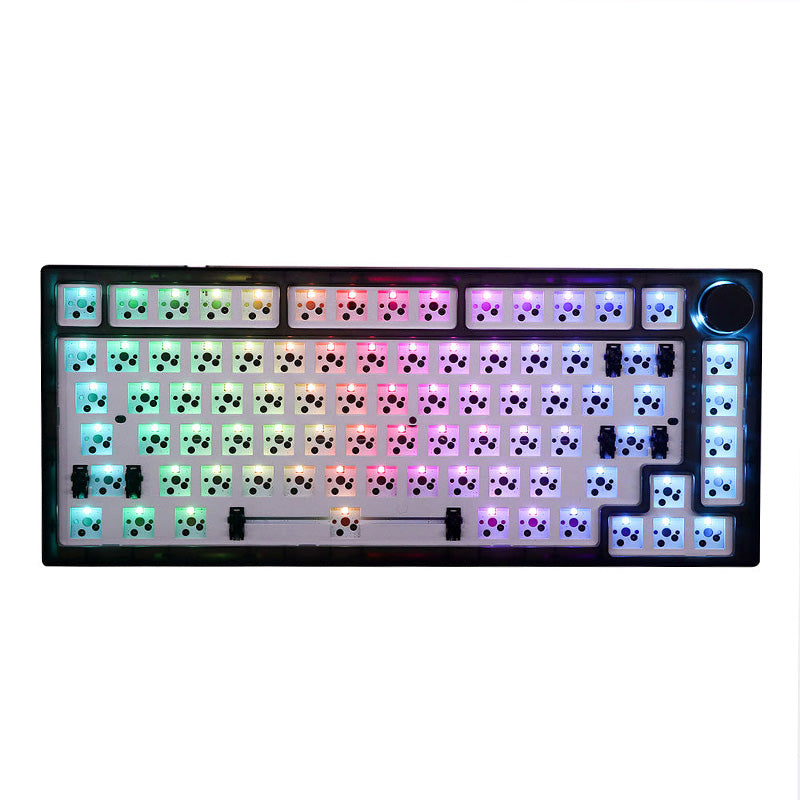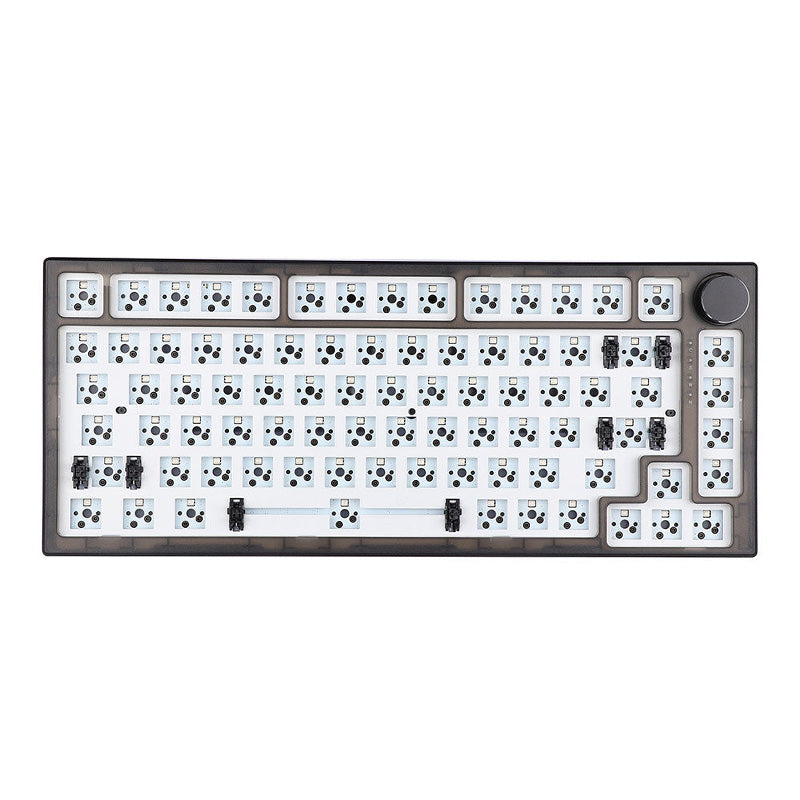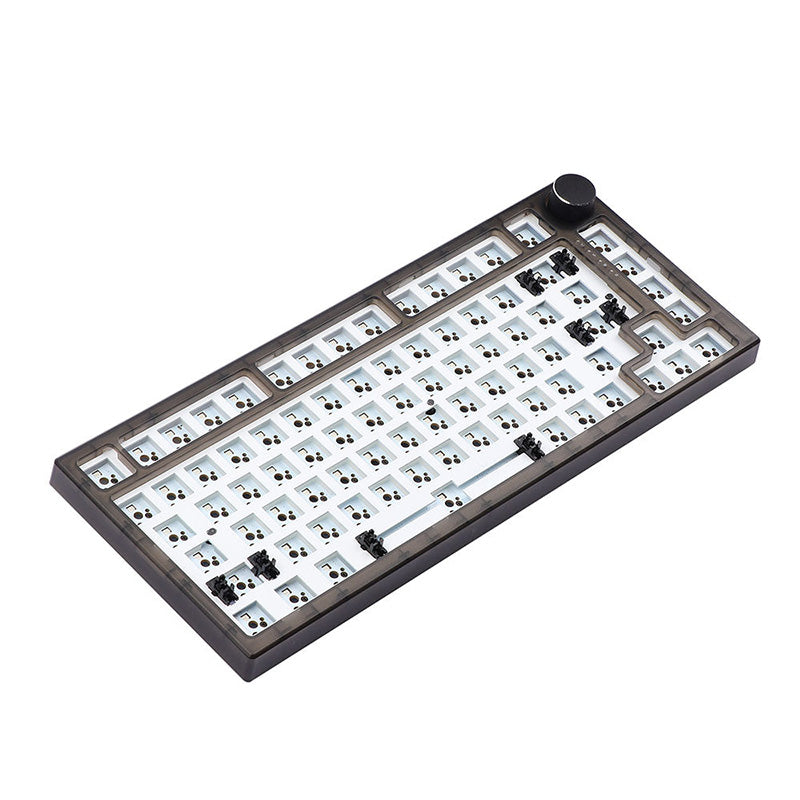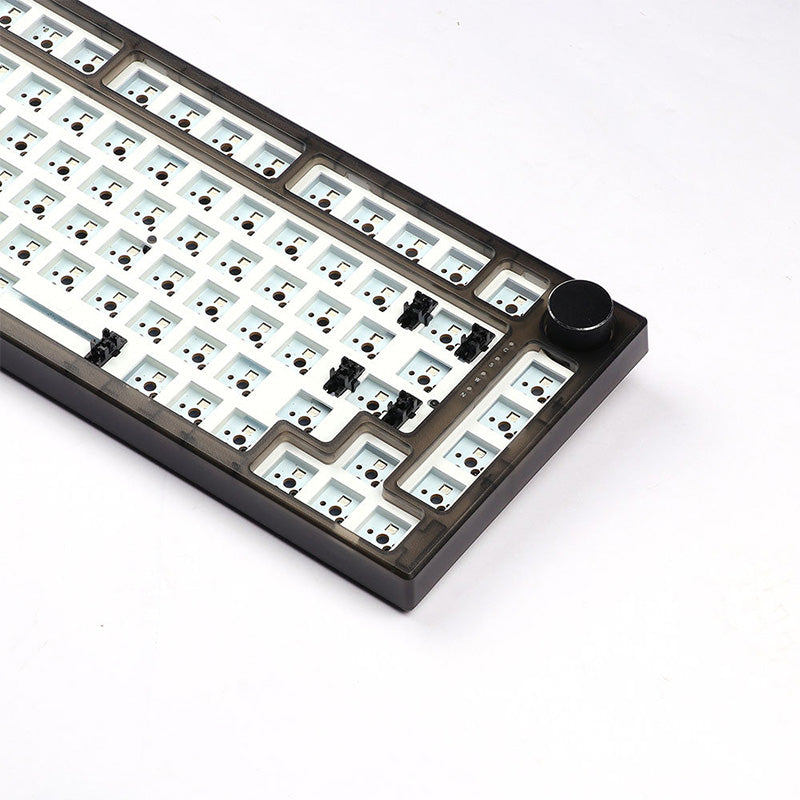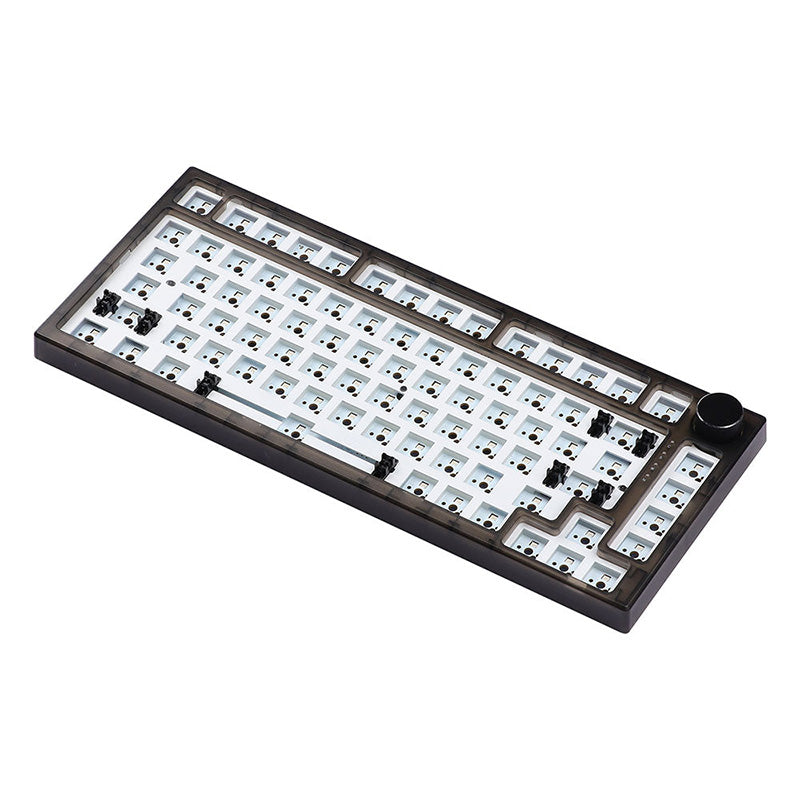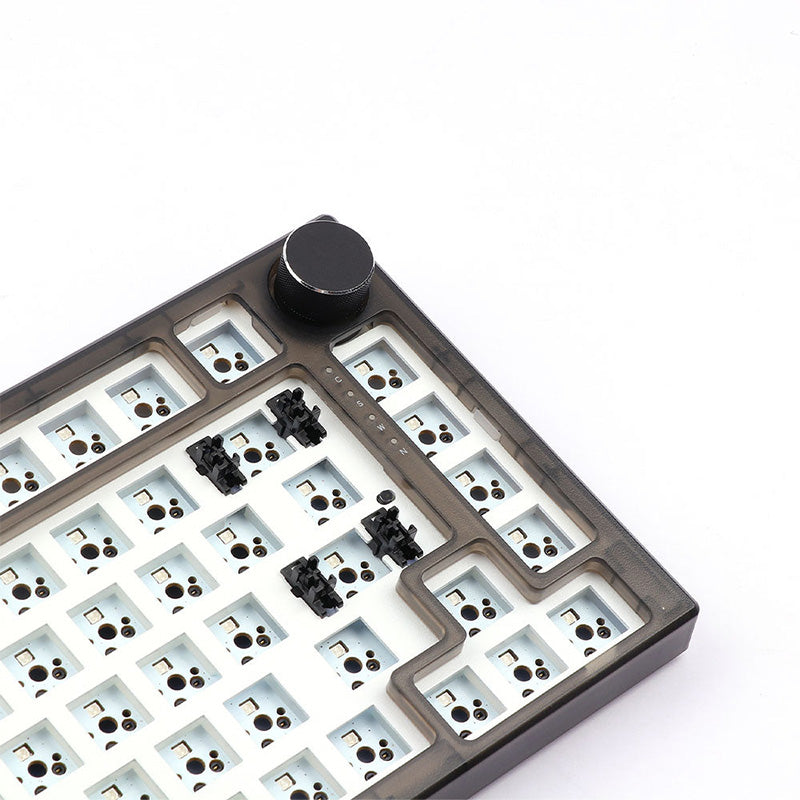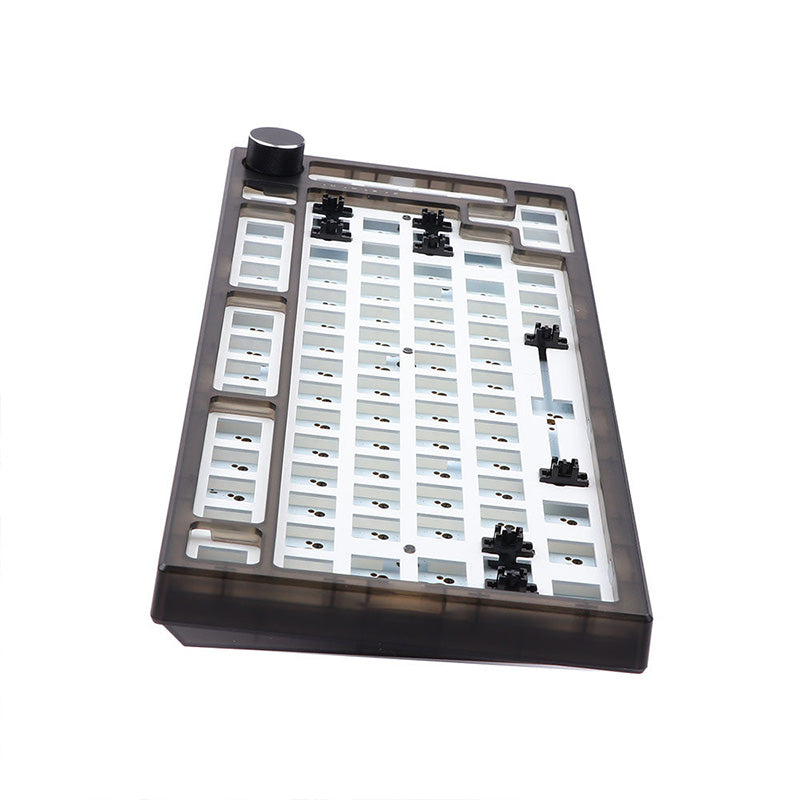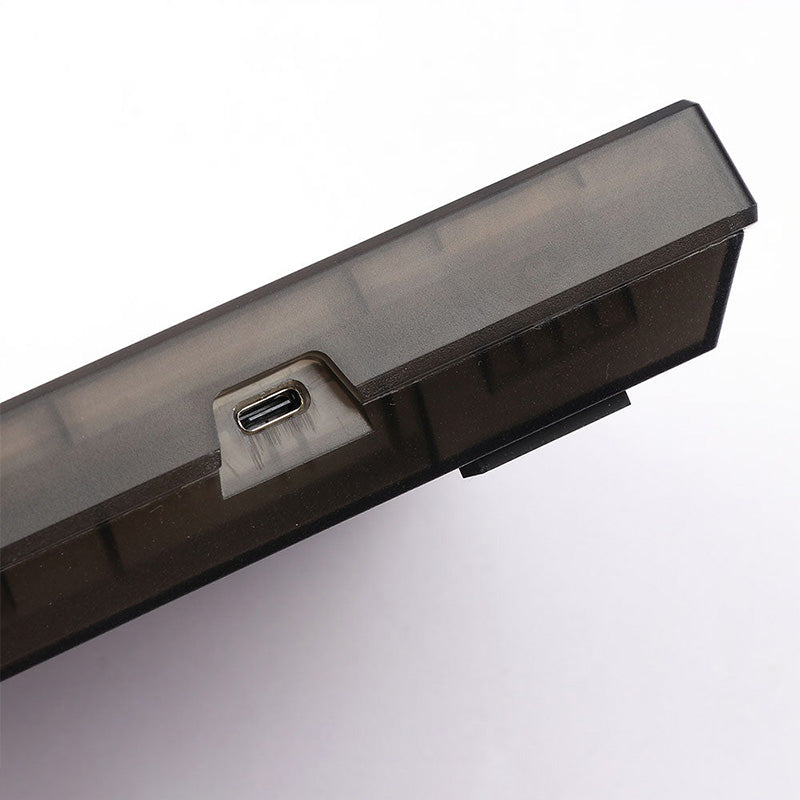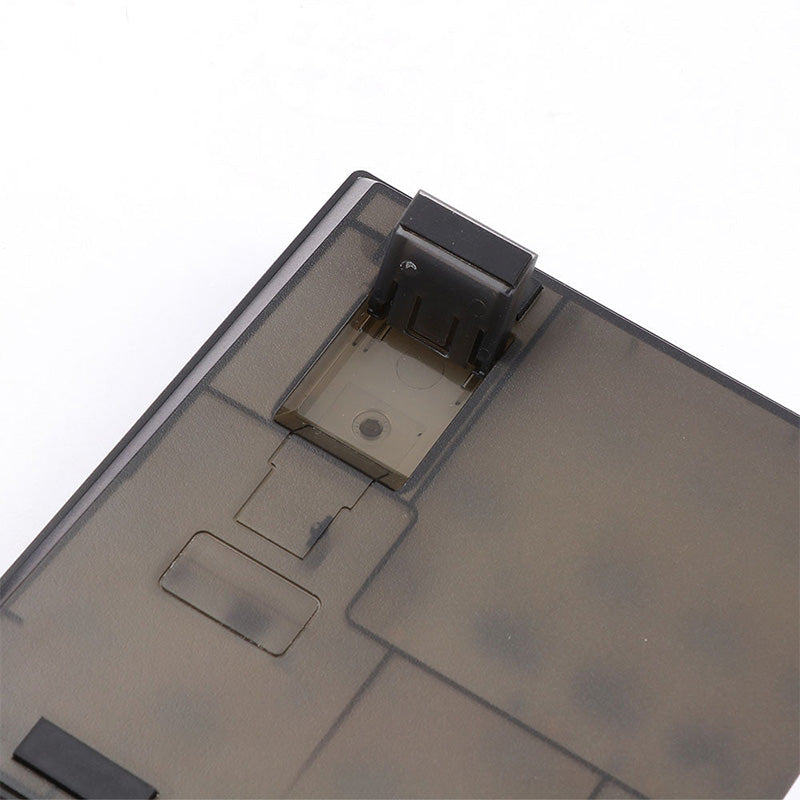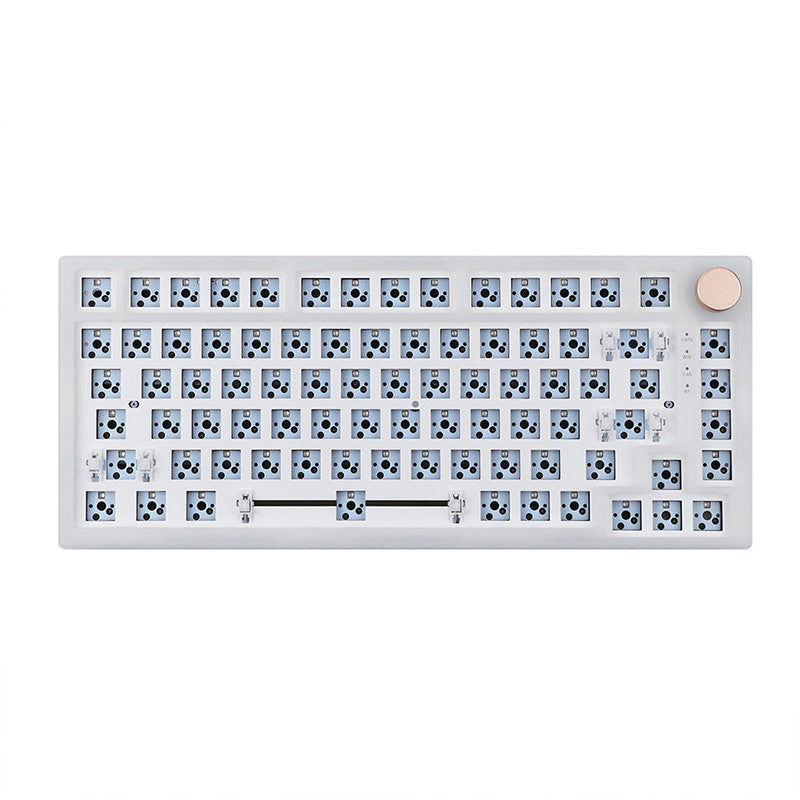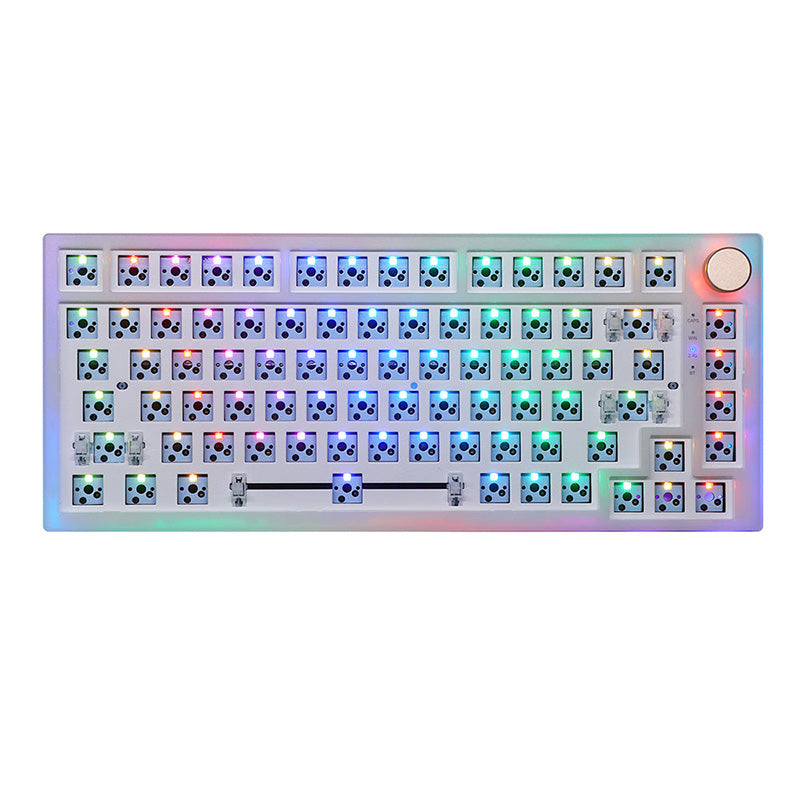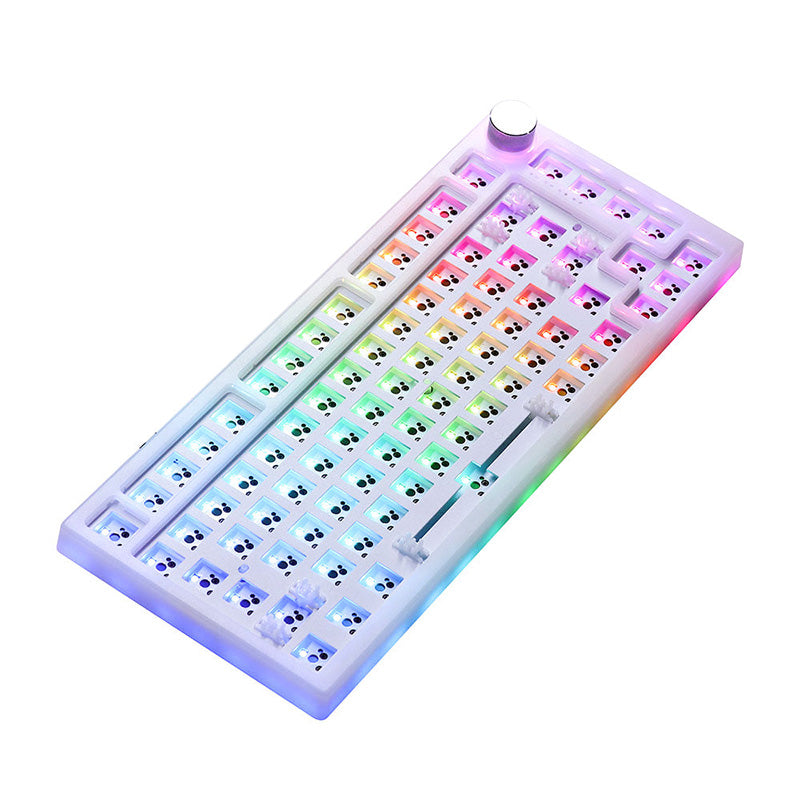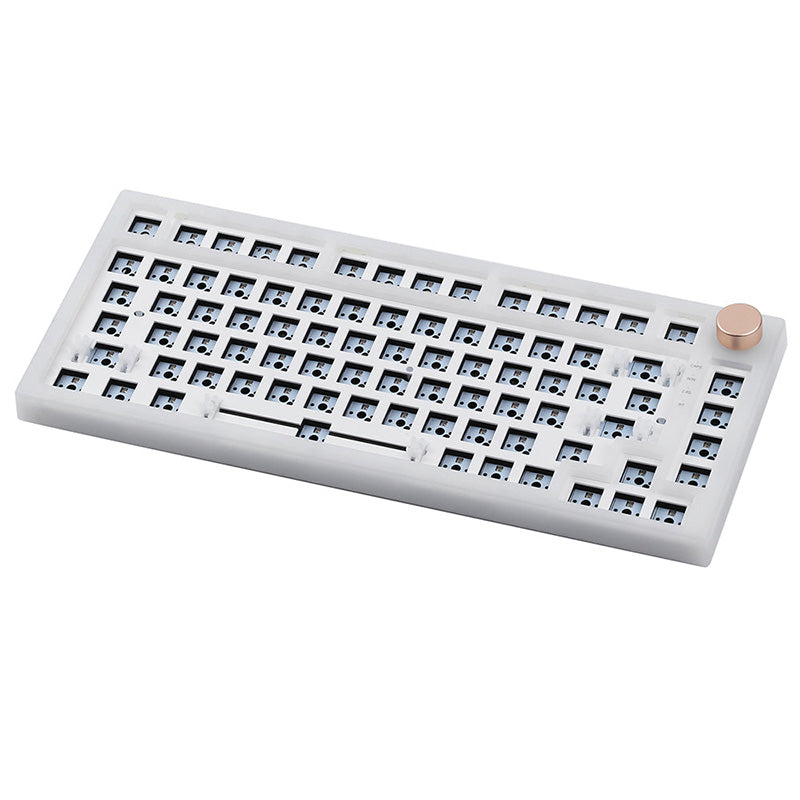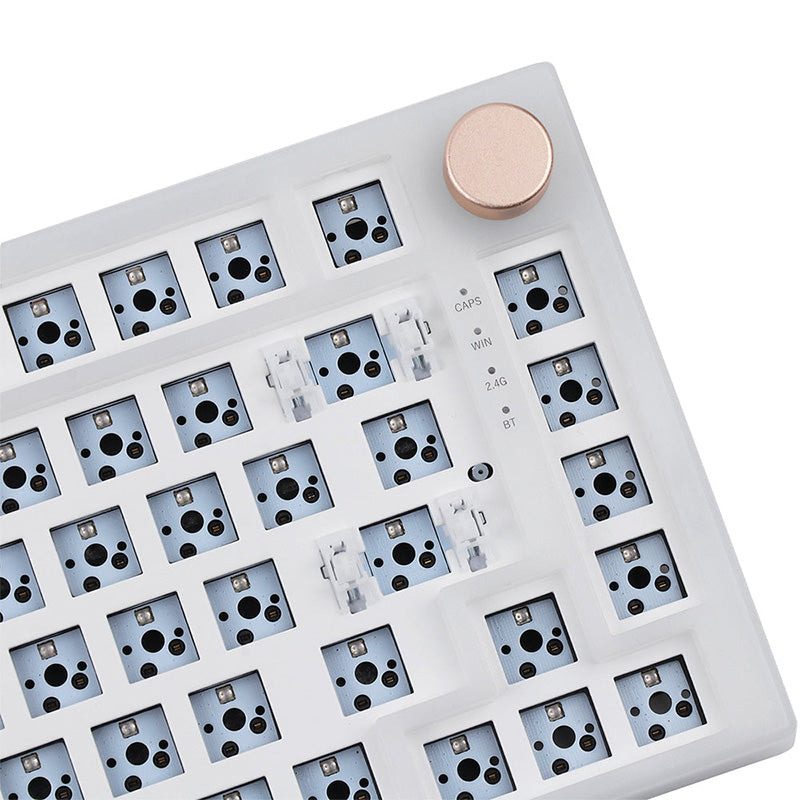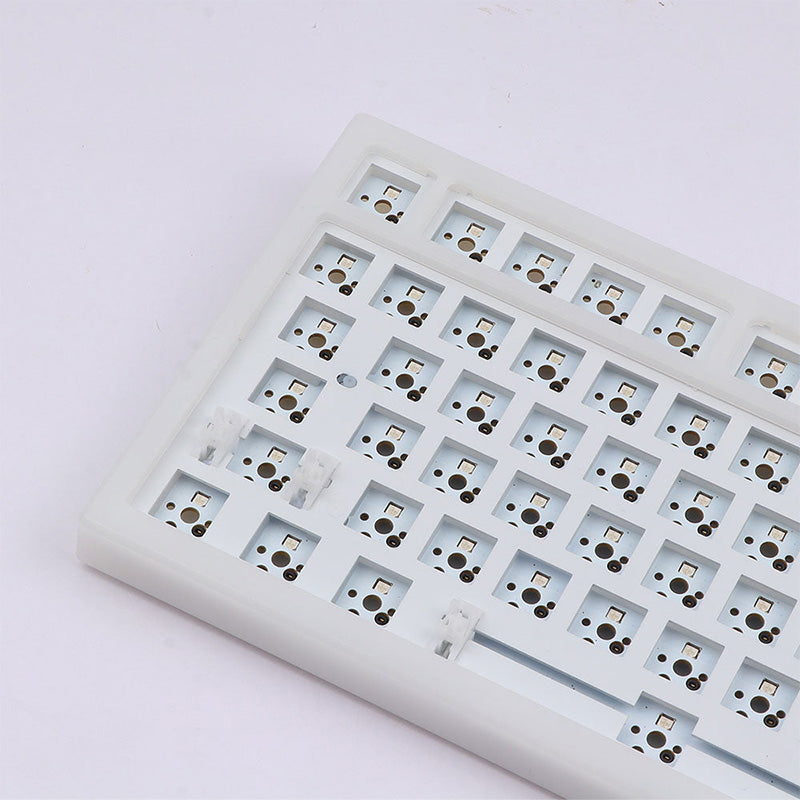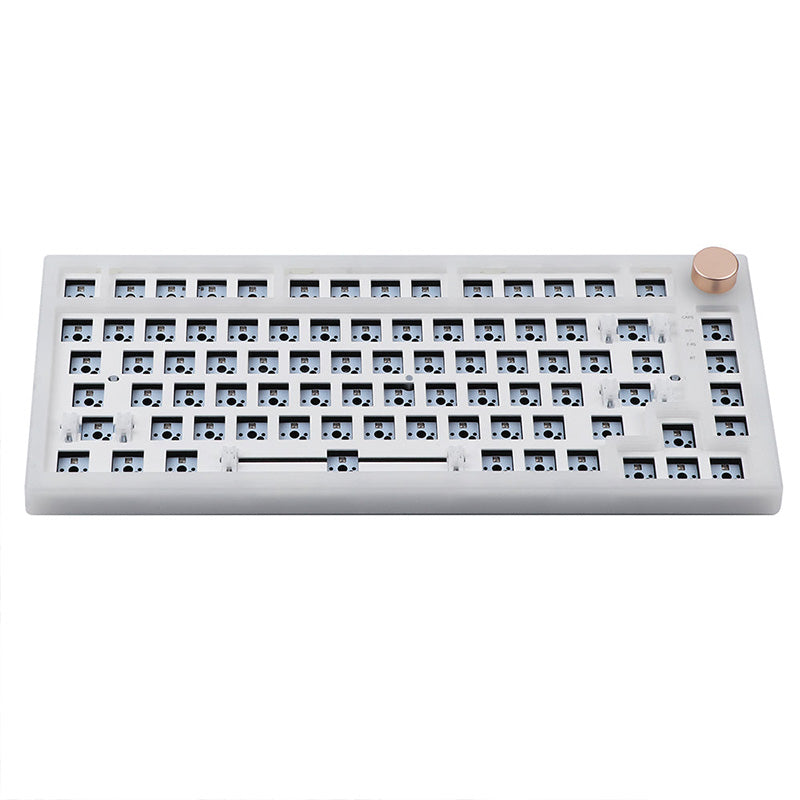 FEKER IK75 Pro 3 Mode DIY Kit
Experience 16.8 Million Brilliant RGB Hues
FEKER IK75 Pro supports a programmable RGB array with 16.8M colors that allow user customization in unlimited ways. It is compatible with most of the switches that are available. You can customize your setup for a truly one-of-a-kind gaming experience. Whether you choose a hotkey combination or a unique lighting arrangement, the IK75 Pro is the perfect tool for customizing your rig.

High-capacity Battery Powering Efficiency
The FEKER IK75 Pro is kitted out with a set of 8,000mAh batteries for countless hours of nonstop action!

Simple Personalization
Constructed with expertly-fitted gaskets, and sporting top-of-the-line sound-absorbing foam, the FEKER IK75 Pro 3 Mode DIY Kit boasts hot-swappable sockets for effortless personalization and supports popular Cherry MX, Kailh, Gateron switches and other 3-pin/5-pin switches.

Foam Shock Absorbers with Extra Plates
FEKER IK75 Pro features 3 layers of EVA foams for better sound absorption. A steel plate and a PC plate are included in the kit for more customization options. Experience pure, natural mechanical keyboard clicks without any annoying reverberations. With the IK75 Pro, you can enjoy a perfect typing experience with no compromise.

Achieve Triple-Mode Connectivity
FEKER IK75 Pro allows you to connect in multiple ways including Bluetooth, USB Type-C and through 2.4GHz wireless connection. You can use it with a great number of devices with ease. Experience intuitive and efficient operation with these connectivity options. No matter which device you need to connect to, the IK75 Pro is up to the task.

Ergonomic Design
Designed to fit in any environment whether it be for home use or using it for work purposes in your office. A minimalistic footprint comprising a full-sized arrow key provides better functionality. The arrow keys are a great addition to productivity, enabling users to get their tasks done quickly and easily. With its comfortable and ergonomic design, this keyboard ensures users stay comfortable for extended periods of time.

Intuitive Controls
The knob control provides users with additional convenience for adjusting volume and play/pause functionality. With its easy-to-use, ergonomic design, you can maximize your listening experience with quick and effortless fine-tuning.
Download the FEKER IK75 Pro Triple Mode Software - Mac
Download the FEKER IK75 Pro Triple Mode Software - Win
General

Brand: FEKER

Model: IK75 Pro Triple Mode Version

Type: 75% DIY Keyboard Kit

Specification

Keys Number: 82

Backlight: RGB

Layout: 75%

Mounting: Gasket

Case Material: PC

Plate Material: Steel

Battery: 8000mAh

Connectivity: USB-C, Bluetooth, 2.4 GHz

Switch Sockets: Hot-swappable Support 3pin/5pin Switch

Anti-ghosting: Full Key Anti-ghosting

System Support: Windows/MacOS/IOS/Android

Product Weight: 0.85kg

Package Weight: 1kg

FN Keys Combination

Ctrl+Alt+Q: Reset

FN+F1: My Computer

FN+F2: Desktop

FN+F3: Calculator

FN+F4: Player

FN+F5: Last Song

FN+F6: Next Song

FN+F7: Play Pause

FN+F8: Pause

FN+F9: Mute

FN+F10: Volume -

FN+F11: Volume +

FN+F12: E-mail

FN+`: Color Changing

FN+1: Bluetooth No.1

FN+2: Bluetooth No.2

FN+3: Bluetooth No.3

FN+4: 2.4G

FN+I: Print

FN+O: Scroll

FN+P: Pause

FN+Win: Win Lock

FN+Space: Turn on/off Backlight

FN+APP: Changing Decorative Light

F

N+↑: Brightness +
FN+↓: Brightness -
FN+←: Light speed -
FN+→: Light speed +
FN+Del: Switch Backlight Mode

Package Contents

1 x Keyboard Kit

1 x Type-C Cable

1 x Keycap Puller

1 x Manual

1 x Screw Kit

1 x Gasket
Setup Ideas From Customers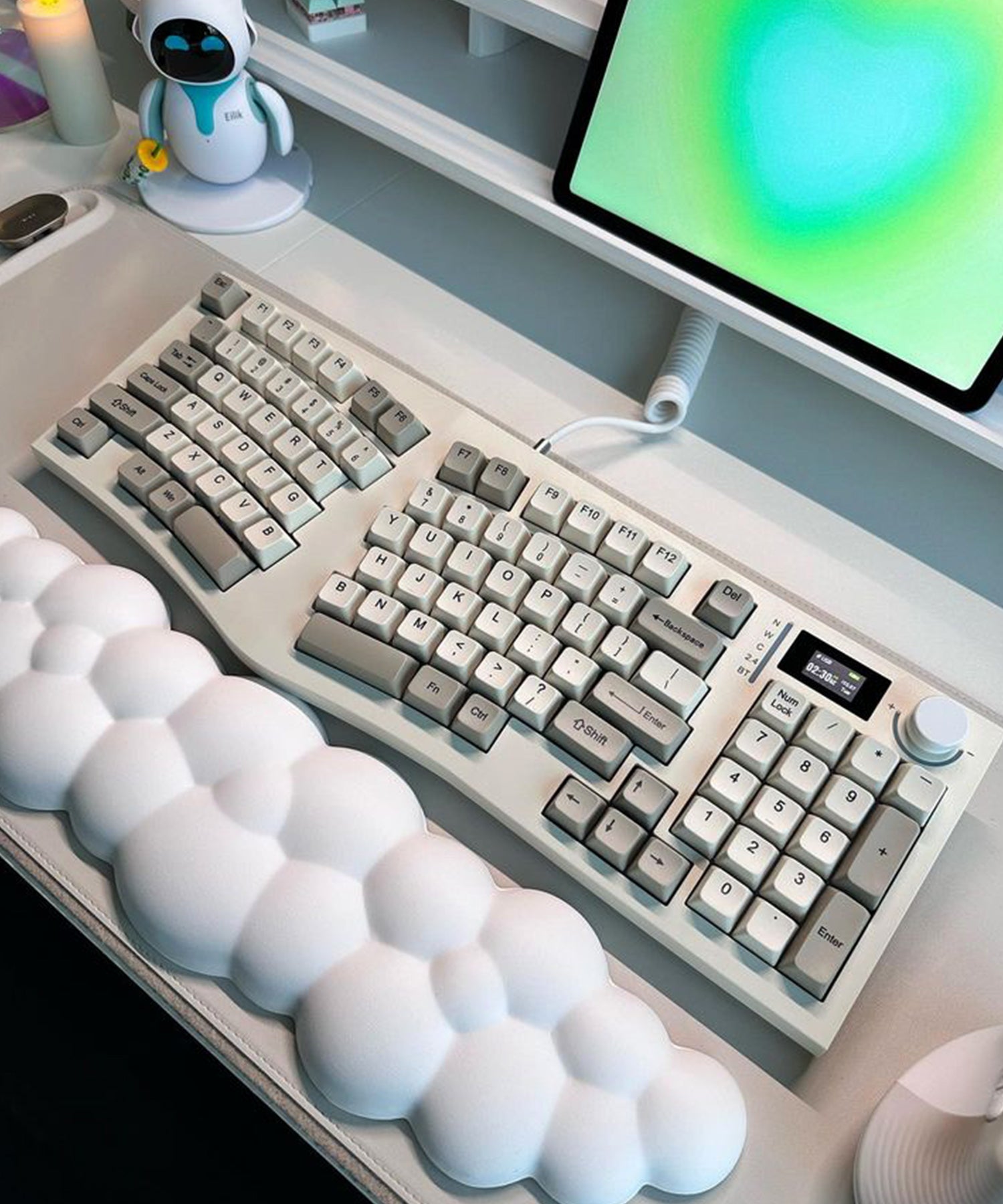 FEKER Alice98 Wireless Mechanical Keyboard With LED Screen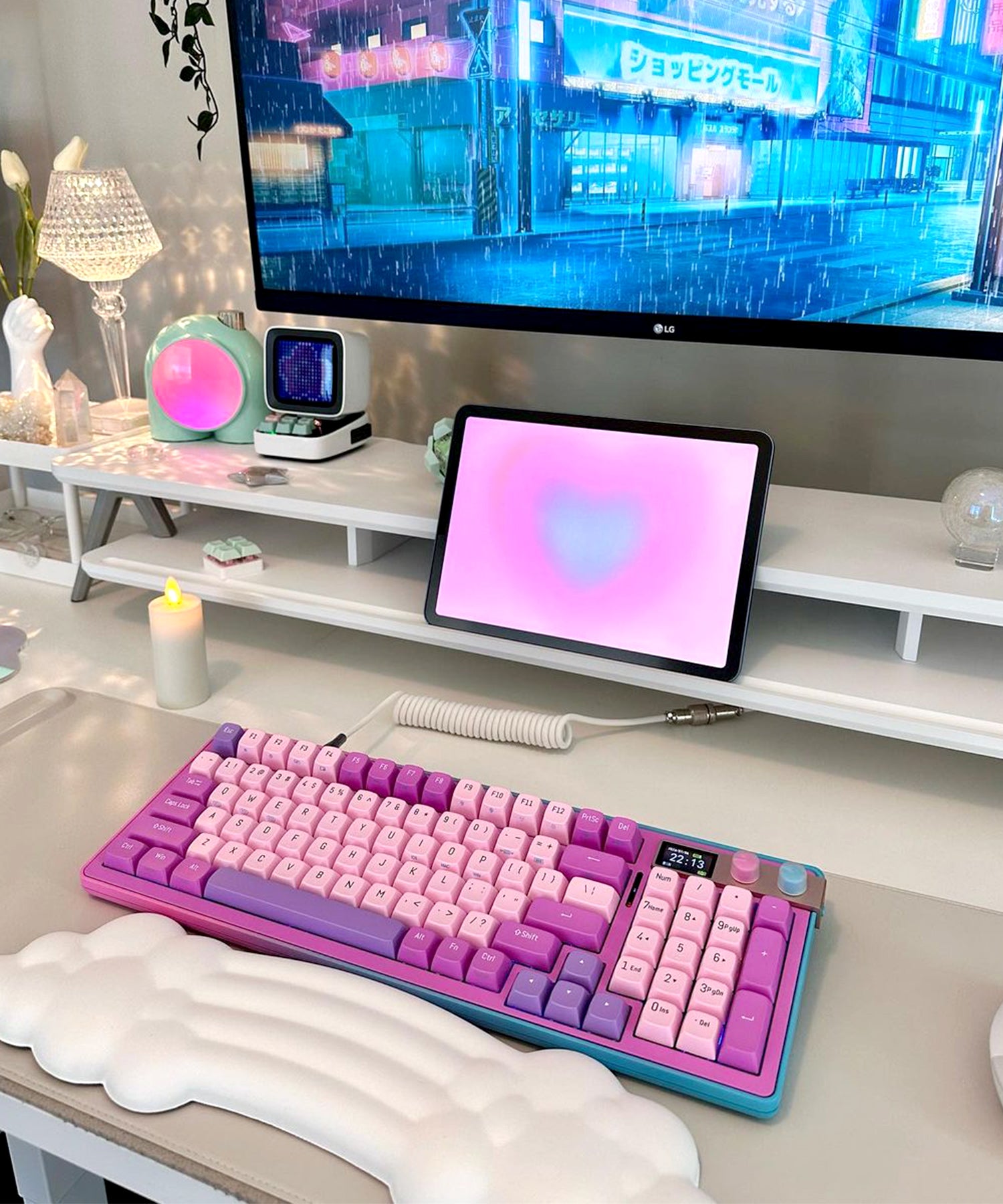 FOPATO H98 Love & Salvation Wireless Mechanical Keyboard With TFT Screen
FirstBlood B81 Crystal Transparent Wireless Mechanical Keyboard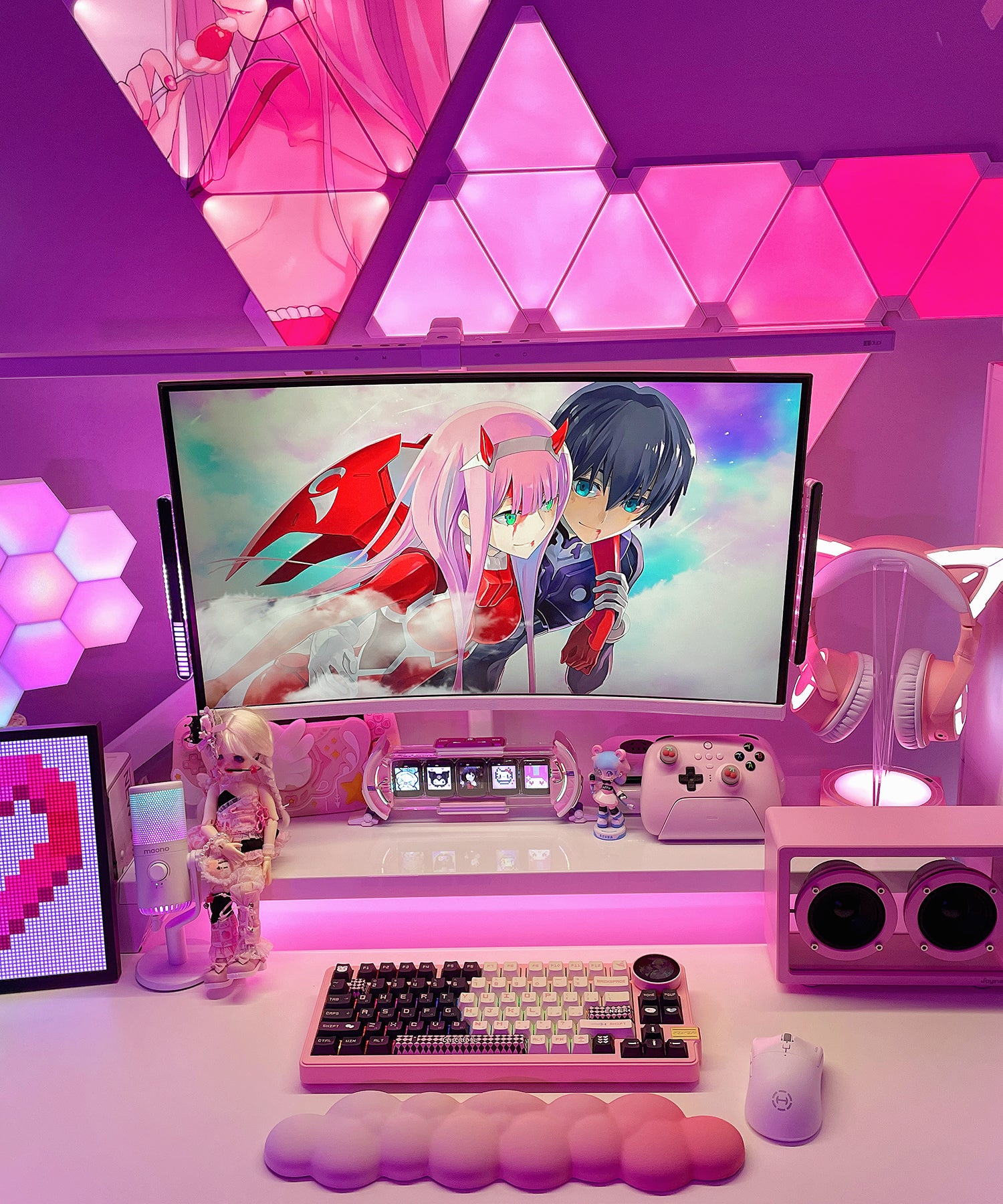 FEKER K75 Mechanical Keyboard with Multifunctional Knob Display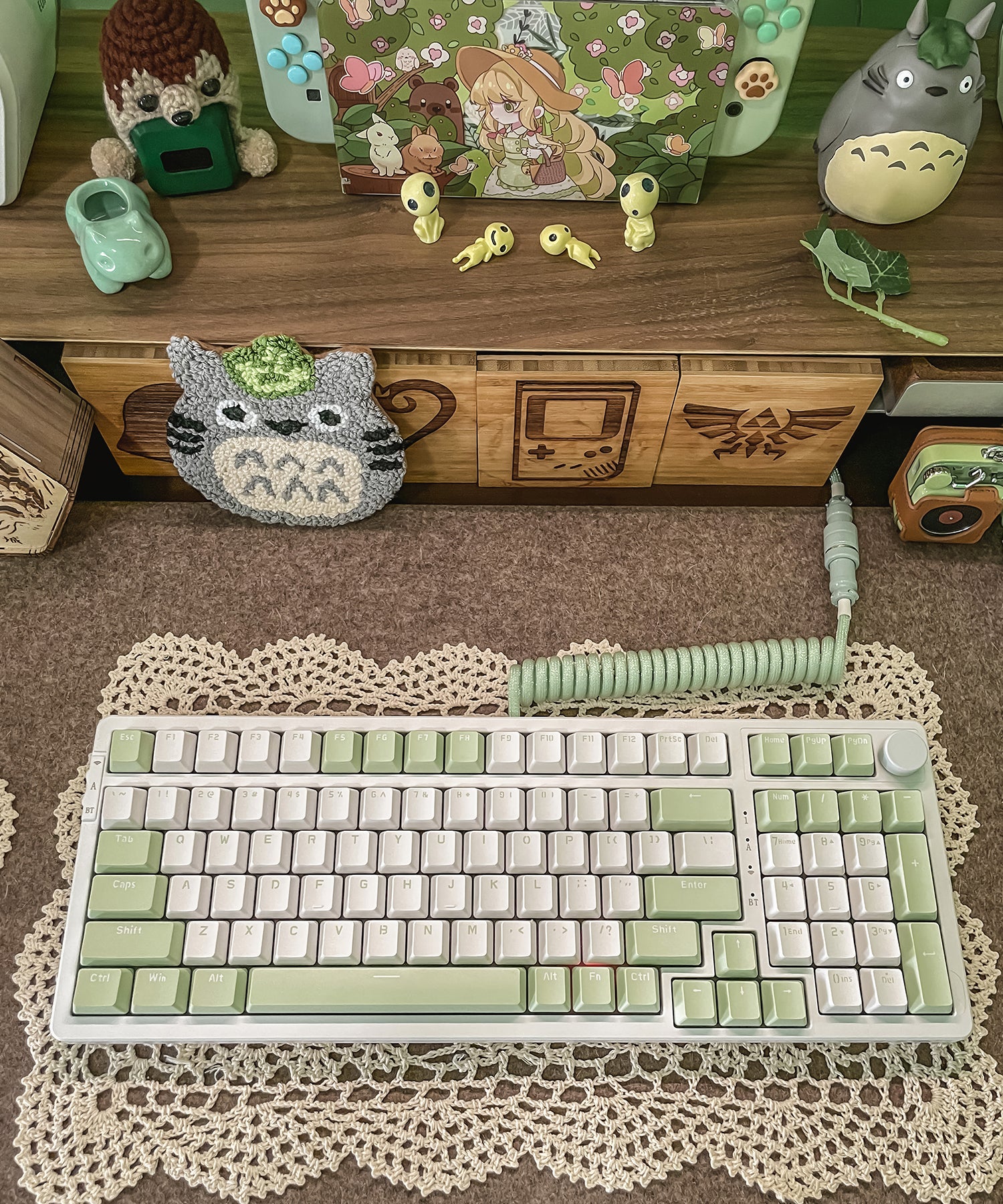 Ajazz AK992 Hot-swappable Mechanical Keyboard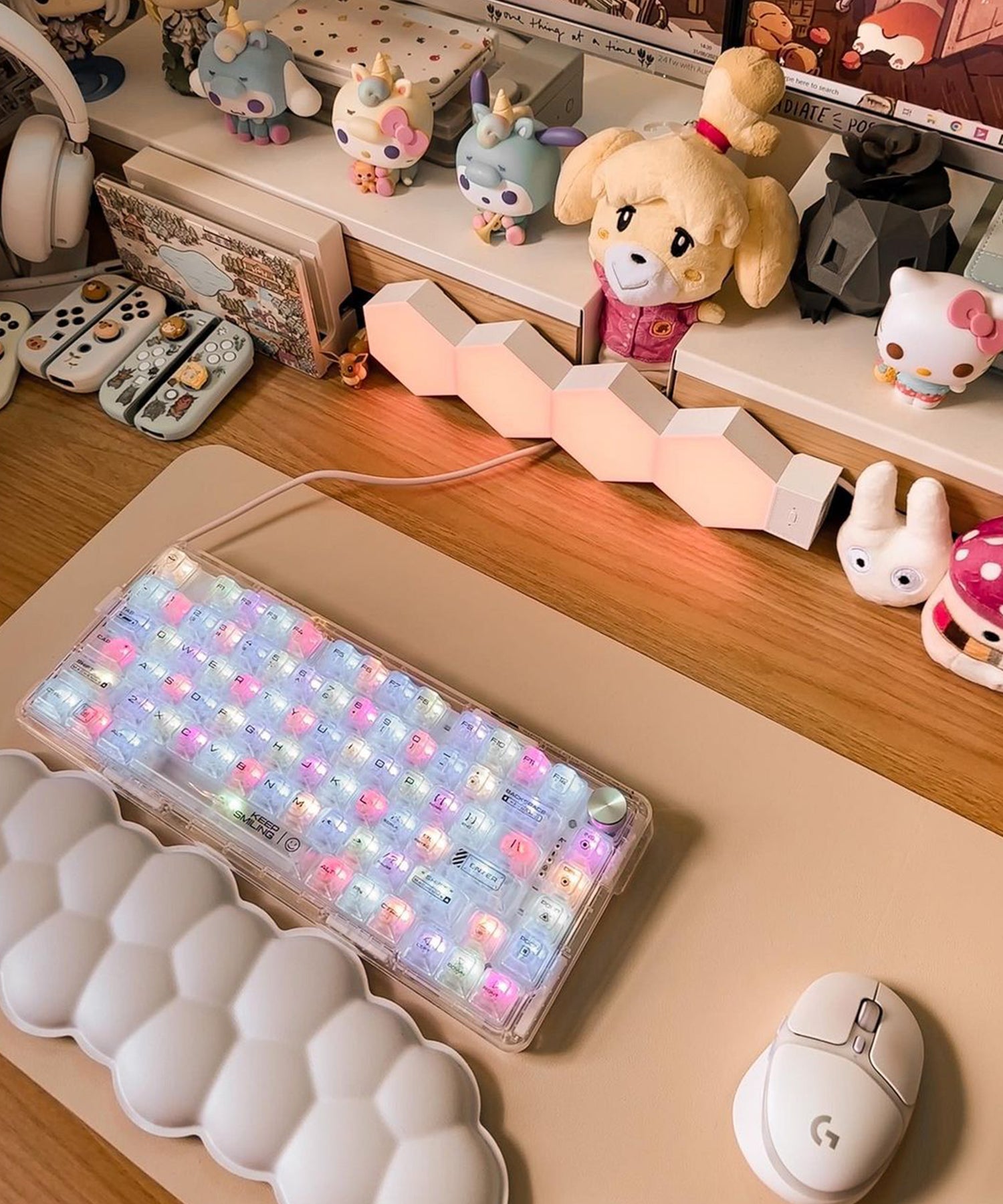 Machenike K500F-B81 RGB Clear Mechanical Keyboard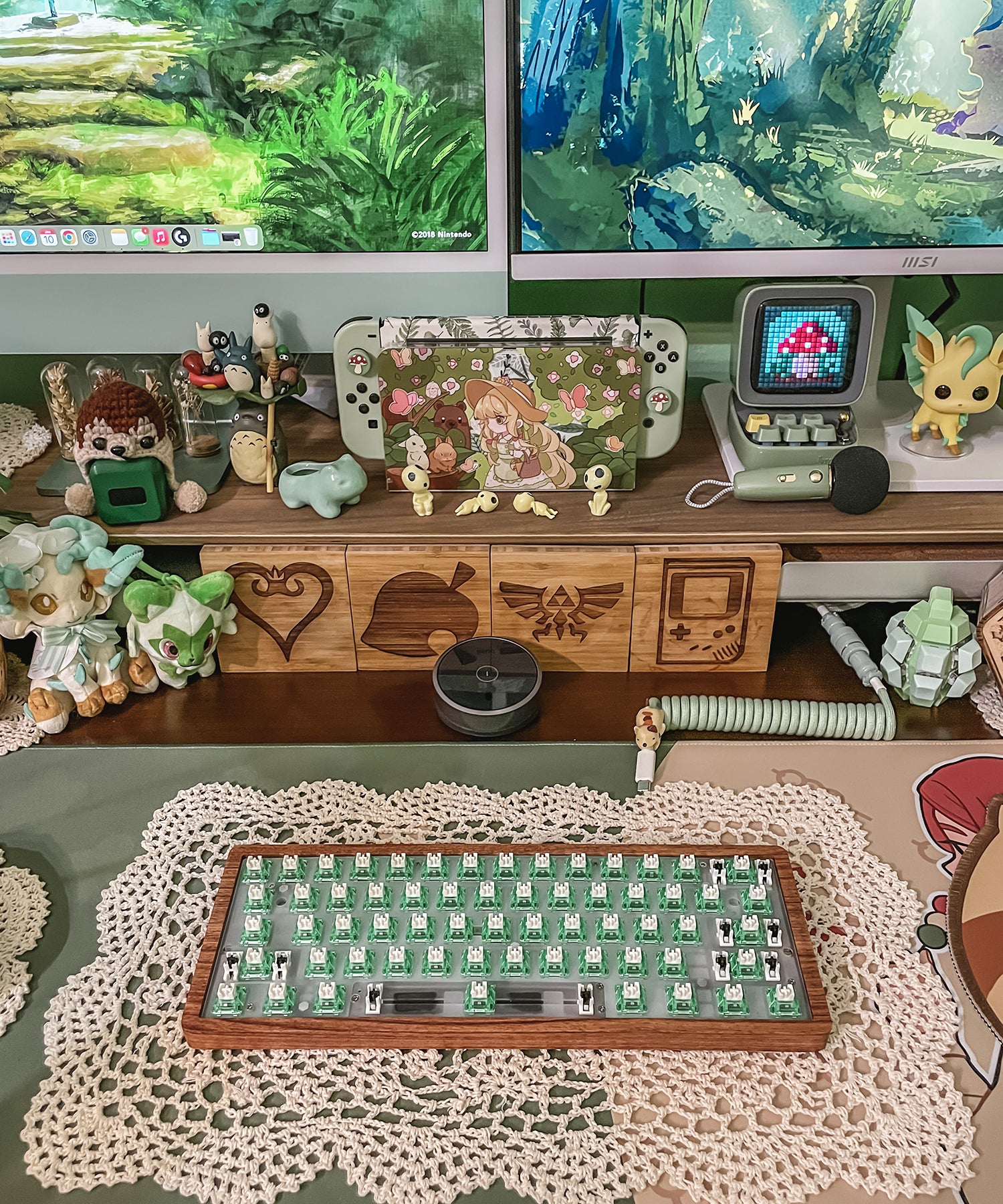 SKYLOONG GK61 Lite Gasket DIY Kit Wooden + Ajazz Diced Fruit Switch Set - Kiwi Switch