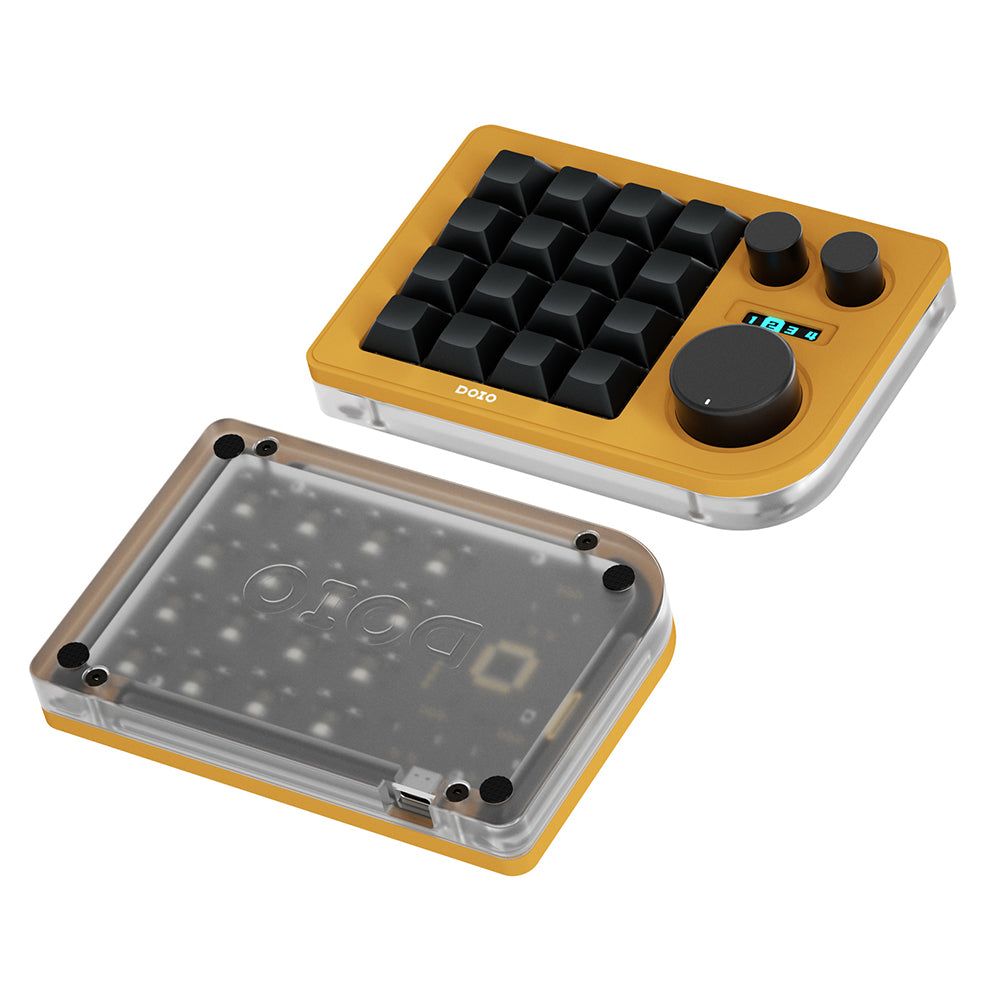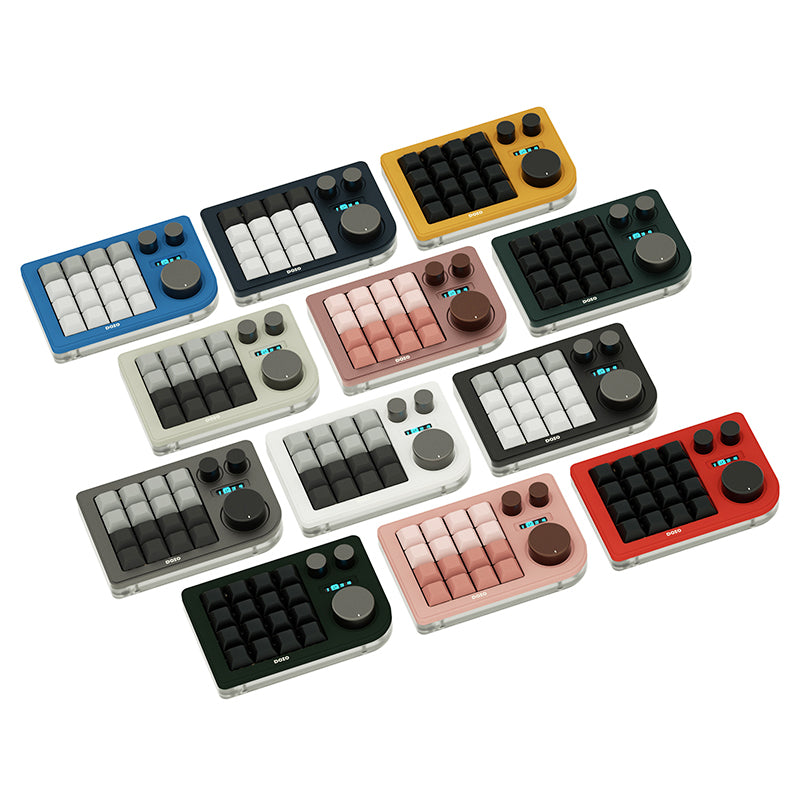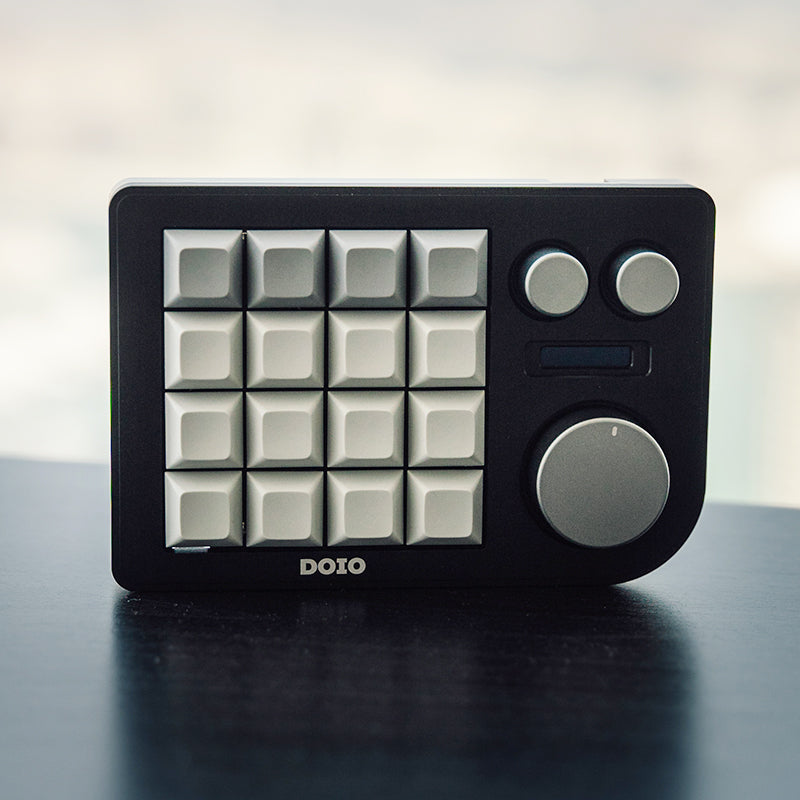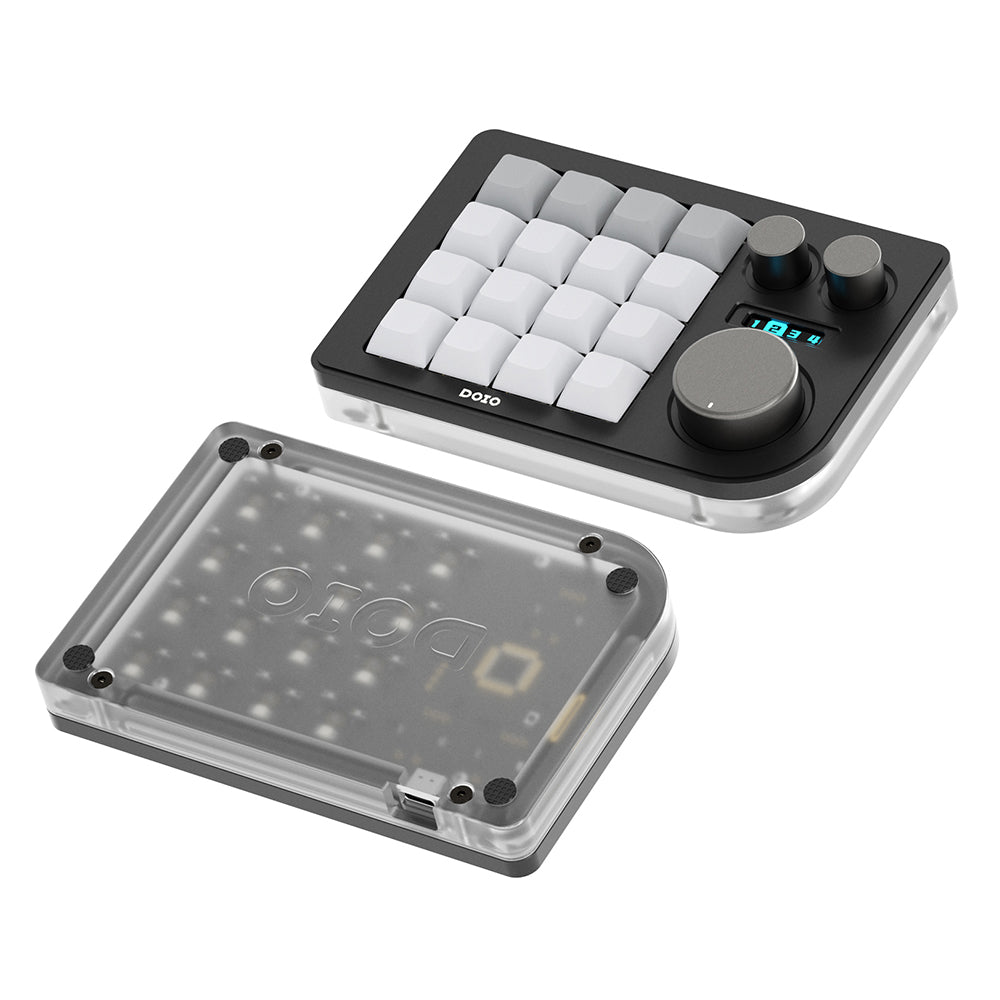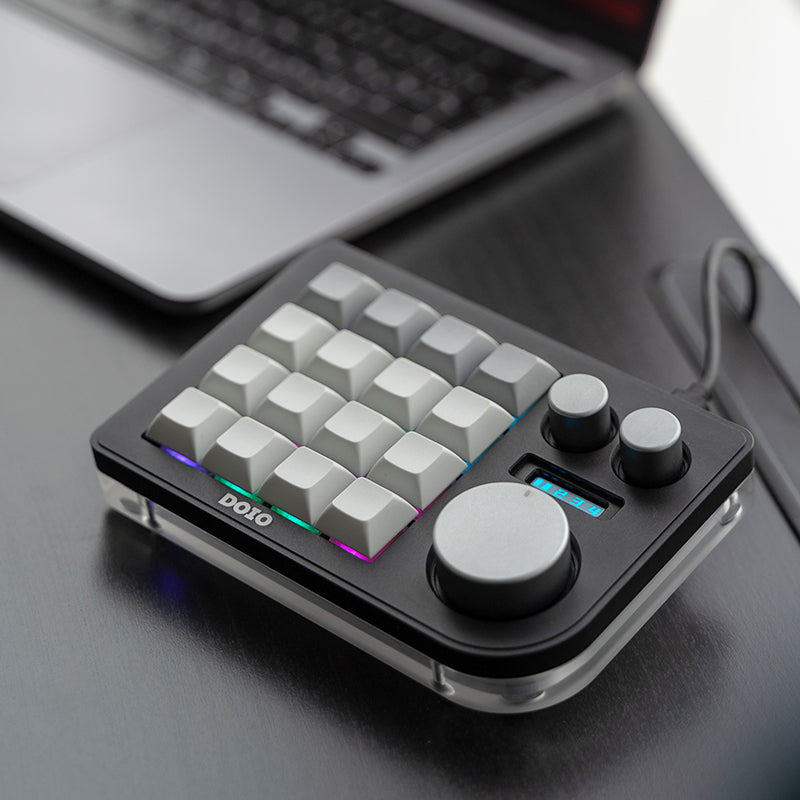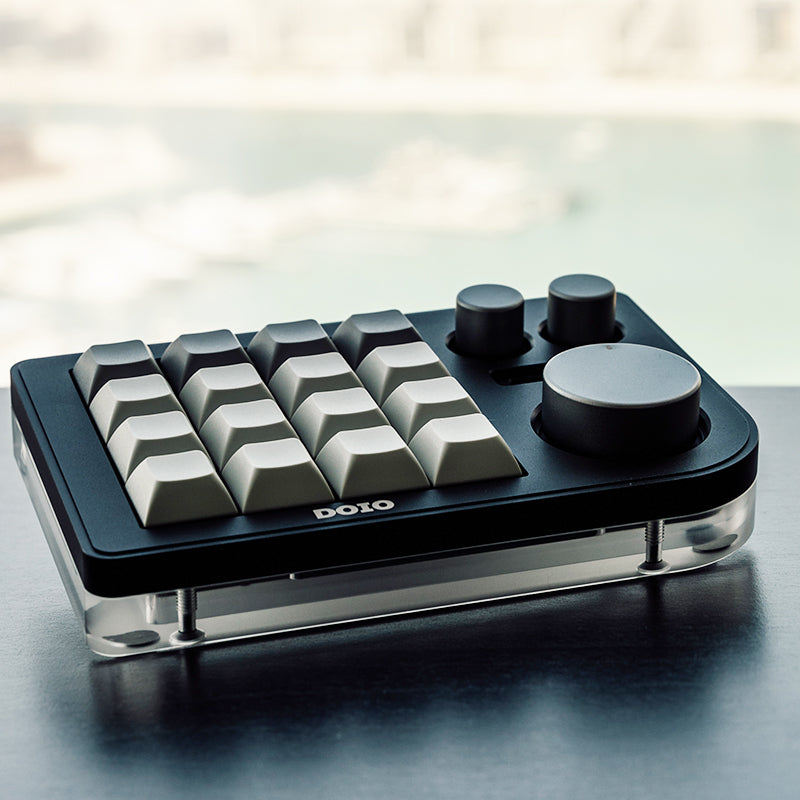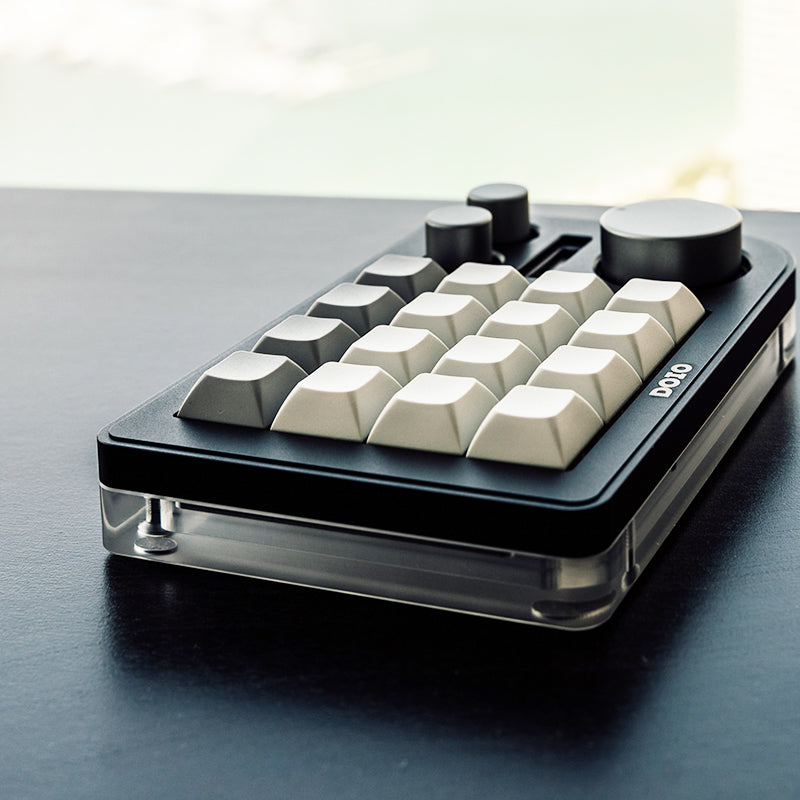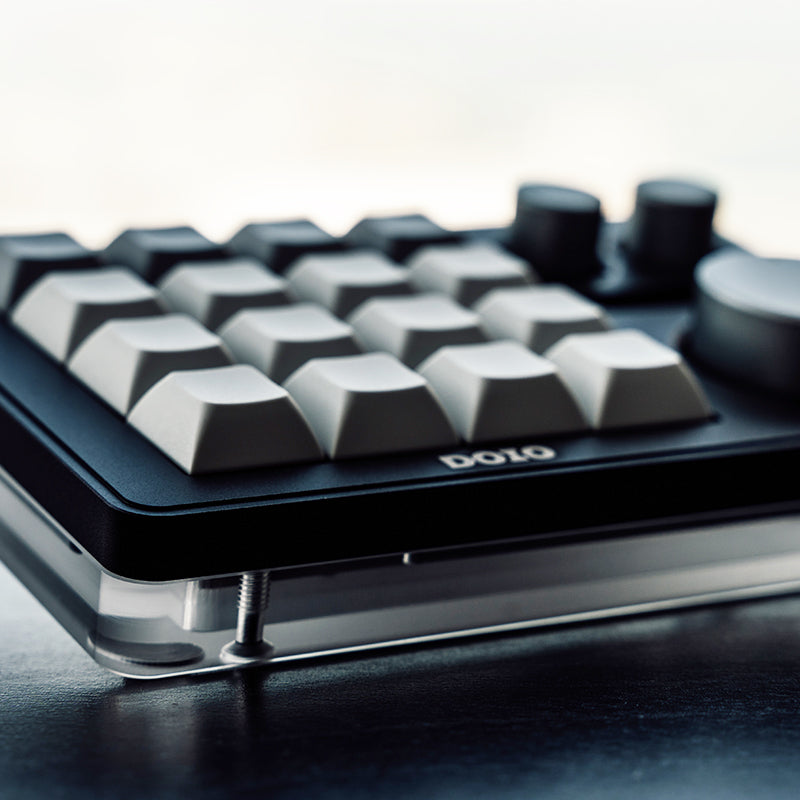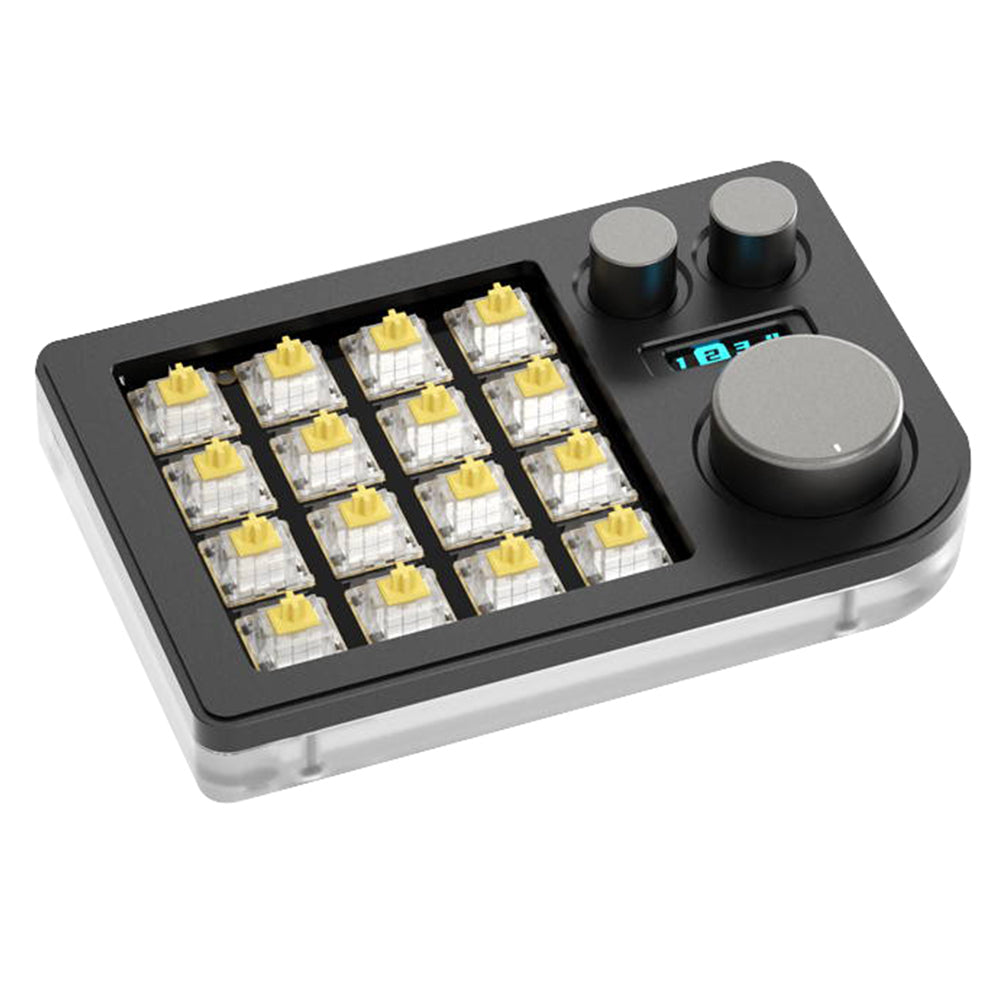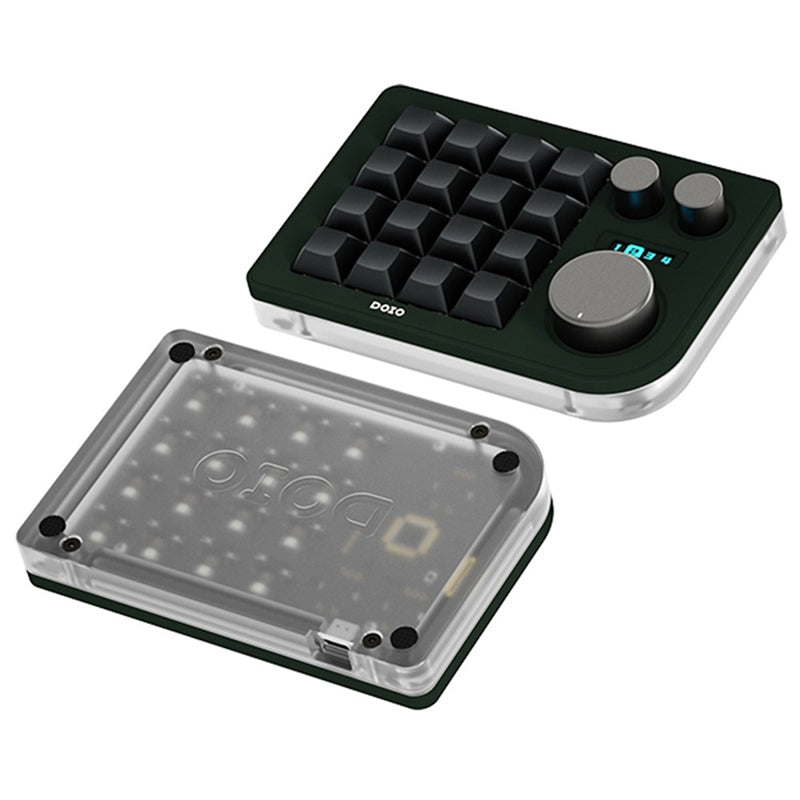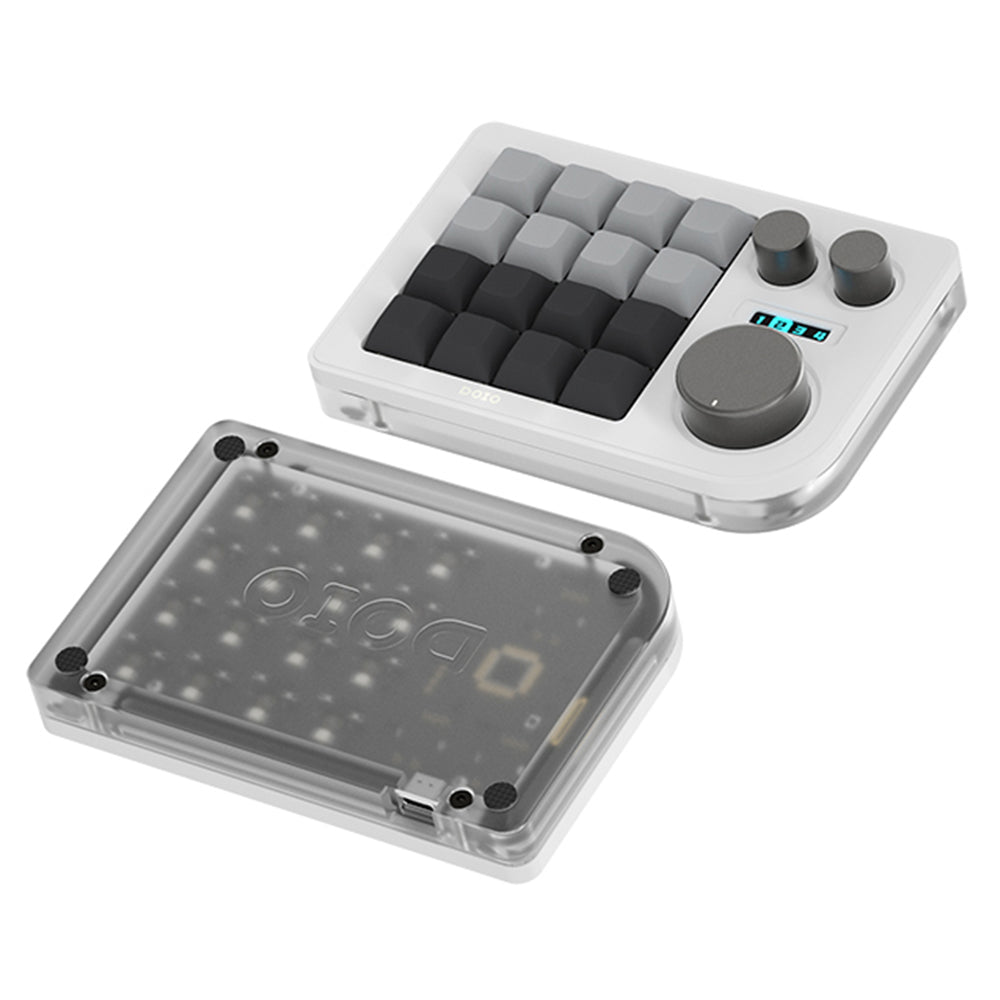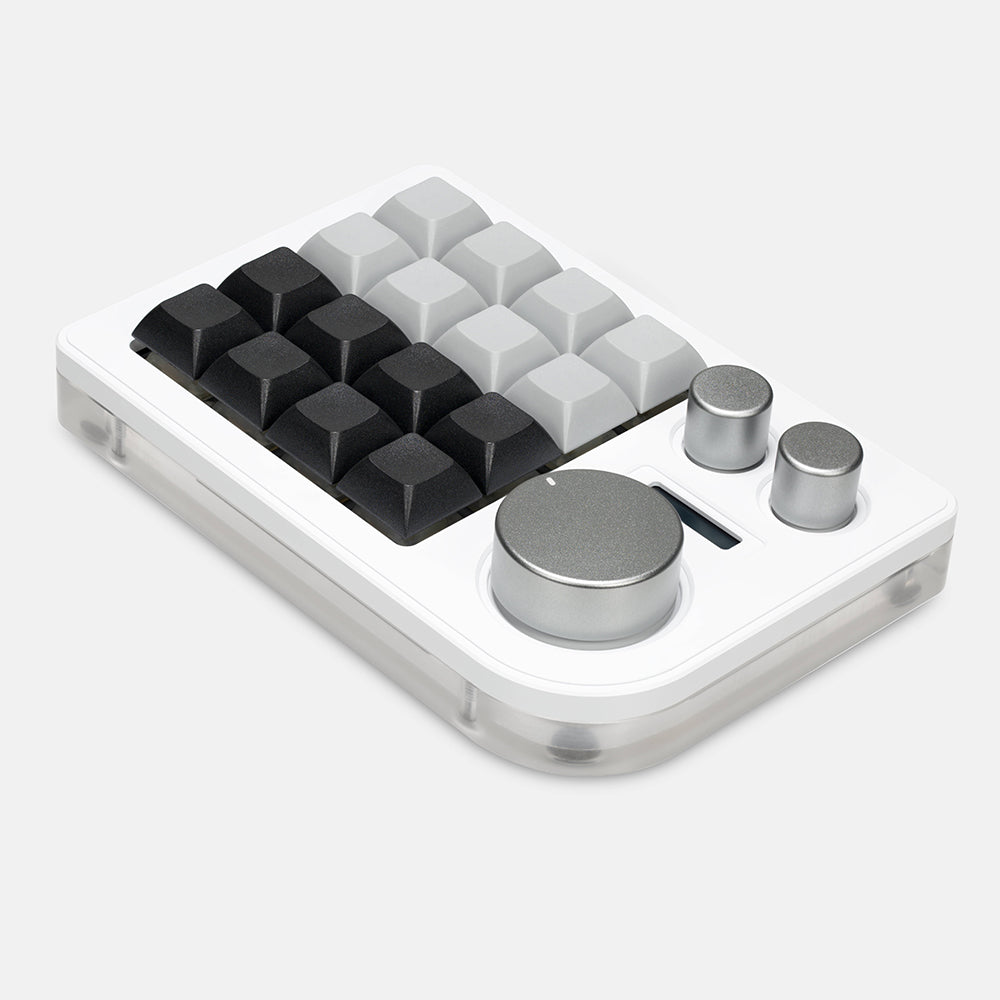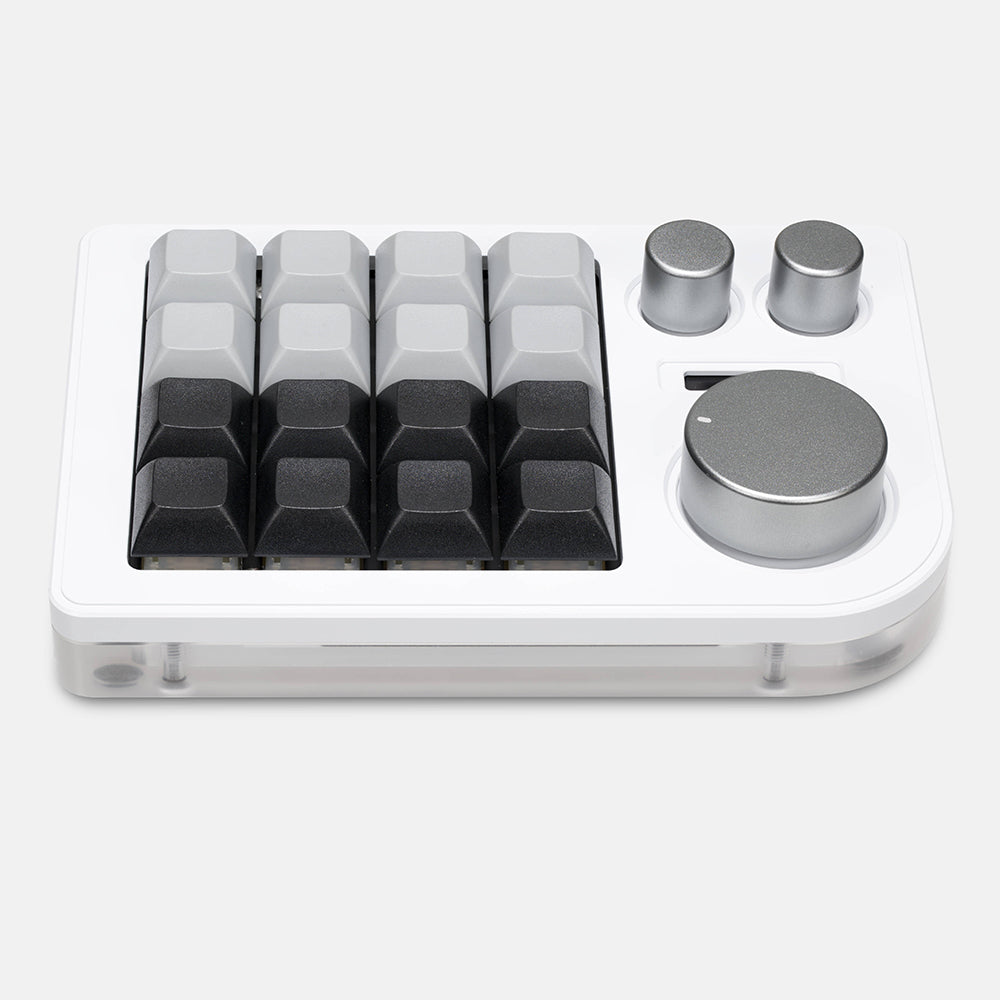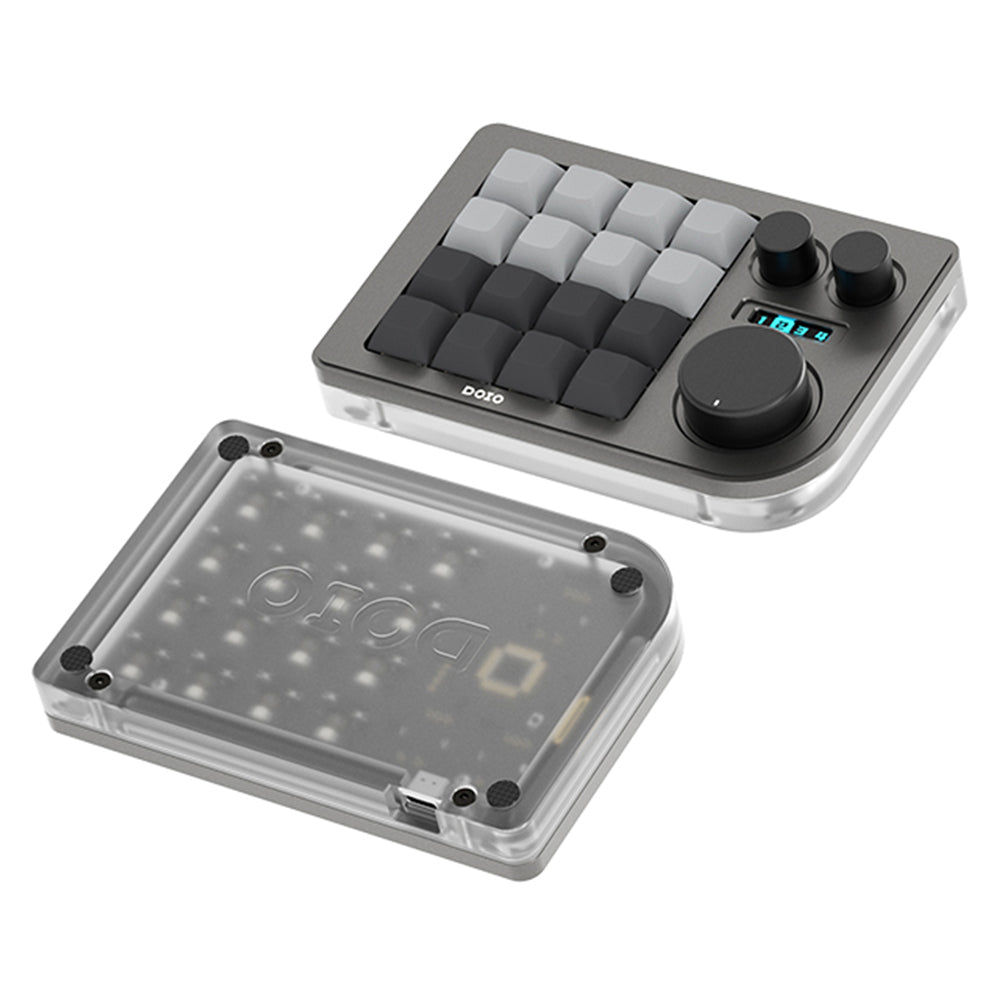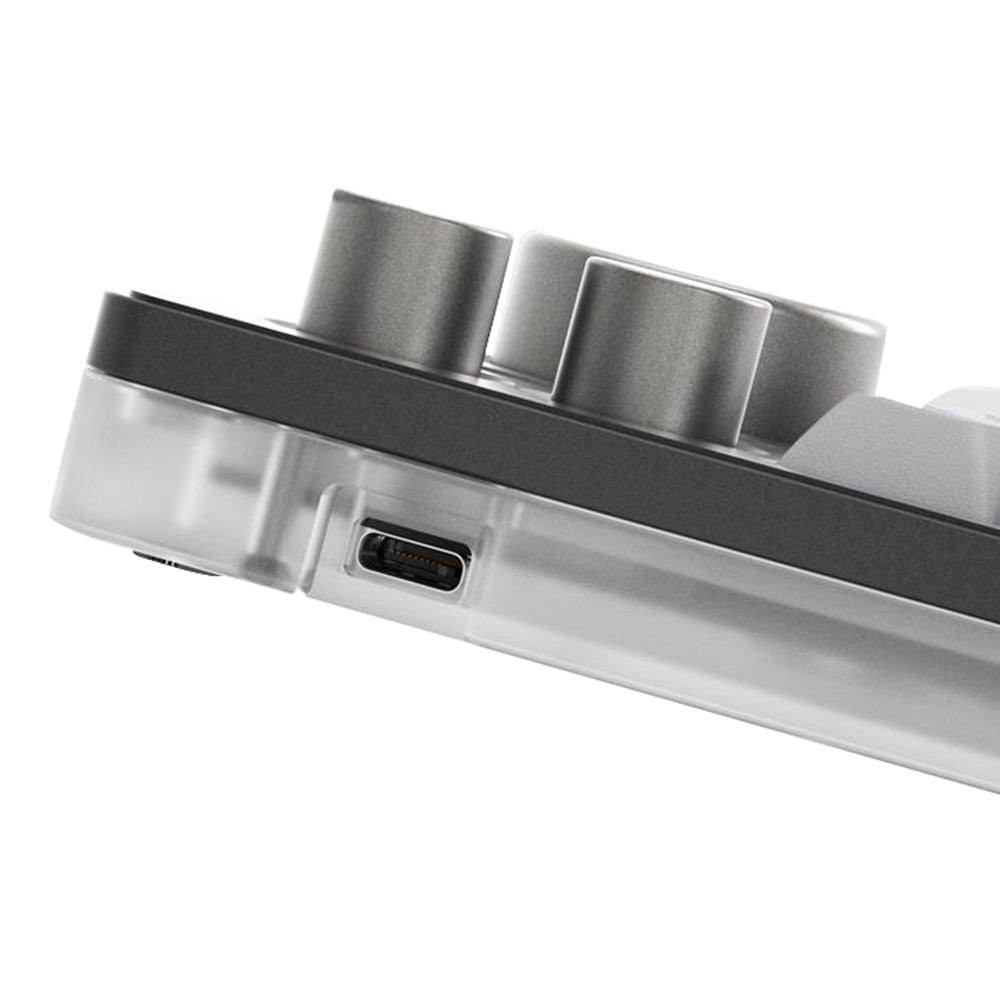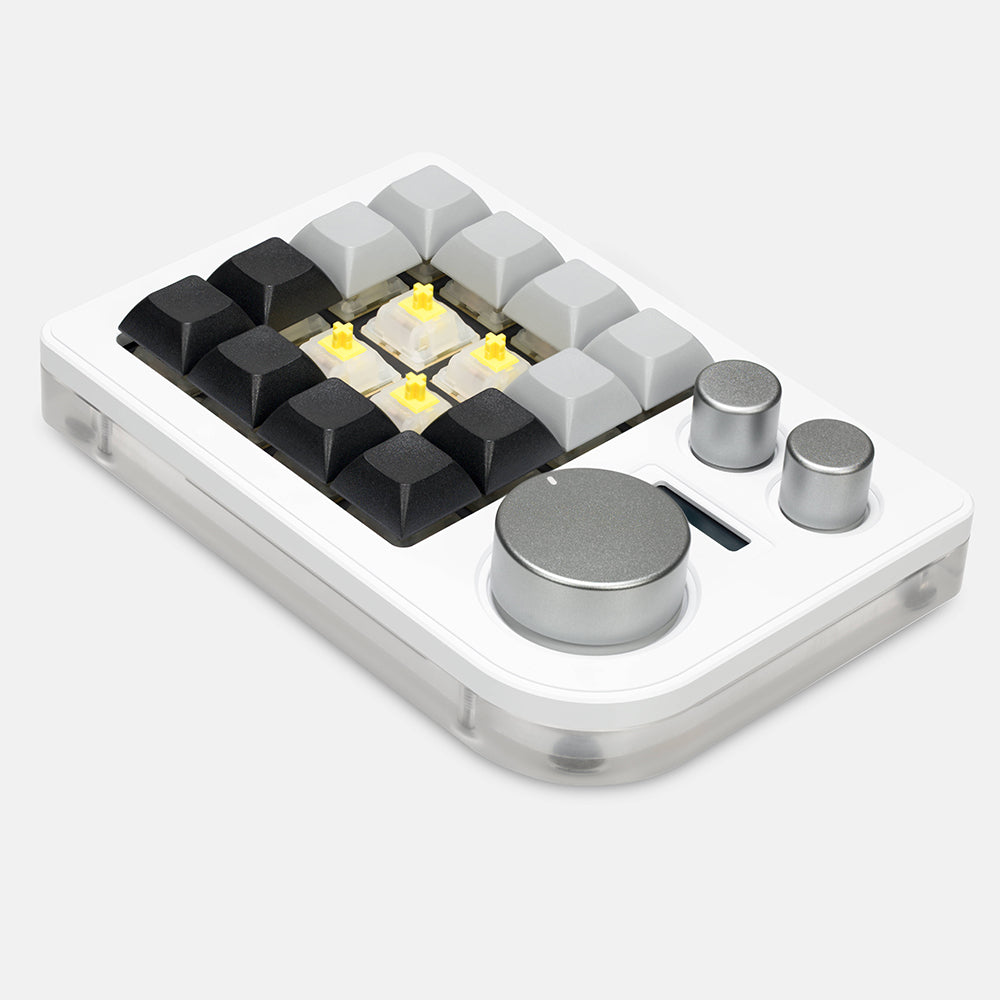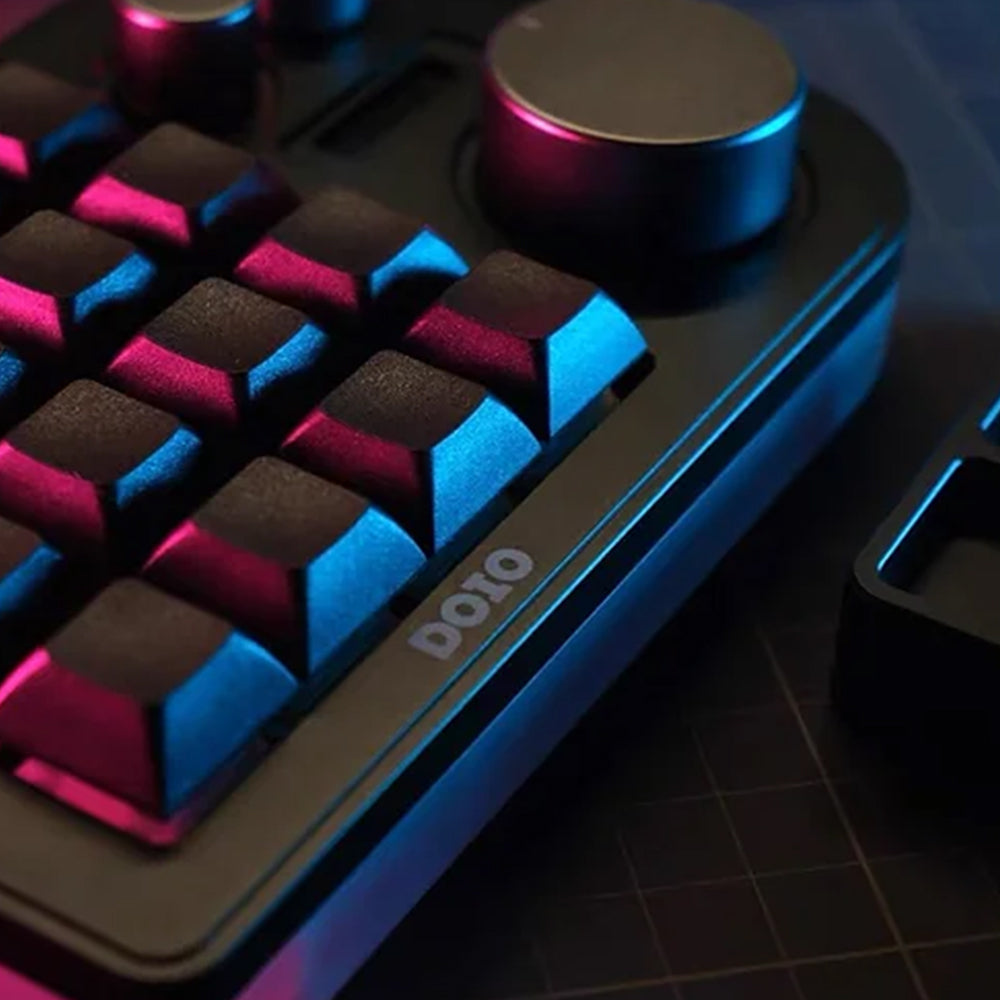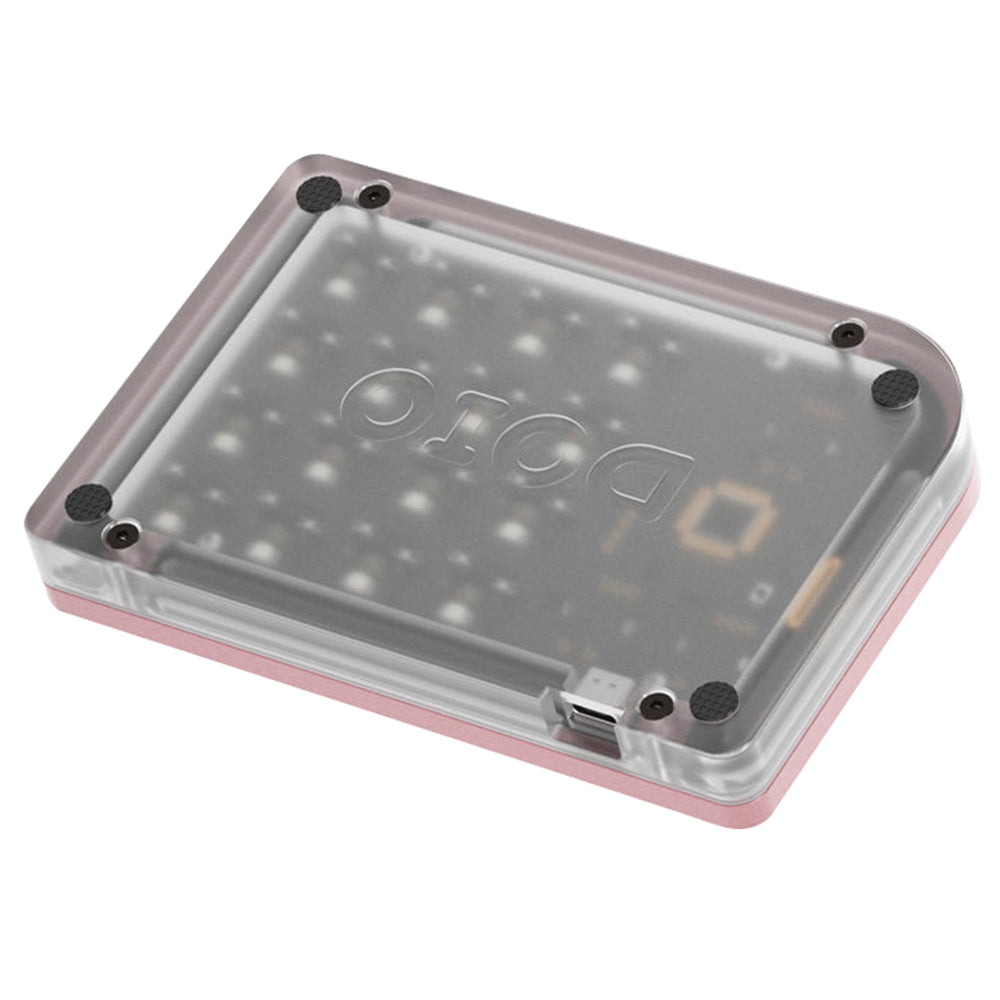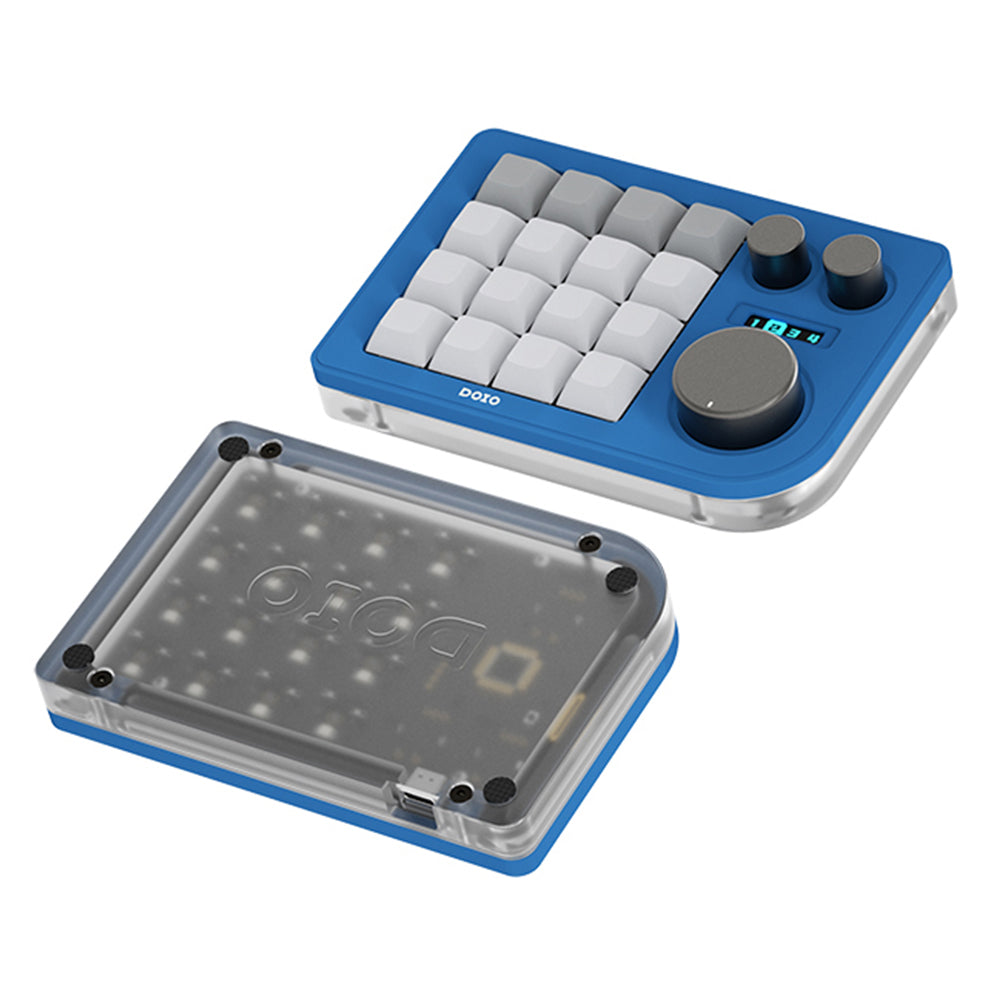 DOIO KB16-01 Macro Keyboard 16 Keys + 3 Knob Macro Pad
Switch Type:
Gateron G Yellow Pro Linear
Support VIA Programmable
All of this is VIA programmable with 4 distinct function layers so you can get extra specific about what signals you're sending.

3 Knob Macro Pad
A control deck with three dedicated knobs to triple your control. This little console adds an immense amount of customizable functionality to any keyboard setup with three dedicated, clickable knobs.

Aluminum & Acrylic Case with OLED Display
The form and design on this macro pad are also on point with a solid 6063 anodized aluminum build in multiple colors, RGB backlighting for some extra brilliance, and even a small on-board display to keep your layers straight.

Hot-swappable Sockets
There are also 16 traditional hot-swappable mechanical switch sockets for more classic macro functions, It is compatible with most 3-pin and 5-pin mechanical switches, such as Cherry, Gateron, Otemu, Kailh and other MX switches.
General

Brand: DOIO


Type: Macro Keyboard


Model: KB16-01

Specification

Keyboard Layout: 16 keys + 3 knobs

Programmable: VIA 

Functionality: 4 Layers of Functionality

Screen: OLED Screen

Keycaps Profile: XDA

Switches: Gateron G Yellow Pro (Linear, 50g)  

Material: 6063 Anodized Aluminum + Translucent Acrylic Base

Knobs Material: CNC Aluminum

PCB: Hot-swap 

Backlighting: RGB

Connectivity: USB-C

Support Systems: Windows/macOS

Weight & Size

Product Weight: 0.32kg


Package Weight: 0.49kg


Product Size(L x W x H): 14.2x9.5x3cm

Package Contents

1 x keyboard


1 x Type-C Cable 


1 x 2 in 1 Switch/Keycaps Puller
Macro pad
Functions exactly as expected. Changing buttons can be challenging with the via web app, better to use the vial download. Overall very happy
DOIO KB16-01 Macro Keyboard 16 Keys + 3 Knob Macro Pad
Great Macropad
Does everything I need it to do! The provided Via application works for customizing.
Hardware beautiful, however only 4 stars because of terrible VIA software!!!
Well its very simple to articulate in one word… software… if you are relying on the VIA software to reliably give you a mechanism for updating your DOIO in a simple, clear and repeatable way, then forget it. (FYI the software has nothing to do with DOIO). So, someone PLEASE make a software tool that is better than the VIA piece of crap. Oh wait, I think I will might as well pay someone on FIVER to code it. Wait for an update…. I will be back.
Oh by the way, the hardware product is beautiful. And here is my honest review of the hardware (not the software).
Introducing the DOIO KB16-01 Macro Keyboard, where power and convenience meet in a harmonious union of keys and knobs! This little beast is here to revolutionize the way you navigate through the digital wilderness with style and efficiency.
With 16 programmable keys at your command, you'll unleash a symphony of shortcuts that'll leave your competition scrambling for their Ctrl+Z buttons. Say goodbye to tedious mouse-clicking marathons and embrace the sweet simplicity of one-press macros. From complex coding sequences to quick-fire gaming moves, these keys will transform you into a digital maestro, effortlessly conducting your digital orchestra.
But wait, there's more! We've also thrown in 3 glorious knobs to give you tactile control like never before. Adjust audio levels, tweak video effects, or fine-tune your virtual spaceship's engine — the choice is yours. The DOIO KB16-01 Macro Keyboard understands that sometimes you need to twist and turn to find that perfect sweet spot. It's like having a secret knob-flipping handshake with your software, and it feels oh-so-good.
Crafted with precision and finesse, this sleek and compact keyboard is the ultimate sidekick for creative professionals, gamers, and anyone who craves efficiency. It's designed to fit seamlessly into your setup, occupying just the right amount of real estate without crowding your workspace. Plus, with its stunning LED backlighting, the KB16-01 adds a touch of futuristic flair to your environment, because let's face it, your desk could use an upgrade.
Ed: Did not want to write this, but well here we go.. [So, here is where I would love to report how "Easy" setting up the DOIO is, but it is most definitely NOT. Shame on the developers of VIA, you need to up your game and build a better config tool. Please rebuild it from scratch with a modern interface, looks like something from the 90s. Arghh!!]
So, if you're ready to take control of your digital realm with unparalleled efficiency and style, the DOIO KB16-01 Macro Keyboard is your knight in shining keys. Embrace the power of macros, harness the magic of knobs, and let your fingertips dance across this remarkable piece of hardware. Order yours today and become the maestro of your digital symphony!
Glad to receive your review, it's helpful to us, and we will pass your questions back to the developers. welcome next time :)
Setup Ideas From Customers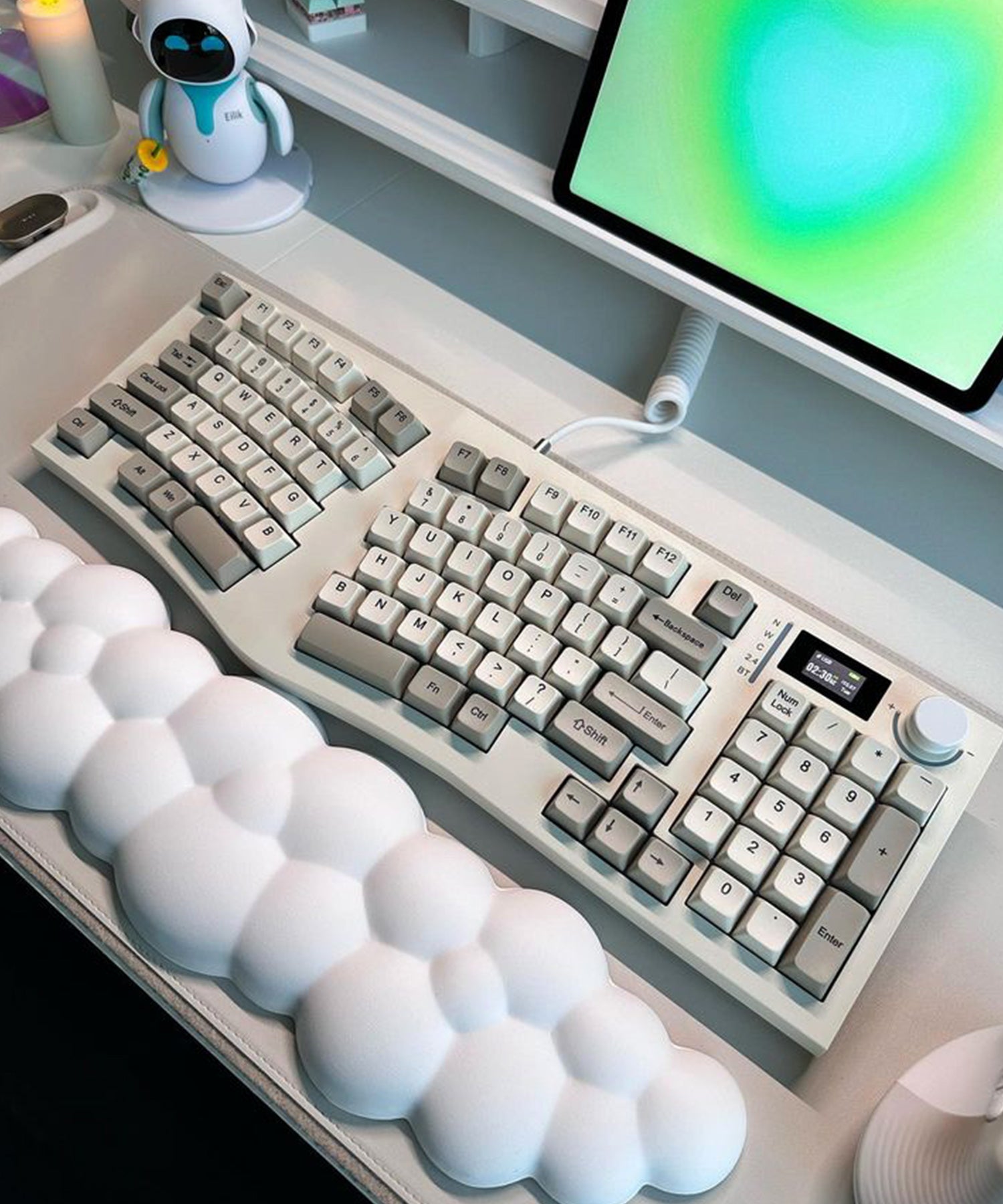 FEKER Alice98 Wireless Mechanical Keyboard With LED Screen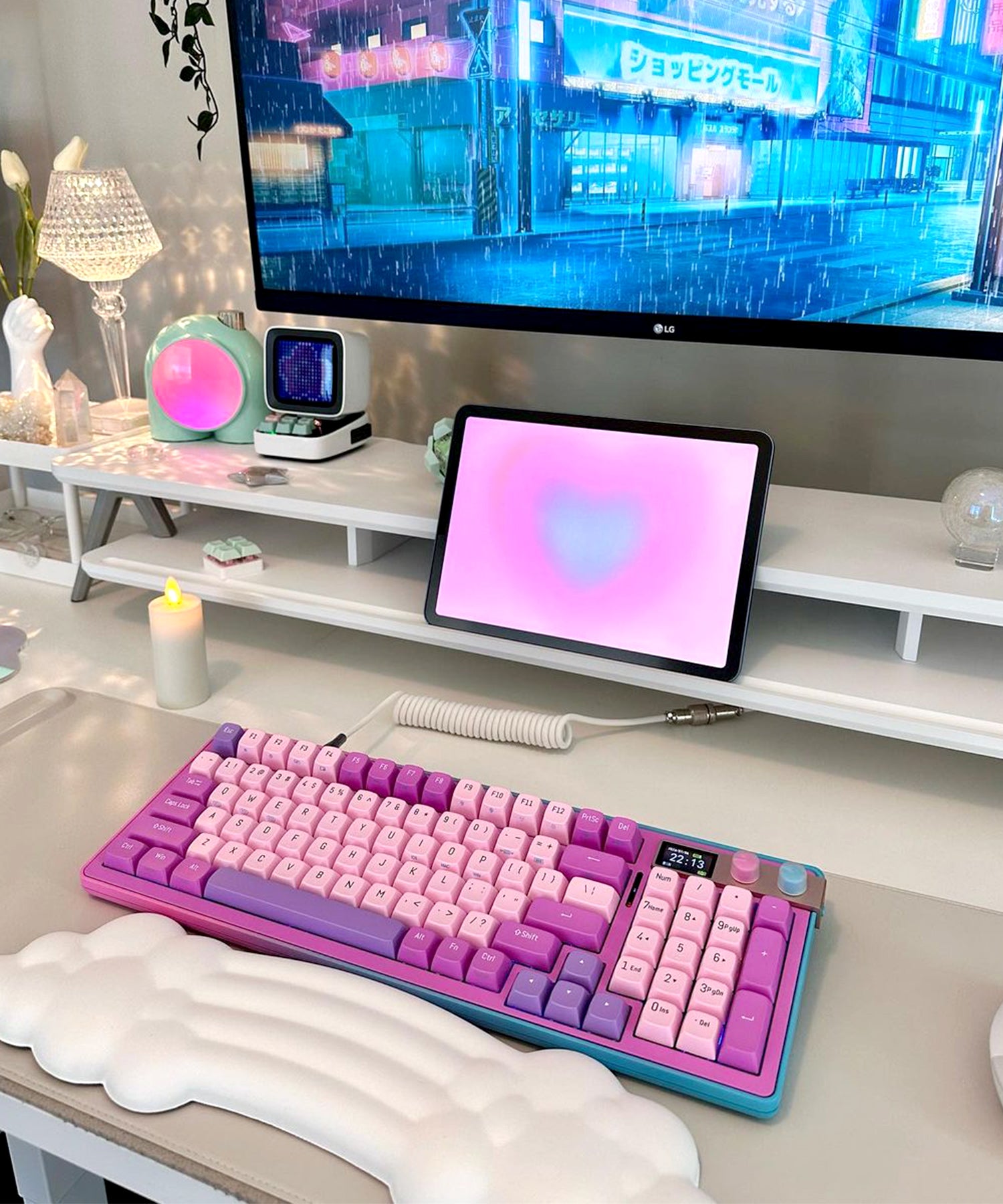 FOPATO H98 Love & Salvation Wireless Mechanical Keyboard With TFT Screen
FirstBlood B81 Crystal Transparent Wireless Mechanical Keyboard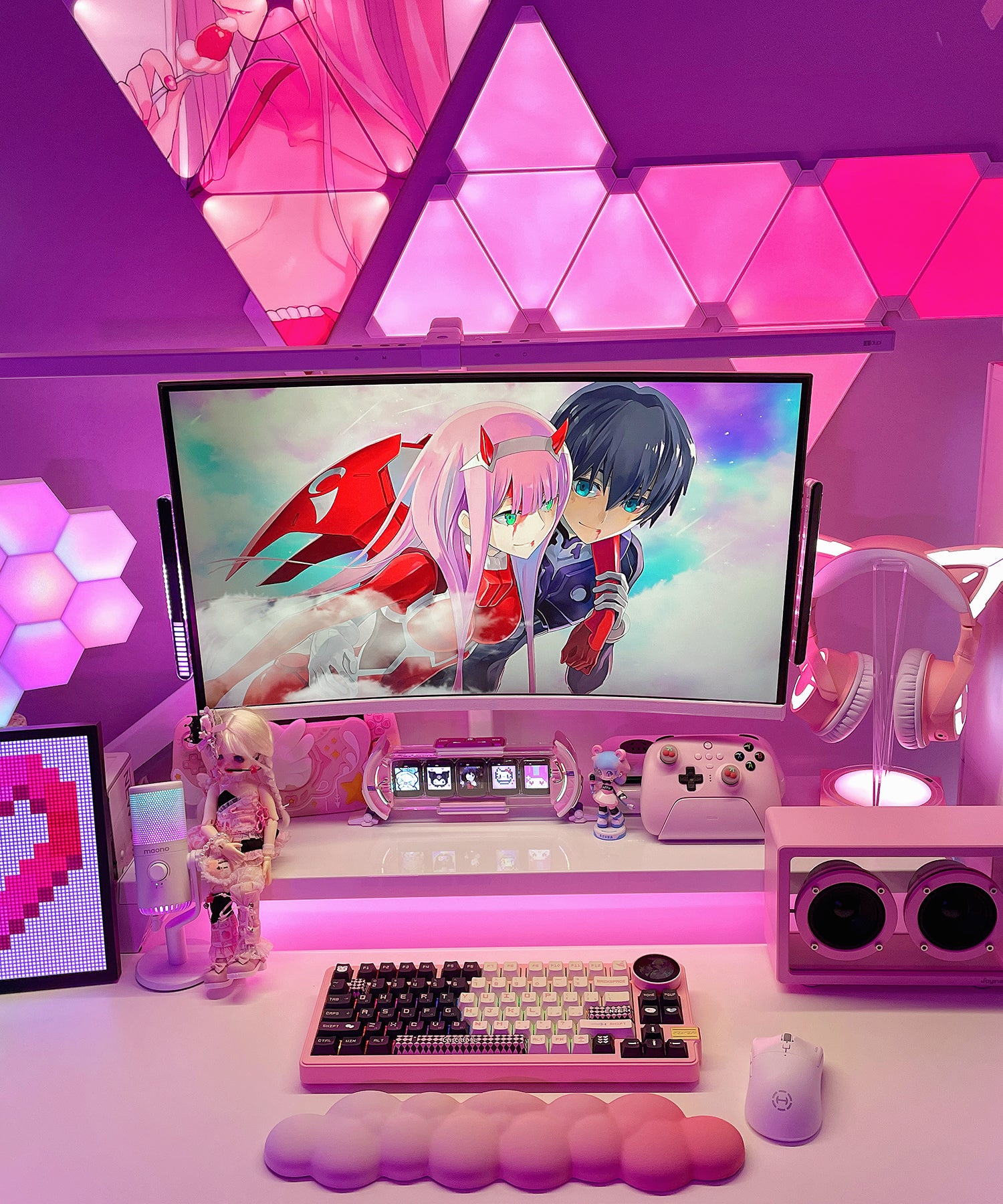 FEKER K75 Mechanical Keyboard with Multifunctional Knob Display