CoolKiller CK98 3-Mode Transparent Mechanical Keyboard
Package:
With A Large Aluminum Case
Full-key hot-swappable PCB base and Gasket Mounted design, stable, firm and durable, free to decide the switch feel, free to replace the switch
FN + 1/2/3 to Bluetooth Connection Mode
FN + 4 to 2.4G Dongle Mode Connection
FN + 5 to Wired Connection Mode
FN + INS to switch lighting effects
FN + DEL to switch monochrome clors
FN + PGUP to turn off light

TFT Display
The CK98 keyboards feature a colorful TFT display. It shows various functions and settings including Cool patterns, fun expressions, Customizes patterns, etc.

South-Facing LED RGB Backlight
CK98 features south-facing LED RGB backlights with varied RGB light effects.

RGB Lighting Effect
There are varied lighting effect modes, and there is also music rhythm, with RGB driver, change the lighting effect rhythm with the audio conversion of the game/music, and can customize the color adjustment

Three-layer Sound-absorbing Cotton
Sound-absorbing and shock-absorbing: Poron foam Switch Pad, sound-absorbing Silicone pad is added in front of the PCB and positioning plate and Silicone pad bottom cotton to reduce the noise generated when the switch is knocked, and ensure a purer sound

Two-layer Double Shot Dye-subbed PBT keycaps
the upper layer of handwriting is clear and bright and does not fade, and is wear-resistant, oil-proof and sweat-proof, Next layer is transparently showing a cool backlight

CoolKiller Custom Switches
The switches are pre-lubed to increase the smooth sense. The linear switches are perfect on the keyboard to be easily pressed and shine through.

Spring antenna plug, USB-A interface, and Type-c interface are gold-plated, durable and anti-corrosion
Download the Coolkiller Driver - Win
Download the Coolkiller Driver - Mac
How to Change TFT Screen Content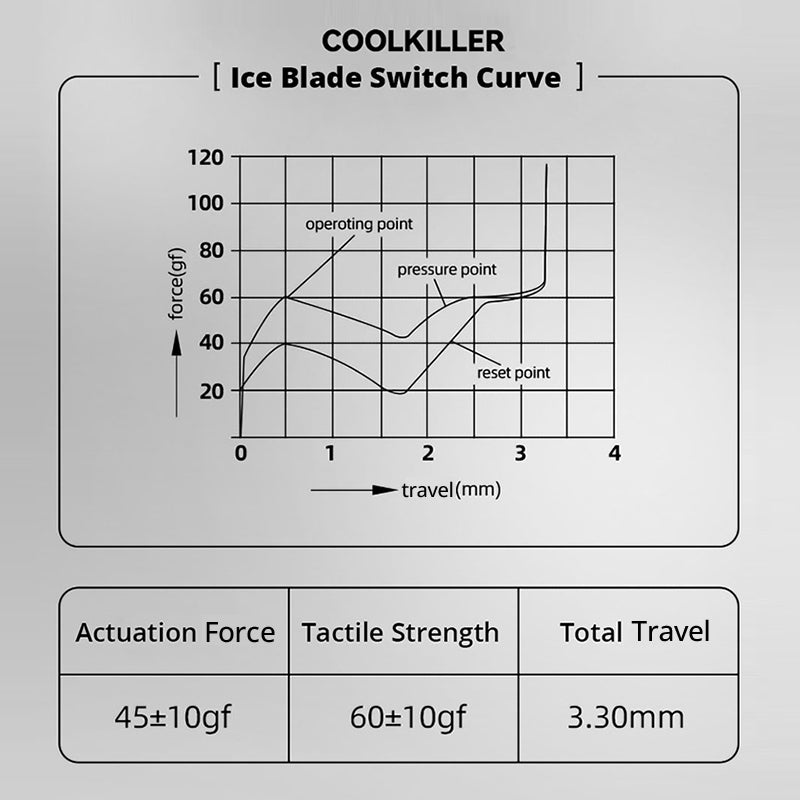 General

Brand: Coolkiller


Type: Mechanical Keyboard


Model: CK98

Specification

Layout: 96% / 97 Keys

Backlight Color: RGB

LED: South-facing

Battery Capacity: 3750mAh

Anti-ghosting: Full Keys Support

Keycaps Material: Transparency PC Keycap

Switch Socket: Hot Swappable 3/5 Pins Switch

Switch: Ice Blade Tactile Switch


Operating Force: 45gf


Connection: Bluetooth 5.1/ Wireless 2.4 GHz/ Wired Type-C

Support Systems: Android/IOS/Mac/WindowsXP/Vista/Win7/Win8/Win10/Win 11

Weight & Size

Product Weight: 1.3kg


Package Weight: 2.1kg


Product Size(L x W x H): 390*144*45mm

Package Contents

1 x CK98 Keyboard


1 x Switch/Keycap Puller

1 x Aviation Plug Spring Cable 

1 x Aluminum Frame Keyboard Ammunition Case

1 x 2.4G Receiver 

1 x Dust Cover

1 x User Manual
Love it!
I have been looking for a fully transparent keyboard and this one is perfect!
Great keyboard, great service. Trusted merchant.
I love this RGB keyboard, and even more so for its small display. It's better and more fun than any keyboard. The user manual does not contain any operation about the TFT display. When I asked the staff, they quickly gave me a good answer and gave me a tutorial. When I finished asking the question, they also quickly publish article about the how to replace the TFT content, and informed me, which is great.
IT'S SO CLASSY!!!
This keyboard is 10 stars if I can rate it! There are too many good things to say about this amazing keyboard!!! I have a full review of this keyboard here: https://youtu.be/9Kj34j9xpbg hope this can help you to make the right decisions to make the purchase. And trust me, you won't regret!!!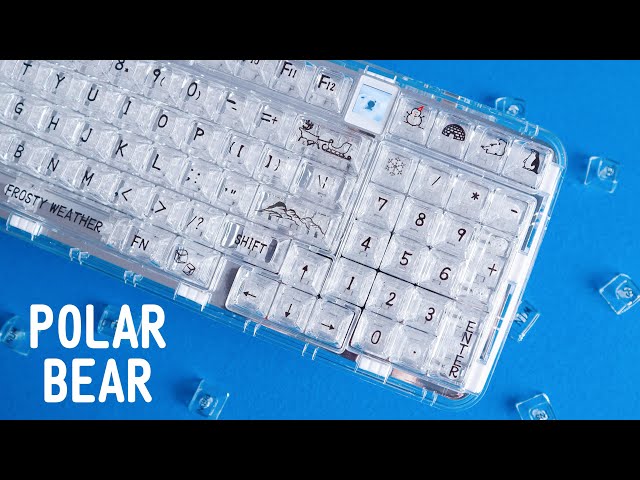 Like the reviews, it is worth buying!