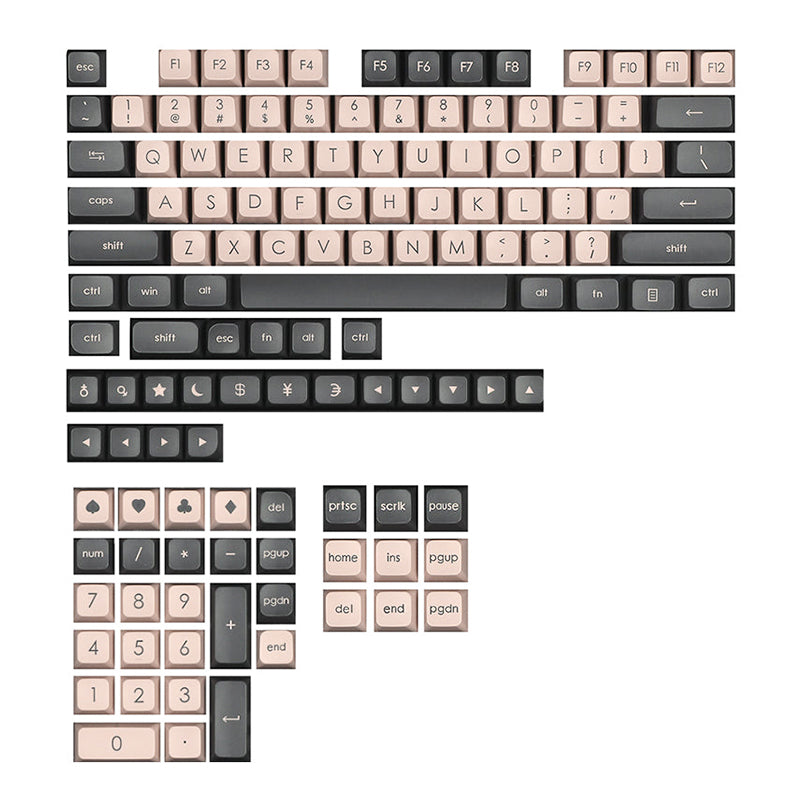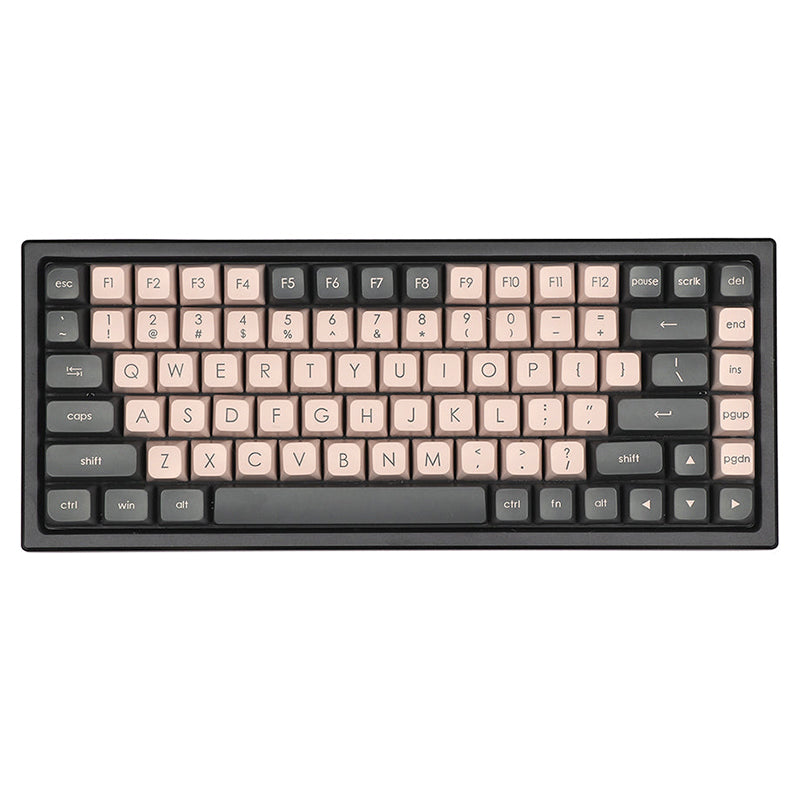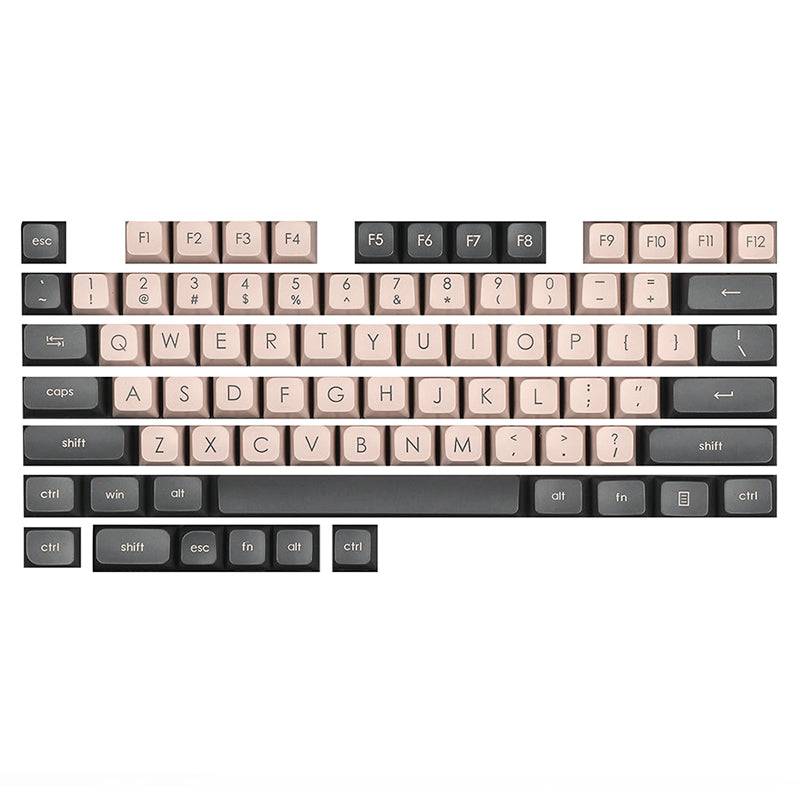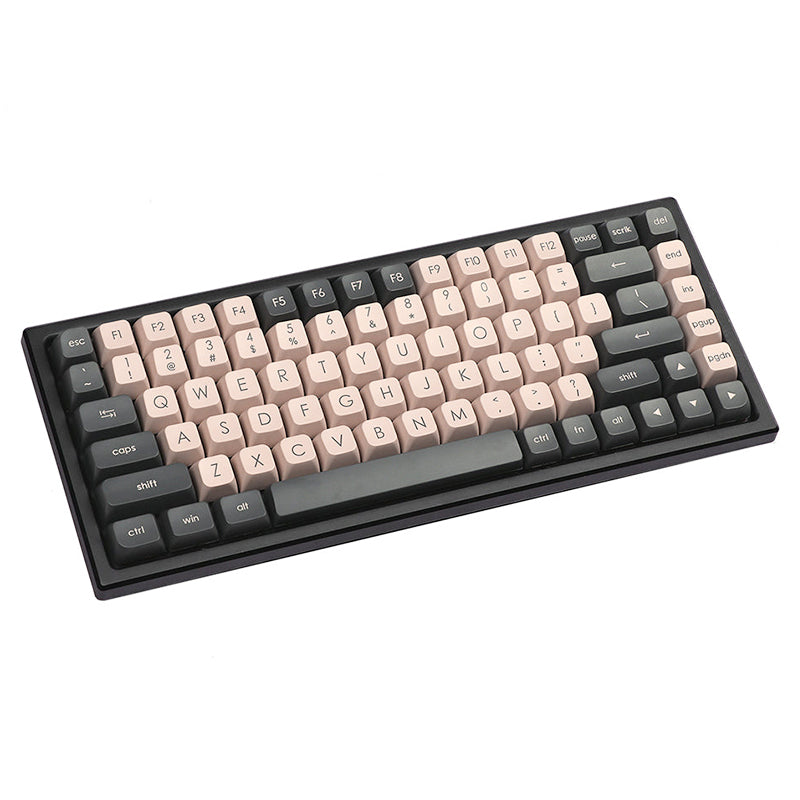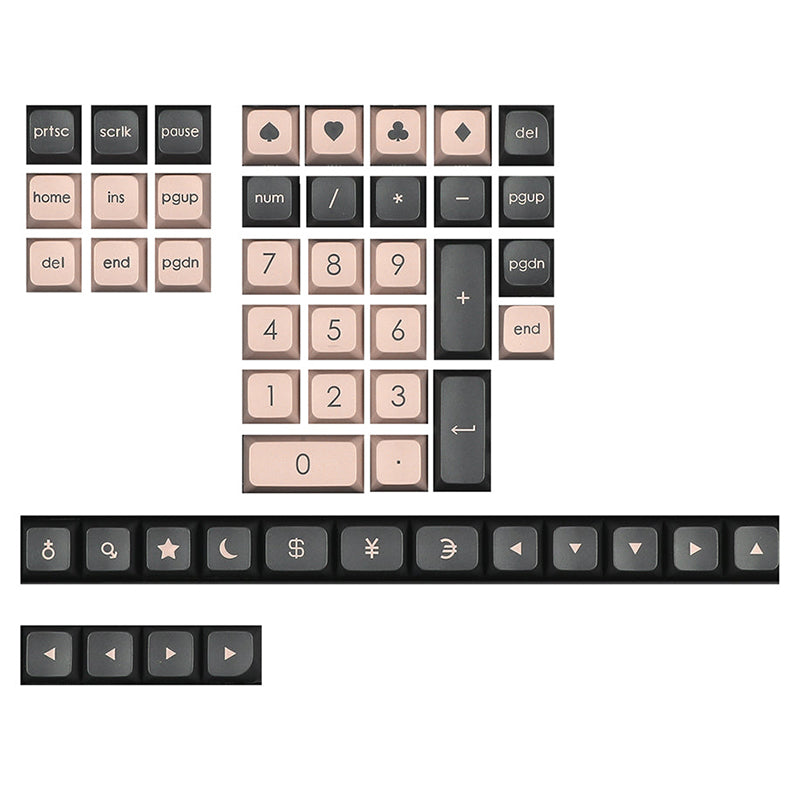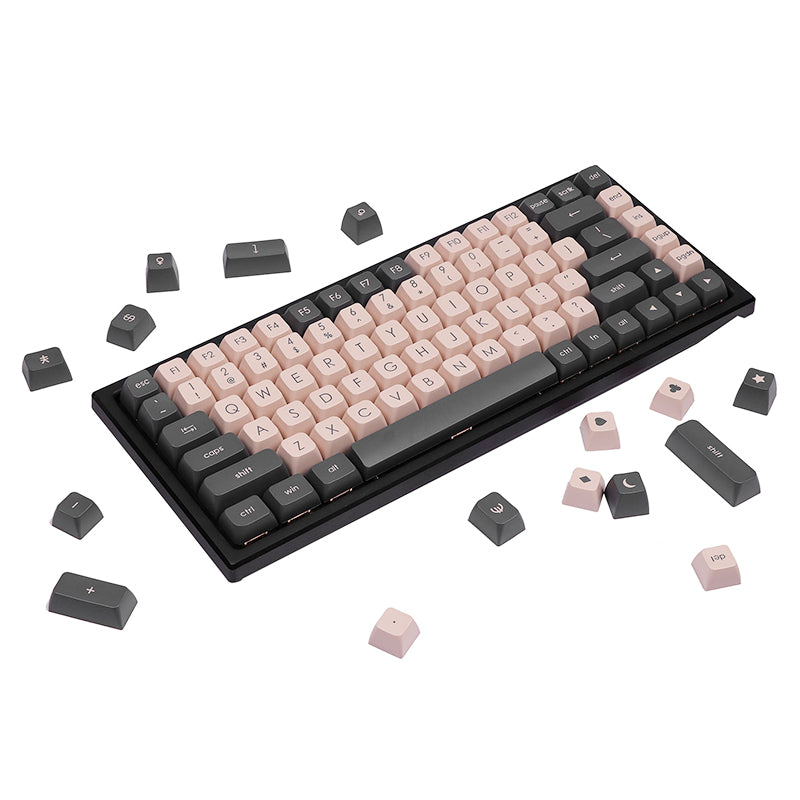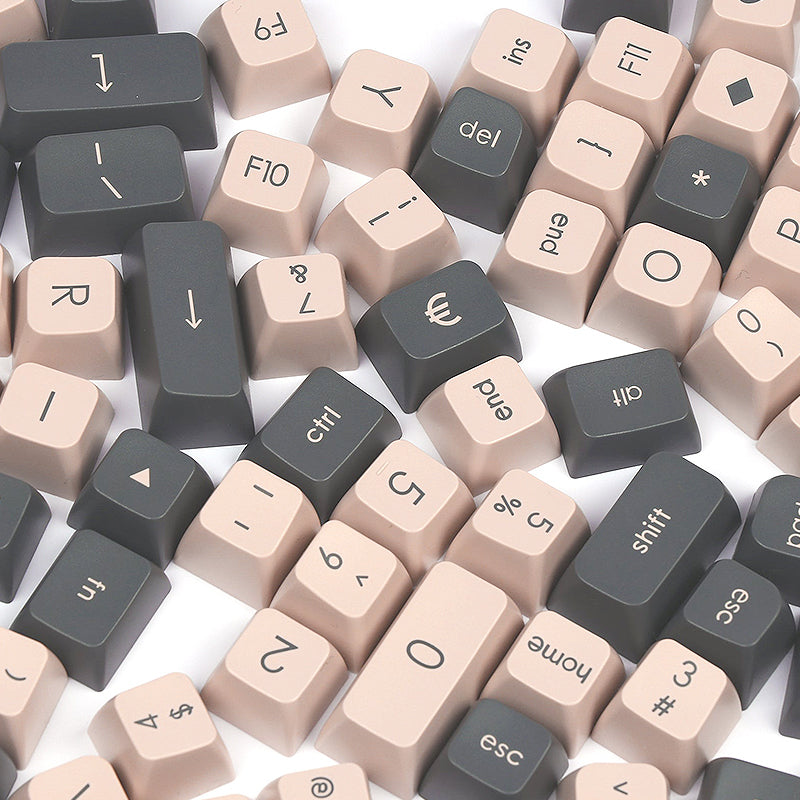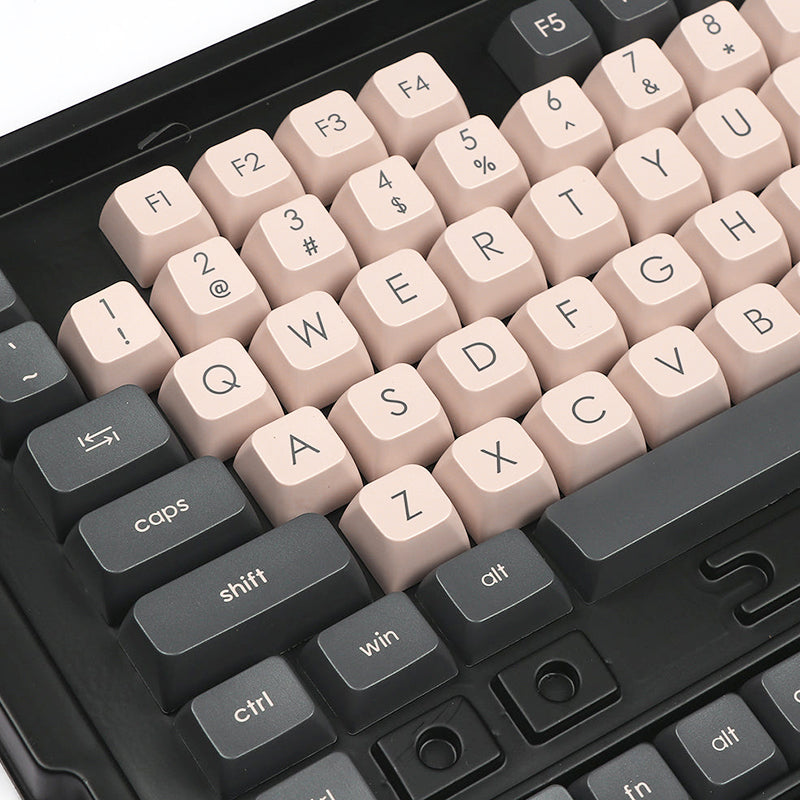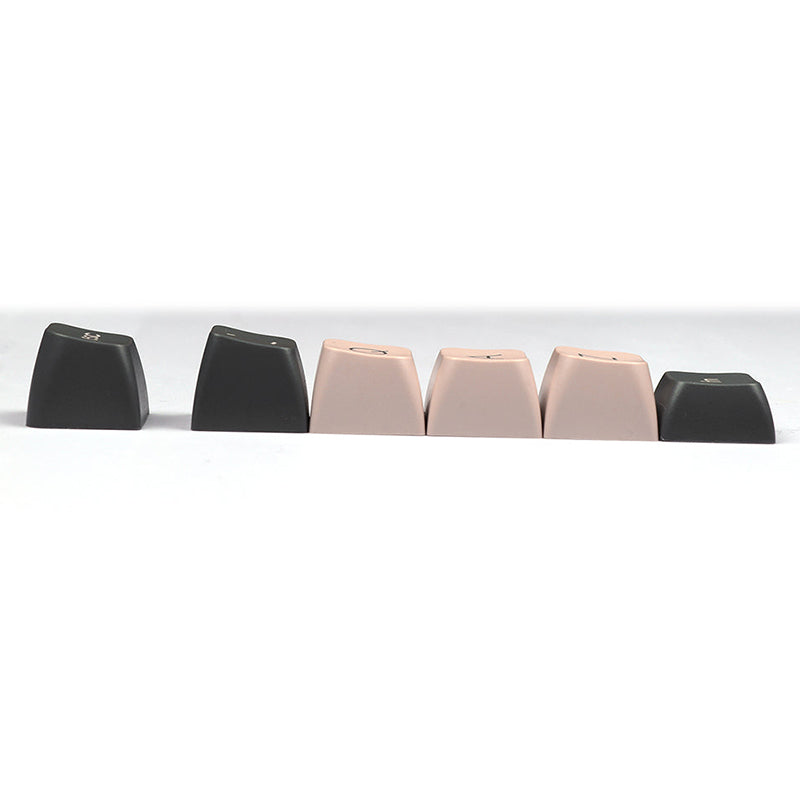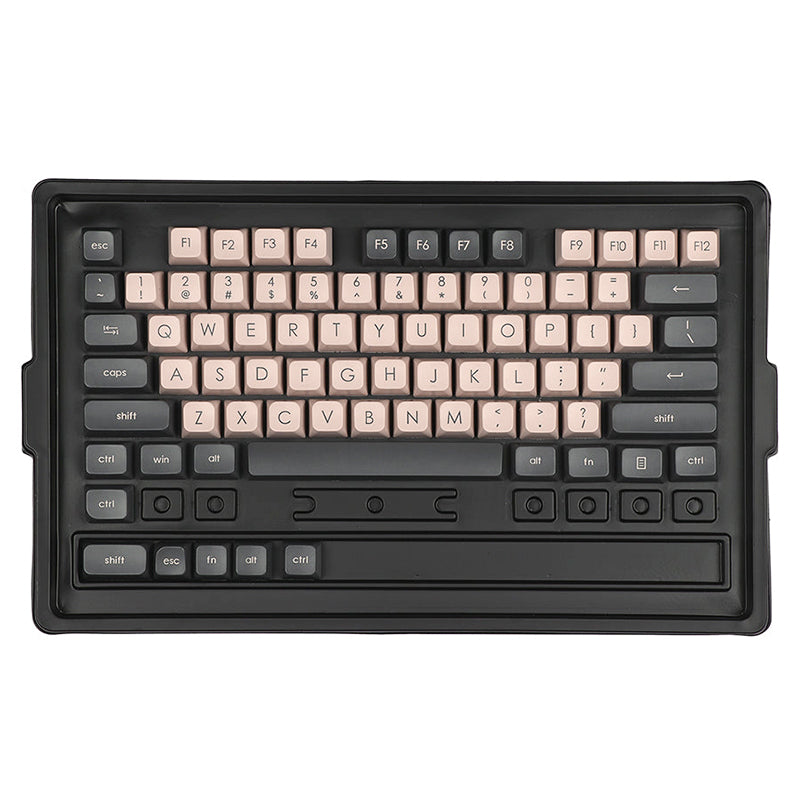 Ajazz Peace Keycap Set 129 Keys JSA Profile PBT Doubleshot
Ajazz Peace and Love Color Scheme
Inspired by the eternal theme of "peace & love" around the world. The peace keycaps consist of a gray tone with blush pink, interpreting peace with minimalism. 

Double Shot Keycaps with PBT High-Quality Material
This set adopts double shot technique and the PBT material to achieve an ultimate experience for players. The scrubbed surface texture feels smooth and it is oil-proof and won't remain your fingerprints even after a long time of use.

JSA Profile, Compatible with MX Switches
The JSA profile is similar to the sculpted SA profile. With the ergonomic design, it remains the sculpt feature to better suit long-time typing. The extra R7 and R8 keys are made for different using scenarios: the R8 high keys are for side pressing to be faster responsive in games; the R7 keys allow to locate the F area more easily when touch typing. It is compatible with MX structure switches such as Cherry, Gateron, Kailh, etc.

129 Keys Keycap Set and Increased Compatibility
Apart from the basic full keycaps, this set also contains extra replacement keycaps. It provides more fun of matching your mechanical keyboard keycaps freely.
WhatGeek Ajazz Peace keycaps set contains special shift sizes and modifiers like the 1.75u SHIFT key, so the Peace set can fit keyboards of different layouts, such as 61/68/84/87/96/98/104/108 keyboard. It also has all the letters and function keys you need.
General

Brand: Ajazz


Type: PBT Keycaps


Theme: Peace & Love

Specification

Keys Number: 129

Material: PBT

Profile: JSA Profile

Ergonomics: Support

Printing Method: Double Color Injection

Compatible: Ajazz 61, 68, 87, 104,108 Keyboard

Weight & Size

Product Weight: 0.41kg

Package Weight: 0.77kg

Package Size(L x W x H): 34*22*3.5cm

Package Contents

1 x Keycap Set(129  Keycaps)