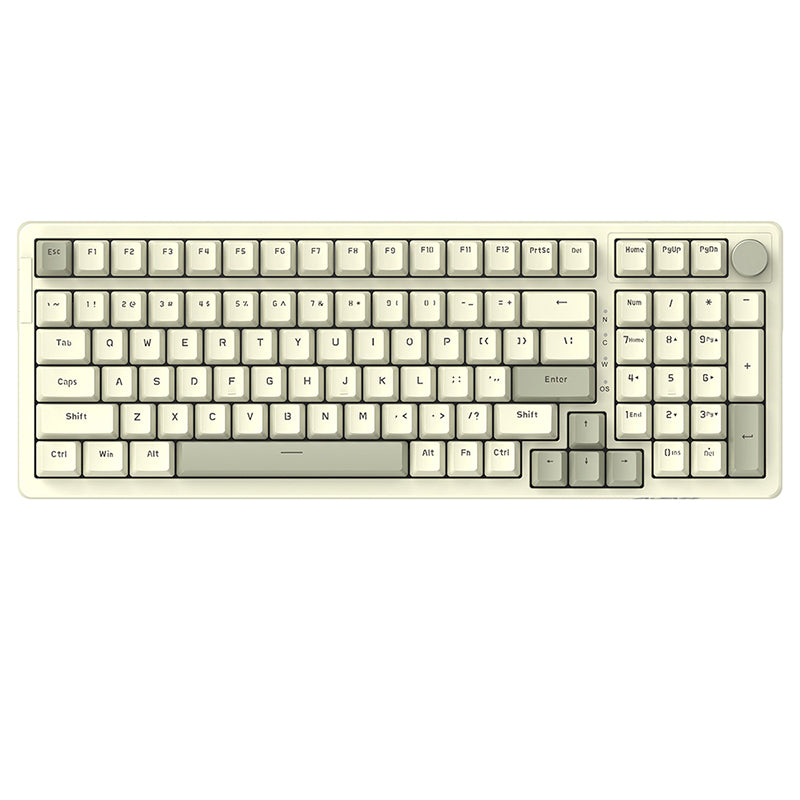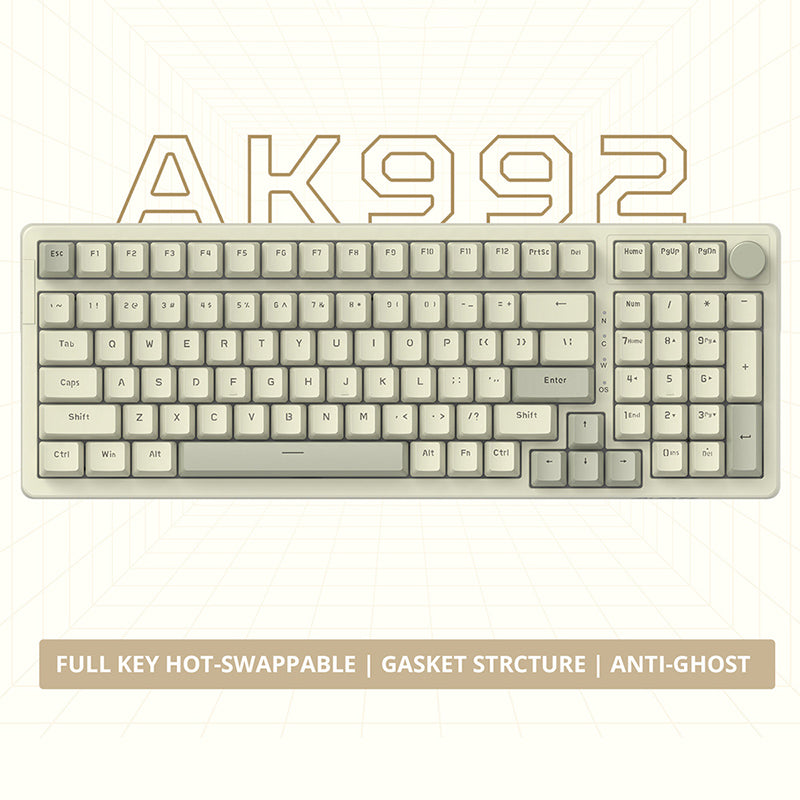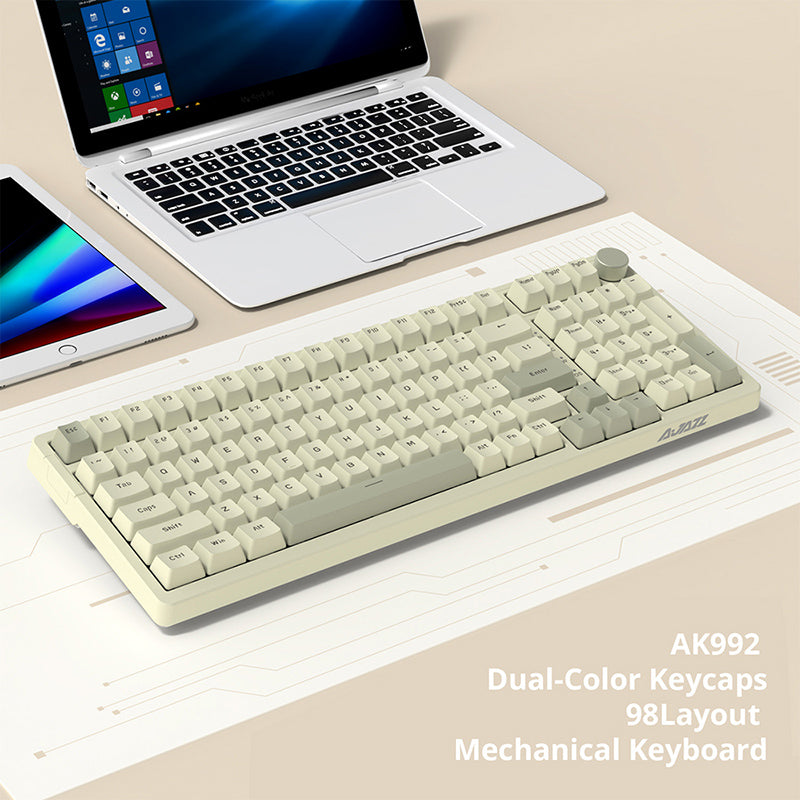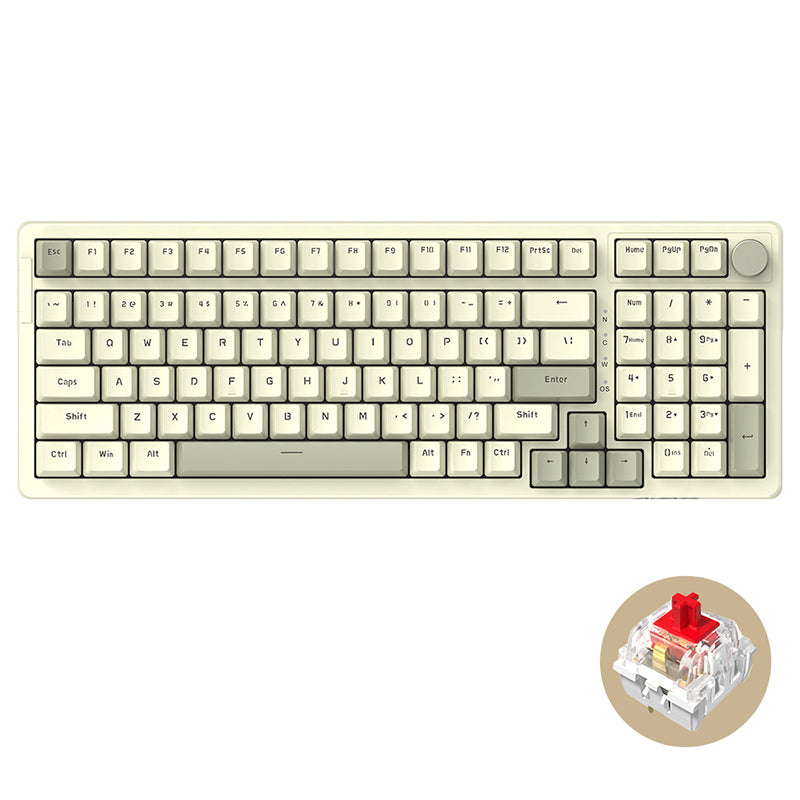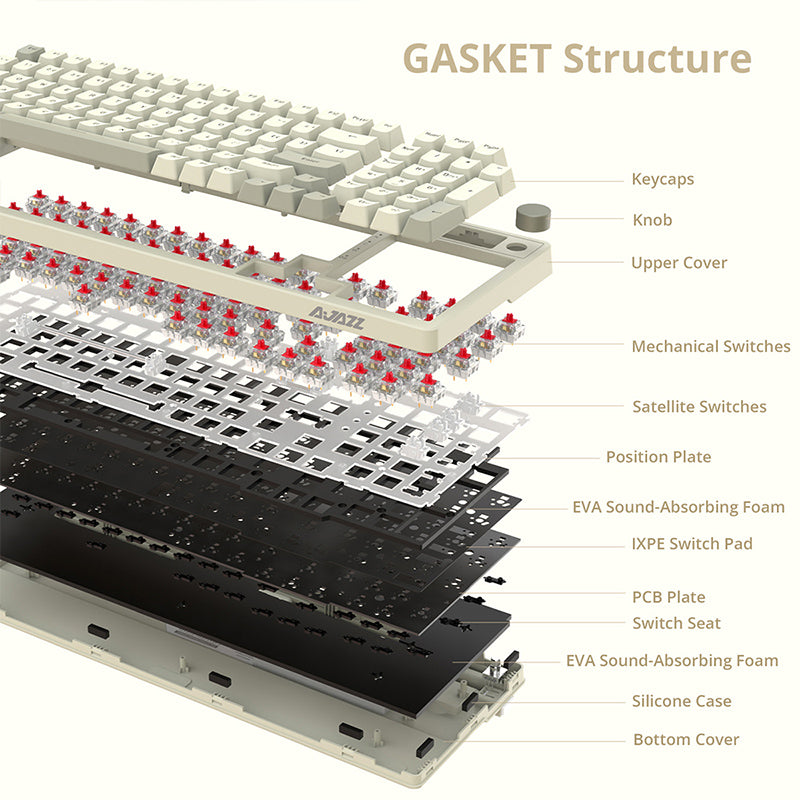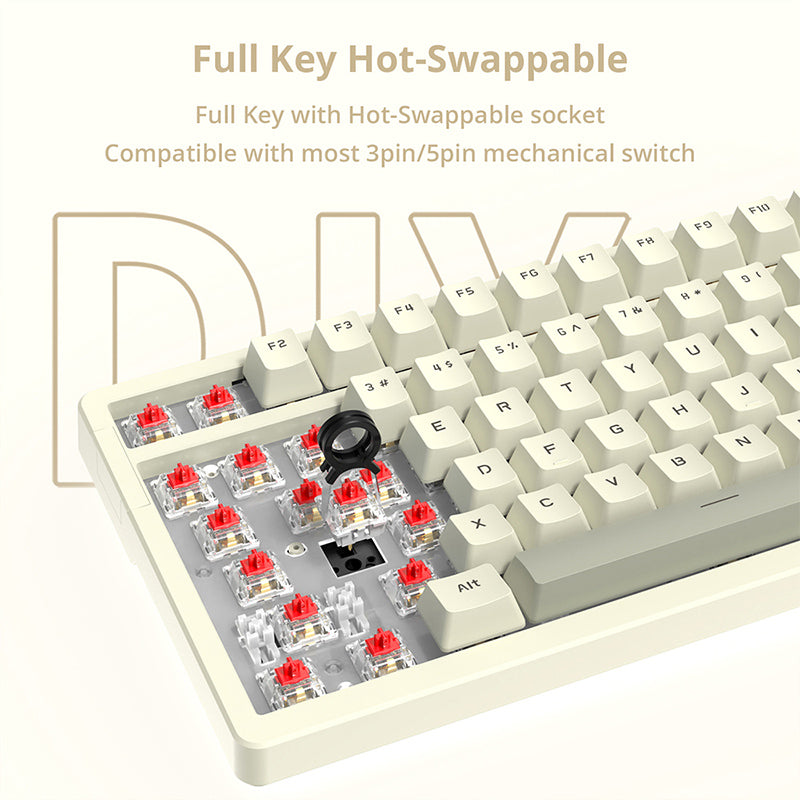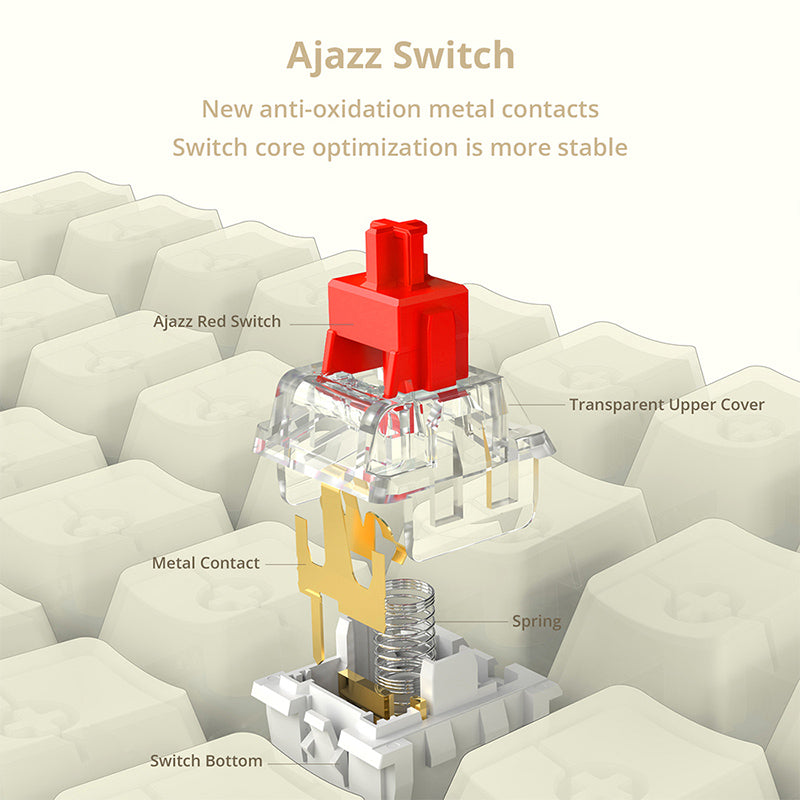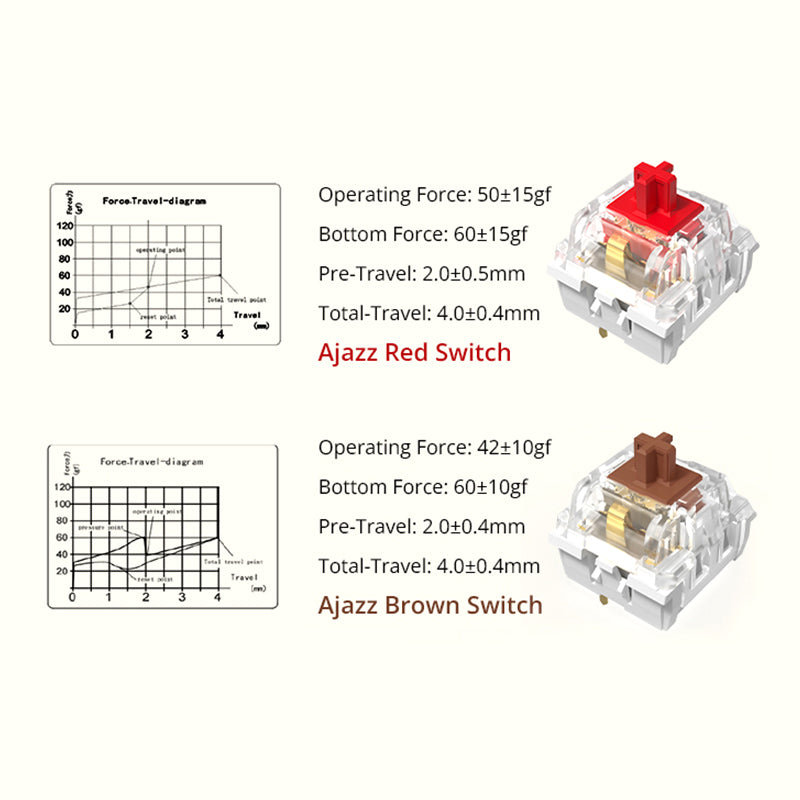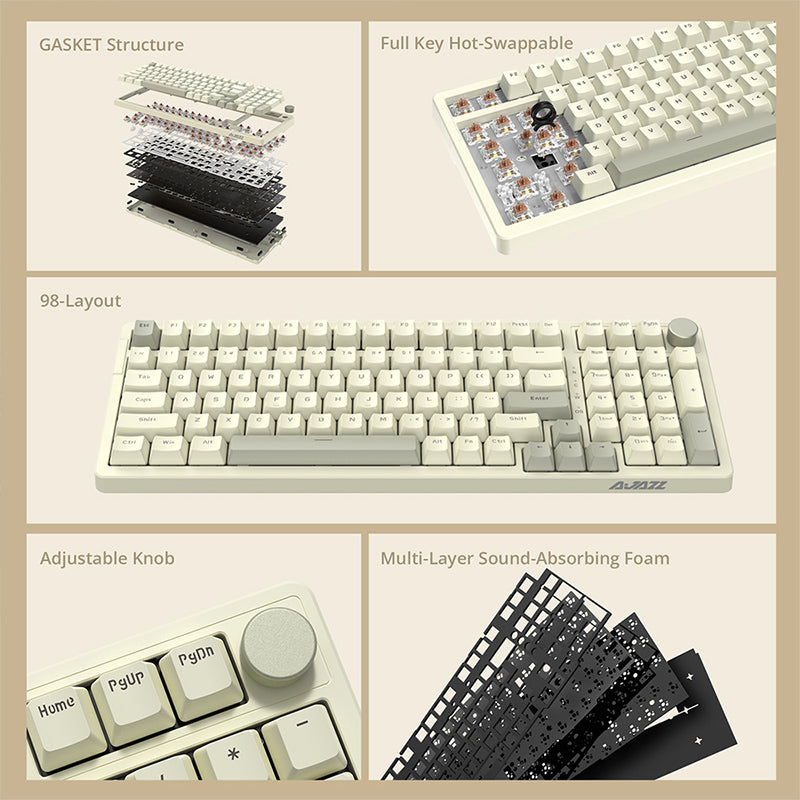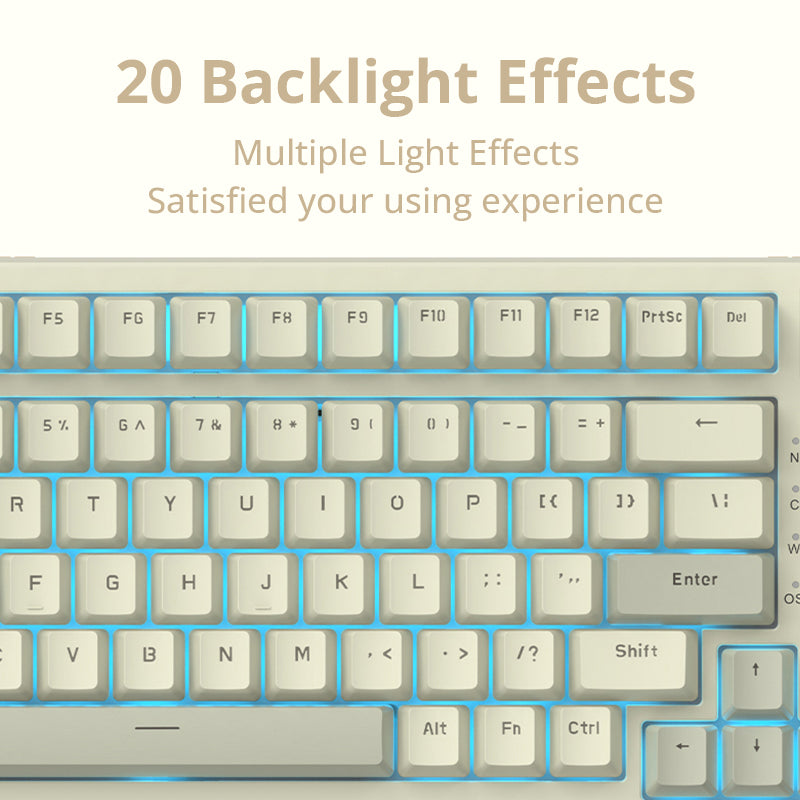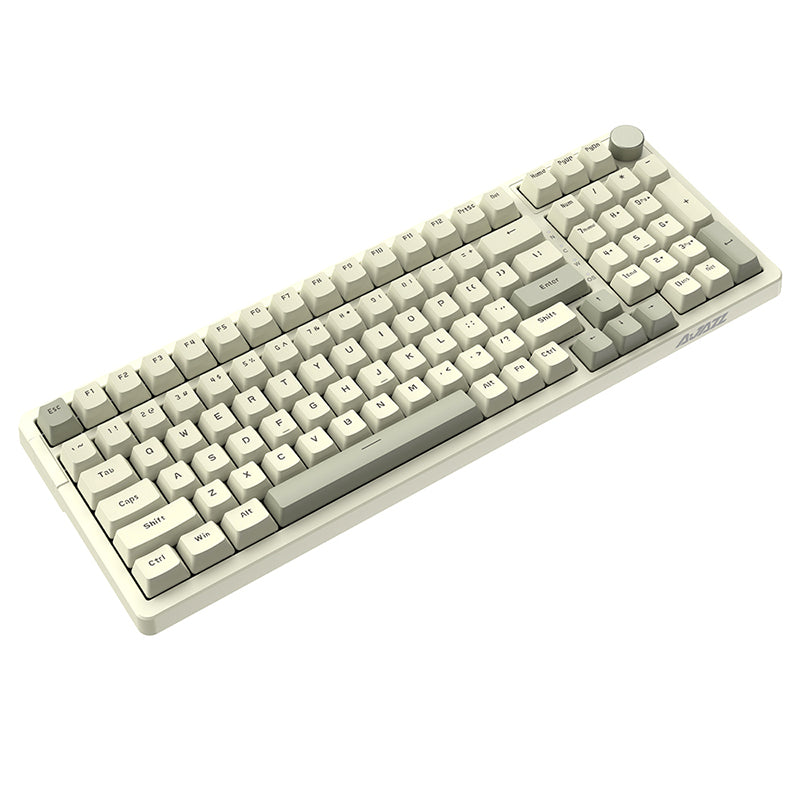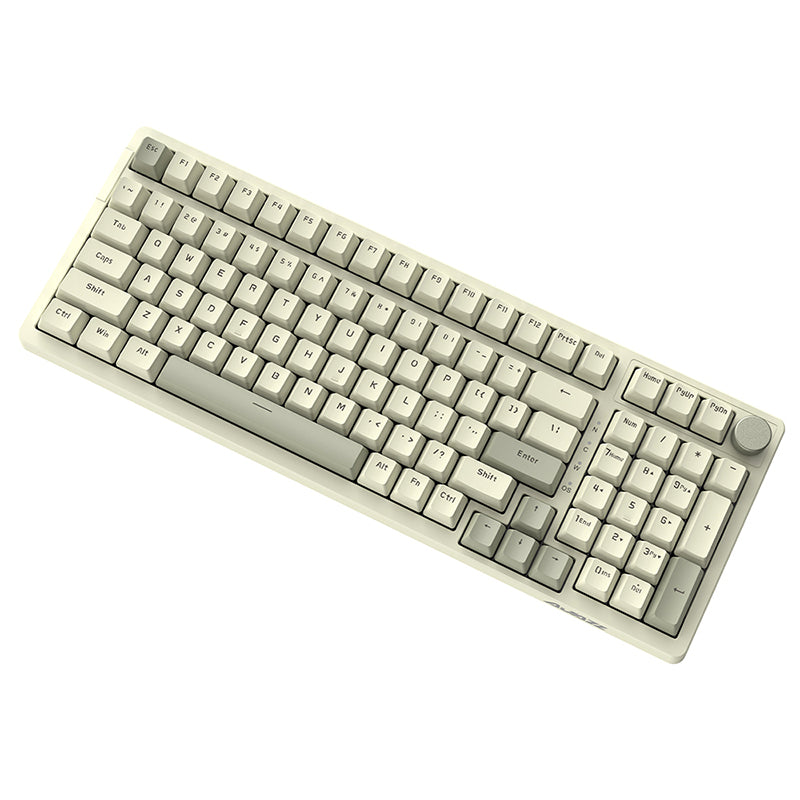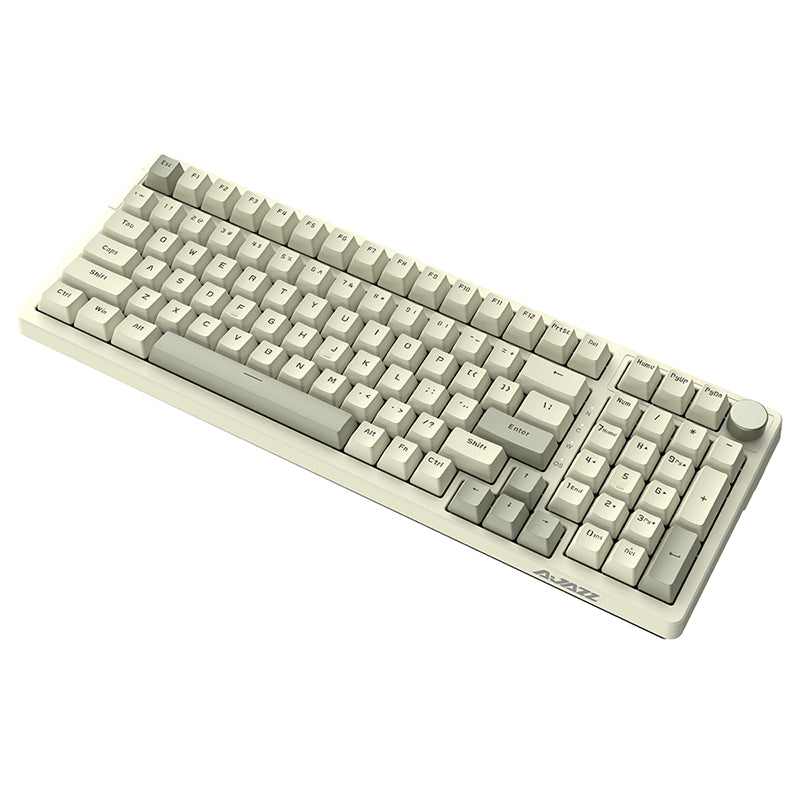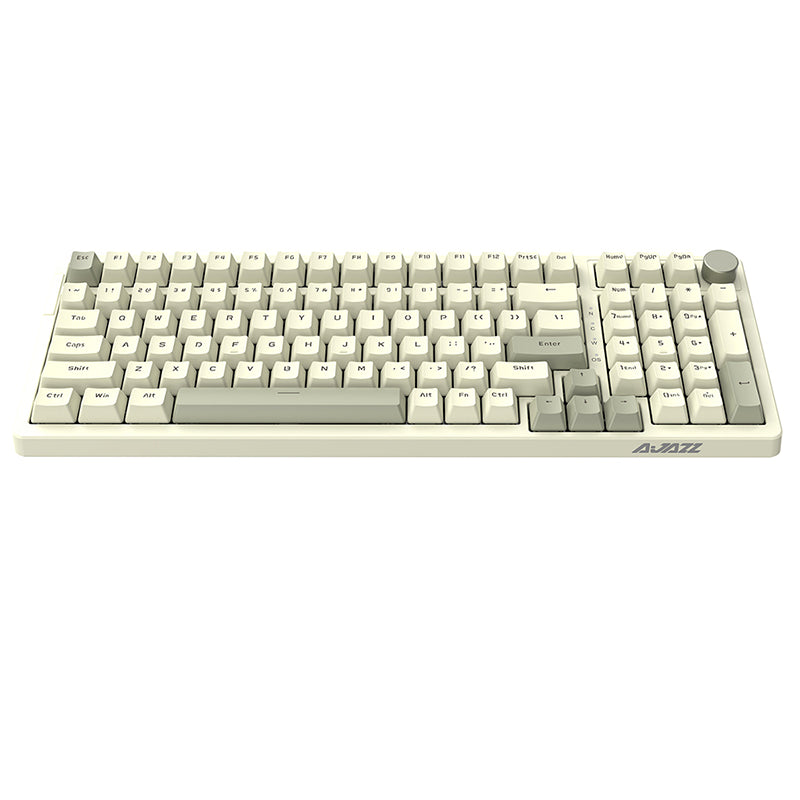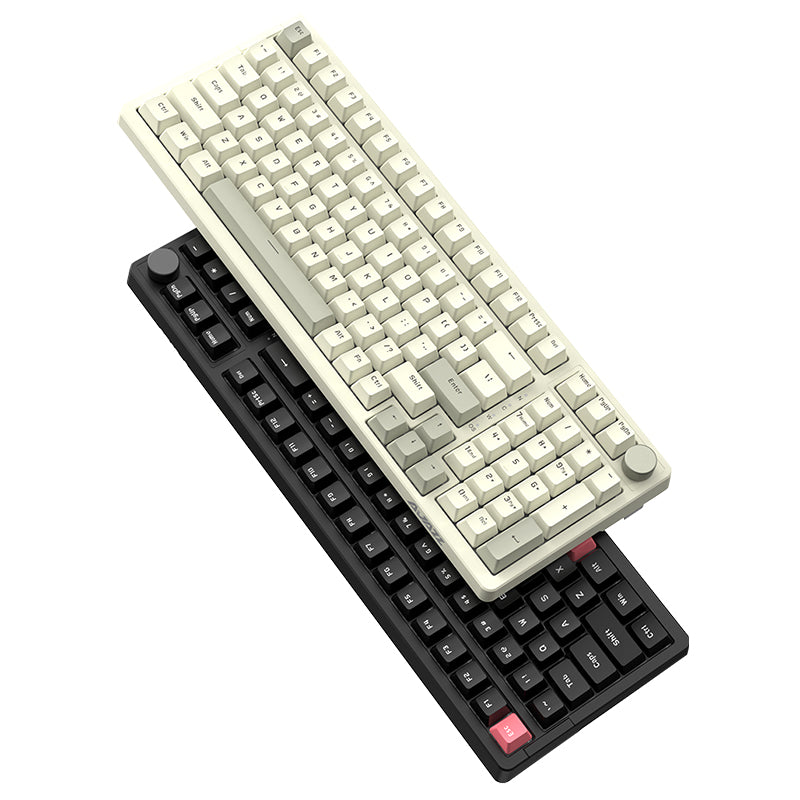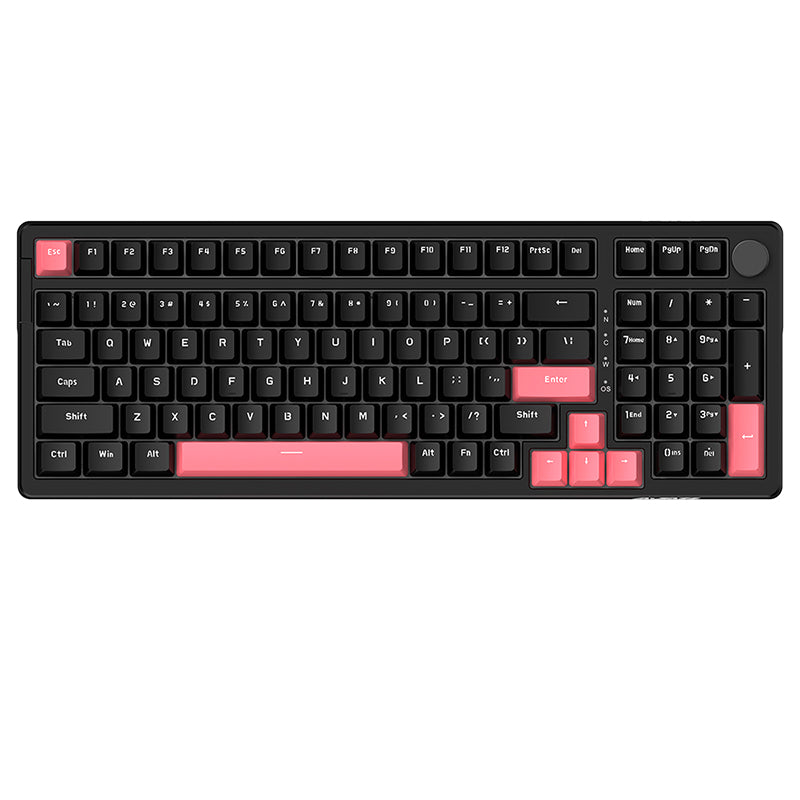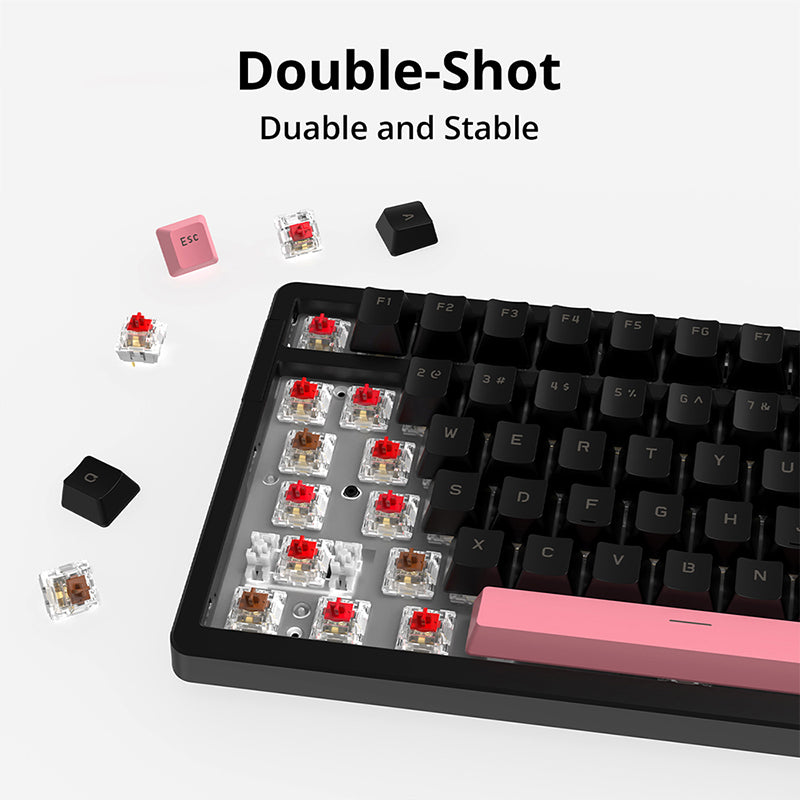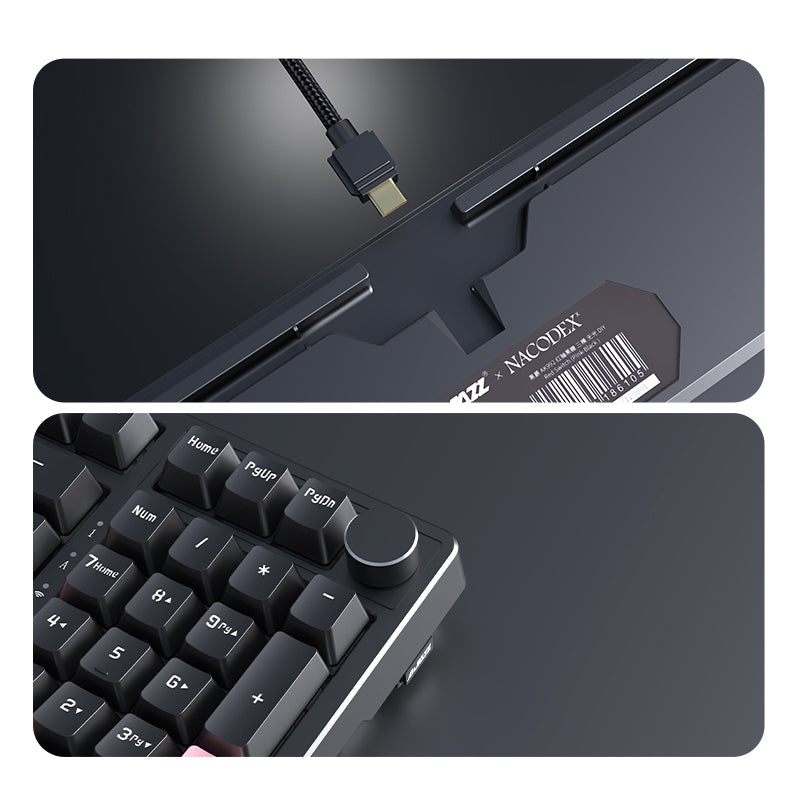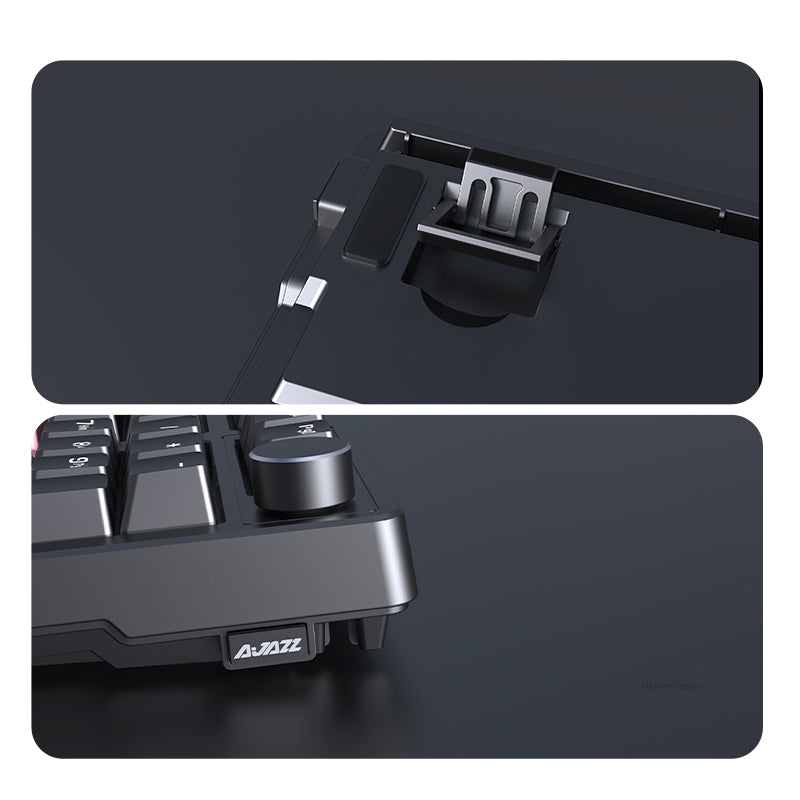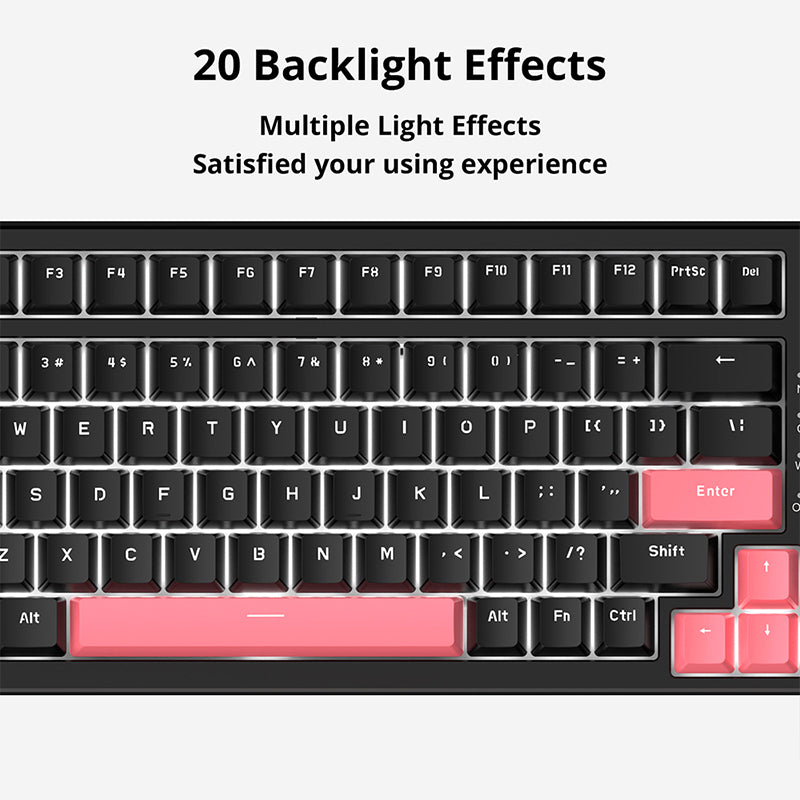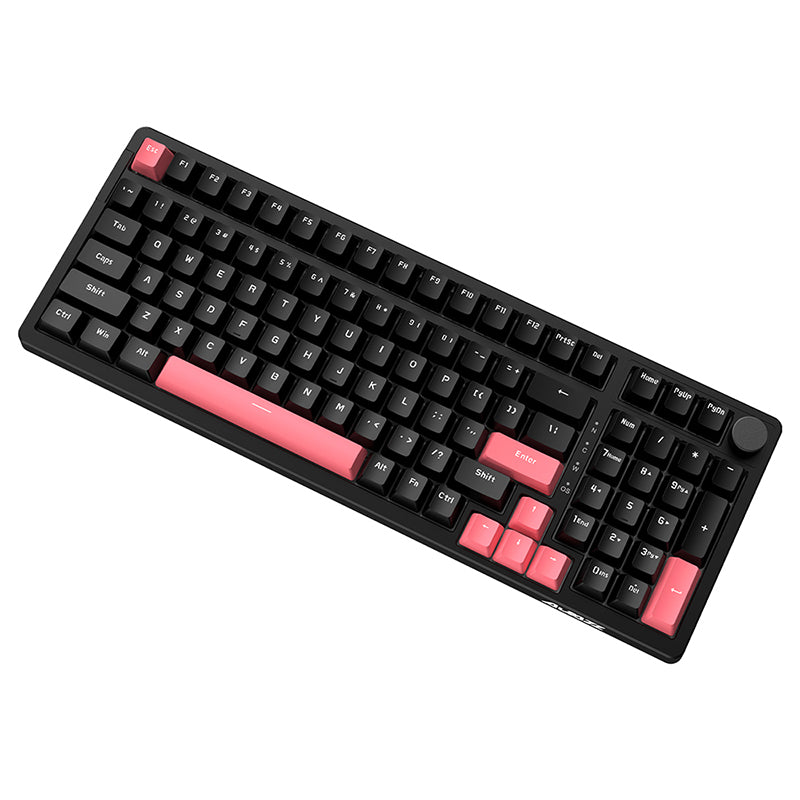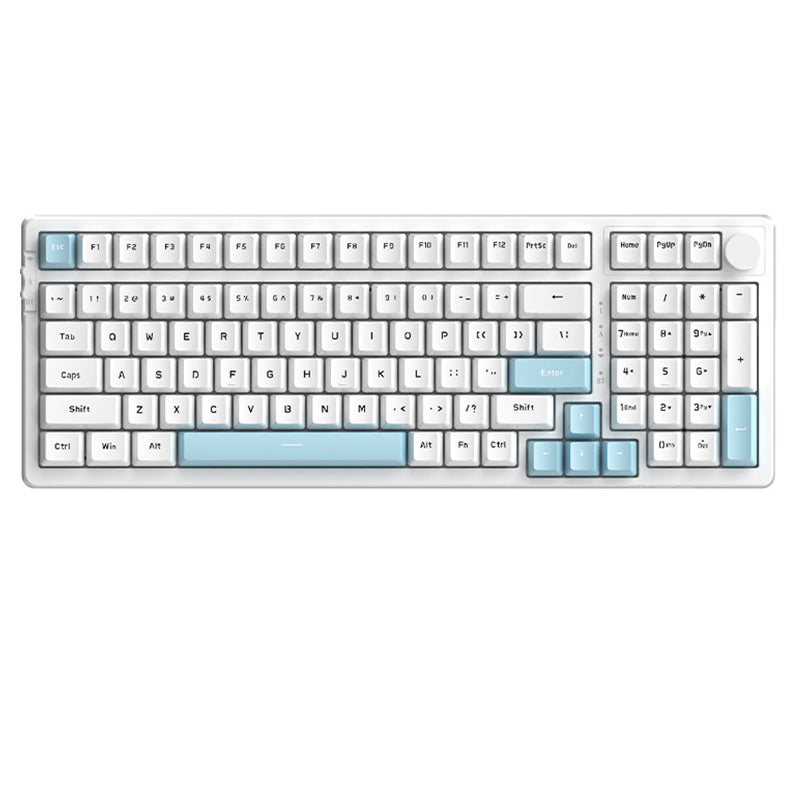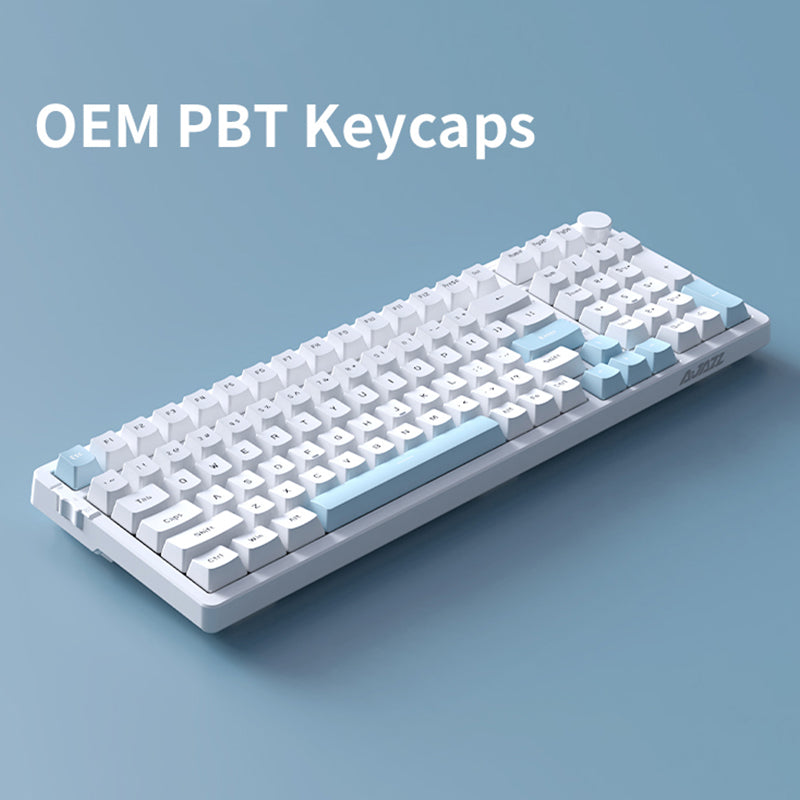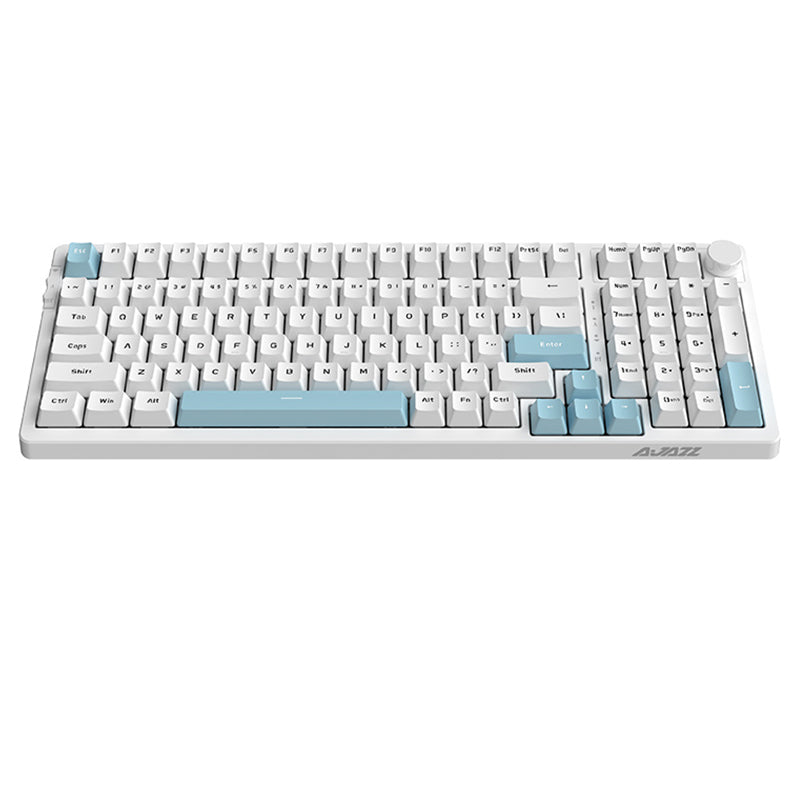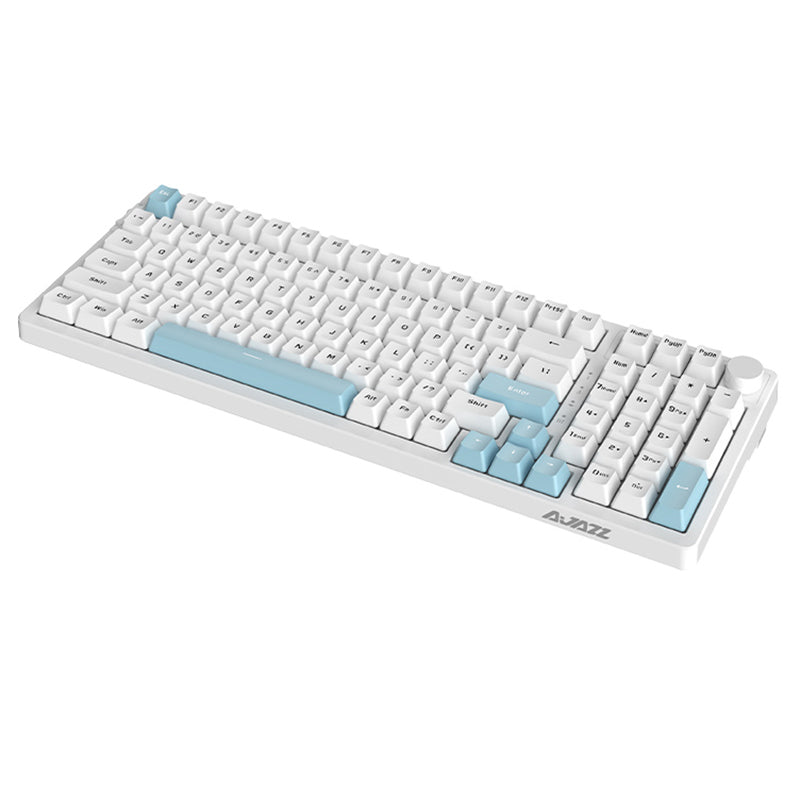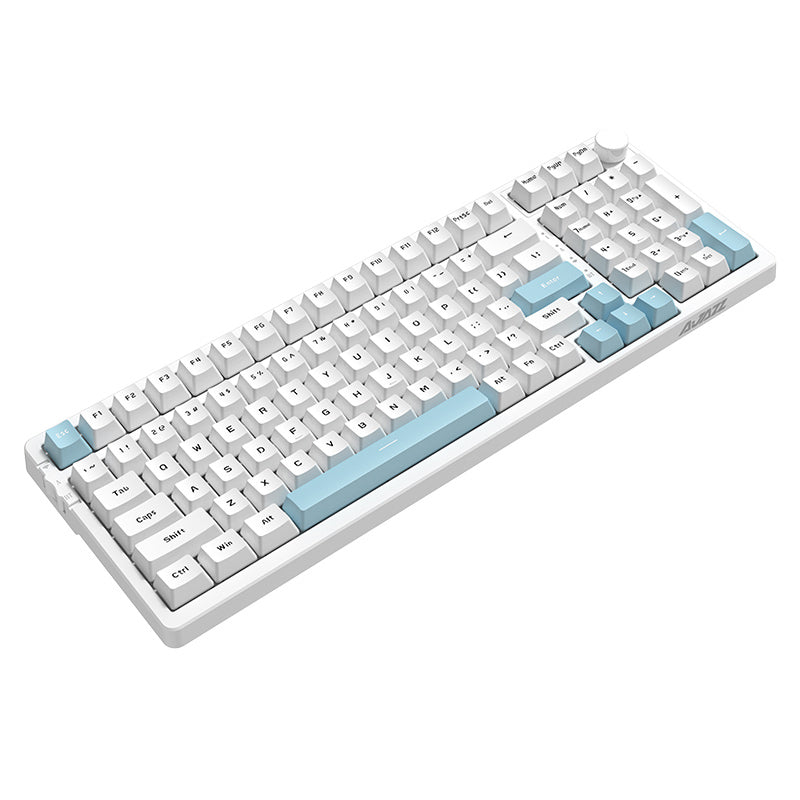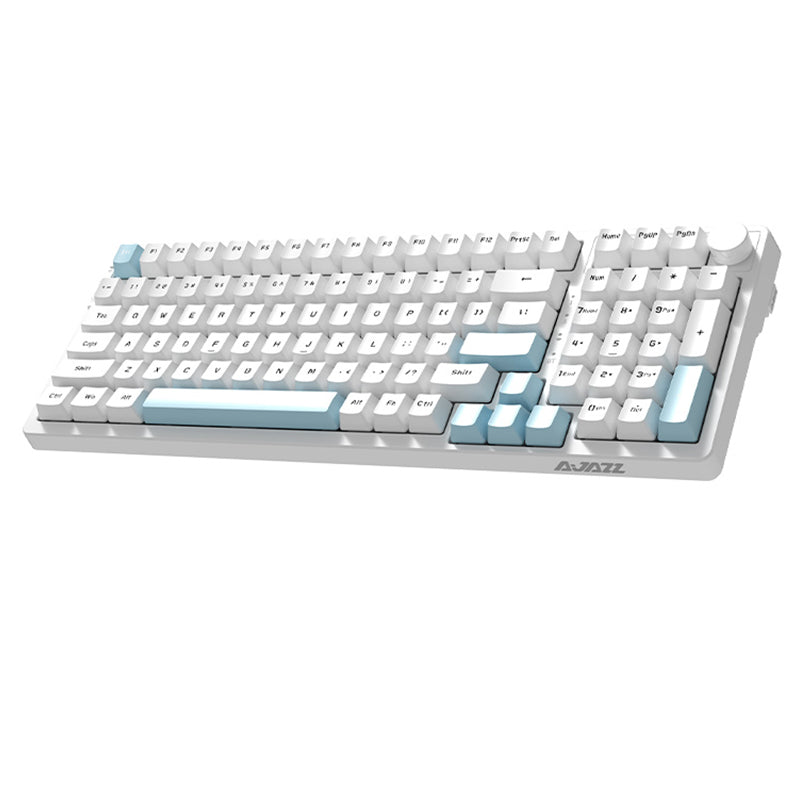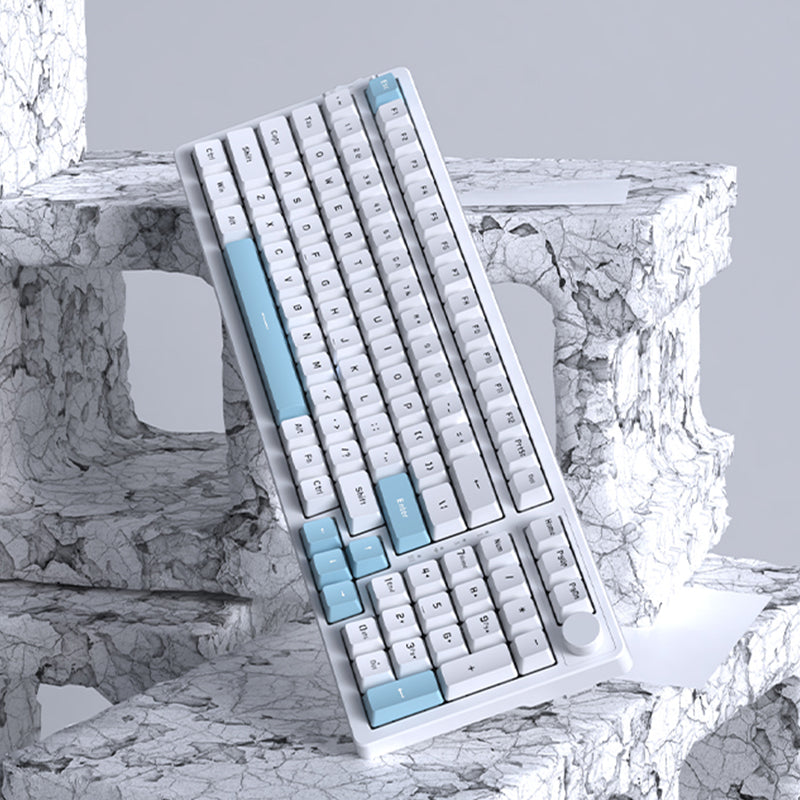 Ajazz AK992 Hot-swappable Mechanical Keyboard
Connectivity & Backlit:
Red Switch
Switch Type:
Wireless & No Backlit
Get a High-Quality Keyboard at a Reasonable Price
Ajazz AK992 non-backlit mechanical keyboard is a great choice for those who always know where the keys on the keyboard are, they don't need lights to tell them, even in the dark. We offer the possibility to remove this function so that our customers can get the best keyboard with less budget.

Full Key Hot-Swappable
Ajazz AK992 supports full key hot-swappable, compatible with most 3pin/5pin switches.

Gasket Structure
By adding multiple pieces of spacers between the upper and bottom covers, the hard collision between the inside of the keyboard and the outer shell can be avoided, and the cavity of the keyboard can be filled with EVA sound-absorbing cotton and bottom cotton to effectively reduce the generation of cavity sound.

Factory Pre-Lubed Switch
Eliminate the sound of spring shrapnel, brand new anti-oxidation metal contacts, and optimize the switch core to make it more stable.

Main Keys Fine-Tuning Satellite Switches
High-precision adjustment makes the main keys feel more stable, better and better, and effectively reduces noise.

Double-Shot Keycaps
Double-shot process, durable and not easy to wear.
General

Brand: Ajazz


Type: Mechanical Keyboard


Model: AK992

Specification

Layout: 99 Keys + 1 Knob / 96% 

Keycap: PBT Material OEM Profile

Case Material: PC

Shell Material: ABS Injection Molding

Backlit: No / Single Backlit

Connectivity: Wired: USB-Type C only or Wireless: USB-C + 2.4G Wireless + 5.0 Bluetooth

Support System: Windows Vista/7/8/10/11, macOS, Android

Full Key Anti-ghosting

Battery: 1200mAh

Product Weight: 0.9kg

Product Size(L x W x H): 39.1*14.2*4.0cm

Switch Type

Support Switch: 3pin Switch


Switch: Pre-lubed

Stabilizers: Pre-lubed, Plate-mounted Stabilizers

Ajazz Red Switch
Switch Type: Linear
Operating Force: 50±15gf
Bottom Force: 60±10gf
Pre-Travel: 2.0±0.5mm
Total Travel: 4.0±0.4mm

Ajazz Brown Switch
Switch Type: Tactile
Operating Force: 42±10gf
Bottom Force: 60±10gf
Pre-Travel: 2.0±0.4mm
Total Travel: 4.0±0.4mm

Package Contents

1 x AK992 Keyboard


4 x Replaceable Switches

1 x Keycap Puller


1 x Switch Puller

1 x User Manual
Great keyboard
It took a little adjustment coming from a 100% keyboard, specifically delete/home/end keys being in different spots, but it's small enough that i can leave it in my locker at work and it's awesome that I still have the number pad.
Great keeb
I've been working with 65% and 75% keyboards for the last two years. For about 2-3 inches wider, this AK992 gave me back the numpad. Out of the box, this budget keyboard has been great so far. Love the sound & feel of the red switches. And since this is hot swappable, I may or may not replace the switches. I love it so much, I went a head and ordered another one, Black/Pink with brown switches.
AK992 Keyboard
Really pleased with this keyboard.
They keys are s little sensitive, so it is easy to accidentally press them if you have your hand on they keyboard ready to type, but Im a big fan of the feel and the knob is awesome!
Dig it.
I chose this board instead of others because of a very attractive sale at the time. Despite the buying criteria, I really do like it. It's my first hot-swappable board, and although I gave the red switches a chance, I believe I will replace them. I knew that was likely when I made the order, and I count the cost easily covered by the low price.
Volume knob is nifty. The 95% tenkey takes a little bit of getting used to, toggling numlock in music notation software. Previously I'd used a 60% and a separate number pad.
Basically, I dig it.