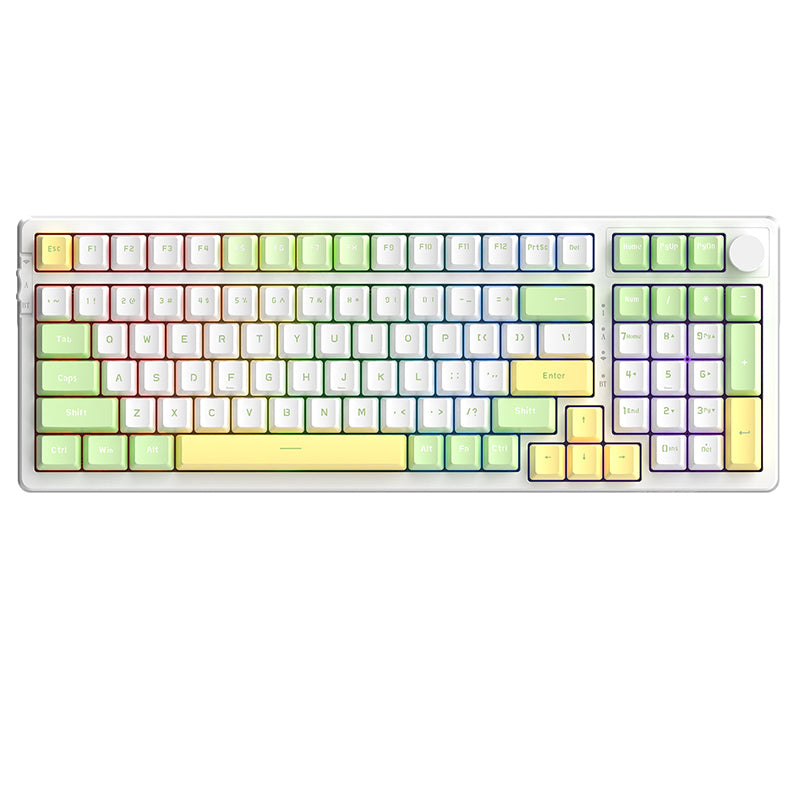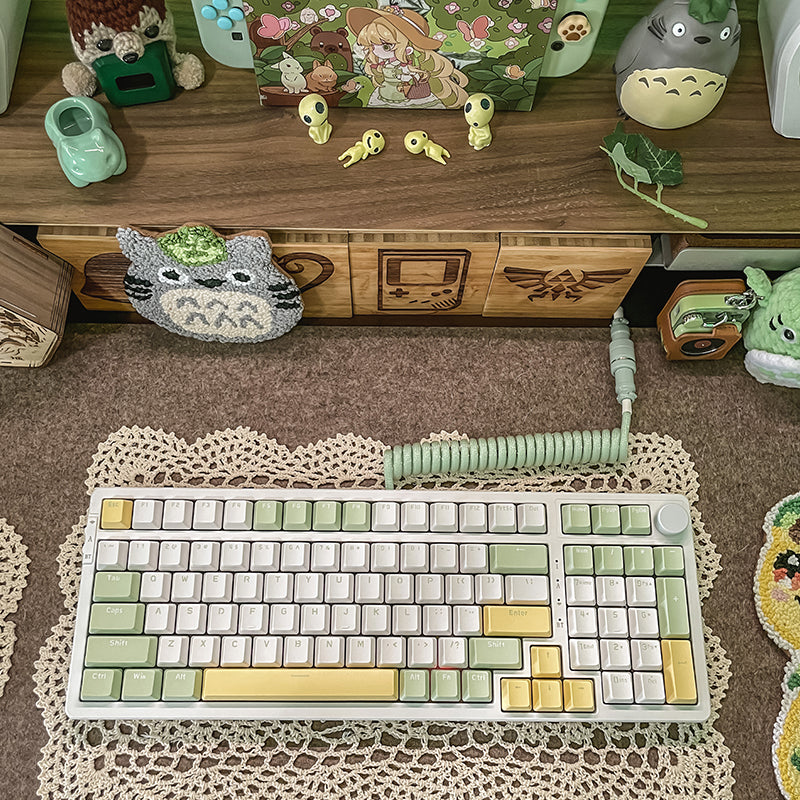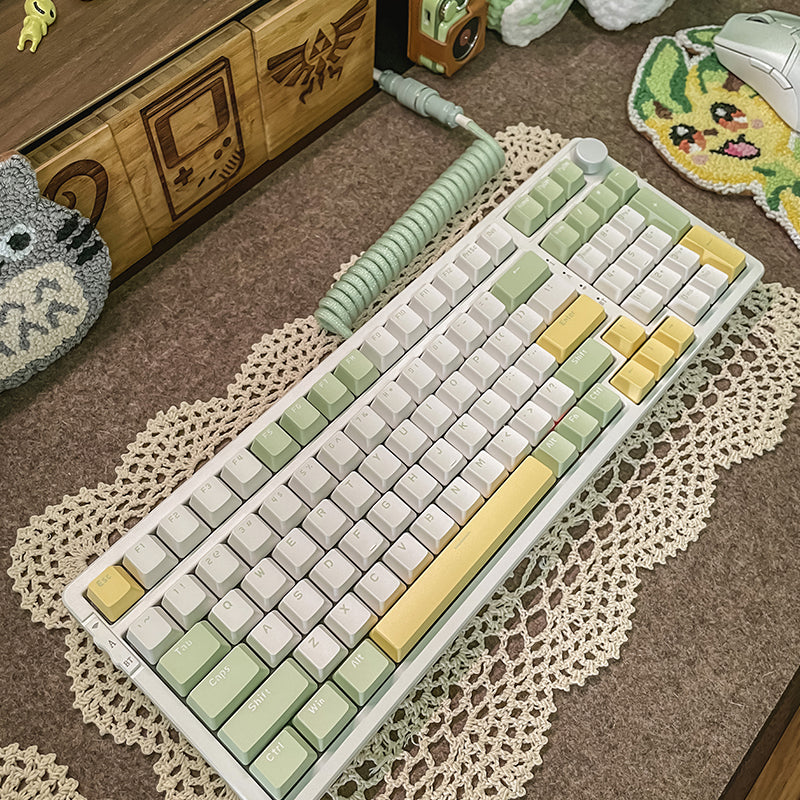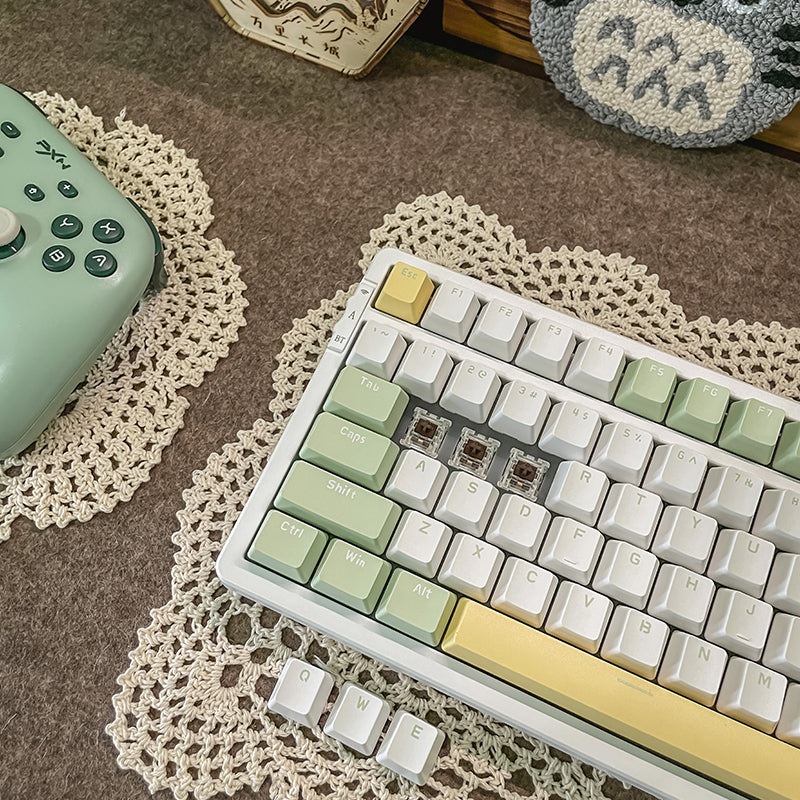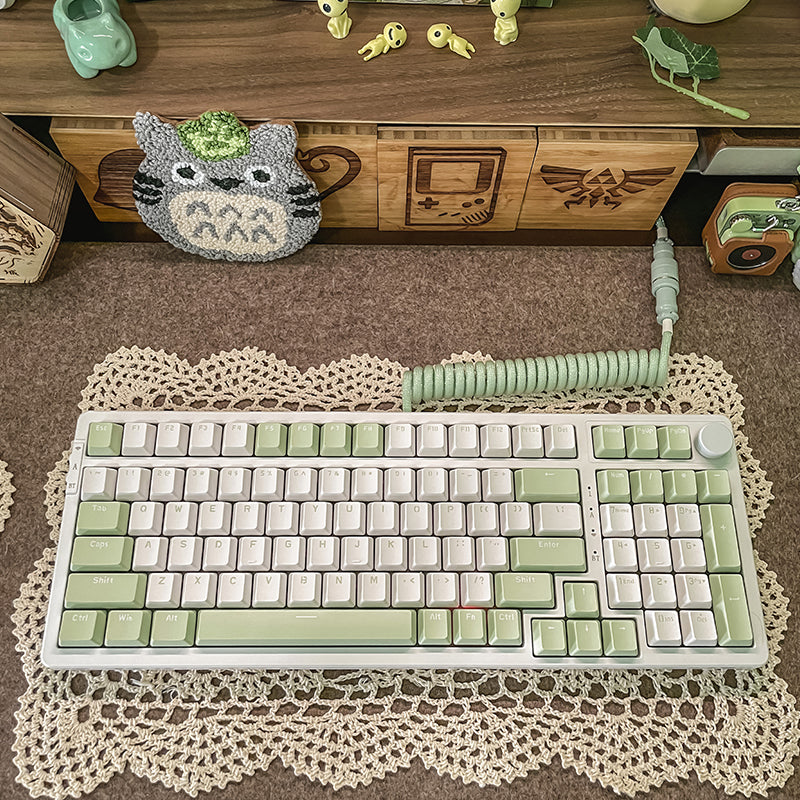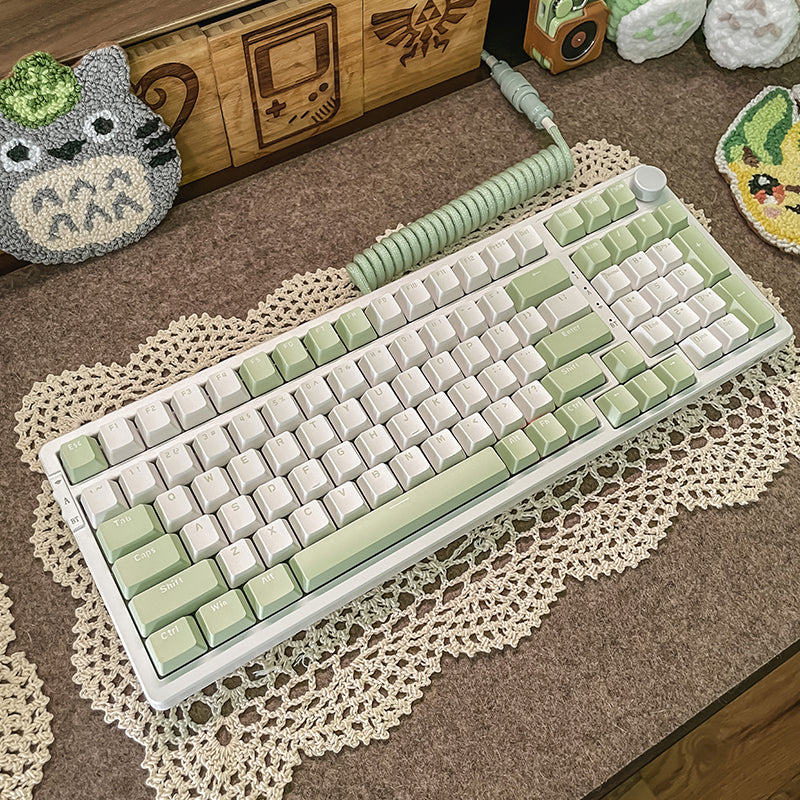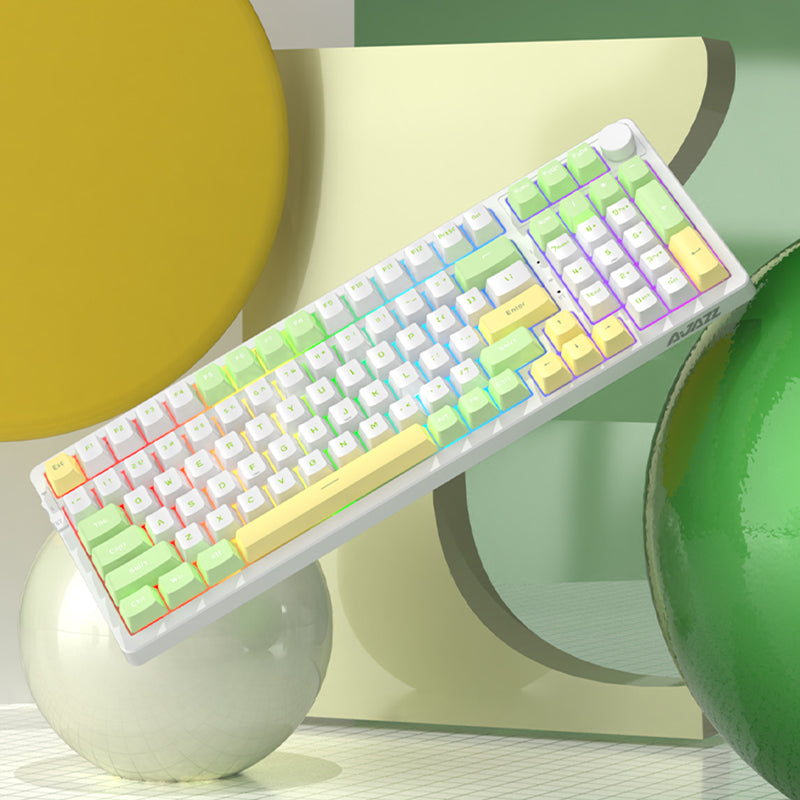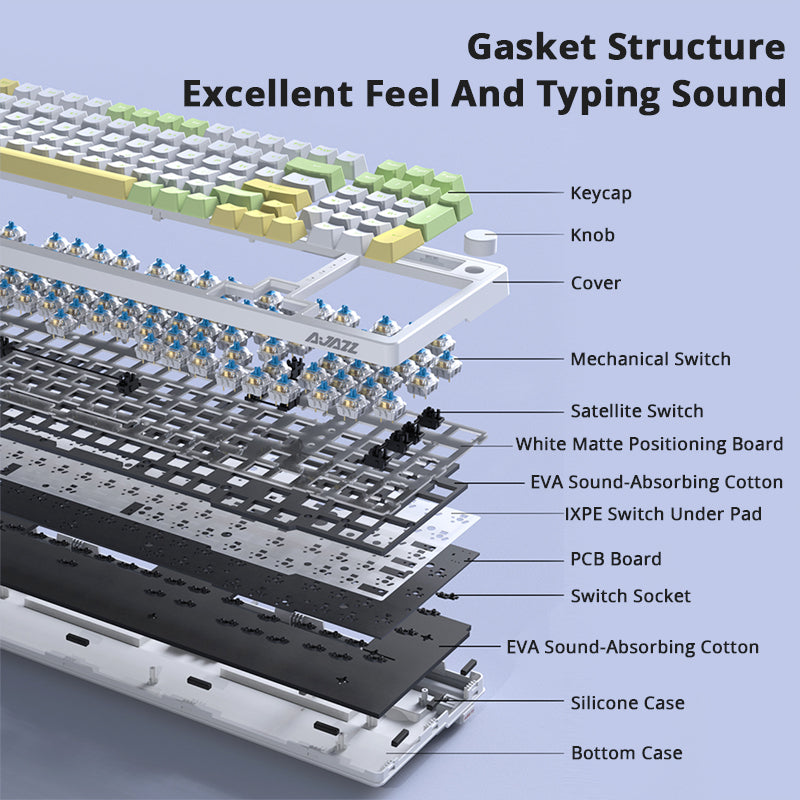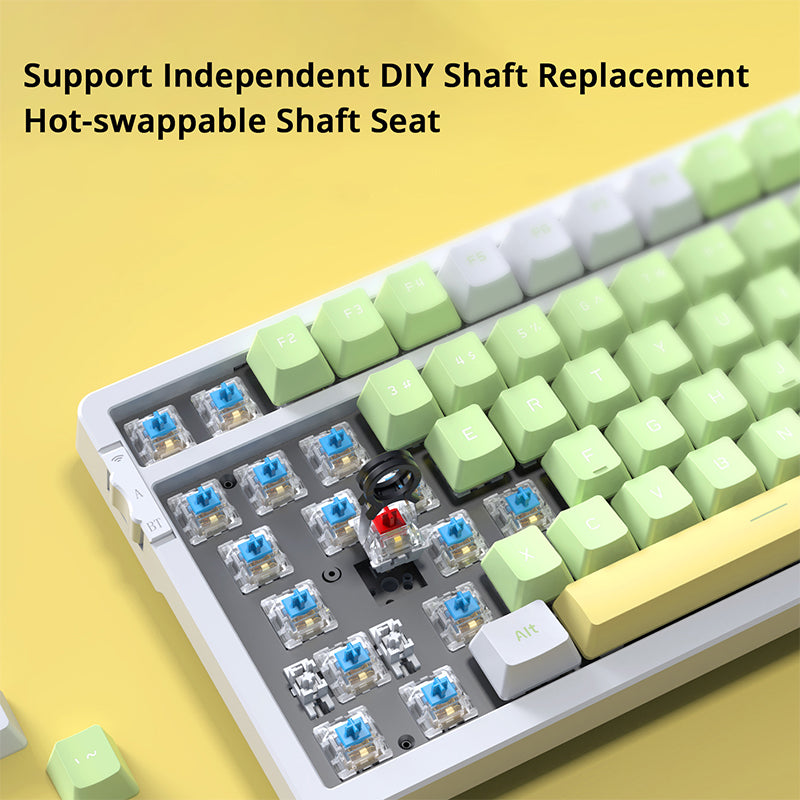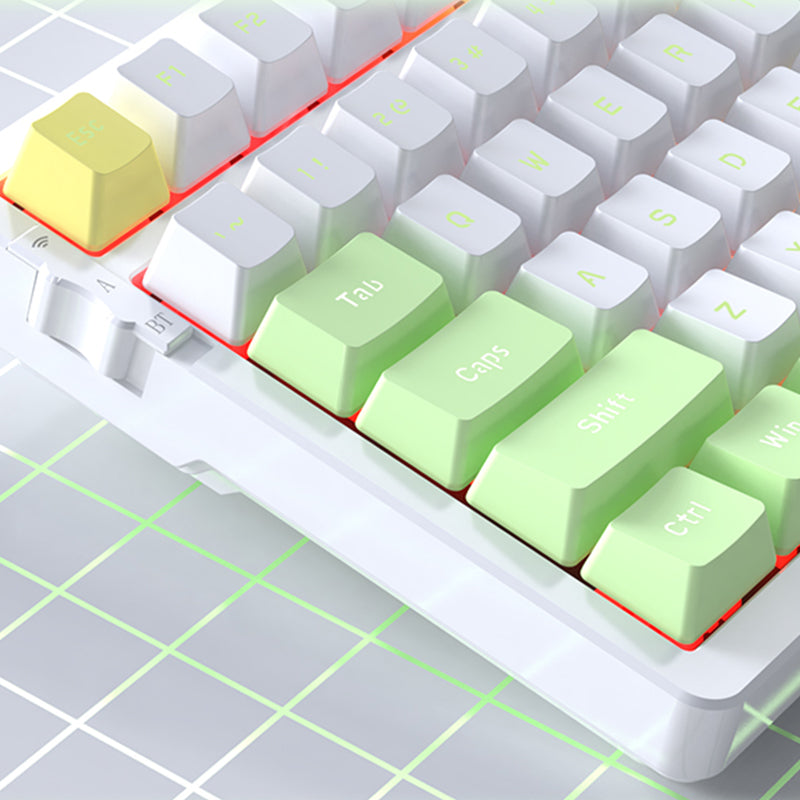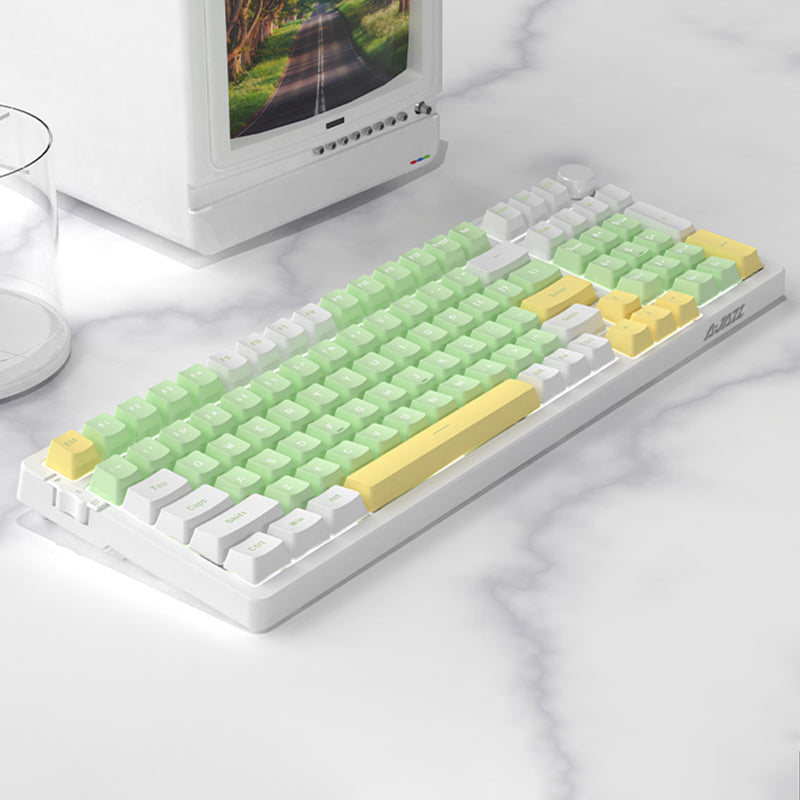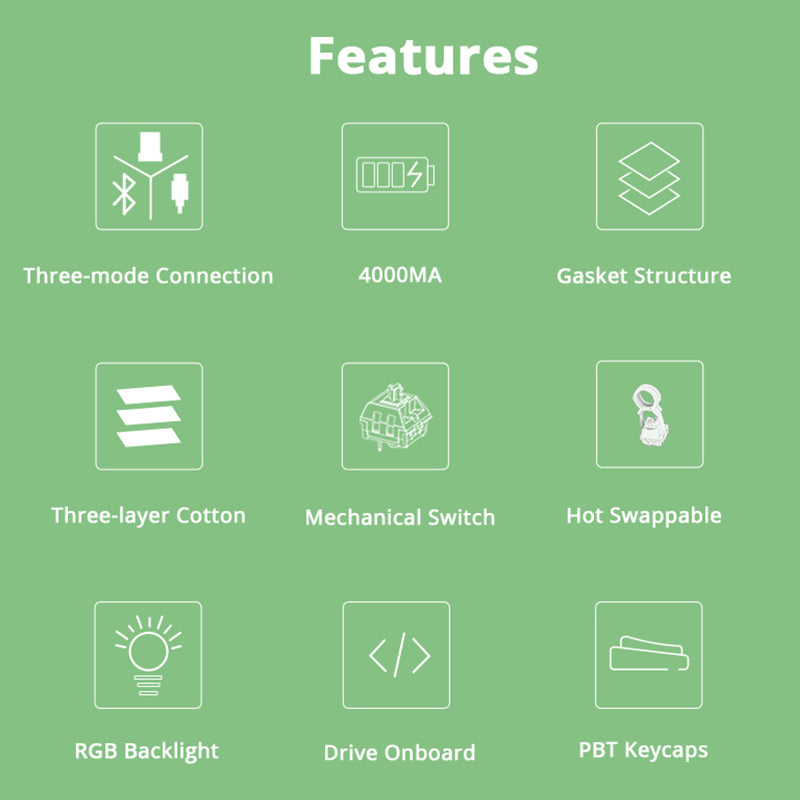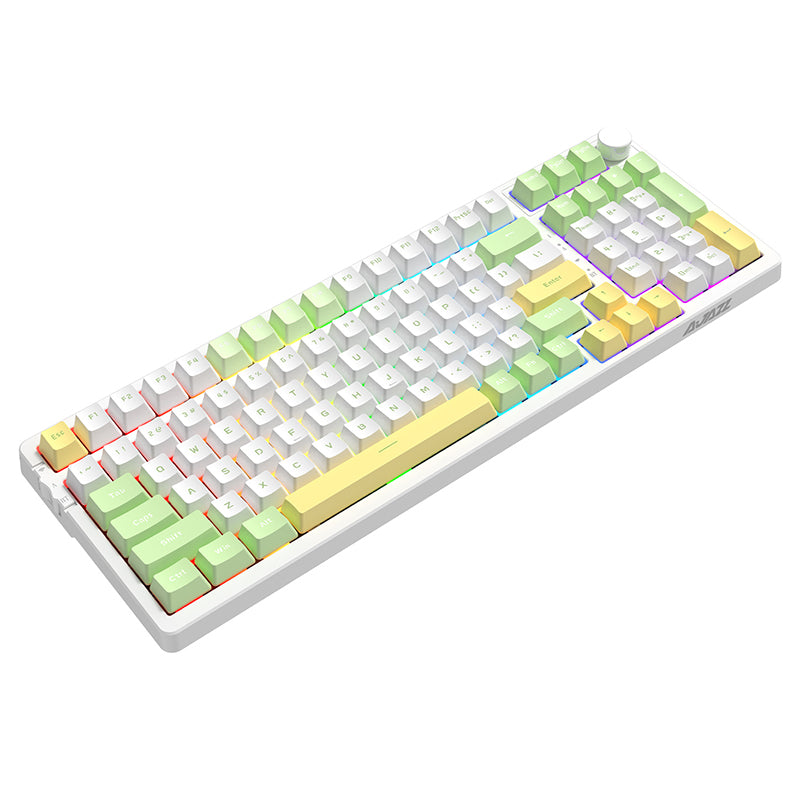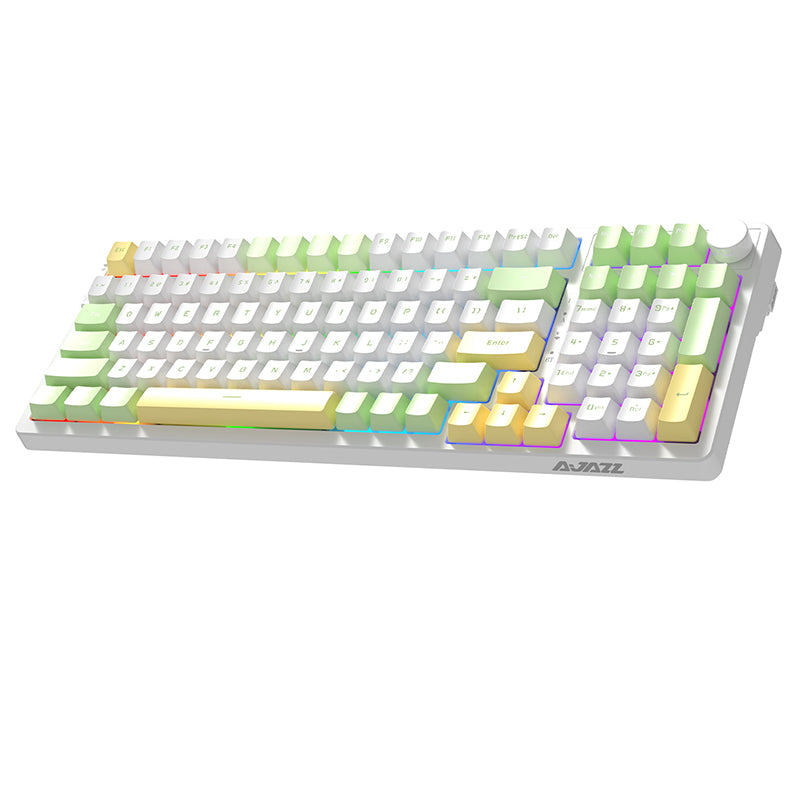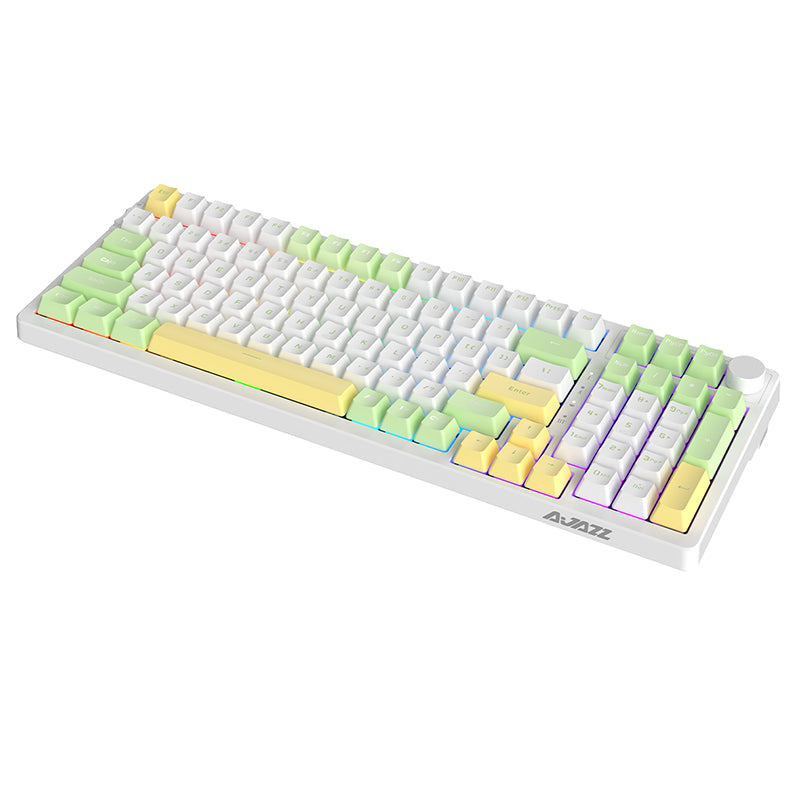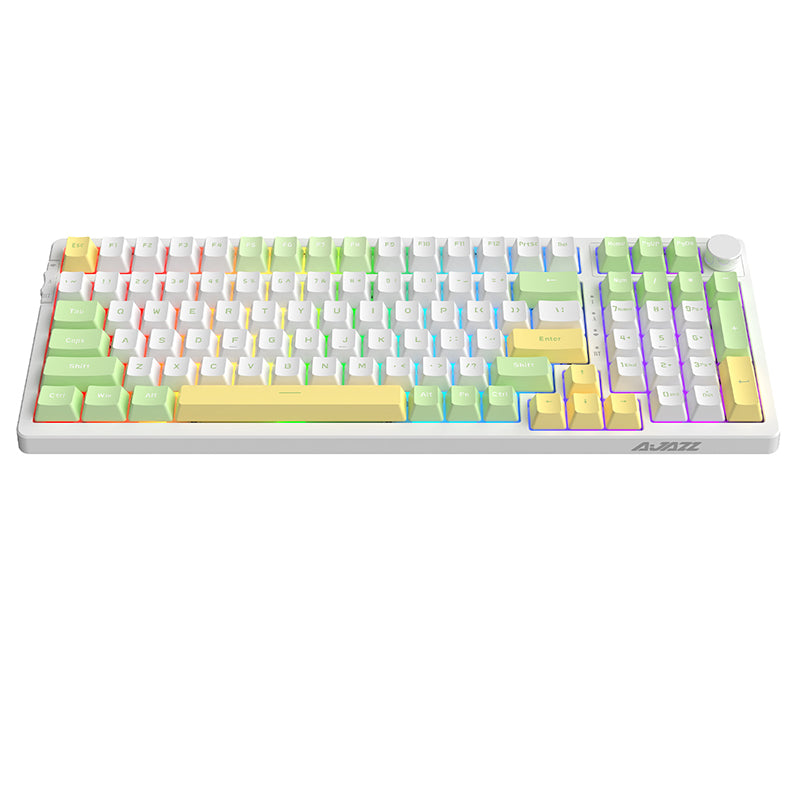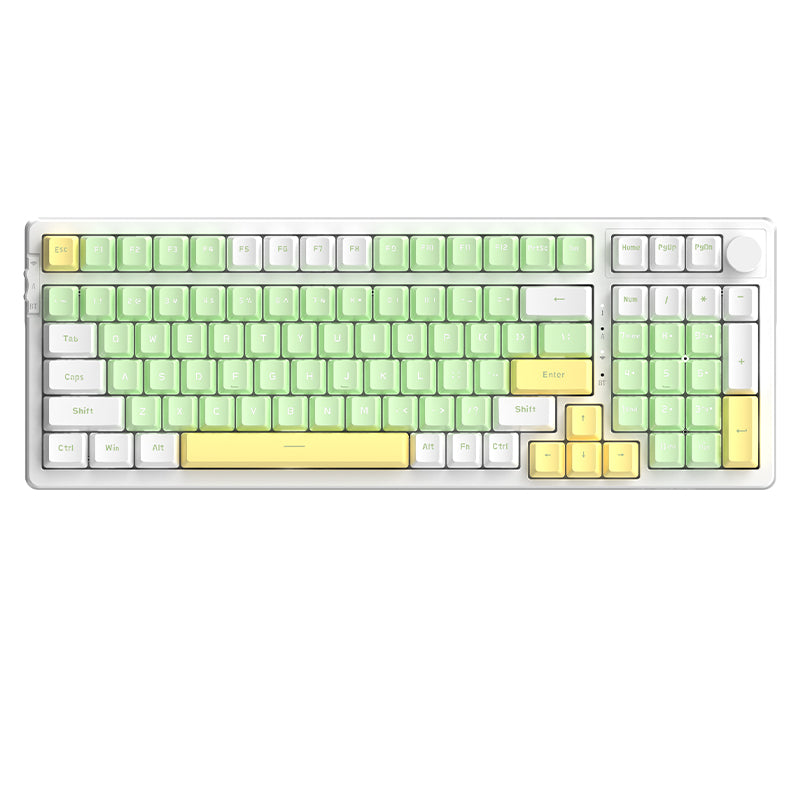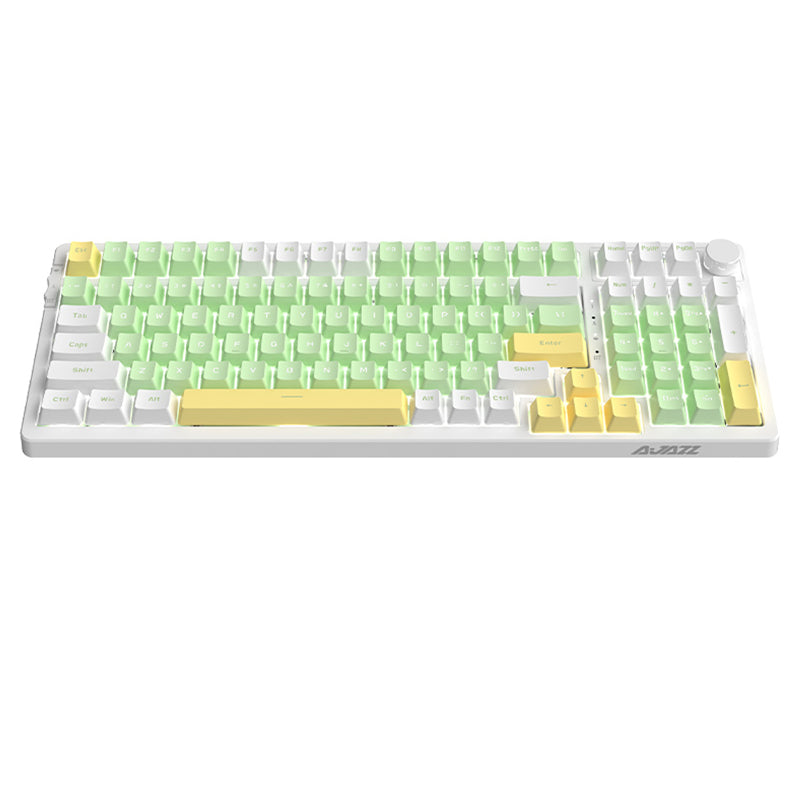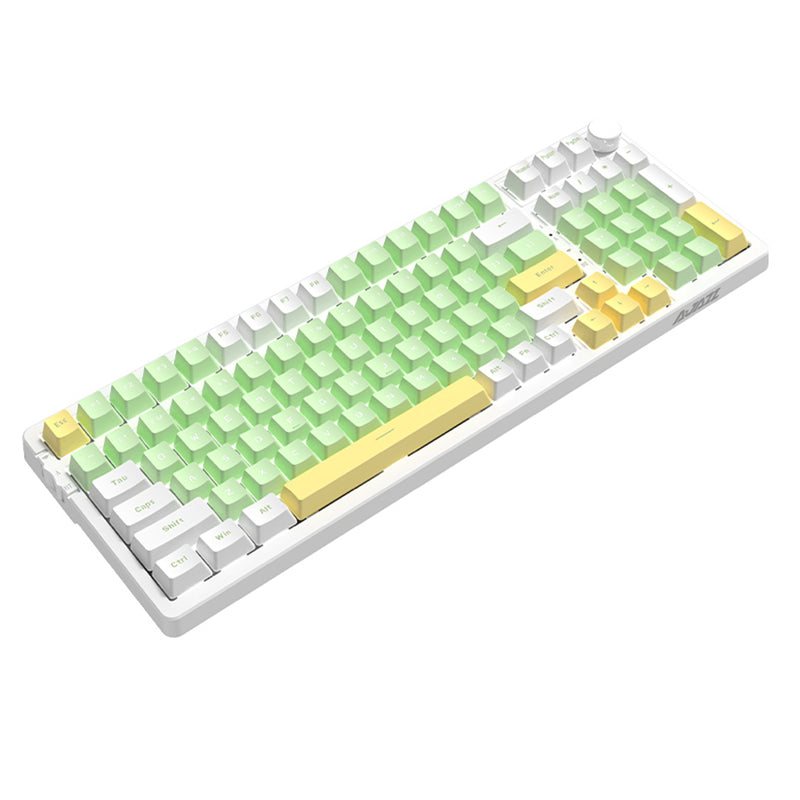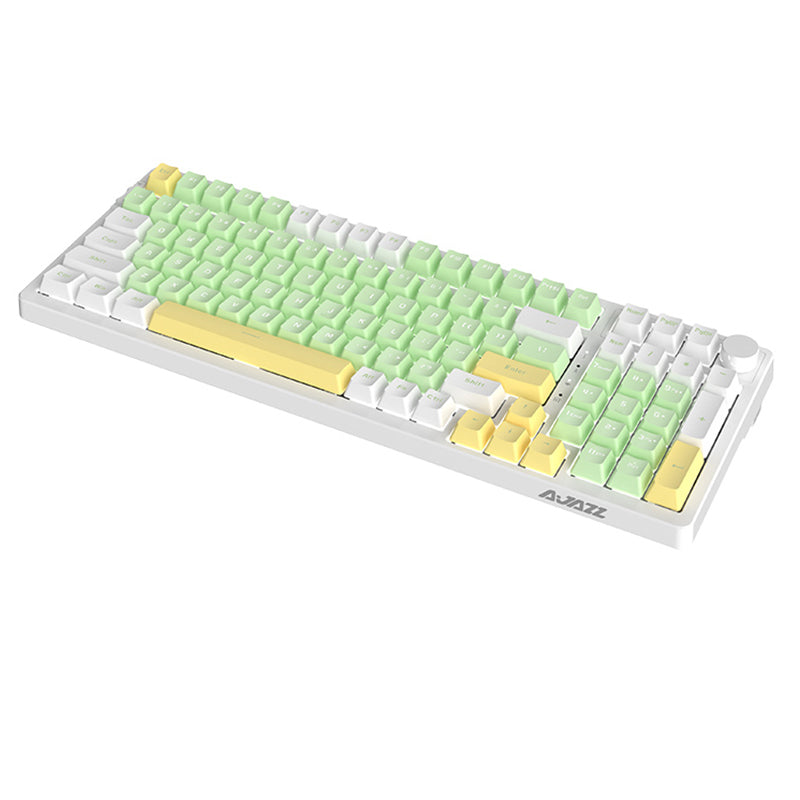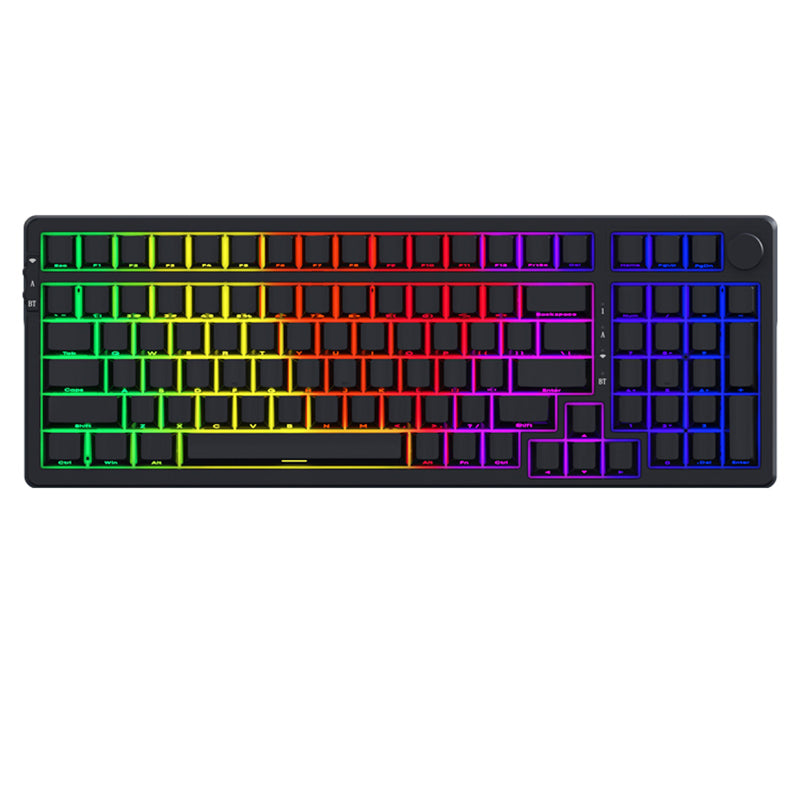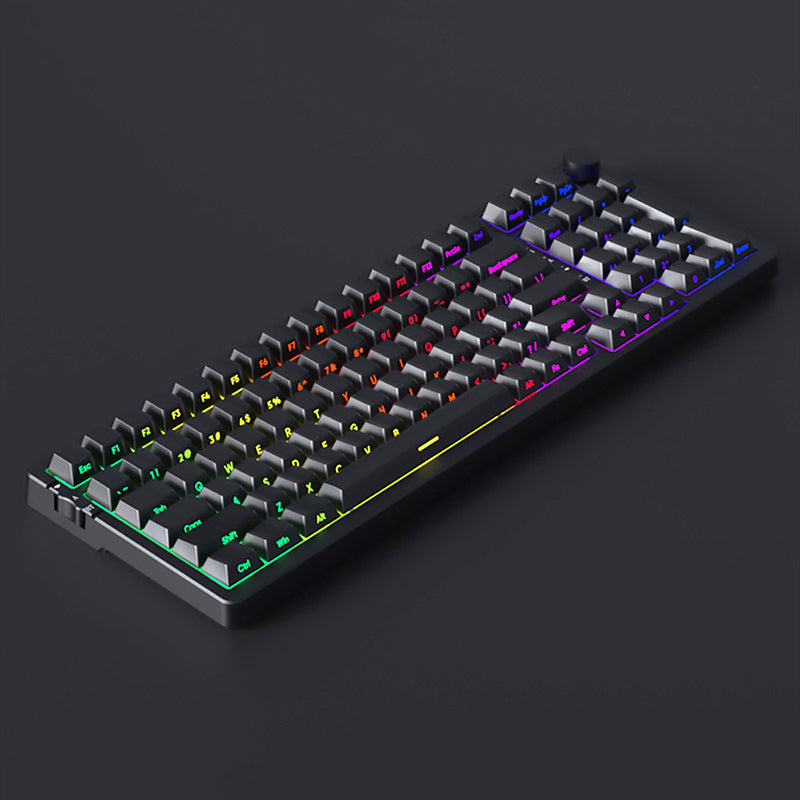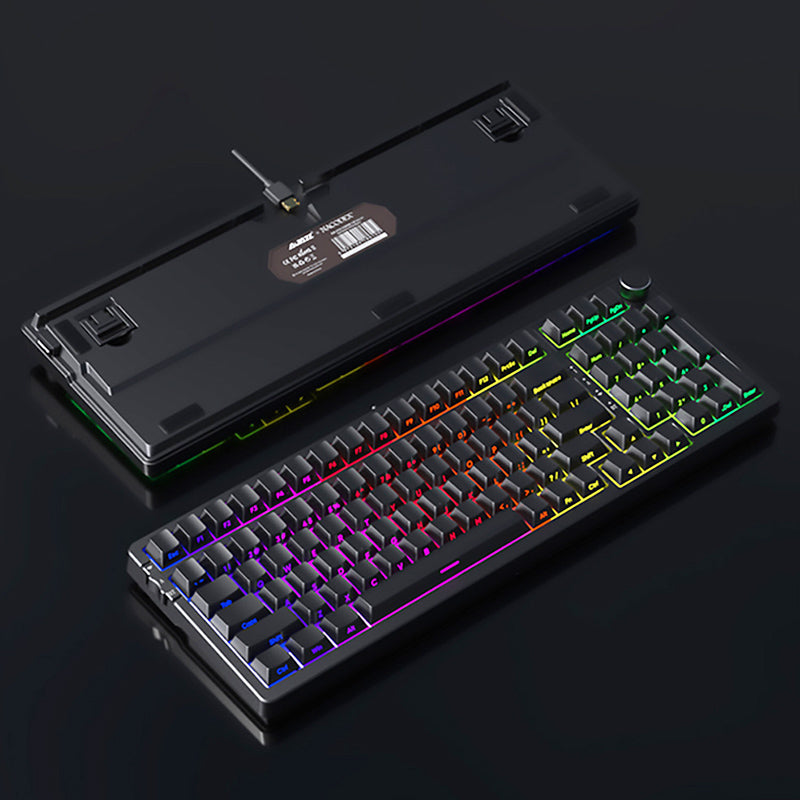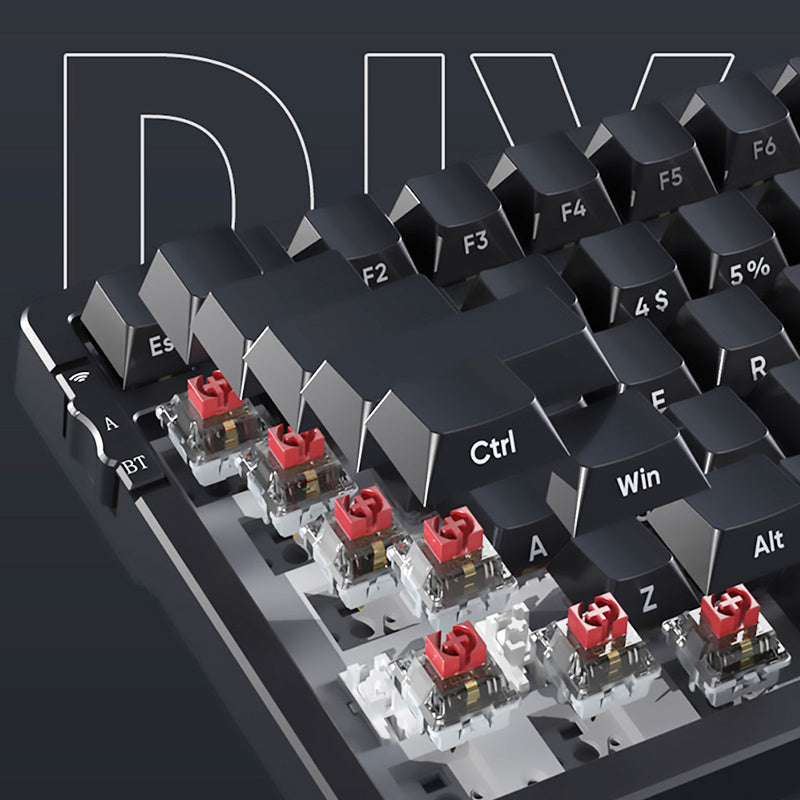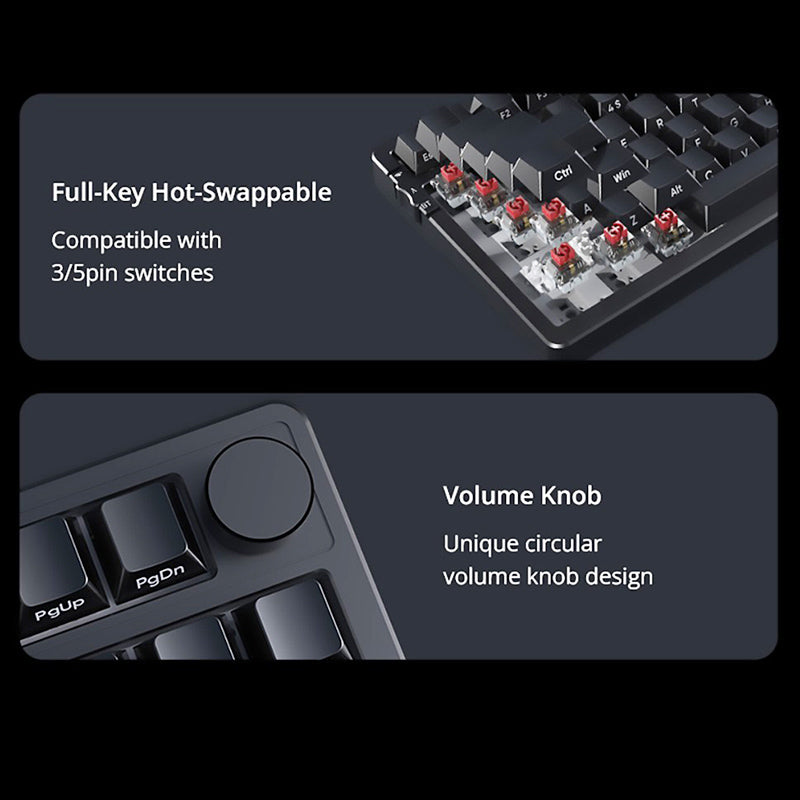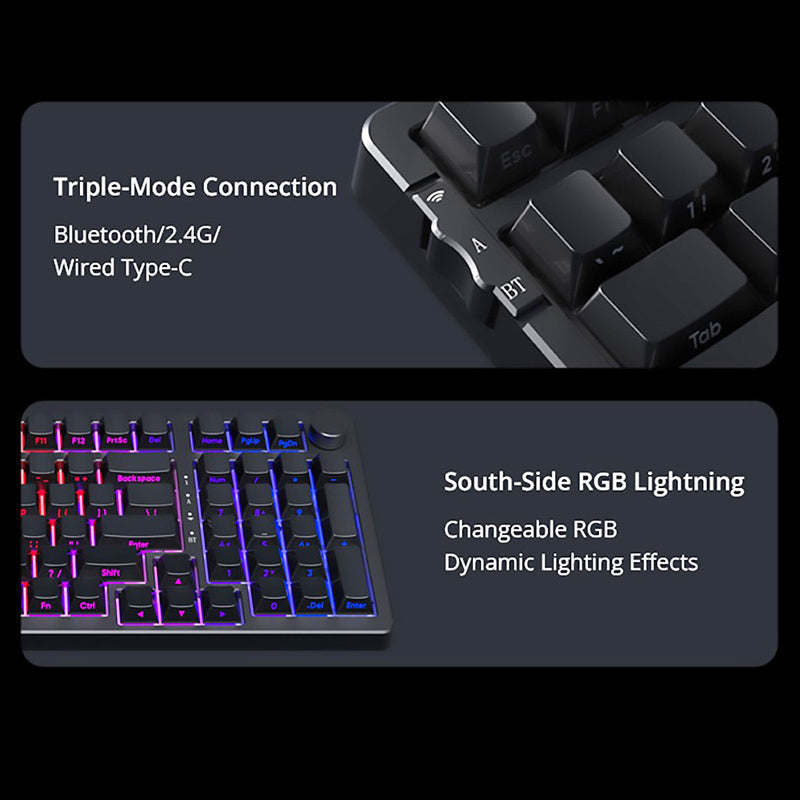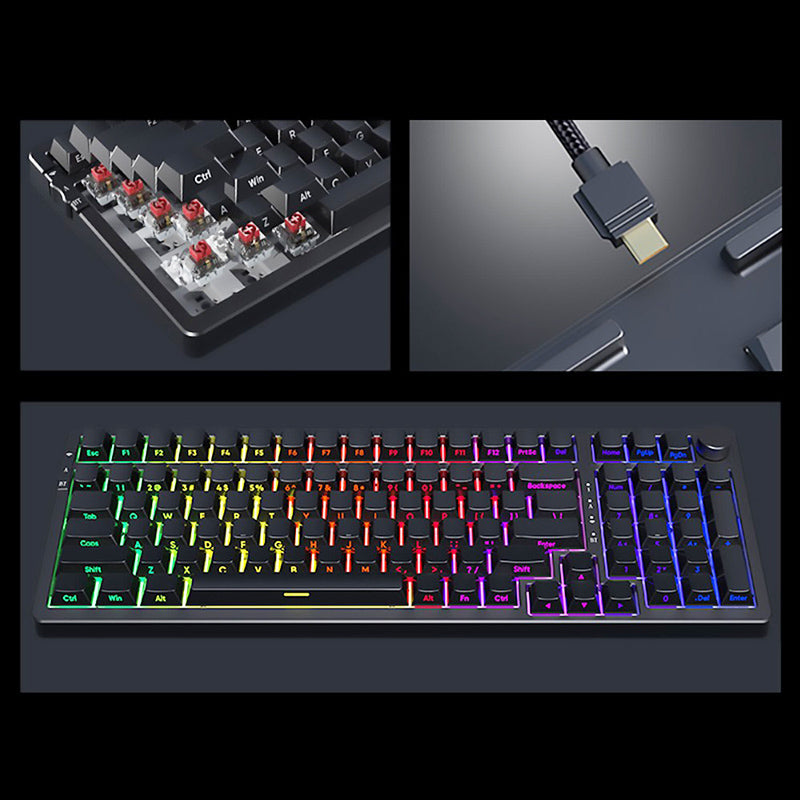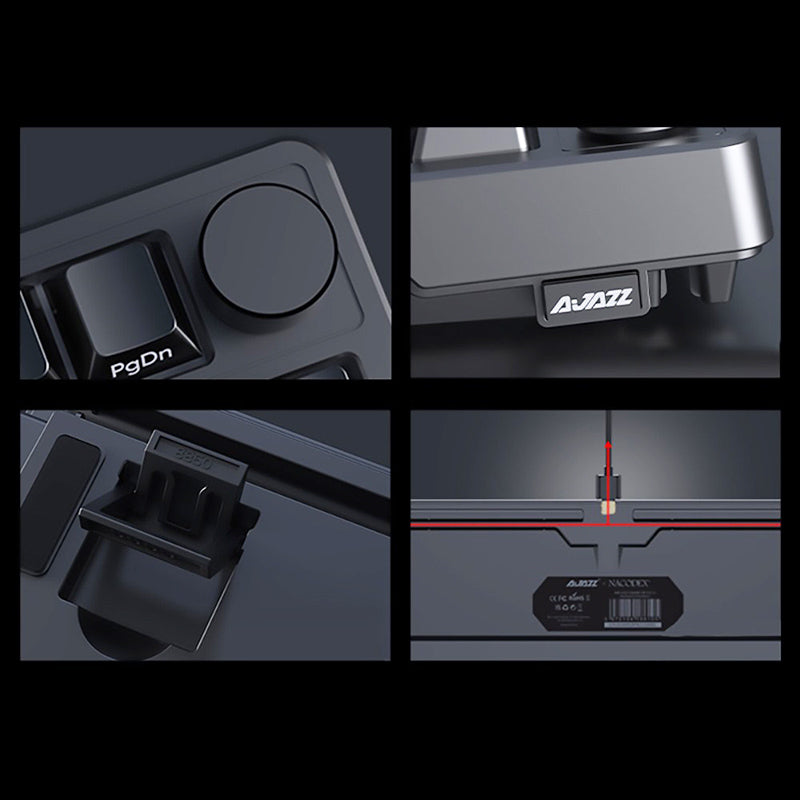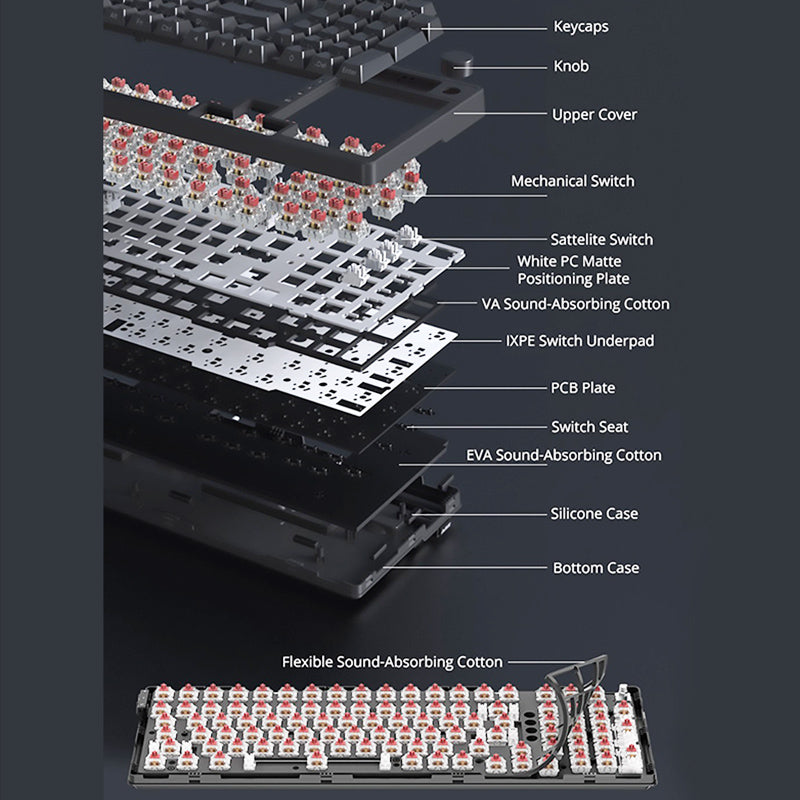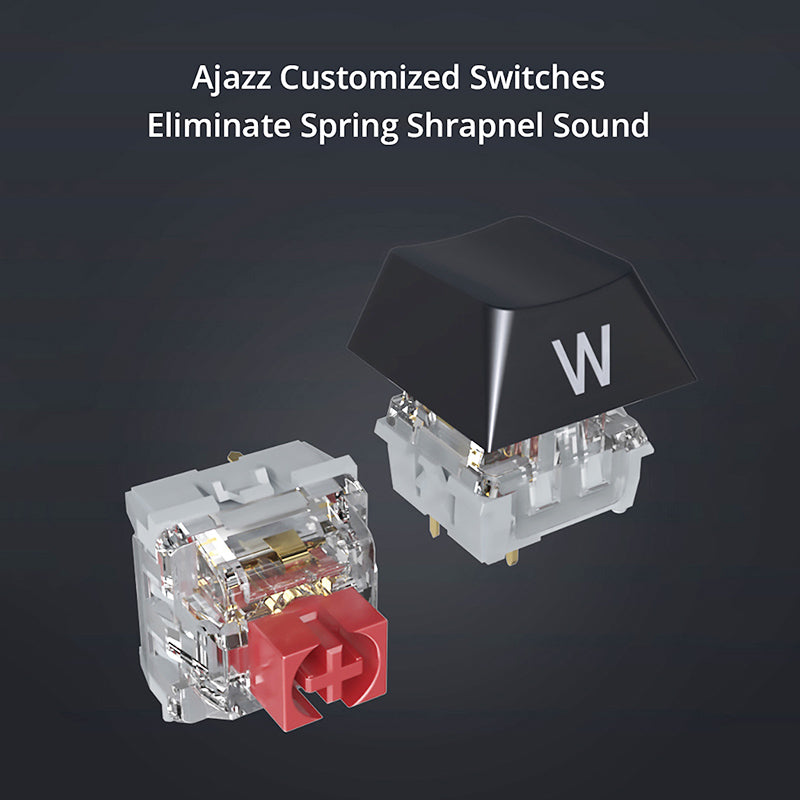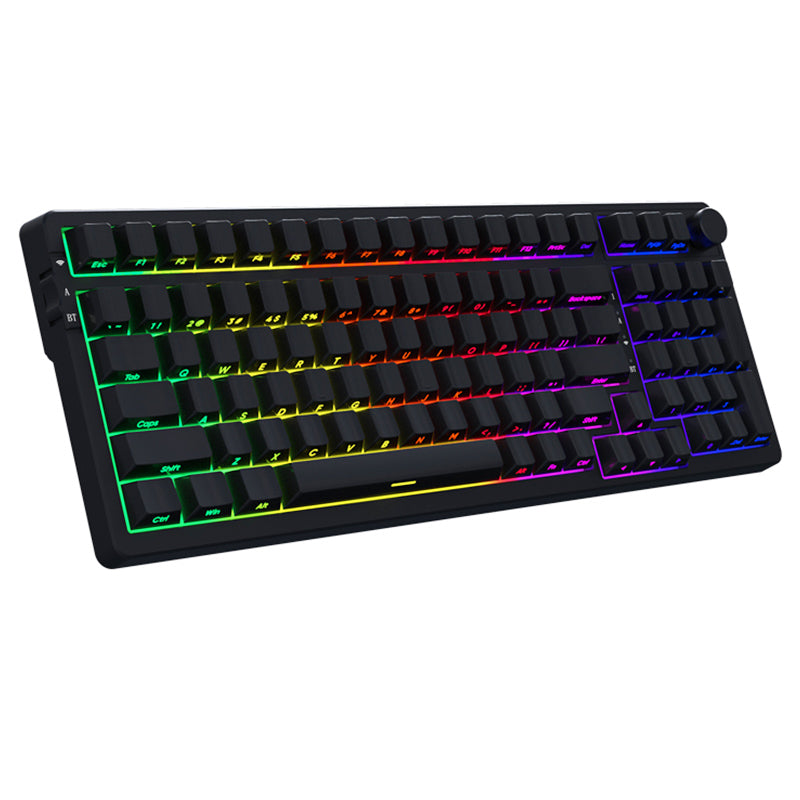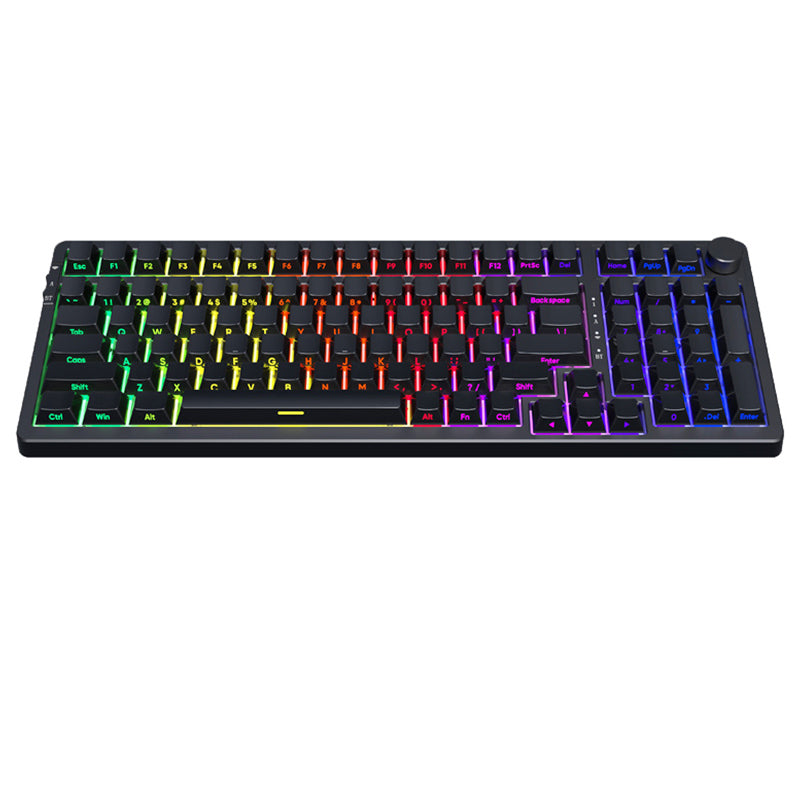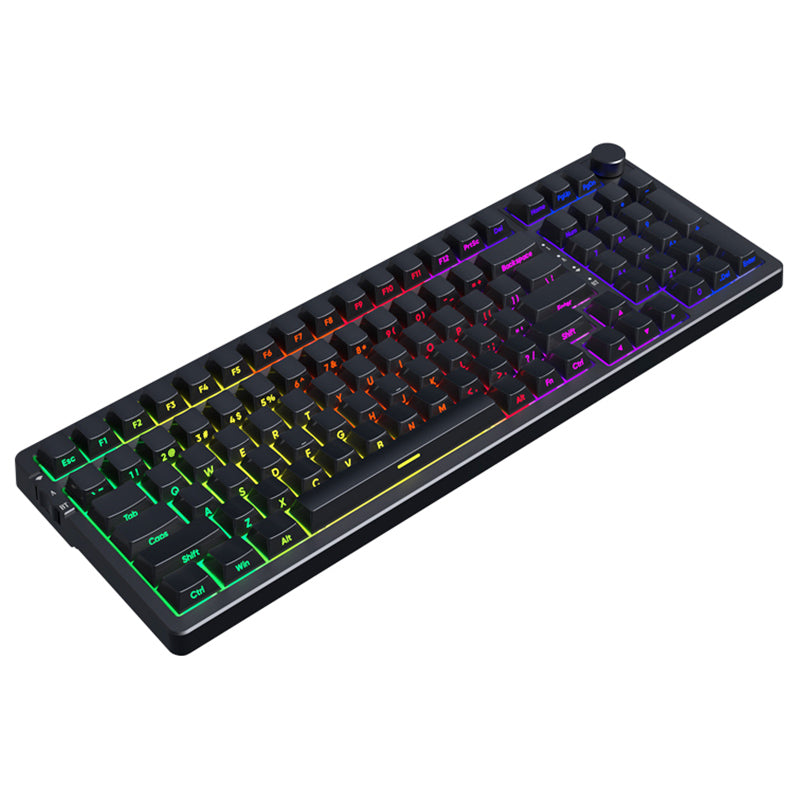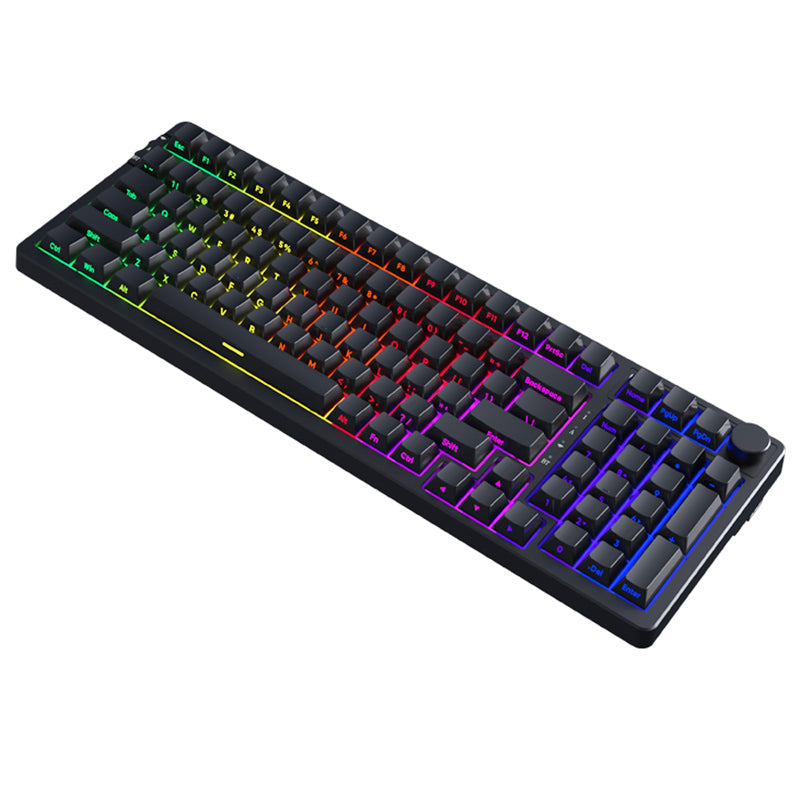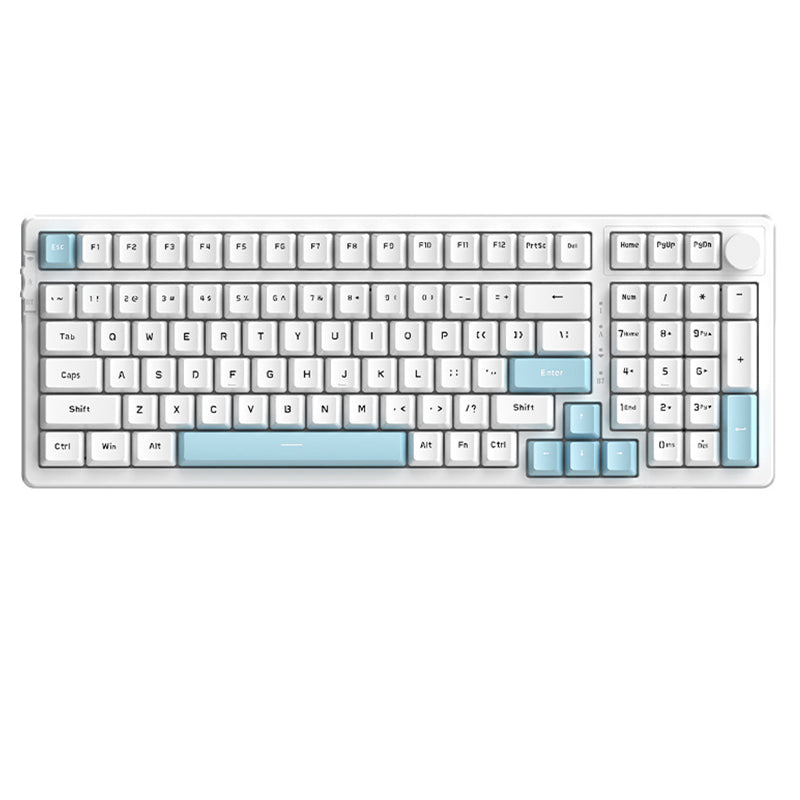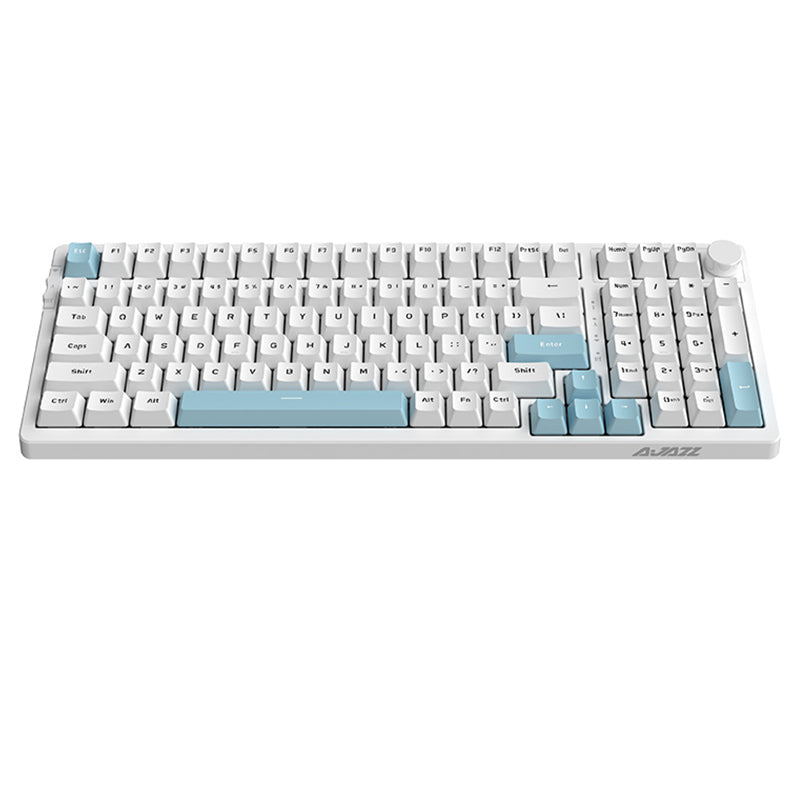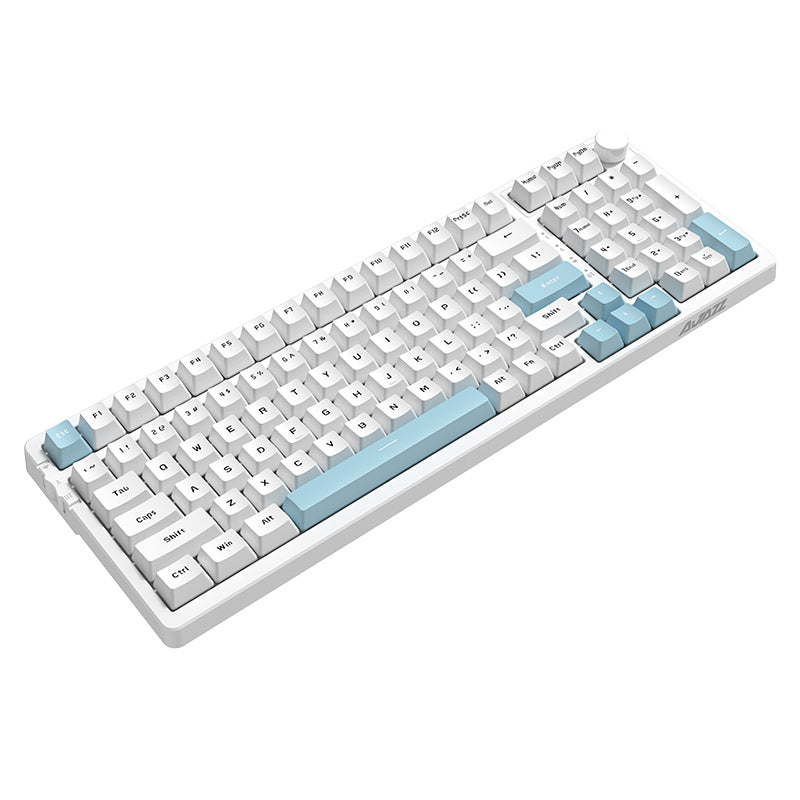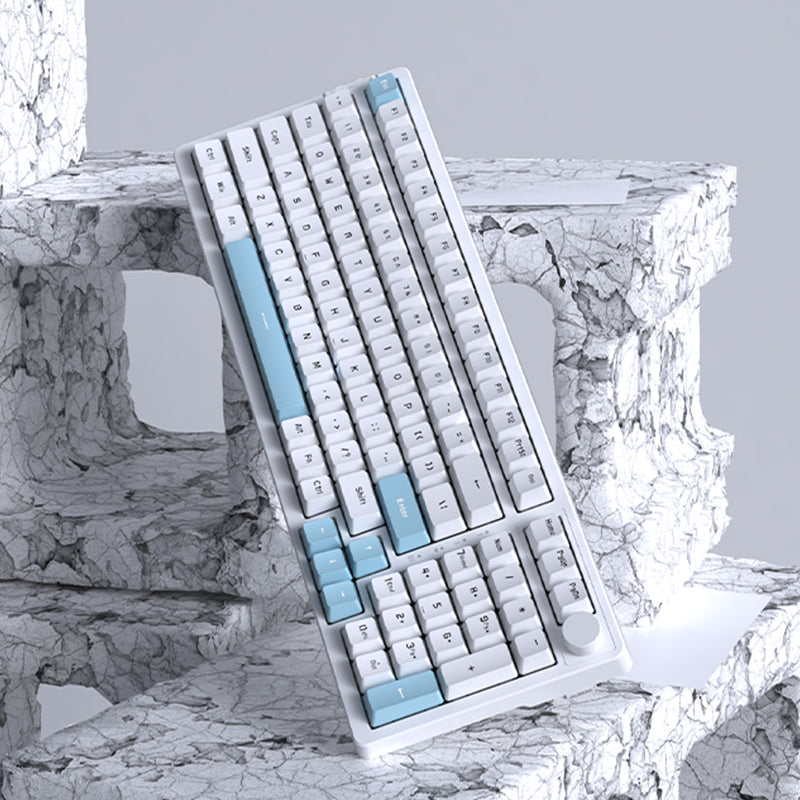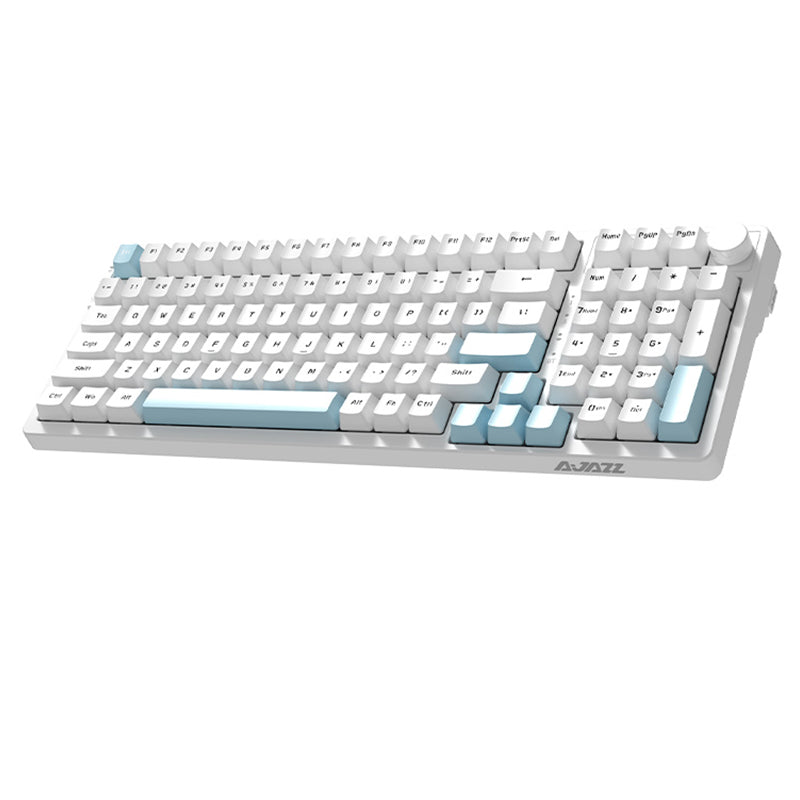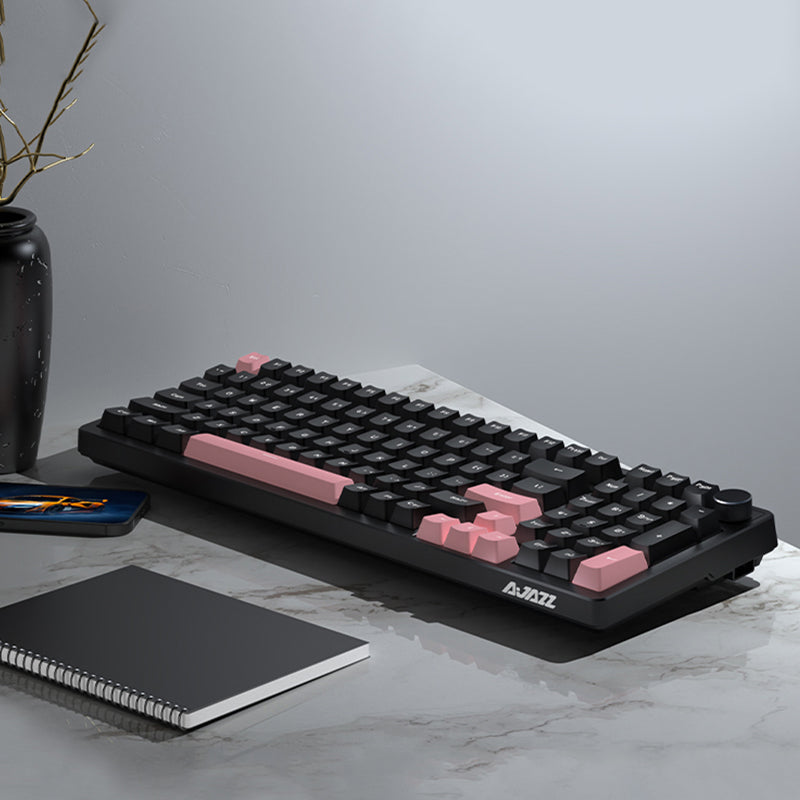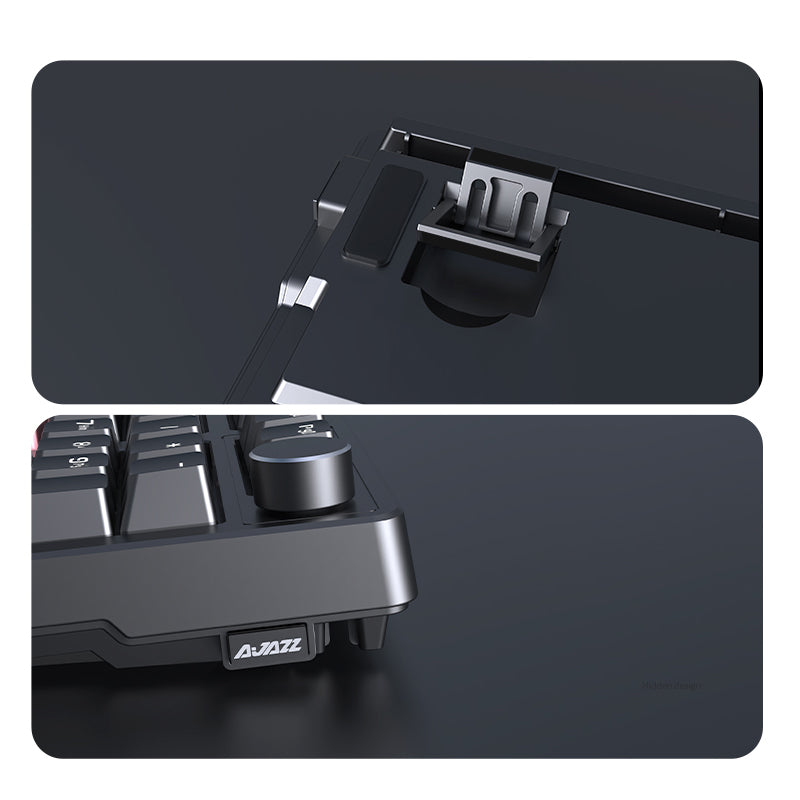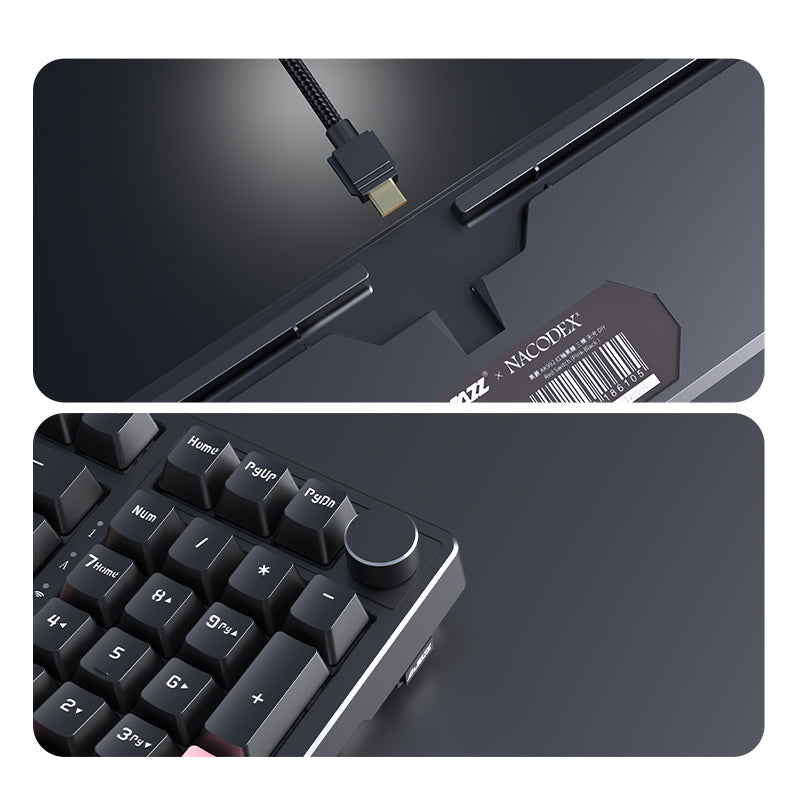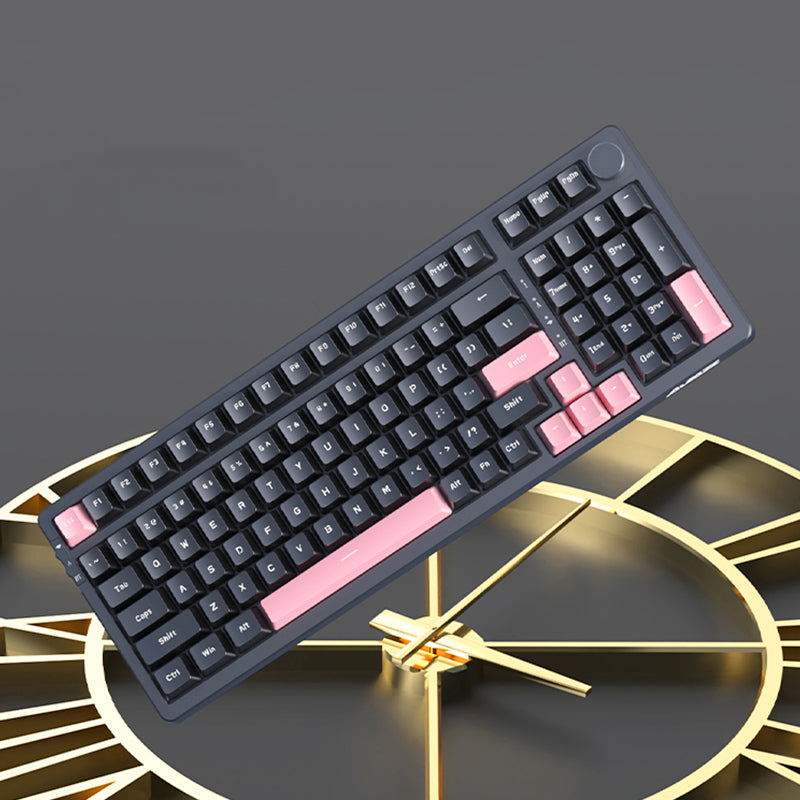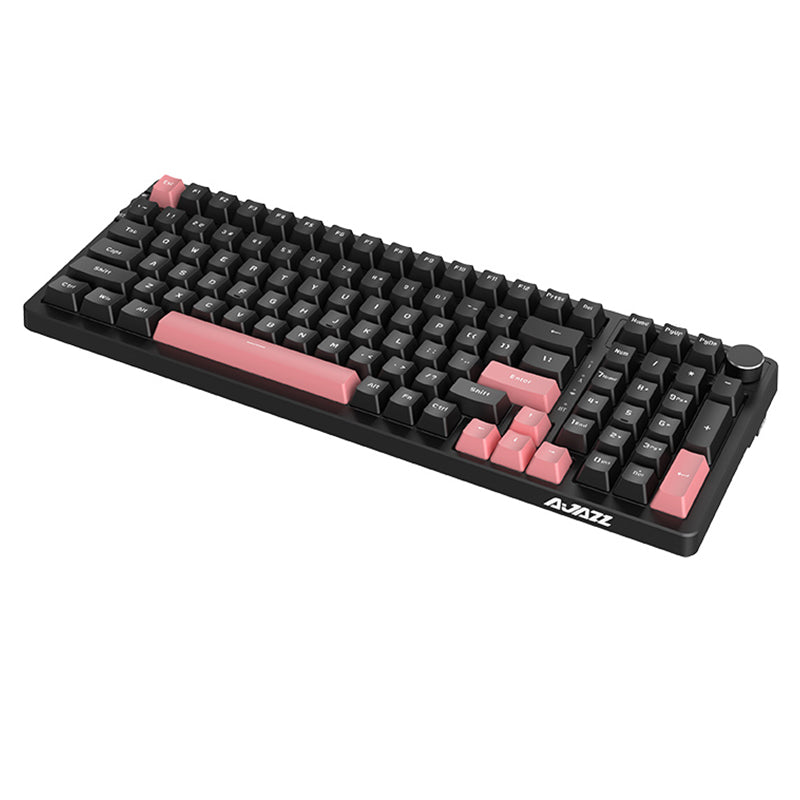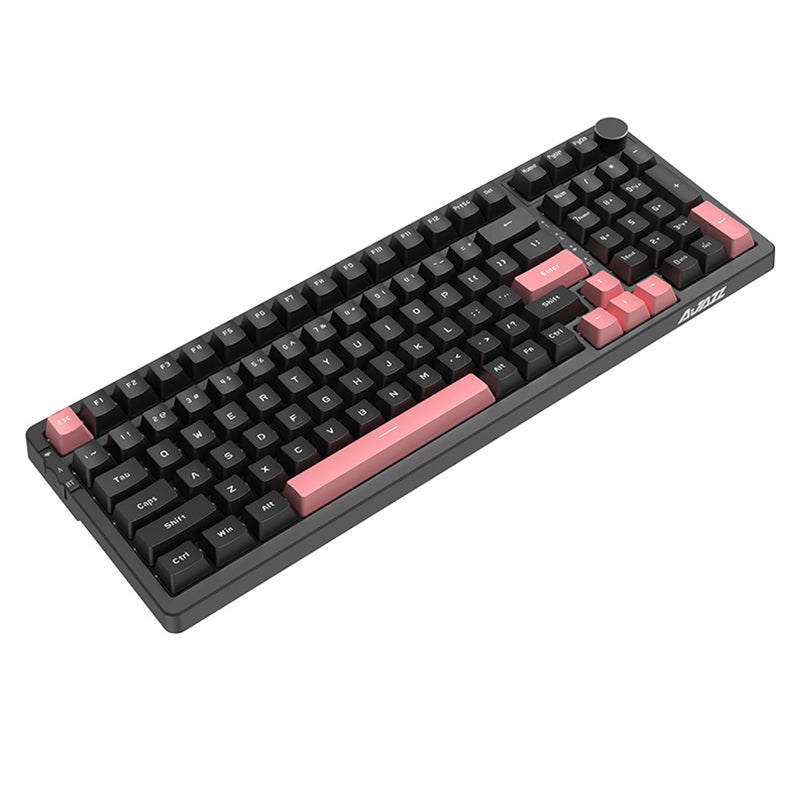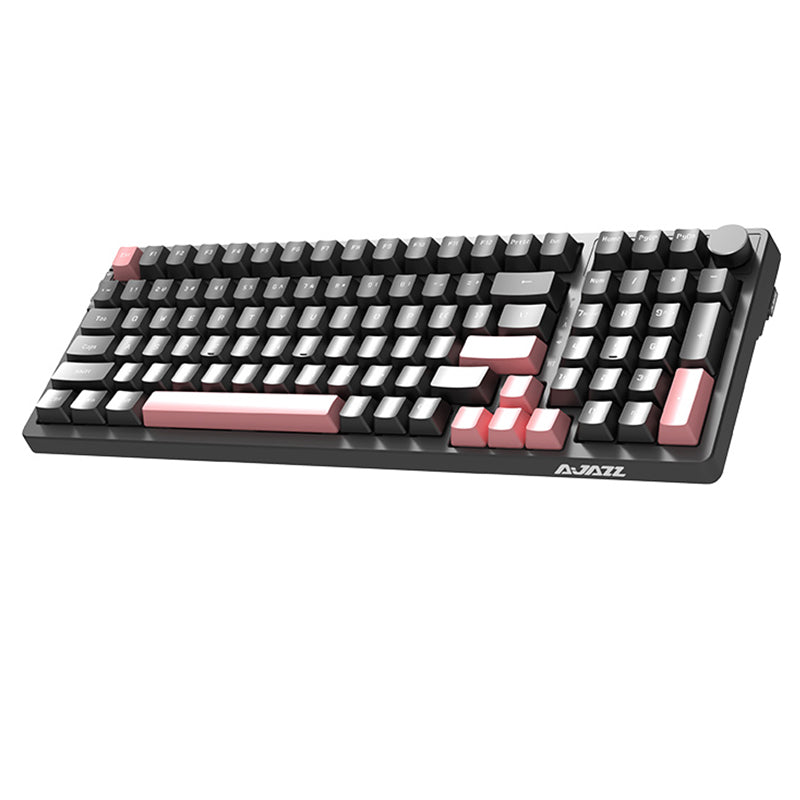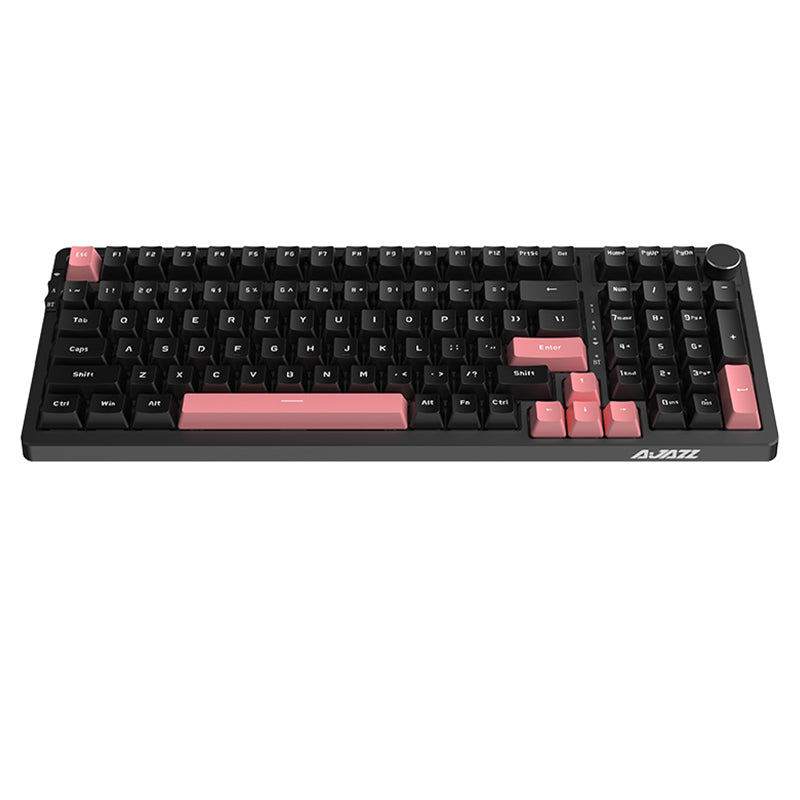 Ajazz AK992 Hot-swappable Gasket 3-Mode Mechanical Keyboard
Get a High-Quality Keyboard at a Reasonable Price.
Vibrant Colors
Lite up the vapid life with a vibrant spring ode or a spread of green field, dip into rich darkness with a dose of lingering sweetness, or dive into the ocean of calming blue, AK992 will be the touch of brightness that saves you from monotonous life. The oil-resistant PBT keycap stays vivid even after long-term usage, while the dye-sub legends and letters stay firm against wear and tear.

Triple Modes of Convenience
Stable cable, wireless 2.4ghz, or Bluetooth 5.0 that allows you to switch between three devices in one click, AK992 will take care of all your need. Whether you are looking for a clean desktop or a worry-free game session, this is a keyboard for work and play.

4000MA Battery (RGB/White version)
Big capacity battery for a long-lasting companion. The RGB/white version is equipped with a 4000mAh battery while the no-backlight one has a 1200mAh battery. Immersive productivity or frequent business trips, you can leave the charging cable and the worries about the battery running outside, and focus on the tasks at hand.

Gasket Structure
Everyone must have heard something good about the gasket-mounted keyboard: the nice type feel or the richer and deeper sound. But nothing is better than experimenting on one of your own. With three layers of silicone pads for noise absorption, the extra bumping sound is eliminated to a minimum for pure and satisfying typing sound ASMR.

Details-oriented
For neater desktops, trunking for cable is carved under the keyboard so you don't need to bend the cable at a wired angle. Front, left, or right, the cable can be wired in three directions to suit your desk setup. The edges are rounded to be sleek and a nicely fit home is attached at the side for a 2.4 dongle, for a cleaner modern look.

Customizable LEDs and Keys
Each key has mini LEDs under, it for attractive light effects that you can't take your eyes off. 18 pre-set light effects and comes with a driver that allows you to draw on your keyboard. Remap and programming keys are also easy with the accessible driver.
General

Brand: Ajazz


Type: Mechanical Keyboard


Model: AK992

Specification

Keys Layout: 99 Keys + 1 Knob / 96% 

Keycap: PBT Material OEM Profile Yellow-White-Green

Support 3pin/5pin Switch (Green White & White Green Version)


Support 3pin Switch (White Blue & Black Pink Version)

Switch: Pre-lubed

Switch Type: Ajazz customized Red Switch / Ajazz customized Brown Switch / Ajazz customized Blue Switch

Stabilizers: Pre-lubed, Plate-mounted Stabilizers

Shell Material: ABS Injection Molding

Matrix: Full Key Anti-ghosting

Connectivity: USB-C+2.4G Wireless+5.0 Bluetooth

Wire Length: 1.6M

Support System: Windows Vista/7/8/10/11, Mac, Android

Lighting Effect: RGB/18 Lamp Effect, Single Light/20 Lamp Effect

Battery: (Light Version) 3600mAh, (No Light Version) 1200mAh

Weight & Size
Product Weight: 0.8kg

Product Size(L x W x H): 39.1*14.2*4.0cm
Package Contents

1 x AK992 Keyboard


4 x Replaceable Switches

1 x Replaceable Extra Keycaps

1 x Keycap Puller


1 x Switch Puller

1 x User Manual
I like it! Compatible with the ACGAM astrology constellation keycaps.
Great keyboard for the price! I like the green, but I also bought keycaps (also from this website) to swap them out! Bought this keyboard for my Mac, and it works seamlessly! Appreciate the volume knob. Took about 3 weeks for the keyboard to arrive after I ordered it, but that was to be expected. Overall very happy with this!
Very amazing keyboard with low price
I like everything about this keyboard. The keyboard is light and the typing feeling is great. The design is very beautiful. Highly recommended.
Ajazz AK992
Got my keyboard from whatgeek cheaper than any stores. Fast shipping and delivery and very secured packaging. Keyboard came as described and with complete accessories. Satisfied with the "thock" sound and feel out of the box. But still planning to open and do some mods later. Tried to change the knob but the extra one I have for my feker is loose. Hope they included an extra knob too. Overall, it's a good keyboard and whatgeek did good for the packaging and fast transaction. Happy customer here. Won't hesistate to buy again next time.
Great product for a great price
Stock switches are great too. A bit heavy but great, not much noise
Omg I'm so happy with my purchase its such a great keyboard for its price & the switches are lubed and sound amazing