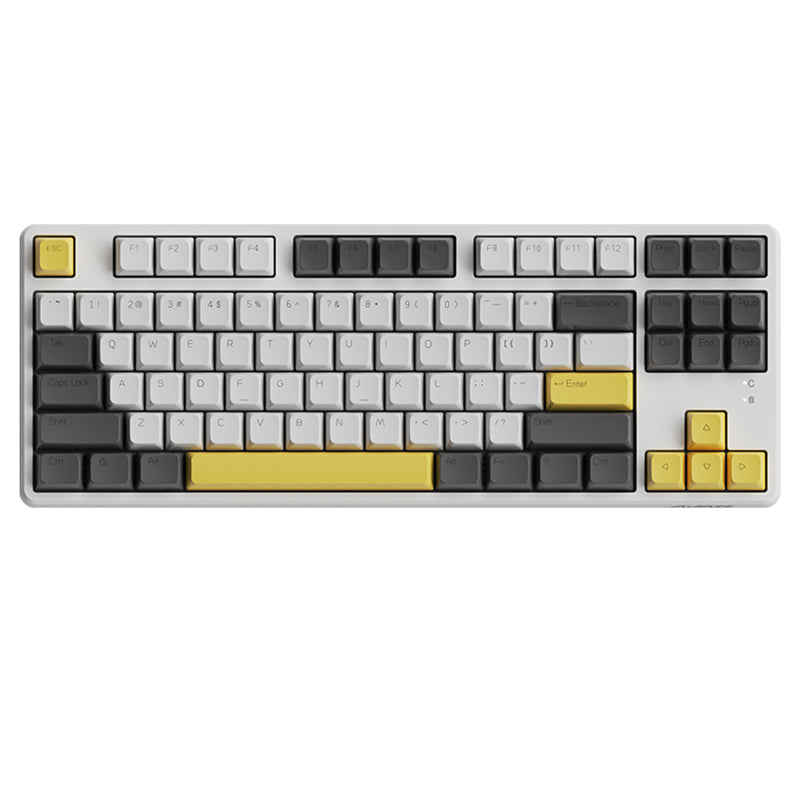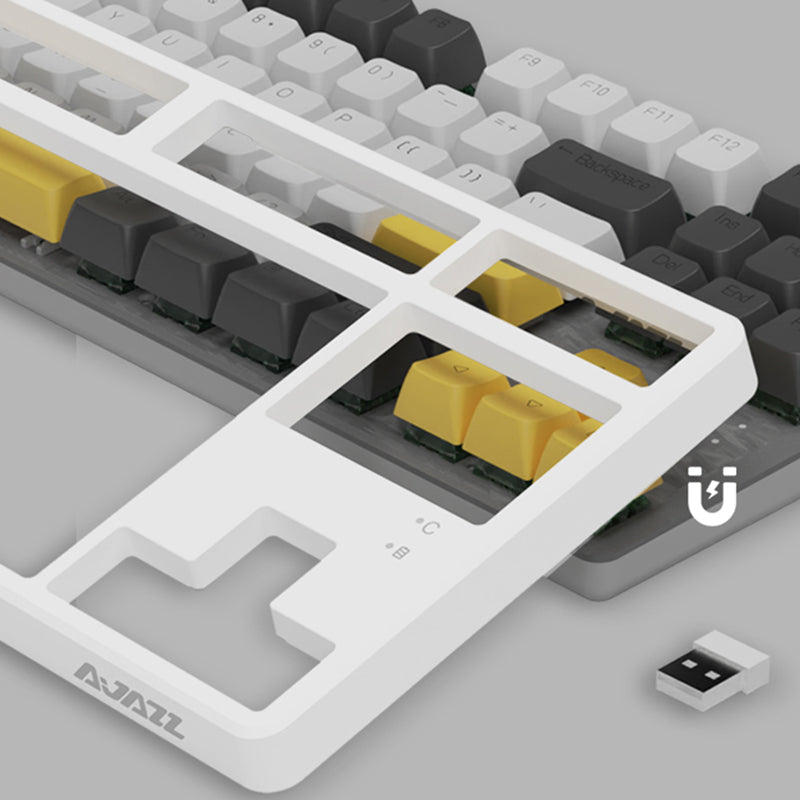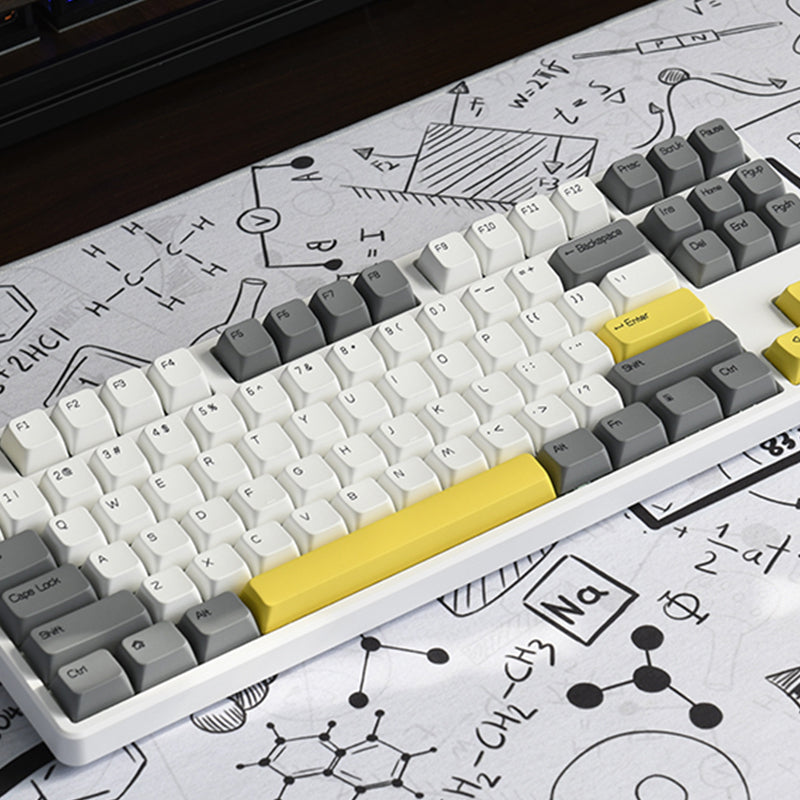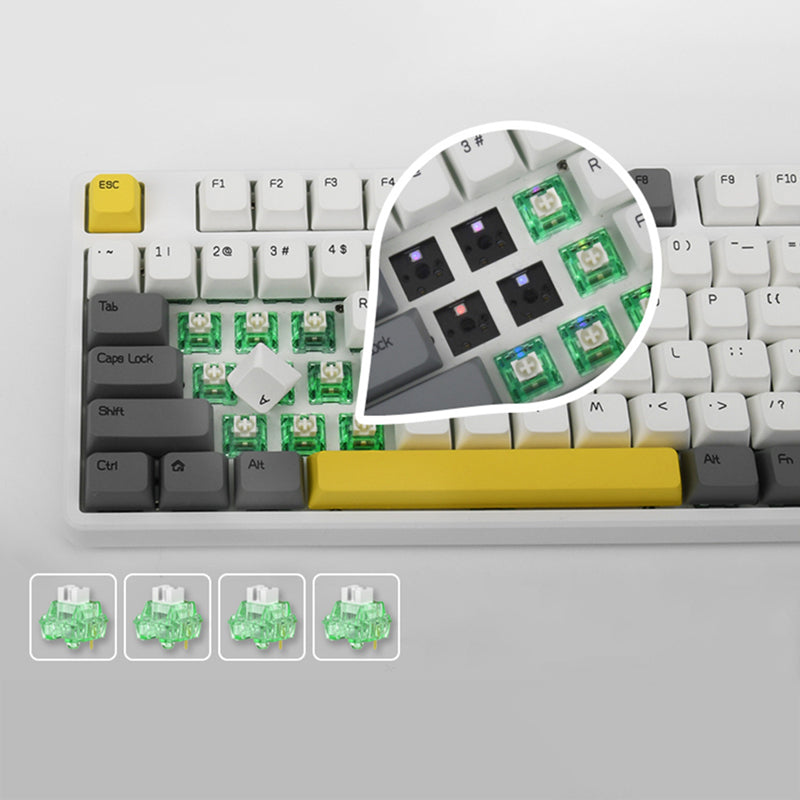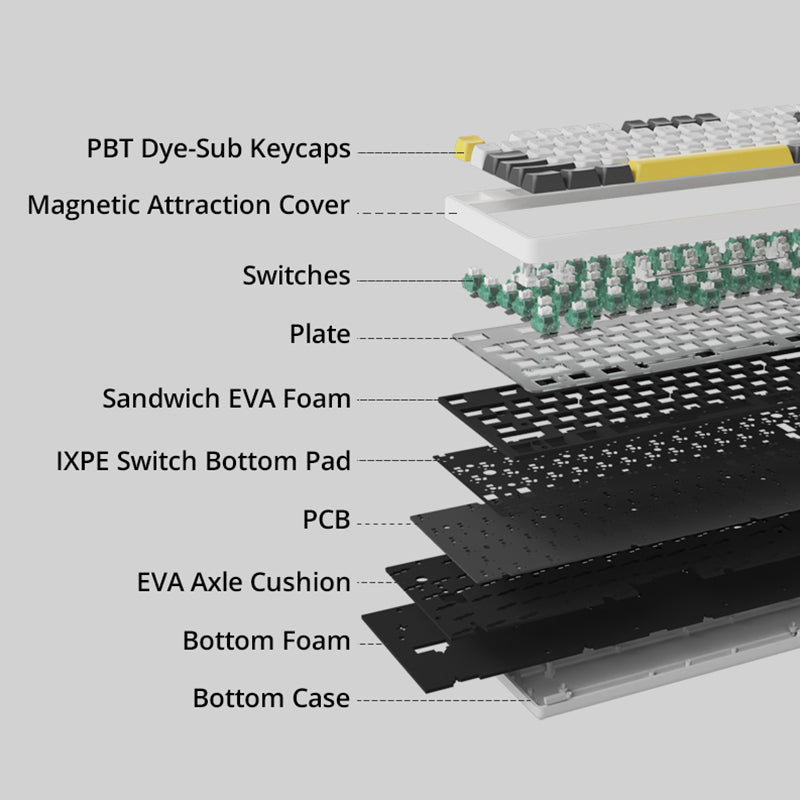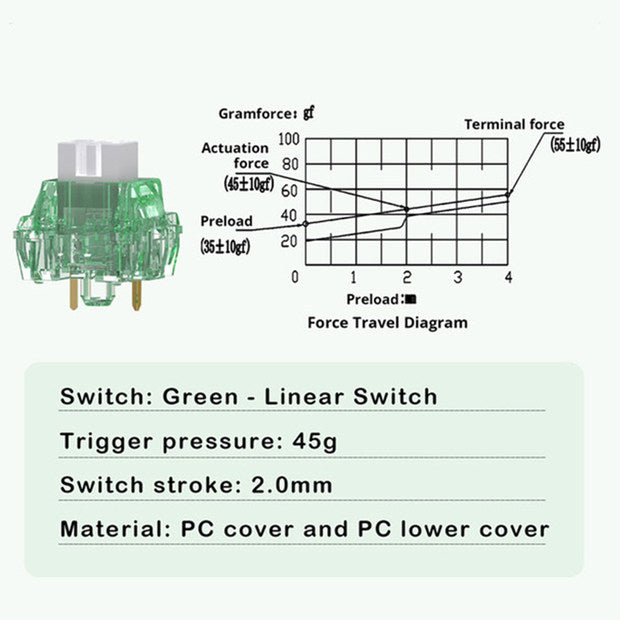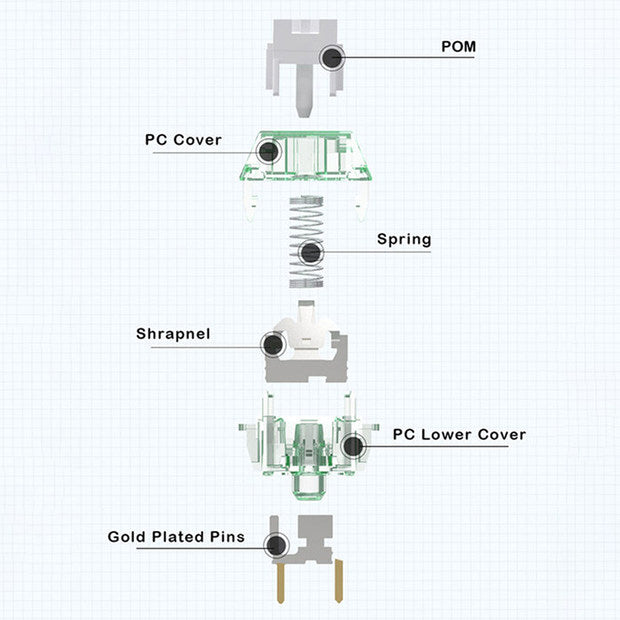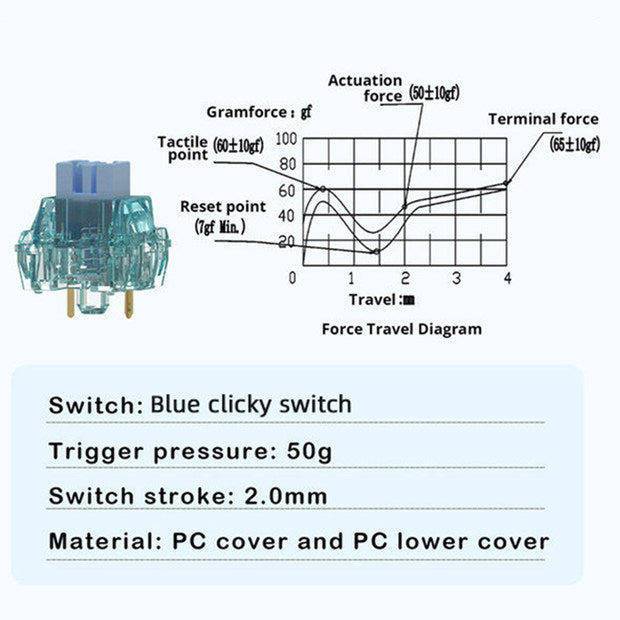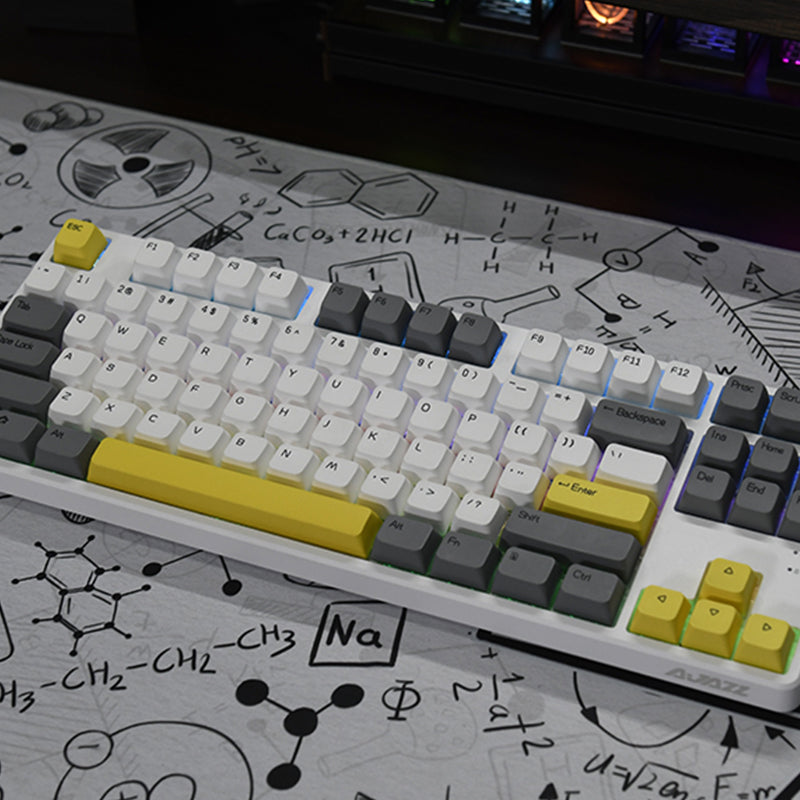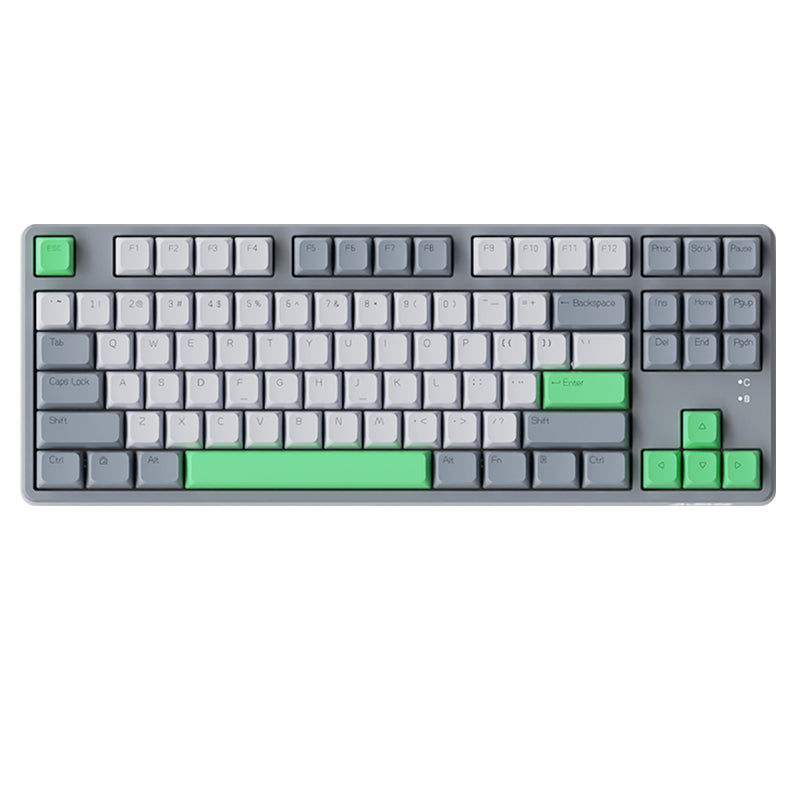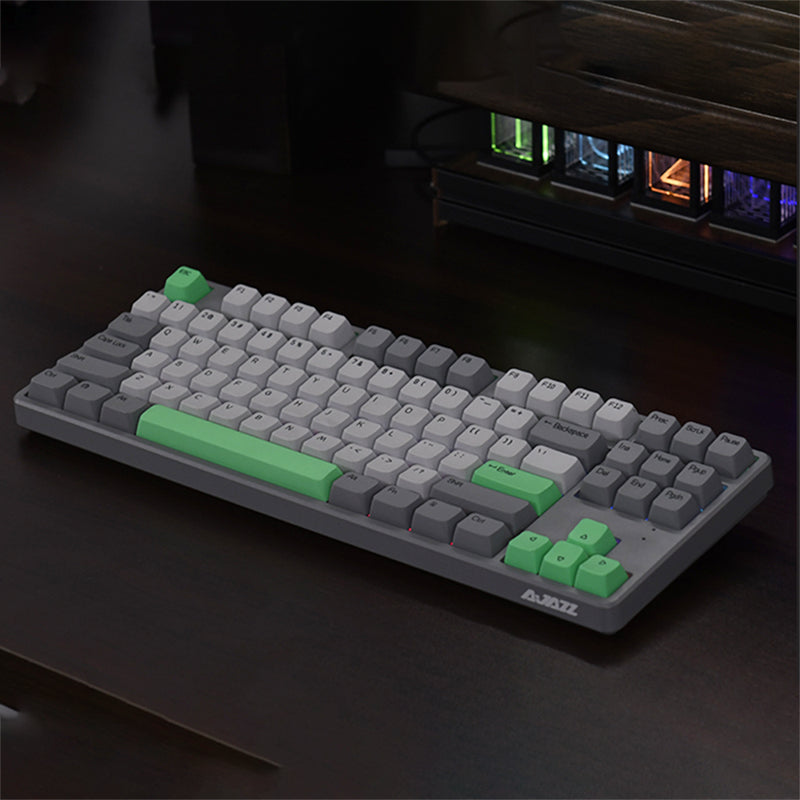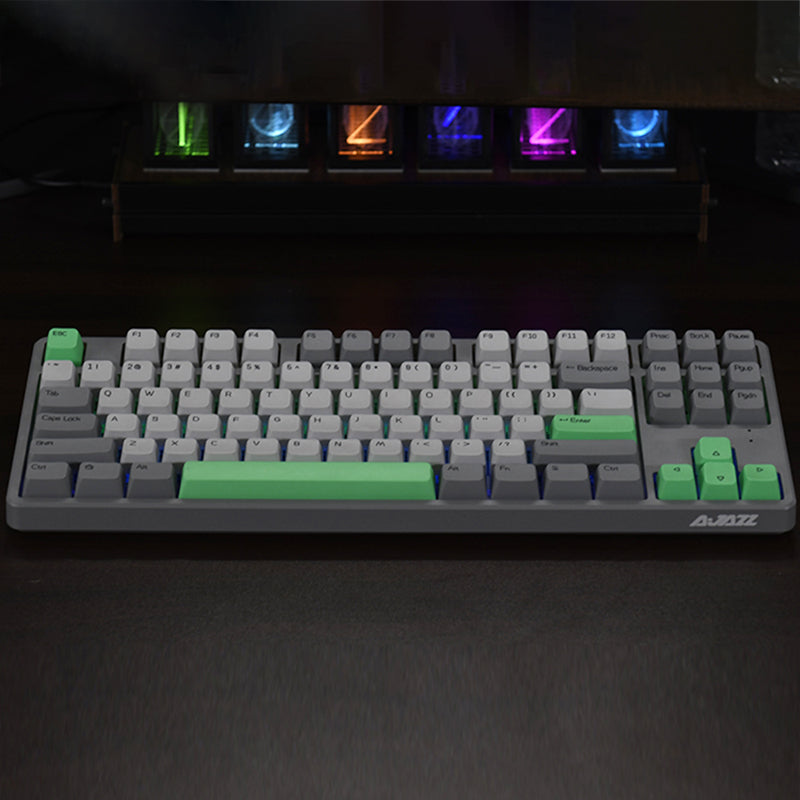 Ajazz AK873 TKL Mechanical Keyboard
Switch Type:
Ajazz AS Green Linear
TKL Hot-swappable Keyboard
Ajazz AK873 keyboard is designed with a TKL layout to be more suitable for both office typing and gamers. This keyboard houses the necessary 87 keys with arrow keys, function keys and home clusters. If you would like a different typing experience or sound, you can change the switches directly without soldering since it is designed with hot-swappable features.

Sandwich Mount with EVA Foams
The Ajazz AK873 is designed in the sandwich mount which tends to be easily customized. In the meanwhile, we are dedicated to reducing the hollow sound from the keyboard. To reach this goal, this keyboard is also equipped with muffled foams at the bottom, an EVA sheet under the PCB, and an IXPE switch sheet above the PCB, plus an EVA plate foam. The keyboard is muffled by the foams and presents a greatly smooth atmosphere for typing experience.

Type-C Wired, Bluetooth 5.0 & 2.4GHz Available
The Ajazz AK873 supports connection via Bluetooth or 2.4GHz for wireless connectivity, or with the included Type-C USB cable. With Bluetooth 5.0, it easily connects seamlessly with your devices. The keyboard is also easily switched among the three modes for efficient multitasking and speedy performance. 

MDA Profile PBT Dye-sub Keycaps & Ajazz Custom AS Switches
With PBT materials, the keycaps are durable and oil-free. The MDA profile is a type of ergonomic design, it remains the sculpt feature to better suit long-time typing. The keyboard comes with Ajazz custom switches: Ajazz AS Green linear switch and AS Blue tactile switch. With a medium press force of 45g from the AS Green and 50g from AS Blue, the switches are easy to be triggered.

Built-in RGB Lights & Compatible with Mac/Win
RGB light effects are classic and neat, and you can freely adjust the brightness and light speed. Moreover, Ajazz AK873 is compatible with OS on Windows/Mac. It surely meets the needs of each user to work efficiently or gaming/working status switching.
General

Brand: Ajazz


Type: Mechanical Keyboard


Model: AK873 

Specification

Layout: TKL, 87-key

Backlight: RGB

Support Switch: 3pin/5pin Switch

Keycap Type: Dye-sub PBT Material MDA Profile

Battery: 2500mAh

Connectivity: Type-C Wired, Bluetooth 5.0 2.4GHz

System Compatibility: Windows / macOS

Product Weight: 1.1kg


Package Weight: 1.4kg


Product Size(L x W x H): 35.6*13*3.5cm

Switch Type

Ajazz AS Green Switches

Type: Linear

Operating Force: 45±8gf 

Pre Travel: 2.0±0.5mm 

Total Travel: 4±0.2mm

Ajazz AS Blue Switches


Type: Tactile

Operating Force: 50±8gf

Pre Travel: 2.0±0.5mm 

Total Travel: 4±0.2mm

Package Contents

1 x AK873 Keyboard


6 x Mac Alternative Keycaps

4 x Spare Switches

1 x 2 in-1 Keycaps/Switch Puller

1 x Type-C Cable


1 x 2.4G dongle

1 x User Manual
Ajazz AK873 TKL
I love this keyboard i Will rebuy new stuff on whatgeek again when i Need a new keyboard Thank you Whatgeek!
A beautiful keyboard
I'm a loyal fan of the TKL keyboard and it's great
it meets all my needs: I like RGB, I like the unique design (its magnetic structure is really interesting), and I like wired connections, I don't like Bluetooth or dongle connections.
So, when I switch to the gradient keycaps I like and the plain white keycaps, this is a TKL keyboard at its best!
This keyboard fits me perfectly and the keys are really comfortable too. The quality is great.
Very comfortable keyboard, whether it is the keys, keycaps, or lighting, it is great.
pretty cool,
I love it, the best budget keyboard under $100, the backlight is beautiful, the light can go through the keycaps, the light covers the keys well, so you can see them well at night, and The light is not dazzling and looks very comfortable.
The quality of the keycap is also good, and it is not easy to fade. It should be made of PBT material, which is a bit thick, but it does not affect the feel.
Fantastic
What a fantastic keyboard. You have the option of removing the cover to change the key profile, and in general the keyboard is of excellent quality. I haven't really tried the wireless, but in general it works perfectly, and the Gateron `green switches are fantastic. Highly recommended.
Setup Ideas From Customers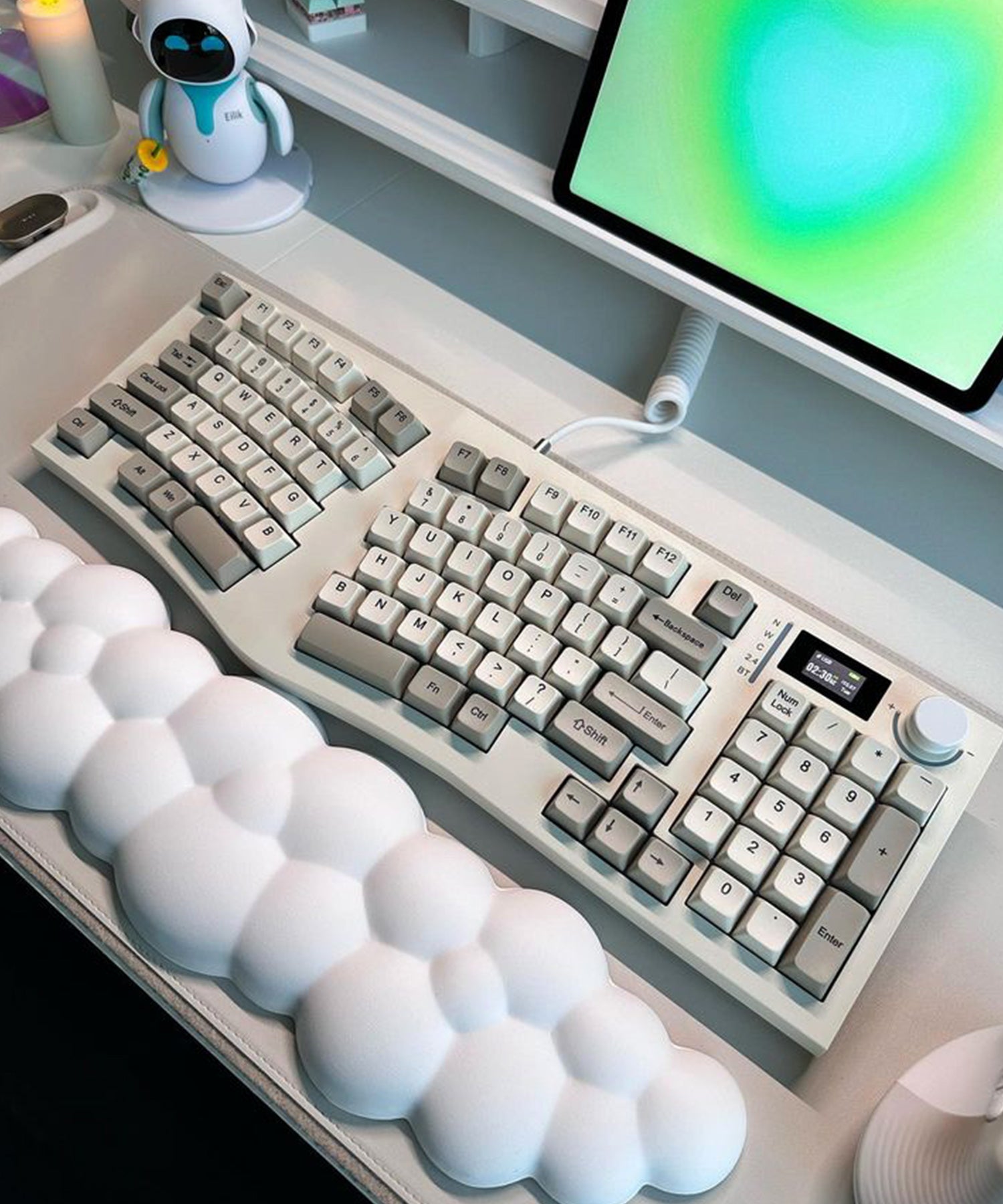 FEKER Alice98 Wireless Mechanical Keyboard With LED Screen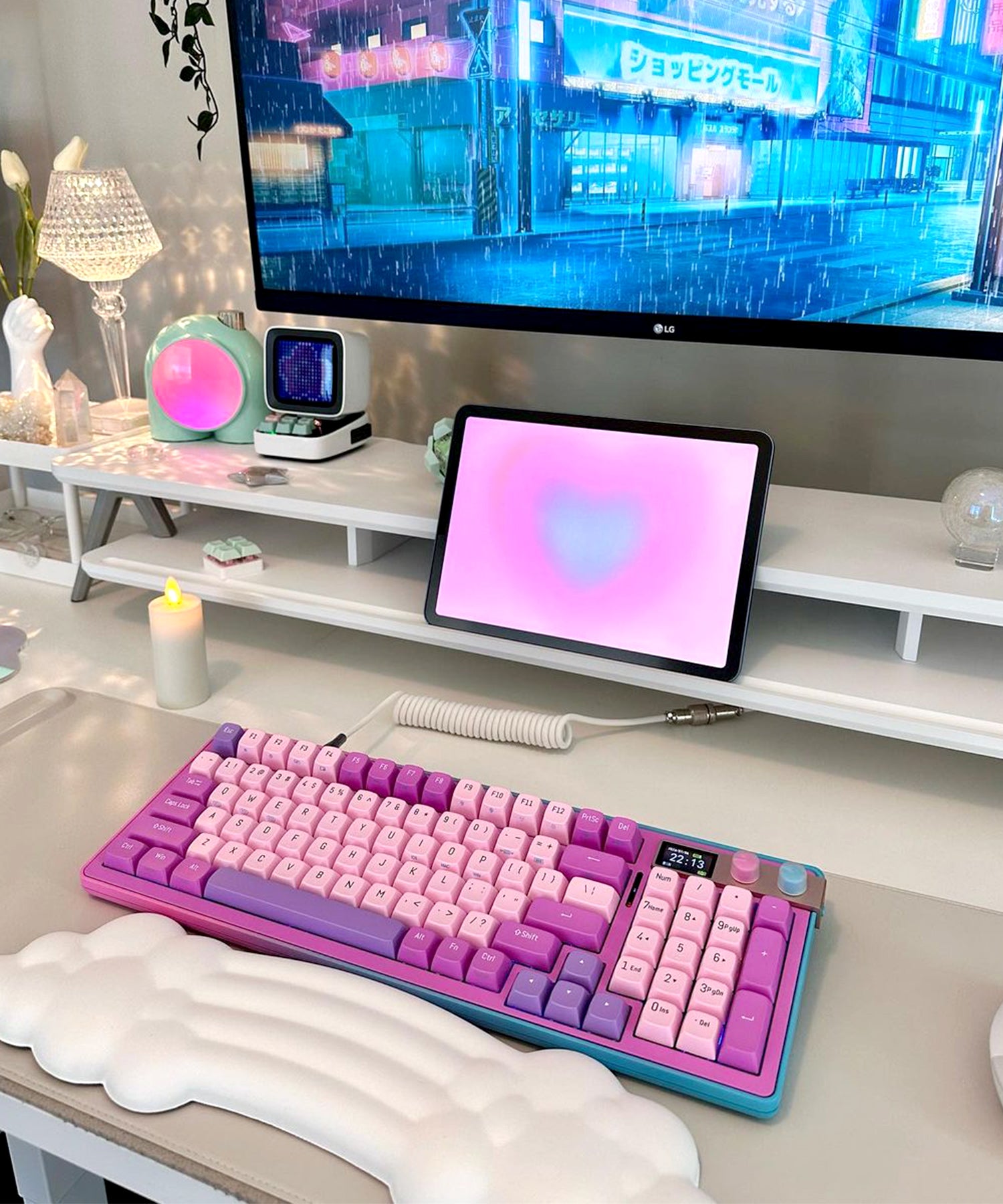 FOPATO H98 Love & Salvation Wireless Mechanical Keyboard With TFT Screen
FirstBlood B81 Crystal Transparent Wireless Mechanical Keyboard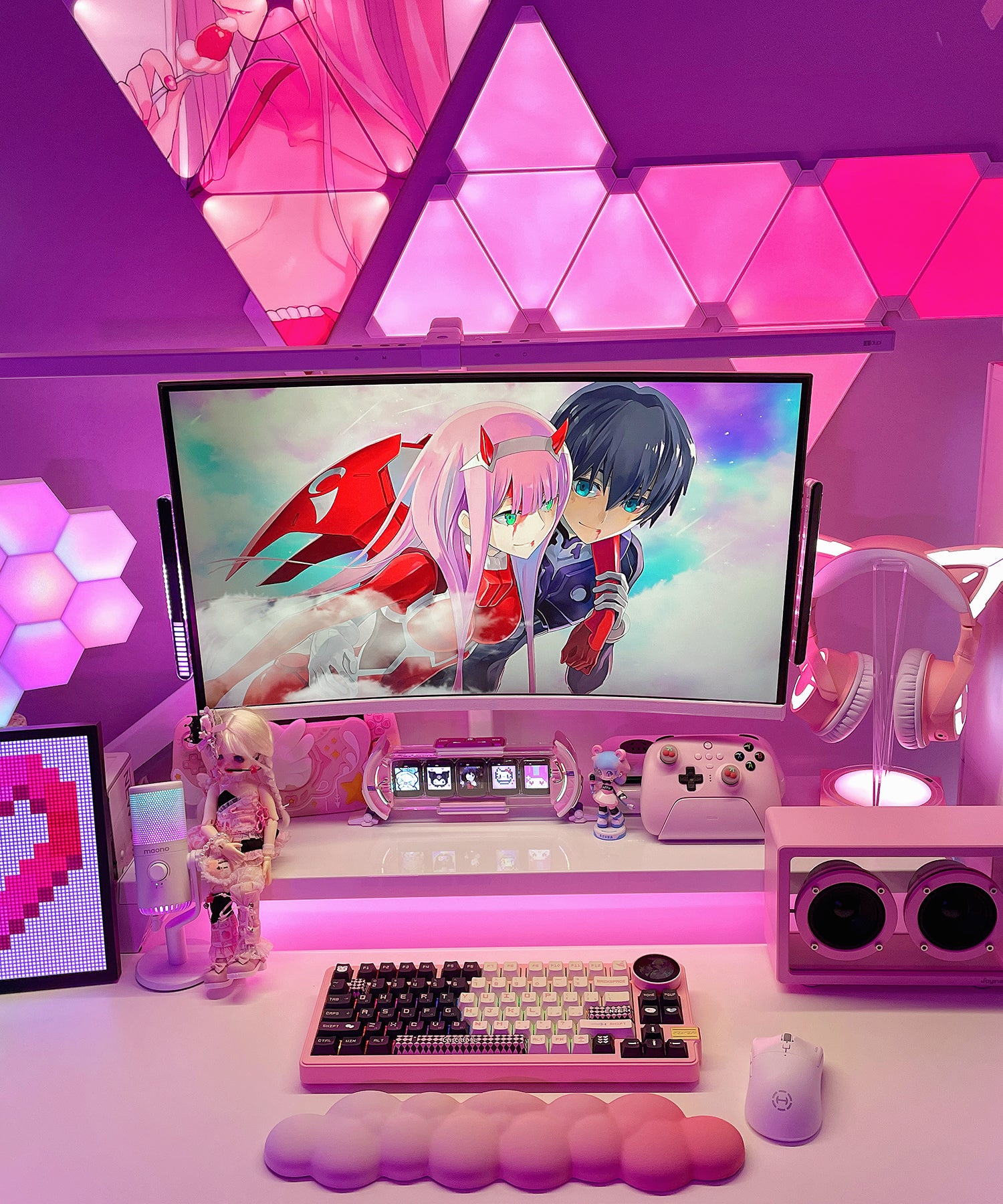 FEKER K75 Mechanical Keyboard with Multifunctional Knob Display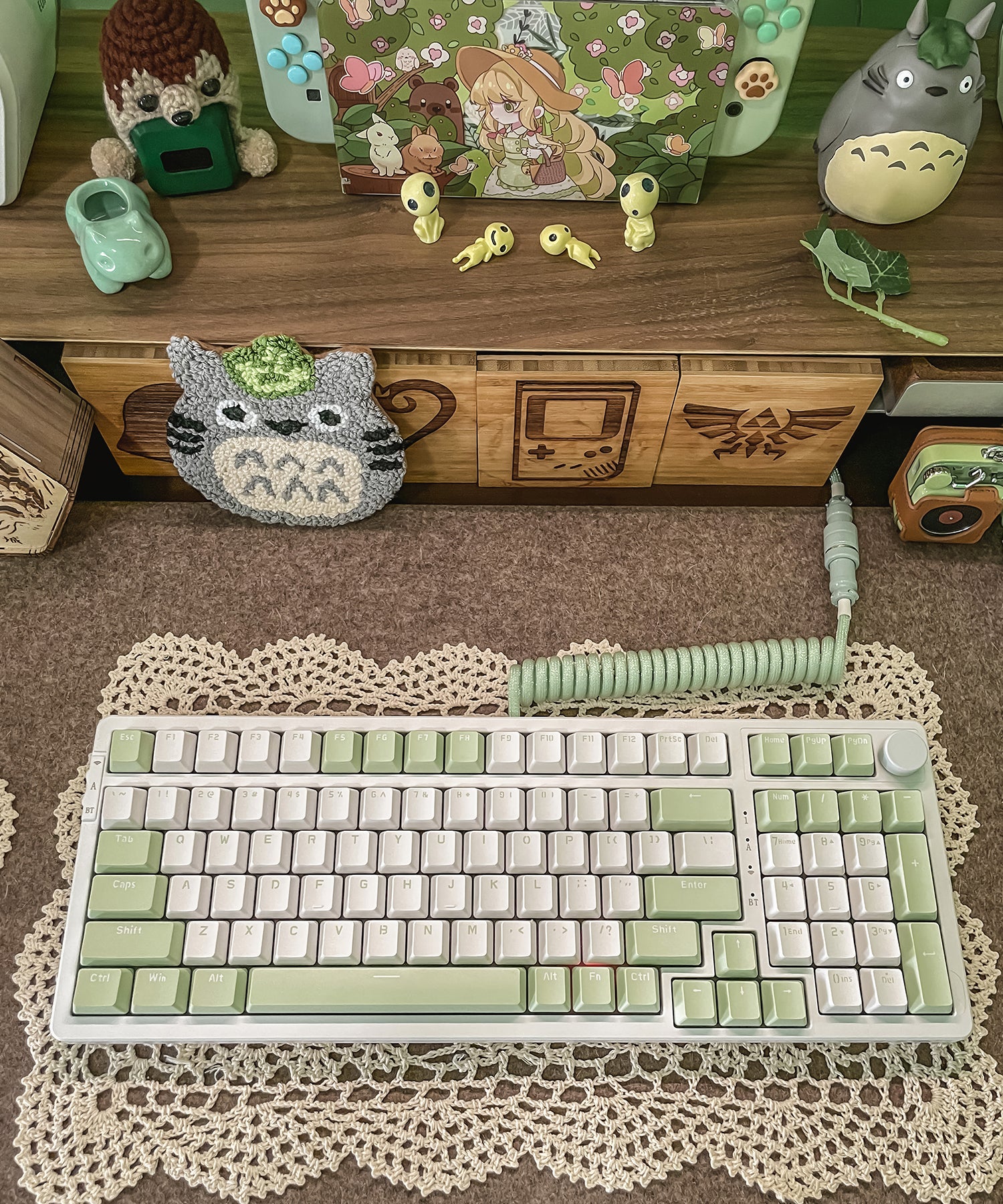 Ajazz AK992 Hot-swappable Mechanical Keyboard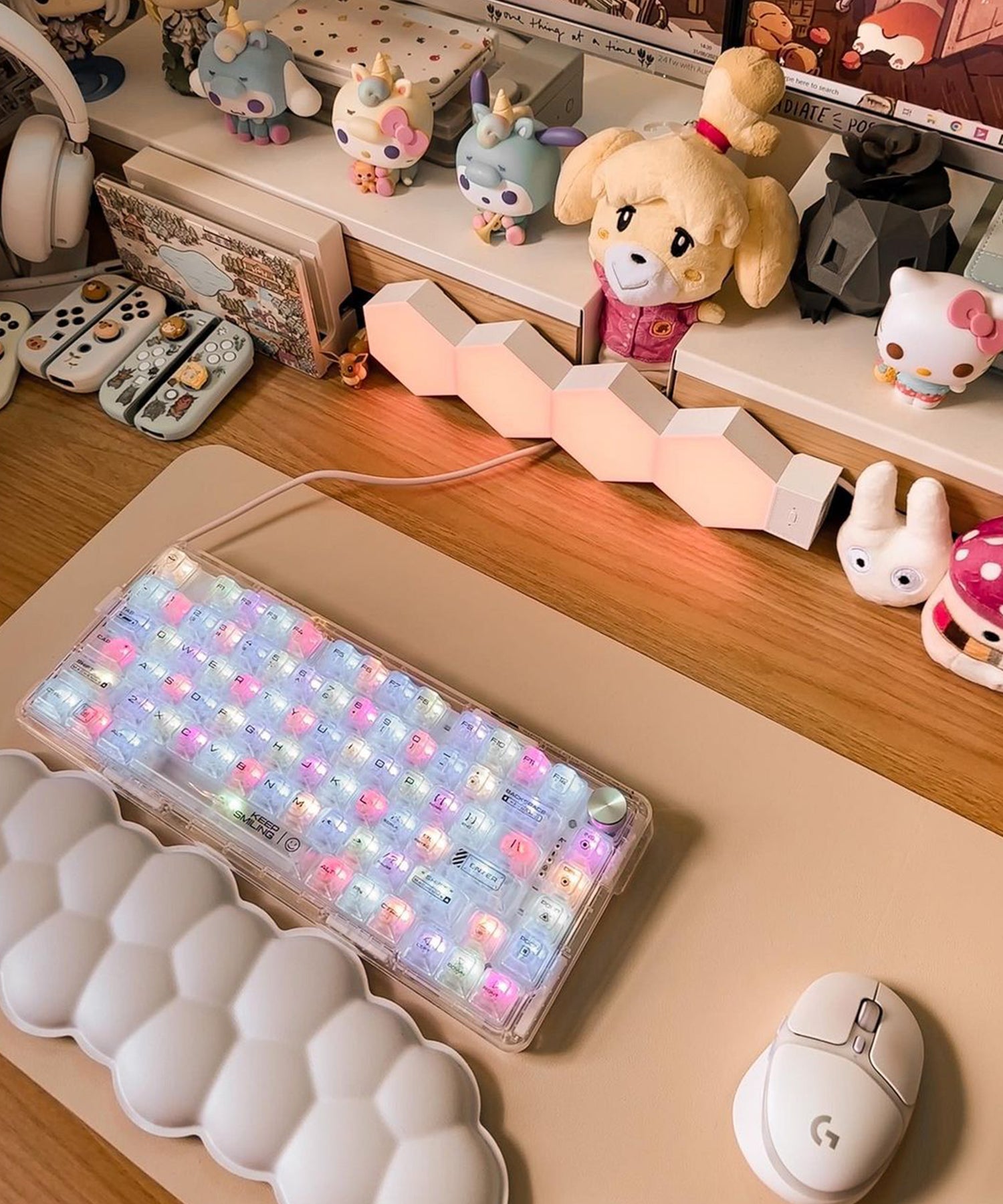 Machenike K500F-B81 RGB Clear Mechanical Keyboard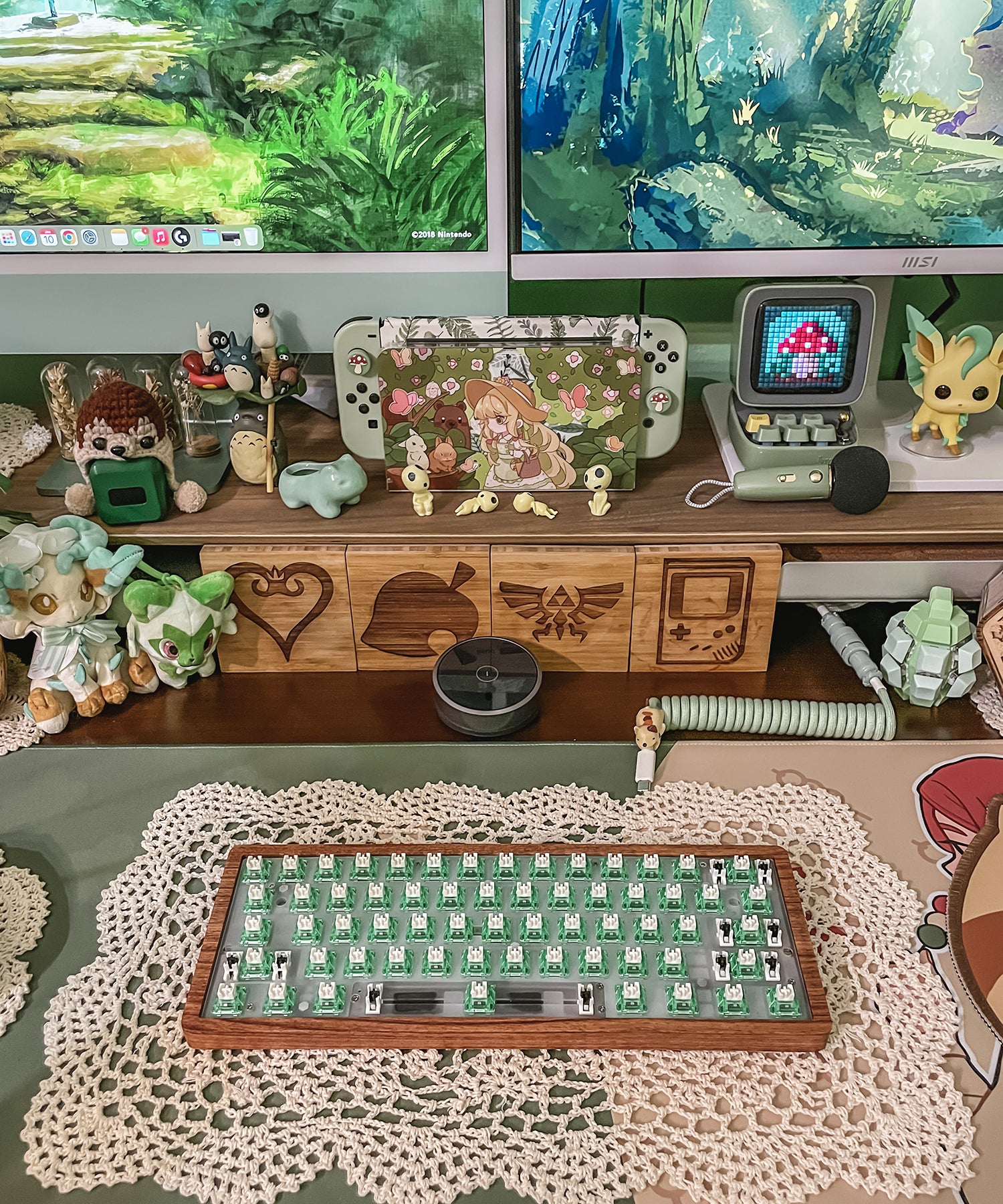 SKYLOONG GK61 Lite Gasket DIY Kit Wooden + Ajazz Diced Fruit Switch Set - Kiwi Switch