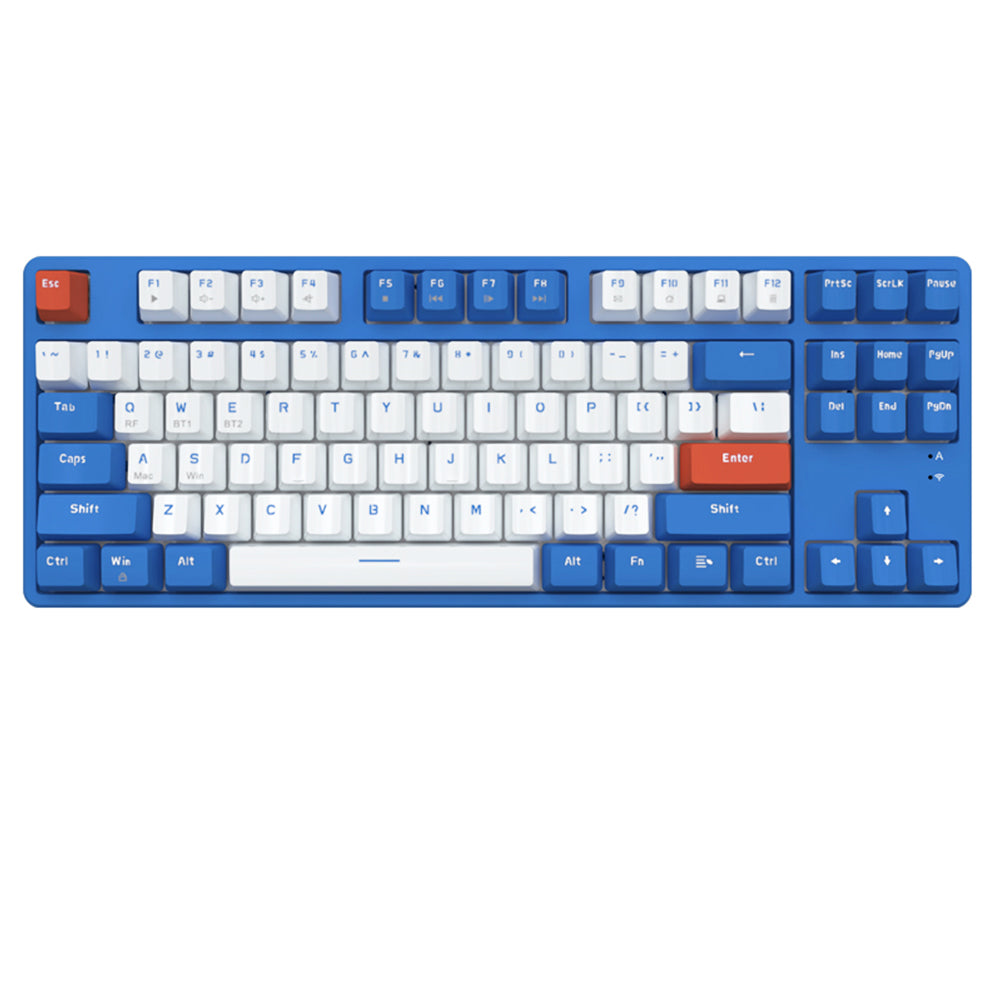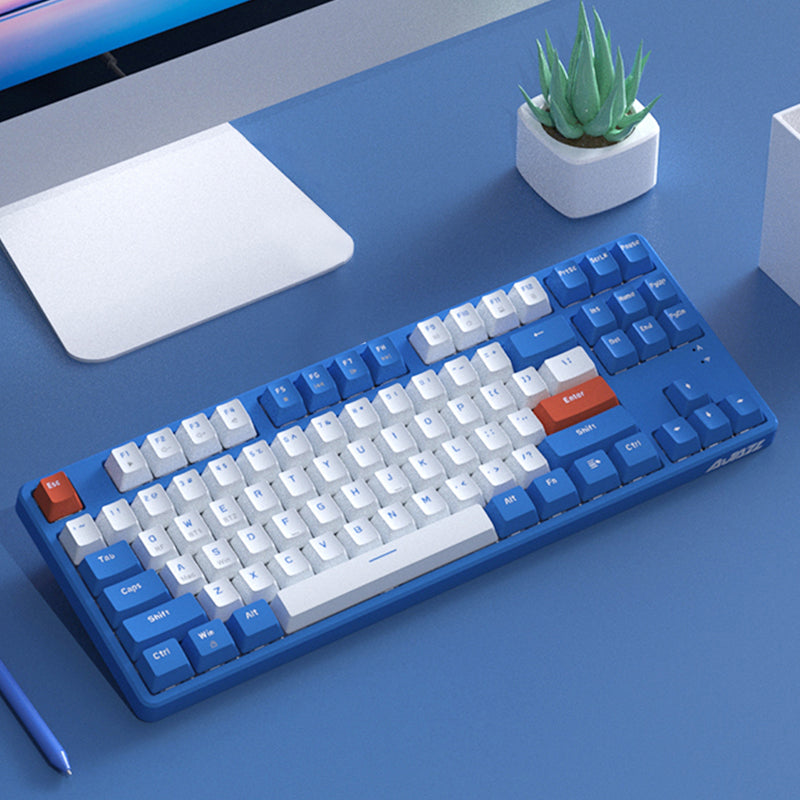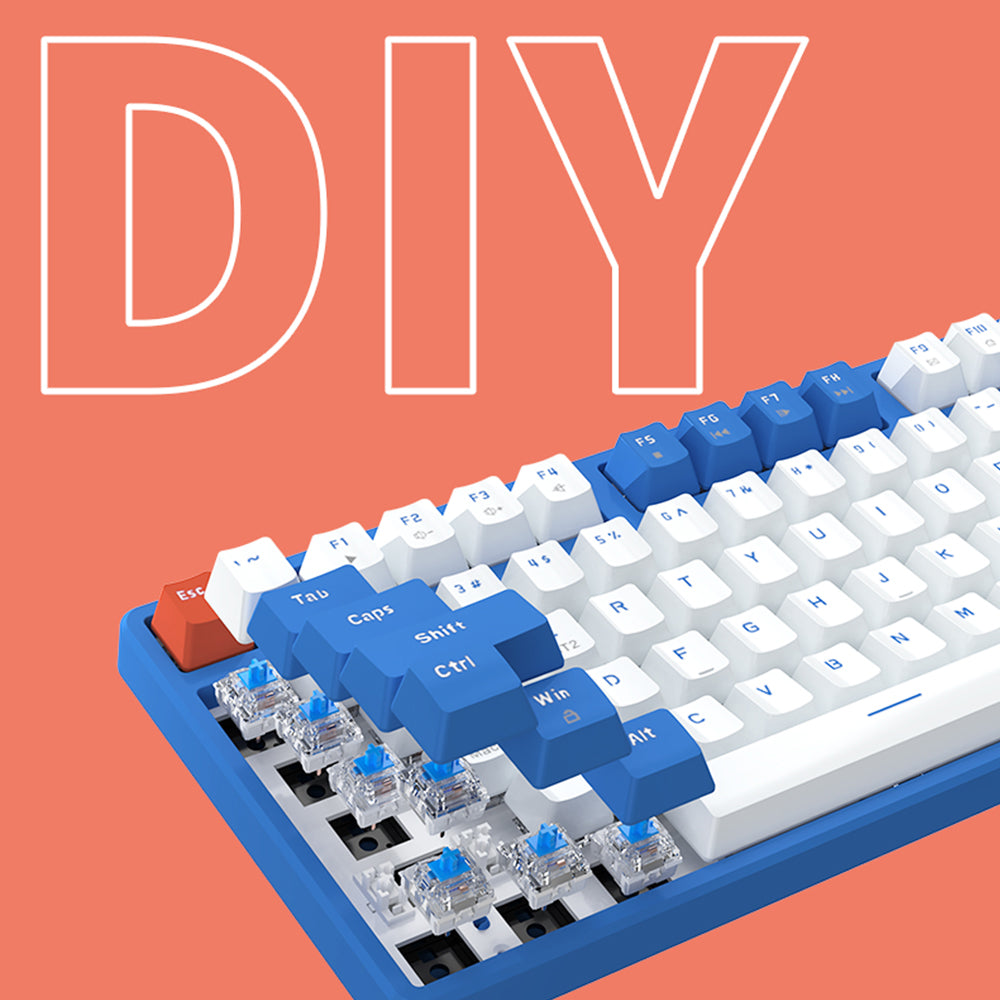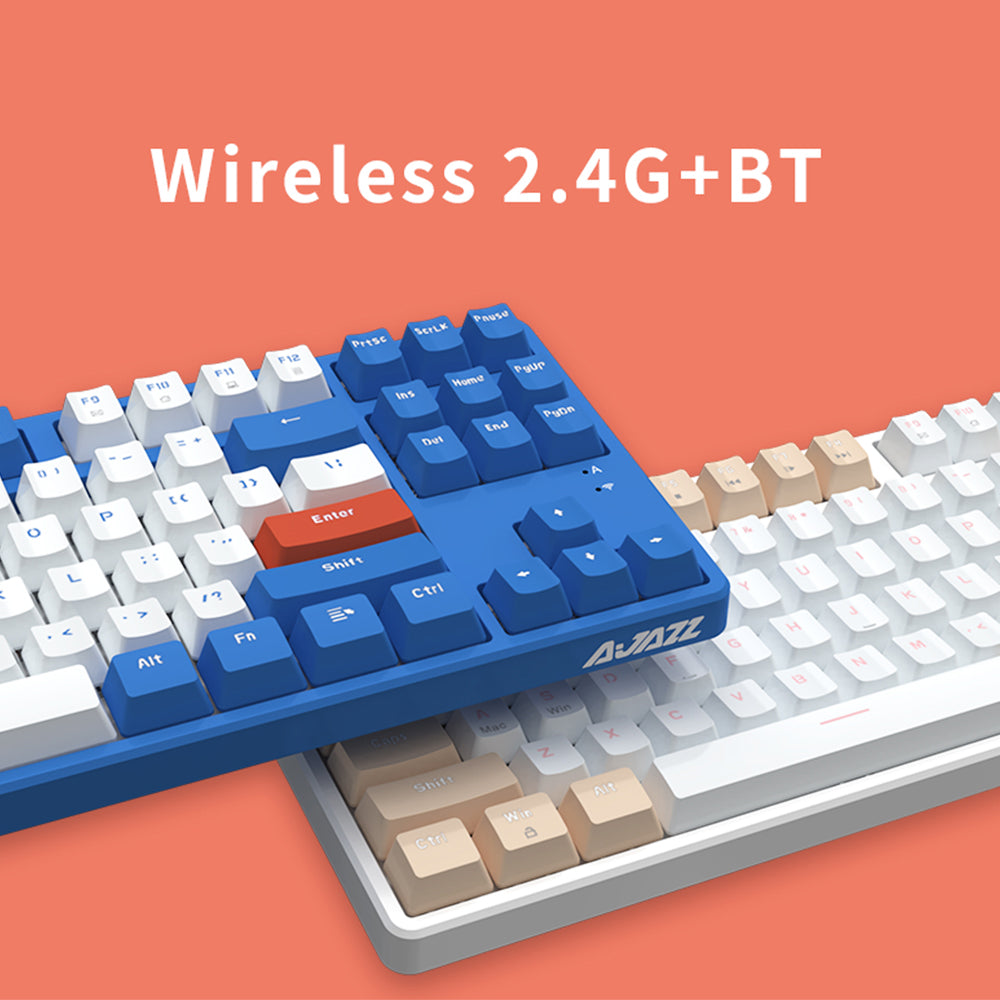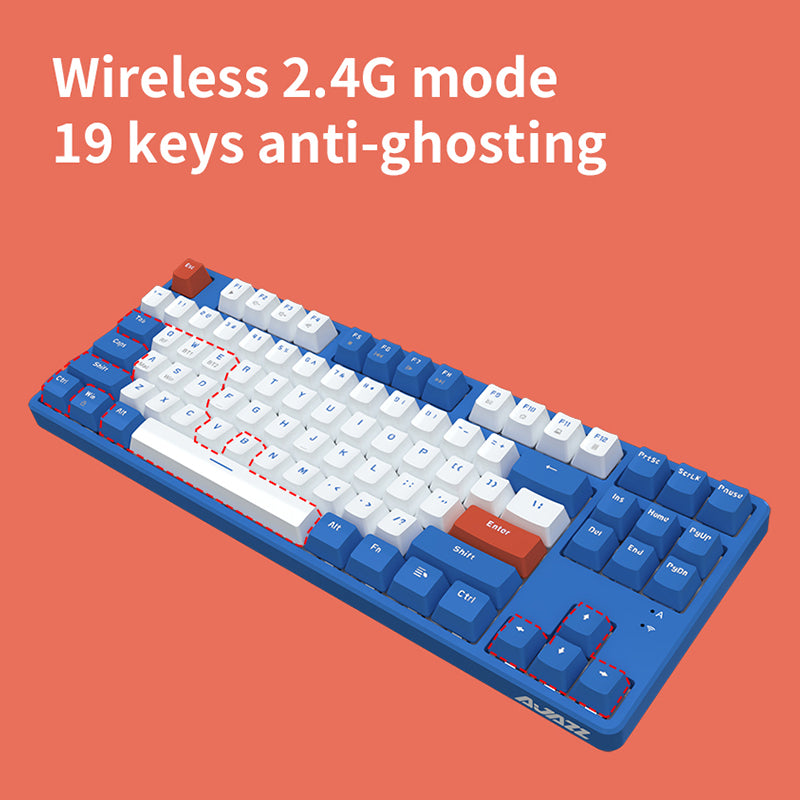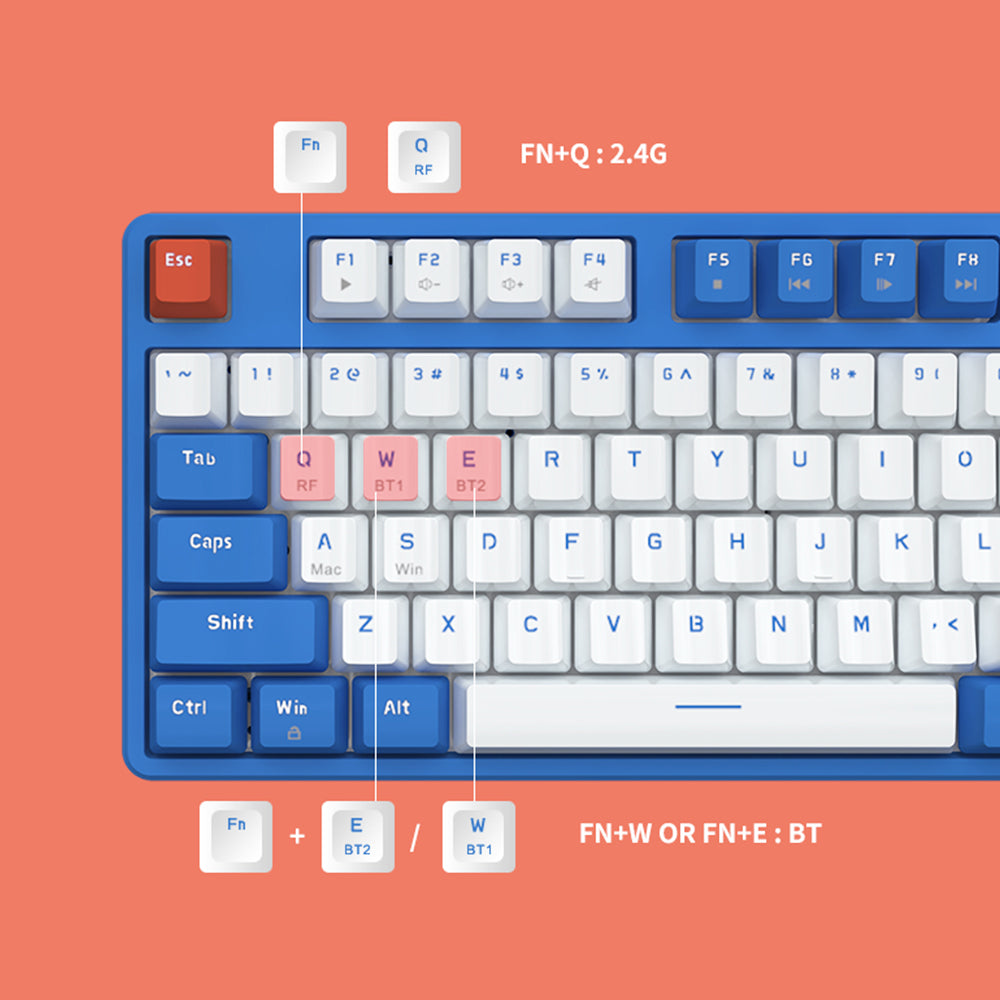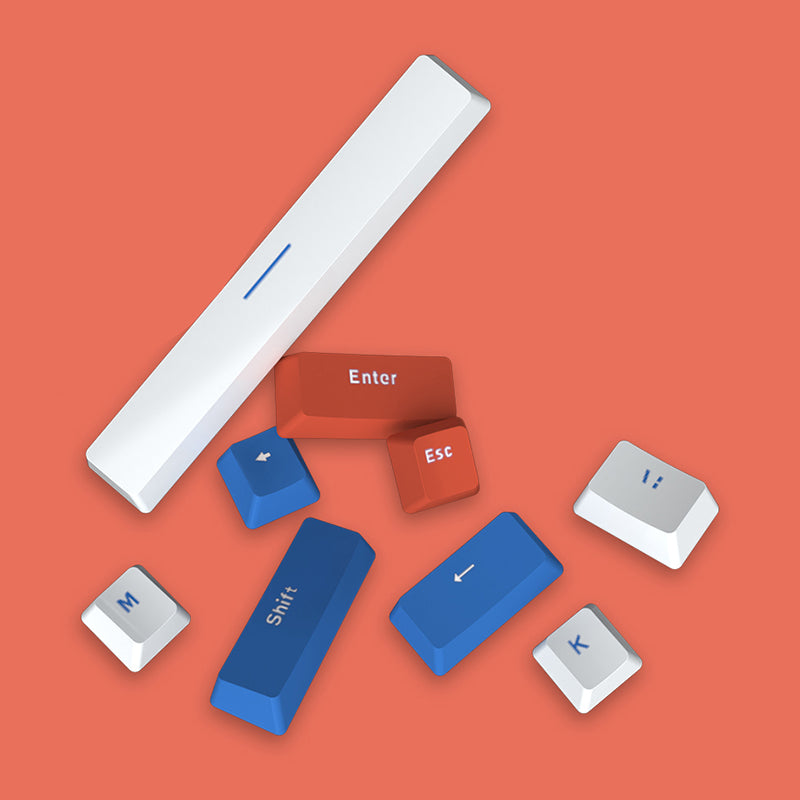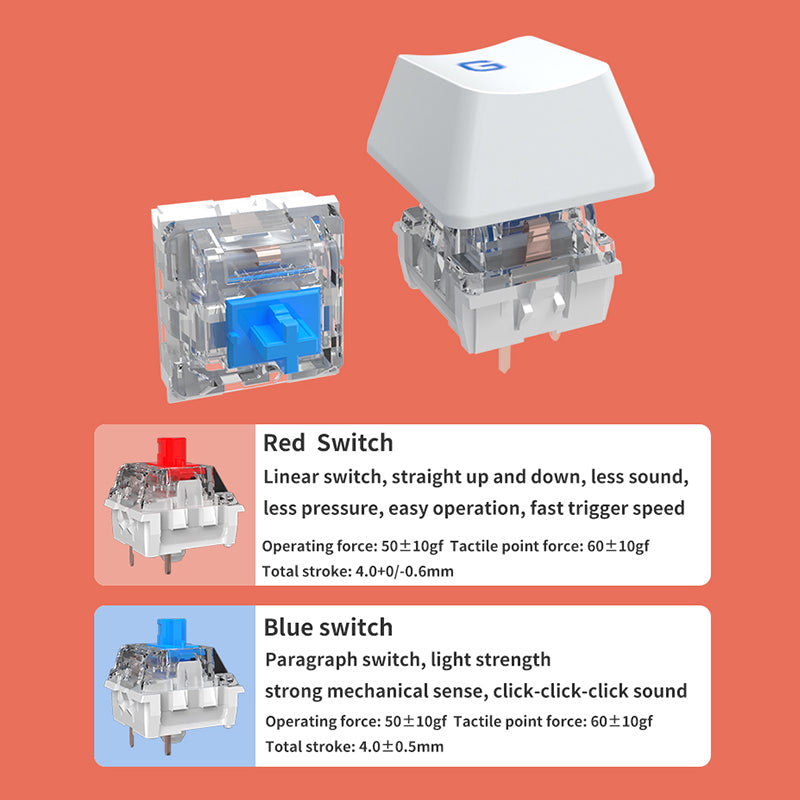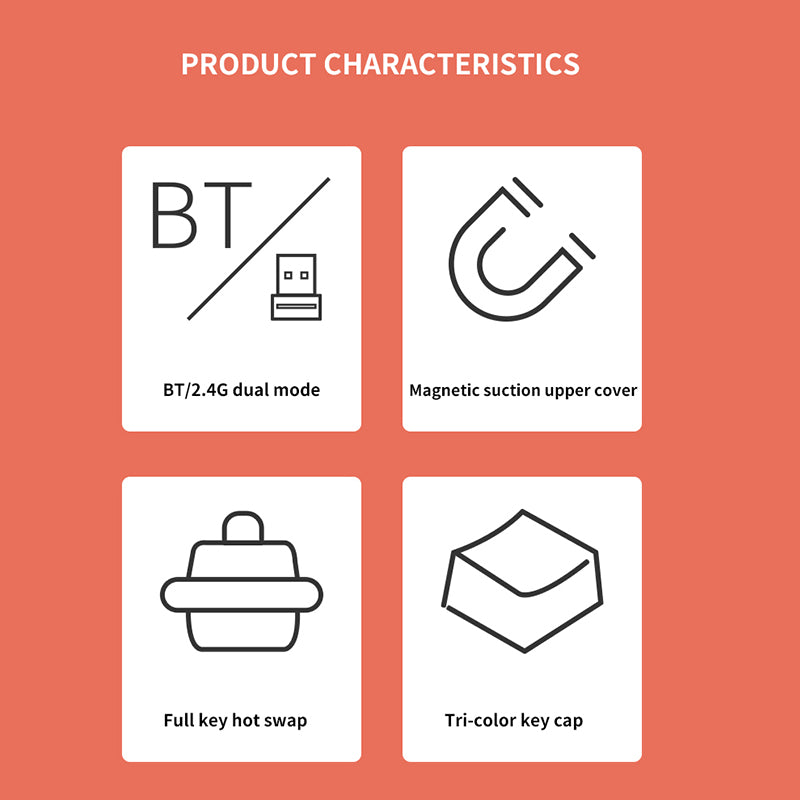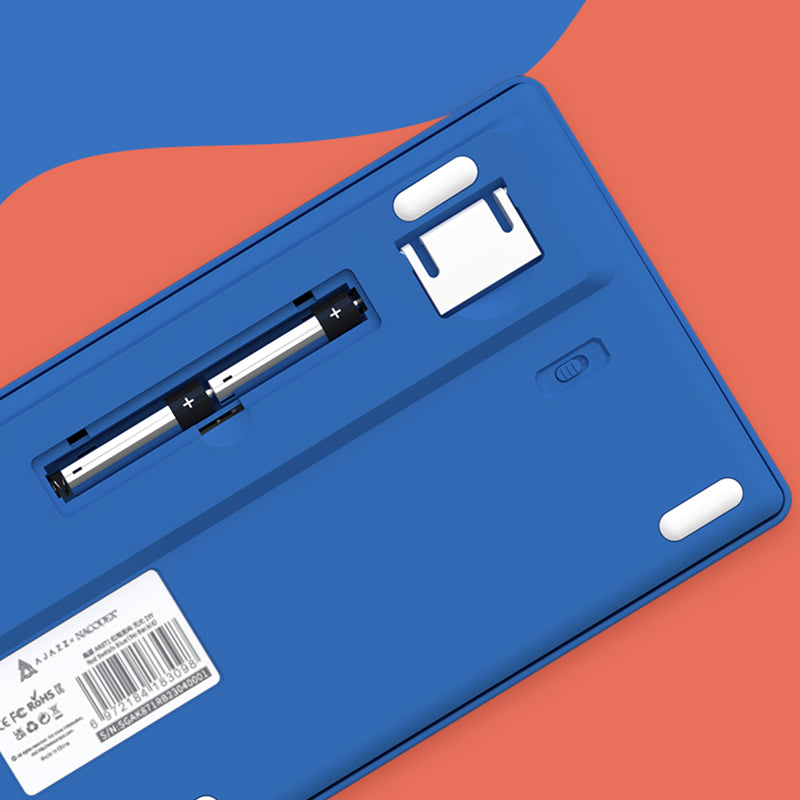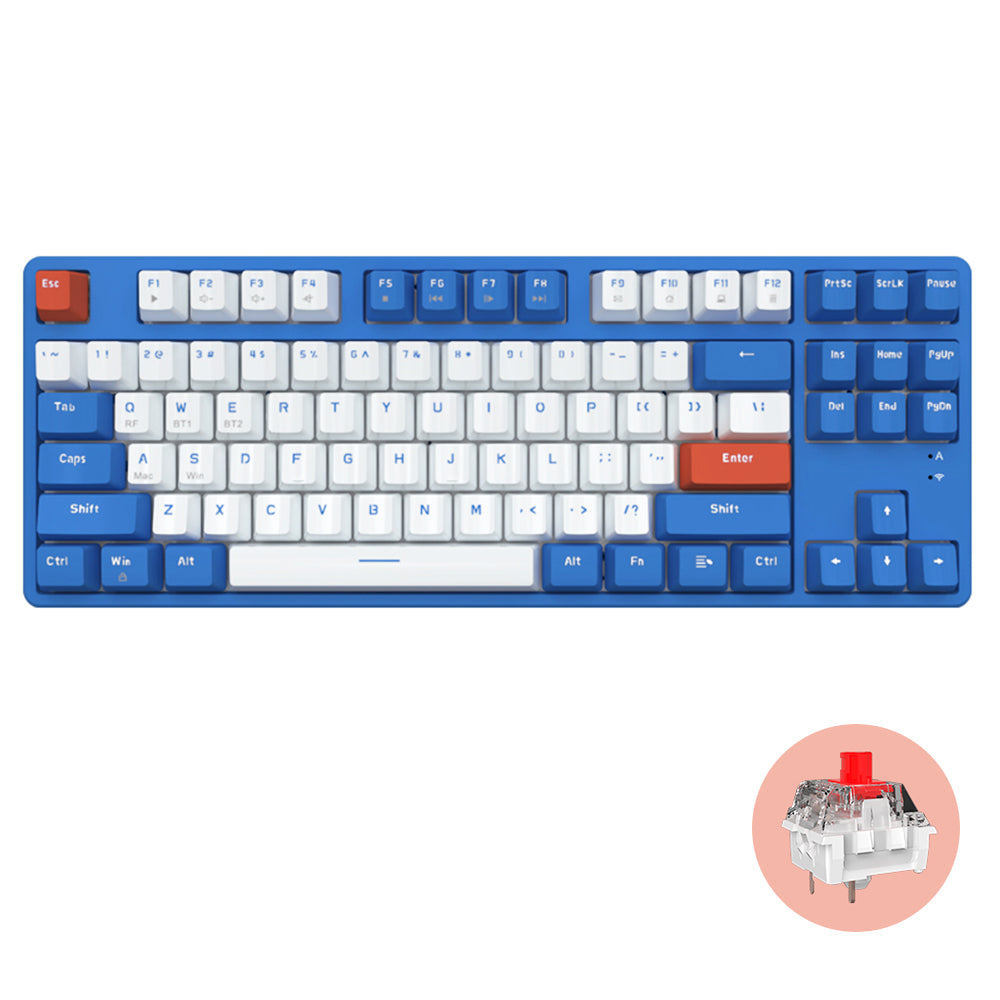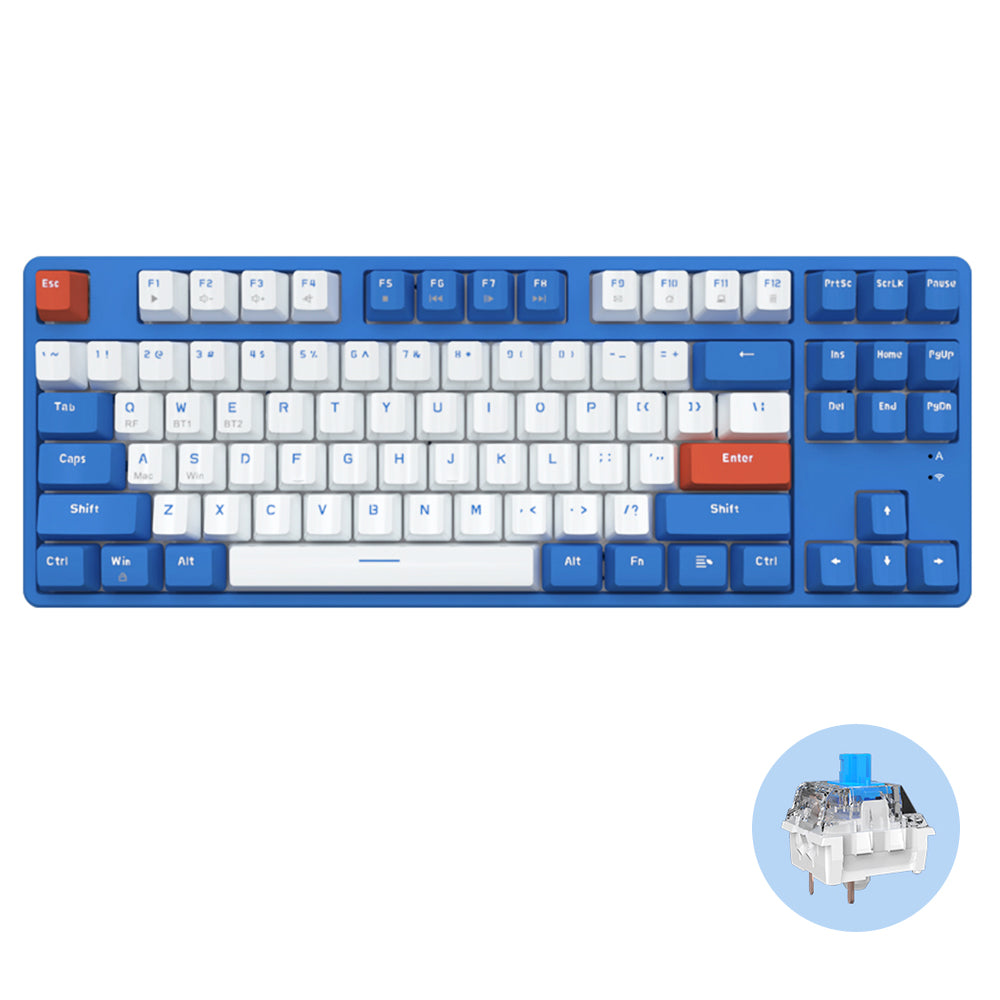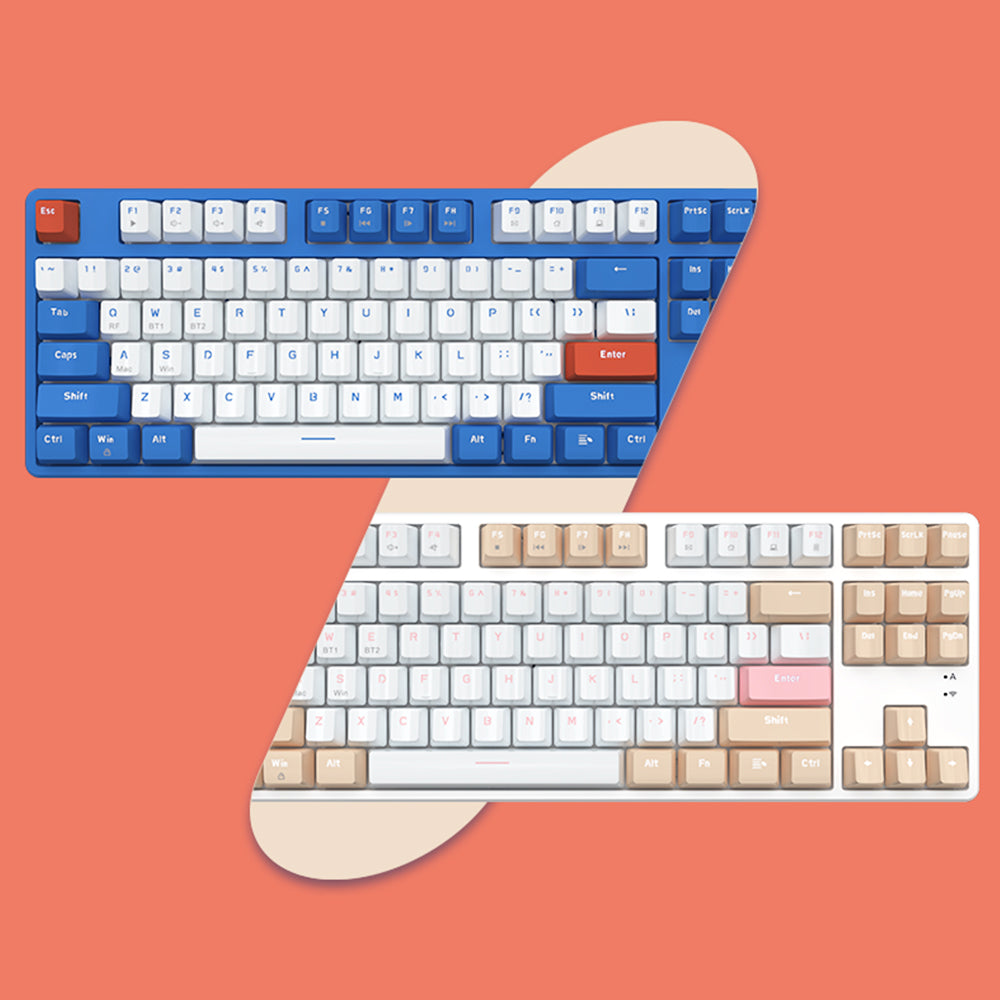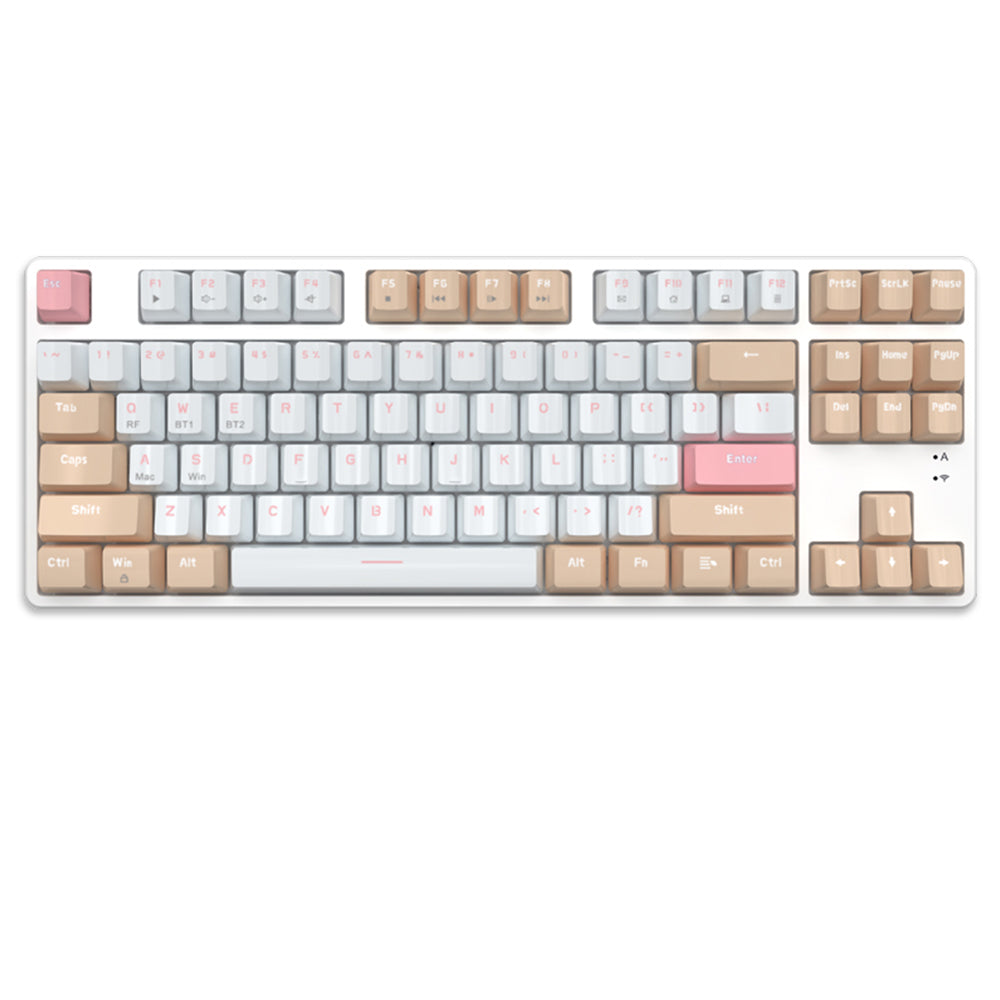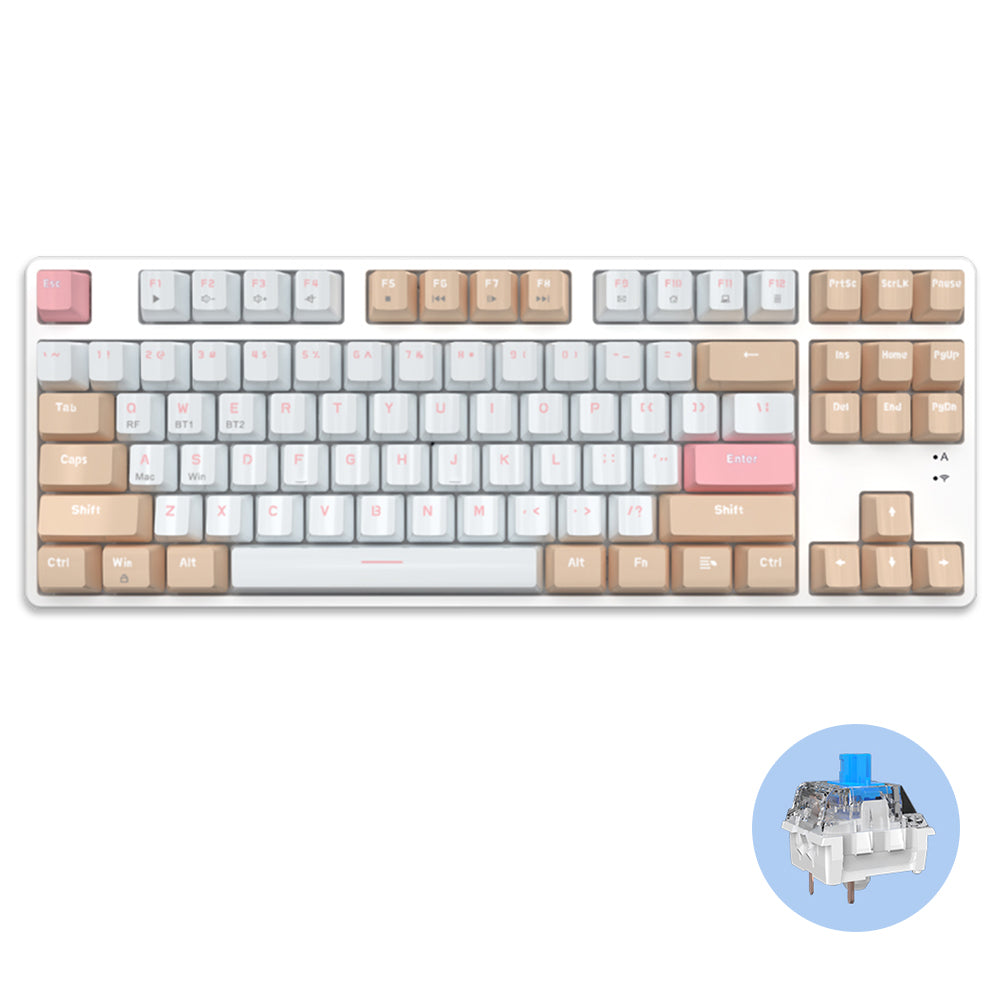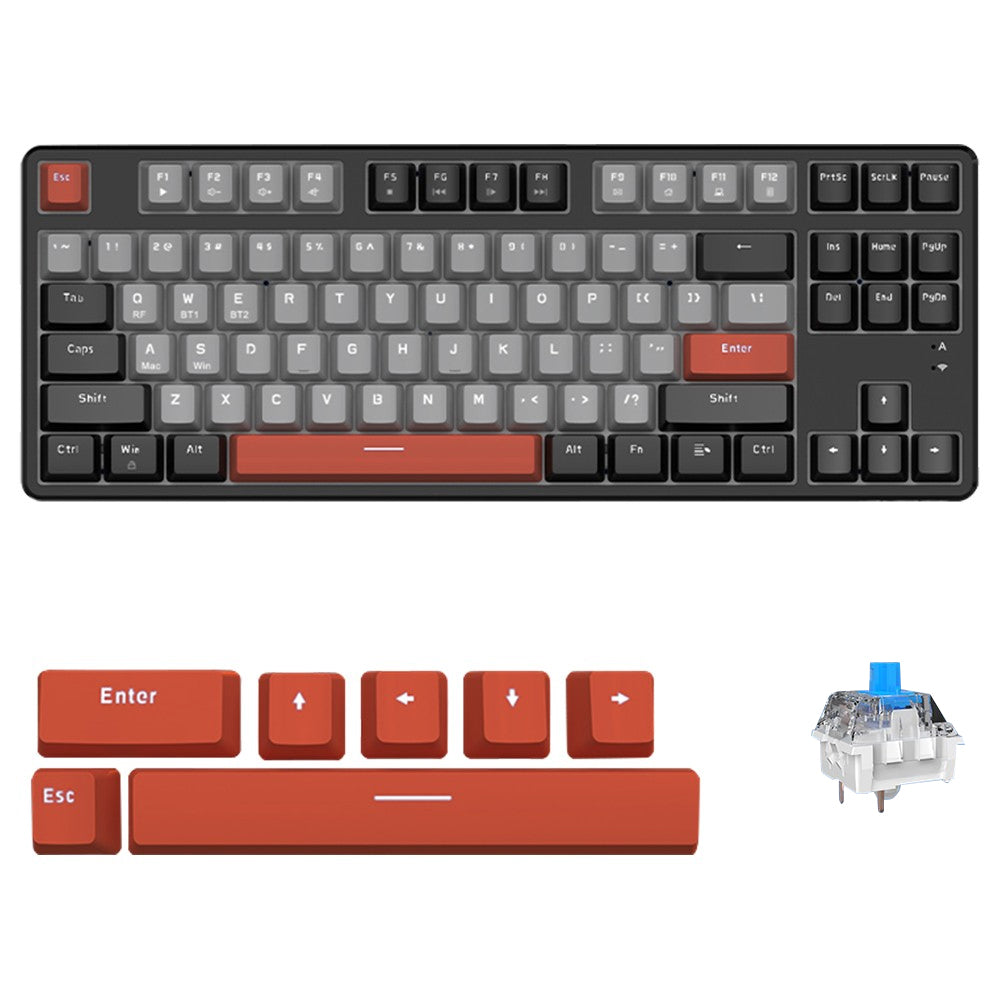 Ajazz AK871 Wireless Dual-mode TKL Mechanical Keyboard
Switch Type:
Ajazz Red Linear
TKL Hot-swappable Keyboard
Ajazz AK871 keyboard is designed with a TKL layout to be more suitable for both office typing and gamers. This keyboard houses the necessary 87 keys with arrow keys, function keys and home clusters. If you would like a different typing experience or sound, you can change the switches directly without soldering since it is designed with hot-swappable features.

Bluetooth 5.0 & 2.4GHz Available
The Ajazz AK871 supports connection via Bluetooth or 2.4GHz for wireless connectivity. With Bluetooth 5.0, it easily connects seamlessly with your devices. 

Magnetic Suction Upper Cover
The magnetic suction upper cover ensures a secure fit.
Full Key Hot-swappable
No need to worry about finding the right switch types. With full key hot-capability, you can easily customize and change switches to match your specific needs.
General

Brand: Ajazz


Type: Mechanical Keyboard


Model: AK871

Specification

Layout: 87Keys/TKL


Case Material: ABS


Anti-ghosting: 19 Keys Anti-ghosting


Power Supply: Two AAA Batteries


Transmission Mode: Bluetooth5.0/2.4G


Keycap Profile: OEM


Product Weight: 0.97kg


Package Weight: 1.4kg


Product Size(L x W x H): 362*153*41mm

Switch Type

Ajazz Red Switch
Type: Linear
Operating Force: 50±10gf
Tactile Point Force: 60±10gf
Total Travel: 4.0+0/-0.6mm

Ajazz Brown Switch
Type: Tactile
Operating Force: 42±10gf
Bottom Force: 60±10gf
Pre-Travel: 2.0±0.4mm
Total Travel: 4.0±0.4mm

Ajazz Blue Switch
Type: Clicky
Operating Force: 50±10gf
Tactile Point Force: 60±10gf
Total Travel: 4.0±0.5mm

Package Contents

1 x Mechanical Keyboard


1 x User Manual
Nice build quality, very bad radio
The build quality of the keyboard is excellent, the plastics feel nice and the aluminum backplate adds plenty of heft. The physical characteristics of the keypresses are smooth and pleasant for the slightly muffled volume of the strokes. Disassembly of the board to inspect the internals is simple and you don't need to deal with plastic clips or anything.
But man, the 2.4 wireless range is ridiculously poor. With perfect line of sight the board struggles with its signal at a mere 3 feet distance. In addition to the lack of reliability with the wireless signal, it makes several human audible noises when attempting to connect to the dongle, and some occasional noises when it just sits idle. The wireless experience I've had with this keyboard is as bad as they come, and since the keyboard is wireless-only, it's essentially a piece of e-waste that feels pretty nice to the touch.
Sorry to bring you an unpleasant experience. We have fed back your problem to the after-sales department and suppliers, hoping they can solve this problem and give you a satisfactory answer or solution. Hope for your next purchase, thank you.
Great product
Amazing product ! Price is unbeatable with coupon. Fast shipping
PC only?
Did not include Mac keycaps
Hi, Ajazz AK871 does not include Mac keycaps. If you need to switch Mac system, please use FN+A. To switch back to Windows system, please use FN+S. Thanks.
Great keyboard
This keyboard was exactly what I was looking for. Small, good key feedback, and easy to mod.
Excellent KB for the money!
I really like this kb. It feels amazing and I can type much faster. The only knock I have against it is the sleep mode. The first key stroke will not be register after the kb goes to sleep.
Setup Ideas From Customers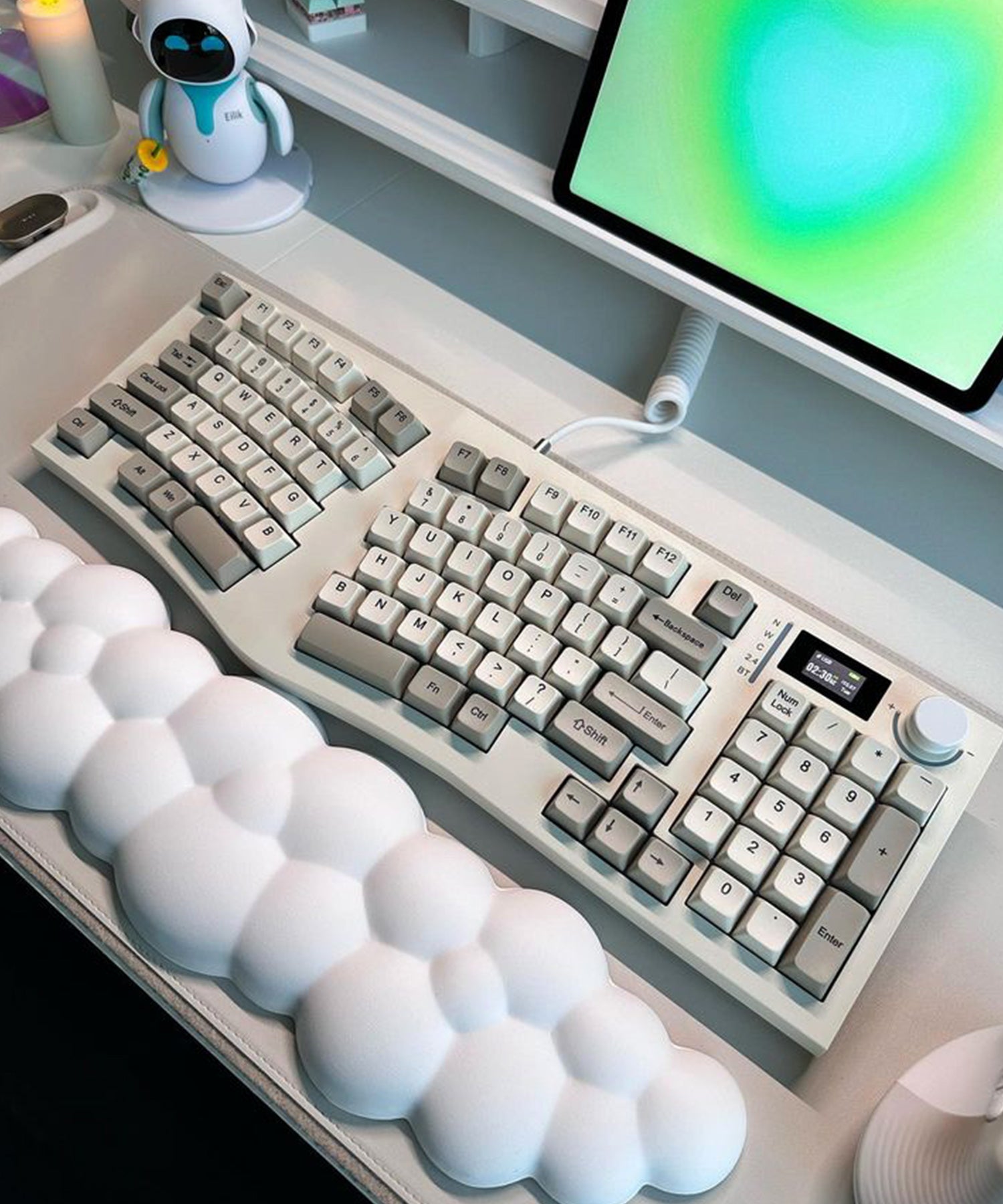 FEKER Alice98 Wireless Mechanical Keyboard With LED Screen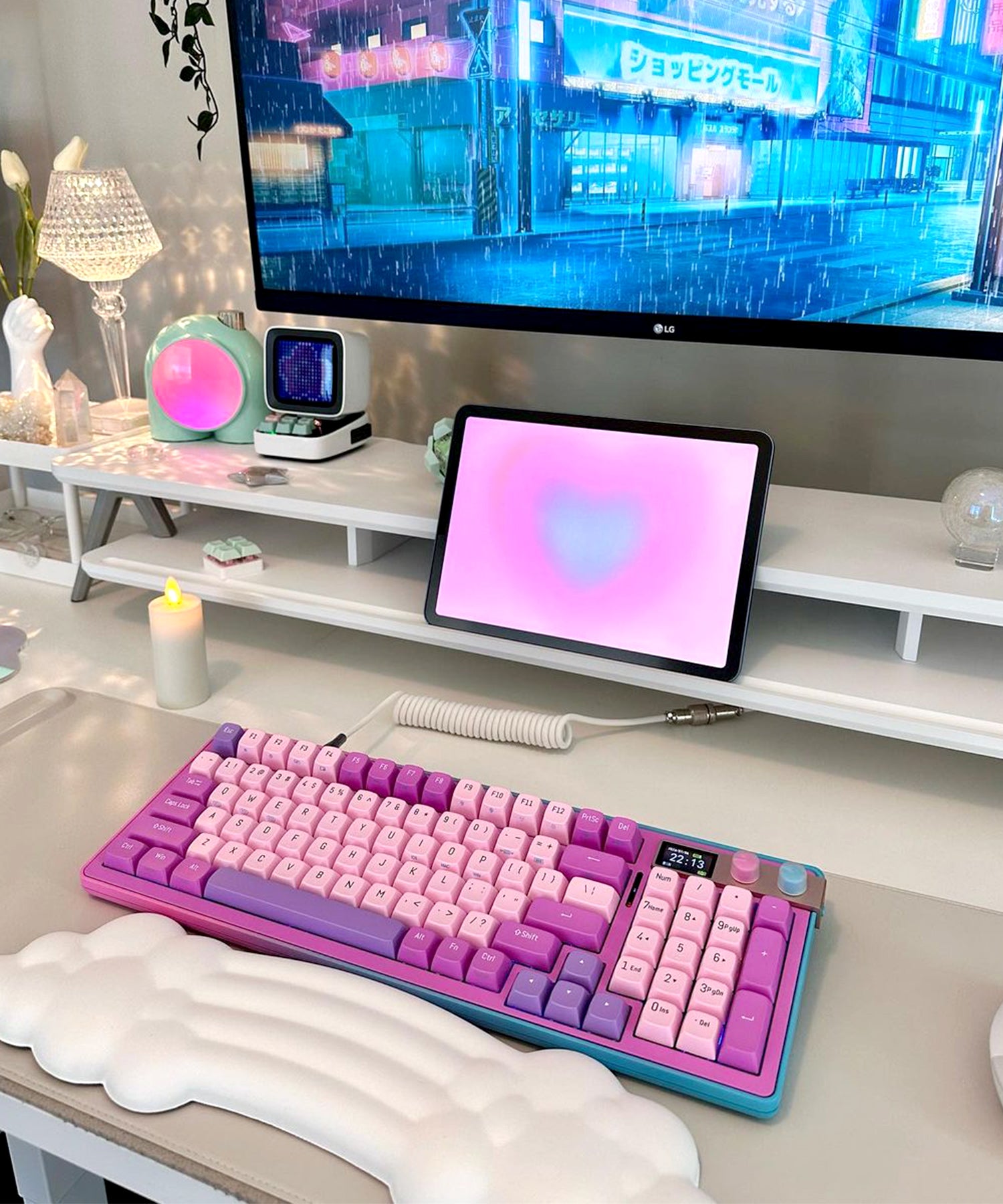 FOPATO H98 Love & Salvation Wireless Mechanical Keyboard With TFT Screen
FirstBlood B81 Crystal Transparent Wireless Mechanical Keyboard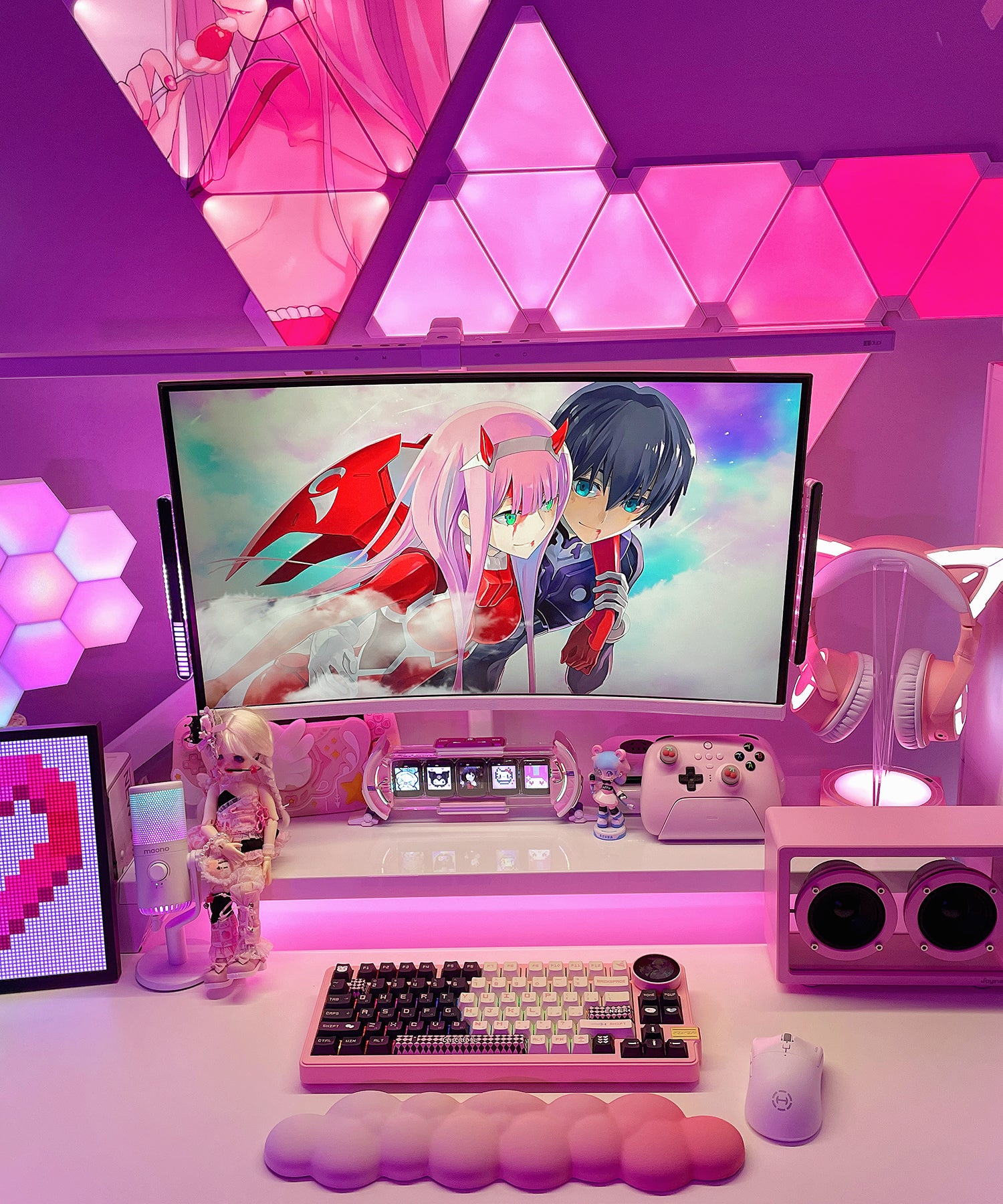 FEKER K75 Mechanical Keyboard with Multifunctional Knob Display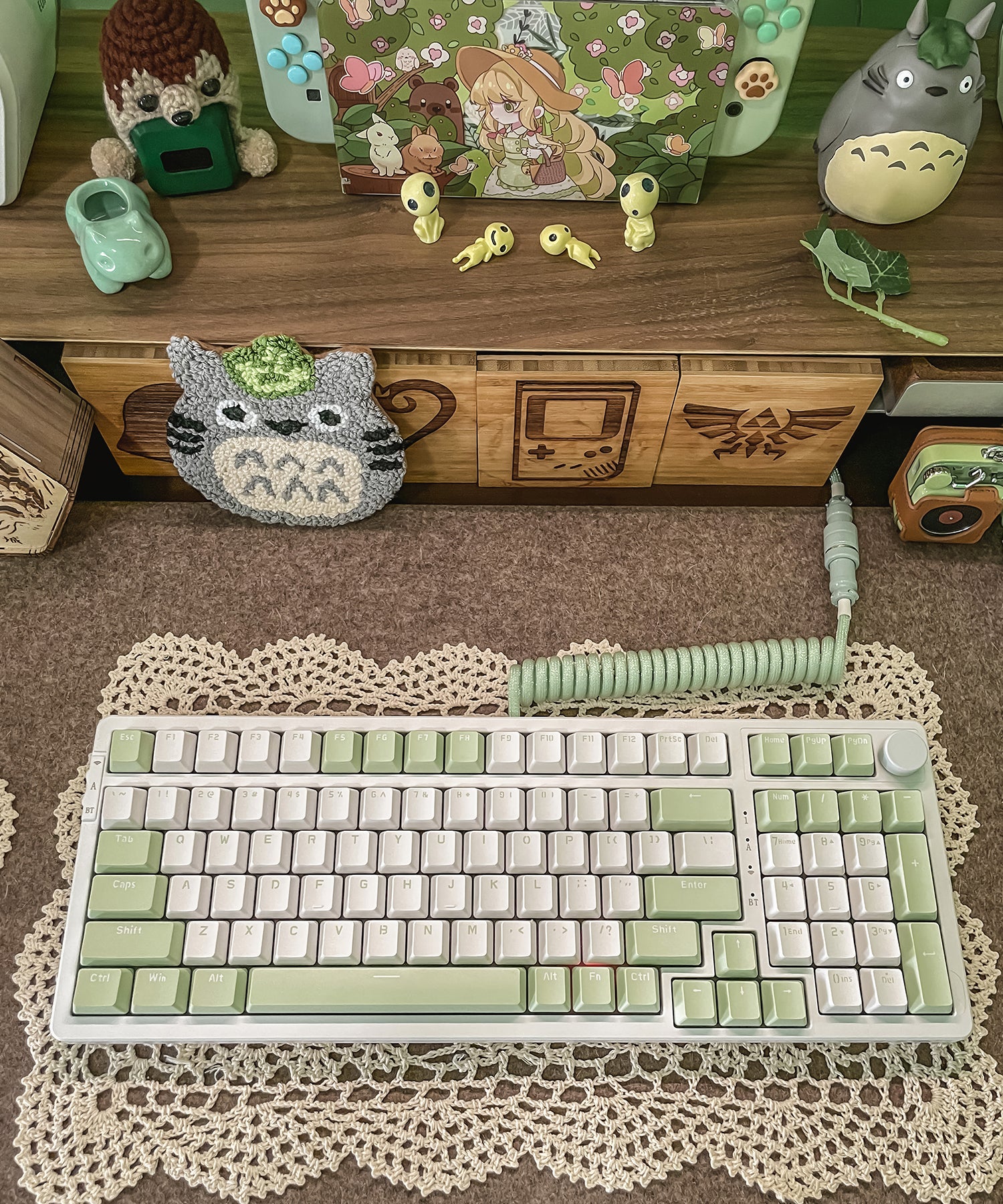 Ajazz AK992 Hot-swappable Mechanical Keyboard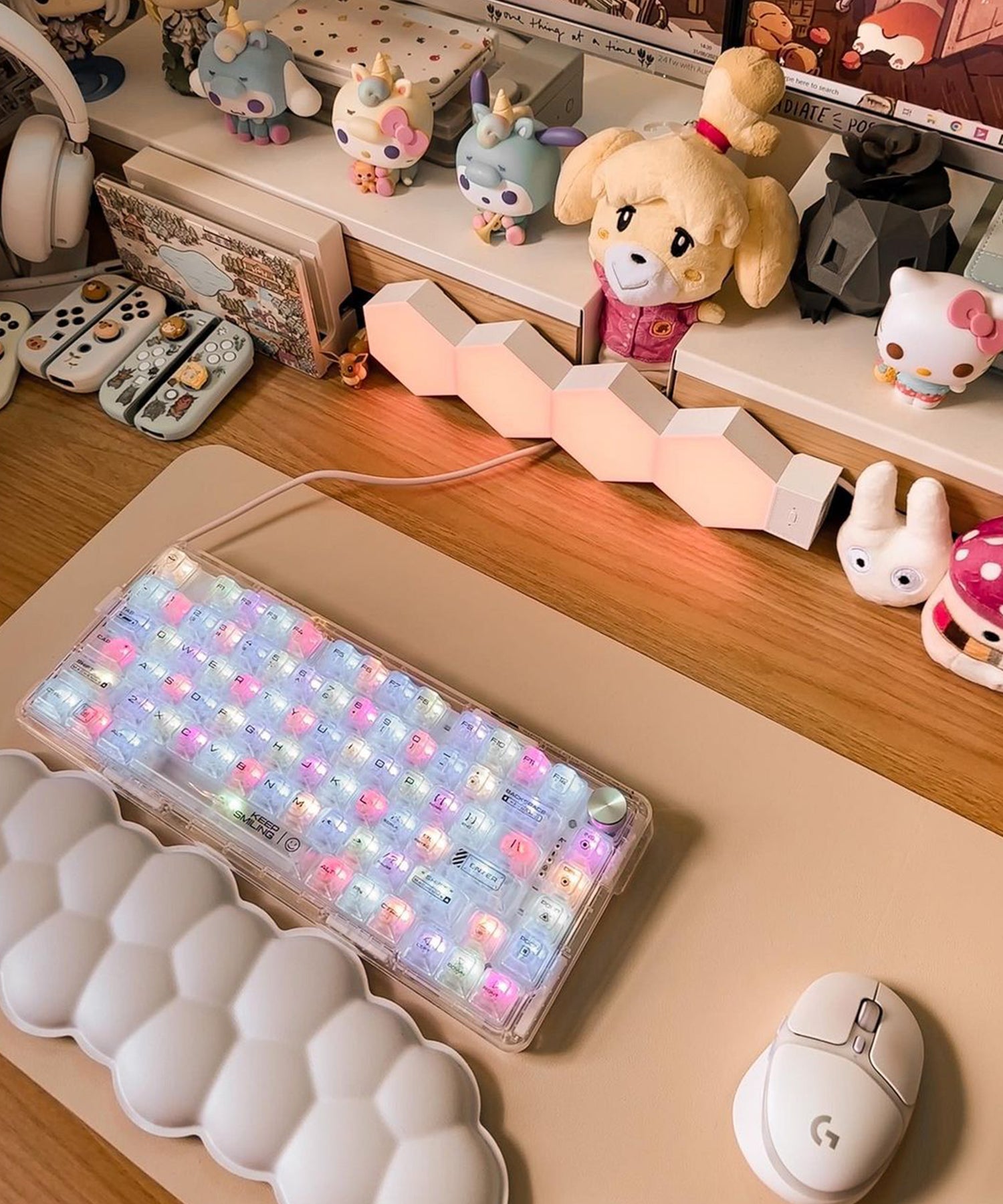 Machenike K500F-B81 RGB Clear Mechanical Keyboard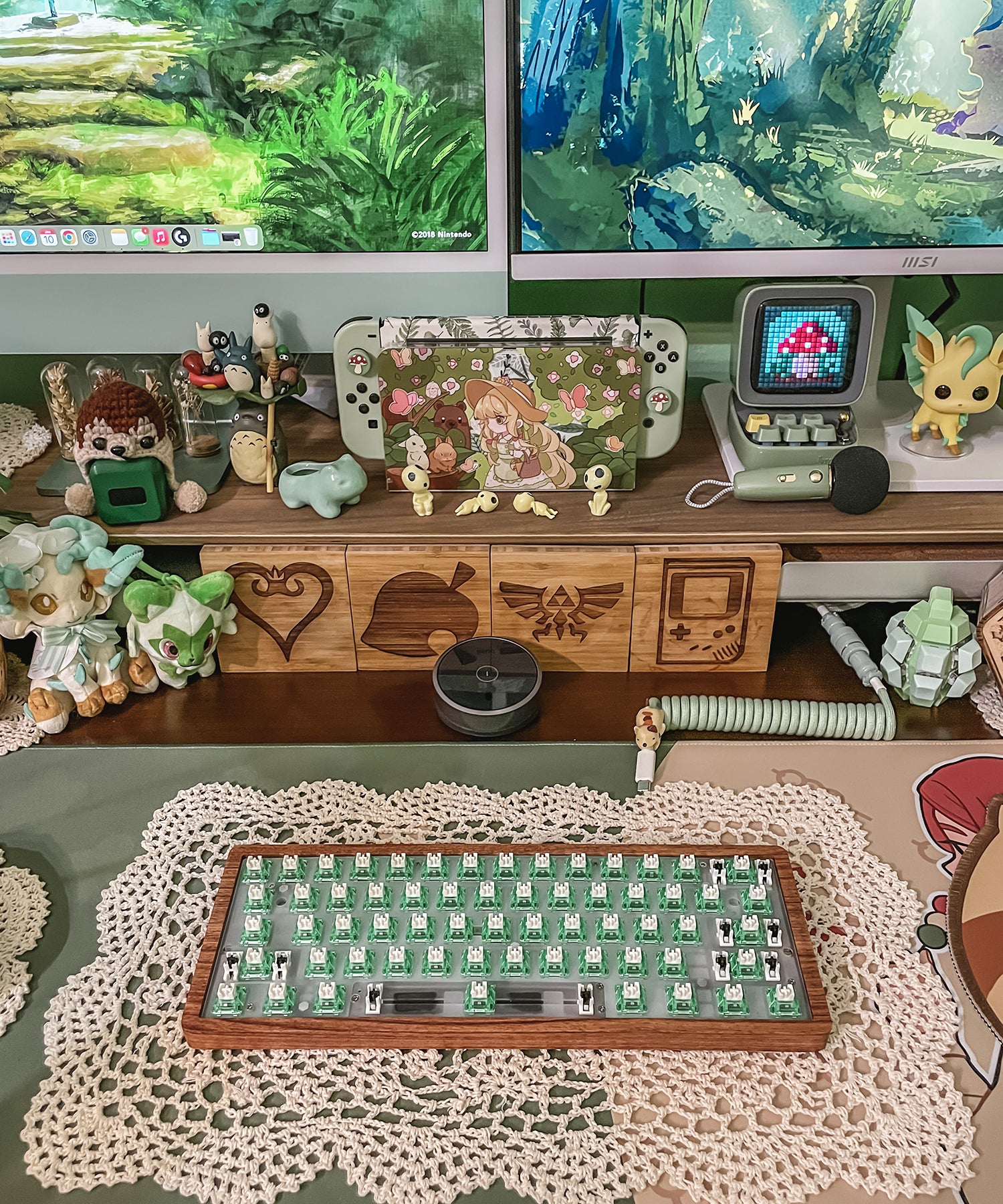 SKYLOONG GK61 Lite Gasket DIY Kit Wooden + Ajazz Diced Fruit Switch Set - Kiwi Switch