Ajazz AK35I V2 Wireless Mechanical Keyboard With TFT Screen
Switch Type:
Ajazz Gift Linear
Upgrade your typing experience with the Ajazz AK35I V2 wireless mechanical keyboard! This sleek, space-saving design comes with an eye-catching TFT screen to customize your typing and gaming experience. With its smooth, responsive keys, you'll stay ahead of the competition like never before!
Smart Interactive Color Screen
Boasting a sterling display of luminosity and sturdiness, the TFT-LCD color screen is capable of showcasing the time, connection mode, battery icon percentage and more--as well as showcasing personalized animated GIFs for an added touch of color and fun in your gaming experience.

Five Layers of Padding - Pure Sweet Sound
The PORON sandwich cotton base of the silicone bottom pad is complemented by the IXPE under-shaft pad, which fills the spaces between the shafts dynamically to suppress the noise of striking them, resulting in a solid feel and a pleasantly pure sound.

PCB Single Key Slotting
Crafted with 1.2mm thickness, employing a single-key slotting design, deploying one shaft and one slot with the aspiration to obtain a superior tactile sensation and enhanced resilient elasticity.

Two-stage Adjustable Foot Support
The double-section foot support design allows for customizable input angles, while anti-slip rubber pads are installed in the base for increased stability when typing.

Side Function Keys
Equipped with a wireless Bluetooth connection and three-mode switching, as well as the capability for WIN/MAC system switching, visible on the upper side without flipping, the AJAZZ AK35I V2 is chic, straightforward, and user-friendly.

RGB Music Rhyme
The Ajazz AK35I V2 wireless mechanical keyboard is loaded with sizzling-hot south-facing keys and two-tone PBT keycaps, giving your typin' a daringly luminous look!
General

Brand: Ajazz


Type: Mechanical Keyboard


Model: AK35I V2

Specification

Layout: 100% / 104Keys


Connection: Wired Type-C/Wireless 2.4G/Bluetooth


Hot-swappable: Yes

Structure: Gasket

Backlight: RGB

Anti-ghost: Yes

Battery Capacity: 8000mAh

Product Weight: 1.25kg


Package Weight: 1.25kg


Product Size(L x W x H): 448*148*31mm

Switch Type

Ajazz Gift Switches
Type: Linear
Operating Force: 45±8gf
Bottom Force: 60±8gf
Pre-Travel: 2.0±0.4mm
Total Travel: 3.6±0.2mm

Ajazz Moon Switches
Type: Linear
Operating Force: 37±10gf
Bottom Force: 40±10gf
Pre-Travel: 2.0±0.4mm
Total Travel: 3.5±0.4mm

Ajazz Sea Salt Switches
Type: Linear
Operating Force: 40±10gf
Bottom Force: 45±10gf
Pre-Travel: 2.0±0.4mm
Total Travel: 3.5±0.4mm

Package Contents

1 x AK35I Pro Keyboard


1 x Type-C Cable


1 x 2.4G Receiver


1 x User Manual
Setup Ideas From Customers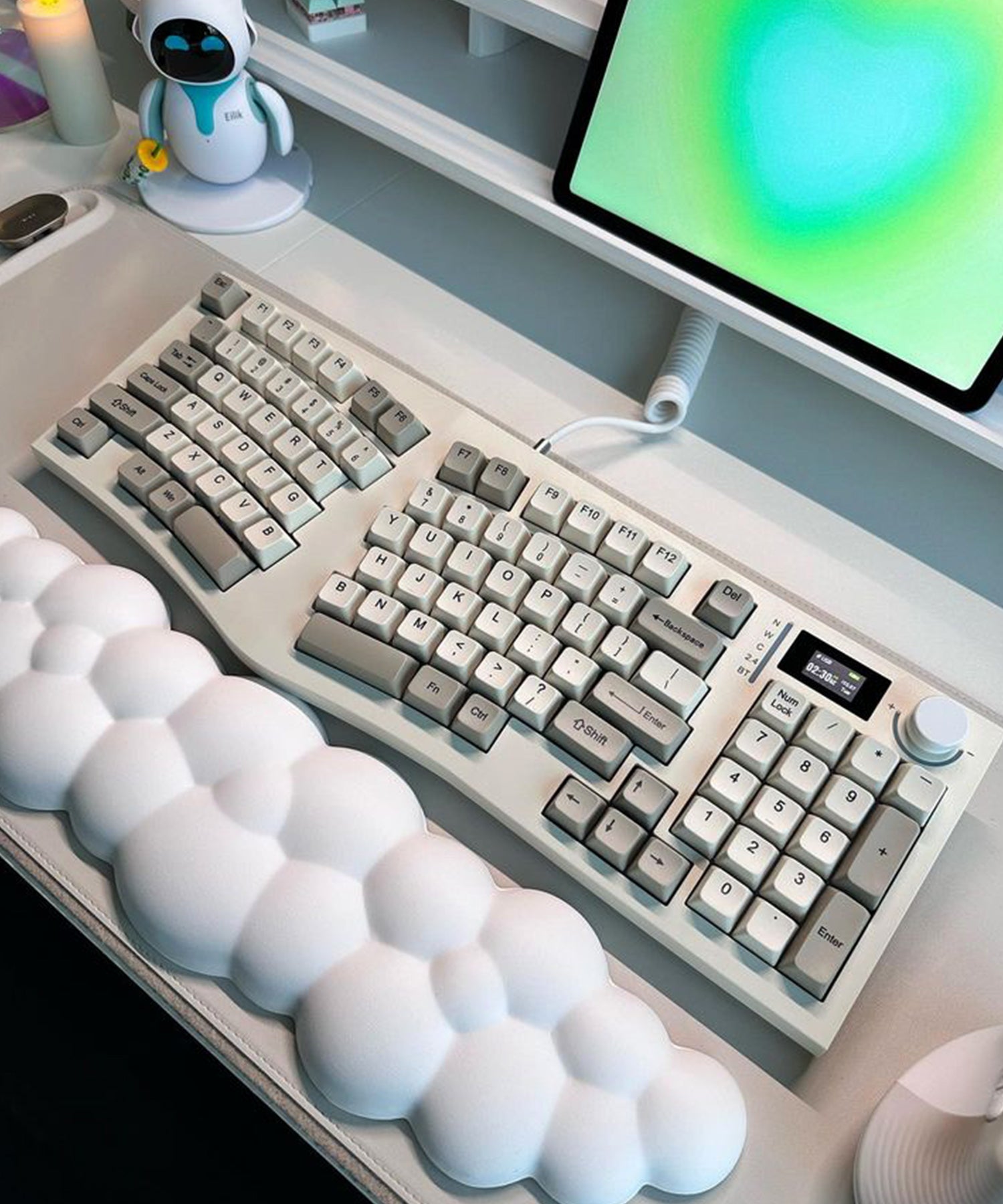 FEKER Alice98 Wireless Mechanical Keyboard With LED Screen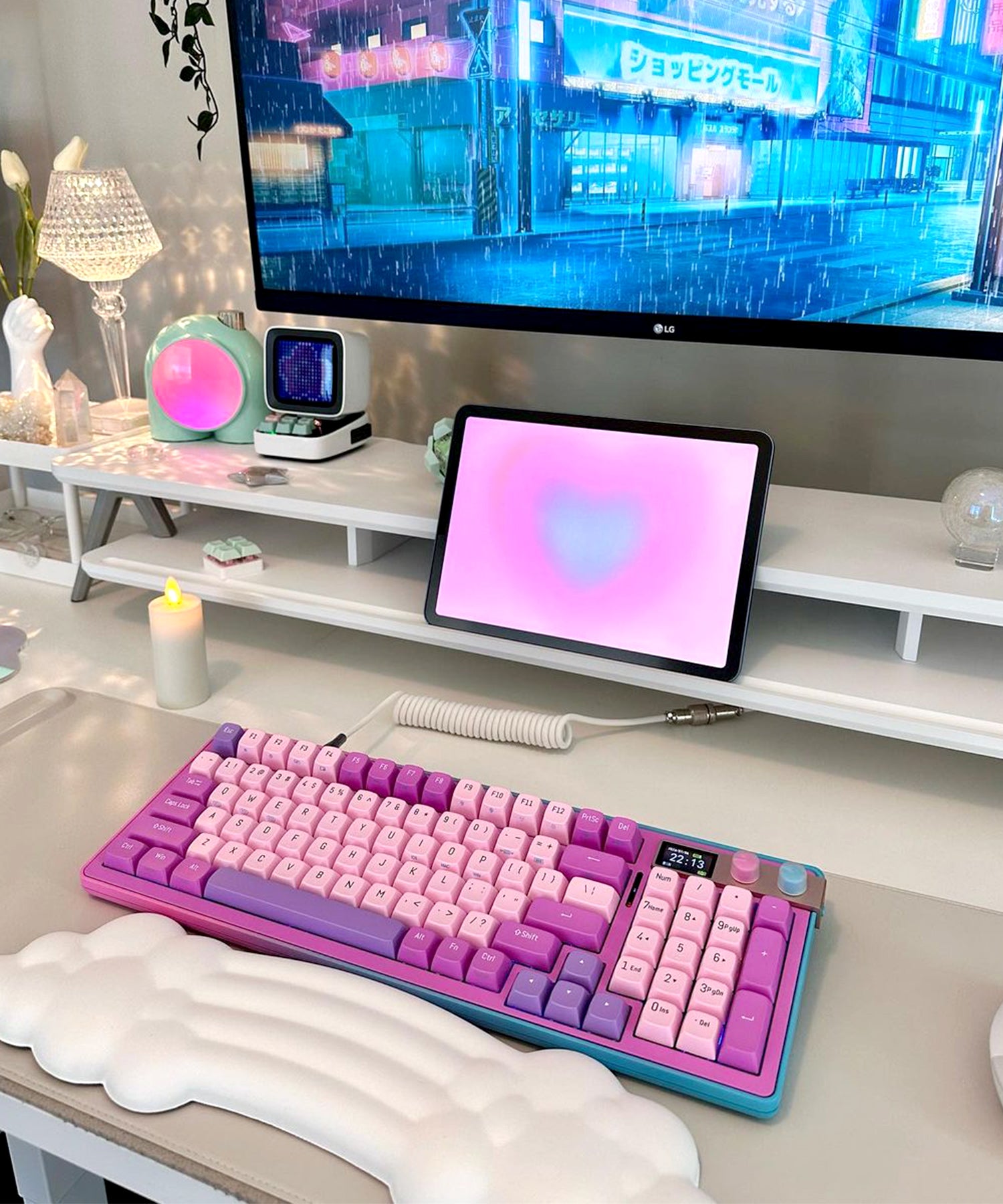 FOPATO H98 Love & Salvation Wireless Mechanical Keyboard With TFT Screen
FirstBlood B81 Crystal Transparent Wireless Mechanical Keyboard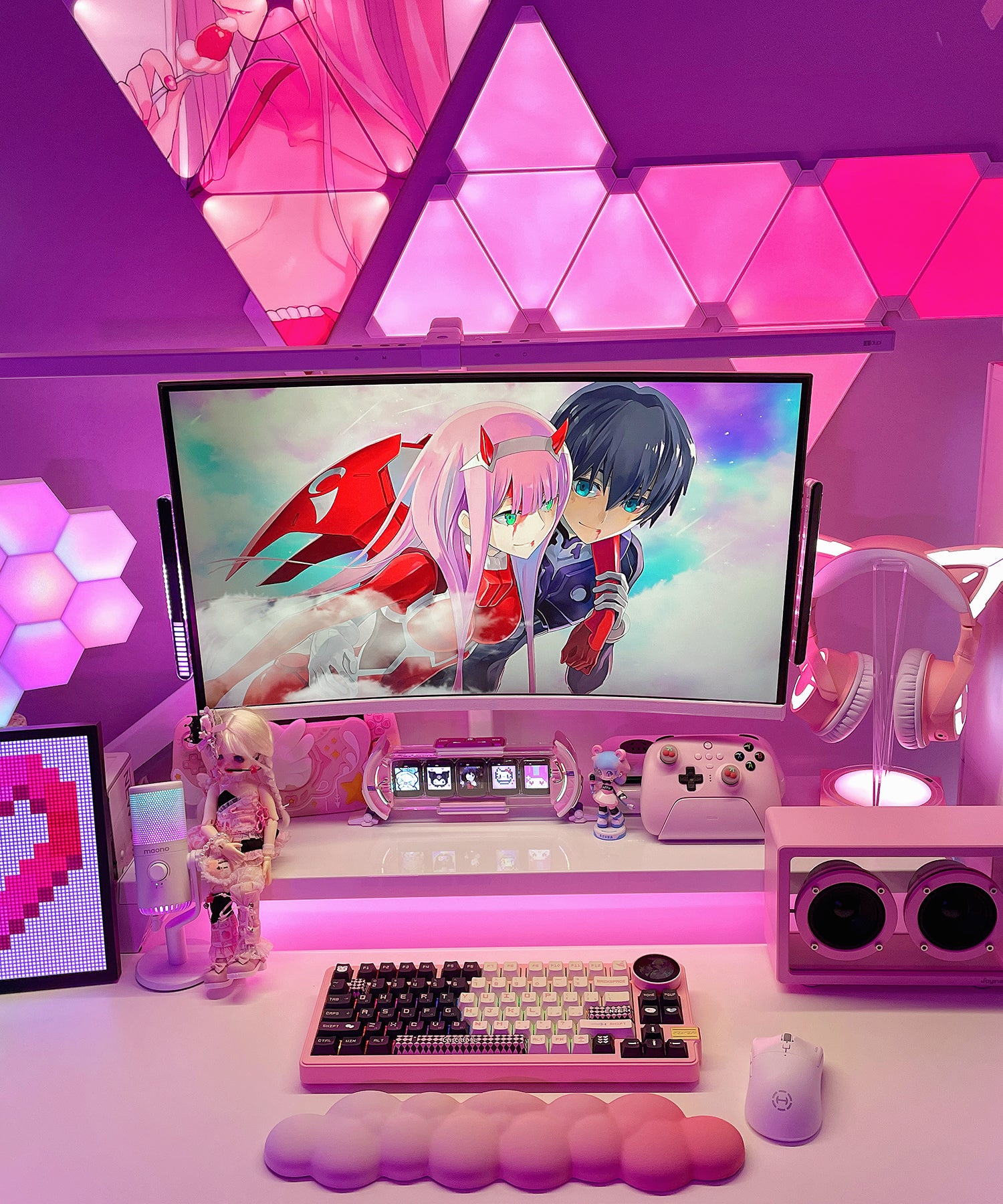 FEKER K75 Mechanical Keyboard with Multifunctional Knob Display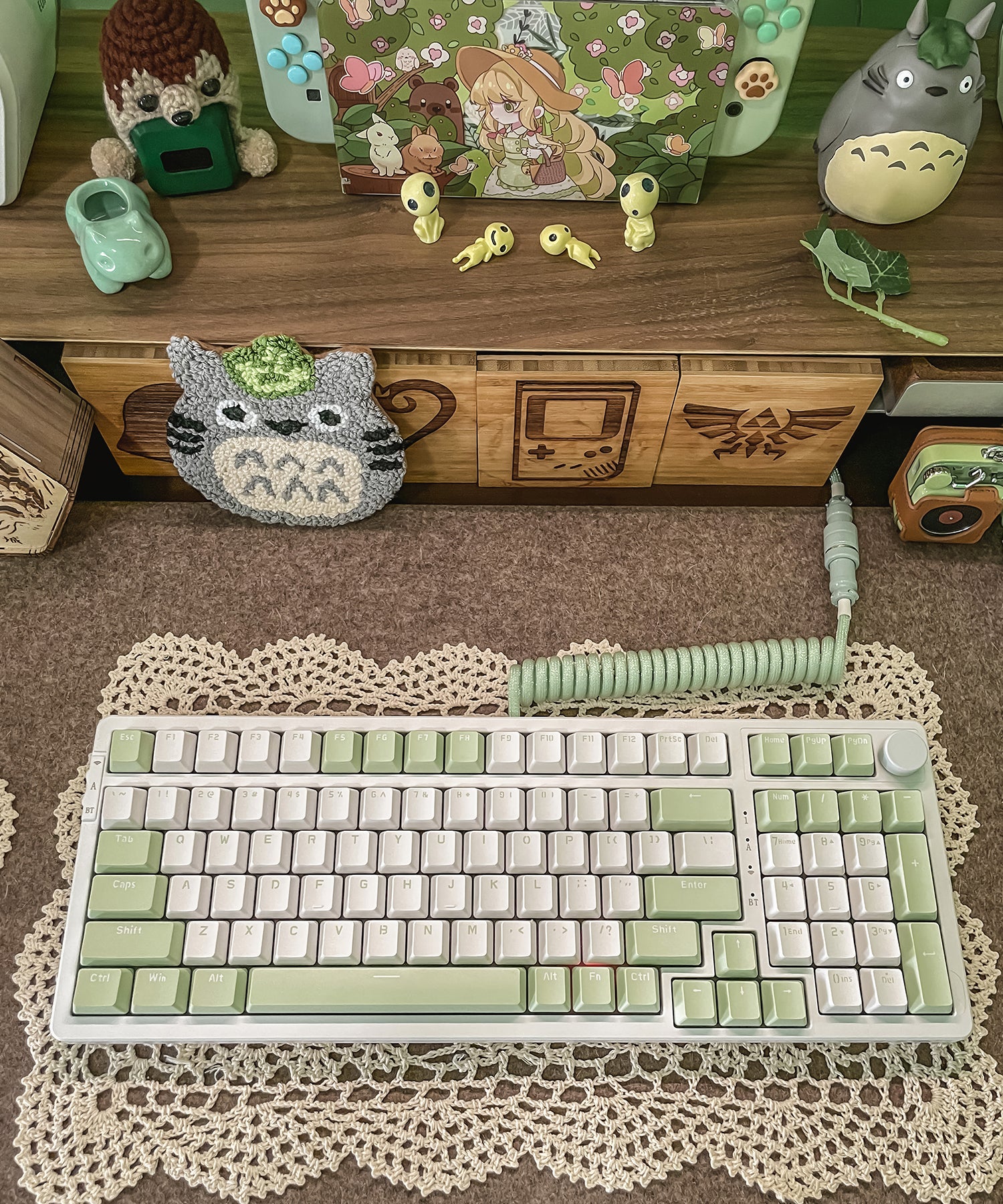 Ajazz AK992 Hot-swappable Mechanical Keyboard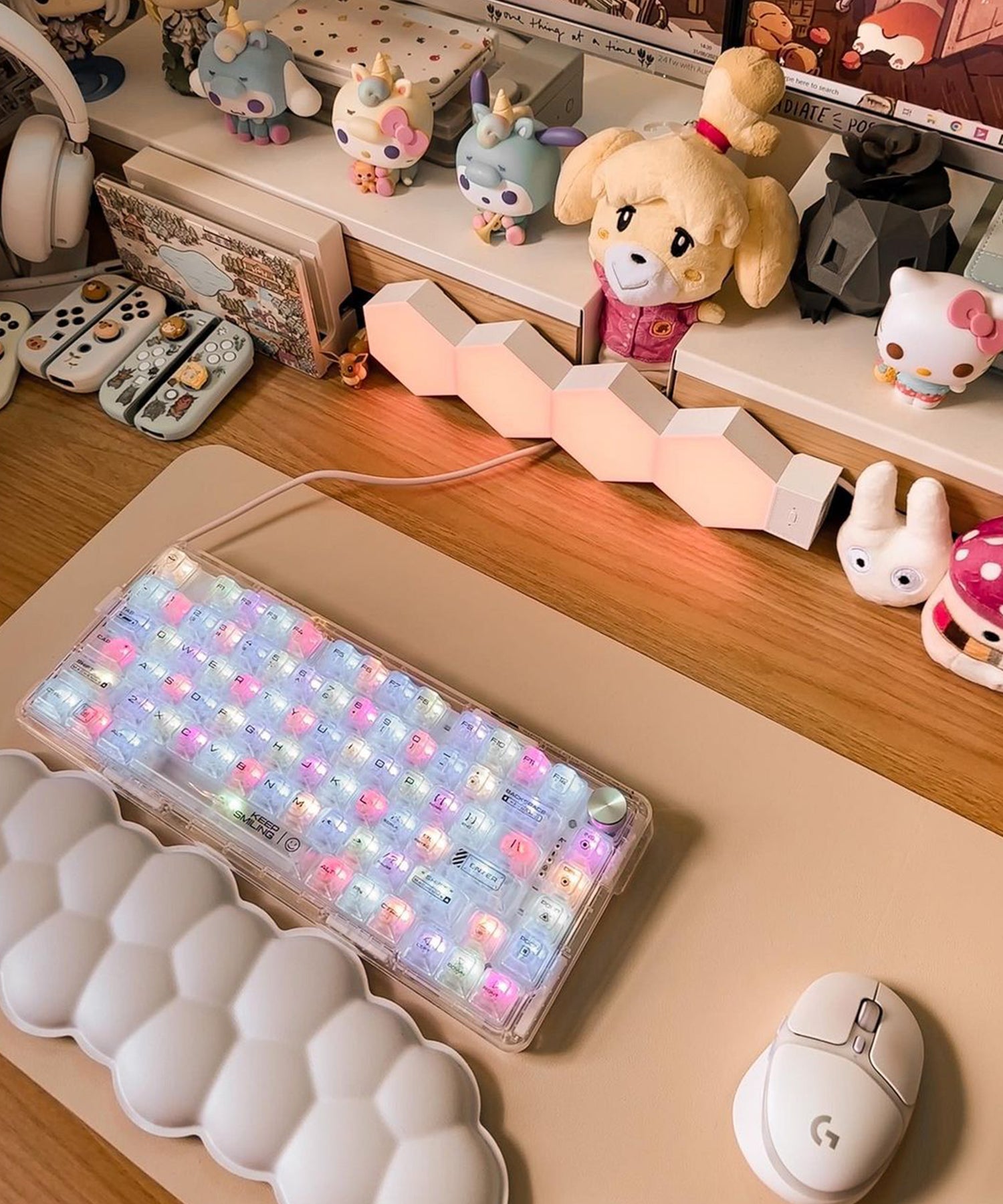 Machenike K500F-B81 RGB Clear Mechanical Keyboard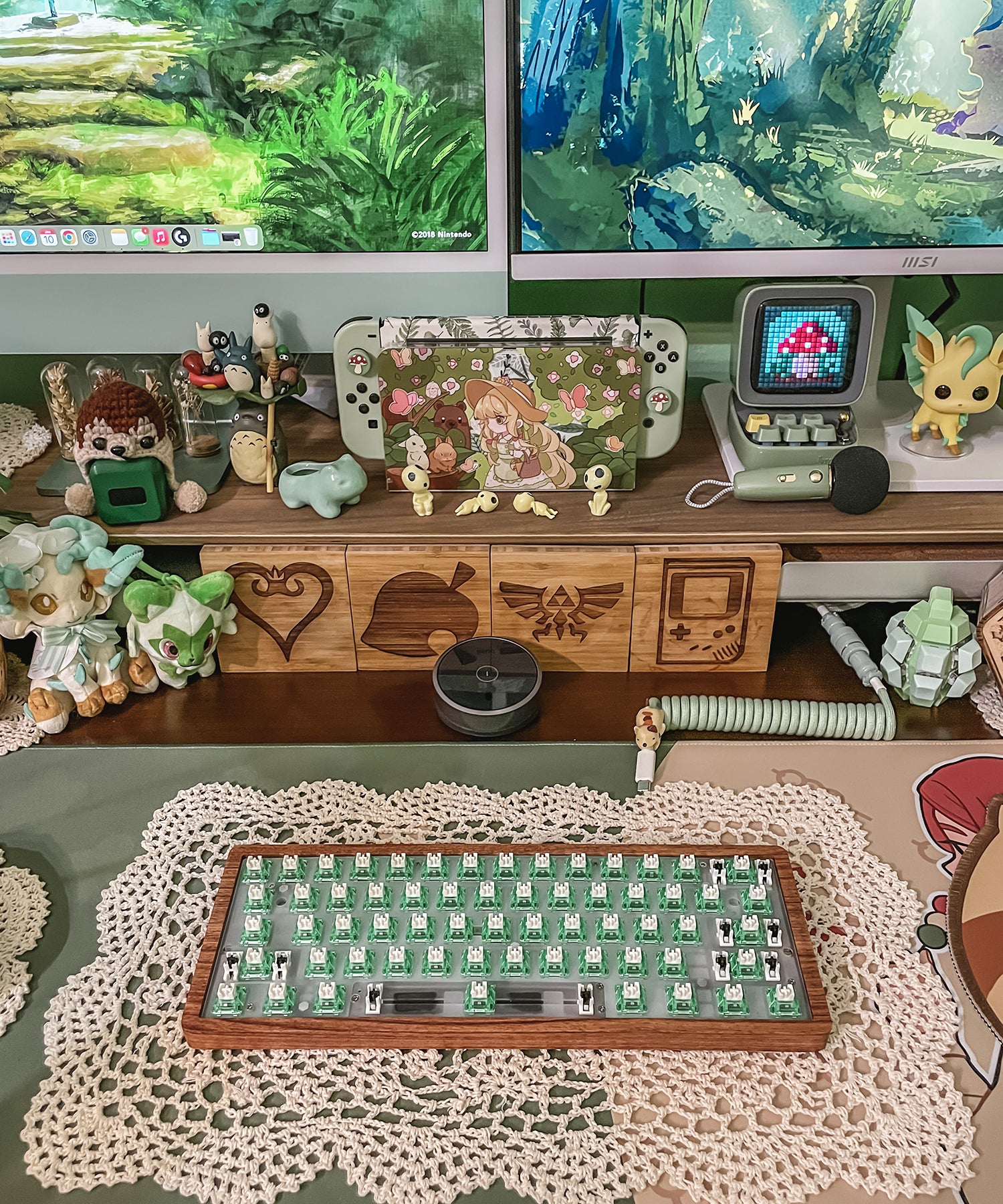 SKYLOONG GK61 Lite Gasket DIY Kit Wooden + Ajazz Diced Fruit Switch Set - Kiwi Switch