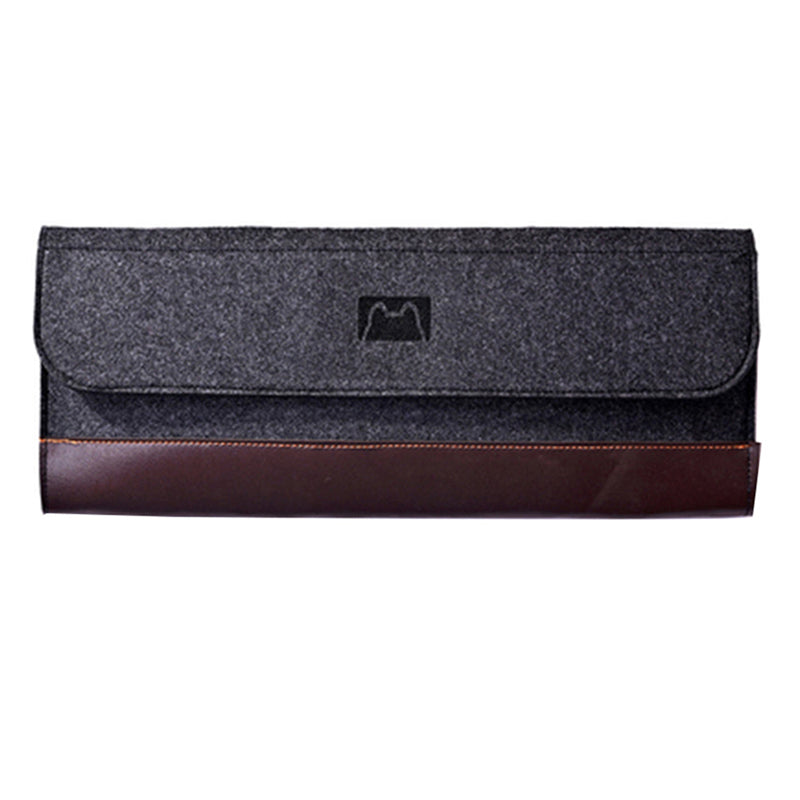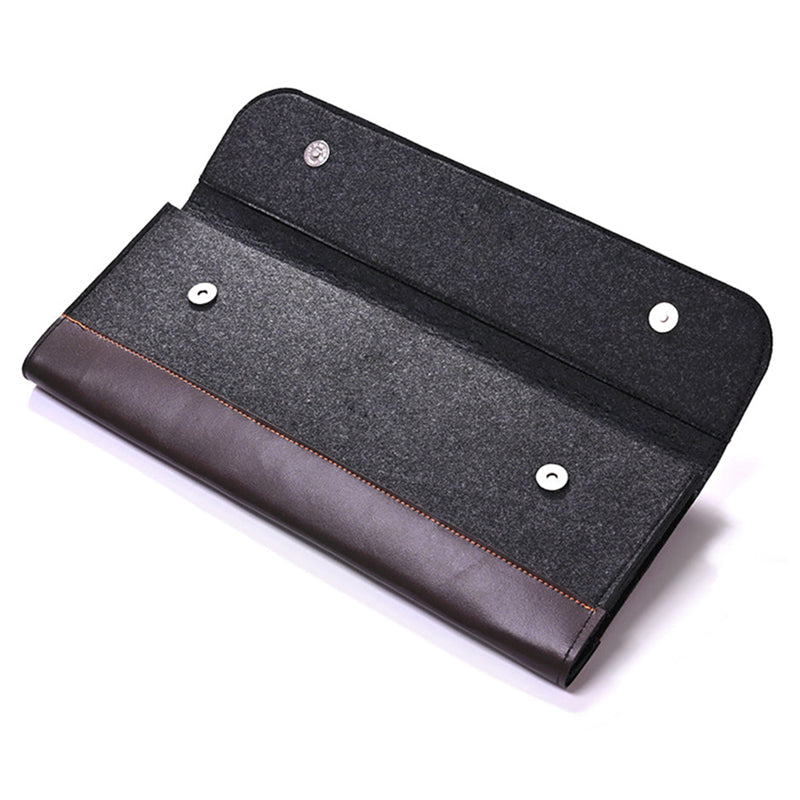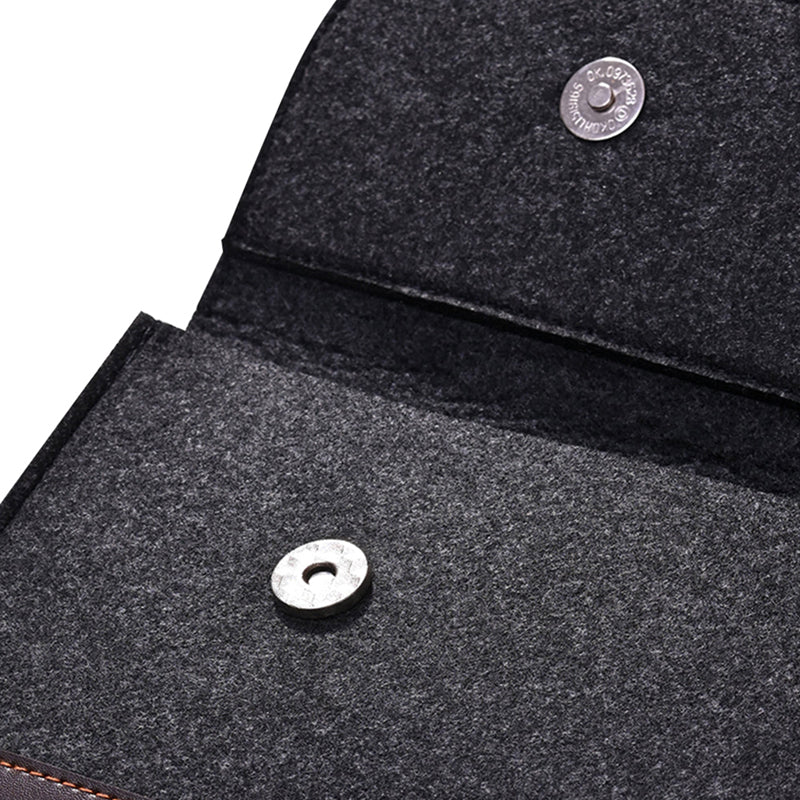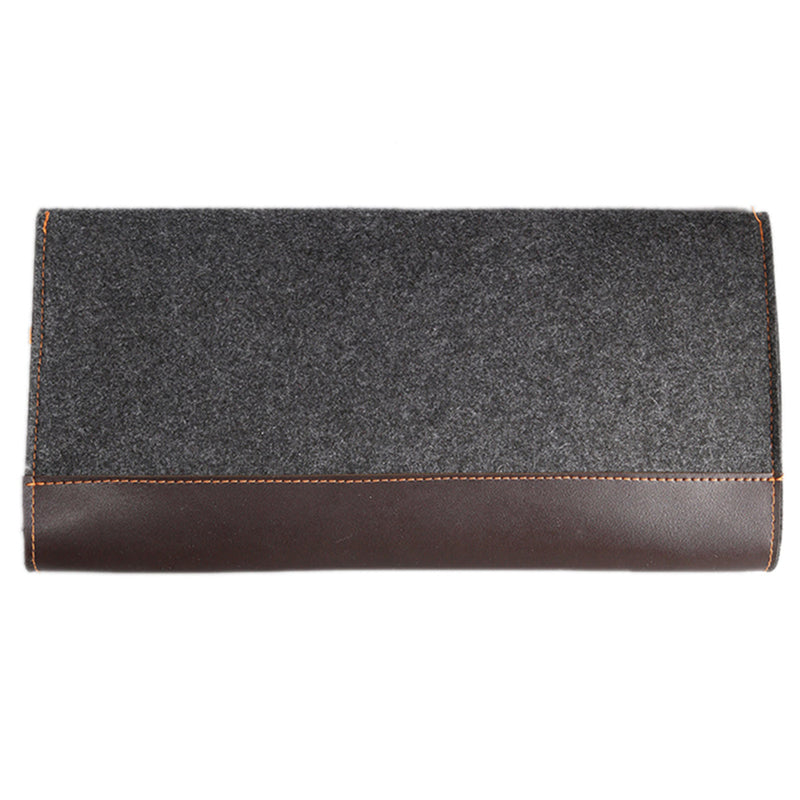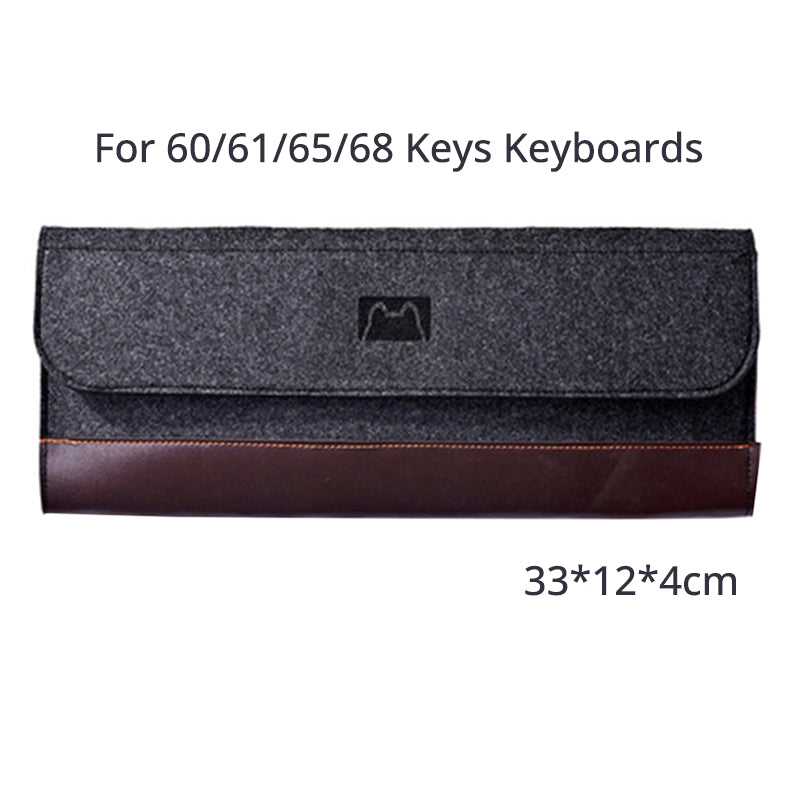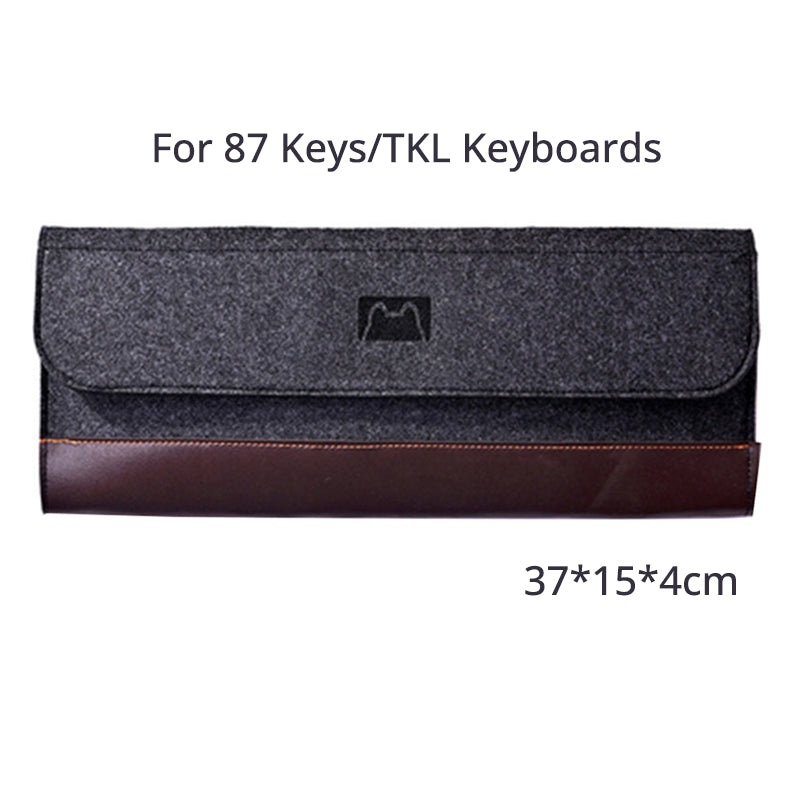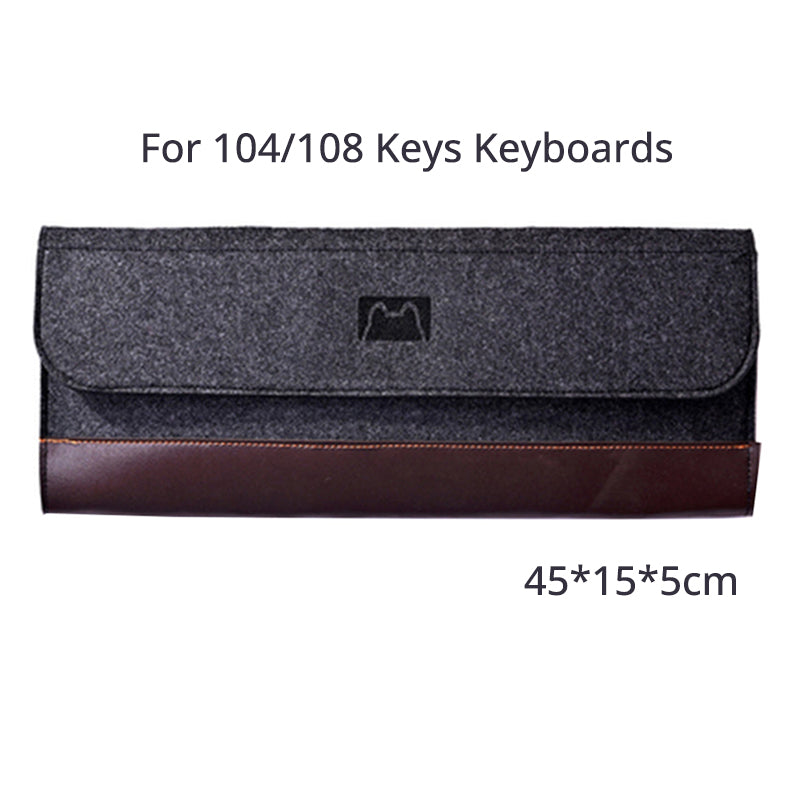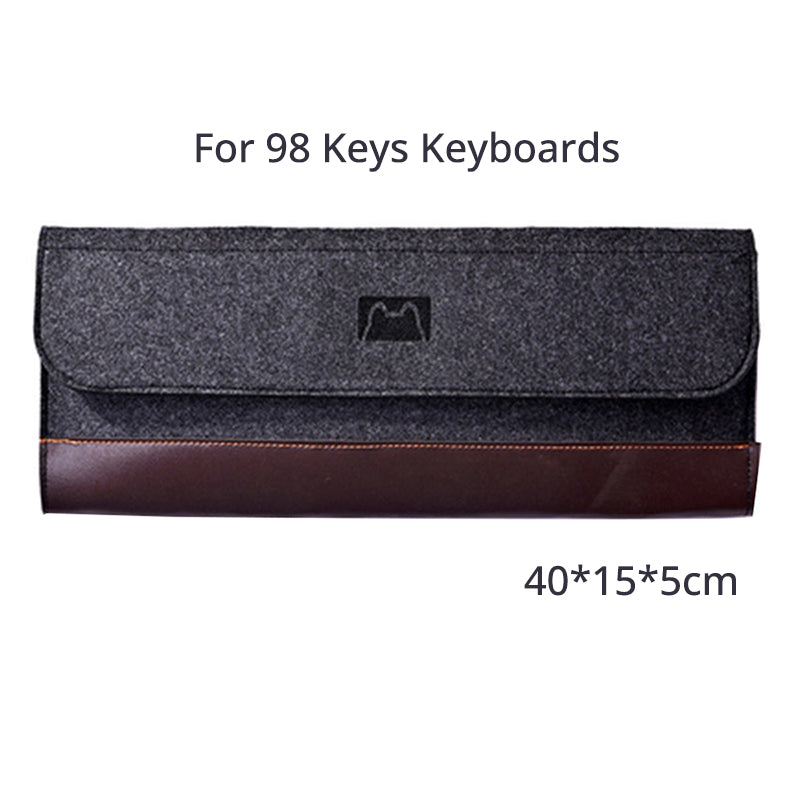 ACGAM Keyboard Carry Case Felted Bag Flip Cover Magnetic Button
Suitable Keyboard size:
For 60/61/65/68 Keys
A Fashionable Case for Your Mechanical Keyboard
You may store your keyboard in this bag to avoid scratches and dents. Even after a long time of use, the bag still stays in the same shape because of its fiber-firm texture. It is also suitable for different occasions when you take it out.

Buttons as Closure
The *magnetic buttons enable the bag easy to open and close while the protection remains solid. The flip cover is able to protect the keyboards from dust and damage as well. The magnetic button version covers all sizes of keyboards. The case also comes with a pure buttons version for 60%, 65%, and TKL keyboards.

*Note: Magnetic buttons might interfere with keyboards with wireless functions. Pure-button cases are recommended if your keyboard can be connected wireless.
General

Brand: ACGAM


Type: Keyboard Carry Case with Magnetic Button

Specification

33*11*4cm Carry Case for 60/61/65/68 Keys Keyboards


37*15*4cm Carry Case for 87 Keys/TKL Keyboards

40*17*5cm Carry Case for 98 Keys Keyboards

45*17*5cm Carry Case for 104/108 Keys Keyboards

Material
Leather & Fibre

Package Contents

1 x Keyboard Carry Case with Magnetic Button

Setup Ideas From Customers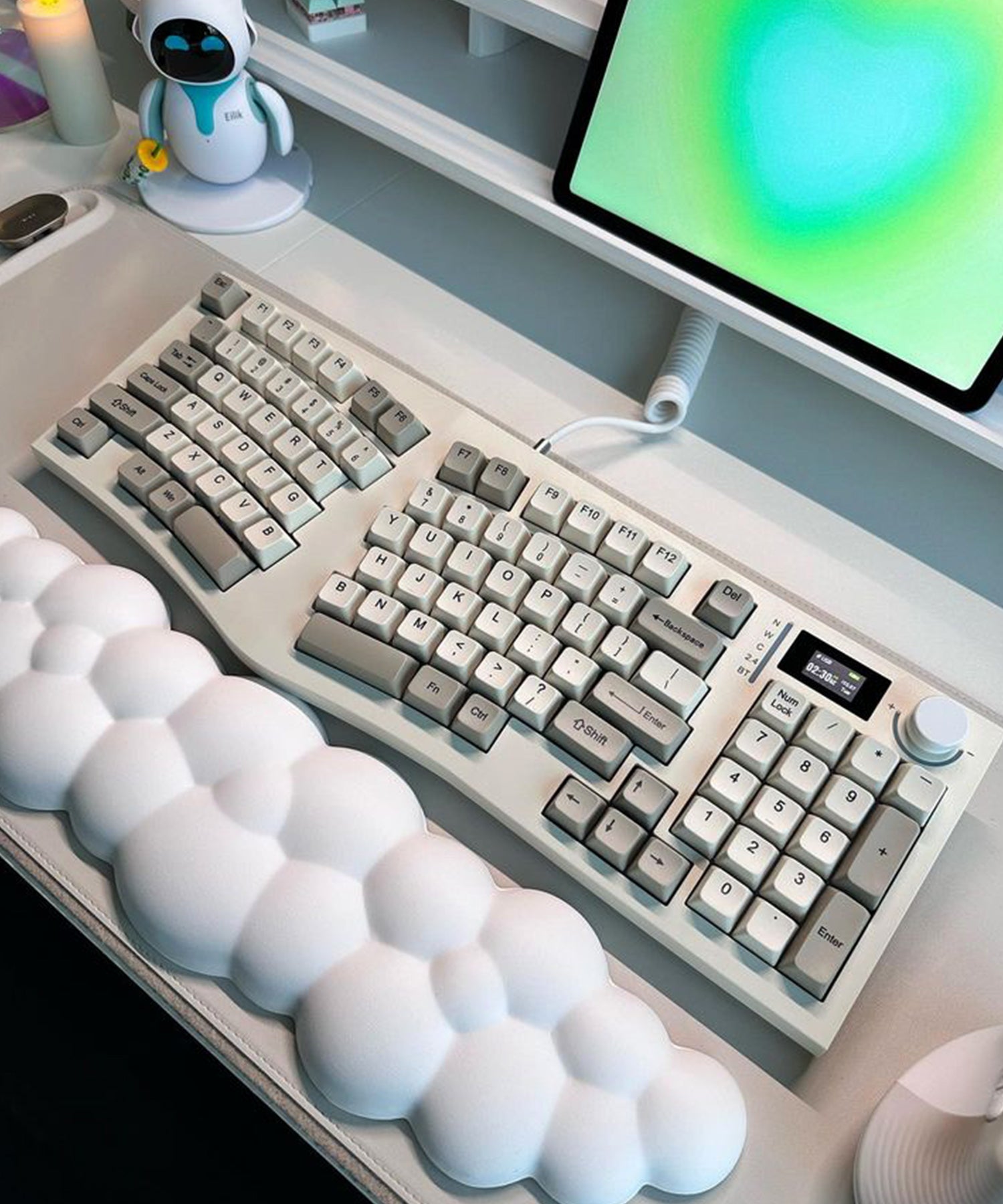 FEKER Alice98 Wireless Mechanical Keyboard With LED Screen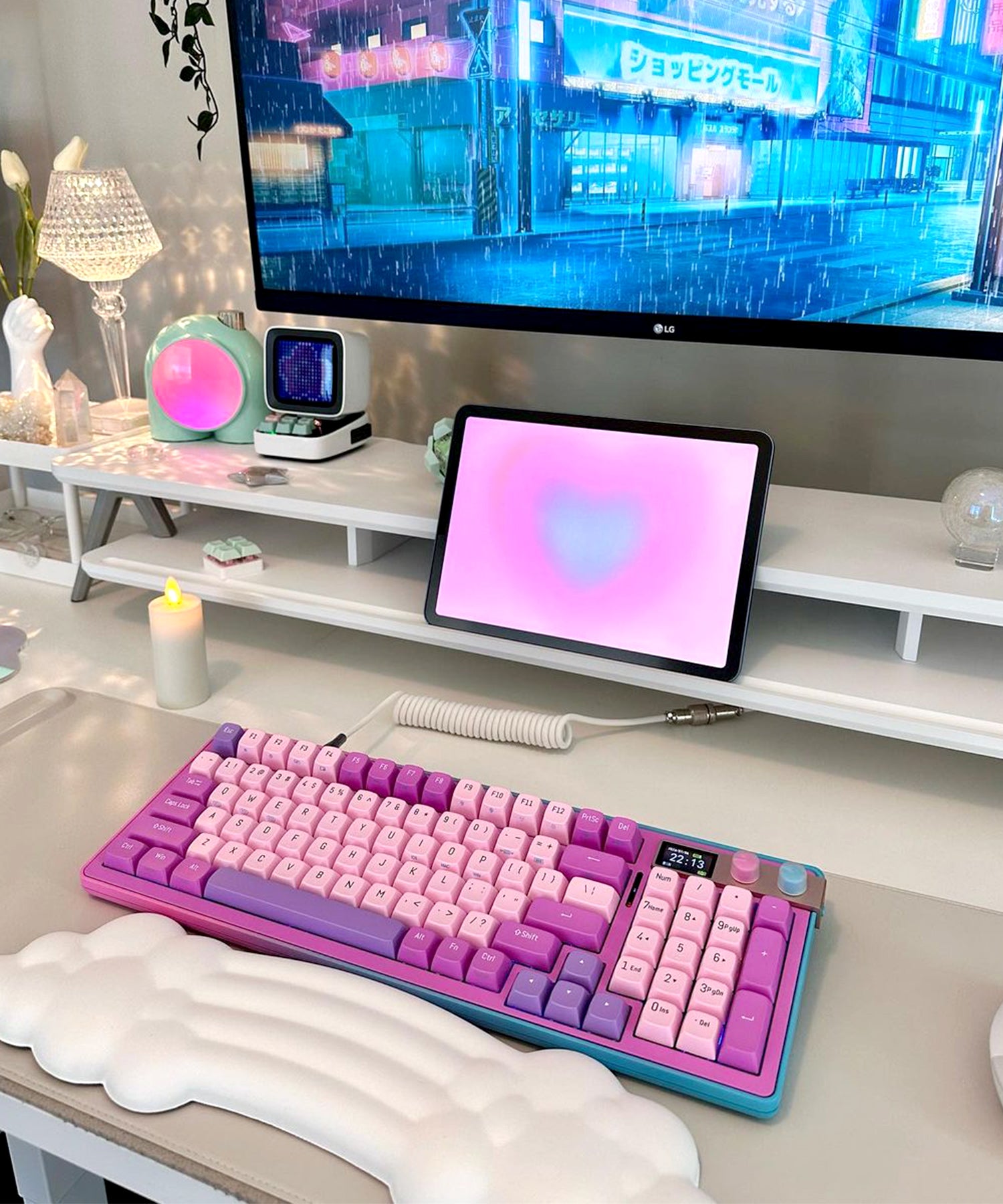 FOPATO H98 Love & Salvation Wireless Mechanical Keyboard With TFT Screen
FirstBlood B81 Crystal Transparent Wireless Mechanical Keyboard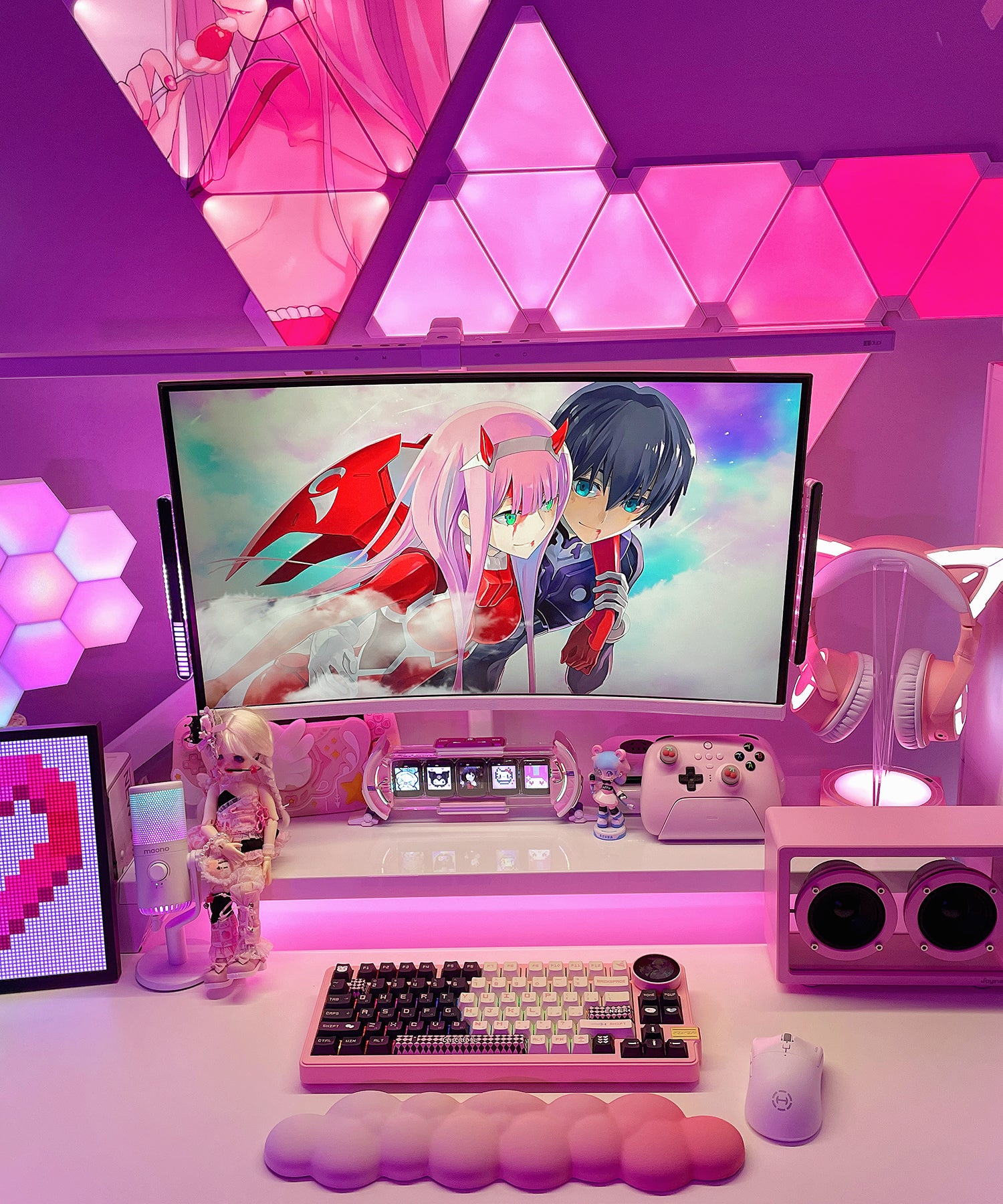 FEKER K75 Mechanical Keyboard with Multifunctional Knob Display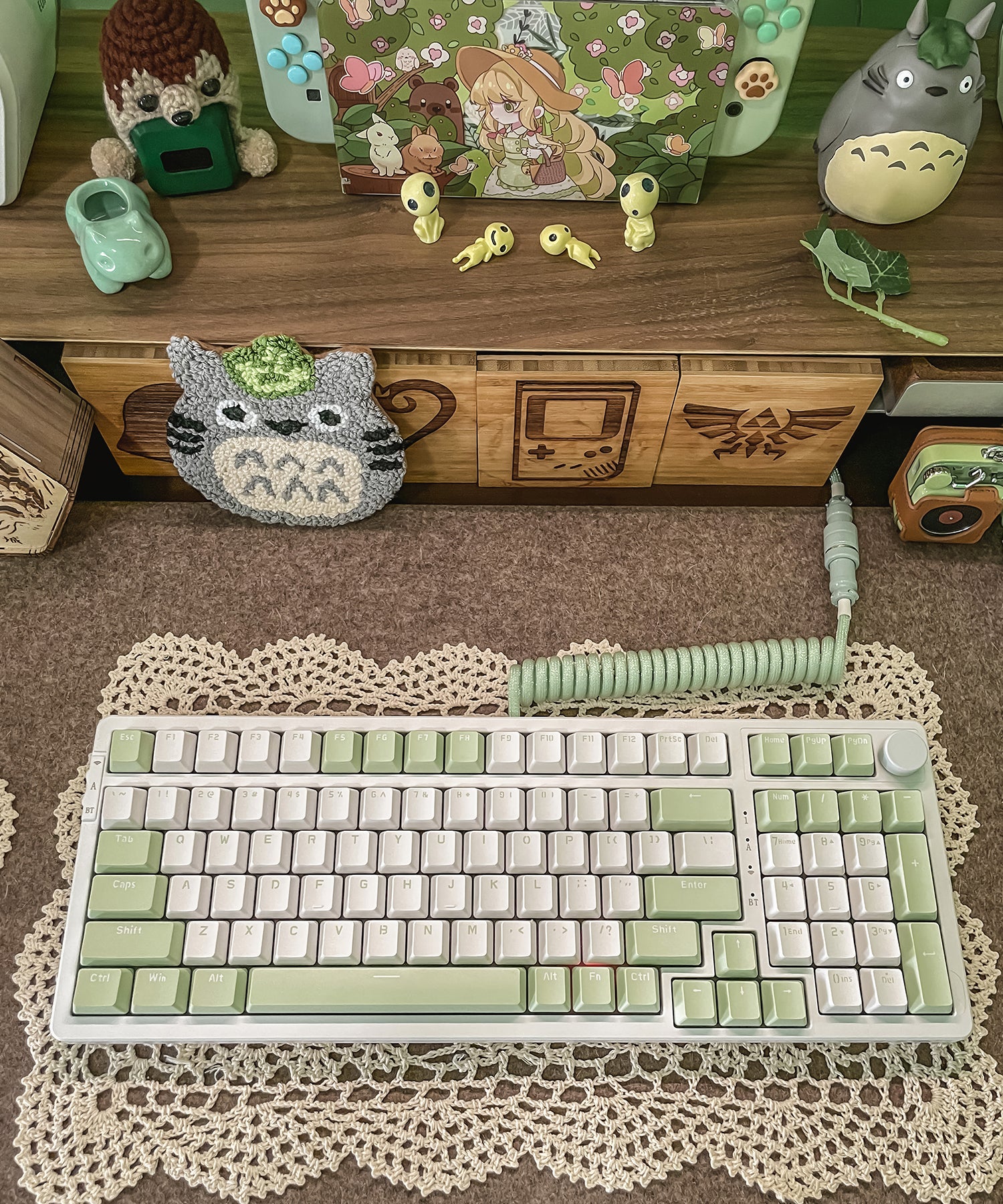 Ajazz AK992 Hot-swappable Mechanical Keyboard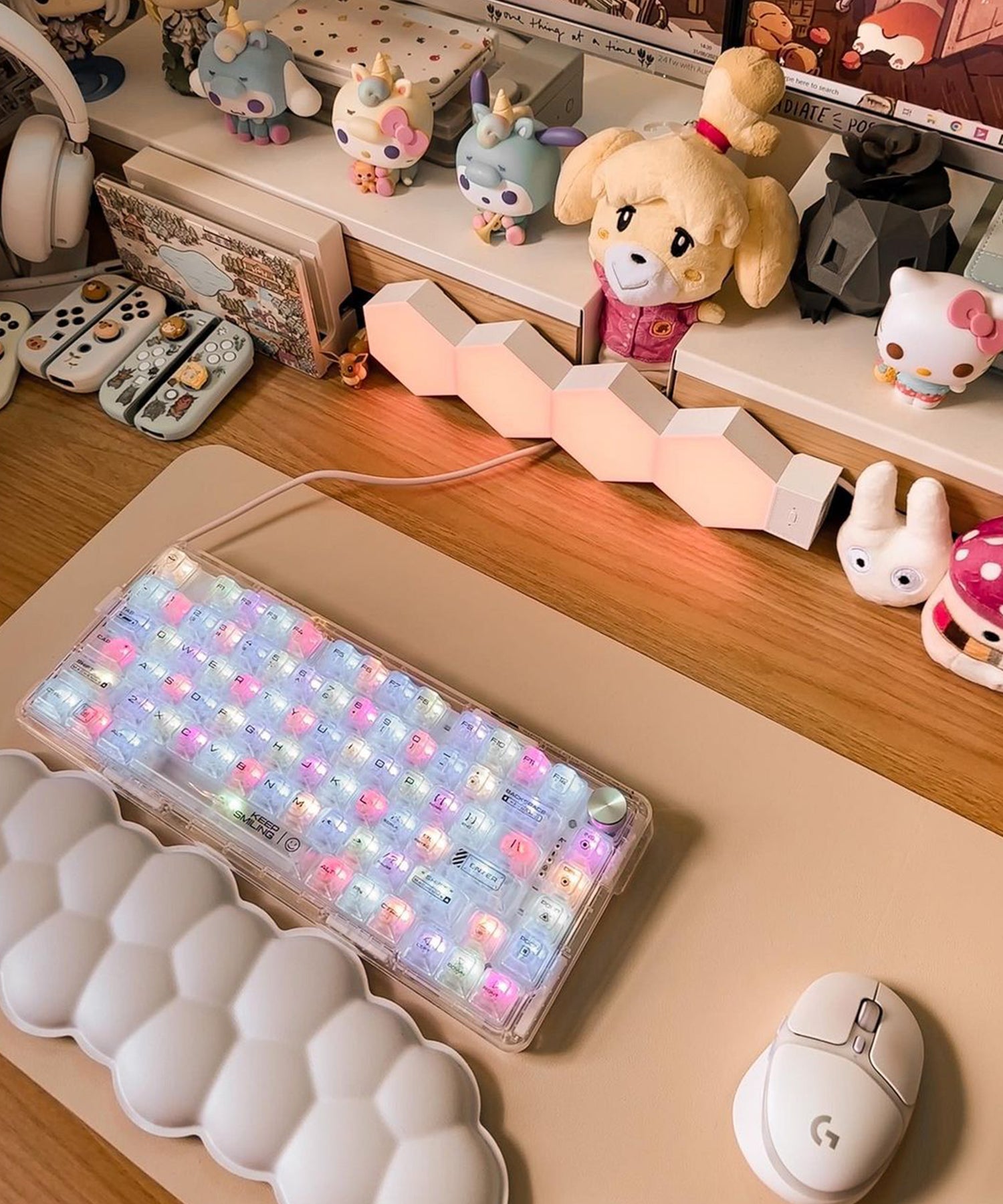 Machenike K500F-B81 RGB Clear Mechanical Keyboard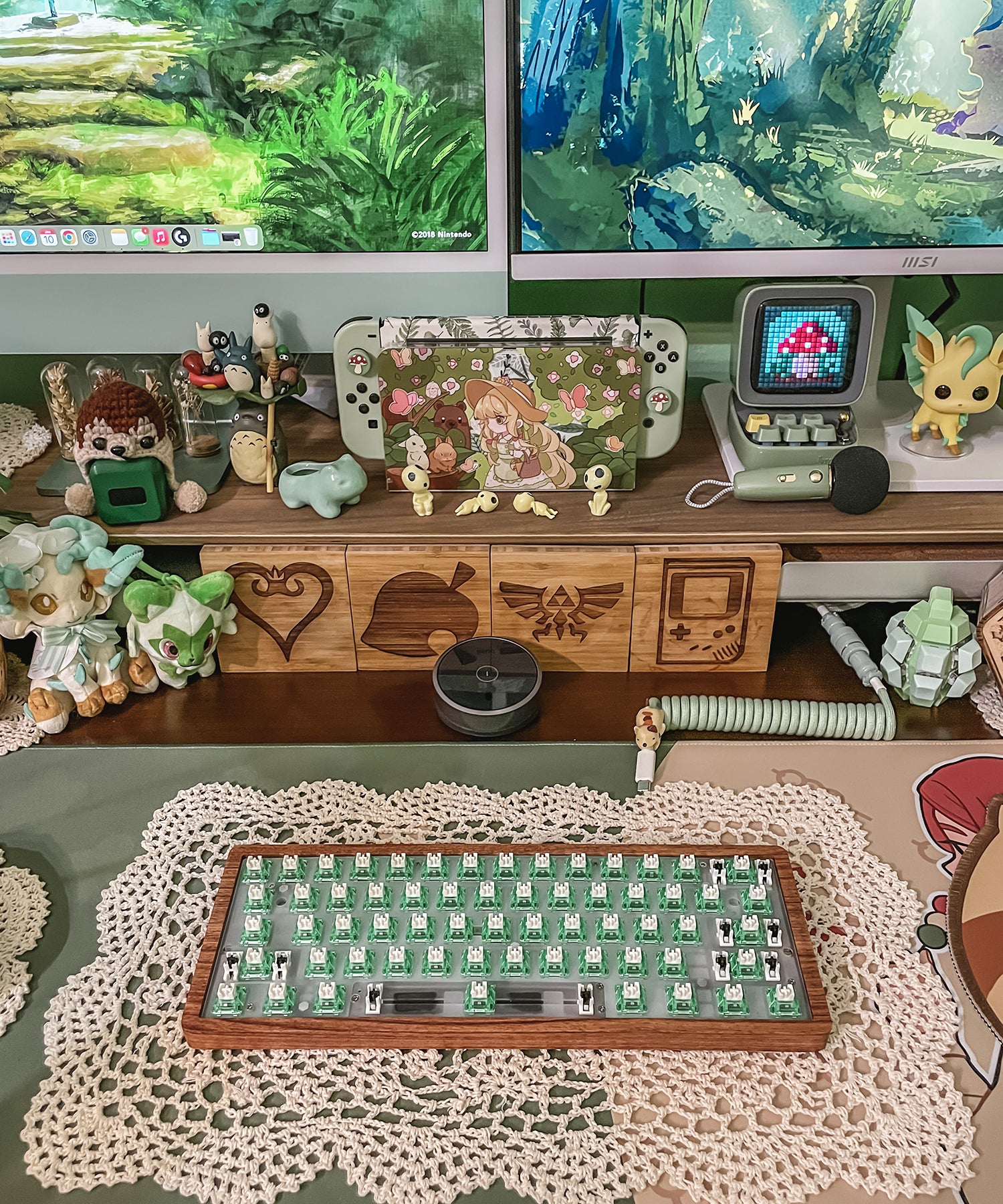 SKYLOONG GK61 Lite Gasket DIY Kit Wooden + Ajazz Diced Fruit Switch Set - Kiwi Switch