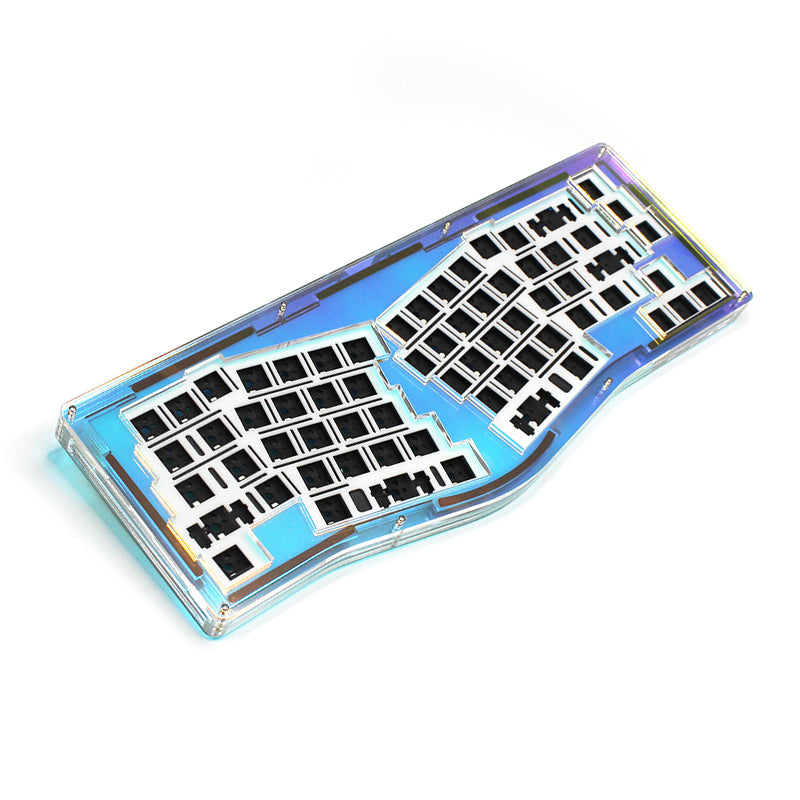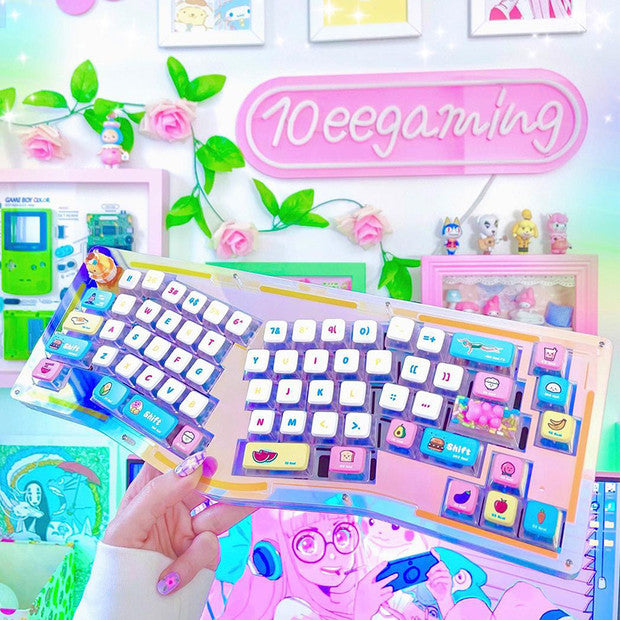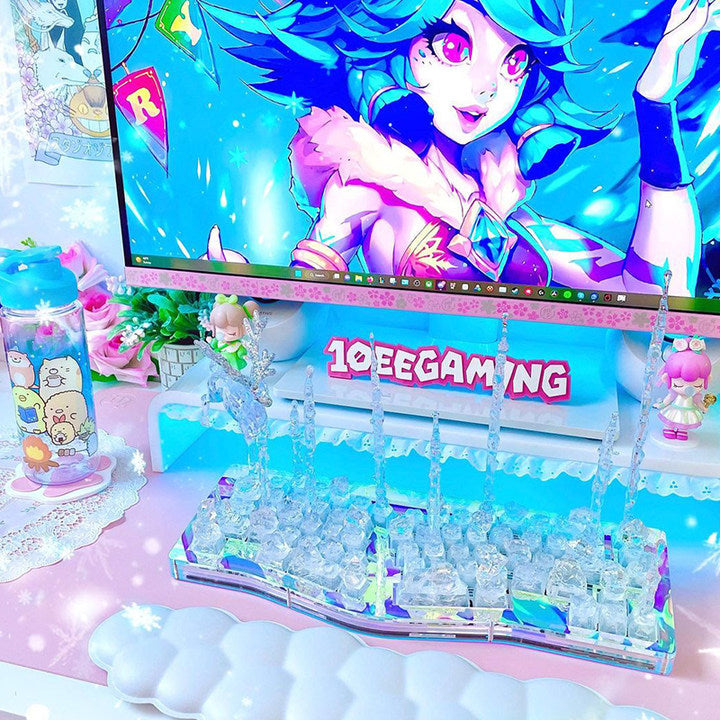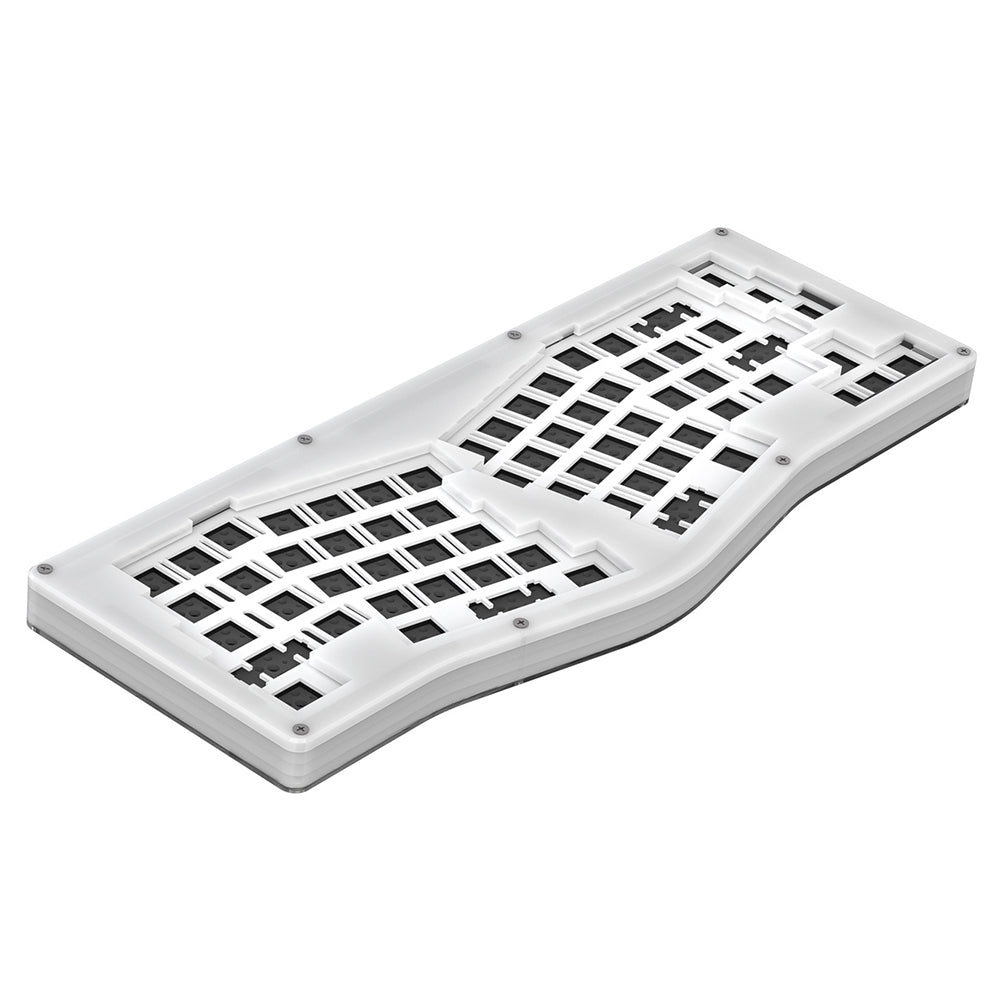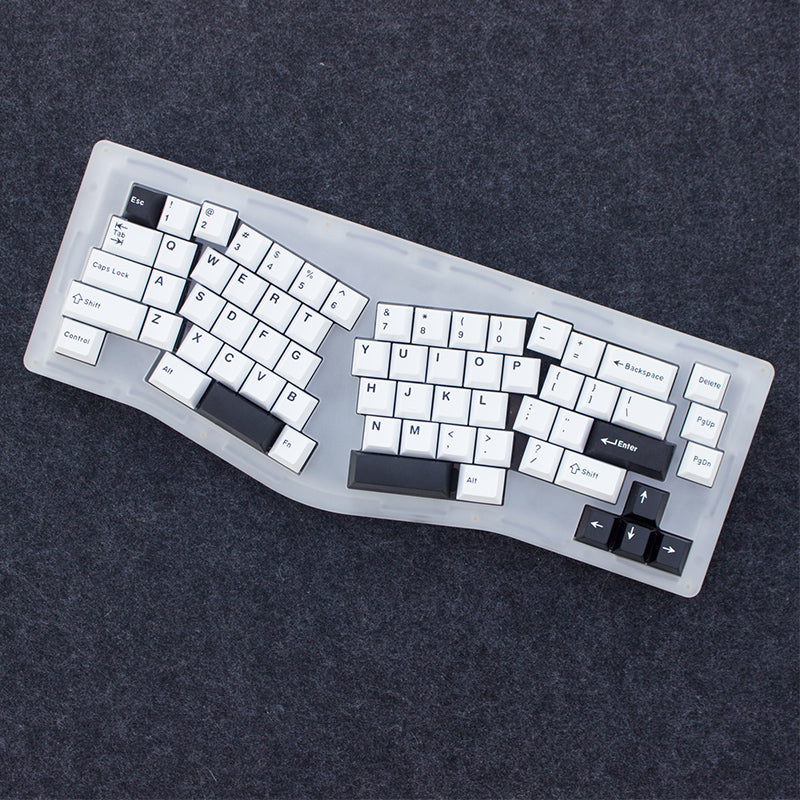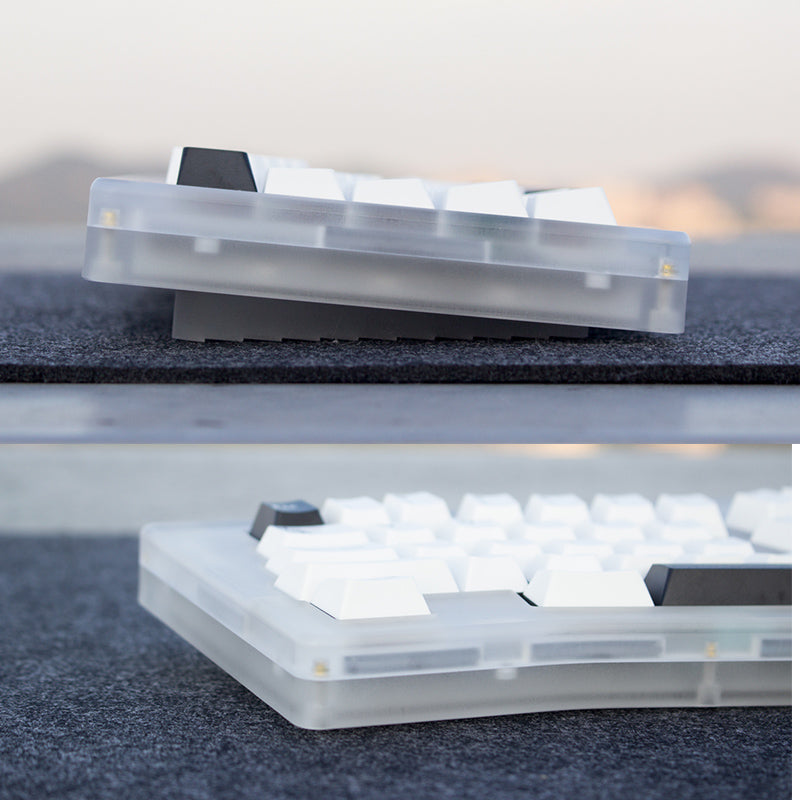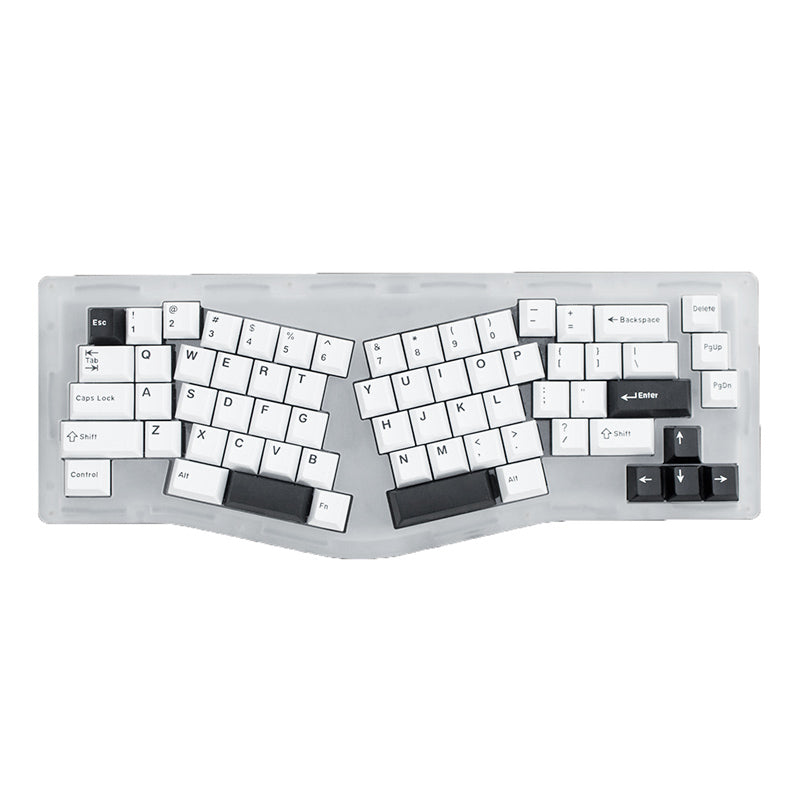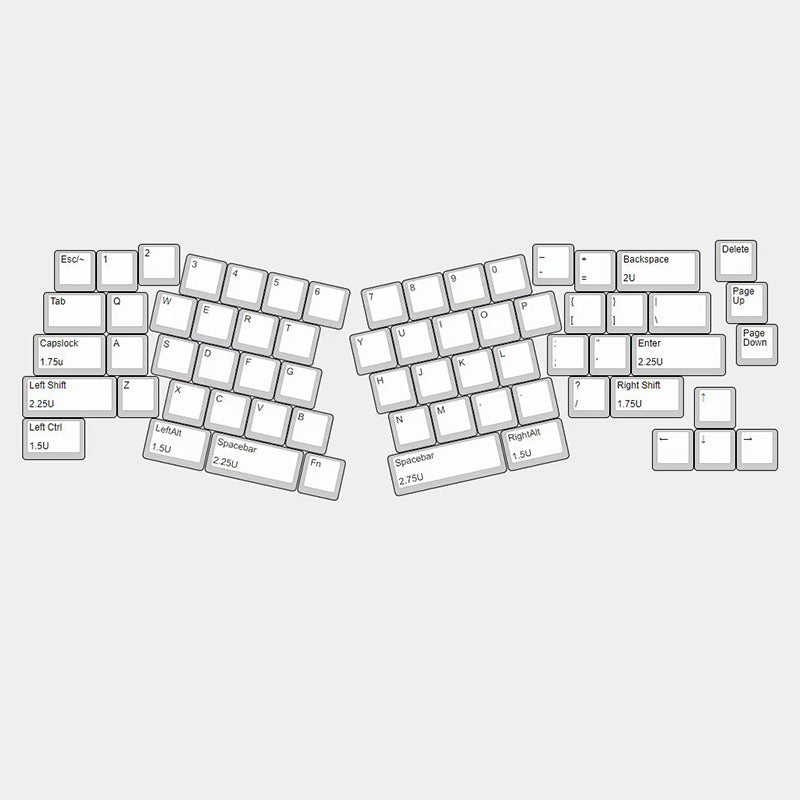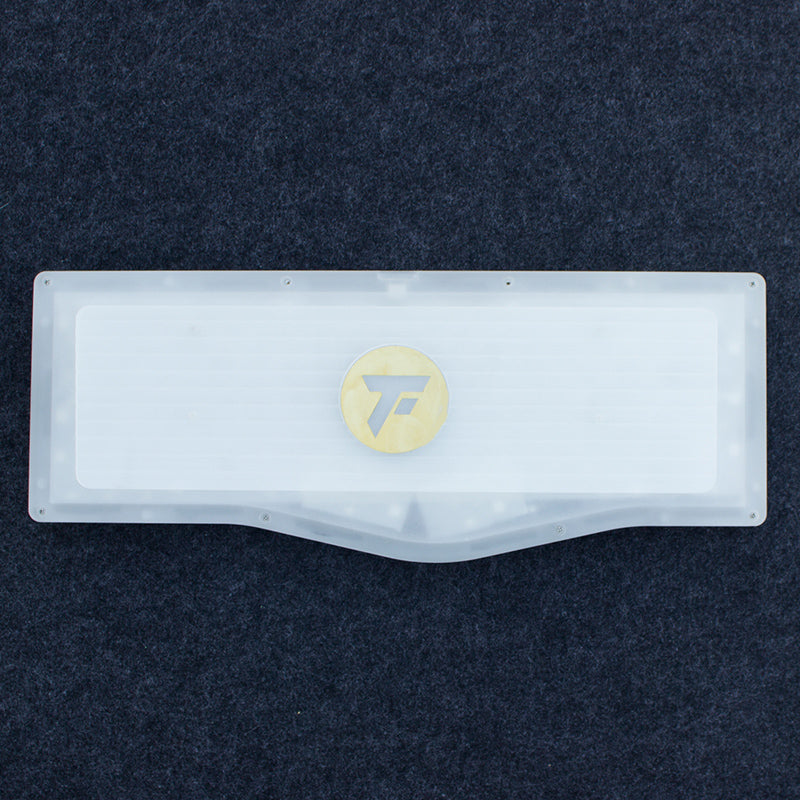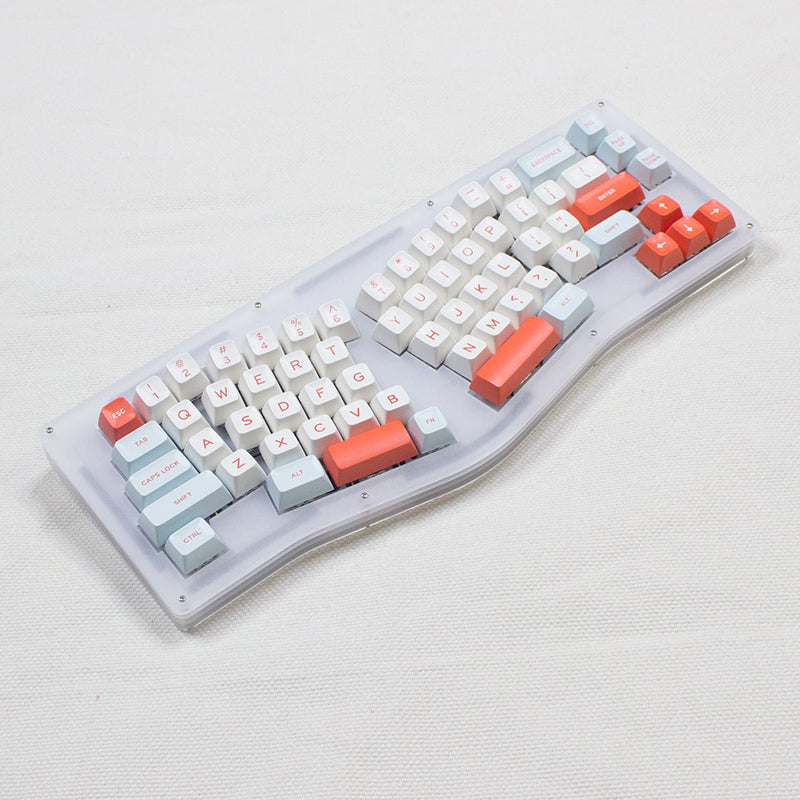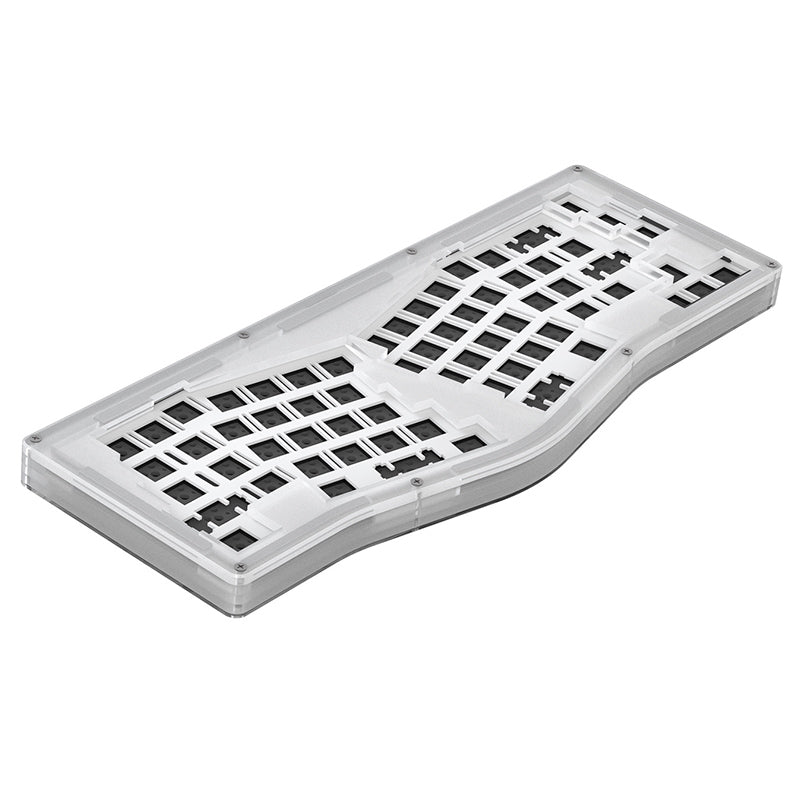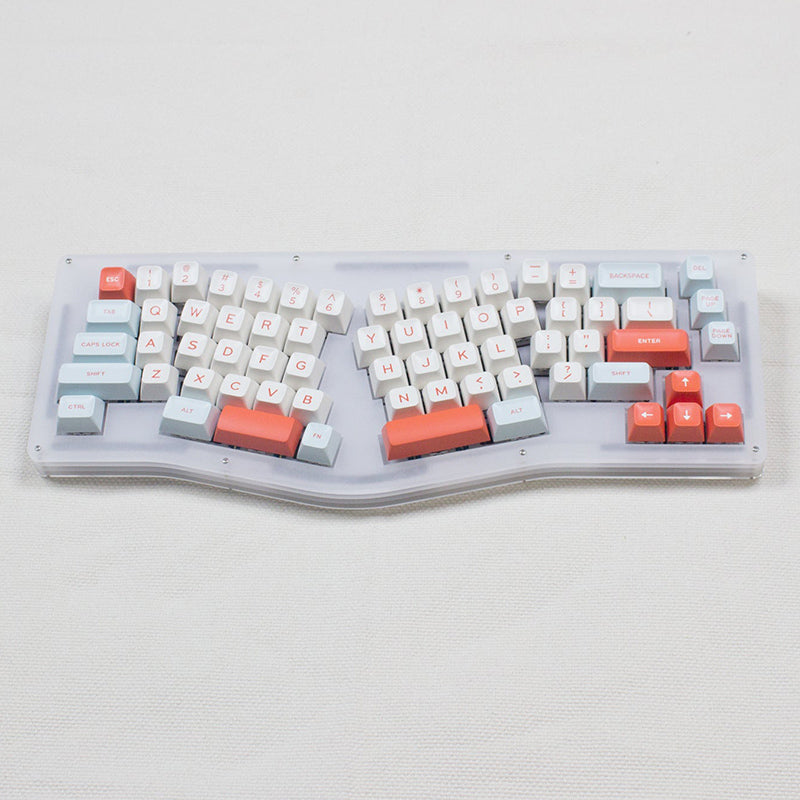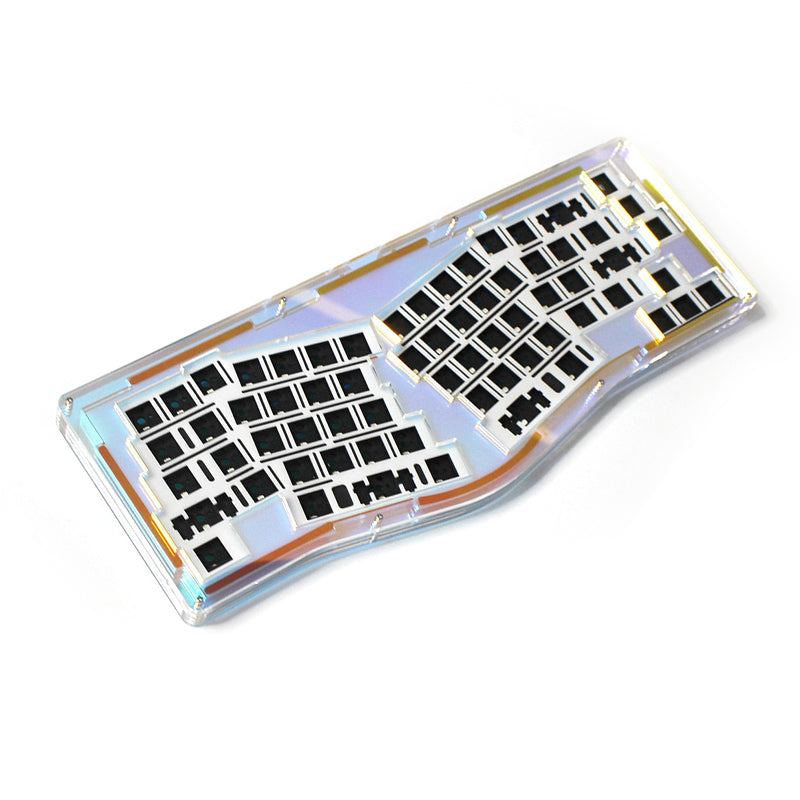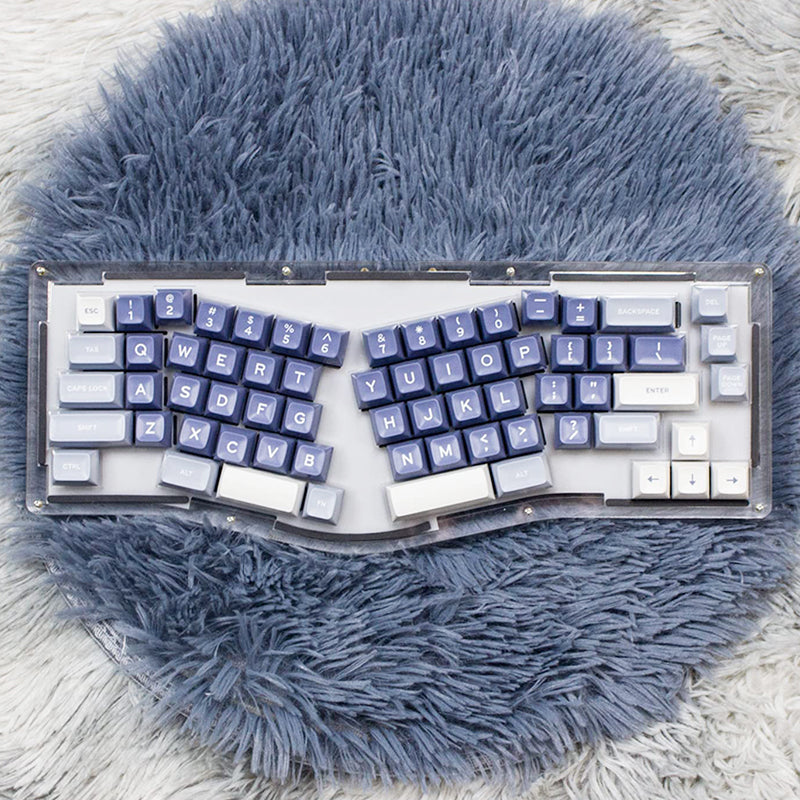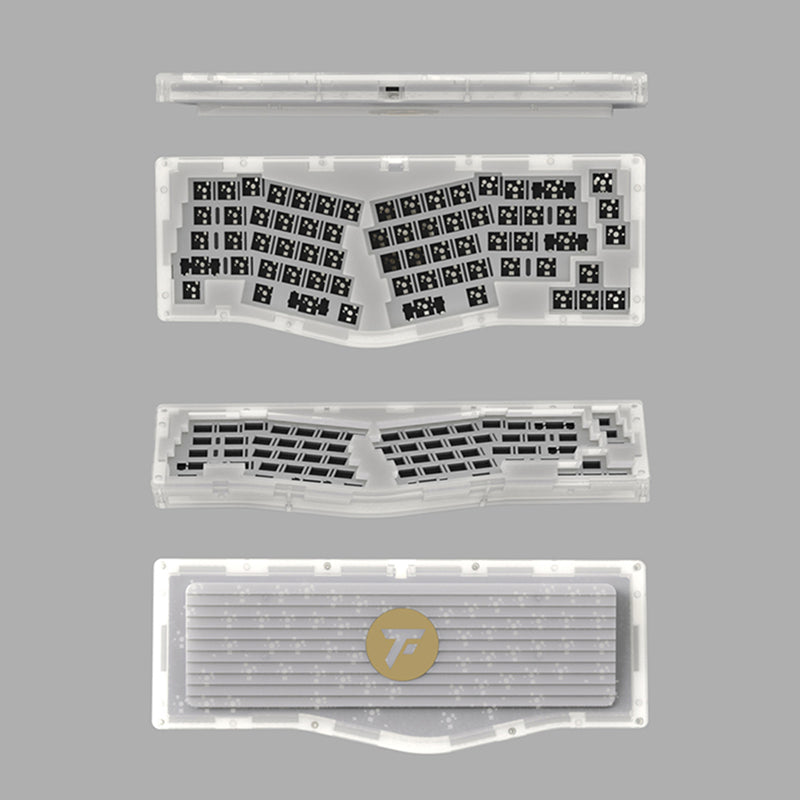 ACGAM FancyAlice66 QMK VIA Self-assembly DIY Kit
NOTE: It requires self-assembly - Needs to assemble by yourself (experience the fun of customization)
CAUTION: Please do not remove the protection film from the top surface of the keyboard panel. (Fantasy model only)
Alice Split layout, 66-key Hot-Swappable Keyboard Kit for Win/Mac

32U4 Master Control, Support QMK/VIA Key Change
Alice66 DIY kit is programmable by QMK/VIA. For users who are not used to the Alice split layout, there's nothing more convenient than remapping the keys by VIA without reflashing its own firmware. The changes can be saved on board, and be worry-free about losing the saved memory while unplugging and replugging the keyboard. Being compatible with QMK.
*only single-mode, after all, QMK has to be single-mode
66 Lamp Beads+16 Bottom Lamps (the first step is to lower the brightness)
South-facing LED
Designed with South-facing RGB to better illuminate the keyboard backlight from the typist's perspective.

Hot-swappable Split Wired/Wireless Mechanical Keyboard
The Alice features hot-swappable uses kailh hot-swappable sockets switch sockets, Simply plug in the desired switch, Compatible With 3/5pins mechanical switches

Pom Material Positioning Plate
Poron pad, Poron sandwich cotton, PE Switch pad with sound-absorbing cotton in between the plate and the PCB board, so the keyboard sounds and feels soft.

Download the FancyAlice66 User Manual Include QMK VIA Link
Download the FancyAlice66 QMK
Download the FancyAlice66 VIA
General

Brand: ACGAM


Type: DIY Keyboard Kit


Model: Alice66

Specification

Key Amounts: 66 Keys

Structure: Gasket Mount 

Gasket Material: Silicone

Case Material: Acrylic

Switch Socket: Kailh Hot Swappable 3-5pins

Plate Material: PE

Connectivity: Type-C Wired

Anti-ghosting: NKRO in All Keys

Backlit: SMD RGB Backlit

LED: South-facing

Programmable: Support VIA/QMK Programmable

System: Compatible with Windows/Mac

Weight 
Package Weight: 0.95kg

Package Contents

1 x Keyboard Case

1 x PCB

1 x Quiet Sandwich Cotton

1 x Shaft Pad

Assemble Some Parts
Awesome and original
I love my keyboard. Its a year old and performing with no issues. This was my first build and I used alpacas and some clear plastic keys that I believe are cherry. I type so quickly with this board and never get pain. I have the wooded Feker wrist support in case I need it. Right now I'm 3d modeling so I dont and I just took a break to write this. Its awesome! I also have a little six key board for my Blender functions that I customized!
Came out great!
This was my first keyboard build! I was a little lost and scared since there were no instructions but through YouTube, trial and error I figured it out and now I have quite possibly the cutest keyboard I've ever seen and I built it myself! Definitely recommend if you want to try your hand at self assembly builds!
Beautiful Board! It Thocks!
Packaged well. Ordered a white frosted but received the white one instead, contacted support right away and they are very responsive. Fixed the problem and sent me the correct shell color.
Really like this beautiful Arisu layout keeb!
It has QMK/VIA, PC plate so it thocks, RGB shines, Smooth typing with gasket design and it bounce.
Some minor issues that can be improved or to avoid damage when building: Fragile material so be careful when assembling, I would suggest when assembling PCB to add the switches and keycaps before installing it in the case. Can be challenging to assemble but as long as you follow some guide on yt it should be easy. Top screws can be frustrating, when I had the white shell the top screws barely locks and some doesn't so I had to use the long ones to lock it but on my frosted shell somehow all screws works, acrylic isn't 100% perfect - with the white one it can have black stain on the edge but magic eraser can clean it and frosted can have stain but same method of cleaning and it solves it. Also middle acrylic stacks may have minor inconsistency with shape cut on the outer face but barely noticeable once top cover is installed.
Overall its a great board. DIY kit so you can pretty much play with it to make it perfect for you. Price is also right!
Opened, scratched, missing pieces
Was sent an opened kit -- acrylic sticker had been taken off some pieces, light scratches. Missing some of the nuts and screws. Disappointing.
Thank you very much for your review. We have sent your question directly to the after-sales team, hoping to get your understanding and solve your product problem well. Looking forward to your visit and review again :)
Setup Ideas From Customers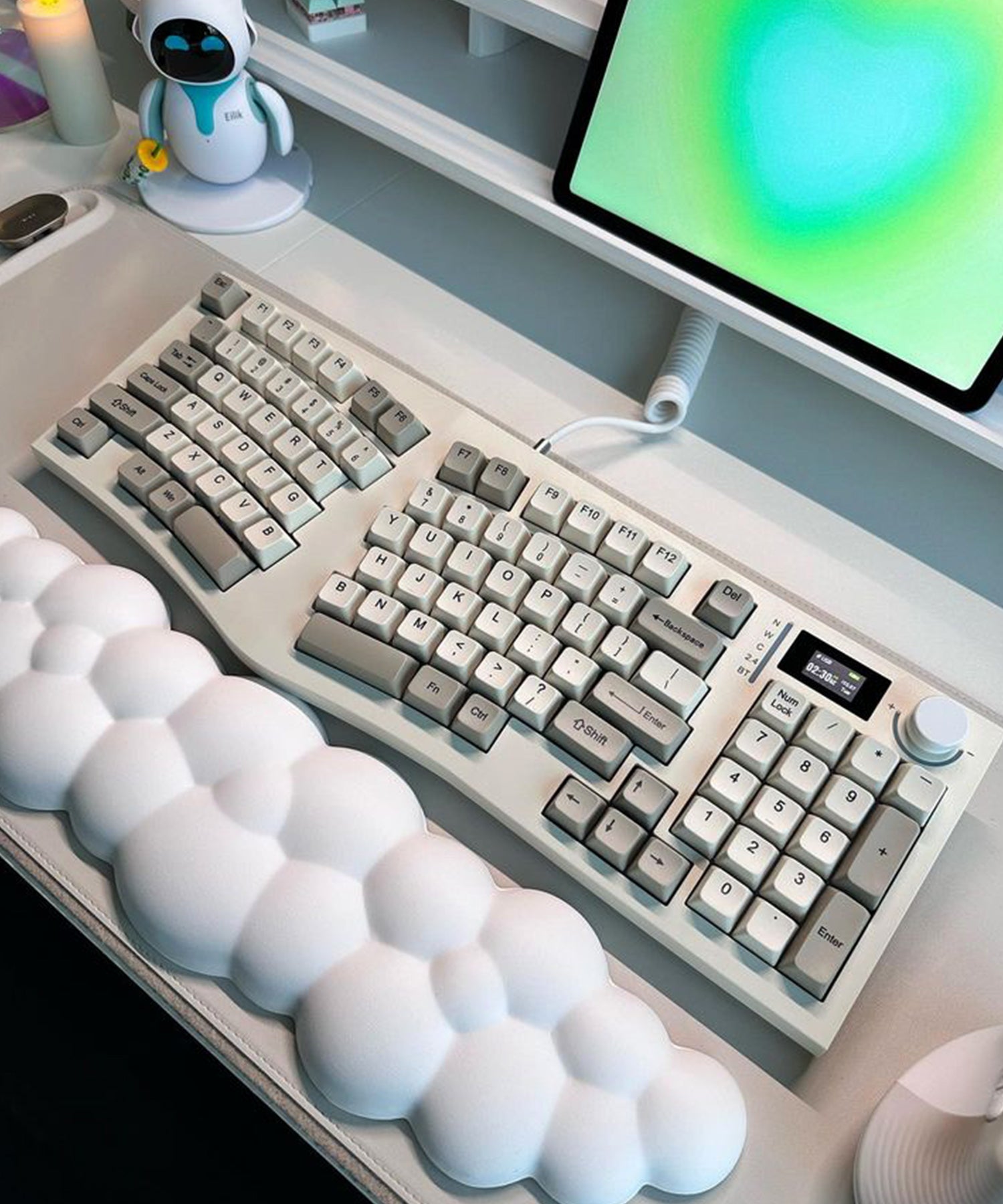 FEKER Alice98 Wireless Mechanical Keyboard With LED Screen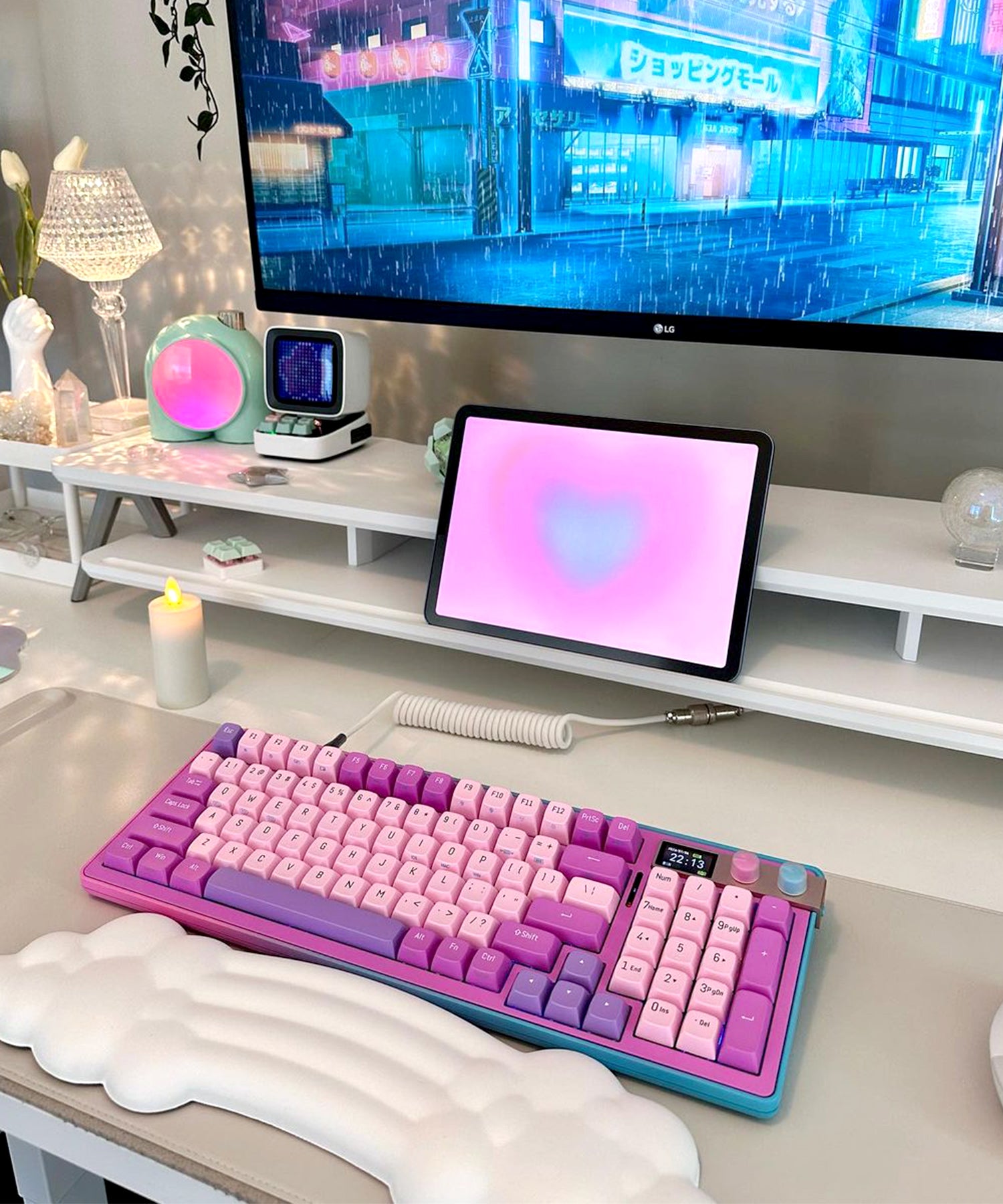 FOPATO H98 Love & Salvation Wireless Mechanical Keyboard With TFT Screen
FirstBlood B81 Crystal Transparent Wireless Mechanical Keyboard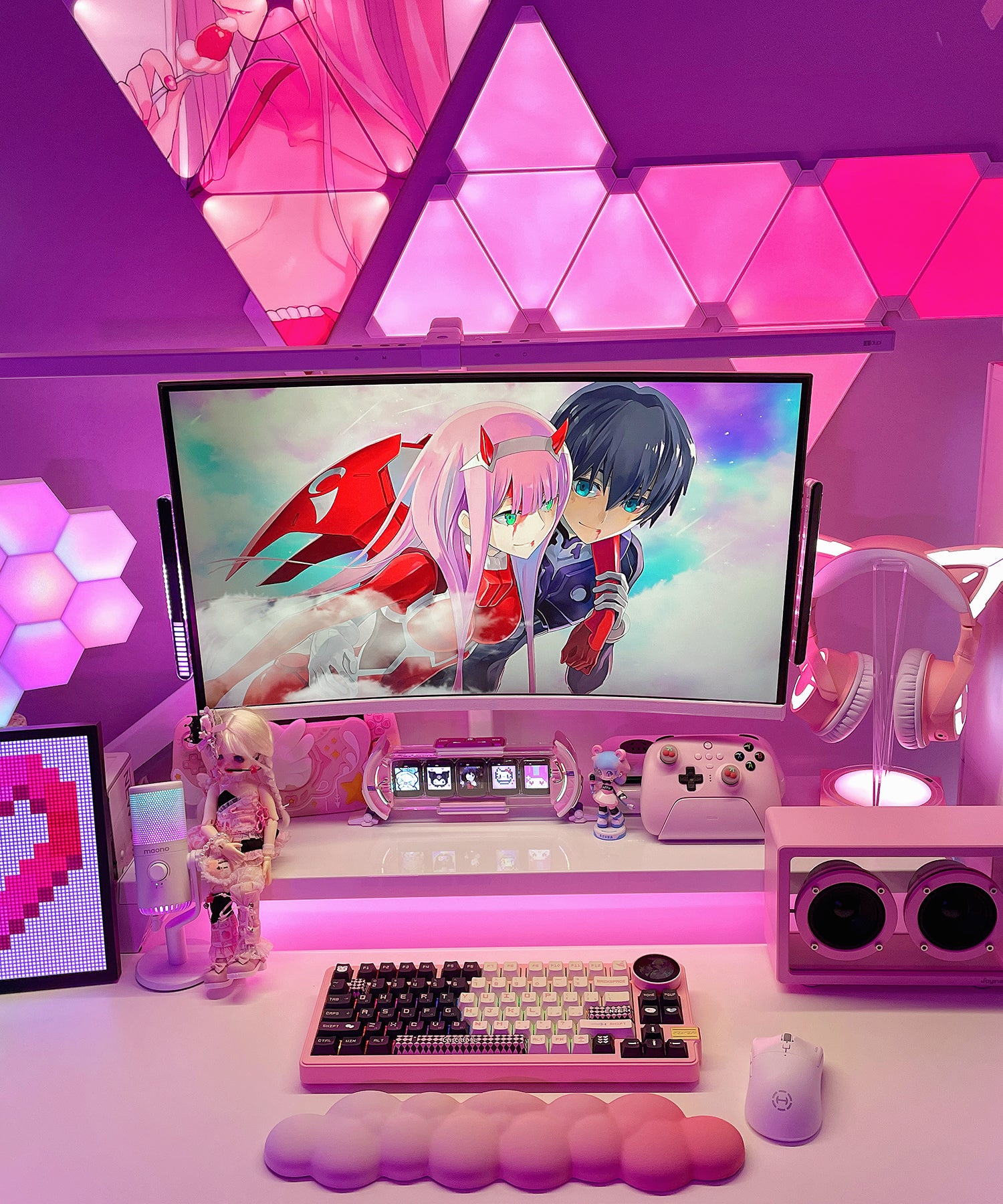 FEKER K75 Mechanical Keyboard with Multifunctional Knob Display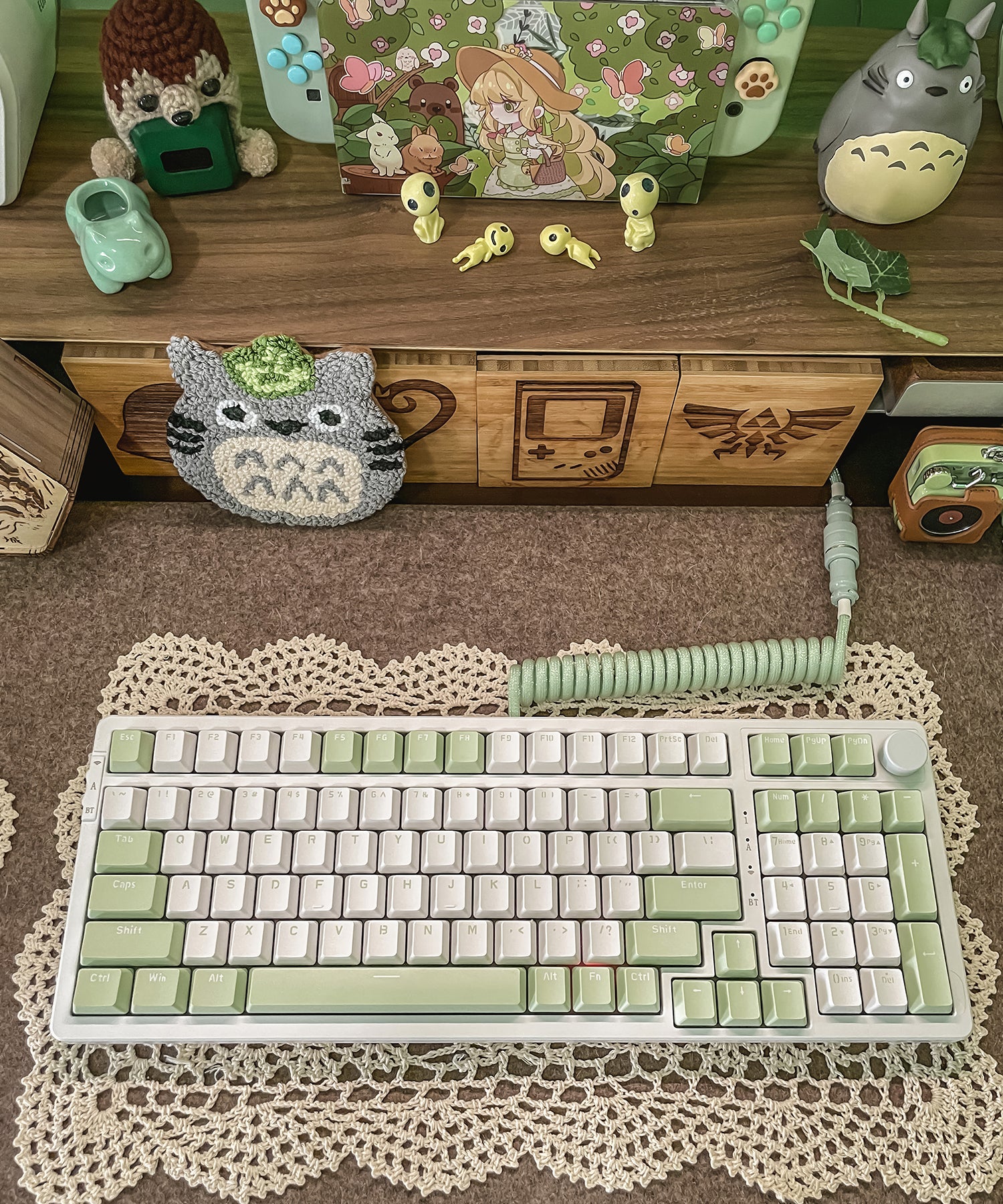 Ajazz AK992 Hot-swappable Mechanical Keyboard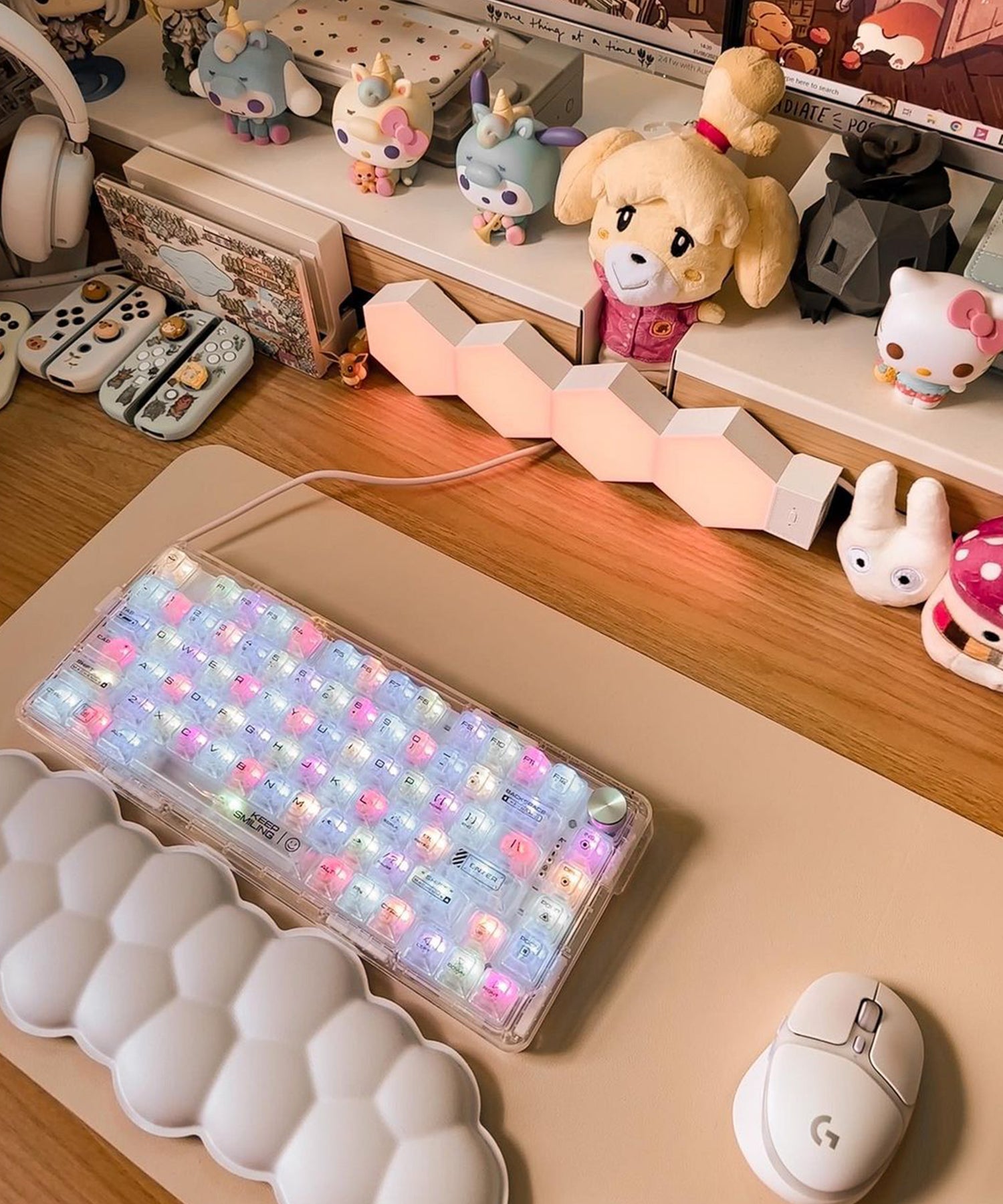 Machenike K500F-B81 RGB Clear Mechanical Keyboard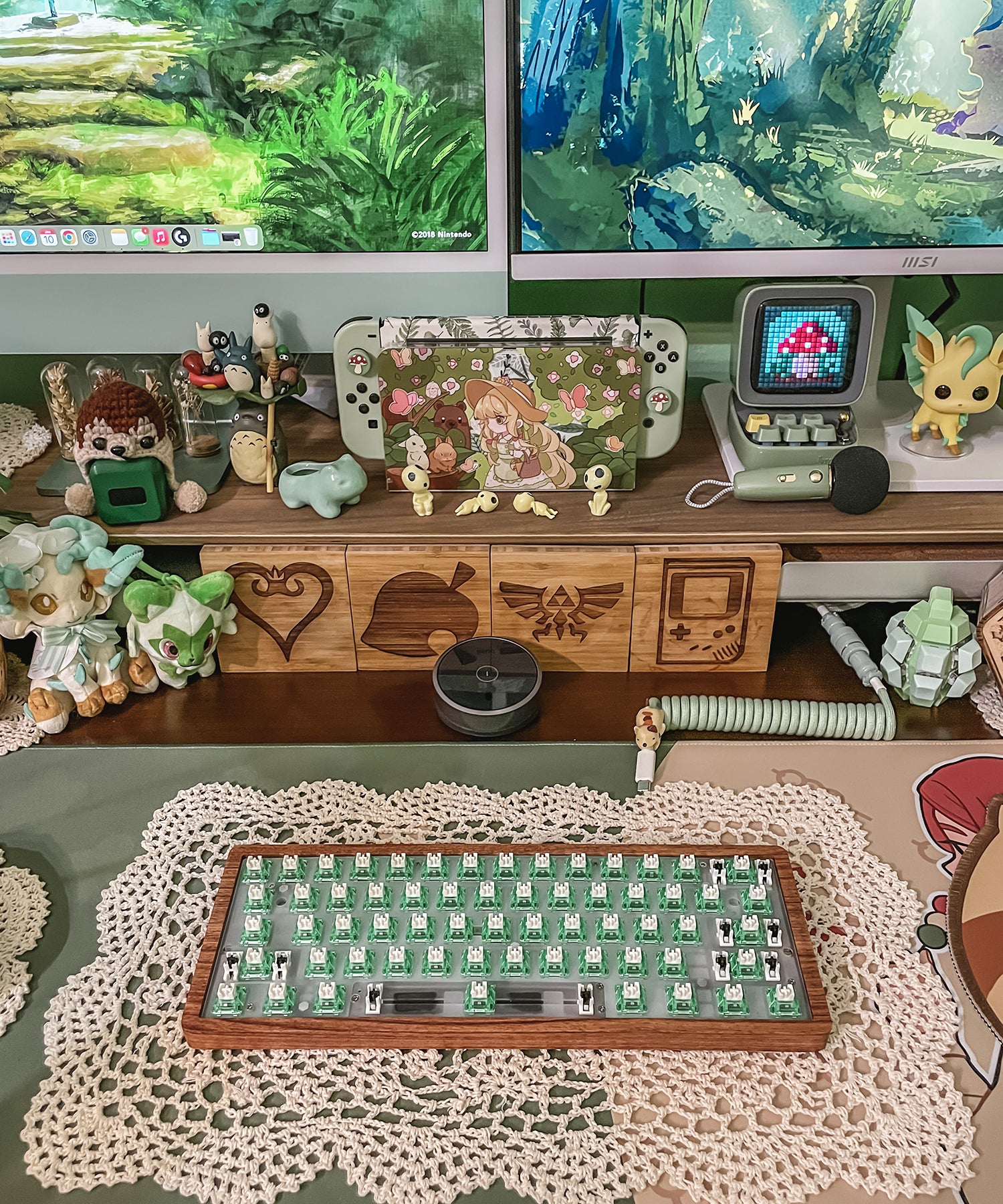 SKYLOONG GK61 Lite Gasket DIY Kit Wooden + Ajazz Diced Fruit Switch Set - Kiwi Switch