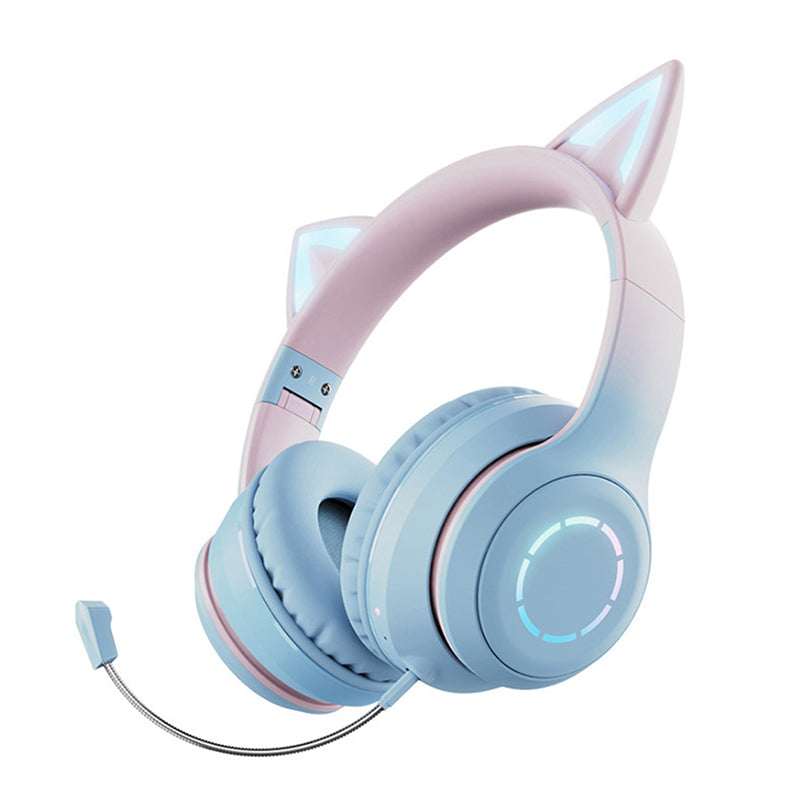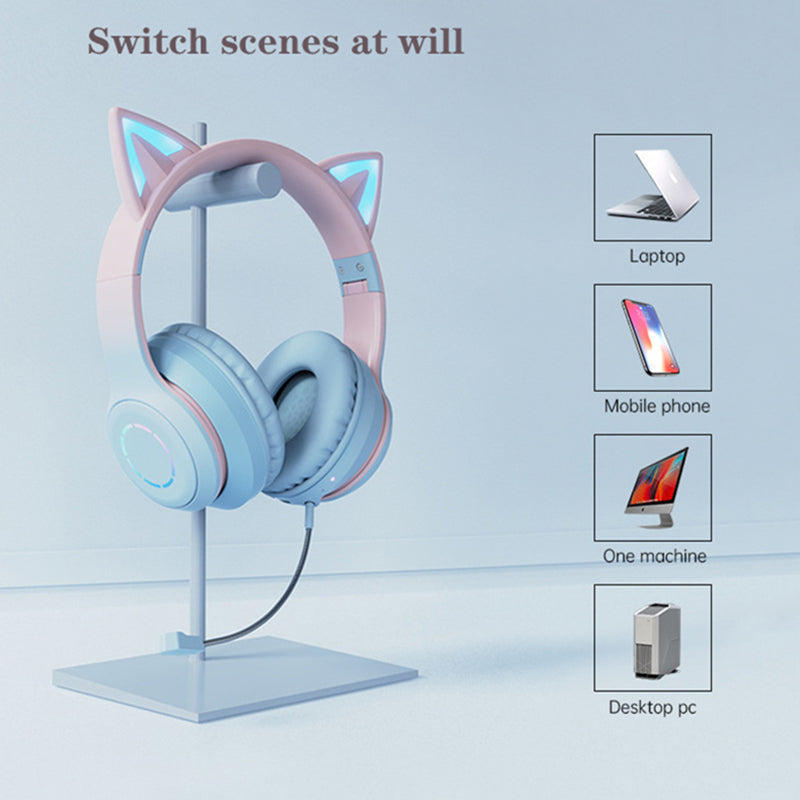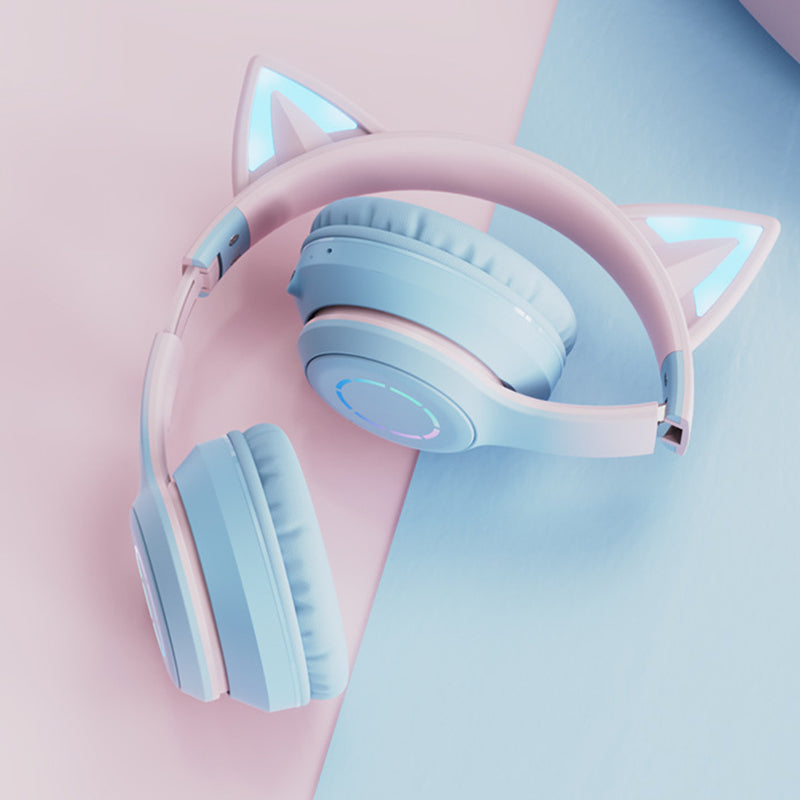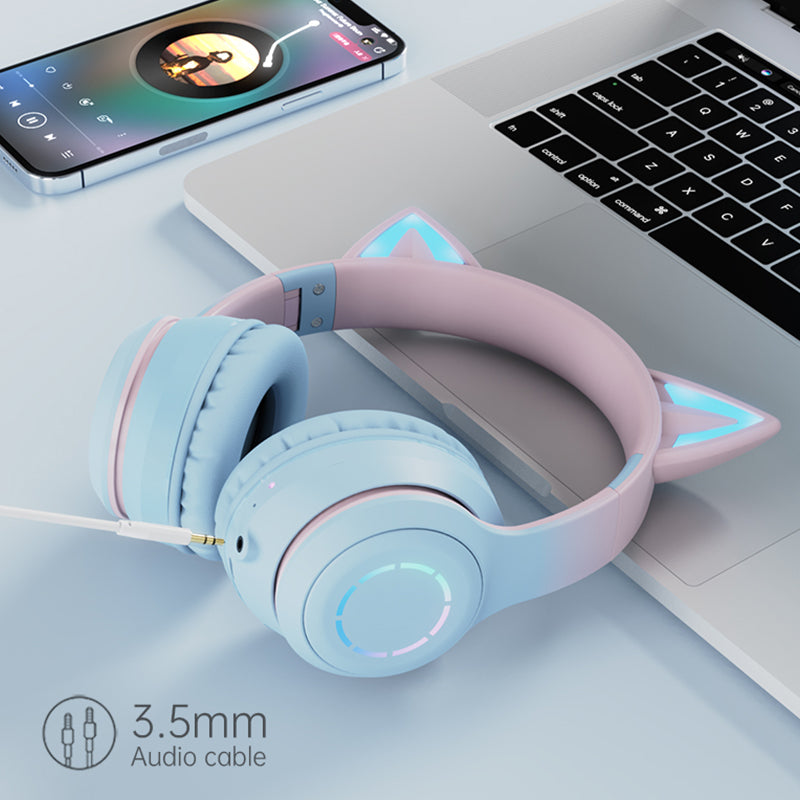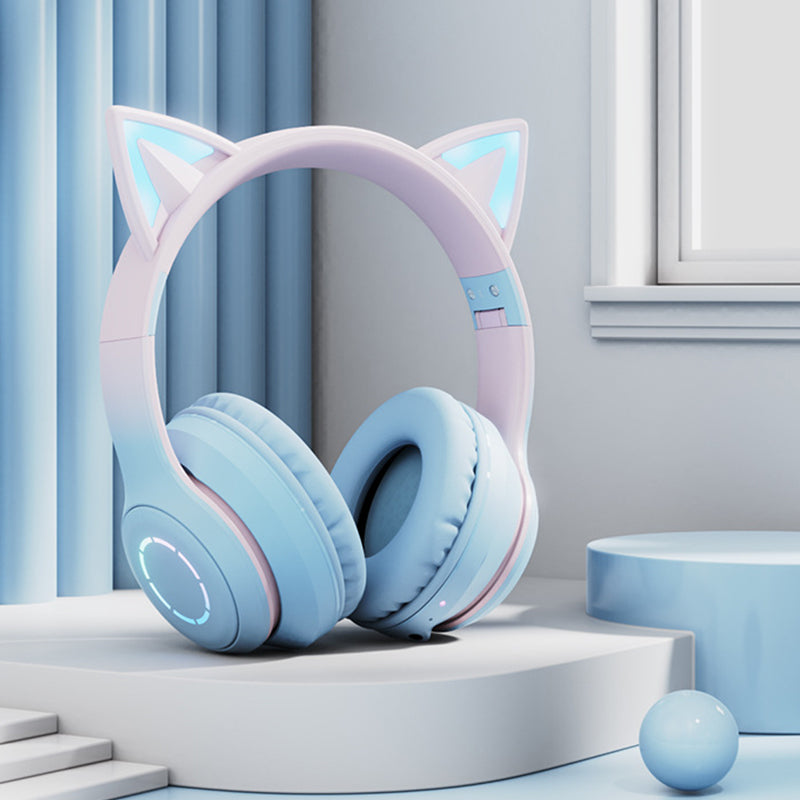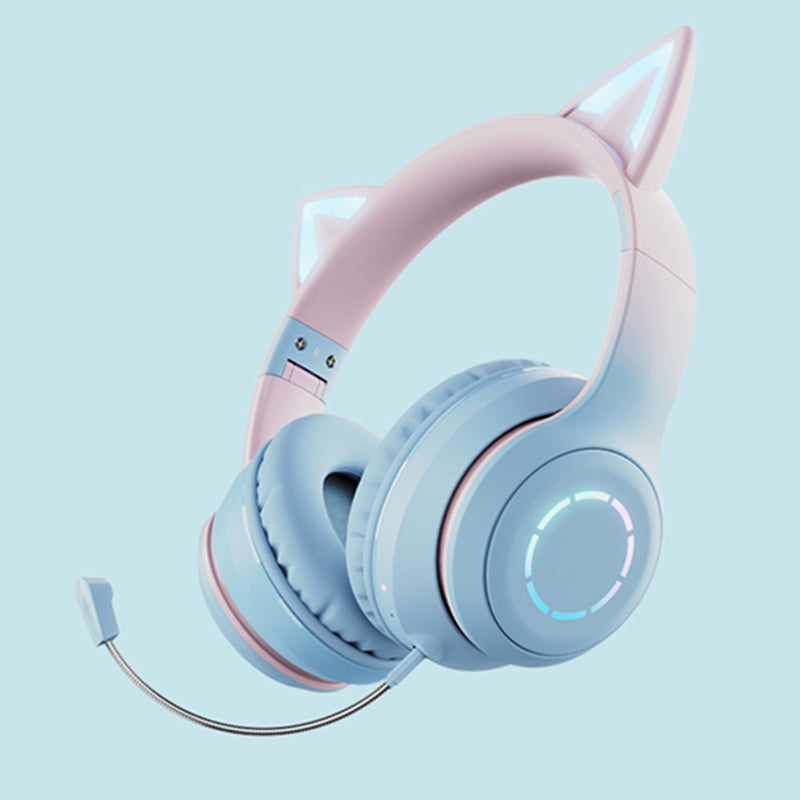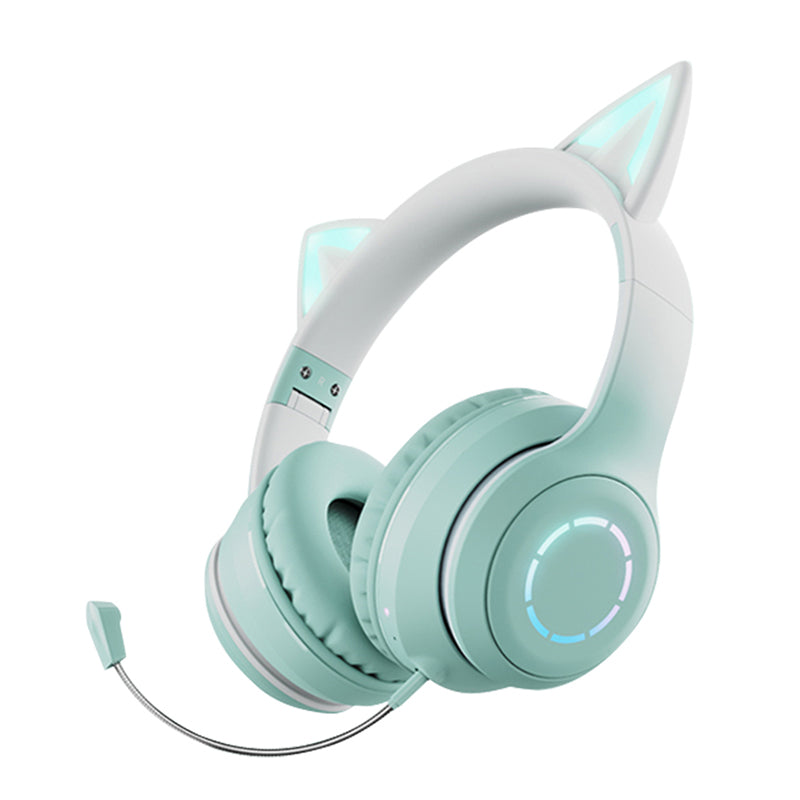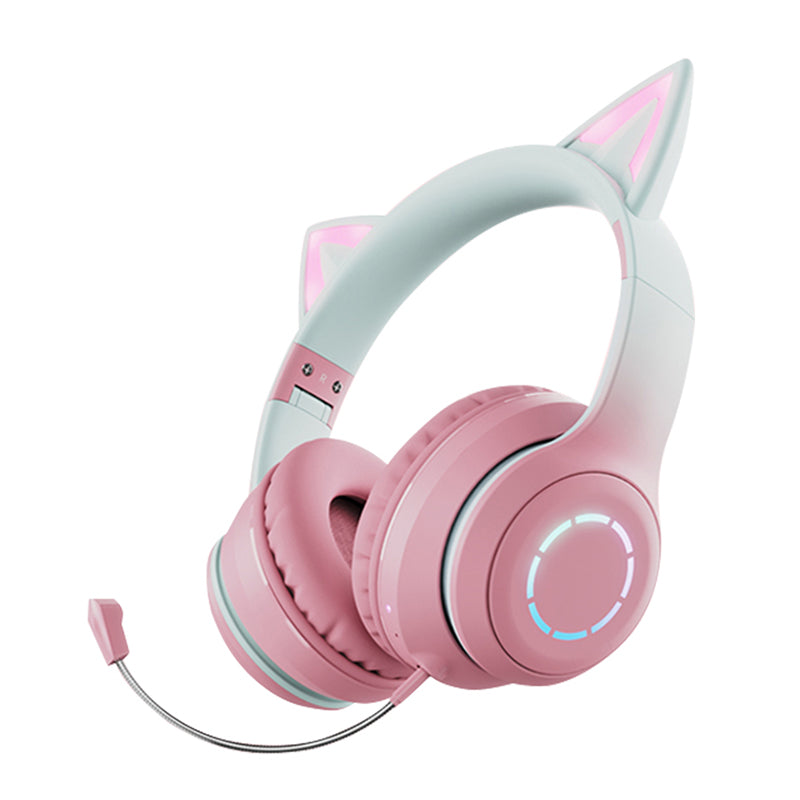 ACGAM BT029C LED Bluetooth Wireless Cat Ear Headset
Support all audio devices that have Bluetooth capability, such as cell phones, tablet PC, laptops, computers, etc. Enjoy a seamless connection and crystal clear sound quality no matter the device, helping you take your listening experience to the next level.

A 3.5mm audio jack, provides a simple wired connection to a variety of devices without Bluetooth. Adapters are not needed. Just plug in and press play. Get ready for an auditory party that won't quit - no matter what device you're using!

Allow you to answer or reject phone calls anytime and anywhere. No need to worry about missing important calls. Bluetooth technology grants you the freedom to take calls without lifting a finger.

Charged via USB, rechargeable battery, convenient and practical. The battery life offers up to 8 hours of use, with a short loading time. Enjoy listening to music and making phone calls with solid connection and sound quality.

Playing time is up to 8~10 hours, and continue talk time is up to 8 hours, standby time is up to 148 hours Enjoy your audio entertainment and conversations uninterrupted - the battery life and talk time will keep you connected for hours..

A detachable microphone ensures a superior gaming experience, while the adjustable and collapsible design ensures comfort and portability.
General

Brand: ACGAM


Type: Bluetooth Headset


Model: BT029C

Specification

Version: Bluetooth Version V5.1

Range: Effective Range 10M

Driver Size: 40mm

Support A2DP 1.2, AVRCP 1.0, HSP, HSF 1.5

Battery: Voltage 3.7v (400 mAh rechargeable battery)

Talking Time: 8 Hours

Music Time: 6 Hours

Charging Time: 1.2 Hours

Weight&Size

Product Weight: 0.35kg


Package Weight: 0.45kg


Product Size(L x W x H): 18.7*8.4*19.5cm

Package Contents

1 x Headphone

1 x Charing Cable

1 x Audio Cable

1 x User Manual
Great Headphones!! But...
ok so i never usually write reviews but i decided to go for it anyway. The headphones are AMAZING quality, excellent sound and base also are noise canceling which i like a lot. The LED cat ears are super cute when you play music they start flashing which is also fun, Bluetooth was super easy to hook up to my PC and they are a comfortable wear not to tight or lose. Everything else about the headphones were great expect the battery life and i was very disappointed about it cause when i was playing a game with my friend, the battery life only lasted about an hour i mean its expected for the price but still i had kinda high hopes for these. Overall the headphones are beautiful and i love them just wished they held charge for a bit longer...
Great headset,sound amazing. I recommend it to any an everybody.
Proper balanced sound. No words to descrive such sound !!!
The colour doesn't appear the same in the photo
I bought the green pair to match my aesthetic and it was a bonus that they were cheap. I was excited to receive them but was disappointed when I realized the colour was blue and not green. Although the product is described as being green it is very obviously blue. Kinda upsetting since they look out of place in my setup. Anyone looking to buy the green pair just be warned they're not green but blue and that the product photos are deceiving.
Nice headset- very comfortable and lightweight. I love it!
Setup Ideas From Customers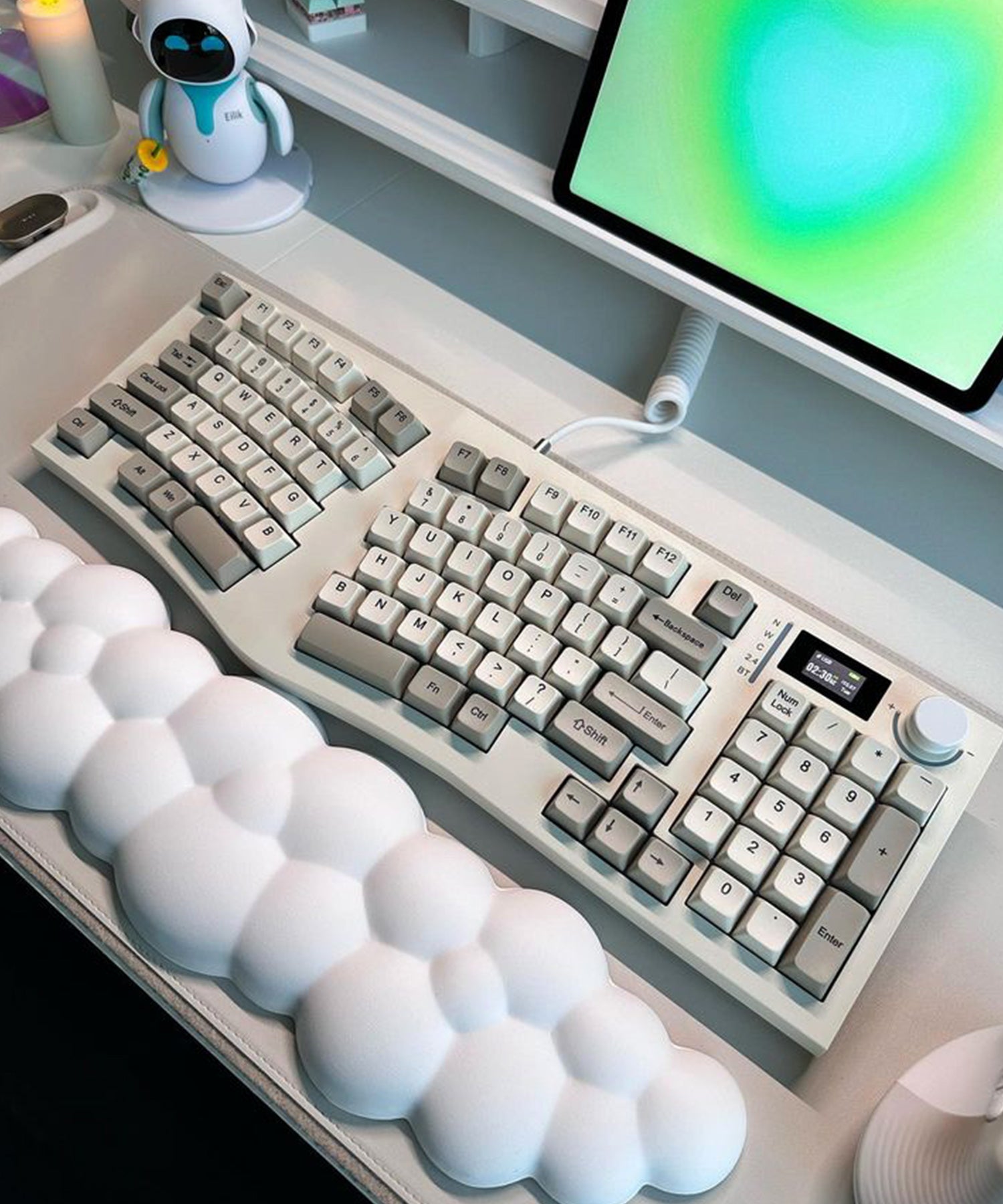 FEKER Alice98 Wireless Mechanical Keyboard With LED Screen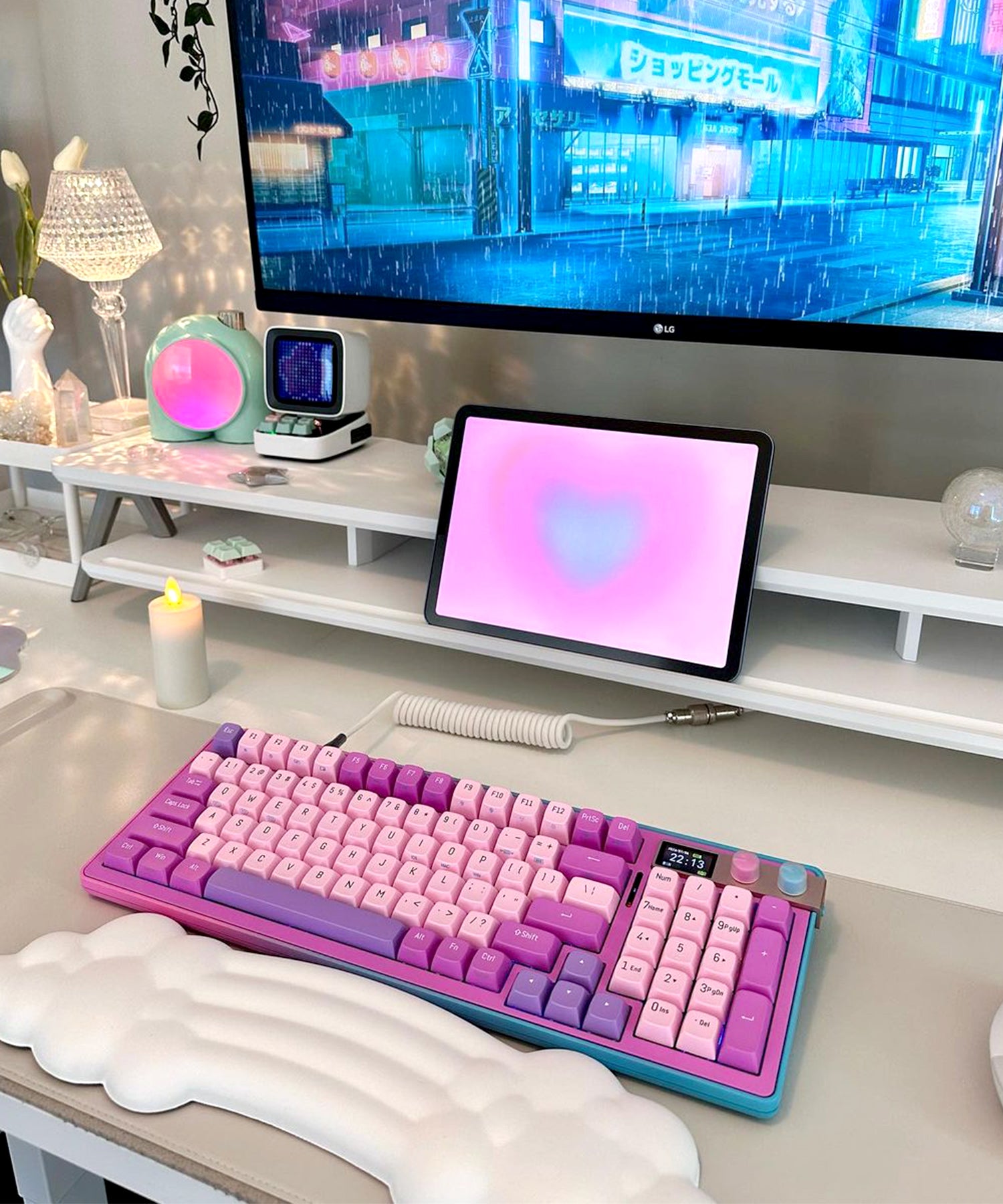 FOPATO H98 Love & Salvation Wireless Mechanical Keyboard With TFT Screen
FirstBlood B81 Crystal Transparent Wireless Mechanical Keyboard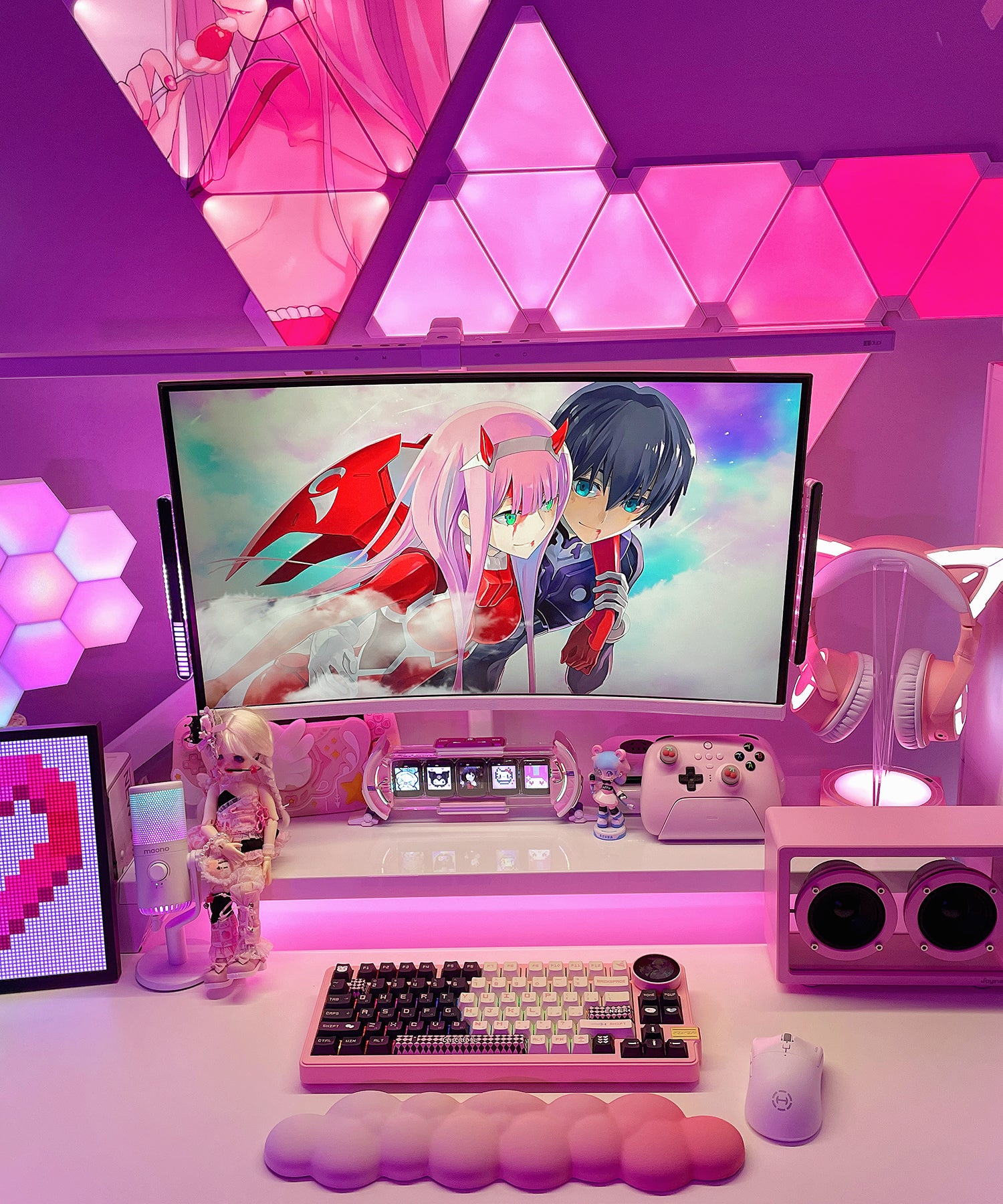 FEKER K75 Mechanical Keyboard with Multifunctional Knob Display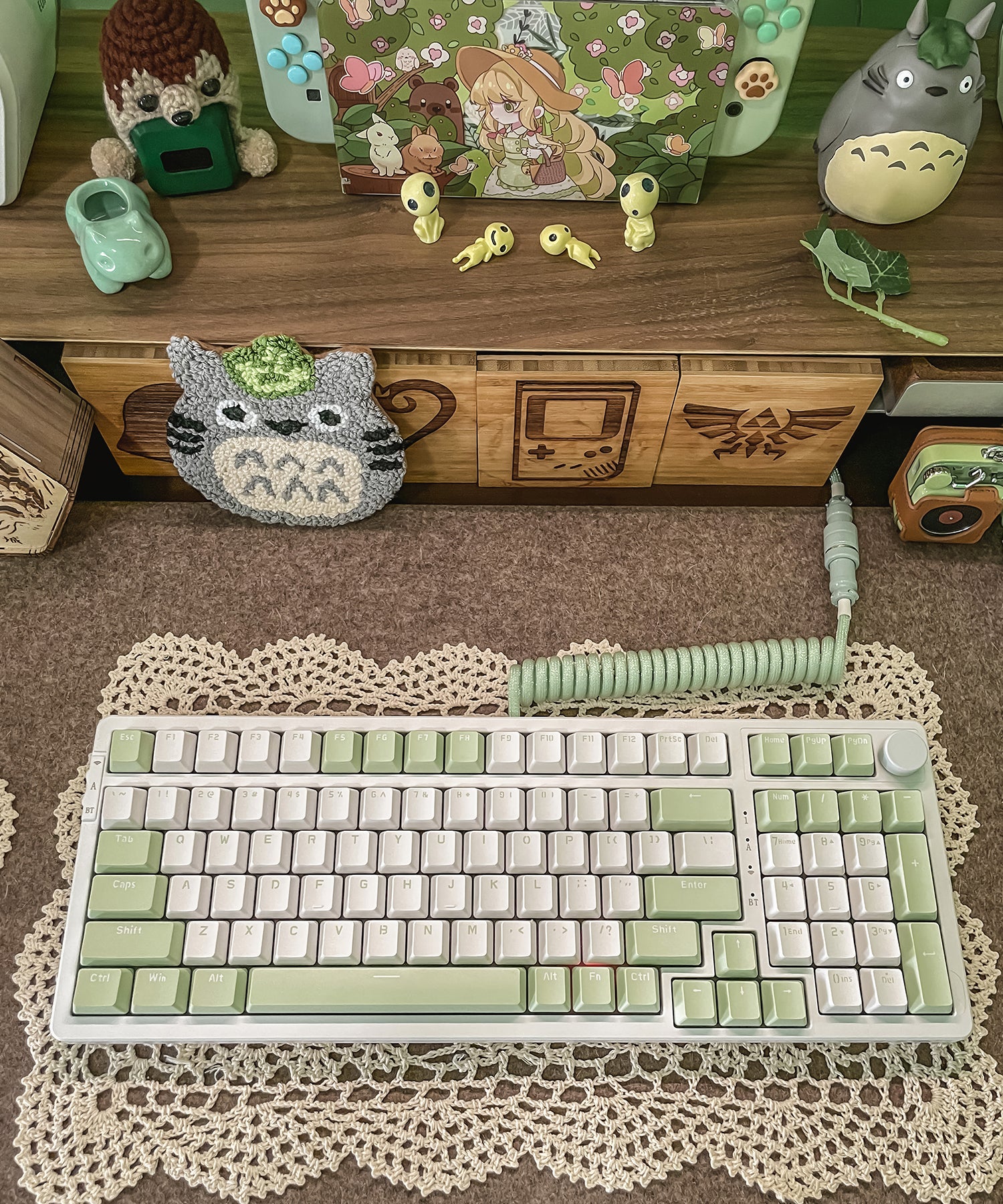 Ajazz AK992 Hot-swappable Mechanical Keyboard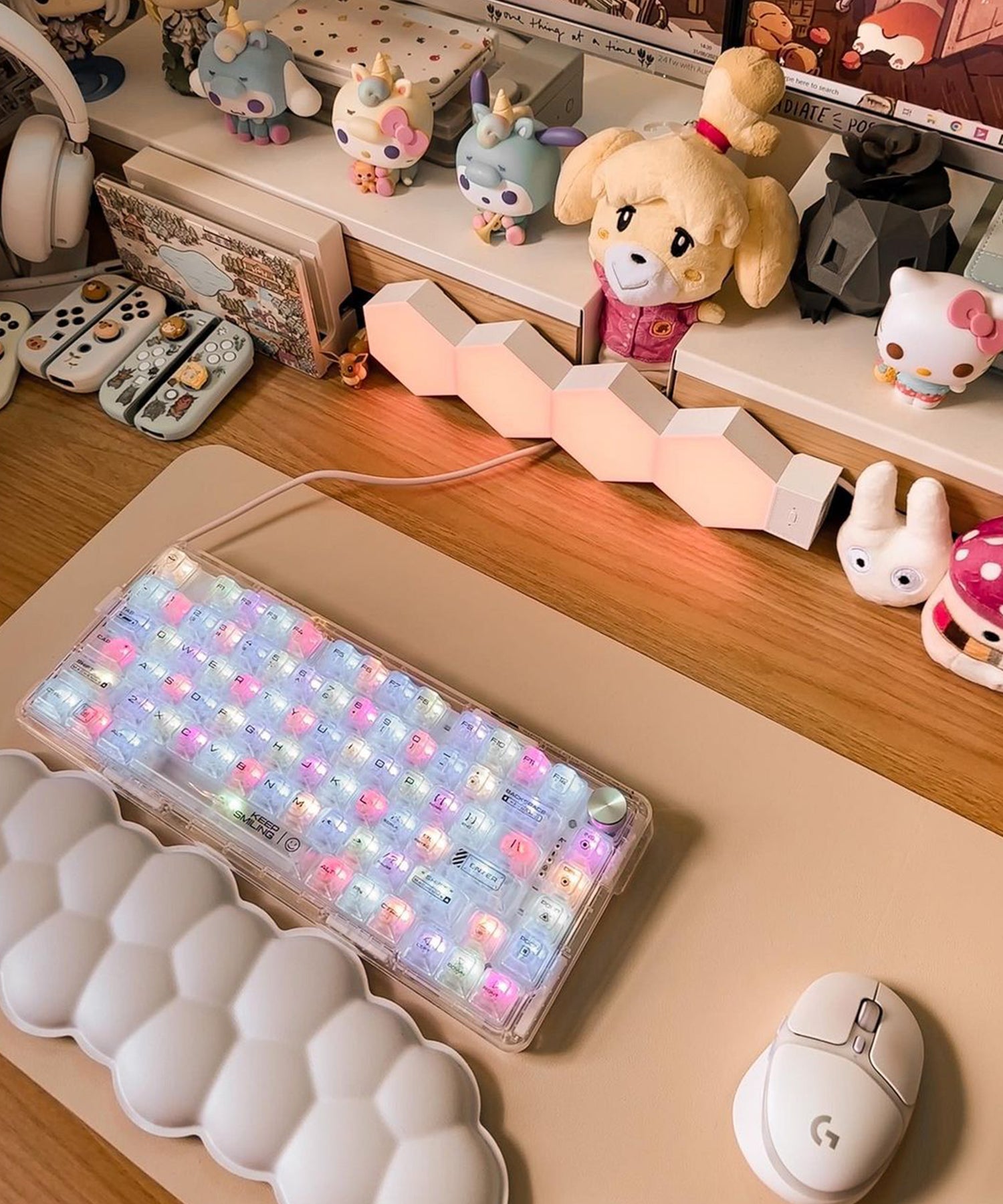 Machenike K500F-B81 RGB Clear Mechanical Keyboard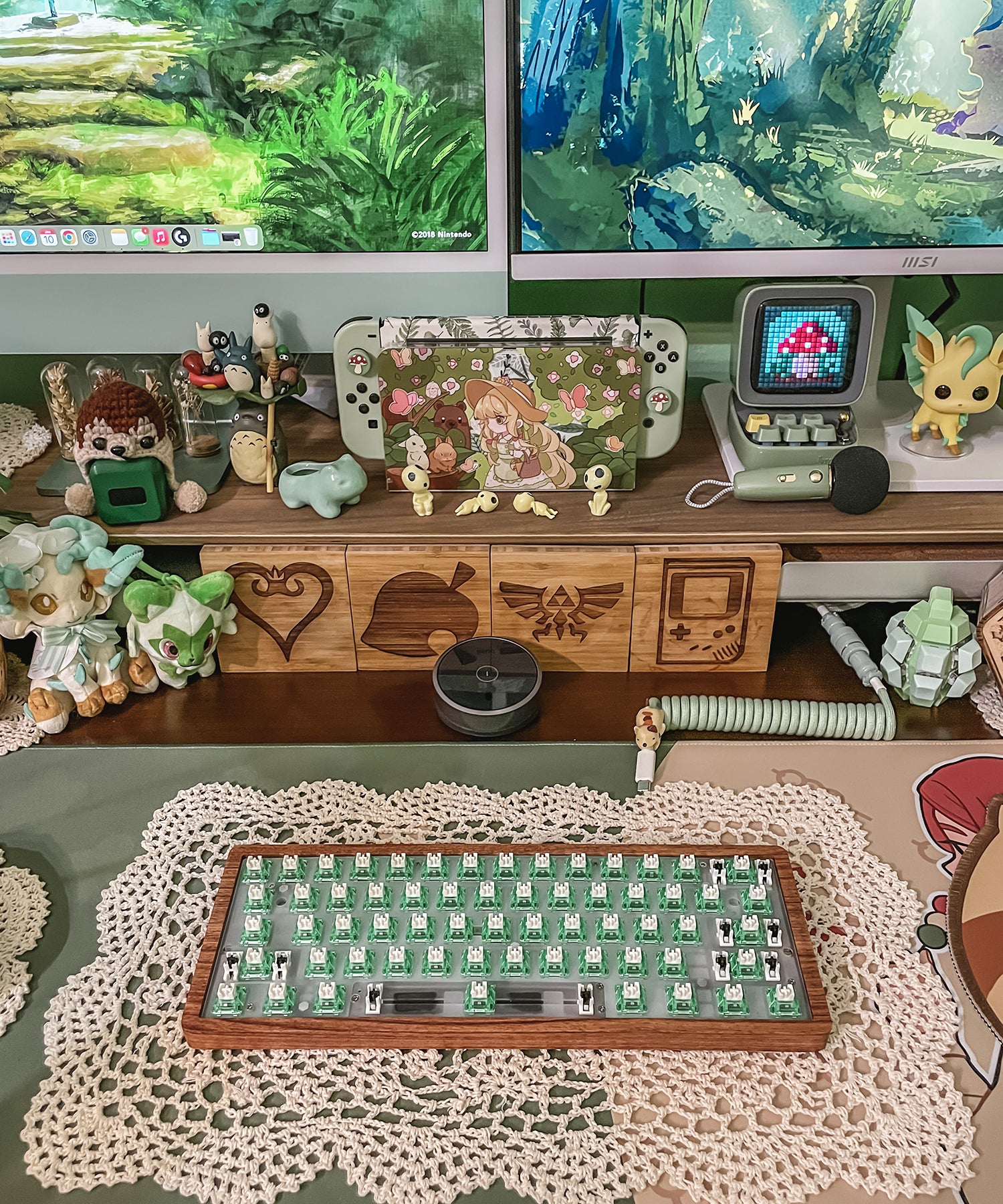 SKYLOONG GK61 Lite Gasket DIY Kit Wooden + Ajazz Diced Fruit Switch Set - Kiwi Switch