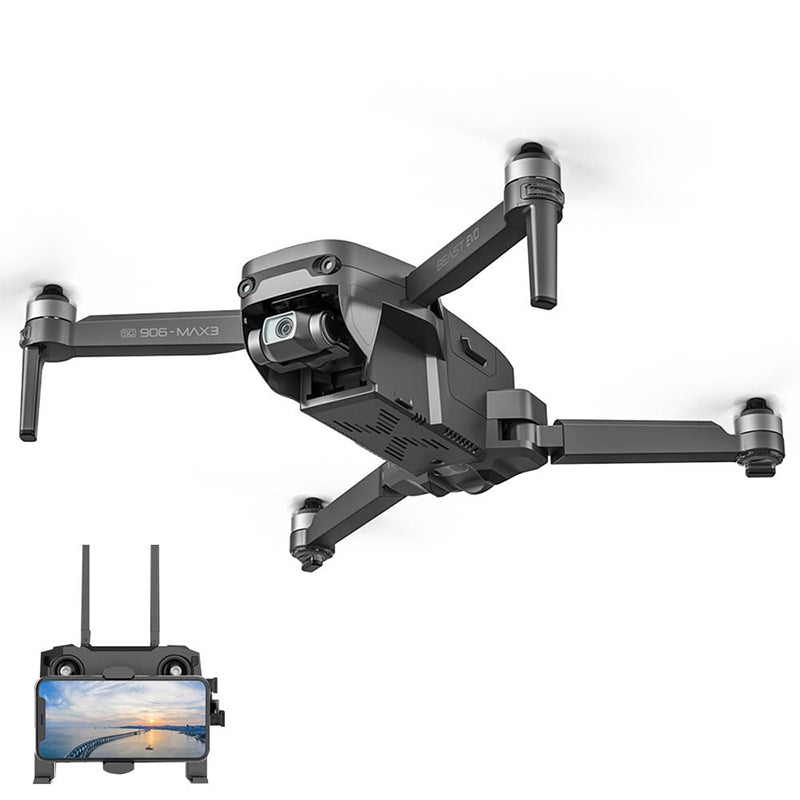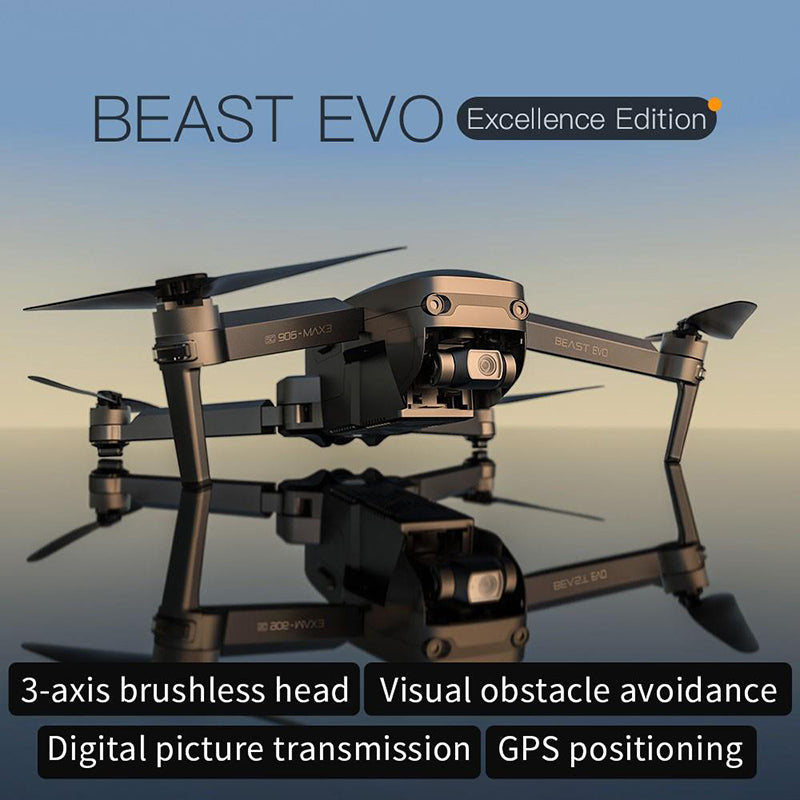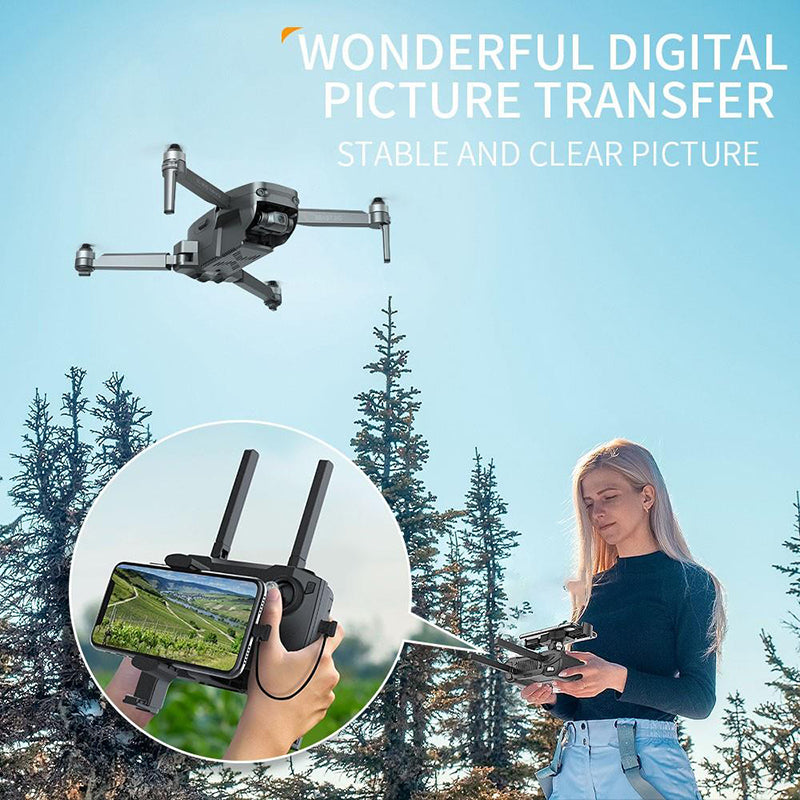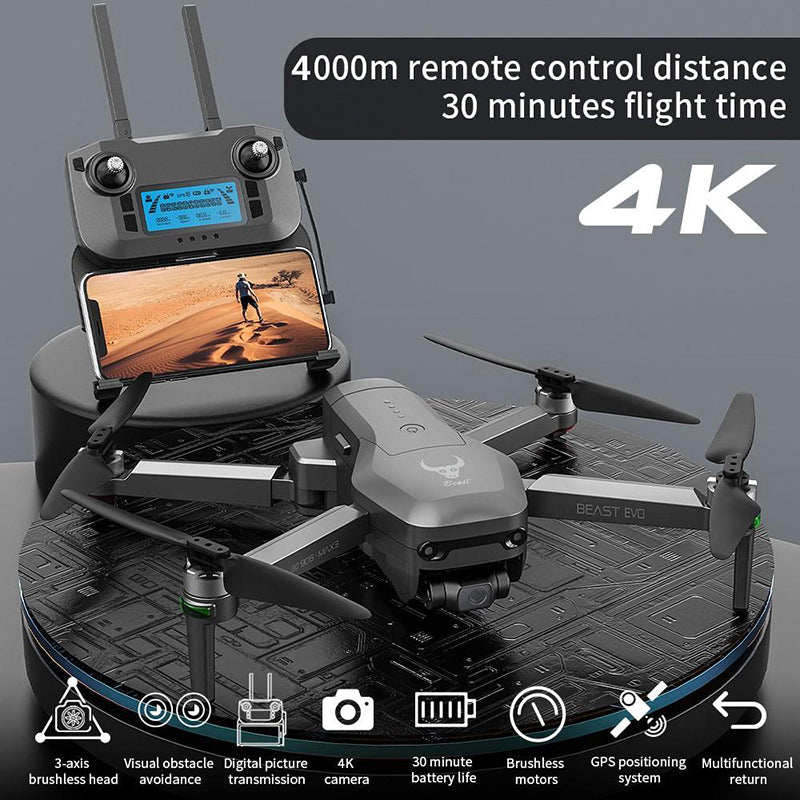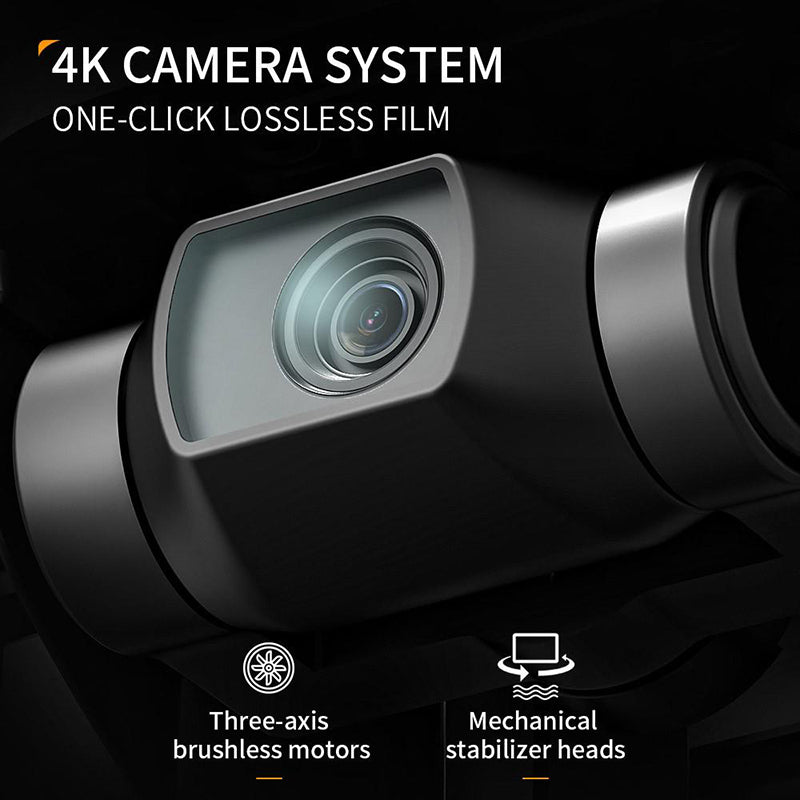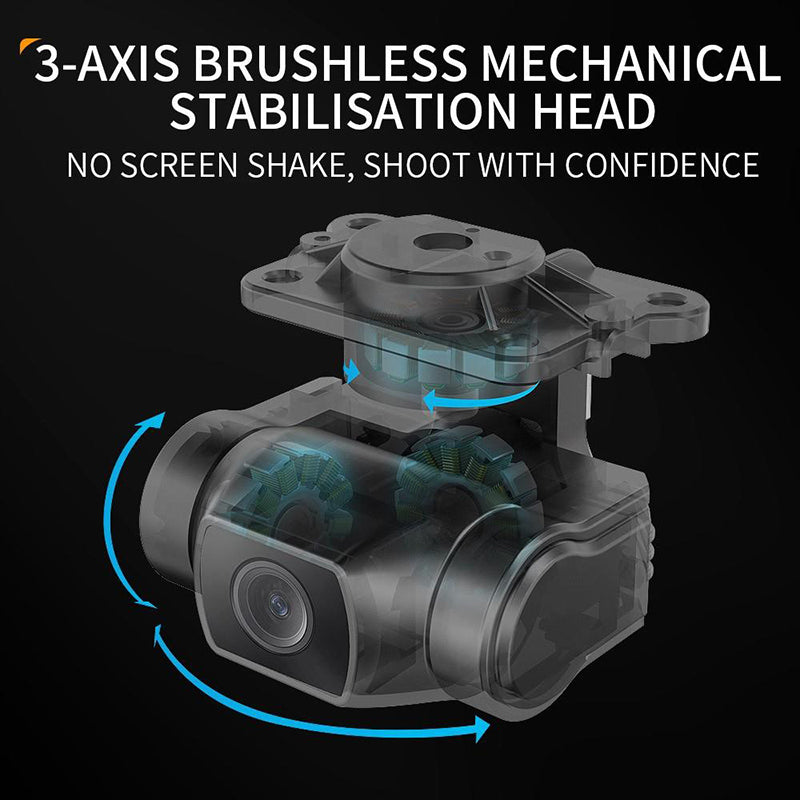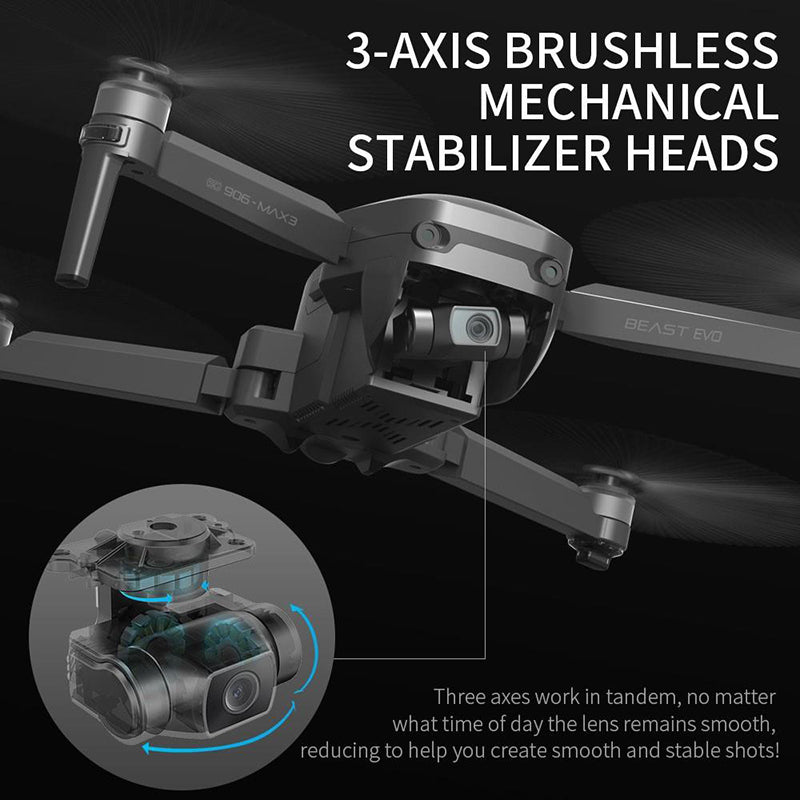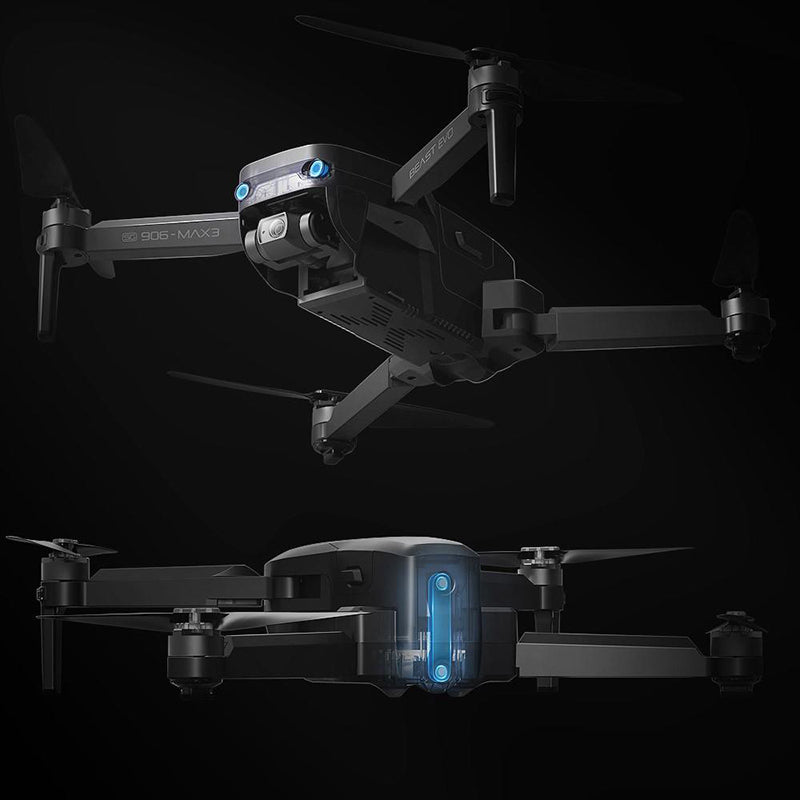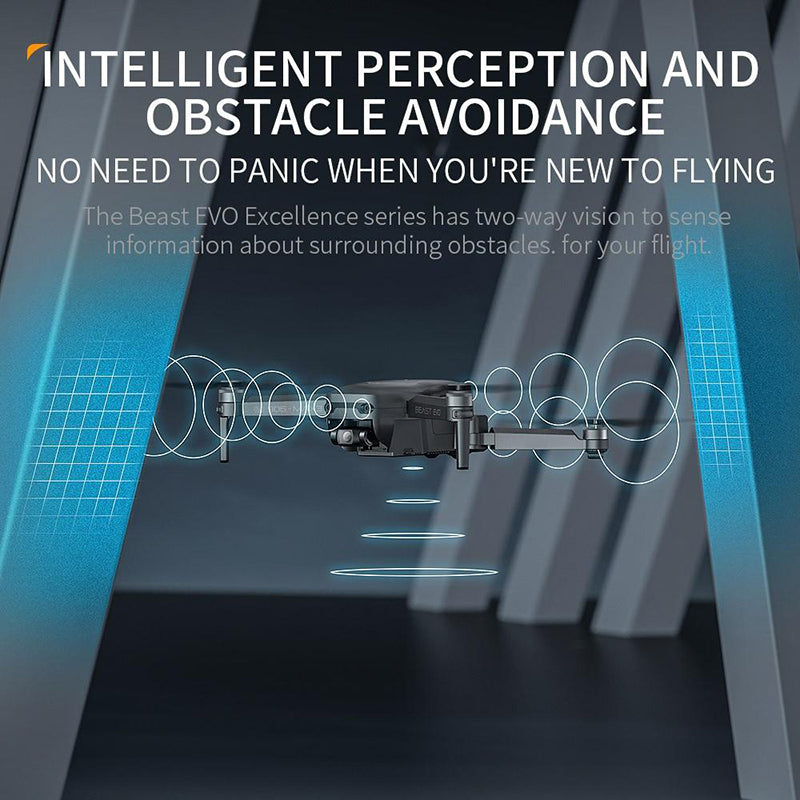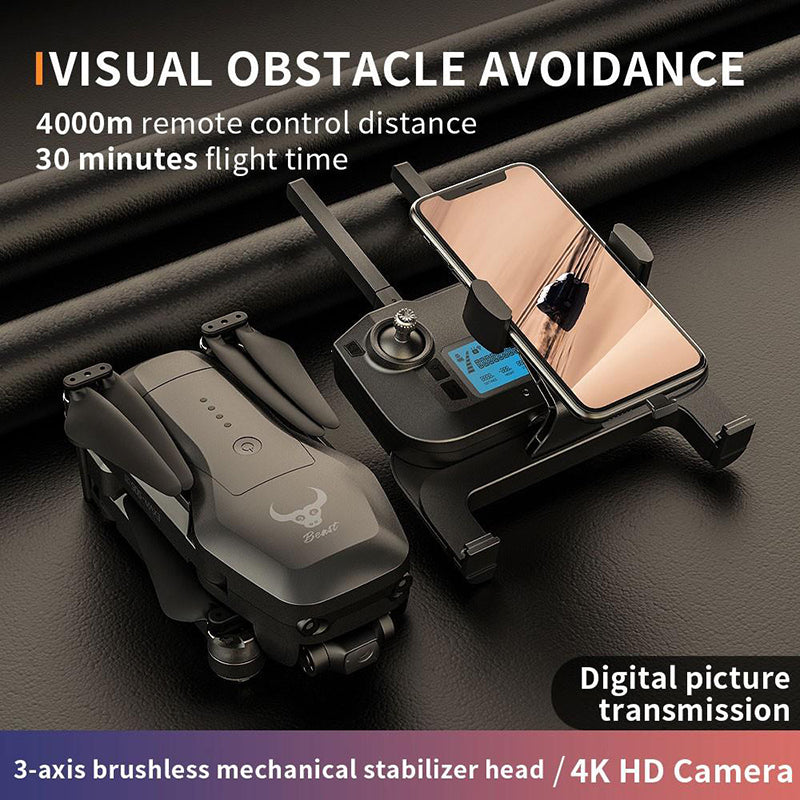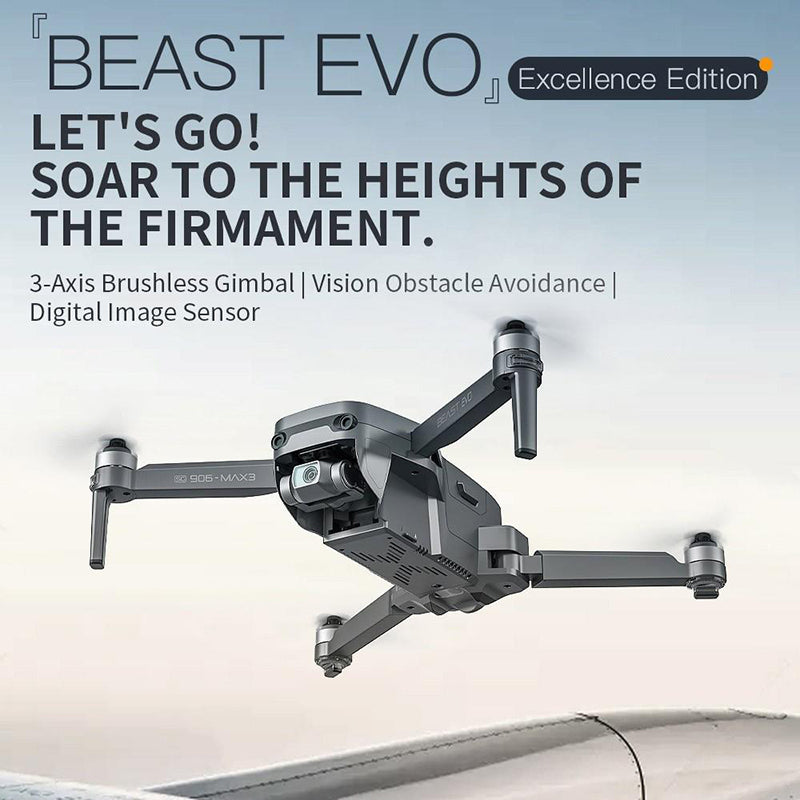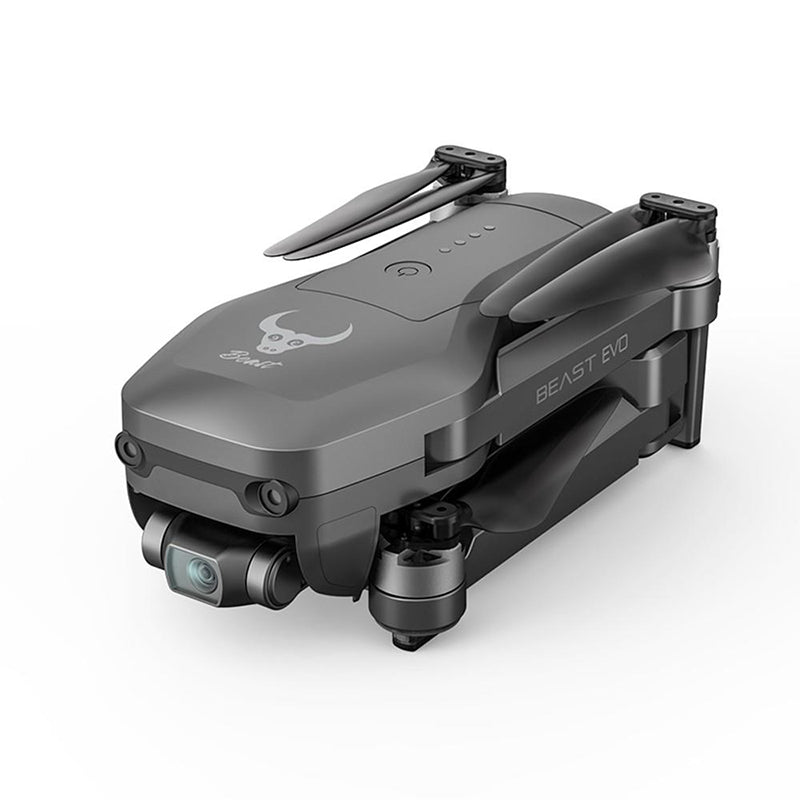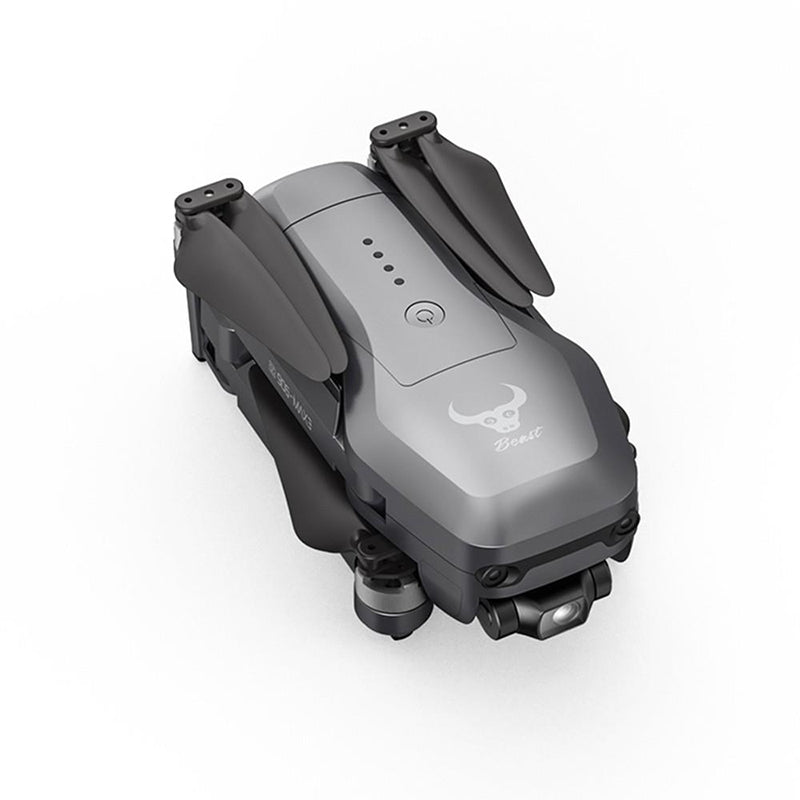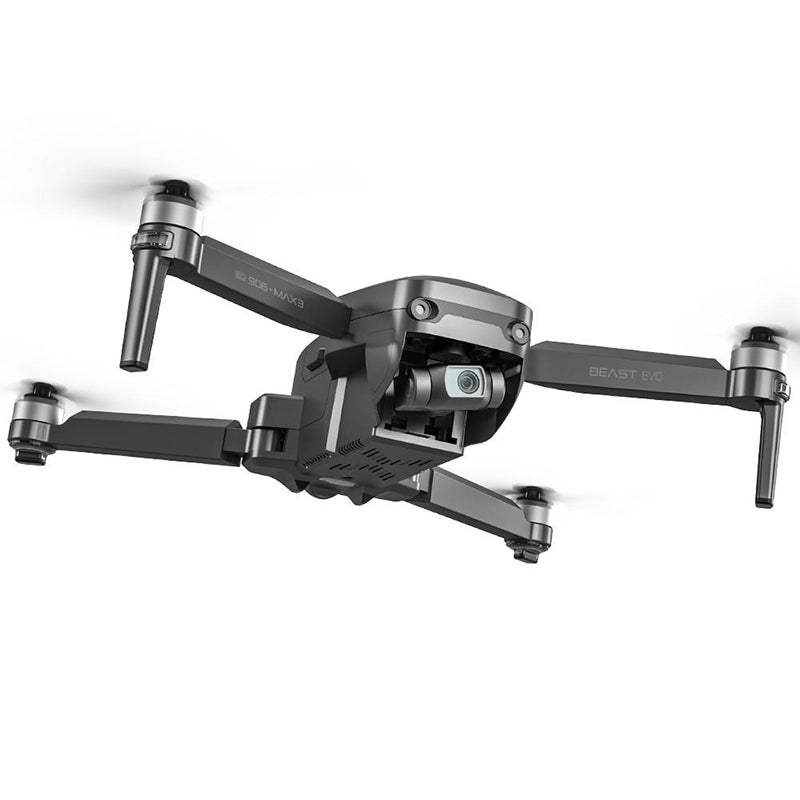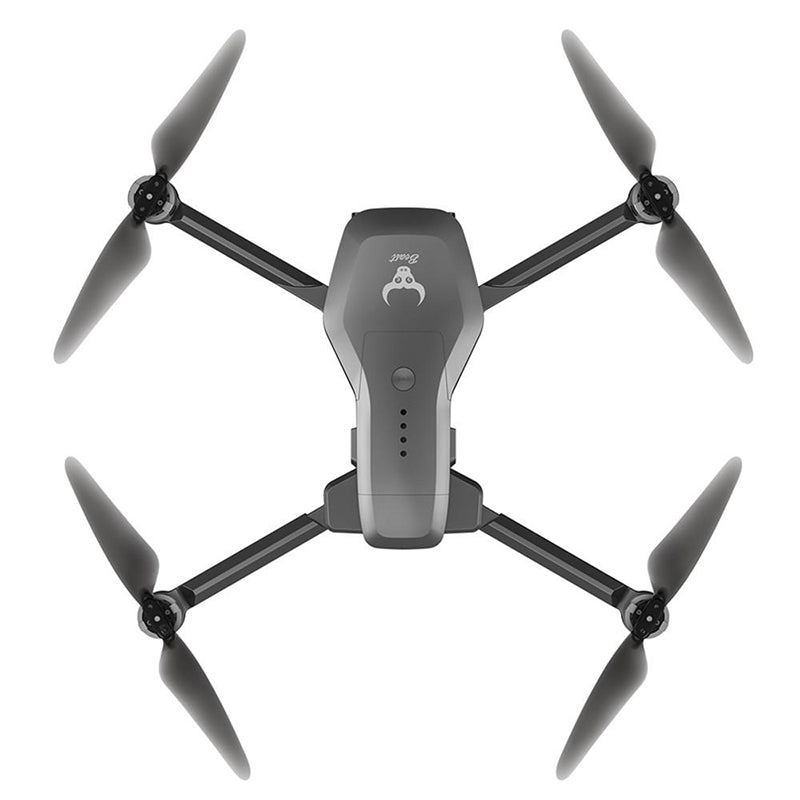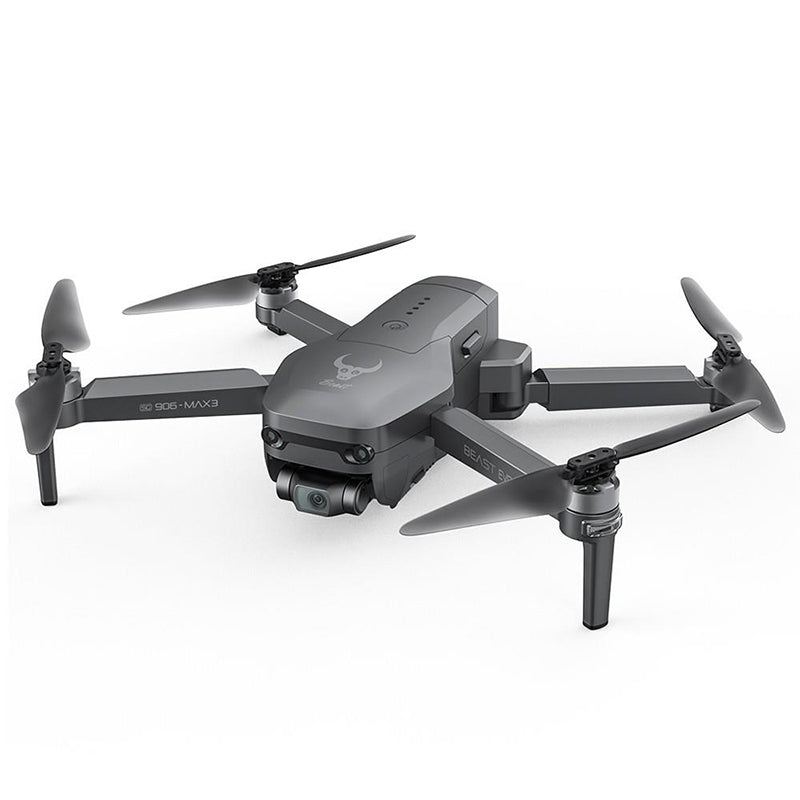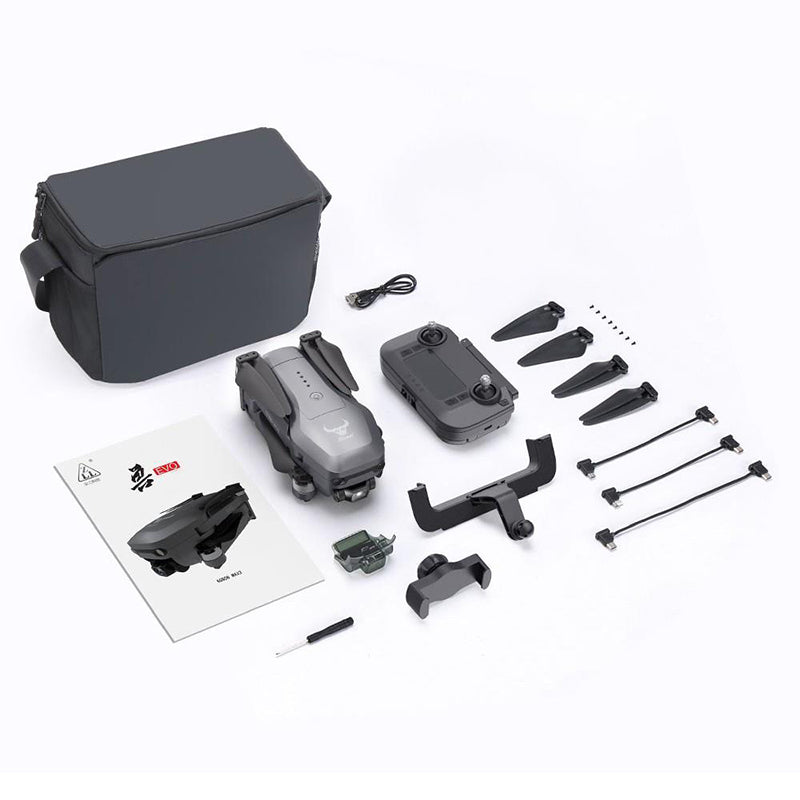 ZLL SG906 Max 3 RC Drone 3-Axis Gimbal 4K Camera GPS Smart Follow
Relay: The remote control has a built-in relay device to enhance the remote control and image transmission signals, compensate for signal attenuation, and make the distance between the remote control and image transmission longer and the signal more stable.

360° obstacle avoidance function: The obstacle avoider detects whether there is an obstacle in the forward direction of the aircraft through laser scanning. If an obstacle is detected within 20 meters, the remote control will issue an alarm, and the drone will automatically hover and cannot move forward

One-key GPS return to the take-off point, low power return, and no signal return.

GPS smart follow, fixed-point orbit, multi-point planning flight, one-key skyrocketing, fading away, spiral rising
Aircraft retrieval function
General
Brand: ZLL
Type: RC Drone
Model: SG906 Max 3
Color: Black
Specification
Obstacle avoidance: Upgrade front and rear visual obstacle avoidance
Repeater: Yes
Maximum flight altitude: 500M
Control distance (Free interference and no occlusion): about 4000M
Wifi image transmission distance (Free interference and no occlusion): about 4000M
Image transmission receiving method: digital image transmission + strong relay signal
Bottom fill light: Yes
3-axis mechanical self-stabilizing head: brushless motor gimbal
Obstacle avoidance detection range: ≤10M
Pressure sensor: Height setting
Brushless Motor: 1806
Motor power: 1700/KV
Electric power adjustment: 30A
Remote control phone clip size (supports the largest phone size): 7 inches
Remote control battery: Built-in 3.8v 3000mah rechargeable lithium battery
The capacity of smart lithium battery: 11.4V 3000mAh
Flight time: about 30 minutes
Charging time: about 8 hours
USB Charging (5V): Yes
A mobile phone without card:
Photo: 3840*2160P
Video: 1920*1080P
Memory card SD after inserting the card:
Photo: 3840*2160P
Video: 3840*2160P
Phone after inserting the card:
Photo: 3840*2160P
Video: 1920*1080P
Download the SD card in the APP to the mobile phone:
Photo: 3840*2160P
Video: 3840*2160P
SD card maximum support: 128G
Main camera video maximum stream: 60Mbps
Transmission frame rate (front camera): Frame rate: 25 fps
Aerial Imaging Configuration Para
APP name and system: XIL MAX (system: IOS Android)
Gimbal angle vertical (adjustment angle range): 110° automatic repair
Gimbal angle sideways (adjustment angle range): 65° automatic repair
Gimbal angle horizontal (adjustment angle range): 45° automatic repair
Optical Flow Positioning: Yes
4K HD camera: Yes
Camera lens: Adjustable camera by transmitter, 110°
GPS Follow me: 15M
Waypoint flight: Yes
Soaring into the sky, drifting away, spiraling up: Yes
Fixed point surround: Yes
MV: filters, video effects, adding background music, picture/video sharing Photo/video share: Yes
GPS/GLONASS double mode: Yes
Weight & Size
Product Weight: 750g
Package Weight: 2.1kg
Product Size(L x W x H): 17.4 x 8.4 x 7cm
Package Size(L x W x H): 30.5 x 8 x 6.5cm
Package Contents
1 x RC Drone
1 x Transmitter
1 x Mobile Phone Mount
1 x USB Charging Cable
3 x Remote Control Connection Cable
1 x Screwdriver
2 x Spare Propellers
8 x Screws
3 x Batteries
1 x User Manual