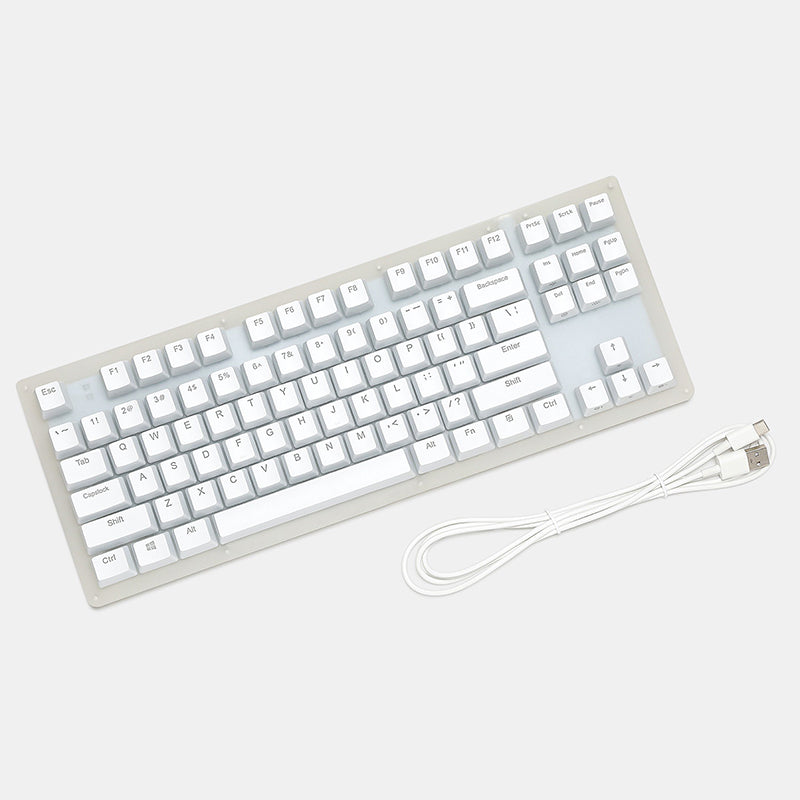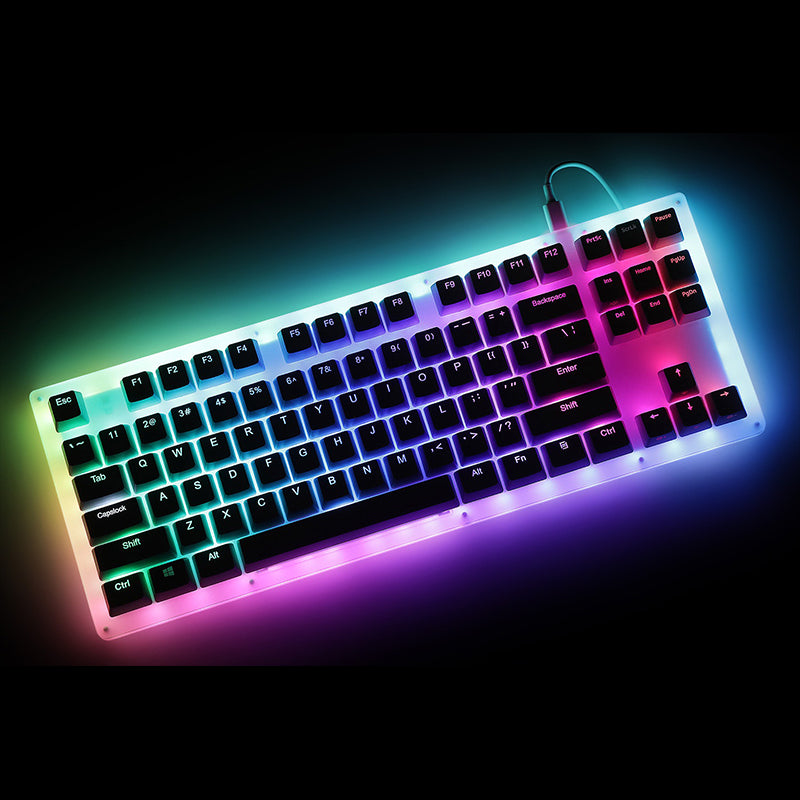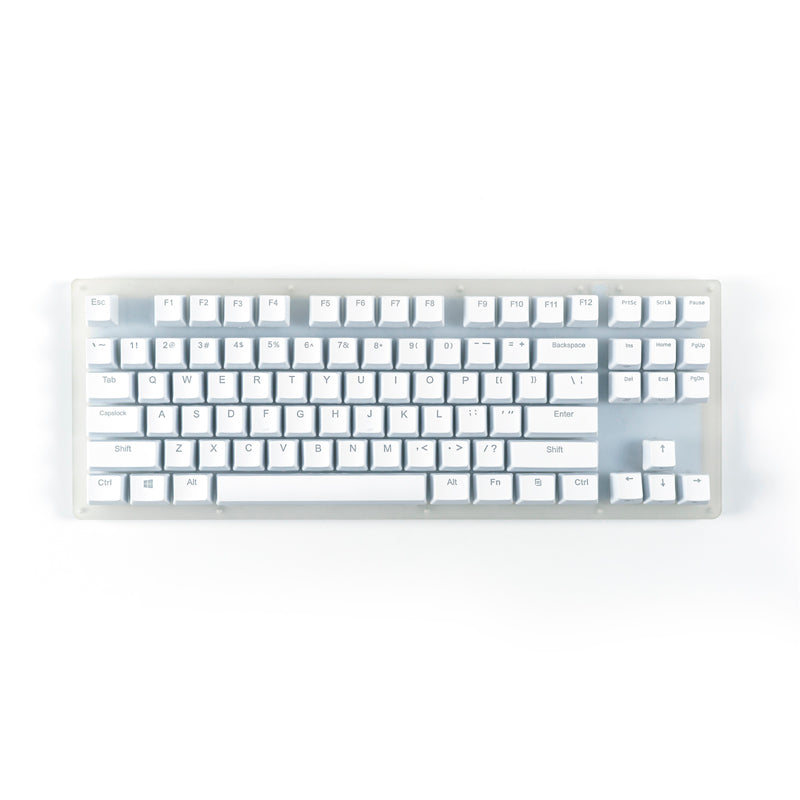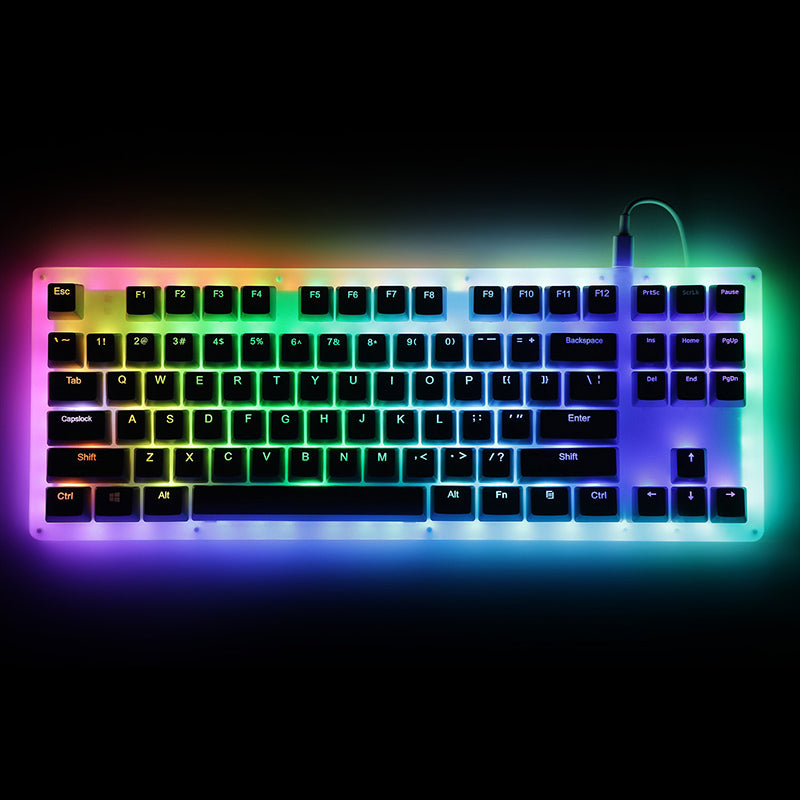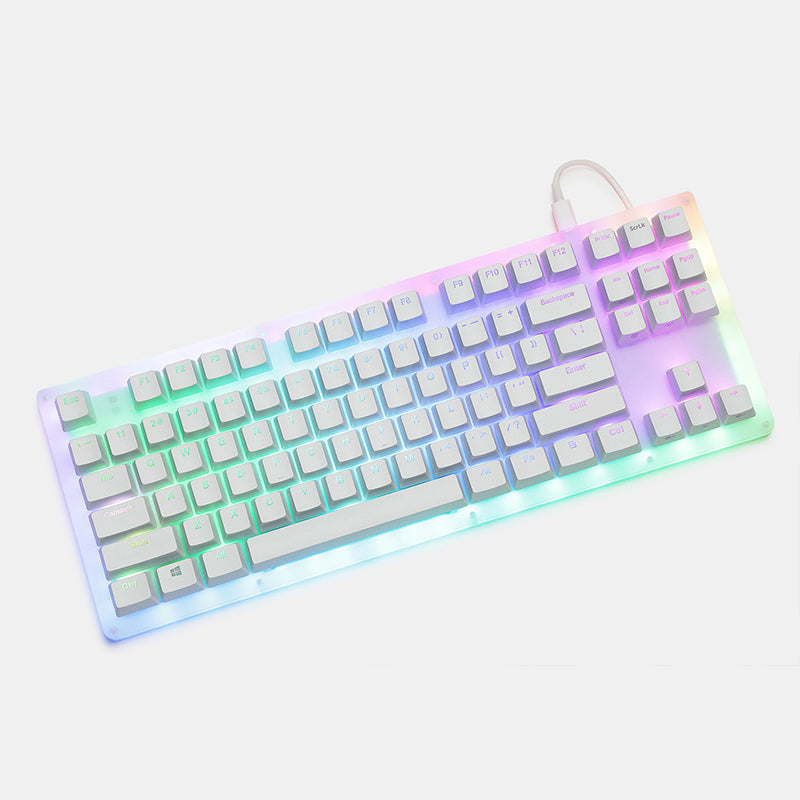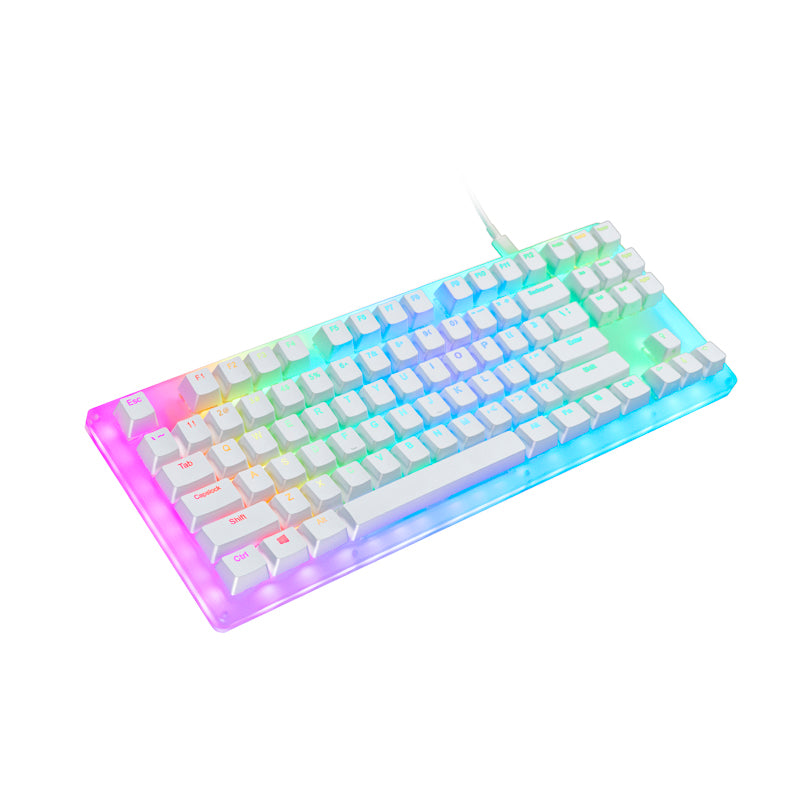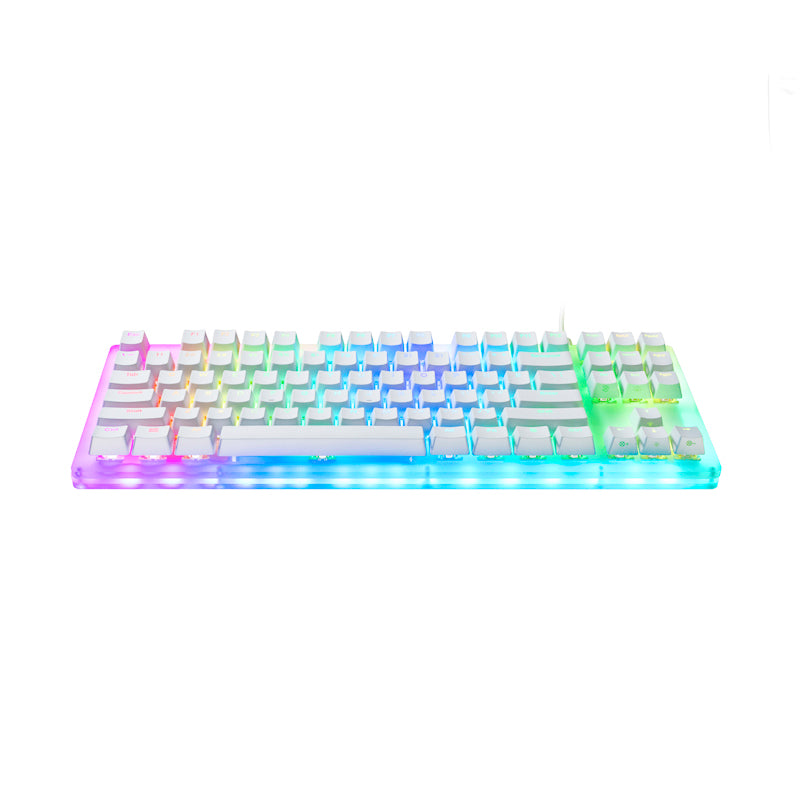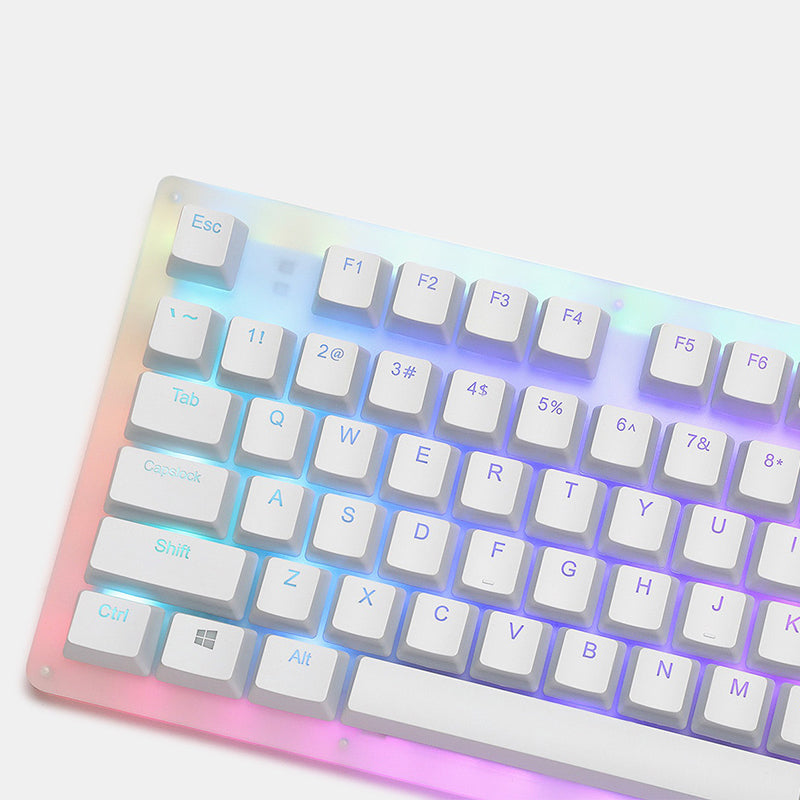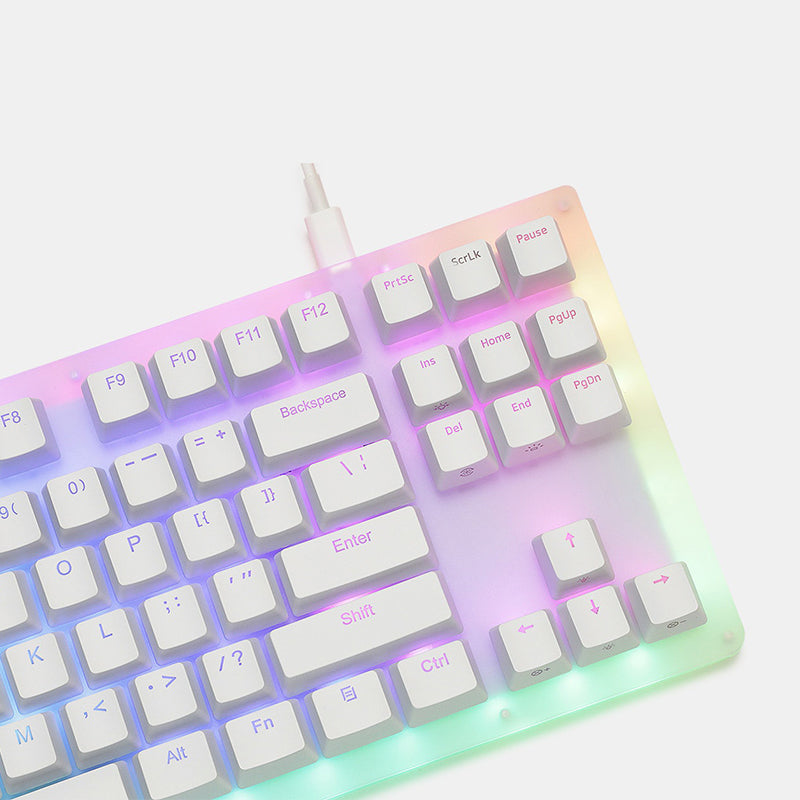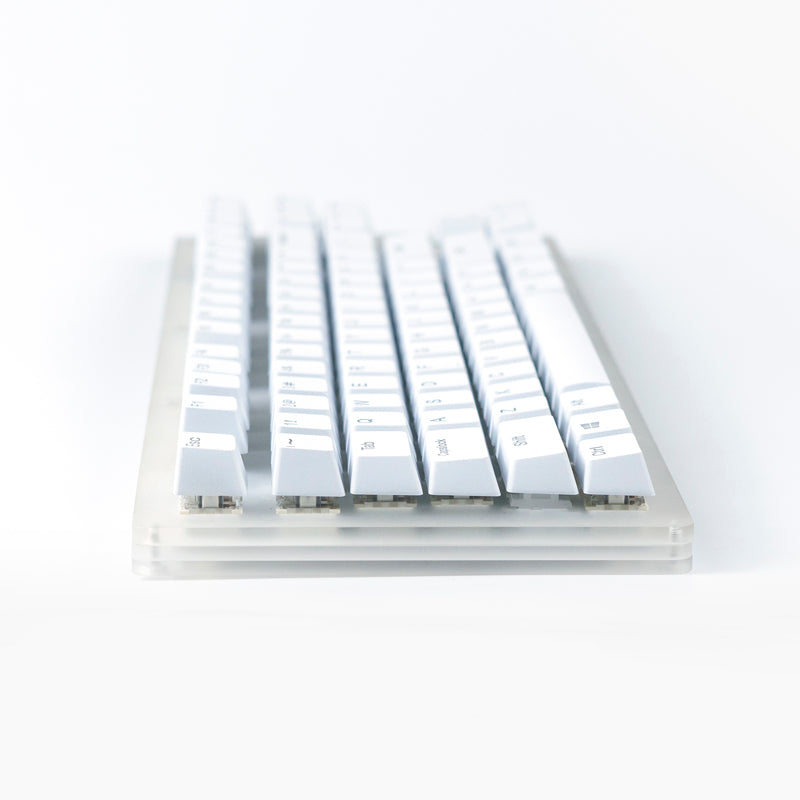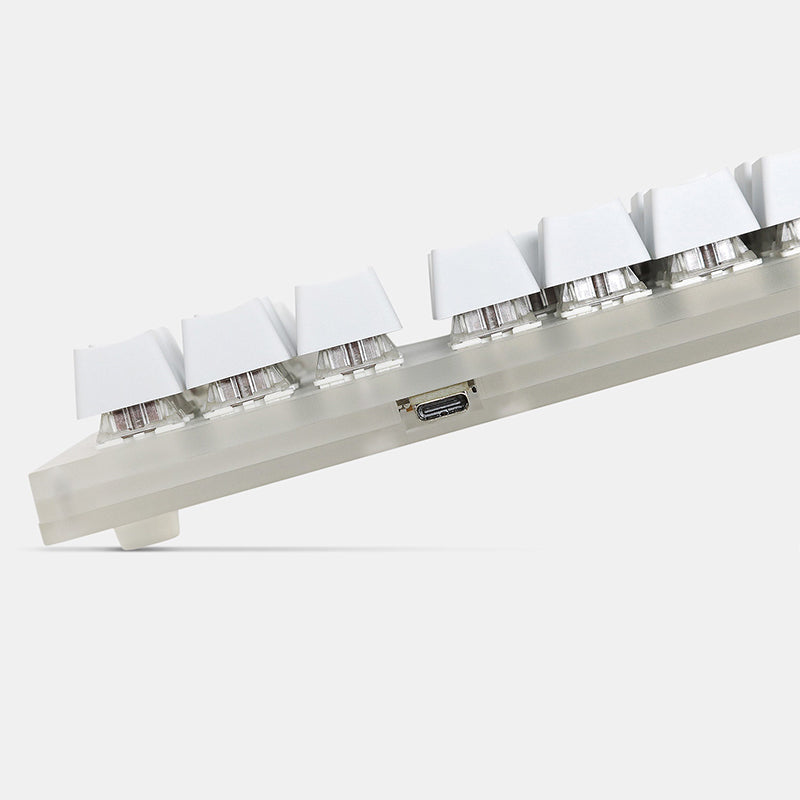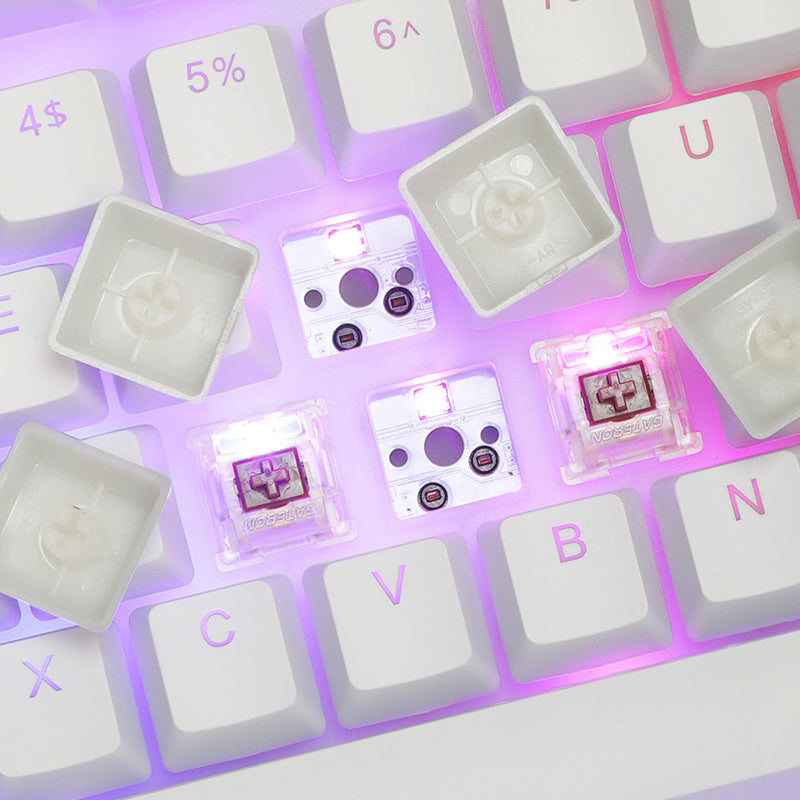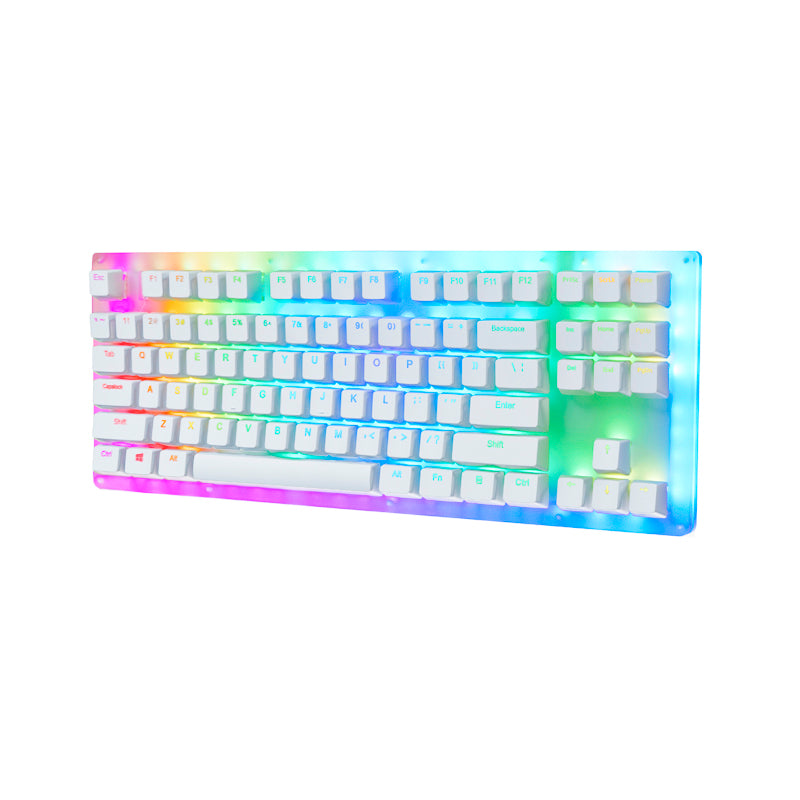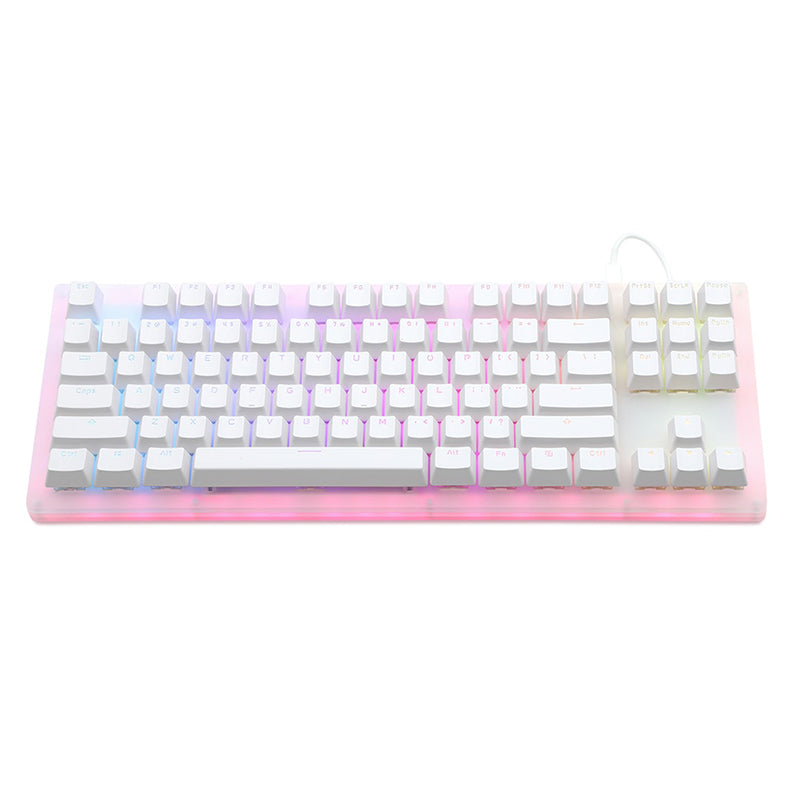 Womier K87 TKL Mechanical Keyboard
Full Array of 16.8M RGB Lights
K87 supports programmable RGB array with 16.8M colors that allows user customization in unlimited ways. It is compatible with most of the switches that are available.

USB Type-C Connection
Supports USB Type-C for fast and stable connection.

Easy Customization
Built with gasket mounted top notch including sound absorbing foam. Hot-swappable sockets for easy customization 3-pin/5-pin switches.

Ergonomic Design
Angular design keys allow to use the keyboard more comfortably and fits in any environment whether it be for home use or using it for work purposes in your office.
General

Brand: Womier


Type: Mechanical Keyboard


Model: K87


Color: White

Specification

Keys Number: 87


Backlight: Per-key RGB and Underflow


Layout: 80% Tenkeyless


Connectivity: USB-C


Switch Sockets: Hot-swappable Support 3pin/5pin Switch


Anti-ghosting: Full Key Anti-ghosting


Case Material: CNC-machined Layered Acrylic


Fully Programmable with Driver Software

Weight 

Product Weight: 0.81kg

Package Contents

1 x Keyboard


1 x Keycaps Puller


1 x User Manual
Great keyboard for beginner enthusiasts
I've been attracted to mechanical keyboards recently and have extensively looked at how to mod, make, and build them. It's quite overwhelming at first, but I dived into the deep end and picked this up. It's a super cool keyboard. It looks different from all the recent youtube videos and pictures shared. It has round black feet (3 at bottom and 2 xl on R and L at top). There were comments about poor stabs, but I disagree. I didn't have to adjust the stabs at all, which was surprising for factory. The gateron red switches are a treat (I'll be putting in silent corals soon) and the keycaps are extremely comfortable. They're a lot better than described. I've since subbed for pudding keycaps to enjoy the full effects of RGB.
4 stars because the booklet it comes with shows the settings for RGB modes but some functions don't actually work. Unfortunately I can't download the software for some reason to enjoy all the variations. I'm not overly bothered but it would be nice to see what else it can do. I love the keyboard and am very happy this is my first mechanical. I recommend for anyone who loves RGB, the aesthetic, and TKL
no software, that's sad :( but keyboard its great and beautiful:)
i have both womier k66 and k87 now. k66 with gateron blue, k87 with gateron red. reds are much easier and smoother to press imo. Womier Software works partially (cant customize F1 button led and some right command buttons, that's weird. But full keyboard modes work well. Also there is no software control for padding leds, only hardware. that is sad).
nice vendor
great keyboard. fast delivery. vendor is really kind.
shipping fast
Shipping came really fast. The product is not bad. But the bumper attached to the back is too low It doesn't help. Typical keyboard leg heights average 1.5mm. This is the most optimal height. It is recommended to modify the silicon hemisphere height to 1.5mm. In addition, it would be helpful if you sell the acrylic palm rest separately by making the acrylic palm rest a sense of unity with three layers of lamination. It's not bad overall, but it looks like there are a lot of things that need to be supplemented.
Setup Ideas From Customers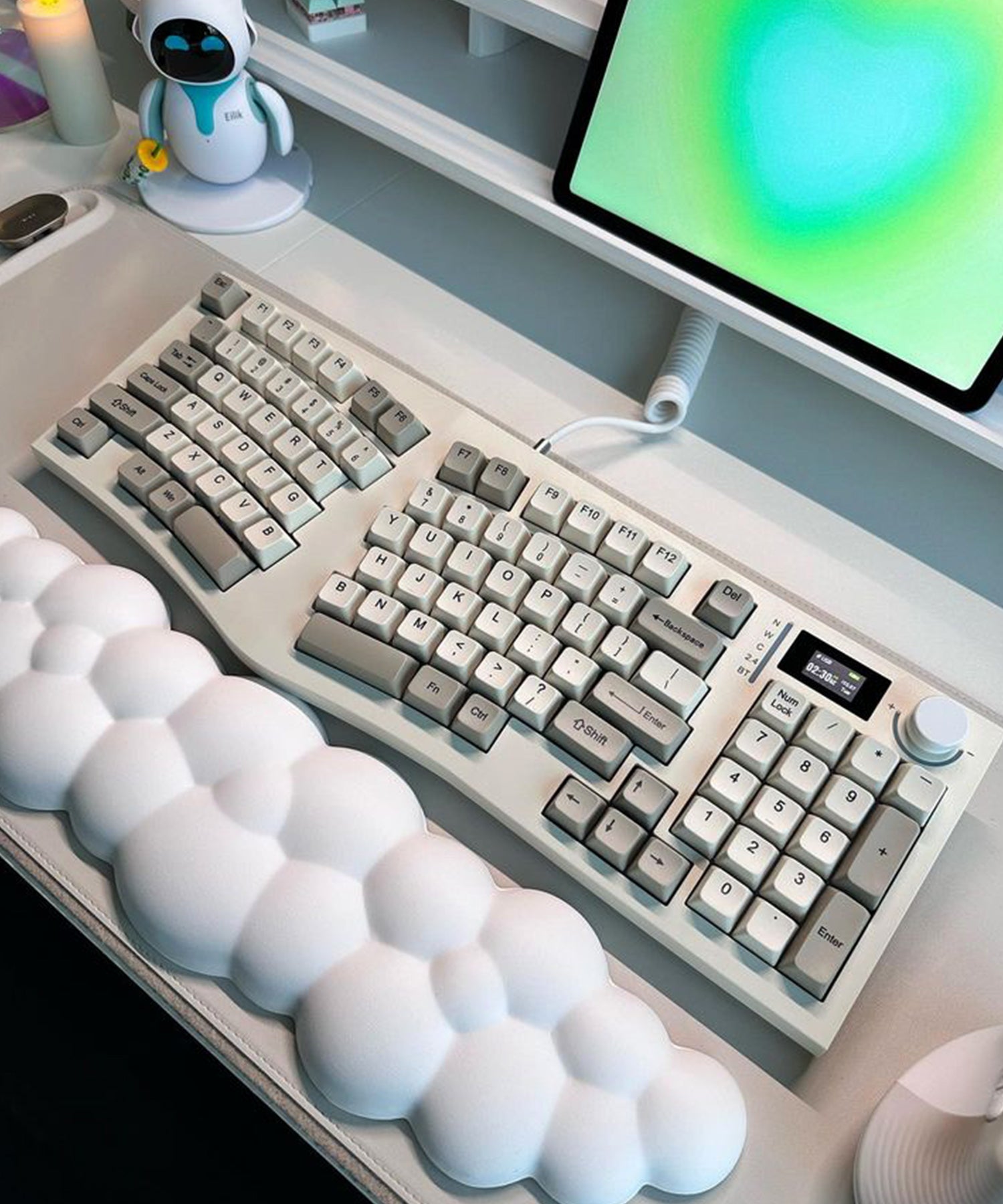 FEKER Alice98 Wireless Mechanical Keyboard With LED Screen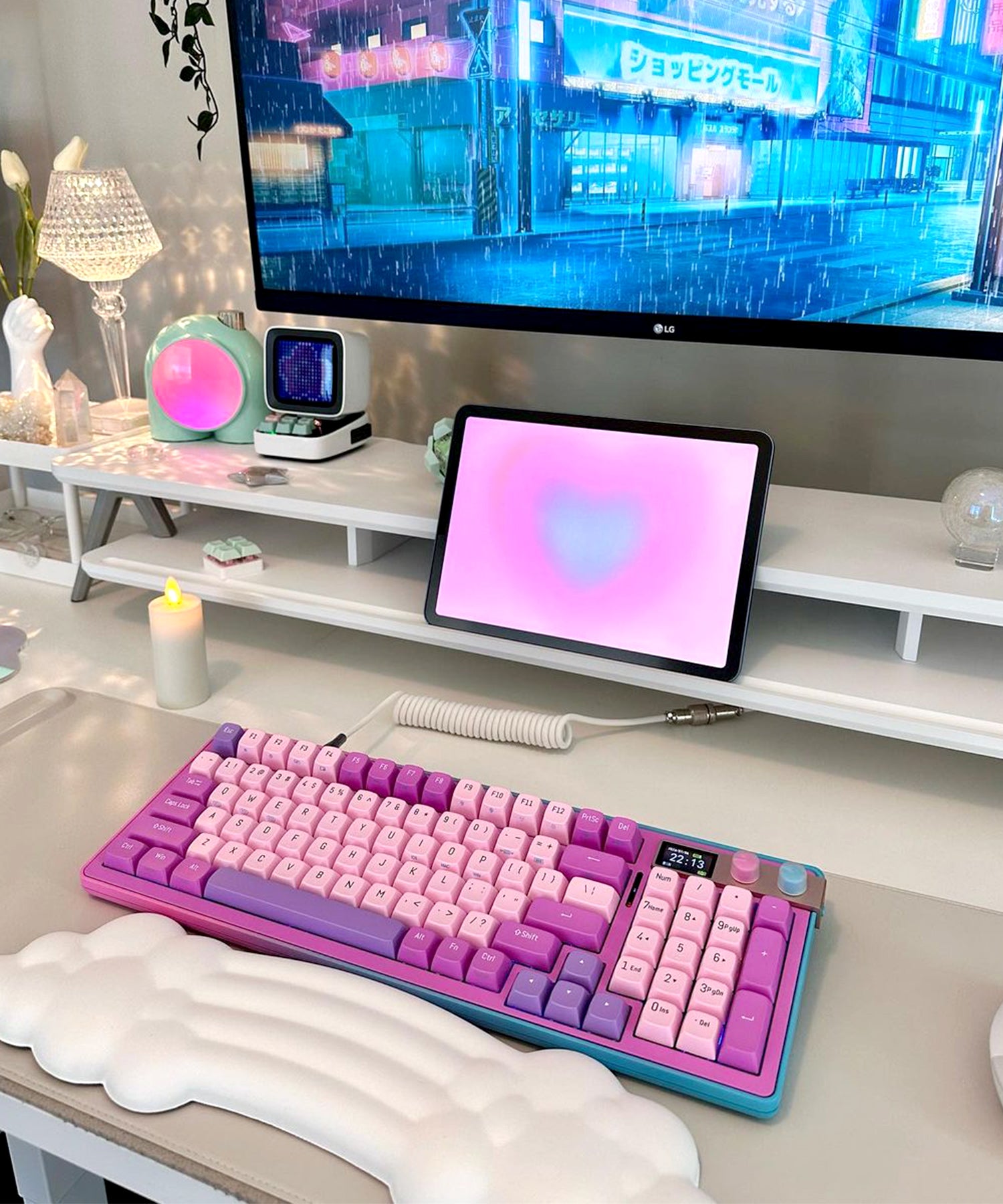 FOPATO H98 Love & Salvation Wireless Mechanical Keyboard With TFT Screen
FirstBlood B81 Crystal Transparent Wireless Mechanical Keyboard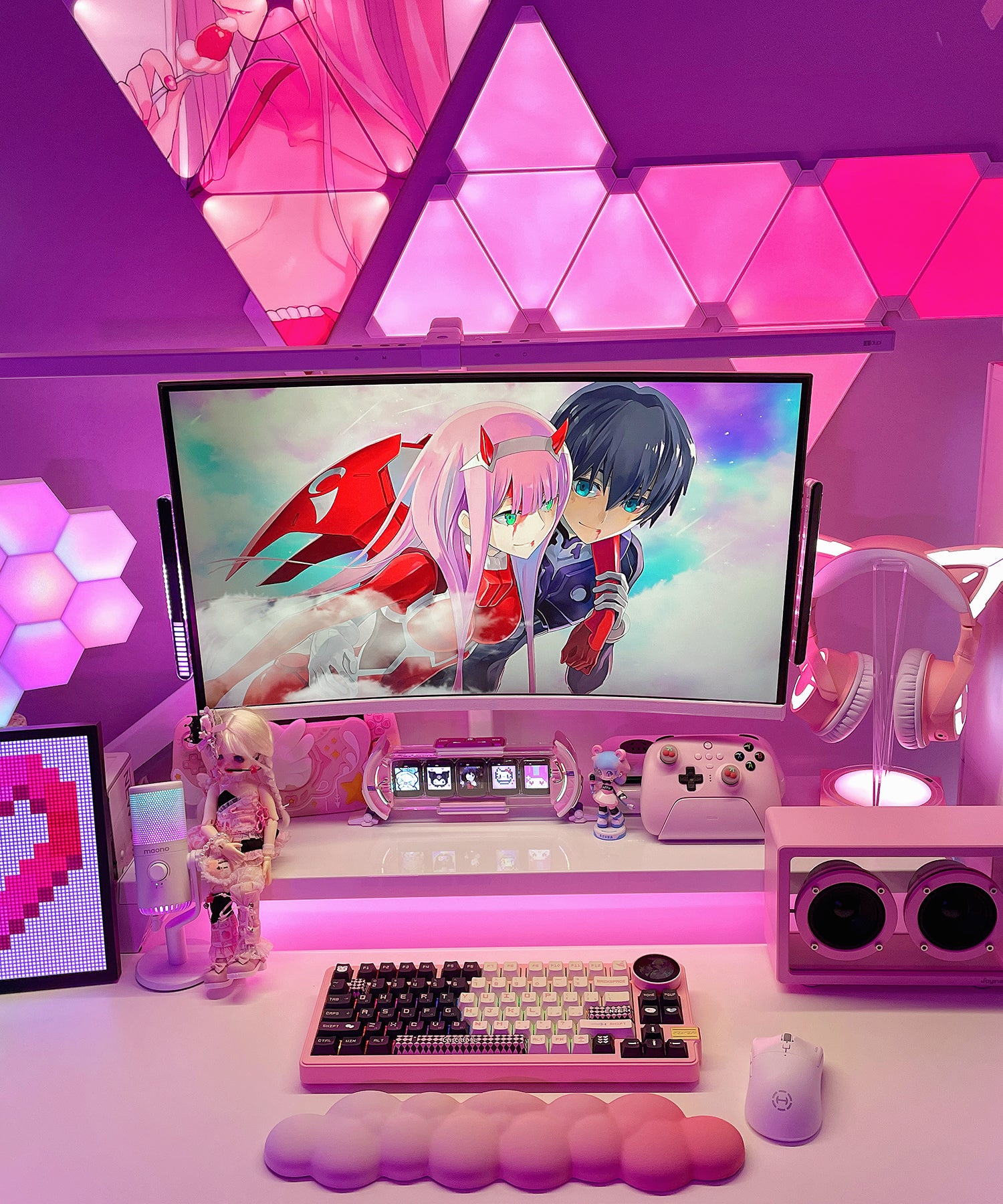 FEKER K75 Mechanical Keyboard with Multifunctional Knob Display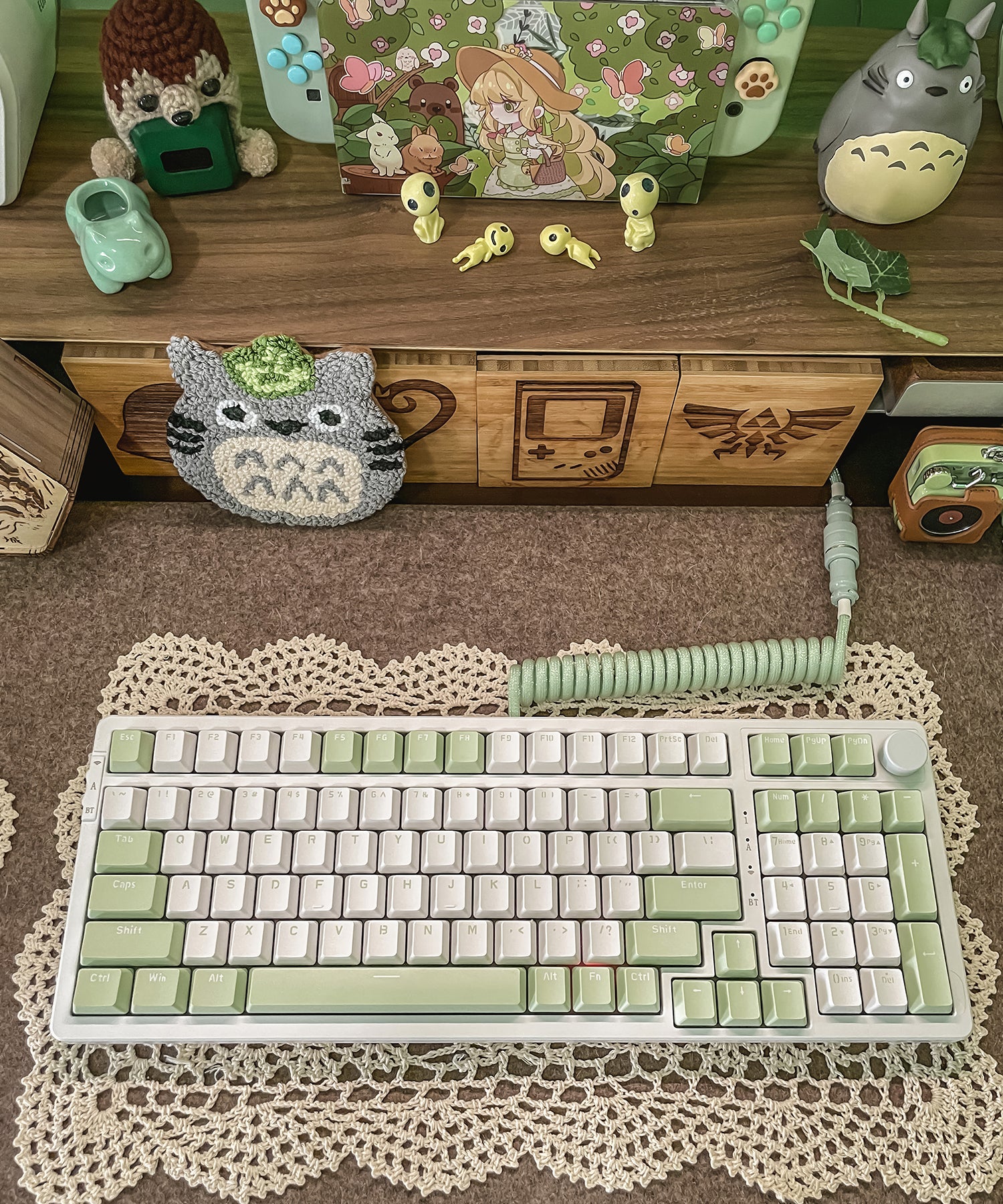 Ajazz AK992 Hot-swappable Mechanical Keyboard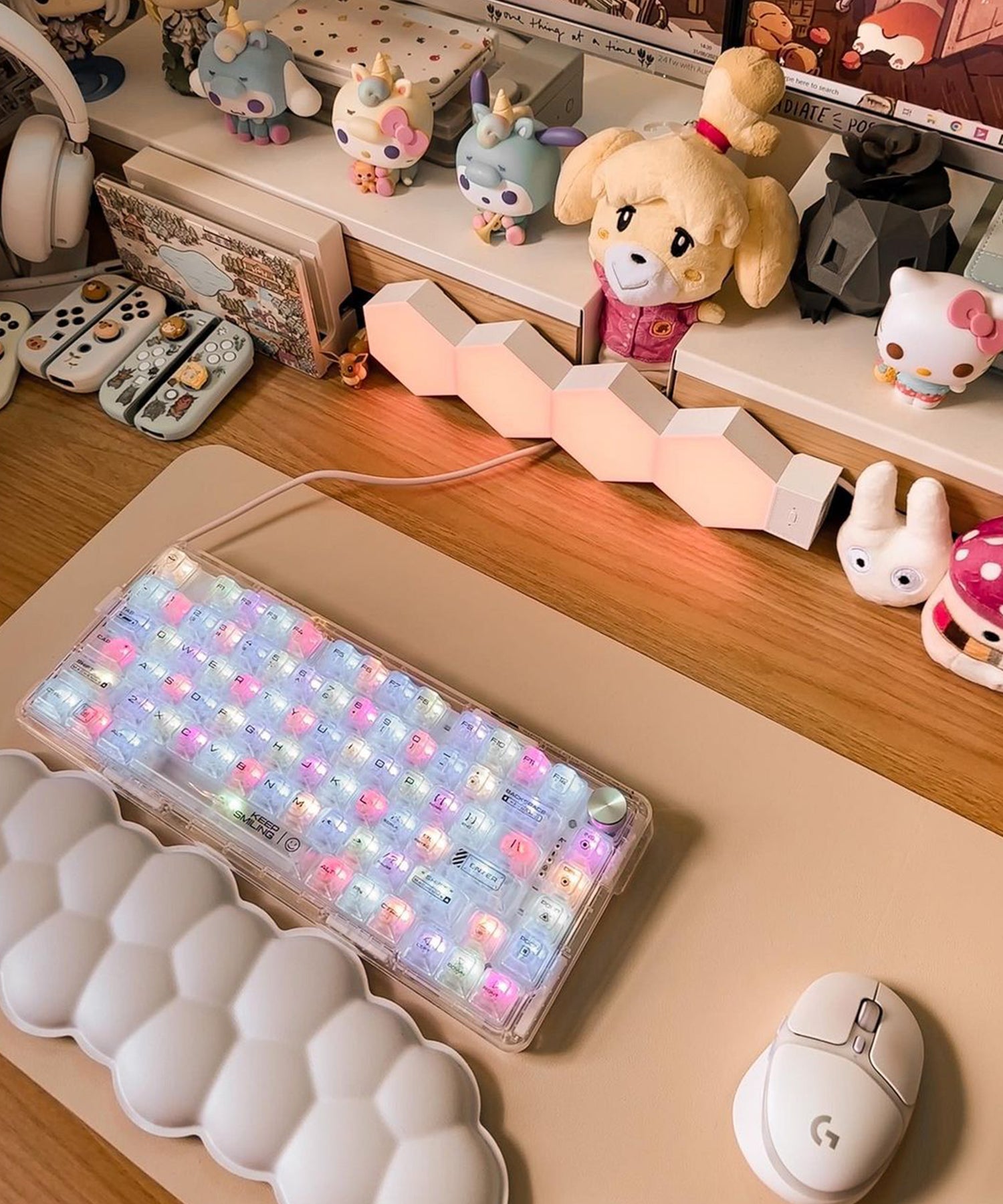 Machenike K500F-B81 RGB Clear Mechanical Keyboard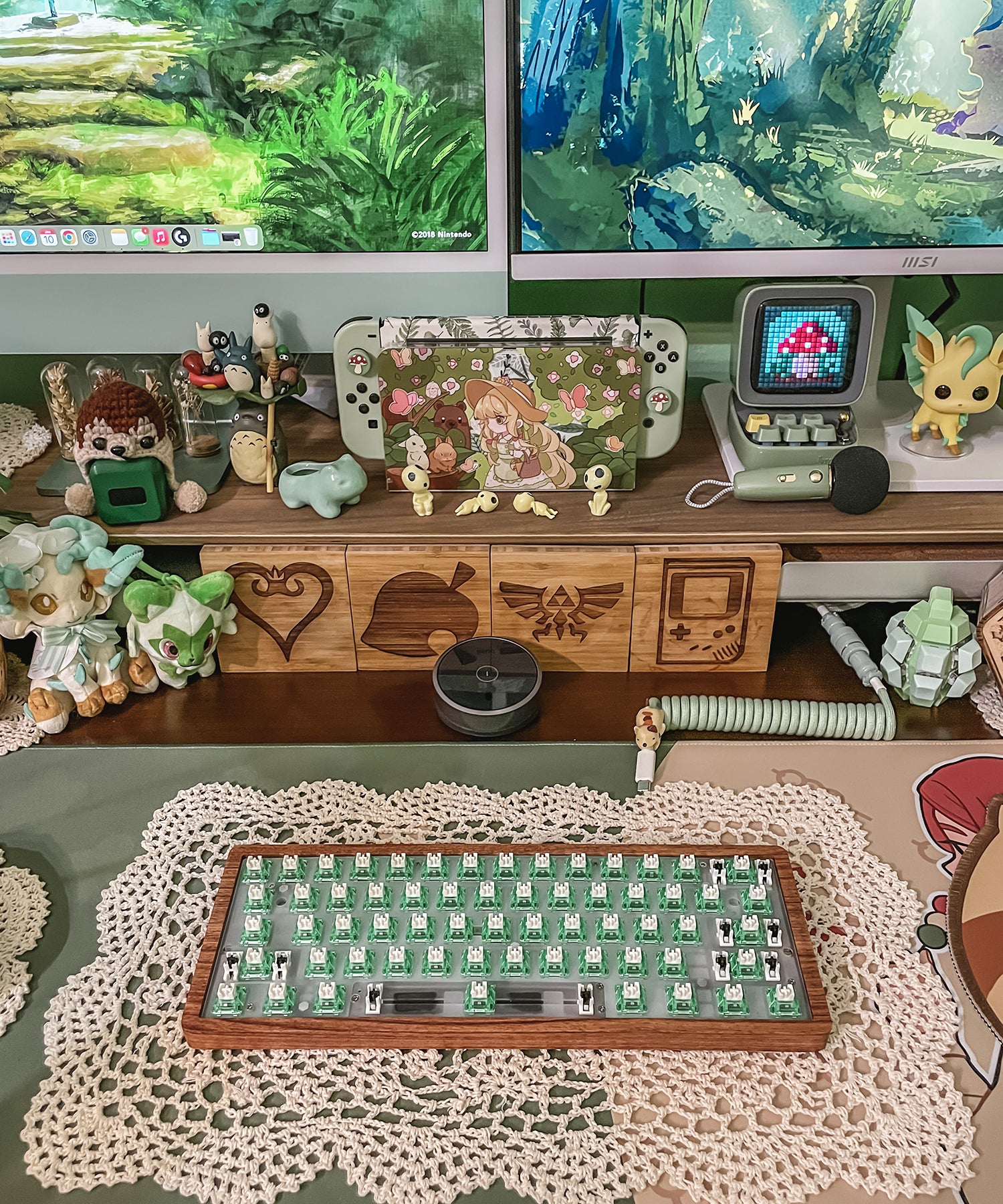 SKYLOONG GK61 Lite Gasket DIY Kit Wooden + Ajazz Diced Fruit Switch Set - Kiwi Switch