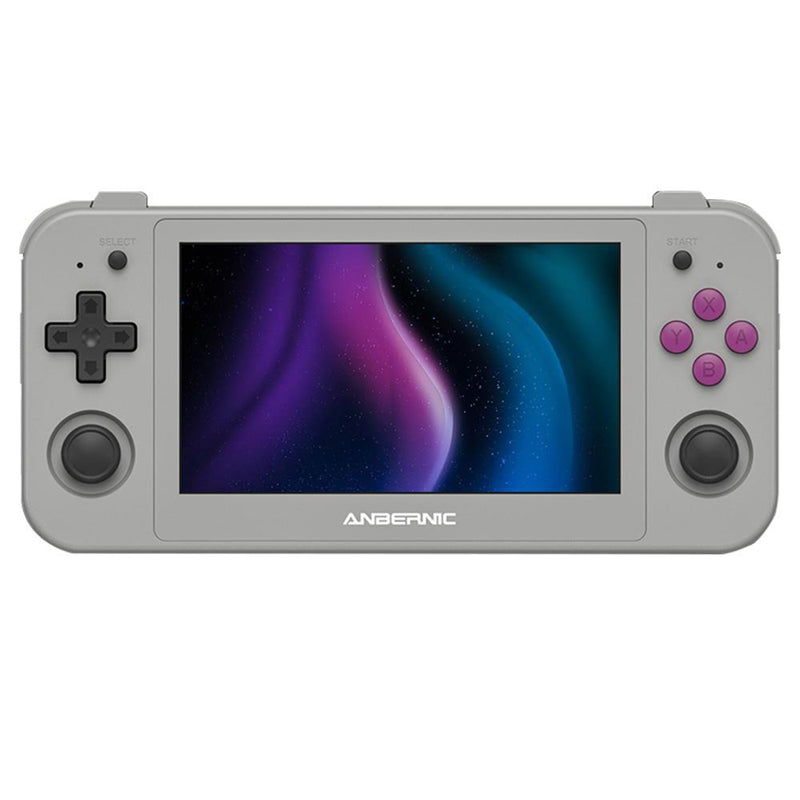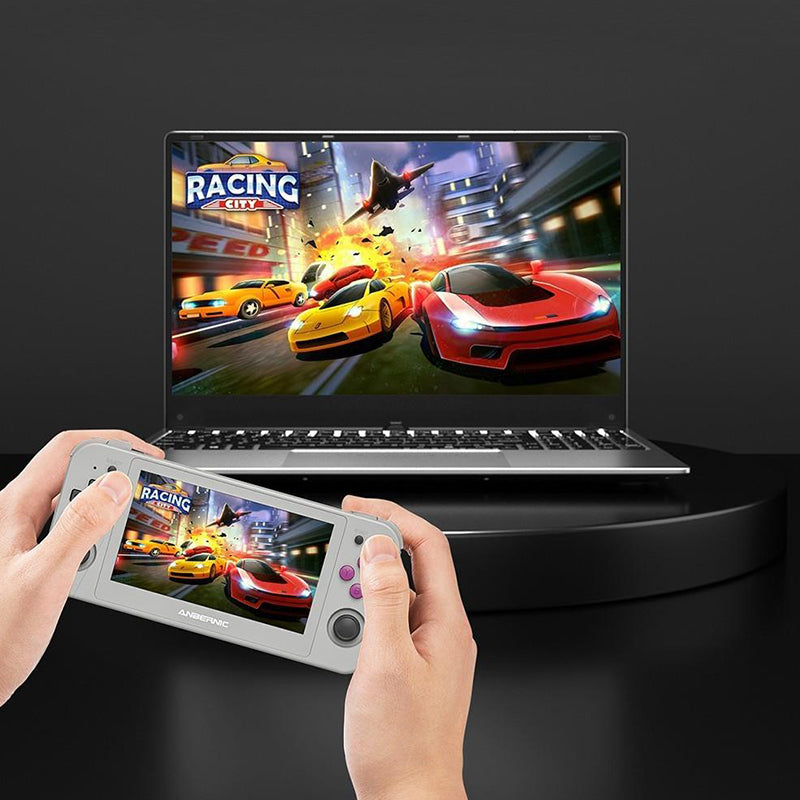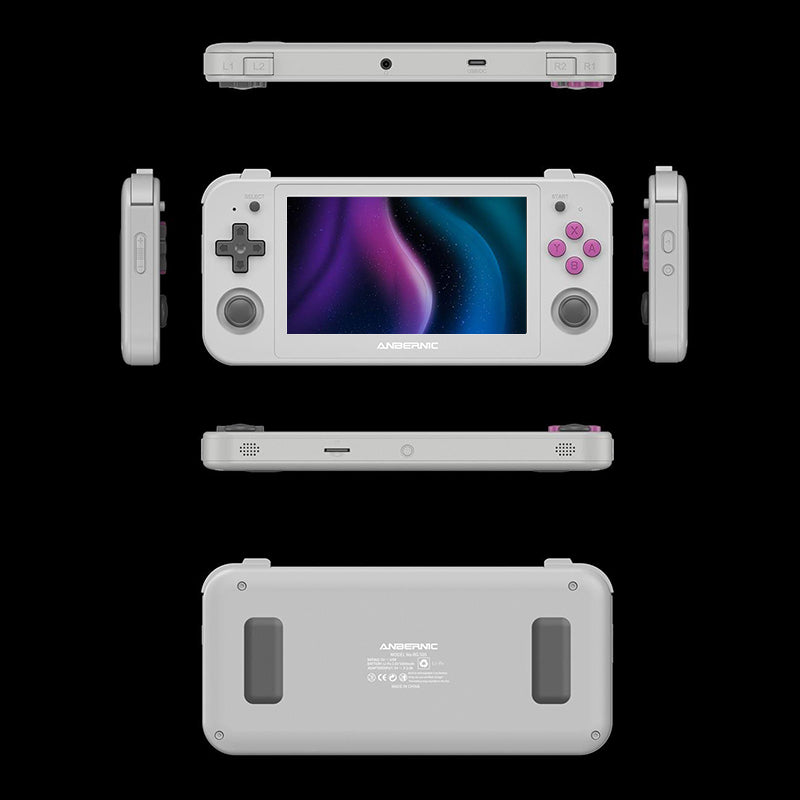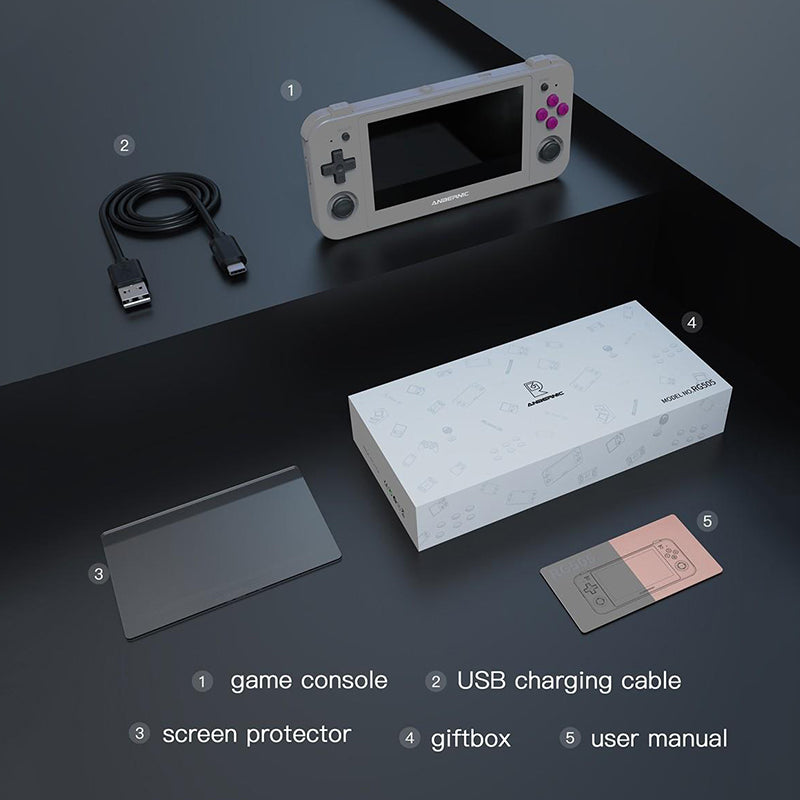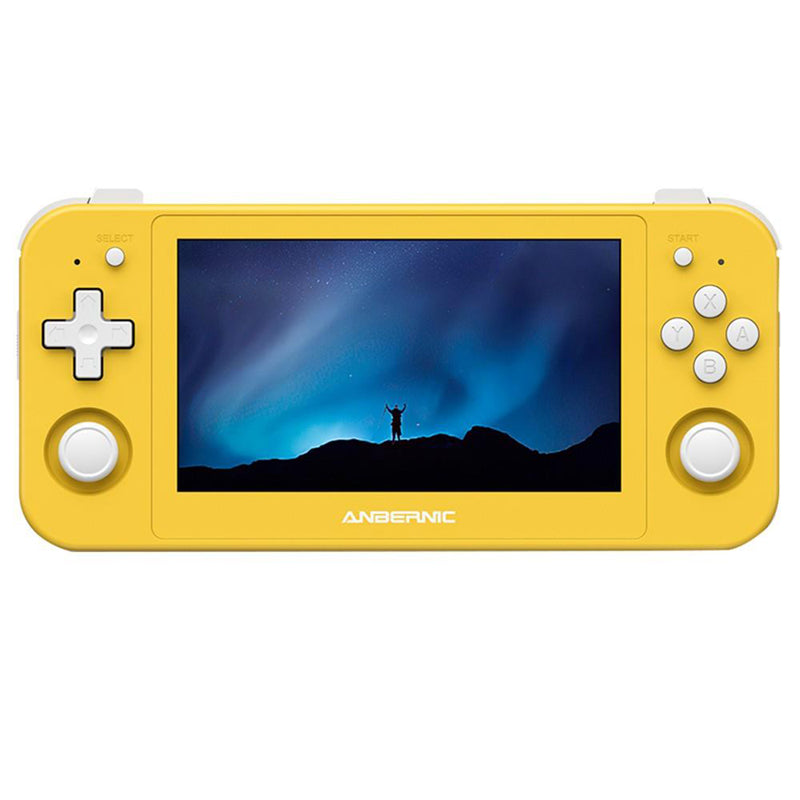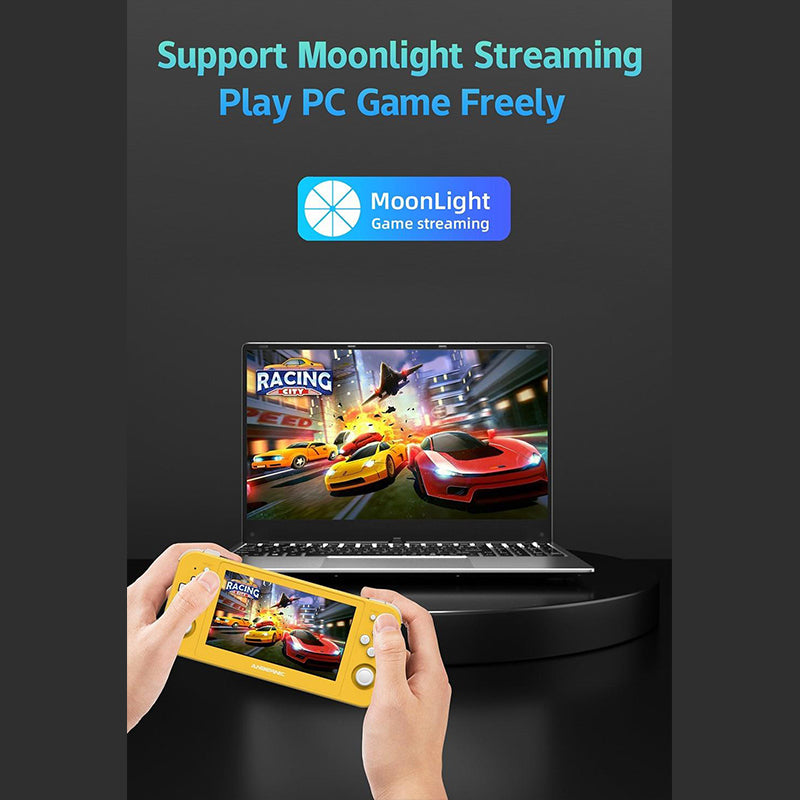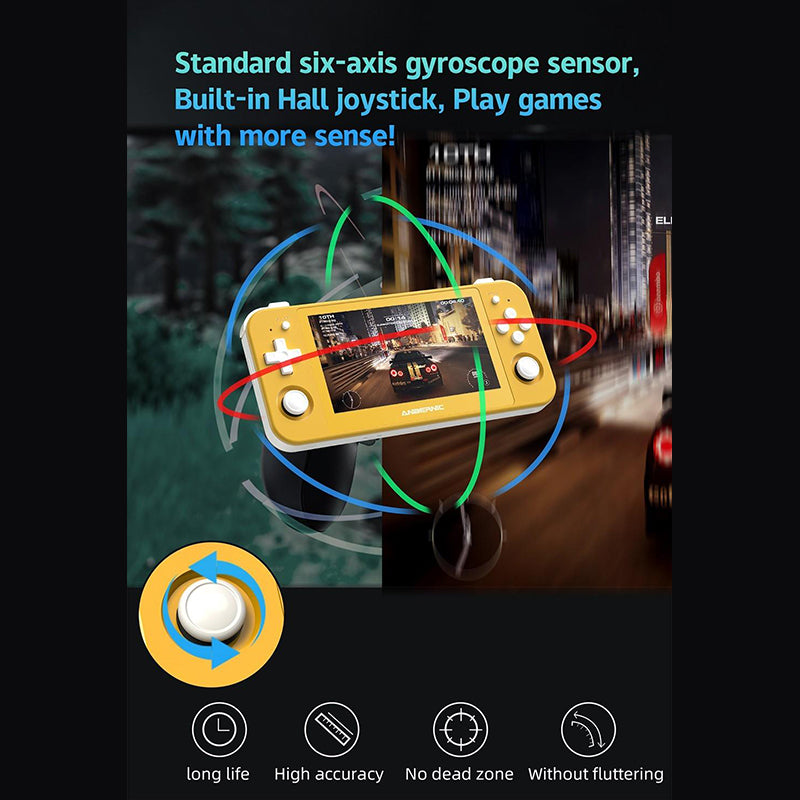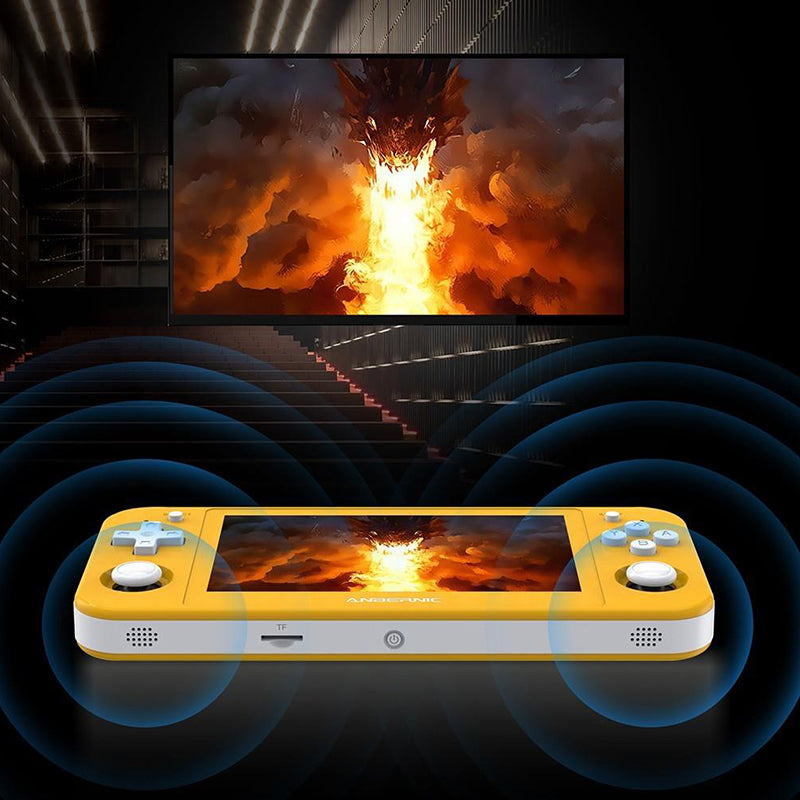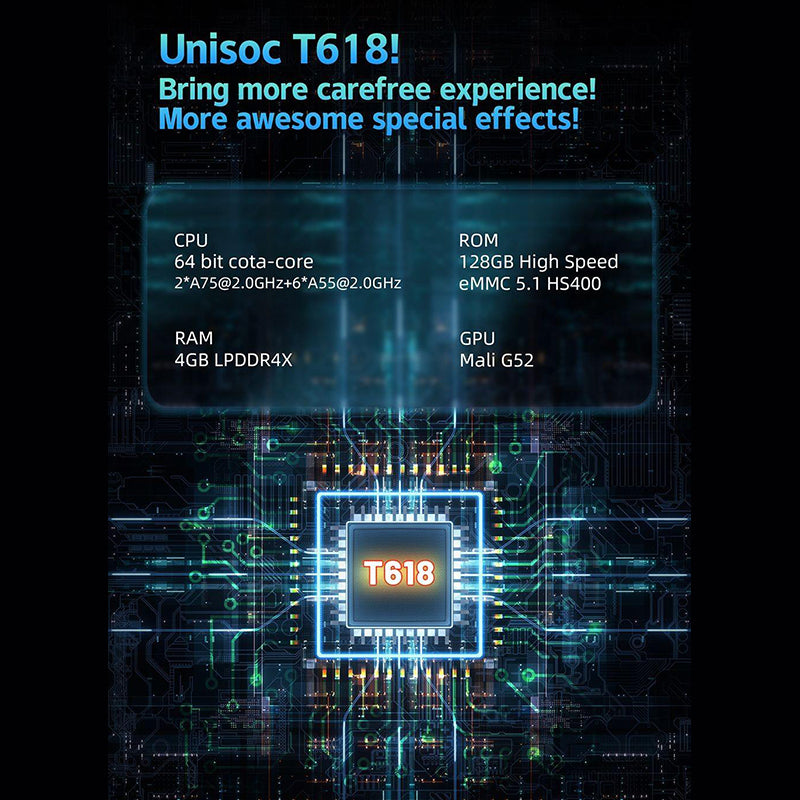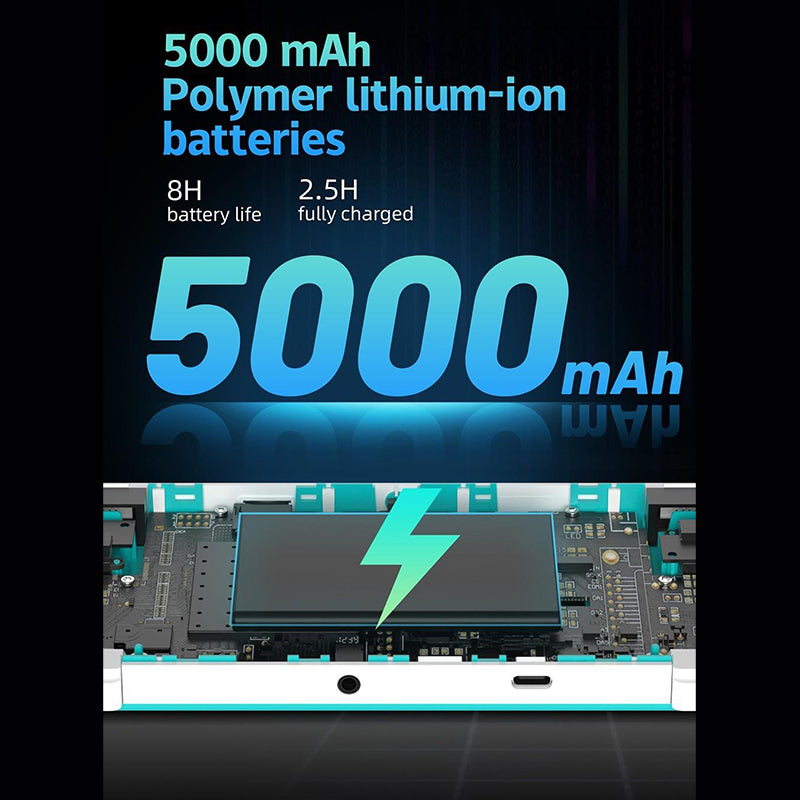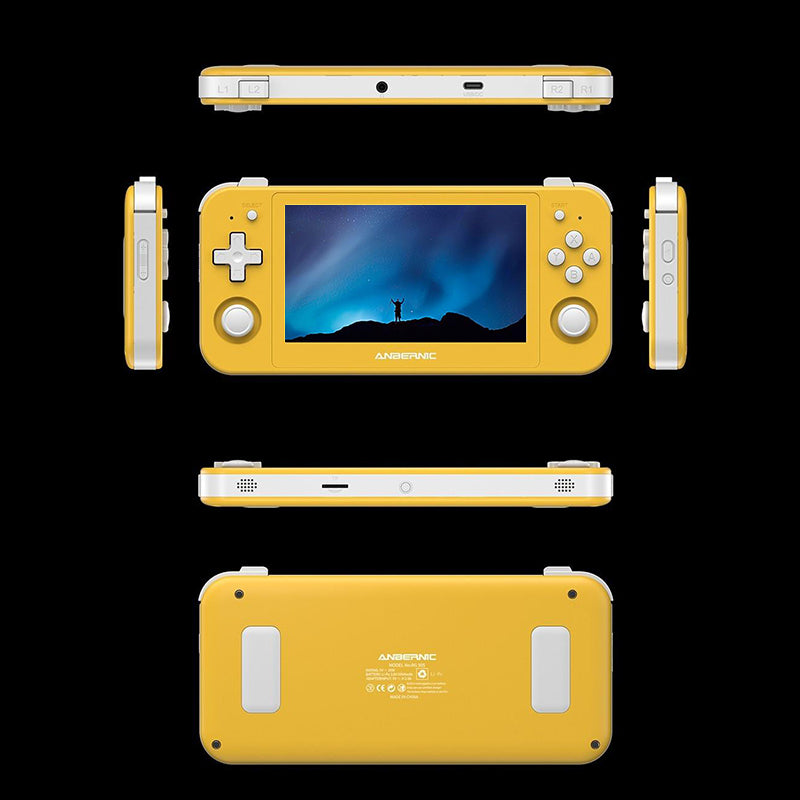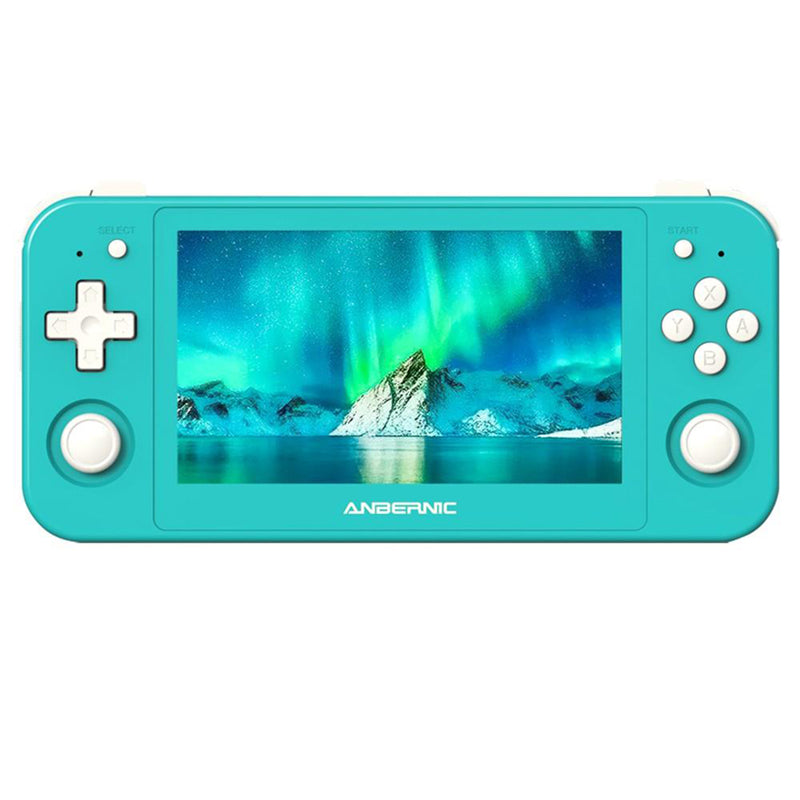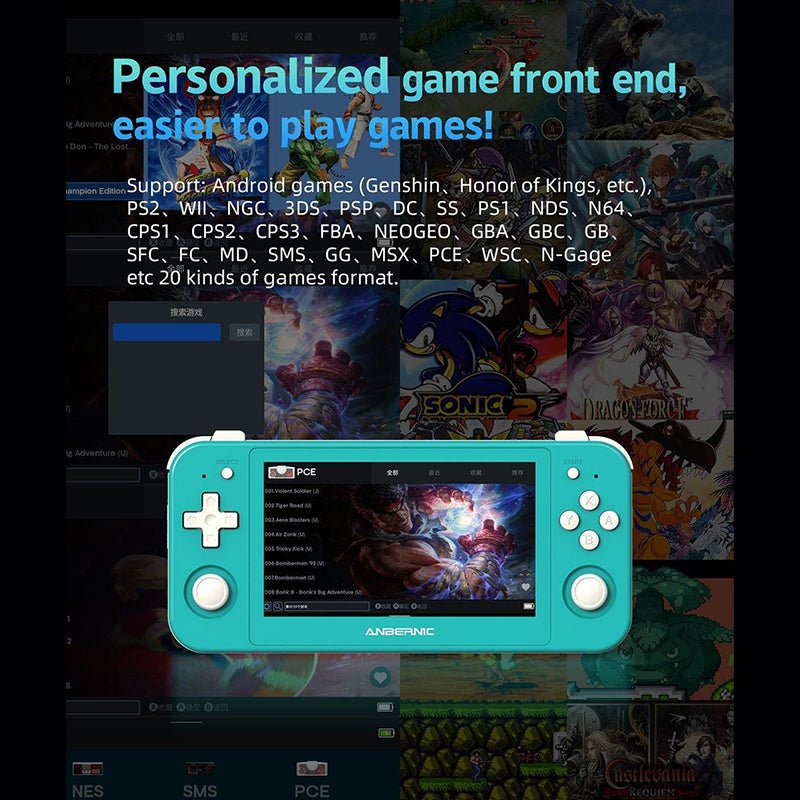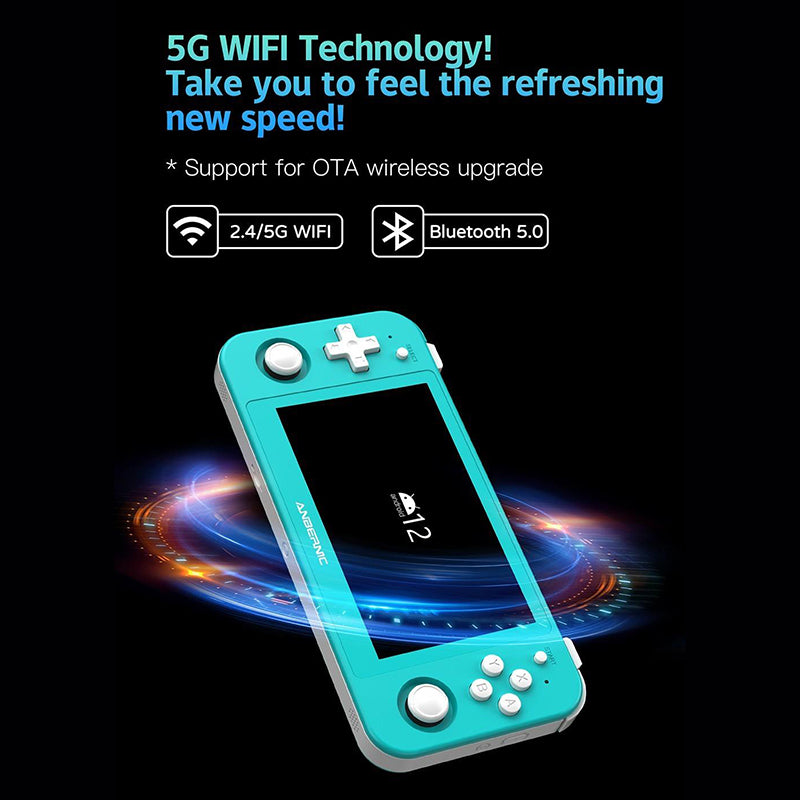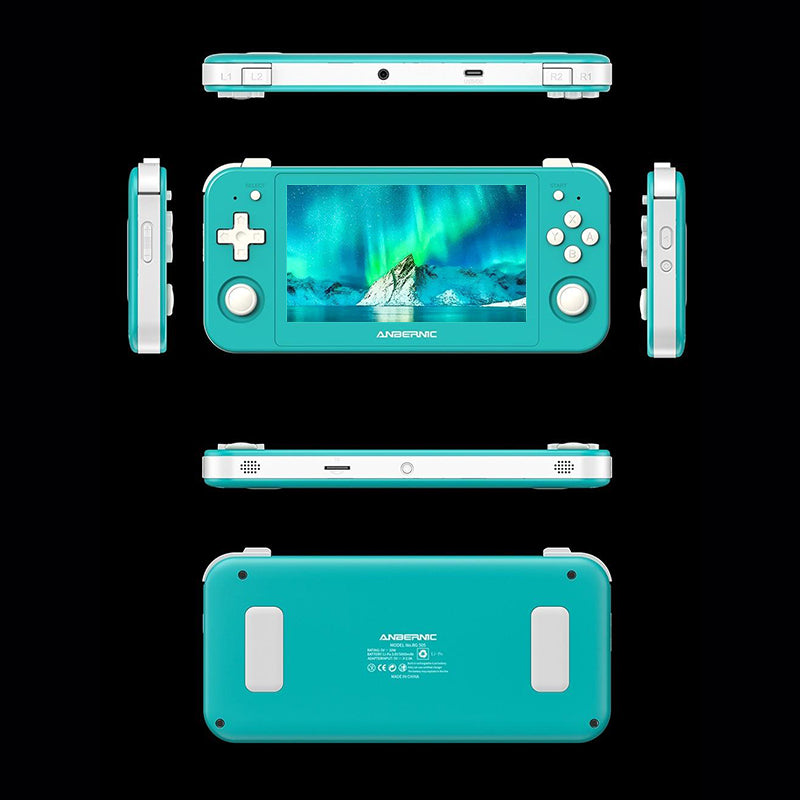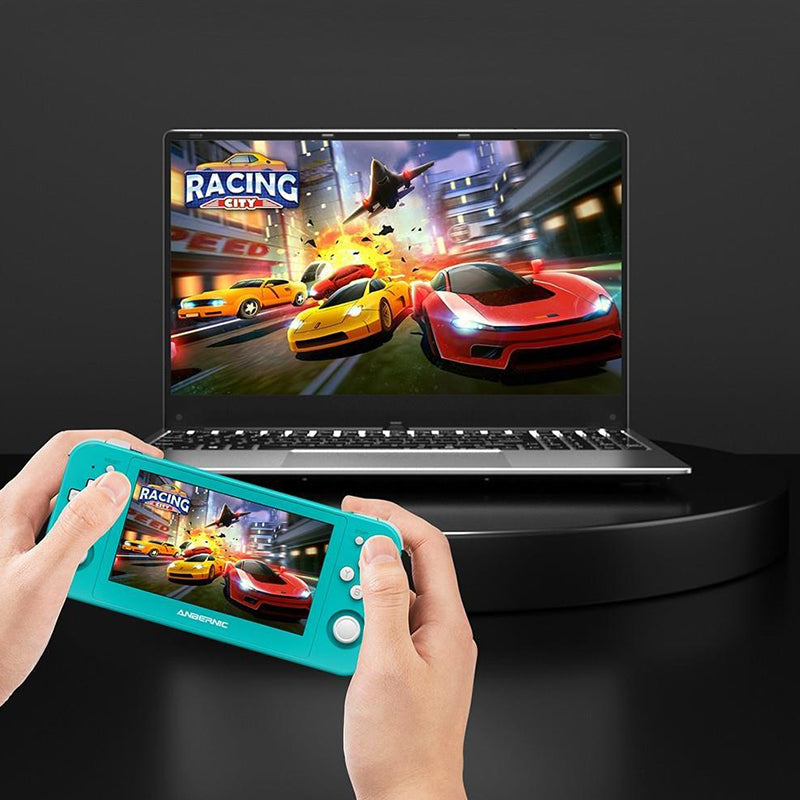 ANBERNIC RG505 Handheld Game Console
Unisoc Tiger T618 64-bit cota-core, 2*A75@2.0GHz+6*A55@2.0GHz, 128GB high speed eMMC 5.1 HS400
4.95 inch OLED screen with the resolution of 960*544, PSP pixel to pixel display, 2x Rendering resolution support
Support: Support: Android games (Genshin、Honor of Kings, etc.), PS2, WII, NGC, 3DS, PSP, DC, SS, PS1, NDS, N64, CPS1, CPS2, CPS3, FBA, NEOGEO, GBA, GBC, GB, SFC, FC, MD, SMS, GG, MSX, PCE, WSC, N-Gage, etc 20 kinds of games format; Support users to download games in relevant formats
Standard six-axis gyroscope sensor, built-in hall joystick, play games with more sense.
5000mAh polymer lithium-ion batteries, 2.5h fully charged for up to 8h battery life.
The high-quality double horn stereo speaker gives you a fuller voice and a more immersive video.
It can be used with wireless headphones.
General

Brand: ANBERNIC


Type: Handheld Game Console


Model: RG505

Specification

Screen: 4.95-inch OLED touch screen, resolution 960*544, PSP pixel to pixel display, 2x Rendering resolution support


CPU: Unisoc Tiger T618 64-bit cota-core 2*A75@2.0GHz+6*A55@2.0GHz    


GPU: Mali G52@850Mhz


RAM: 4GB LPDDR4X


Memory: 128GB high-speed eMMC 5.1 HS400


WiFi/Bluetooth: 2.4/5G WIFI 802.11a/b/g/n/ac,Bluetooth 5.0


System: Android 12


Games: Support: Android games (Genshin, Honor of Kings, etc.), PS2, WII, NGC, 3DS, PSP, DC, SS, PS1, NDS, N64, CPS1, CPS2, CPS3, FBA, NEOGEO, GBA, GBC, GB, SFC, FC, MD, SMS, GG, MSX, PCE, WSC, N-Gage, etc 20 kinds of games format
Support users to download games in relevant formats


Software: Built-in game front-end, Supports multimedia network play


Language: Multilanguage


Speaker: High-quality double horn stereo speaker


Battery: Li-polymer 5000 mAh, 2.5 hours full charged, lasting 8 hours


TF card: Support TF card max to 512GB

Weight & Size

Product Weight: 268g


Package Weight: 469g


Product Size(L x W x H): 18.9 x 8.7 x 1.8cm

Package Contents

1 x Handheld Game Console


1 x USB Charging Cable


1 x User Manual


1 x Screen Protector