ACGAM K100MAX 1800 Compact DIY Kit
1800 Compact Hotswappable Mechanical Keyboard Kit
The 100-key layout offers both functions like a full-size keyboard while also being space consciousness like a TKL keyboard. There are three ways of connectivity: Bluetooth 5.0, 2.4 GHz, and a USB-C wired output. Thanks to the hot-swappable sockets, it can accommodate a variety of switches, both 3 and 5-pin.
Three Modes of Connectivity: Bluetooth 5.0 & 2.4GHz & Type-C Cable
Equipped with a large-capacity of battery, this keyboard supports wireless and wired connections. By the wireless option, either Bluetooth (up to 5.0) or 2.4GHz can be chosen. By the wired mode, a macro can be programmed to better fit your typing habits. The modes can be easily switched by Fn+1/2/3(Bluetooth) / 4(2.4GHz) / 5(USB Wired).
Music Rhythm RGB Mode
A real RGB keyboard is such a cool element and we make it even cooler with the RGB music rhythm mode which the lights can change along with music. Meanwhile, to achieve a clear pure sound, Utilizes a cushion and sound insulation material in the bottom case, which is super helpful to improve the typing experience.
Aluminum CNC Case
Aluminum is often considered the most durable material for cases. Apart from the durability, the keyboard is weighted and hence keeps stable. With the CNC process, the cases are made with minimal measurement errors. After anodizing, the aluminum case not only has excellent scratch resistance but also has vivid colors to enhance the beauty of the keyboard. Not only are the resulting colors extremely long-lasting with this method, the process also strengthens the aluminum itself, making it durable and corrosion- and oxidation-resistant.
General

Brand: ACGAM


Type: DIY Kit


Model: K100MAX

Specification

Layout: 1800 Compact, 100 Keys

Hot-swappable: Compatible 3/5pins Switches

Case Material: Aluminium


Plate Material: Pom

Connectivity: USB-C, Bluetooth 5.0, 2.4 GHz

Software: Support Windows, Mac, Android

Programmable: Yes

Battery: 4000mAh


Anti-ghosting: Supports NKRO in All Modes

Weight & Size

Product Weight: 1.7kg

Package Weight: 2.6kg


Product Size(L x W x H): 37.5*12.7 *5.1cm

Package Contents

1 x Keyboard Kit (PCB+Plate+Poron Foam+Stabilizer)


1 x Keycaps Puller


1 x Switch Puller


1 x Type-C Cable


1 x 2.4G Dongle


1 x User Manual
Unclear Description(Already Built) and Missing Parts
The keyboard is great, it looks amazing, it's the perfect design that my father was looking for. However, the word DIY is in reference to putting in the switches and keyboard and not building the keyboard itself. Despite it describing a set of parts the keyboard was fully built when I received it. I was also missing the stabilizers and the switches puller. I contacted support and they never clarified what DIY meant but they said they would ship me the missing parts within 2-10 days. It has been over two weeks without follow up to the point where I just grew up and started looking for these missing parts online.
hi, sorry for the unhappy shopping experience, if you want to build your own keyboard, then I think this one is suitable for you, because when you receive it, all its accessories are separated, you need to assemble it yourself, it needs certain basic theory and technology, hope You can like it.
https://www.whatgeek.com/products/acgam-fancyalice66-qmk-via-diy-kit?utm_source=review&utm_medium=store&utm_campaign=james
The description of DIY KIT on our website means: it does not include keycaps, switches, and cannot be used out of the box. Some products may require you to assemble, others do not. But the products in the DIY Kit can be easily disassembled and reassembled by yourself.
best regards
Setup Ideas From Customers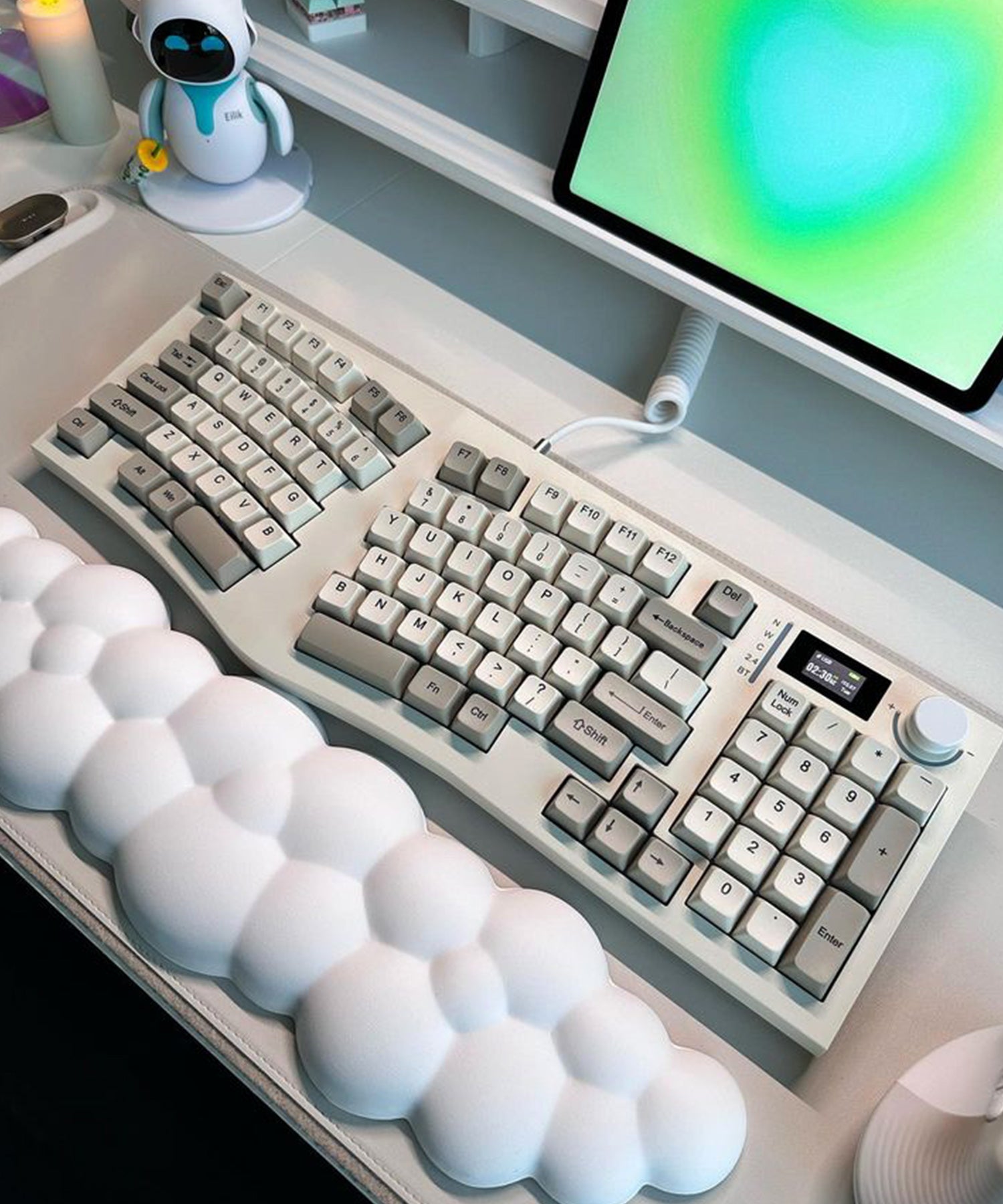 FEKER Alice98 Wireless Mechanical Keyboard With LED Screen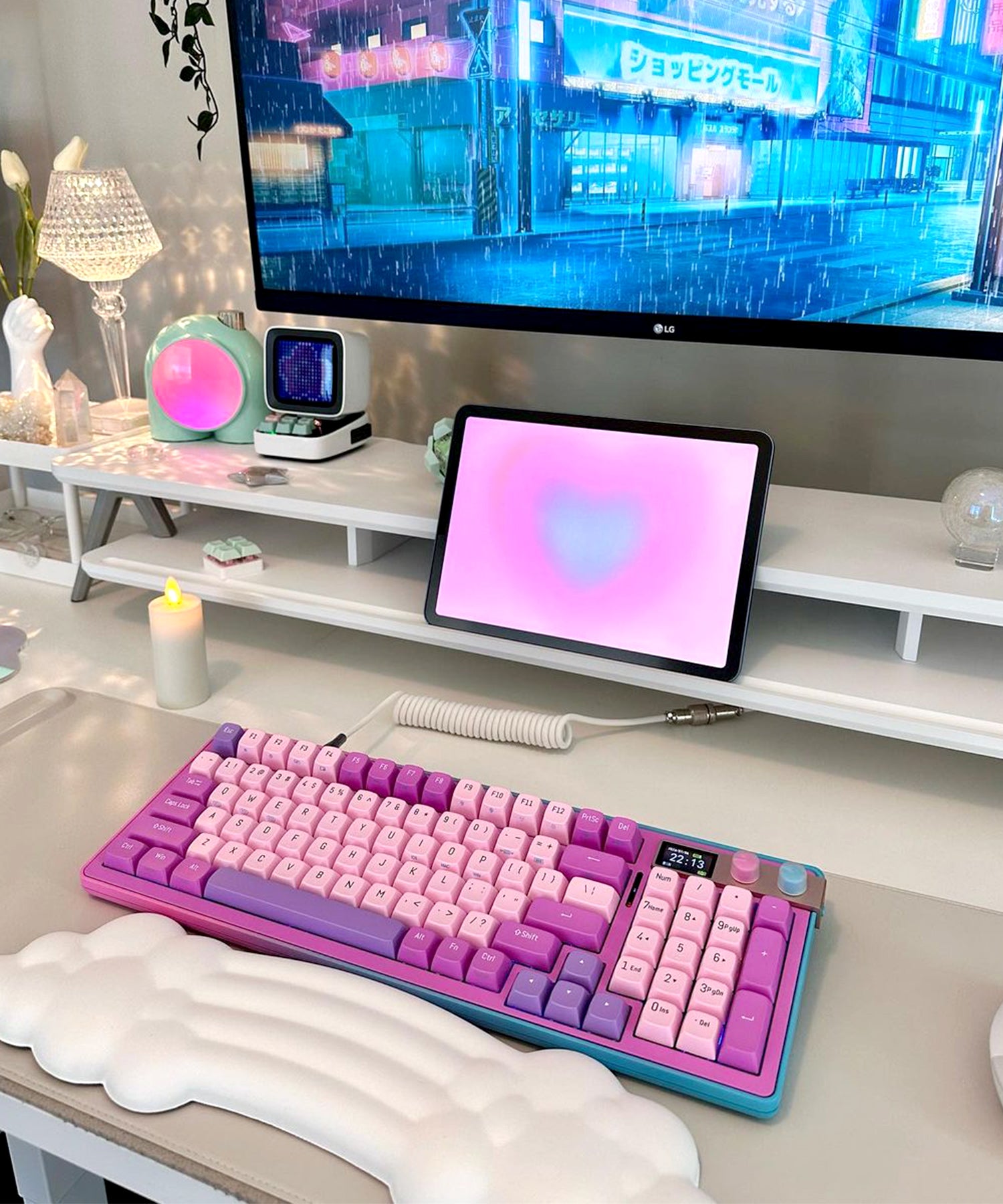 FOPATO H98 Love & Salvation Wireless Mechanical Keyboard With TFT Screen
FirstBlood B81 Crystal Transparent Wireless Mechanical Keyboard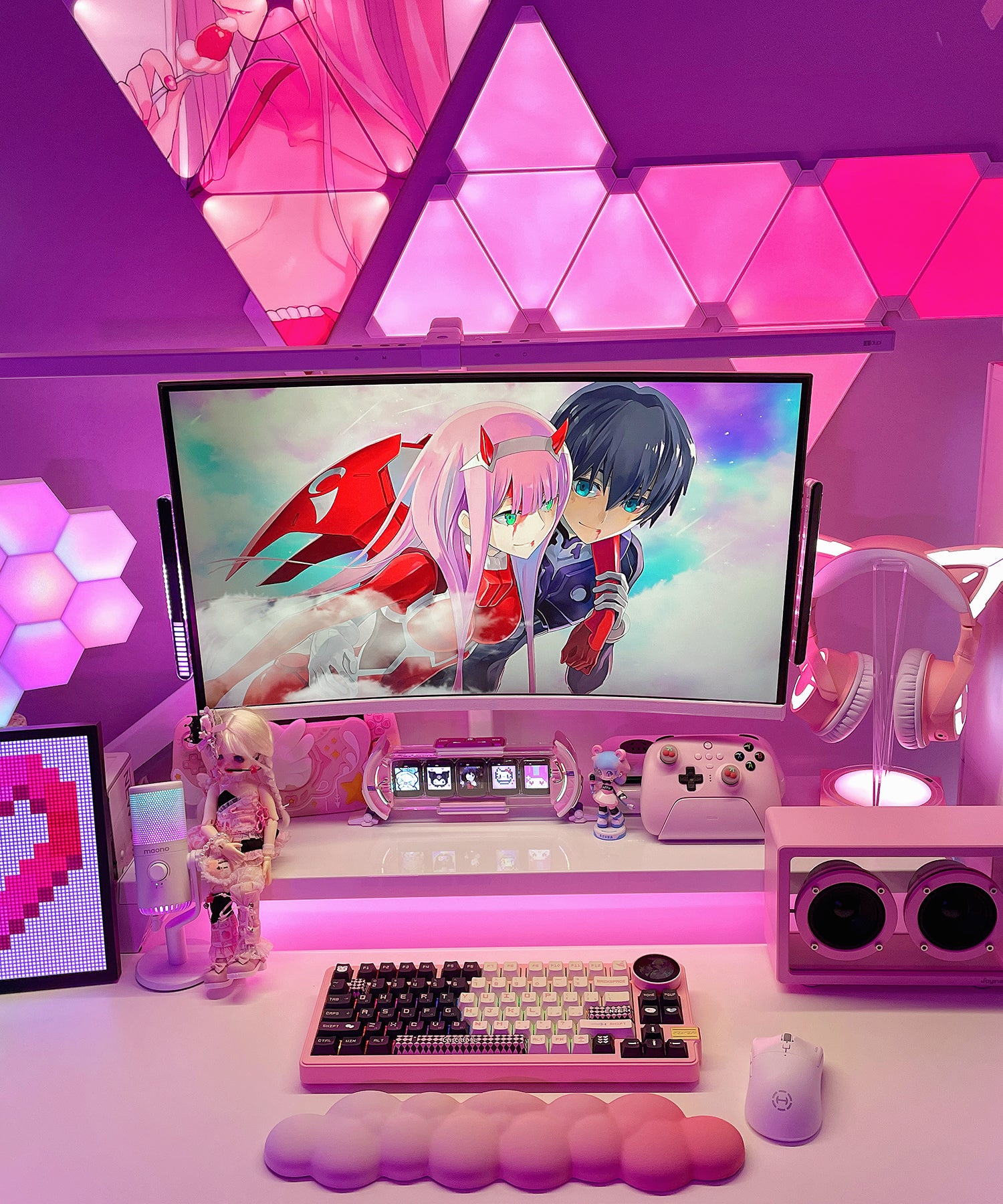 FEKER K75 Mechanical Keyboard with Multifunctional Knob Display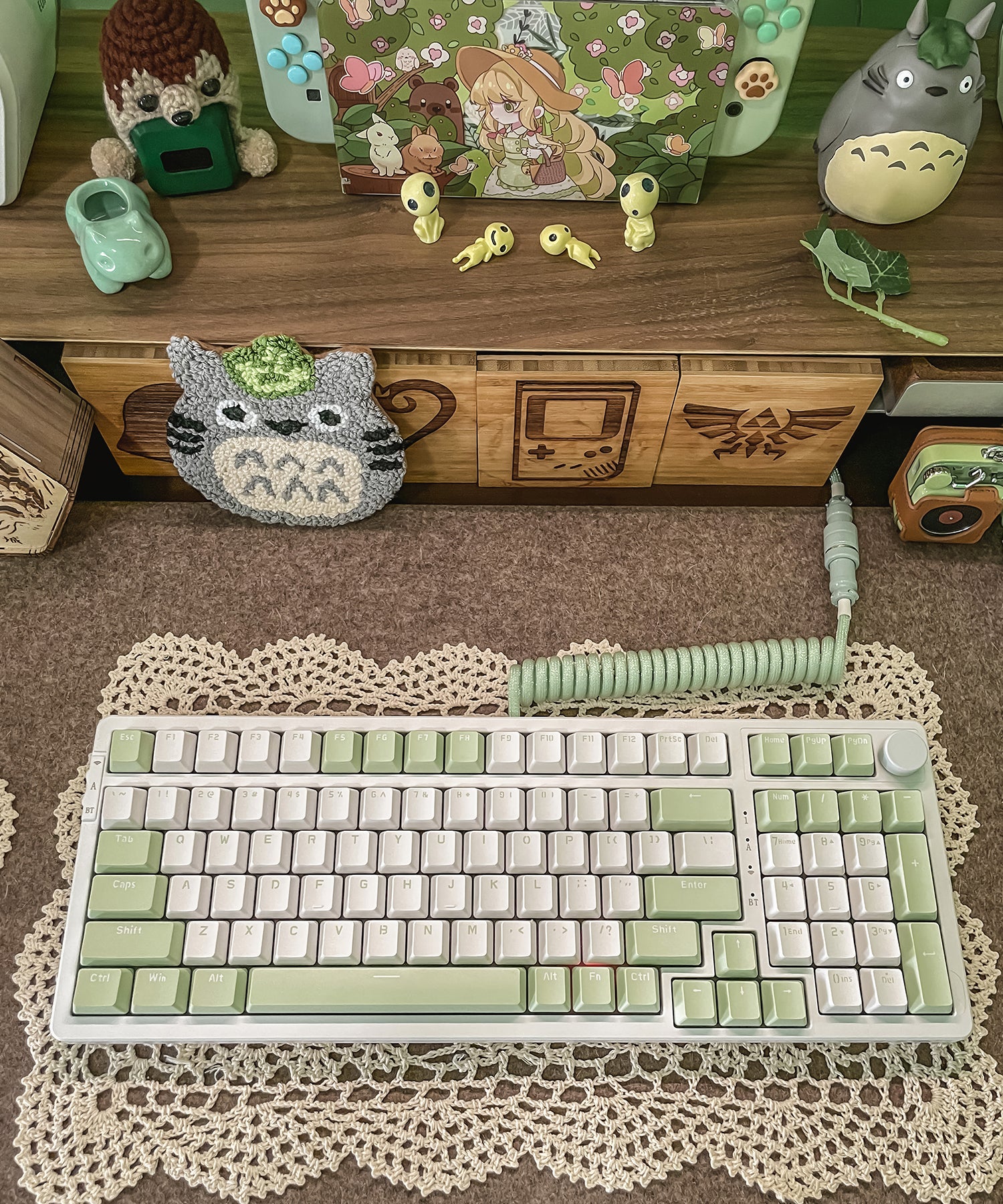 Ajazz AK992 Hot-swappable Mechanical Keyboard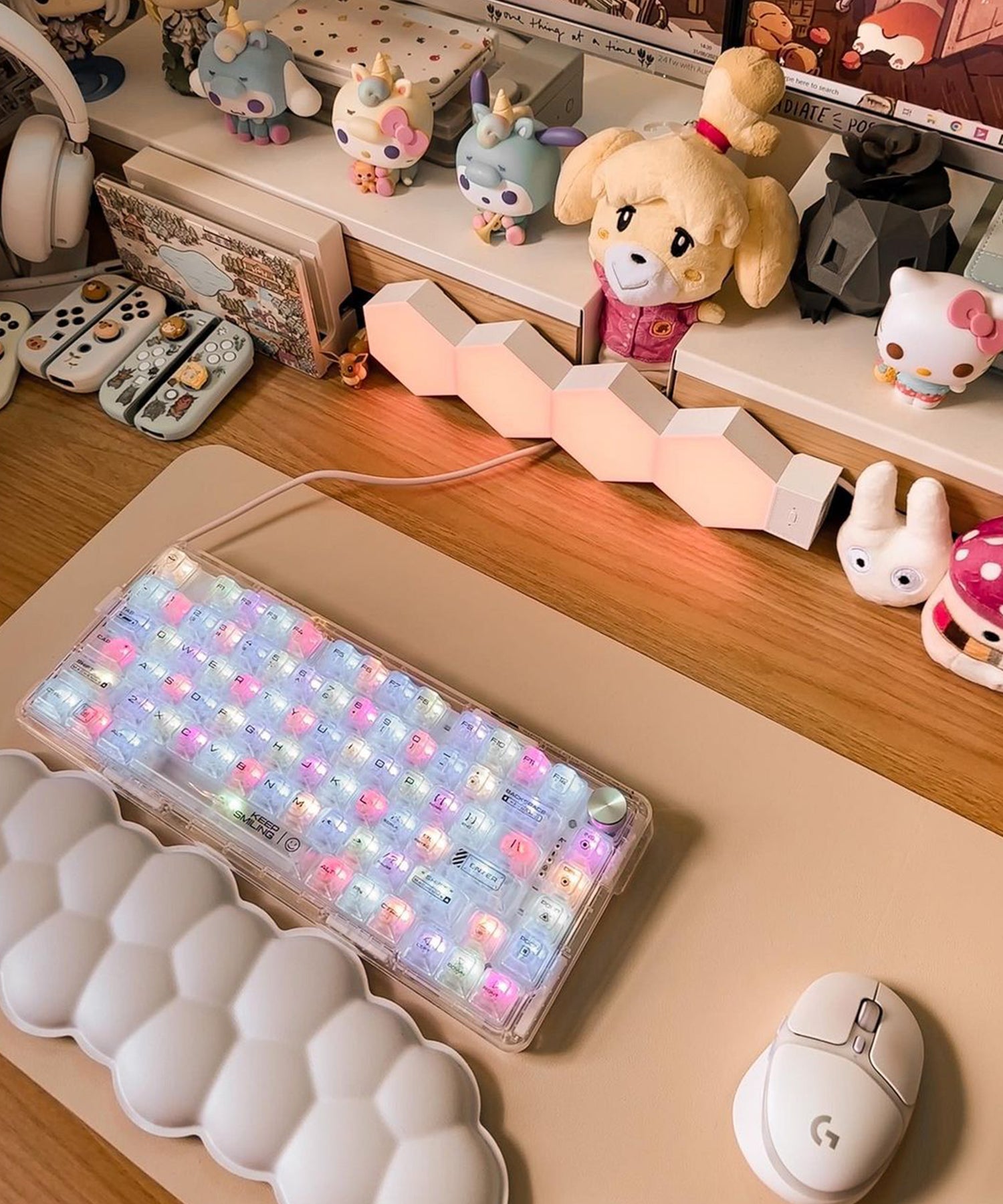 Machenike K500F-B81 RGB Clear Mechanical Keyboard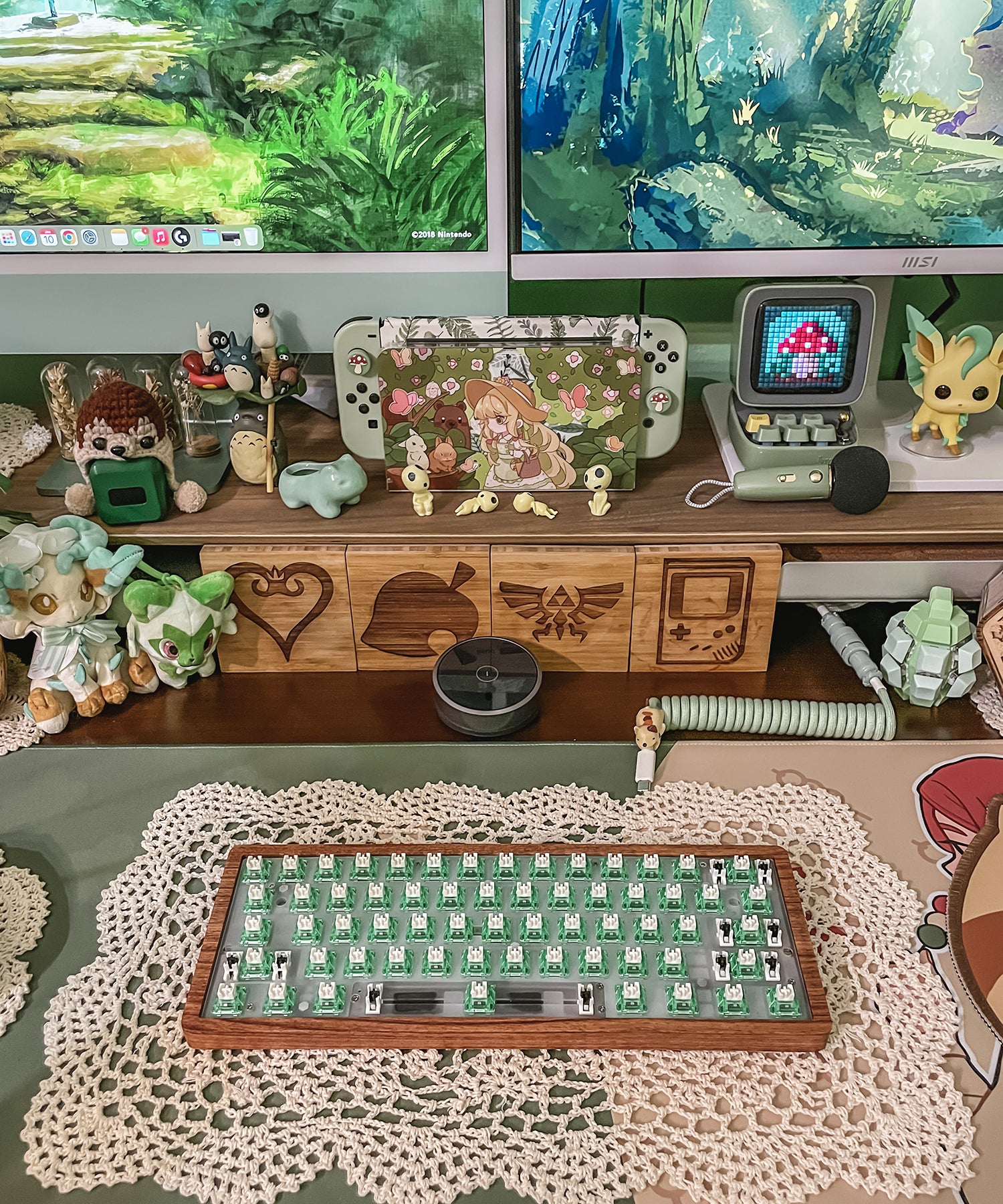 SKYLOONG GK61 Lite Gasket DIY Kit Wooden + Ajazz Diced Fruit Switch Set - Kiwi Switch