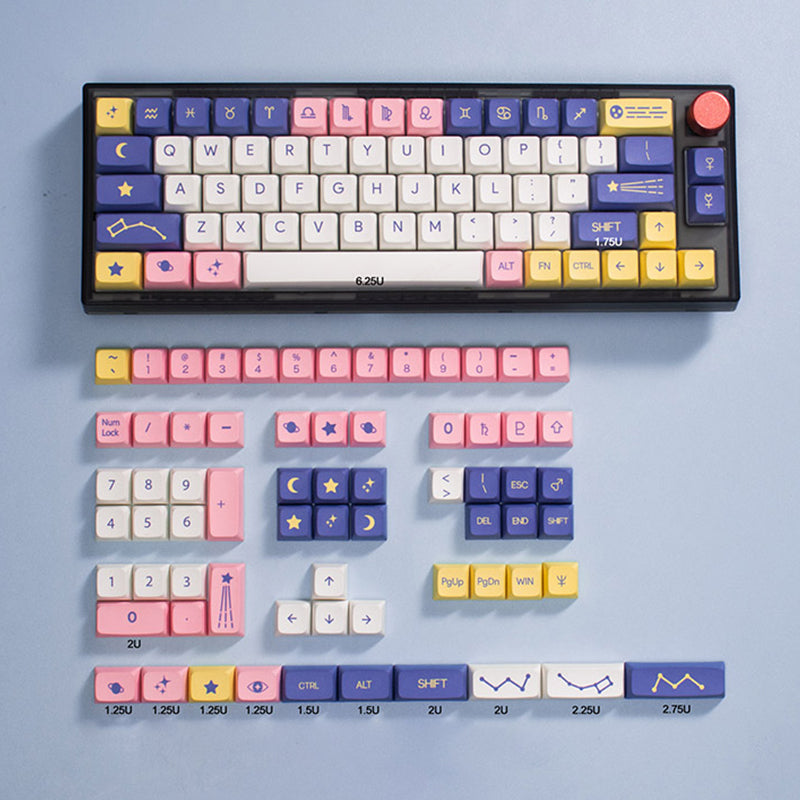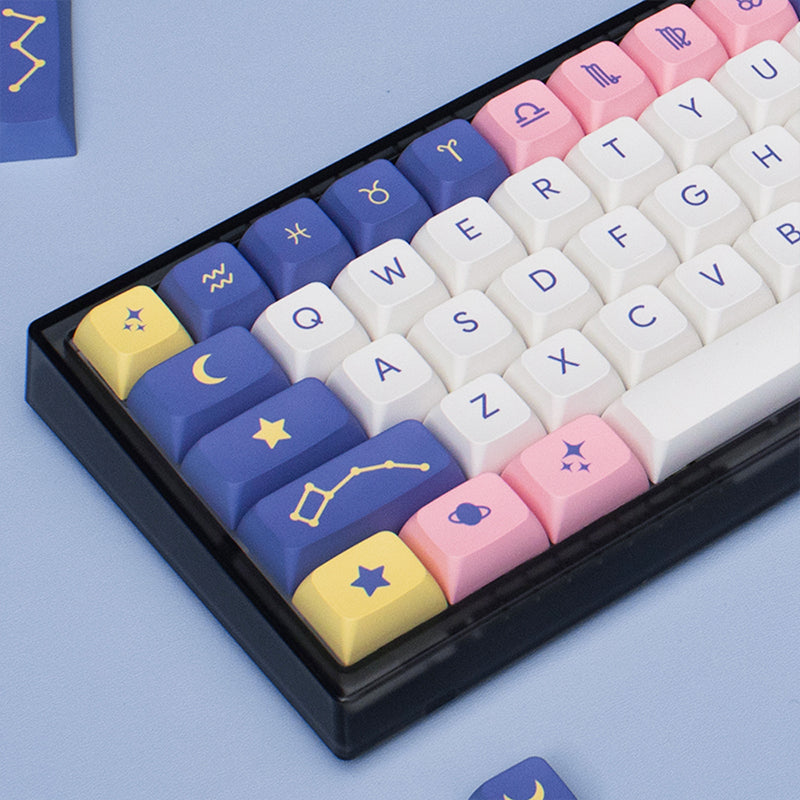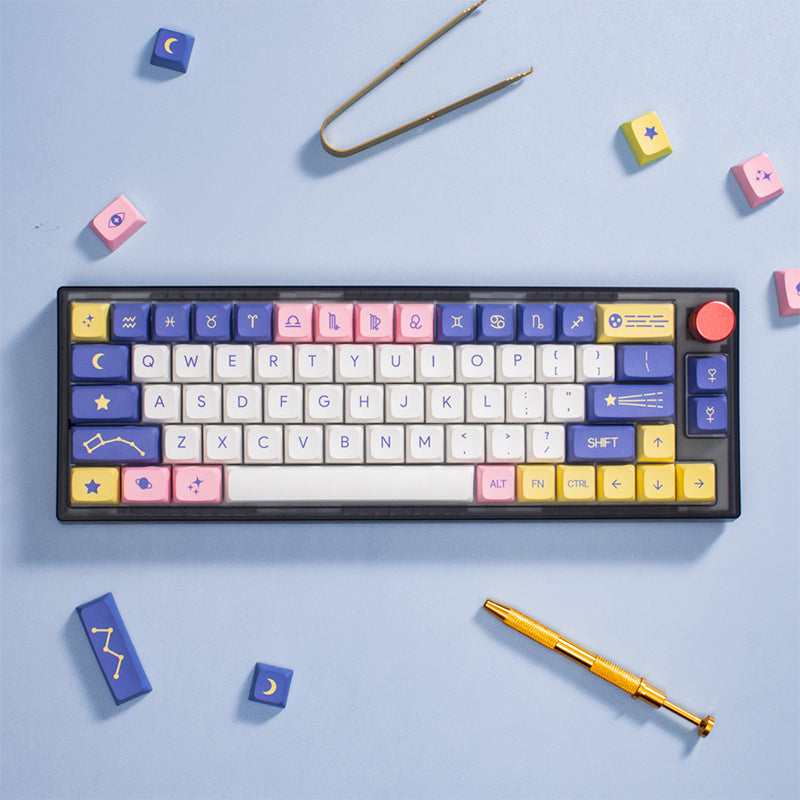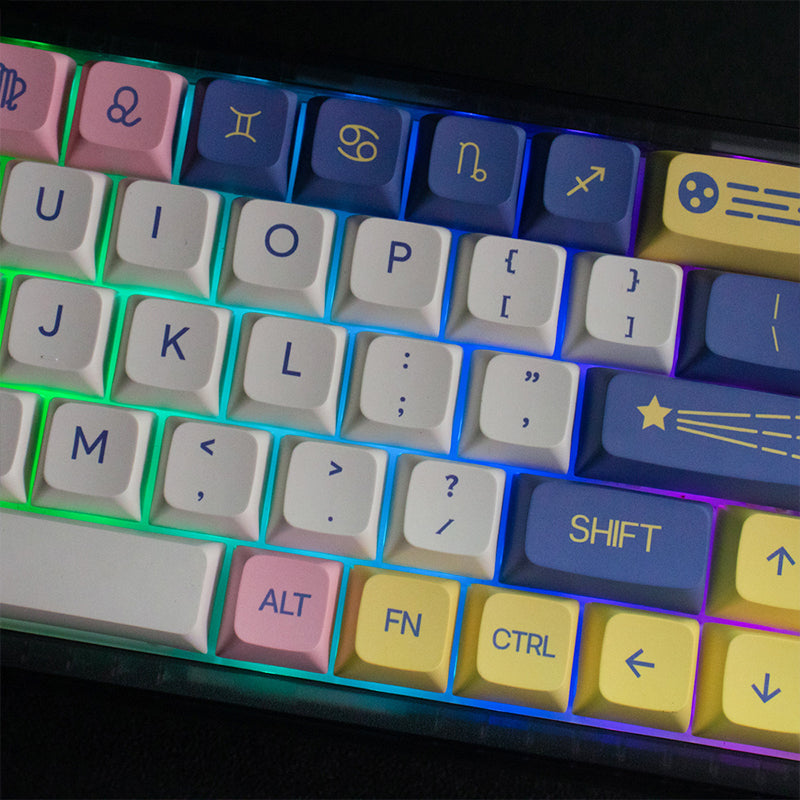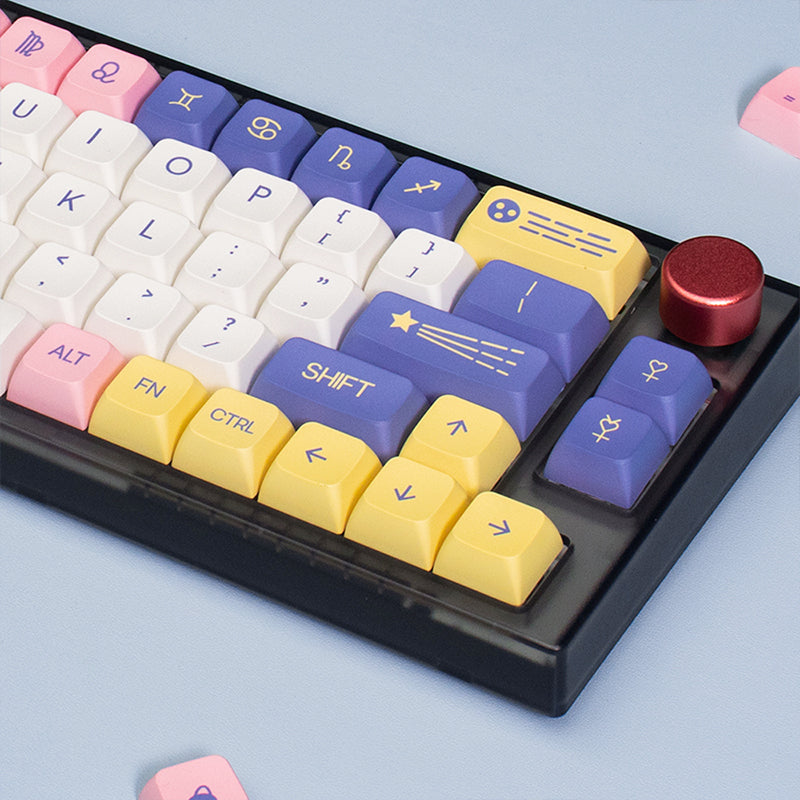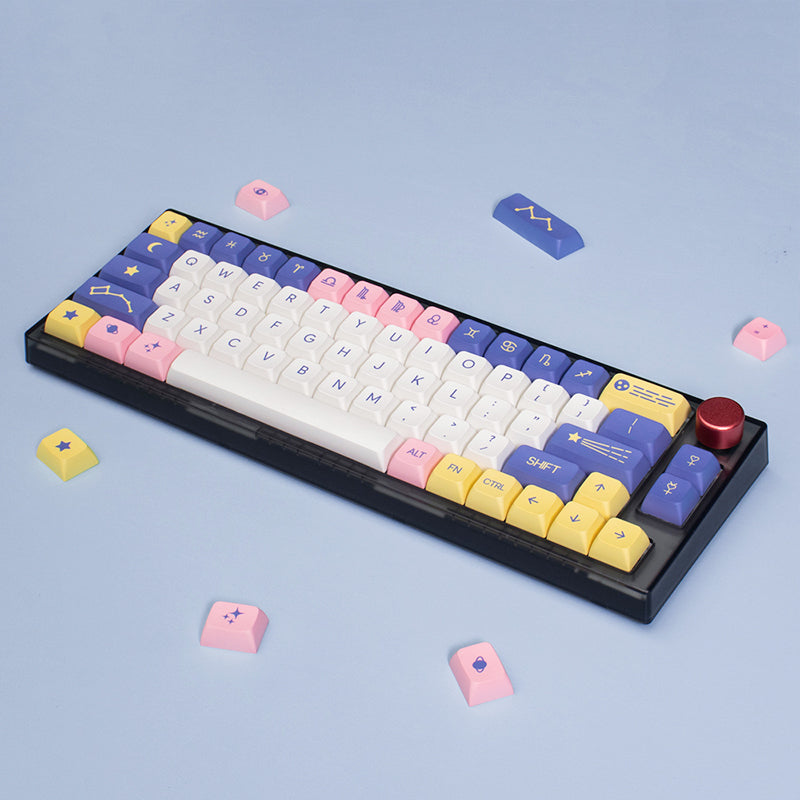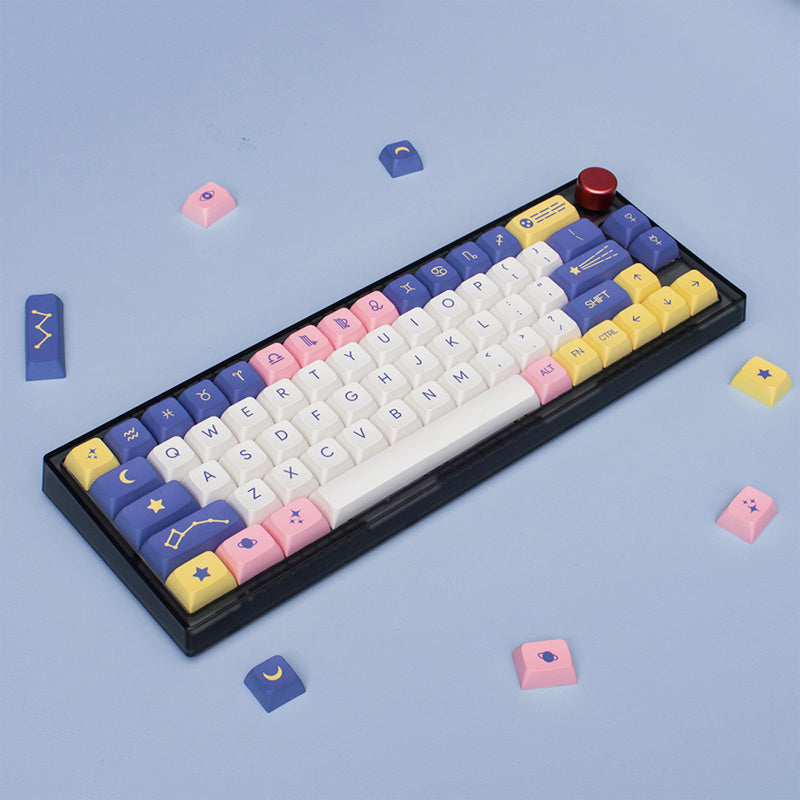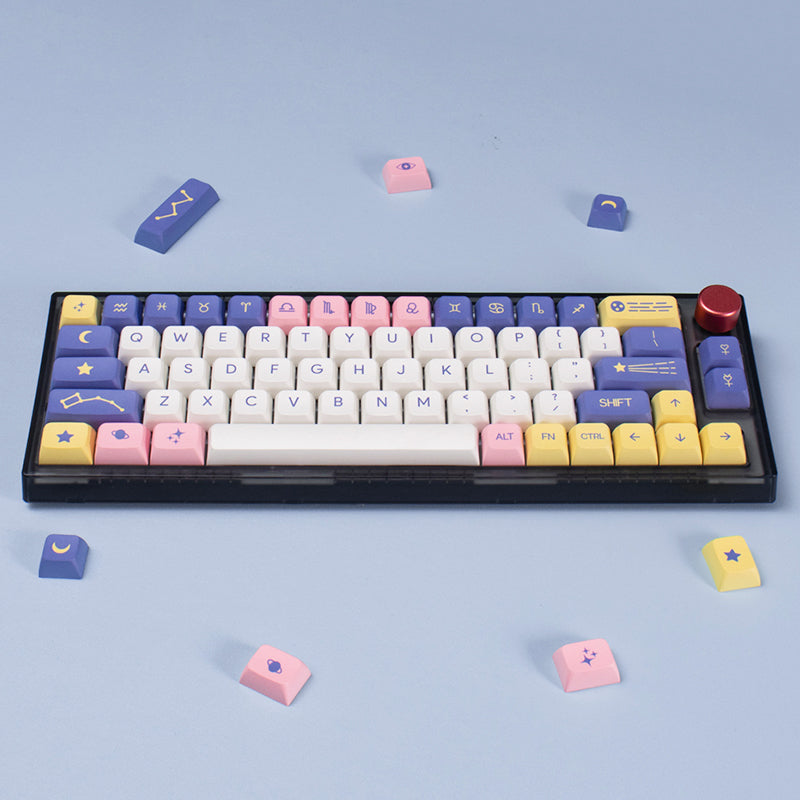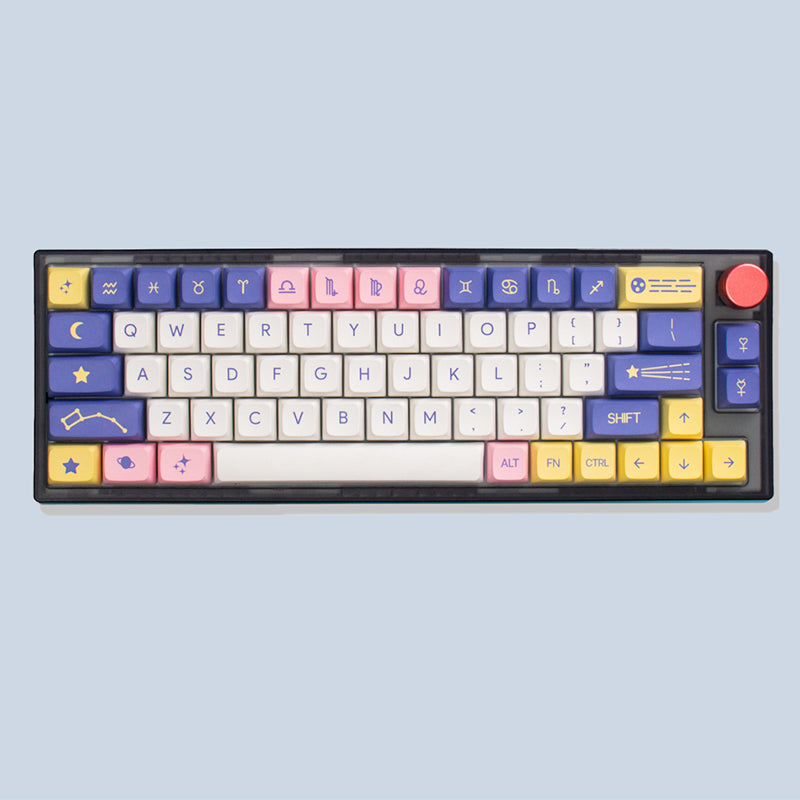 ACGAM 占星術 紫星座 XDA プロファイル キーキャップ セット 134 キー
[説明]
Fingertip Stars PBT キーキャップ
このセットは、染料で下塗りされた PBT キーキャップで作られており、非常に高い耐久性と安定性を提供します。
XDA プロファイル 134 キー キーキャップ セット
このキーキャップ セットは、最も人間工学に基づいた XDA プロファイルとして設計されています。ほとんどのタイピングの高さ。英語 (米国) ANSI/iOS レイアウトのキーが付属しています。
互換性
61 キー、64 キー、68 キー、75 キー、84 キー、87 キー、96 キー、98 キー、100 キーと互換性があります。 104keys および 108keys キーボード;サポート レイアウト: 60%、65%、75%、80%、100%。
[/DESCRIPTION]
[仕様]
全般

ブランド: ACGAM


タイプ: キーキャップ


モデル: 占星術の紫色の星座

仕様

プロセス: 染料下塗り


プロフィール: XDA


材質: PBT


キー数: 134 キー

(1.25U 1.75U 2U Shift、1.5U Alt Ctrl、2.75U 3U 6.25U スペースバー、ISO Enter)


体重

製品重量:0.3kg


パッケージ重量: 0.3kg


パッケージ内容

1 x キーキャップ セット (

134 キー)
[/仕様]
Great profile, but printing is not like the photos
These are absolutely clones. They're much cheaper than the originals, but the print quality is seriously subpar and the legends aren't centered or QAed from what I can tell. Specifically, the S is upside down and the weights of the print fonts are different from key to key. Bummer! I still love them tho haha
Beautiful set!
Stunning set of keycaps, vibrant colours and good quality of thickness. Only downside is that some letters are off-centre and this does hurt my brain to look at sometimes unfortunately.
ACGAM Astrology Purple Constellation XDA Profile Keycap Set 134 Keys
Astrology Keycaps
These keycaps are sooooo cute! They feel and look very nice! I highly recommend!